To many people, Southern California is a slice of heaven. San Diego's beautiful sunny skies and fresh coastal air make it one of the most incredible places to call home in the country. While this environment is perfect for people, it causes problems for the paint on and in your home. The salty breeze and endless sunshine breaks down paints and stains.
You want your home to look its best; Kaminskiy Care & Repair is here for all your interior and exterior painting projects.
---
Power Washing
Interior Walls
Exterior Walls
Windows
Doors
Living Room
Dining Room
Bedroom
Bathroom
Kitchen
Office
Hallway
Doors
Garage Door
Crown Molding
Cabinets
Furniture
Staining
Refinishing
Fences
Retaining Walls
Concrete
Deck and Patio
Staining and Epoxy
---
The first step to any quality painting or staining project is to give the area a power wash. Using high-pressure water, we give the target area a deep clean. This removes any built-up dirt, mold, oil, and helps to remove past coats of paint or staining.
Power washing can leave your walls, floors and furniture looking almost brand-new; you may not even need to repaint or stain them again. Why replace or repaint when you can simply revitalize? Hire one of our local handyman pros today to breathe new life into your old surfaces!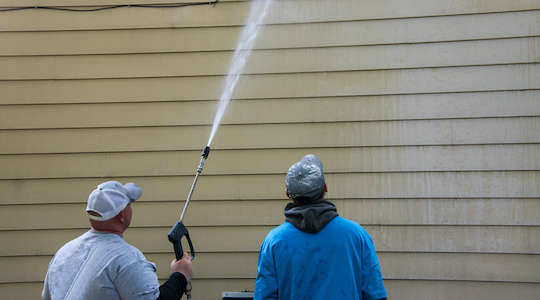 ---
Once we've given things a deep cleaning, we move on to applying new paint. Inside or outside, no part of your home is too big or too small to benefit from a fresh coat of paint. From small but detailed projects such as crown molding to larger targets such as garage doors and aluminum sidings, we can paint or stain nearly any surface for you.
Changing the color of your front door can immediately make your home very inviting. New trim colors and highlights can make your kitchen feel much more modern. Repainting the living room can transform the appearance of that particular space. Book an appointment via our website or call today to liven up your living room and more!
---
Cabinets and Furniture Painting In San Diego
What is one of the first things people see when they walk into your home? Walls and windows may be the obvious choice, but that's not always true.
What people really notice is furniture and cabinets. Old, worn-out wooden chairs, tables, cabinets and shelves can be a major eyesore that can detract from your freshly-painted walls.
While it may be tempting to simply throw out that old "junk," it is often far cheaper and easier to give a new shade of color or fresh coat of staining. Add excitement to your kitchen with a set of colorful cabinets today with the help of our local handyman painters!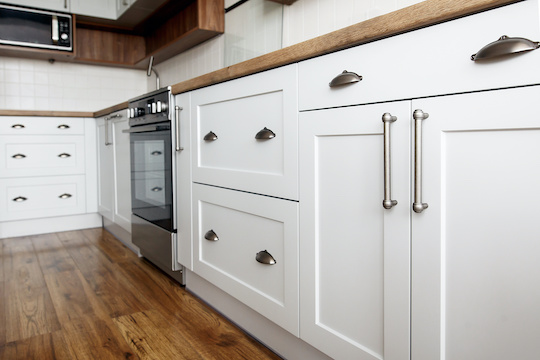 ---
Fencing and Retaining Walls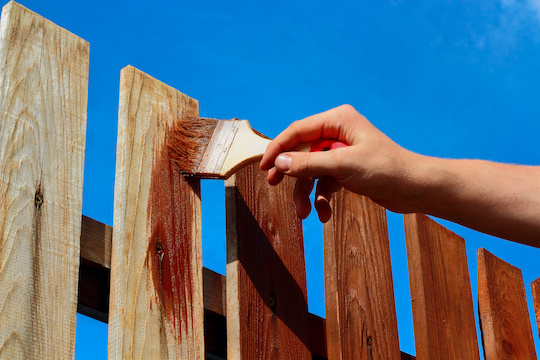 Many San Diego homes are a few decades old; years of sunny weather and salty air takes a toll on all parts of your home. The wear and tear of time and weather is especially hard on things outdoors.
Fencing and retaining walls are likely to look worn-out much earlier than the rest of your property. The last thing anyone wants is to have their beautiful home spoiled by a stain-covered, spotty fence. Call our handymen today to give your borders a bold new look!
---
Concrete, Patio and Deck Painting For Your San Diego
With such wonderful weather here in San Diego, it is a privilege to be able to use our yards almost year-round. As such, the areas around your home are nearly as important as those inside. From dreary, dirty, darkened concrete patios to worn-out, unwashed wooden decks, there are a lot of opportunities to revitalize your yard.
A fresh coat of paint or staining protects as well as enhances your patios and decks. Adding a new coat of staining will bring out the beautiful natural grain as well as protect it from rot, insects and even water damage.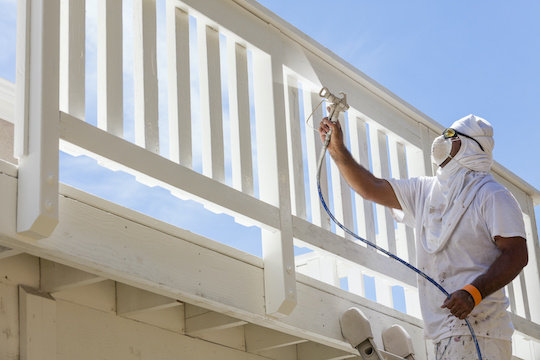 ---
Likewise, adding epoxy to your floors makes them both shinier and safer. Epoxy helps repel stain and water, so you don't slip and fall. As an added bonus, epoxy makes your floors easier to clean, too! Hire our handymen today to make the ground beneath your feet fancy and neat!
---
Looking to repair wear and tear from the wonderful San Diego weather? Want to add a splash of new color to your walls or furniture? Considering cleaning up your old concrete and adding epoxy to make it safer and easier to maintain? Whatever your paint problems are, a handyman painter pro can help.
Kaminskiy Care & Repair provide you with best handyman in San Diego. Call us or check out our website to hire a high-quality San Diego handyman painter today!