Kitchen Aging in Place Modification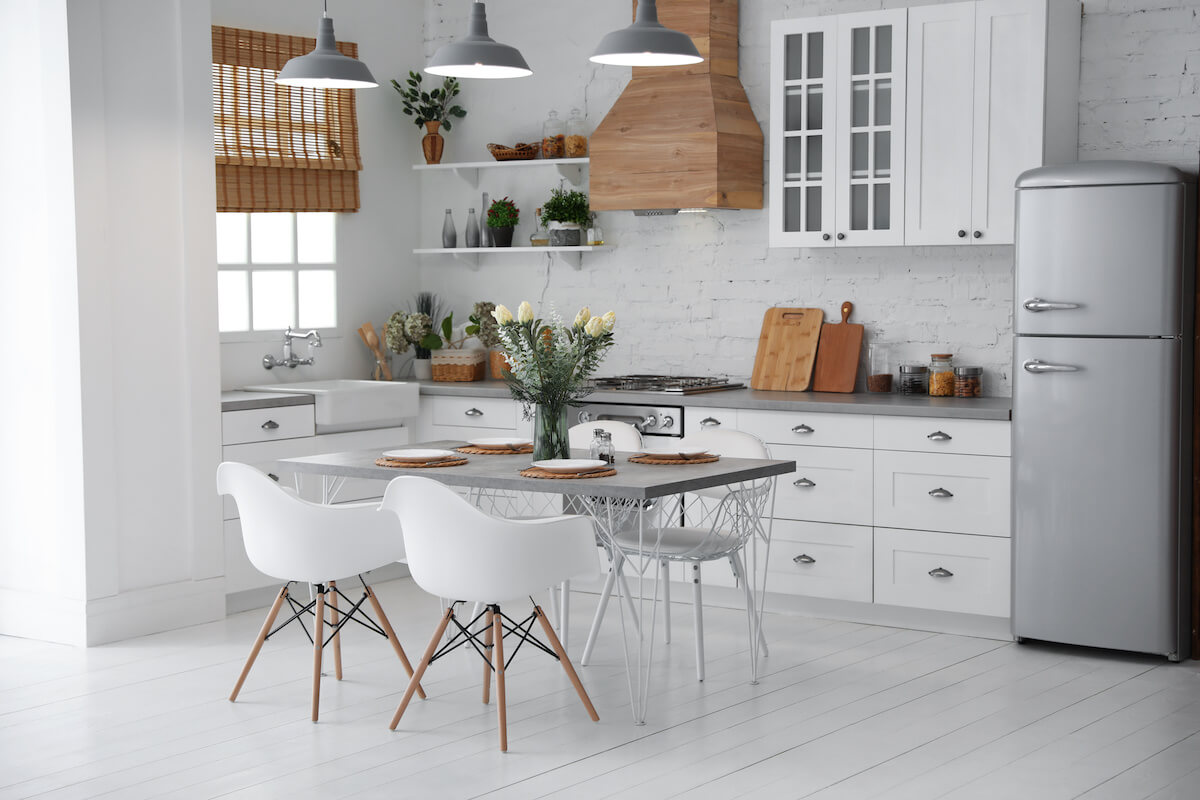 For the elderly, a standard kitchen becomes one of the most dangerous rooms in the house. You risk slippery flooring, sharp utensils, fires, uncleanliness, and foodborne diseases. Flooring should be your top priority to help mitigate any kitchen injuries. Ice or liquid may land on the floor and without the proper flooring, you risk slipping on hard tile. We recommend non-slip tile because it's easy to maintain and clean. You can also apply specific floor textures to avoid slips. Also, consider what type of flooring affects your body or moveability if you'll require a wheelchair. Hard tile is difficult to stand on for long periods of time. Meanwhile, wood, vinyl, or linoleum are softer on the knees and hips. They are also wheelchair and walker- friendly.
Lighting is also very important. You can prevent eyestrain and knife injuries with the proper lighting. You can apply under cabinet lighting to see your pots and pans or food in the pantry better. We recommend automatic light switches, but we understand that's not always an option. Rocker light switches provide easy access, and they are much easier on the hands than traditional ones.
---
There are other aging in place kitchen modifications you may add.

Sink and faucets- Hands free options, easier handle access, scald protection.
Counters- Rounded edges and corners to prevent injury, surfaces that are easy to maintain and clean, wheelchair or walker accessible heights.
Cabinets—Easy-to-reach, pull-down shelves, lever styles.
Door handles—Ease of access, D-shape handles, loop handles
Thermostat in kitchen—high kitchen temperature may cause heat exhaustion
Alert systems—Carbon monoxide detection, fire and smoke detection, or medical alert systems that inform emergency contacts you're in danger.
Improve the overall function of your kitchen to prevent fatal injury. Kaminskiy Care and Repair will work with you no matter the size of your kitchen. It's vital that your safety is the top priority during the aging in place modification process.