Enhance your home's safety, aesthetics, and functionality by prioritizing gate and fence repairs. These renovations are essential for various reasons, including security, visual appeal, and ease of use. However, repairing fallen fence panels or gates can be time-consuming, especially if you lack the necessary skills and tools. That's where we come in. At Kaminsky Care and Repair, we're just a phone call away, ready to assist you with any repair needs in the San Diego area.
Our team provides high-quality, affordable same-day fence and gate repairs throughout San Diego County. With years of experience, we can tackle any type of repair, from troublesome leaning fences to creaky gates. If you're searching for a skilled handyman in San Diego who can restore your fence or gate to its former glory, look no further. Reach out to us today for reliable fence and gate repair services.
---
Fence Repair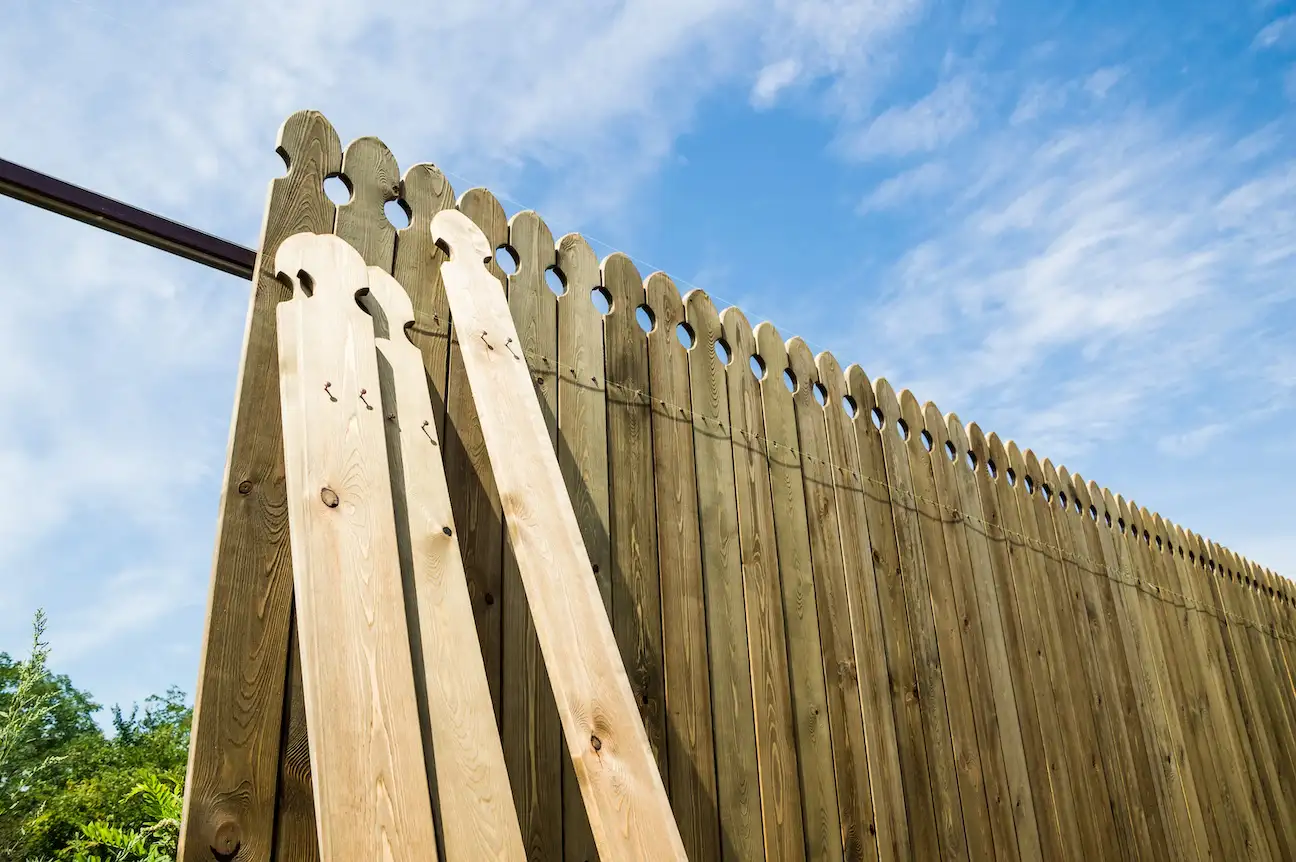 After installations, your fence is exposed to the elements and subject to wear and tear over time. Neglecting proper maintenance can lead to rusting, especially ones made of chain-link.
If you have a wooden or vinyl fence, an aging panel can become an easy entry point for intruders. Reparation requires time and effort, especially if you're unfamiliar with the process. Instead of attempting a DIY repair project, it's wise to hire a seasoned fence contractor with expertise in fixing various types.
At Kaminsky Care and Repair, we specialize in fixing fences made from any material in the San Diego area.
We offer fast repairs for vinyl fences, including inspections, patch-ups, and finishes, restoring your fence's shine and flawless appearance. If your fallen fence is made of wood, we'll replace and patch it up, ensuring a seamless texture match if needed.
---
Gate Repair
If your gate makes excessive noise every time you open or close it, it's a sign that repairs are necessary. Ignoring the state of disrepair can worsen the rusting of bolts and hinges, potentially leading to costlier installations in the future.
To avoid such expenses, our professional gate repair handyman service is here to assist you.
Our gate repairs in San Diego County encompass comprehensive inspections and repairs for any major or minor damage. Additionally, we provide gate component replacements if any hinges, locks, bolts, or panels are beyond repair.
As a bonus, we offer top-notch finishing services, which include sanding, painting, and refinishing to restore it to its original condition. By the end of the project, you'll have a gate that looks great and functions smoothly.
---
Fence and Gate Repair for Your San Diego County Home
Whether you're dealing with a leaning post or require significant gate repair, our team possesses the skills necessary to address your home repair needs. Count on us to restore, enhance, and maintain your gates and fences throughout San Diego. When fixing any damage, look no further than Kaminsky Care and Repair. Contact us today to experience the finest fence repair handyman services in San Diego County.