Your kitchen is the heart of your home, and it deserves a little extra tender loving care. It needs to be warm and inviting for all those family gatherings and dinner parties while still providing functional appliances and fixtures for everyday use. The kitchen remodeling handymen at Kaminskiy Care and Repair will use their years of experience to turn your ideas into reality.
Whether you are fixing broken cabinetry or doing an entire remodel, our professionals can tackle your home improvement projects so you can return to baking and cooking. No job is too big or too small!
---
Installation And Repair Services For San Diego Homes
When taking care of your space, the kitchen needs extra attention and maintenance to keep it in top form. Poor plumbing, broken cabinets, and outdated fixtures can make your space feel old and rundown.
From the highest reaches of the cabinets to the floor below your feet, kitchen remodeling is one of the most complex aspects of any home improvement project. Our team of handyman professionals has you covered with a wide range of services for kitchen repairs and remodeling in San Diego.
---
San Diego Kitchen Island Installation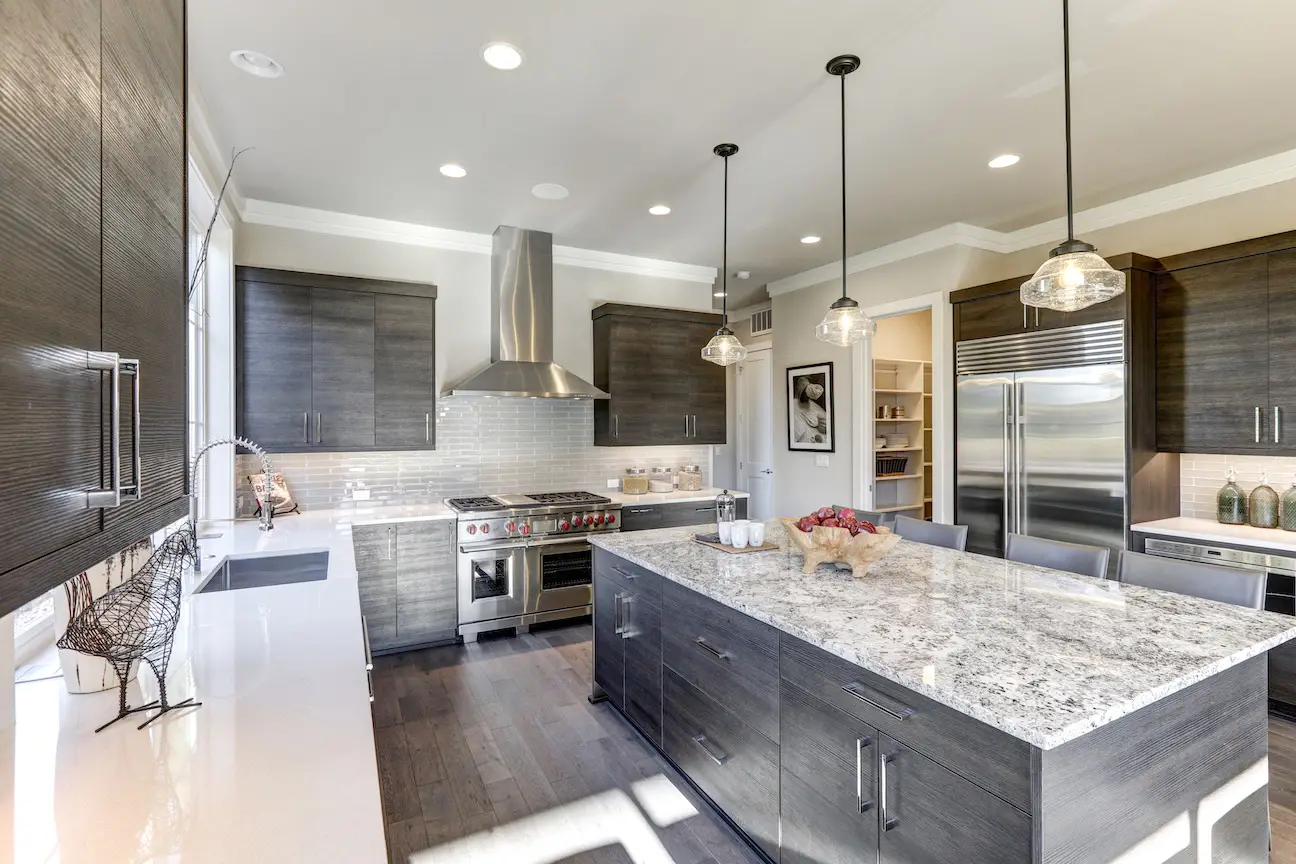 Kitchen islands can also be excellent investments, adding practicality and convenience to any kitchen.
Islands can give you more room to work, be a focal point for friendly get-togethers, or add more storage room. When you need to repair your kitchen island, trust the professionals to get the job done right the first time, on time and on budget.
Our team can handle all types of islands, from pre-fab installation to full custom design and build to fit your unique style.
Our same day handyman service in San Diego will take care of your kitchen island from start to finish!
---
Countertop Installation And Repair
The key component of most kitchen remodels is the kitchen counter—where all the real work gets done. From cutting up healthy and nutritious vegetables to mixing up a bowl of luxurious ice cream, your kitchen countertops are one of the most important aspects of your kitchen. It also makes up most of your kitchen, making it essential to keep them looking their best.
Not just functional, custom countertops are one of the first things our eyes see when we walk into a space. You need a countertop that is durable yet stylish! Our handyman team can tackle it all if you need them repaired, removed, or replaced to enhance their look. Whether it is granite, quartz, natural stone, marble, or something else, we can bring new life into your kitchen.
---
Faucet Installation And Repair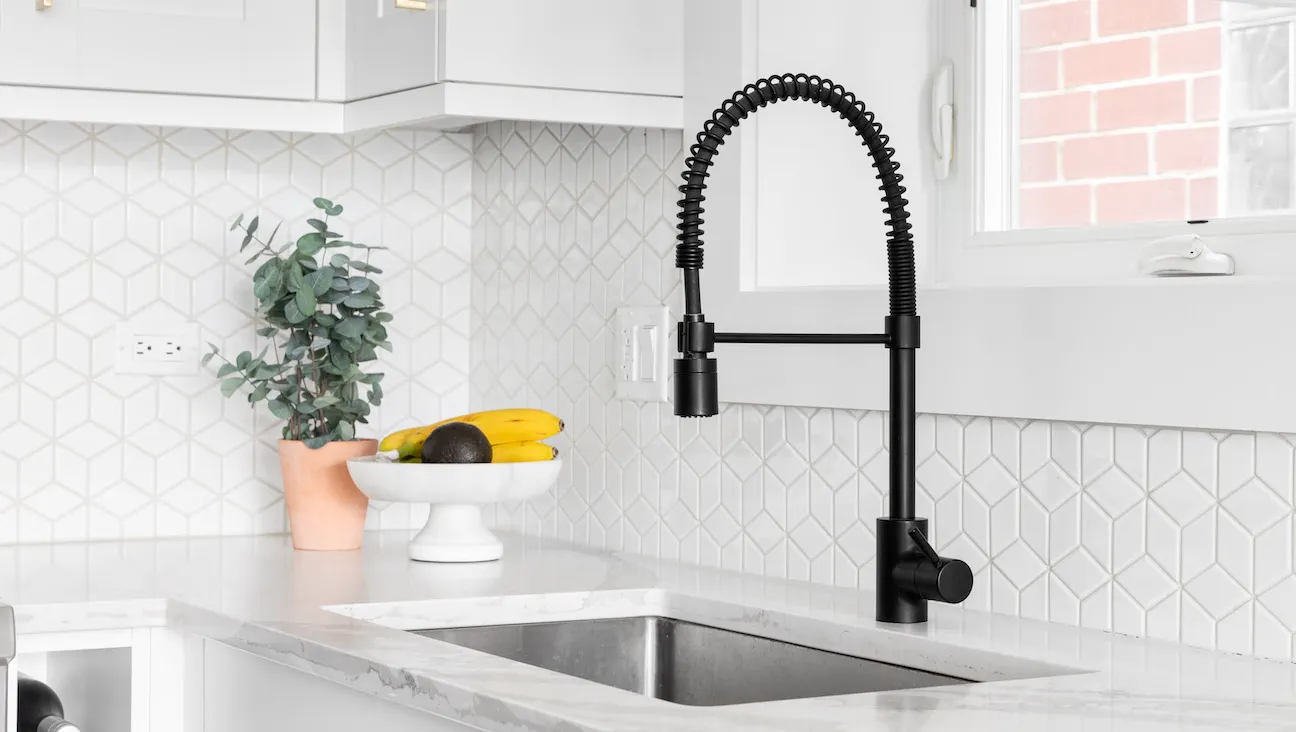 When your faucet or pipes are leaking, suffering from poor water pressure, or are caking in rust and mineral deposits, it is time to let the professionals bring them back to life. Without a well-functioning faucet, your San Diego home will become messy, especially with all the unwashed dishes.
Fortunately, you can trust the experts on our handyman team. Whether you need a new fixture installed or your garbage disposal replaced, we can do it! With the right faucet, you can save on time and money.
Even if your faucet and disposal are working fine, you might feel like it needs a bit of updating. Bring new styles into your kitchen with our faucet installation services. You will be surprised at what a difference it makes.
---
Cabinet Installation And Repair For Your San Diego Home
Kitchen cabinets are another essential part of your space. What you do not put out on display needs somewhere you can store it. With so many tools, toys, and technologies becoming available to the home cook, having a place to keep it all is a must.
Your cabinets may also show signs of water damage or mold or suffer from drawers and doors that no longer close. When this is the case, it is time to have a professional repair them. Our experts at Kaminskiy Care and Repair provide top-tier residential service for you. Our handymen are equipped to address your needs, from painting or staining your cabinets to installing brand-new models.
Adding a new set of beautiful oak cabinets adds color and style to your kitchen and gives you somewhere to store that new pressure cooker or air fryer between meals. Whatever your reasons are for needing changes to your kitchen cabinets, we are here to help every step of the way.
While thinking about your cabinets and sink, consider adding or upgrading an existing range hood! It will help clear the air, making your kitchen a fresh and inviting environment. Sometimes, hoods also stop working and repairing them yourself can be a hassle. Let us handle it!
---
Sink Repair And Installation In San Diego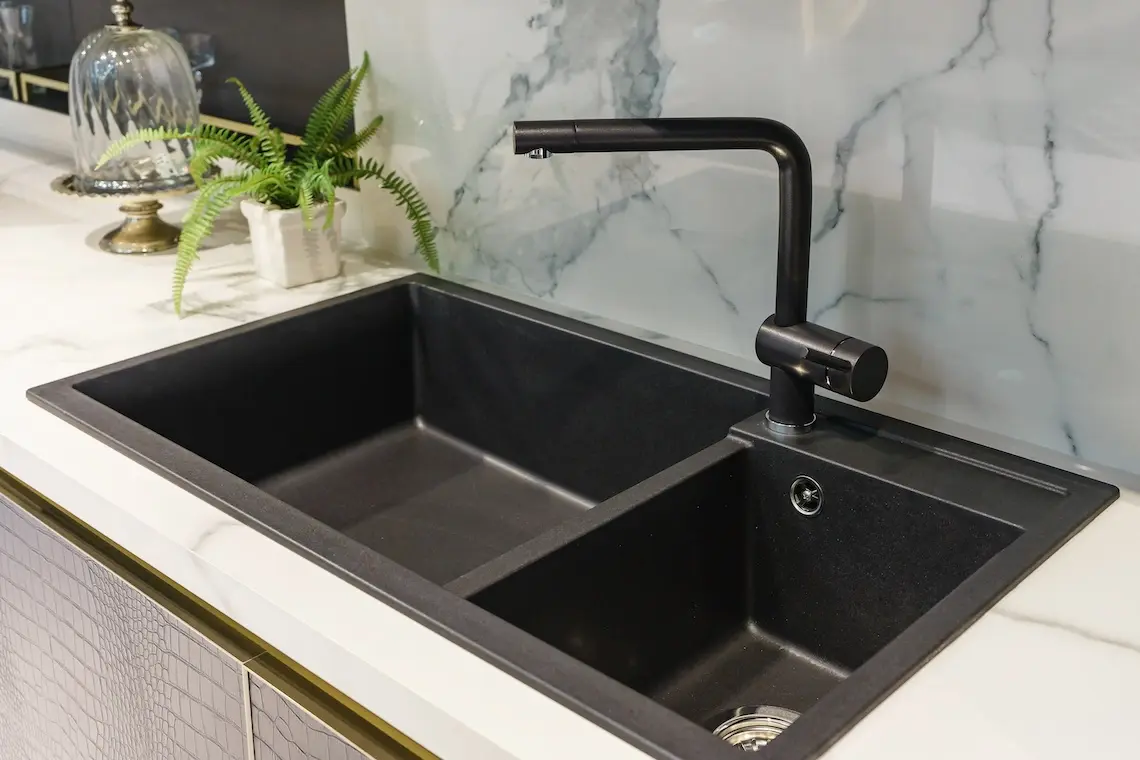 When it comes to kitchen remodeling, it is easy to remember "everything but the kitchen sink." Do not forget the utility and beauty a new sink can bring to your space. You constantly use it, so make sure it works correctly every time.
Our handymen can check your sink to ensure there are no potential problems. If we find anything wrong, we will fix it right away. That also includes installing a new sink to breathe some new life into your room!
---
Tile Installation Handyman Services
You cannot forget the space between your cabinets and countertops. Backsplashes are not only practical, but also a great way to add accents to your kitchen design. Adding new porcelain tiles or repairing worn-out glazed ceramics are great additions to any kitchen; additional renovations like these turn a good space into a great one!
With so many options on the market, it can be challenging to know where to begin. Our experts can help. If you are unsure which tile works best for your design and needs, our residential handymen can help install the new tile.
---
Flooring Installation Services For Your San Diego House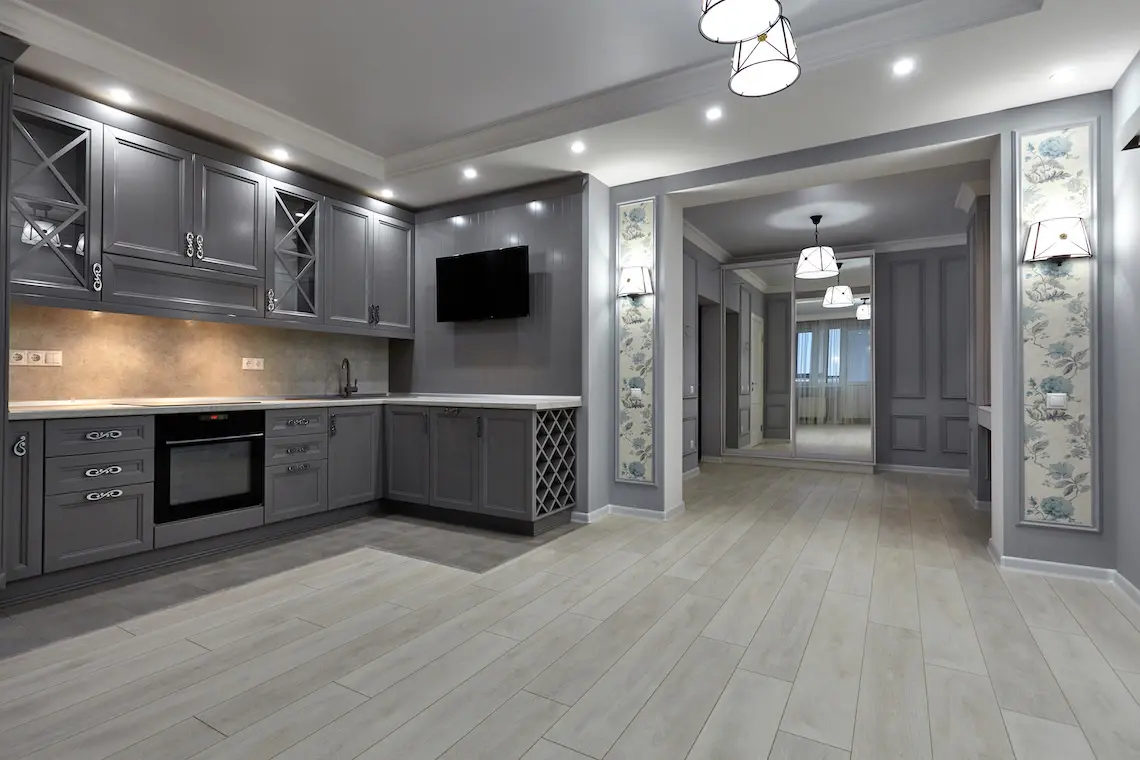 A full kitchen remodel or improvement project would only feel complete by considering flooring upgrades. Replacing the flooring can significantly impact the visual appearance of your kitchen.
With so many options to choose from, let the experts at Kaminskiy Care and Repair guide you through the process.
Tile, concrete, wood, and laminates can all make a huge difference to your kitchen floor. Whatever type of tile or material you choose, we can give your kitchen floor you'll love to walk on and admire.
---
Handyman Services In San Diego County
Home is where the heart is, and the heart of your home is the kitchen. If one room in your house deserves to be well-maintained, the kitchen is at the top of the list. With so many options for a kitchen repair handyman, we maintain our competitive edge through our years of experience in home improvement. No matter how big or small the project is, we deliver the same level of quality service. We even offer monthly maintenance plans for your needs.
Since 2005, we have been serving a variety of San Diego homeowners in tackling their to-do lists and projects. Whether you need an island installed, cabinets removed, sinks repaired, or flooring replaced, the experienced team at Kaminskiy Care and Repair is here for all your kitchen remodeling needs. We have the tools and skills to get the job done efficiently.
Contact us today and let us tackle your to-do list! No matter what you need, we have you covered. Let us create your dream kitchen. Schedule an appointment today!