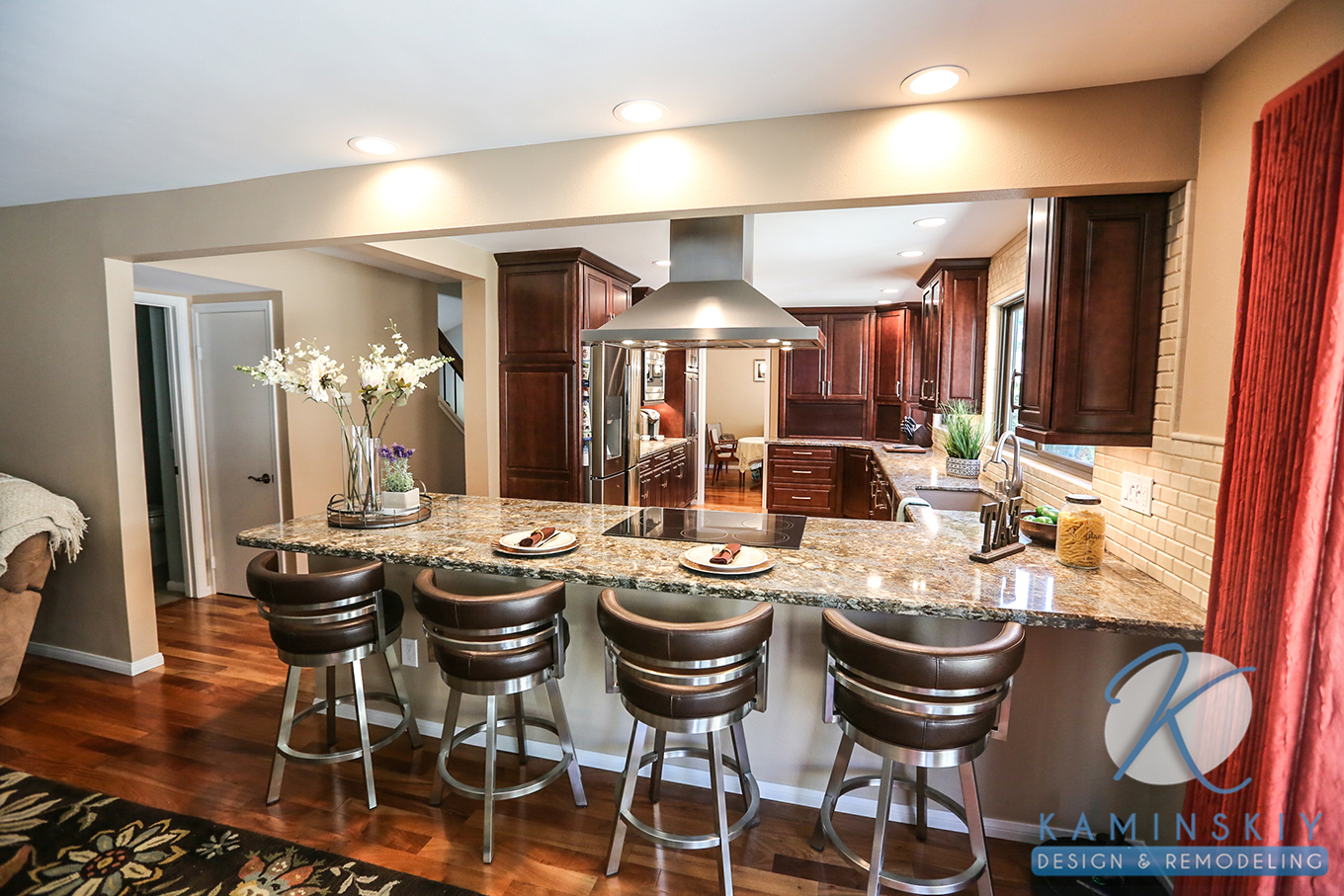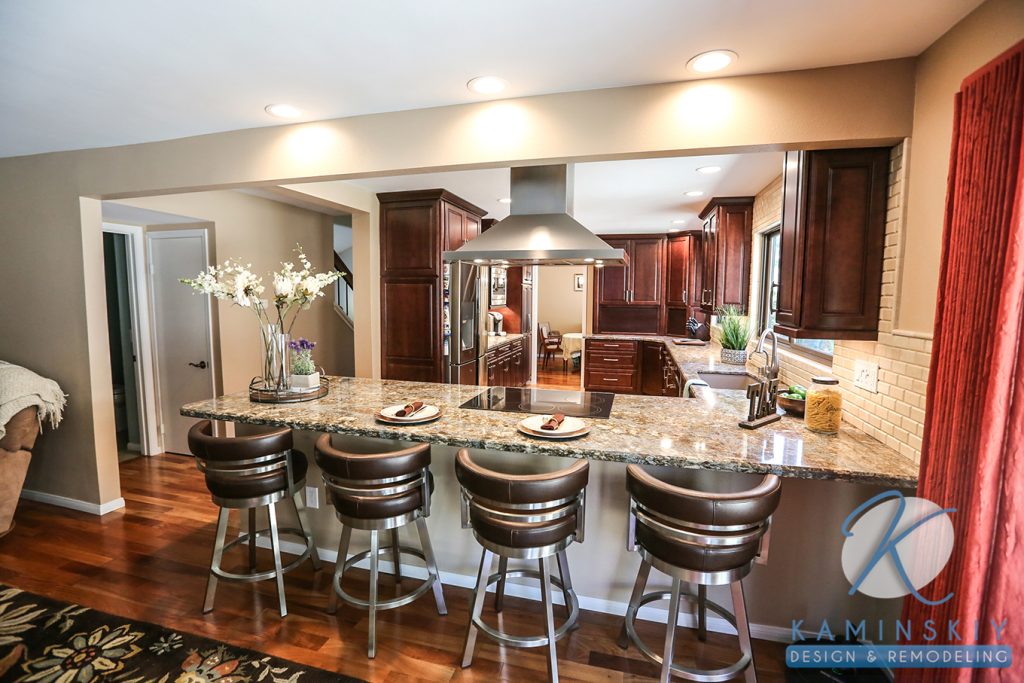 For most people, the kitchen is the most important room in their homes. Kitchens have dual purposes and are used to prepare meals and as a gathering place for family and friends. If your kitchen is outdated or drab, a great way to breathe new life into it without having to undergo the cost of a complete renovation is to add new countertops or to complete countertop repairs. Replacing your existing countertops and adding some space can transform your kitchen's look and feel. If you are thinking about installing new countertops, here are some things that you should consider.
Choosing Your Countertop Materials
When it comes time to spruce up your kitchen you'll find that refreshing those kitchen countertops can provide you a big bang for your buck. It can be a fast and affordable way to make your kitchen look and feel brand new. When it comes to countertop materials there are almost no limits. Countertops are not limited to laminate pre-fabricated materials. When you are choosing new countertops, you can choose between many options, including the following:

Quartz countertops
Granite countertops
Tile countertops
Concrete countertops
Wood countertops
Each of these different countertop materials have different costs and require different types of care. Quartz countertops are highly durable and can look like natural stone. Once they are installed, they require very little maintenance. Granite countertops are beautiful but are also expensive, but may provide the highest ROI if you are considering selling your home. When you install granite countertop materials, you will need to seal them. You will also need to reseal them regularly and clean them with soap and water instead of harsh chemicals after you install granite countertop materials. Tiled and grouted countertops will need to be cleaned regularly with tile and grout cleaner. Concrete countertops are vulnerable to staining, so they need to be properly sealed. Wooden countertops are also susceptible to staining. You can remove stains with a lemon, and you will need to oil them to keep them looking great.

While any countertop material you choose may require extra care, you want to pay attention to your personal tastes, styles, budget, and long term goals. It may be worth the extra investment to choose a granite countertop over a laminate or tile if you are planning on selling in your home some day. At the same time, if you love a country kitchen and spend a lot of time cooking in your kitchen choosing a wood countertop may be the perfect style for you. If the major project you are investing in your kitchen remodel is your countertop upgrade, don't be shy. Splurge and enjoy your new space.
How To Install Your Kitchen Countertop
Some homeowners are quite handy and will want to try and tackle installing a new kitchen countertop on their own. If you are ready to brave this project on your own here are the steps you are going to want to take.

Before you order your new countertops, you need to measure the layout correctly. Start by sketching the layout of your cabinets. Then, measure the exact length from the wall to the edge of each section of your cabinets. You also need to measure the depth of your cabinets to make certain that your countertops will be large enough to give you an overhang. Make sure you measure the space multiple times for accuracy. Once your new countertops are cut they will only be able to get smaller not bigger. After you are confident that you have the exact length measurements, you will then want to add 3/4 inches for the overhangs. For freestanding ranges, add one inch for the space in between the range and the cabinets. This allows you to trim any extra off later for an exact fit.

After you have your measurements, you can order your new countertops. When they arrive, you will need to measure the space on the underside of them up to the finished edges. This is important because you will need to add build-up wood strips so that the overhangs will not get in the way of your cabinet drawers. Once you know the thickness of the build-up strips that you will need, you can either cut them yourself out of wood that you have or purchase pre-made build-up wood strips.

You will next attach your build-up wood strips to the tops of your cabinets using drywall screws. Then, you will want to place the corner countertop pieces to test their fit. From underneath the corner pieces, you will temporarily bolt them in place with a miter bolt to check how they fit to the adjoining walls. Fitting corner pieces to the walls can be challenging for most people. If there are gaps, try to close them. You can remove up to 1/2 in. from the backsplash to fit your walls if necessary. Use a belt sander to sand down the backsplash to fit your walls. After the corner pieces are in place, you will then remove the miter bolts so that you can cut in the area for your sink.

The cut for your sink will be done from underneath the countertop using a jigsaw. This helps to prevent chipping. After your sink is in place, you will use a handsaw to cut your countertop's length to fit the edge of your cabinets where they will meet your range. Make certain that the edge is squared off so that you can have an exact fit. You will then apply the end caps to the edge. You will then attach your countertops to the cabinets with steel angles using 5/8-inch screws.
DIY or Handyman Countertop Installation?
Hiring a handyman service to install your countertops can help you save money. Installing countertops can be tricky, as you can tell from the above instructions. If you make mistakes, you may have to replace your new countertops with new materials. Just one error can cost you thousands depending on your countertop materials. Working with a handyman for your countertop installation allows you to discuss your current challenges, your needs, your tastes, and from that design a plan that meets your long term needs. A handyman will ensure that your countertops will be properly installed and will not damage the materials leaving chips and other installation defects. Hiring a professional remedies all of those worries. Handymen are trained, experienced, and knowledgeable about all of the little hiccups that can set your DIY project right off track.
Contact Kaminskiy Care & Repair for Countertop Repairs and Installation
Installing new countertops in your kitchen can give it a brand new look. When you hire a handyman service, you can make certain that your countertops will be installed correctly and will last for years. Kaminskiy Care & Repair is a licensed general contractor that can help with your countertop installation or repair throughout the San Diego county. We offer a handyman and maintenance guarantee for our handyman repairs. If any repair fails within the first year, we will repair it for free. We do everything in our power to make certain that our customers love their results. Contact us today to schedule a consultation by calling us at 858-295-1040.

---