Homes are investments. Properly maintaining your house takes time and effort that you do not have to expend. Kaminskiy Care and Repair can help you keep a gorgeous home in Naples, Florida, so it stays as beautiful as the day you bought it!
Investing in a house is more than just purchasing a property; it is where your family's life happens. Kaminskiy understands this, and we want to help you maintain a gorgeous Naples residence, even when life gets messy.
Our services will help you handle the stressful projects you need to complete to make your house feel like a home. Improve your property's design, functionality, and maintain its current condition with the help of our local handyman service!
---
---
Residential Handyman Services In Naples
The warm winters, incredible springs, and rainy summers are a significant part of living in Florida. Still, extreme weather can majorly affect your property if improperly maintained. To continue enjoying your house while not actively experiencing leaks, unsightly drywall damage, or inflated monthly bills, getting a local handyman to help you is vital.
Kaminskiy's professional handyman service is the best option for getting the maintenance and upgrades your house needs done without having to do them yourself. Our team is skilled and incredibly well-versed in every aspect of a residence and how to fix issues within them. We offer top-of-the-line maintenance and installation services at a reasonable cost. Get our team of experts to help you. Contact us today!
---
Our Local Naples Handyman Services
Remodeling
Painting
Plumbing
Electrical
Flooring
Gutter cleaning
Installing wall fixtures
Installing ceiling fixtures
Regular monthly maintenance
Smart home updates
Custom closet installation
Cabinet installation & repair
Modifications for aging in place
Deck installation
Kitchen fixture installation & repair
Crown molding & baseboard installation
Stairs, banisters, & railings
---
---
Naples Kitchen Remodel Handyman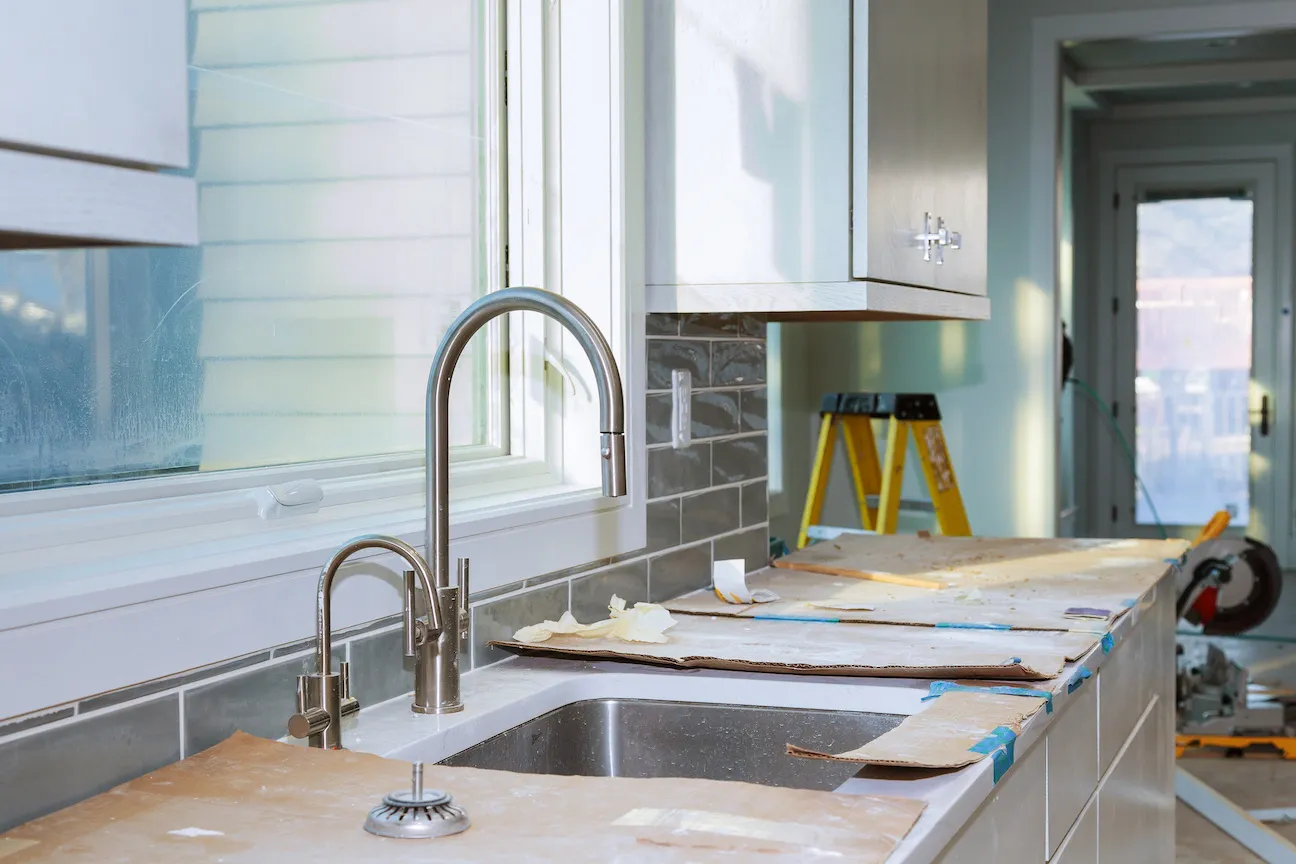 The kitchen is the heart of your home, and every homeowner deserves a gorgeous space that functions exactly how you want it to. Issues with fixtures, broken cabinets, and chipped paint or tile will significantly affect how your kitchen feels and functions.
Kaminskiy's kitchen remodeling services will make your kitchen more functional and beautiful. For any design features or new fixtures you want installed, our handyman is equipped for the job.
Our kitchen handymen can also fix any breaks, leaks, or issues you are having with your kitchen. Let us handle your kitchen improvement project so you don't have to!
---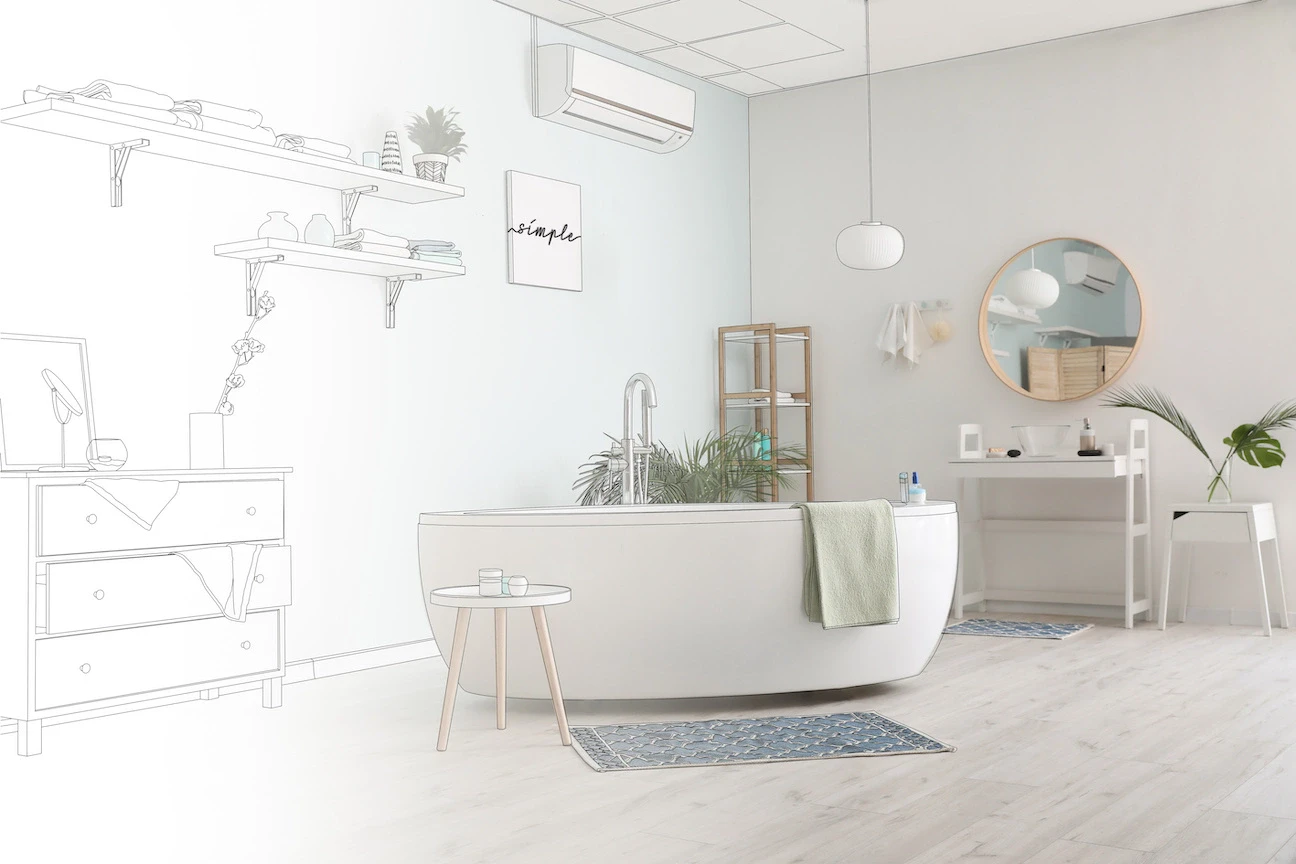 This might be a surprise, but the bathroom is the space that receives the most foot traffic. With guests and personal use, keeping this room in good shape is vital for a functional home.
There are a wide variety of issues that can occur with your bathroom. Clogged toilets and sinks will cause even more significant issues if you ignore the problem. The same goes for the entire plumbing system that runs through your bathroom's walls.
Fixing clogs or breaks is not a problem that should be solved alone, especially without proper tools or training. These rooms can also become outdated over the years. Keeping the fixtures updated and functional is key. Our expert handymen can handle every bathroom project you need. With our team's expertise, we will make your bathroom into the beautiful oasis you have always dreamed of. Call us today!
---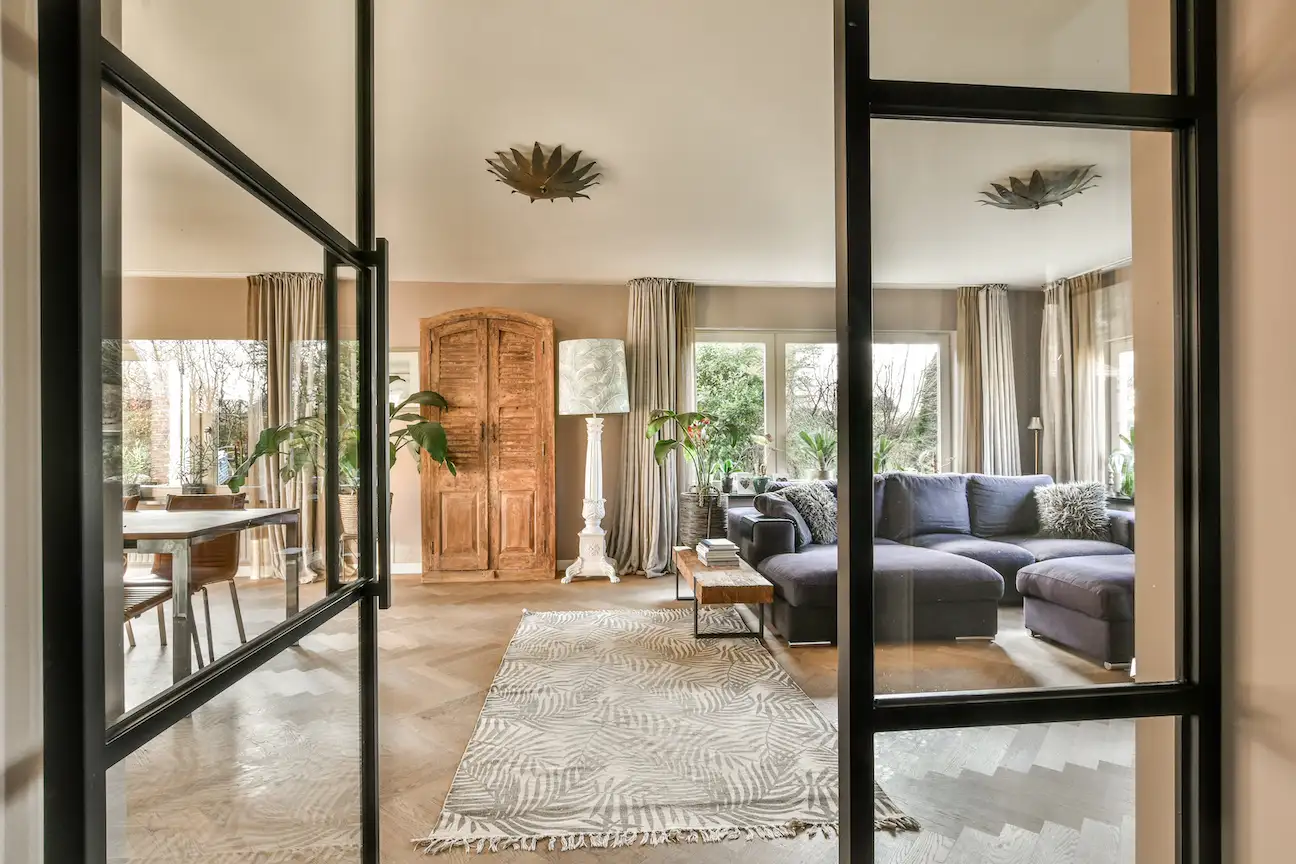 The windows and doors of your residence are integral to keeping monthly bills down and intruders out. They also make a clear impression on people when visiting your property. Windows and doors that are busted, not properly sealed, or just out-of-date should be replaced so your home looks and feels as amazing as possible.
When repairing, replacing, or sealing your windows and doors, doing it yourself may lead to more money being spent. Kaminskiy's handymen can ensure your windows and doors are in excellent condition and will last years. Make sure you are not letting the outside air get into your house. Call us today!
---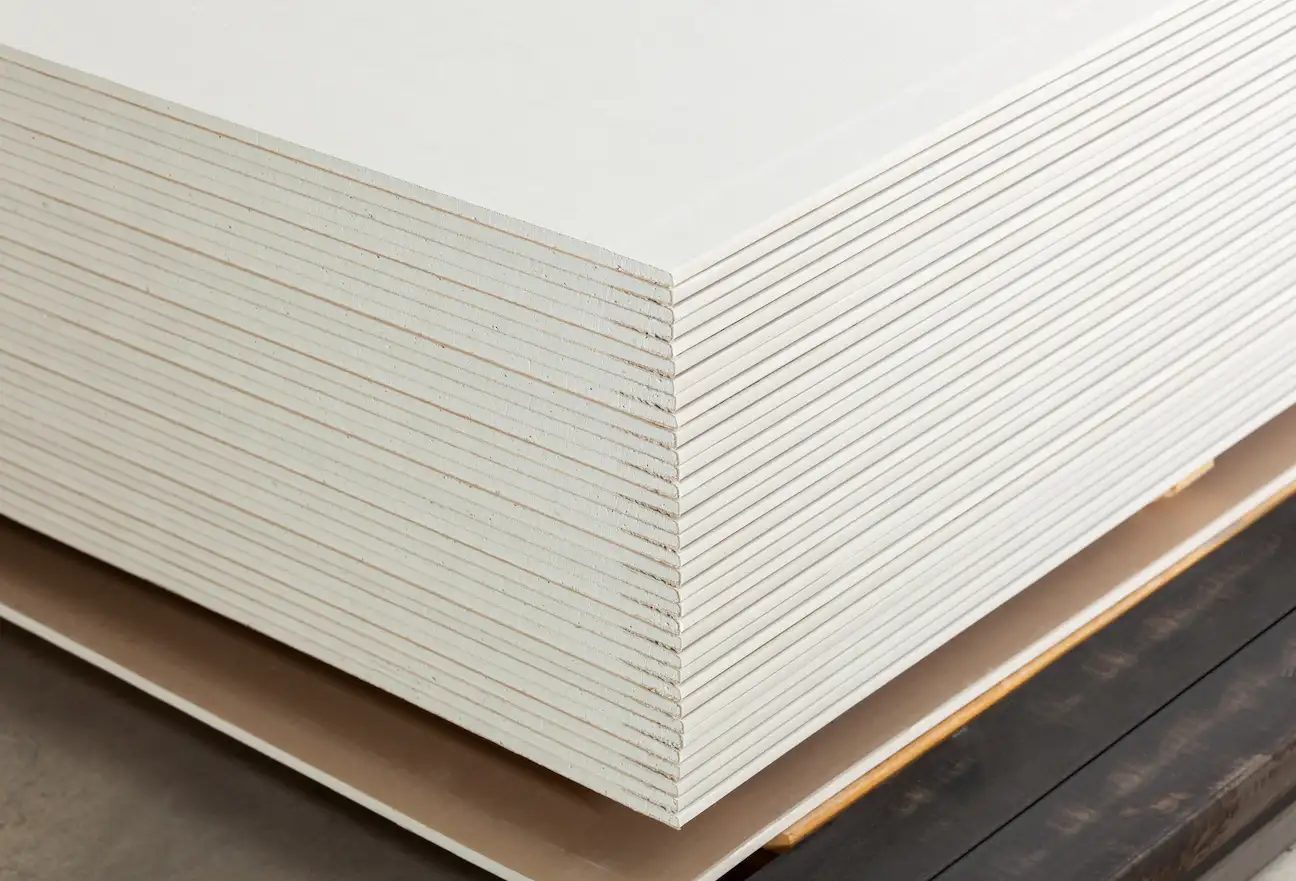 Drywall and stucco damage are rarely given enough weight. Unrepaired holes or cracks left alone can lead to pest infestations, water damage, termite invasions, and various other issues. These potential issues are much more costly than a simple drywall patch job. Do not leave the structural integrity of your house compromised. Contact an expert drywall handyman instead.
Successfully repaired drywall will look the same as when you bought the house. This means no seams between the old and new walls, and any stucco on top is blended correctly to match. Kaminskiy's drywall experts can texture match and patch drywall. Our team can also re-blend any old patchwork job you can see clearly from a previous job.
Kaminskiy's handymen can also install new drywall and stucco wherever needed. Whether you need to divide a massive room into multiple parts or fill a dent, our handymen have you covered. Get in touch and let us take care of your task list!
---
Monthly Maintenance Plans
It may seem like your home is in great shape, but many things are critical to its function that exist under the surface. Plumbing, electrical, and drywall problems can all live under the surface. The best way to protect your property from this damage is by keeping upgrades, fixes, and damages under control so that you can preserve your home's beauty now.
Kaminskiy's Naples handymen are extremely detail oriented. We perform thorough inspections of your house to assess its monthly condition, then complete projects and preventative measures to help fix any problems we may find. We also give a comprehensive report, so you know what jobs we completed. This plan allows you to take preventative measures against the damages that occur over time. Call us today to see how well this plan will work for you!
---
RAVE REVIEWS FROM
OUR CLIENTS
"As a newer business woman in home/business staging & services, I have selected Kaminskiy Care and Repair, as my exclusive general handyman & contractor services company for my San Diego clientele. Personally, they have earned my highest recommendation for overall outstanding customer service and completion in getting my projects done. Reliability & Reputation is their key for success."
LINDA/A PERSONAL TOUCH
"We would like to sincerely thank you for all the wonderful work you've done at our house. Your service truly stands out in both the quality and the timeliness of your work. You were able to work on so many different projects around our house, including cement, electrical, drywall, painting, etc. Your technicians were always on time and completed the work in estimated time and within the estimated cost. We have recommended your company to many friends and neighbors and everyone was pleased with the referral. We would recommend you to anybody who needs handyman services and please use us as your personal reference any time."
ROBERT
"As with many home owners, I had a number of repairs that needed to be done around the house that I had just put off. I also wanted to get laminate flooring throughout my home. Numerous calls to Handy Man services indicated that they could do one or two of my "to do's", but certainly not all of them. That was before I found Kaminskiy Care and Repair. Care and Repair did electrical work, thermostat installation, bath tub caulking and repair and installed laminate flooring throughout my home. They were reliable, professional and excellent craftsman. They will be coming back for my next list of projects."
PHILIPPA
The Kaminskiy Care And Repair Guarantee
An issue that many people have with handymen is trust. What if you pay a technician to fix something, only to have their repair break within a month? With our team of professionals, you do not have to worry.
We guarantee that if any fixes we make on your home fail within the first year of performing them, we will fix them for you at no additional cost. You should not have to pay extra for a mistake you did not make. Our team falls under the same insured contract that our contractors use. For an incredible Naples maintenance service you can trust, call your local handyman service!
Contact The Best Home Repair Company in Naples Today!
Many homeowners will attempt maintenance on their own to save money. However, performing these projects on your own without the proper tools or training will cause more damage than you started with. Leaks or clogs in your plumbing may seem small on the surface, but they may only be a tiny part of a much larger issue. Without trained eyes, there is no real way of knowing whether the job was performed correctly.
Do not repeat those mistakes. Instead, let a professional with the proper tool and training perform the job for you. Kaminskiy Care and Repair's team has the knowledge, skill, and experience to diagnose and fix problems with your Naples home. We handle everything from painting, dry-rot, fence repair, plumbing fixtures, appliance installs, crown molding, baseboards and more! They can also install, upgrade, repair, or update just about anything in and around your home. Let us help you complete all your home maintenance projects. Call our office today!
---
Your Residential Handyman In Naples, FL
---