Maybe your bath has seen better days and needs some fixing up, or you have a broken faucet or two that need to be repaired. The team at Kaminskiy Care and Repair can help you with any of your bathroom project needs.
Baths are some of the most used rooms in your home. They give us a space to get ready for the day or to unwind after work, which makes it especially important that everything works. Unfortunately, our busy lives can pull us away from making the necessary repairs. That is where our bathroom handymen come in.
Whatever the project, our experts have years of experience in updating and fixing baths. Relax and let our professionals take care of your bathroom repair or remodeling project today!
---
Bathroom Remodeling Services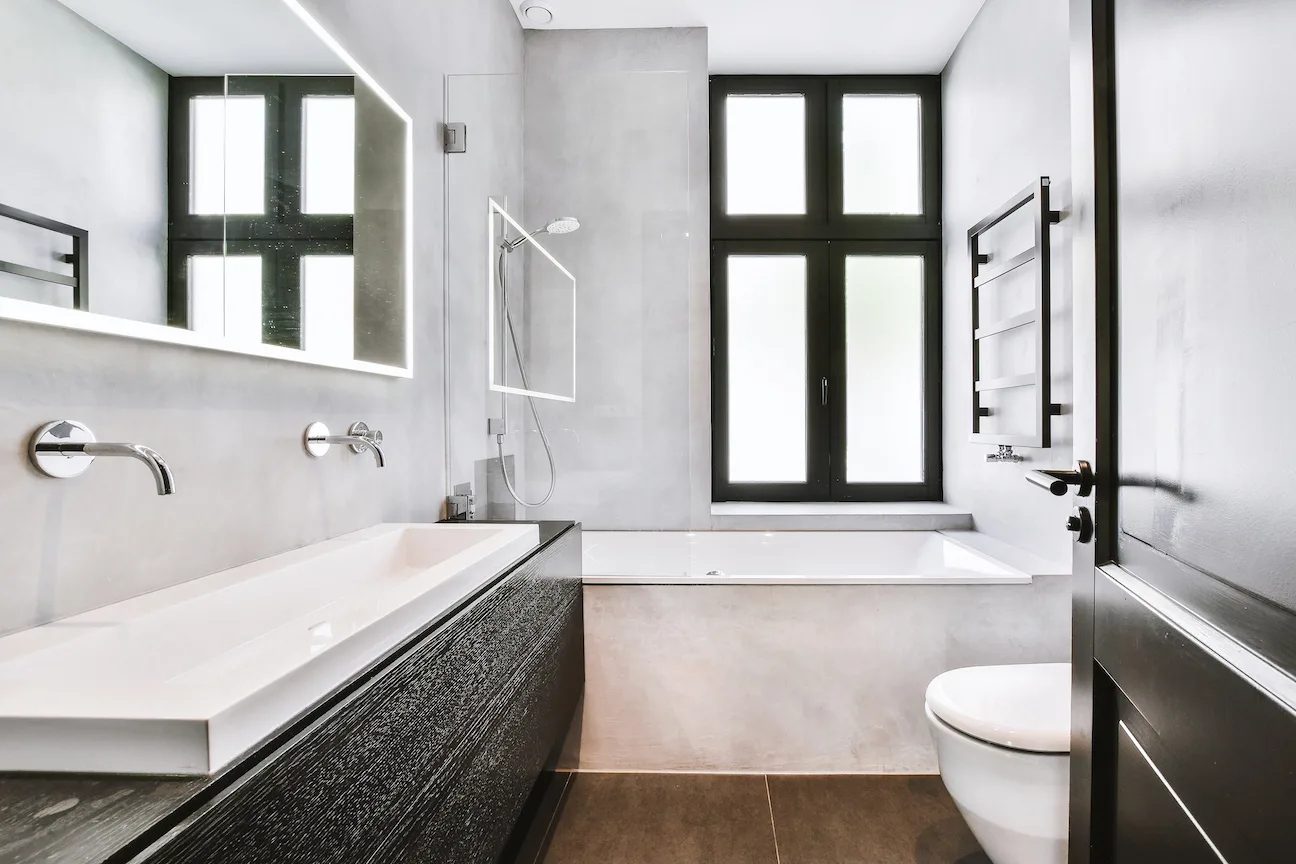 Remodeling a bathroom is no small feat. It can become overwhelming for the homeowner very quickly, especially if they have no experience. Home improvement shows make it look easy, but it takes time, experience, and knowledge.
You may want to replace certain items with prefabricated pieces or go for a more custom look. You need someone who can help guide you through the process.
Thankfully, Kaminskiy's team can help you tackle this daunting task.
Whether you need minor improvements or a major update, our team can help you every step of the way.
---
The Bathroom Remodel Process
When it comes to your home's bathroom repair needs, Kaminskiy strives to exceed our clients' expectations. Our goal is to provide you with the best in customer service and quality craftsmanship, while committing to excellence in the industry. The step-by-step process below outlines what to expect when you hire us for your bathroom remodel project.
Consultation: The most important part of this process is for us to understand exactly what you want. We take the time to listen to your thoughts and ideas so that we can make sure you get the design you want.
Design Presentation: After listening to your input, we review all your ideas so that the design we present delivers on your vision.
Plans and Permits: We create detailed plans for the project and apply for any necessary permits swe can get started right away.
Demolition: Old fixtures and fittings are removed and cleared to make space for your new design.
Construction and Build: All the necessary electrical, plumbing, and insulation is completed. New appliances and fixtures are also fitted as we complete your bath's renovation.
Final Checks & Delivery: Our team checks that everything is correctly installed and cleaned up, so you can use your new and improved bathroom right away!
---
We offer other repair services, such as:
Toilets: Toilet repair, replacement or removal
Ventilation:

Replacement of broken or inefficient exhaust fans

and installation of exhaust fans in new locations
Shower and Bathtub:

Shower door installation, removal or repairShower head repair or replacement

, drywall and tile inspection, repair, removal and replacement
Fixtures and Features:

Sink repair, removal, replacement or installationMirror replacement, repair, installation or removalCabinet and shelving installation, removal, replacement or repair

, Light removal, installation, replacement or repair
Safety:

Non-slip floor and tile installation, locking cabinet doors installation

, and full wall tiling installation
---
Toilet Repair & Installation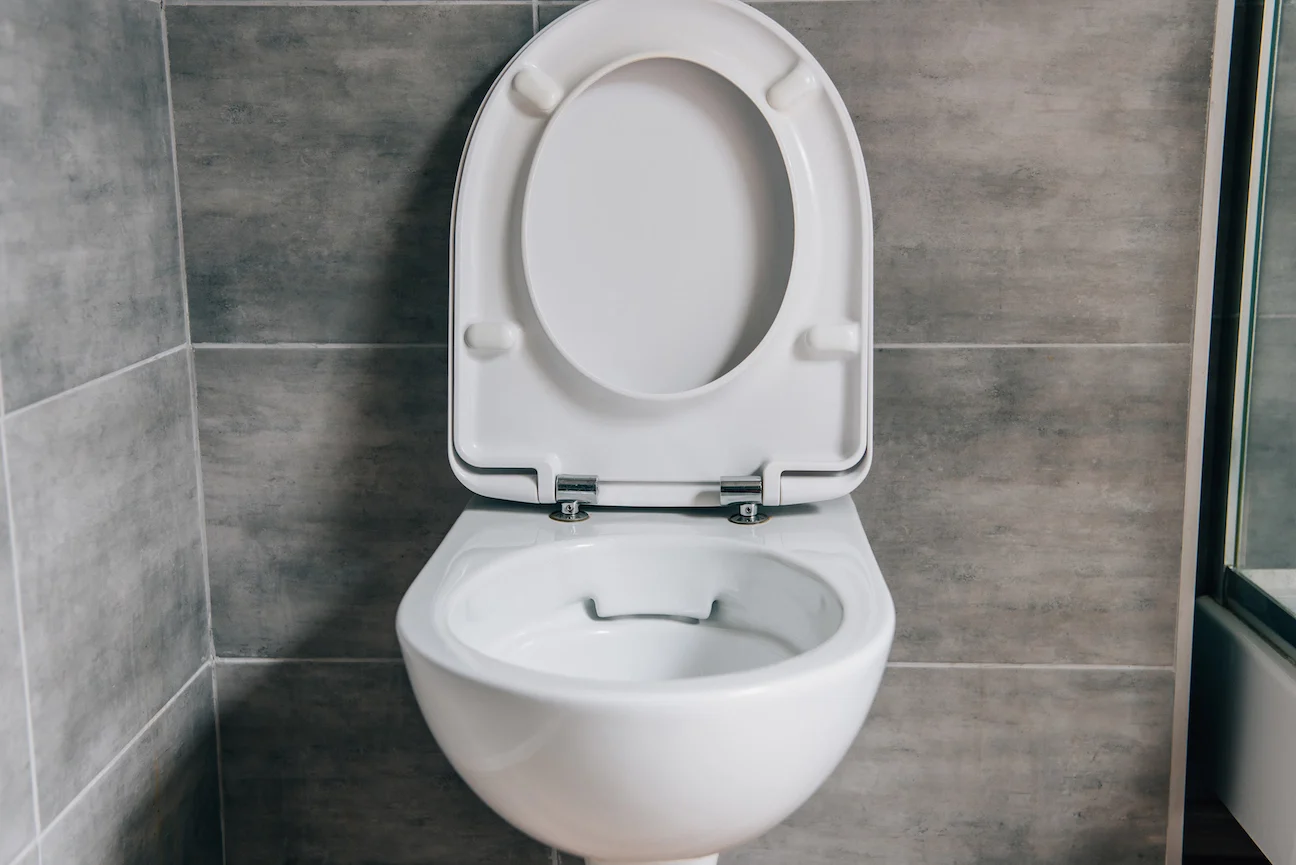 Toilets are often in need of repairs, whether that be cracked porcelain or broken plumbing. Even if your toilet is not broken, replacing your old model is a great way to refresh your room's look.
You may not know where to begin, or are worried you may damage something in the process. We make sure your plumbing is protected and the replacement process goes off without a hitch.
Kaminskiy Care and Repair is well-equipped to fix your existing toilet or install a brand new one. We can quickly see to most problems and get your space back in use without delay.
---
Bathroom Ventilation Repair & Installation
The right bathroom ventilation system does more than clear out stale air. Bathroom fans help remove any excess moisture to prevent water damage and mold after you take a shower or a bath. A weak or broken exhaust fan allows moisture to build up in and on the surfaces of your space, leading to mold and mildew. These can pose a significant danger to your health.
The professionals at Care and Repair are ready to tackle your ventilation problems. We have the tools to fix any damage to your existing ventilation system or to install a brand new, energy efficient unit.
Sometimes, one fan is just not enough. If you need to add an additional ventilation system, we can help with that, too. We can even move your existing fan to a new location as part of your bathroom remodeling project. Call today to let us help you install your fan the right way!
---
Shower and Bath Repair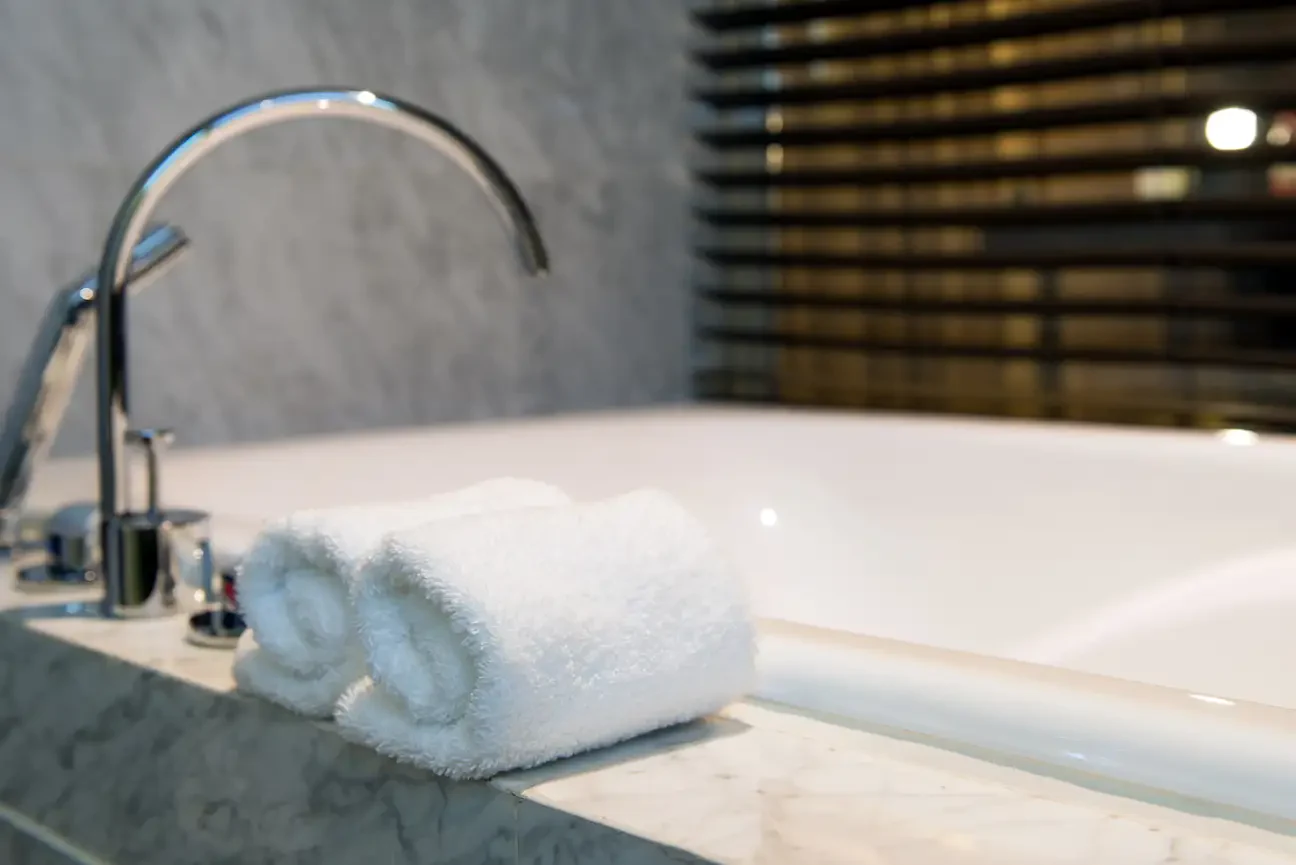 Your shower and bathtub are where you go to relax. There are few things in life as luxurious as the feeling of stepping into hot, soothing water after a long day. Even for those people who take quick showers, having a working shower or tub is a must in their bathroom.
Water might be getting everywhere due to an old shower curtain or leaking shower door. An expert shower repair handyman can install a new door or fix the one you have quickly and effectively.
It's better to keep the water where it belongs, that way you don't have to worry about other issues popping up later.
Showerheads might be a problem too. Any leaks, clogs, or other issues are easily fixed with the right tools and expertise.
Why not hire the top shower head contractor in your area? Kaminskiy Care and Repair can get the job done. No matter the job, whether it is a simple clog or a more complicated project, our professionals know just how to fix it. This also includes any caulking, tile or grout repair, and even fixing and replacing fixtures!
We want you to enjoy your shower or tub. From repairs to replacements and beyond, we can improve the look and functionality of your bathroom.
---
Storage
A common complaint among homeowners is the lack of storage space in their bathrooms. It seems like there is never enough to go around, especially if you share the space with someone else. Hand towels and bedsheets take up a lot of space, along with toothbrushes, hair dye, and anything else you need to get ready for the day. This forces frustrated homeowners to store some necessities out in the open, on counters and other surfaces. Unfortunately, this can be an eyesore and it robs you of any functional counter space. Leaving things out on your vanity can also be a potential risk if you have children.
Maybe the problem is not the space. When you think about it, lotions, shampoos, and hairsprays can add up to a lot of weight and strain your shelves. To make sure your shelves stay put, hire a bathroom handyman to securely fasten those shelves to your walls or cabinets.
Our goal is to help you find a place for everything you need. We can install new bathroom storage solutions, including any new vanities or cabinets, so your space stays organized, safe, and secure. New cabinets can also help spruce up your existing design. Keep your room clutter-free by calling an expert handyman for your storage needs.
---
Bathroom Hardware & Fixture Repairs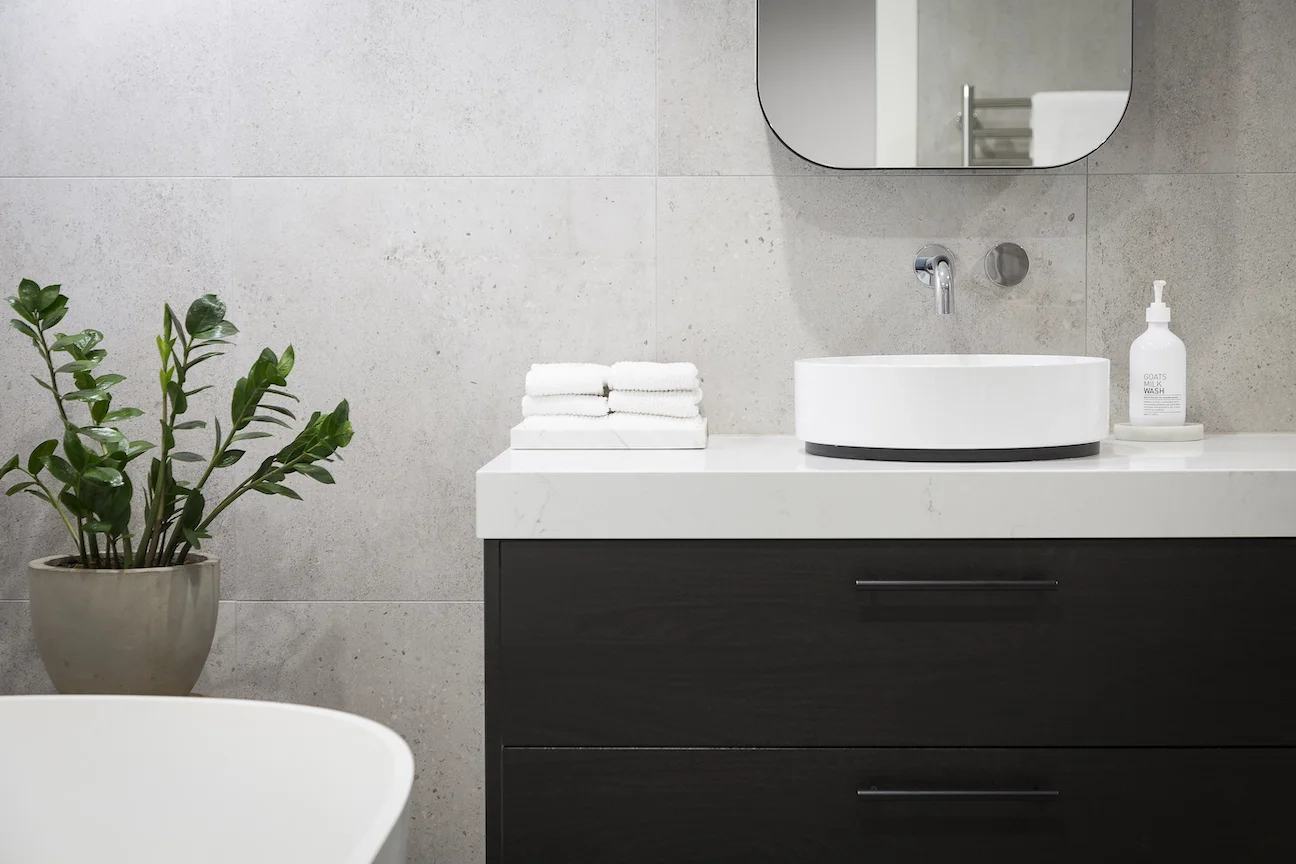 The main function of bathrooms is to help us get cleaned up and ready for whatever comes our way. Simple upgrades to your hardware and fixtures can breathe new life into your tired design and even improve efficiency. Proper replacement and installation are important to make sure there are no leaks and everything works properly.
Our professional team can fix or replace any existing fixtures with new ones, so everything is in tip-top shape.
We can also add other features, like a new mirror, better lighting, or even a new sink. No need for a complete bathroom remodel if you do not want one. Simply upgrade what you already have.
---
Safety & Accessibility
Bathrooms are somewhere to relax, but not all spaces are safe for everyone. Children tend to make messes and with the wrong kind of flooring, this playful game can turn into a dangerous slipping accident. Elderly or disabled individuals face their own problems, too. Vanities may be too high, and bathtubs are often difficult to get in or out of without some sort of assistance.
As part of our handyman services, we provide professionals who can make sure your bathroom is a safe space for everyone. Our handymen can install locks to keep little ones out of medicine cabinets or install railings and other accessibility features so no one feels unwelcome. Safety and functionality are important to enjoying your home.
---
Trust Our Bathroom Repair And Remodel Handyman Services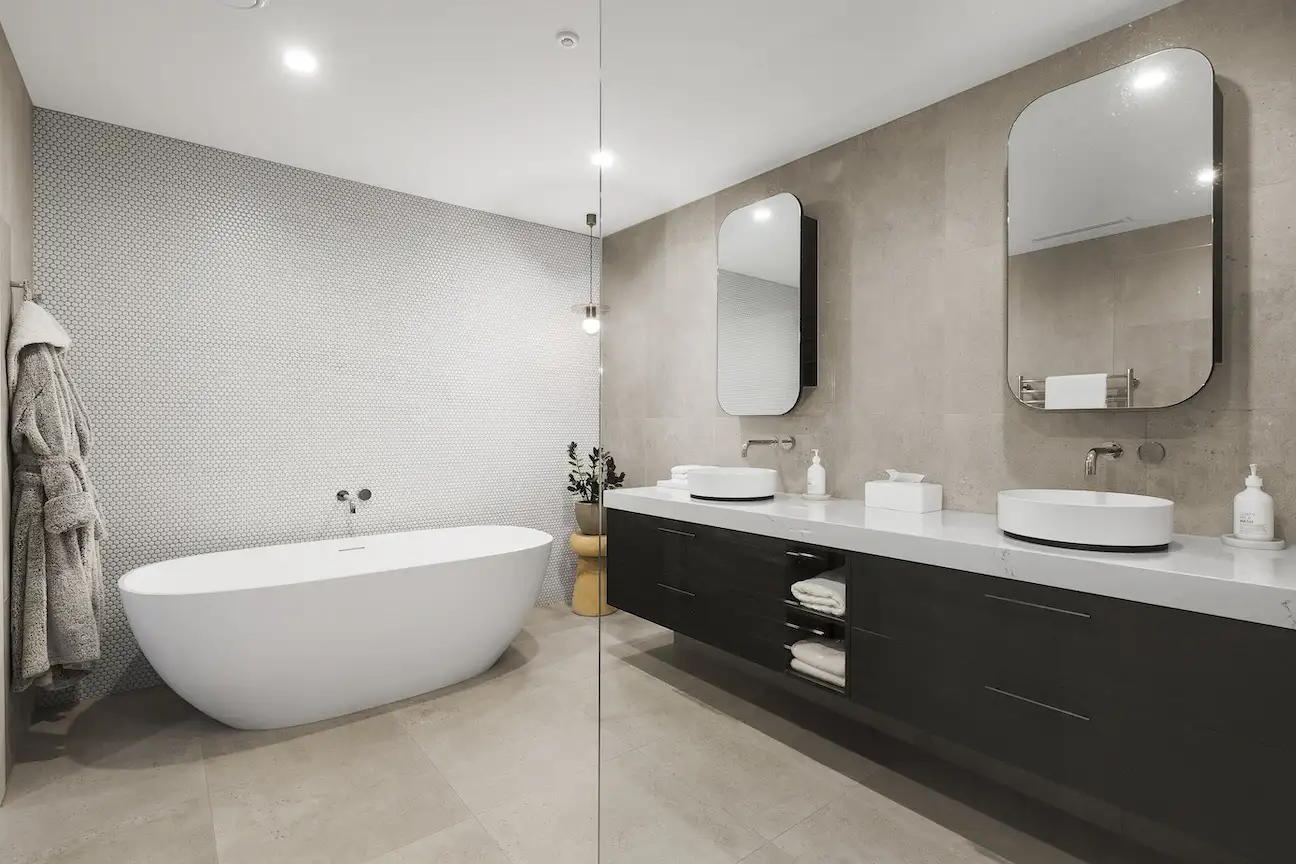 Old, worn out, and otherwise poorly functional bathrooms can leave you feeling stressed. Such an important room in the house means you can't leave these repairs to the last minute, but not everyone has the expertise to get these jobs done.
Instead of trying to learn how to fix that leaky faucet of yours, why not call a professional handyman instead?
With years of experience, Kaminskiy's team of professionals can get the job done quickly, on budget, and without all the hassle. As licensed contractors, our repairs and remodels fall under the same guarantee as our full home remodels, meaning if any of our work fails within the first year, we will come back and fix it for free!
We want you to rest assured knowing your bathroom is working the way it should. That means getting the job done right. Whether you need a simple repair done or a much larger remodel project, we can get it done. Take advantage of our years of experience and call us today!