No one wants to deal with Issues in their pipes and plumbing. All we want is our water to flow freely, but when blockages or leaks occur, a small issue can ripple throughout the rest of your home and create even larger problems. Kaminskiy Care & Repair is here to make sure your home's water system is running smoothly. Our skilled team is here for your home 24/7, whether you need a routine check or an emergency fix.
Our professional handymen can fix problems that specialized plumbers would charge extra for. We can repair leaky pipes, install new fixtures, and break down any blockages that could be halting your water from flowing. Kaminskiy is the best team to call for all your plumbing needs. Call our office today!
Our team is proud to provide the following handyman services:
---
---
We also provide services outside of those listed above, so if your need isn't listed here, you can still call our office to get a full list. Our handyman service will figure out a solution to your plumbing problems!
---
Issues with your faucet are the last thing anyone wants. Leaky faucets can waste water or lead to getting sprayed in the face by a broken spout. Our team can get your faucet fixed quickly. Just call our office today!
Fixing the faucet by yourself is an option, but it is important to consider what that job entails. Faucets are complex components. The number of moving parts make it very difficult to find the issue and even more difficult to figure out a solution. Is the adjusting ring faulty? Is the water supply properly connected? Are the seats and springs installed properly? Hiring a professional handyman will ensure that you get the right solution the first time, so you don't have to waste valuable time and money trying to assess the problem alone.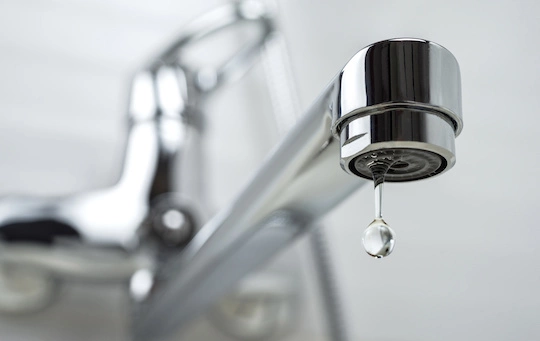 If the faulty faucet is outdoors, no need to worry. Kaminskiy's skilled plumbers can handle hoses, kitchen faucets, and bathroom faucets equally. Call our office today!
---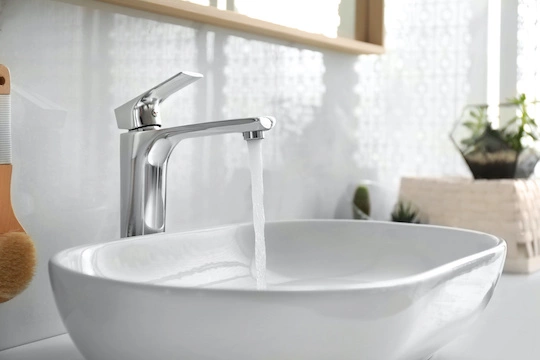 The sink catches the water that comes out of your faucet to make sure it doesn't fly all over the place and drains safely out of your home. With how much the sink is used, and how many things get washed down its plumbing, it is only a matter of time before your sink is past its prime and needs to be replaced with something brand new.
Your sink might not need to be replaced, but installing a new sink can also reinvent the room it's in. In recent years, stainless steel sinks have grown in popularity. The steel keeps the sink running well for years, and the shine of the metal adds a lot to the room's design. Not only that, but they are easy to clean. Getting a handyman to upgrade your sink to better fit the design of the room is a no-brainer. Call our office today!
---
The garbage disposal is a convenience most people rarely think about. The ability to wash food down the drain makes our lives so much easier, so when that ability gets taken away, you want to get it fixed as quickly as possible. Damages to your garbage disposal can also lead to other issues like drain damage and clogs if not dealt with properly. This is amplified if you continue to put things down the disposal after it's been damaged.
Because of the potential damage this can cause over time, you need to fix it as soon as possible. Call Kaminskiy today so that our expert team of handymen can take care of this issue before it multiplies into more.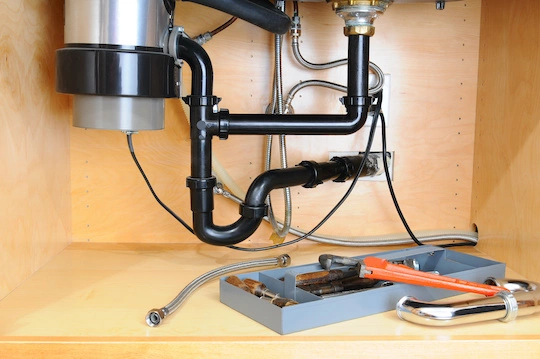 ---
Clogs are great at slowing everything down. From cleaning up the kitchen to getting ready for bed, clogs in any of your sinks are a pain to deal with. These issues can happen for a variety of reasons, but it is important to get these clogs and drainage issues fixed before they spiral into something bigger. Hire a handyman so you can go back to your business!
---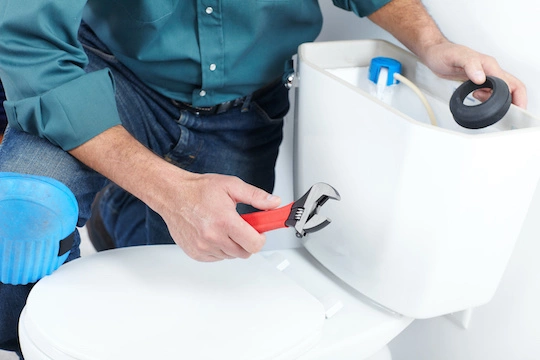 The toilet is one of the most important pieces of equipment in your home. Not only is it one of the most used, but there is nothing else in the home that can take over its function. When it stops working or has an issue, it is extremely important to get it back into functioning shape. Kaminskiy's handymen can take care of any problems with your toilet, whether it means broken parts, clogs, or drainage problems.
Our skilled handymen can also take care of replacing or installing the toilet if the fixture is too far gone. Kaminskiy can remove your old toilet, fix the pipes, and install a brand new one in a single, painless visit. Whatever your toilet problems, Care & Repair can flush them away for you!
---
The bathtub and shower serve an important role in the home. Whether you are trying to get clean or sit for a while and relax after a long day of work, a good shower or bathtub are the best places to do that. When the shower isn't working, it can ruin your day. Whether your bathtub is leaking or your shower is having water pressure issues, it's important to get these problems fixed quickly. That is why it is important to get the problems repaired as soon as possible.
Kaminskiy Care & Repair wants to help you get back to your place of peace as quickly as possible. We'll get the water flowing, draining, and heated to your preference in no time. Call our office today!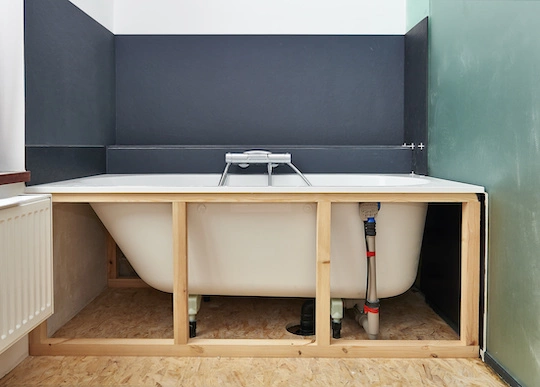 ---
Hiring A Plumbing Handyman Contractor
No matter your plumbing issue, you deserve a skilled, professional handyman to take care of your needs. Issues with plumbing can spiral into other problems if you don't take care of them properly, so you should call the right people. Whatever repairs, installations, or replacements you need, Kaminskiy's handymen can take care of them for you. Call our office today so we can get the job done the right way.
Our team is the best because of our guarantee. Any plumbing job deserves to be done right, and we make sure to get the job done properly the first time. If any job we have done in the past year fails, we will fix it for free. Your satisfaction is extremely important to us, so we want to make sure you're happy with our work.