No matter where you live, you want your home to stay in great shape. There is nothing more obvious than a hole in your wall or huge cracks in the stucco on the outside of your house. To make matters worse, ignoring this kind of damage can lead to much bigger, and more expensive, problems over time. This is where Care and Repair's drywall and stucco handyman service can help!
When Should I Repair My Drywall?
The most obvious time to repair your home's drywall is after it suffers from noticeable damage. Unlike certain materials like wood or concrete, drywall is much easier to install, but that also makes it easier to damage as well. Depending on your homes age, even the slightest tap in the wrong place can leave you with a hole in your wall. This damage should be repaired quickly to avoid the cracks spreading further and causing more problems.
Other reasons you might have for repairing your drywall include:
Discovering or suspecting a water leak behind your walls. Water damage often hides behind surface paint, slowly rotting away at the drywall and other materials underneath. This leads to mold growth, which can become dangerous to your health and the health of your family if it gets out of control. A handyman can come inspect the walls of your home and make any necessary repairs before the problem can grow worse.
Following repairs or other work done on your interior walls and ceiling, such as plumbing or electrical repairs. Plumbers and electricians do not necessarily leave everything the way they found them after finishing their job. This leaves you with unsightly cracks, holes, and patches long after they have gone. A drywall repair handyman can help check that your drywall is repaired correctly and paint it to cover up any evidence of damage.Following a poor drywall installation or repair job
Following a poor drywall installation or repair job, you may need our services. All too often, our experienced handymen are called to fix the shoddy workmanship left by someone else. Hanging drywall might look easy, but it is far easier to make mistakes that leave the new installation or a patch very noticeable. Our professionals can remove streaks, lines, shadows, and other signs of a job done poorly by less experienced contractors or overzealous DIY attempts. Our work is a huge improvement over the competition. With years of experience, we blend the new material in perfectly with the original so no one can tell you had your wall fixed.
---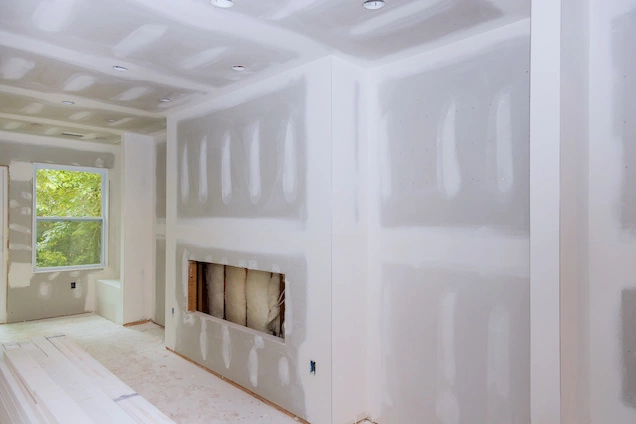 One of the most common services we offer is patching up existing drywall. You or a family member might have accidentally put a hole in your wall or thrown your dog's ball a little too hard. No matter the reason or size, our drywall experts can patch up any holes or cracks, leaving your walls looking good as new. You will not even be able to tell your wall was damaged at all!
We take great pride in our work, so we make sure that your new or repaired drywall looks perfect. Unlike other handyman services, drywall repair can be extremely noticeable when done poorly. No homeowner wants that. You want the finished product to look as great as the rest of your house. With almost two decades of experience, our professional handymen have the tools and knowledge to get the job done.
Most patches can be finished quickly, within a few hours. If you need a hole in your wall repaired, call one of our professionals today!
---
Drywall Installation
Sometimes the damage is too great, or a new project makes it necessary for you to install new walls. You might have recently completed a room addition or refinished a space after a lengthy home improvement project. No need to worry about the hassle of installing drywall yourself. Our handyman team has the expertise to come in and finish installation for you. Whether it is your walls or your ceiling, our team comes well-equipped to install your drywall right the first time, down to the materials and drywall screws.
---
Texture Matching and Replacement
You might think all drywall is the same, but that does not always hold true. Depending on the style of your home, the texture of your drywall might be different than the standard flat surface. This makes it even more difficult to match the texture of your walls, which makes repairs even more obvious.
Drywall can be tricky and at times even frustrating for those who are trying to do repairs for the first time. Experience is key with texture matching on walls.
We have the experts you need to make sure your walls look great after the project is finished.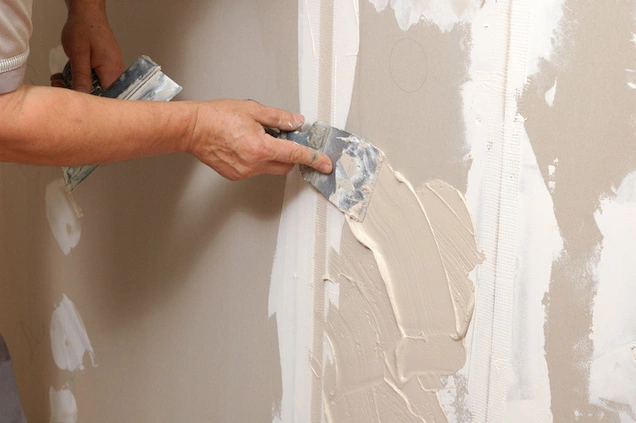 Too many handymen fail to properly hang drywall so that it blends in seamlessly with any existing materials. This leaves marks, lines, and shadows that even visitors might notice. Do not leave your new drywall installation sticking out. Hire an expert from Care and Repair for your next home improvement project instead!
---
Ceiling Repair
Drywall does not just go on your walls. Ceilings are often constructed with drywall, too, and need someone with the right skills and experience to be properly repaired or installed. Maybe you suffered a leak upstairs, leading to water damage on the ceiling of your first floor. Or maybe you just added a new ceiling fan, leaving you with gaps that need patching up. Whether it is your walls or ceiling, our handyman services can tackle any job.
---
Popcorn Ceiling Removal
If you live in an older home, chances are that it came with popcorn ceilings in at least some rooms. This style is also known as an acoustic ceiling, stucco ceiling, and stipple ceiling. This type of ceiling was popular during the 70s and 80s, and nearly every home built during those decades had popcorn ceilings included. The materials were easy to install, which made them even more popular, usually only requiring a few quick passes with a spray gun to get the desired effect.
Since then, these design choices have fallen out of favor and are now seen as old and unappealing. Most homeowners now opt for a modern, flat surface instead. If you are looking to update the look of your ceiling, you need an experienced handyman. Popcorn ceiling removal can be extremely messy and hazardous. This is not the project you want to do on your own.
Instead of making a mess or potentially risking your health doing this job yourself, hire an expert in popcorn ceiling removal. The team at Care and Repair has years of experience under their belt to help you achieve the look you want without the hassle.
---
Stucco Repair And Installation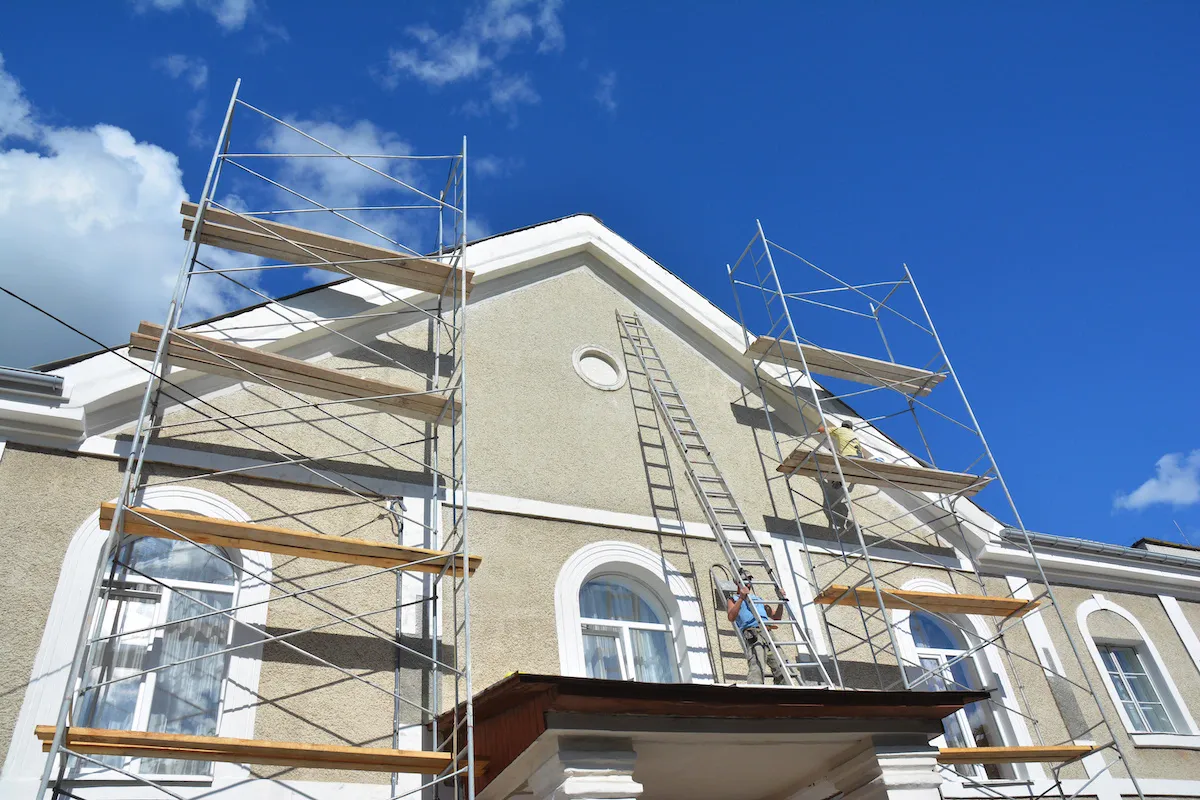 The inside of your home is not the only place that needs maintaining. You might think any damage means an entire home remodel. This is not always the case, though. Exterior facing walls can suffer from cracks in the stucco due to aging and the house settling over time.
It is important to seal stucco as soon as you notice damage because water from both the pipes inside the walls or moisture in the air can cause further damage.
This may lead to wood rot if the moisture seeps behind the stucco due to deteriorated flashing or improperly installed flashing.
There is no need to panic though! All you need to prevent this from happening is to hire someone to repair your stucco for you. Not only can an experienced stucco handyman repair existing damage; they can also save you the time, money, and hassle of stucco replacement.
The team at Kaminskiy Care and Repair is ready to help, no matter the damage. To ensure you receive the best service available, we send local experts to handle all your stucco patch repair needs so you can rest assured you are getting quality craftsmanship.
---
Hire A Drywall Handyman
No matter the extent of the damage or the size of the job you need one, you deserve to have a project well done. A highly skilled, professional handyman can take care of whatever drywall or stucco repairs you need. Any damage, especially caused by water, can lead to bigger problems down the line if you do not repair your drywall or stucco. Kaminskiy's handymen can check for any existing damage and repair it within a few hours.
Our team offers the best guarantee in the business, too. Every job, no matter how small, deserves to be done right, which is why Kaminskiy offers free repairs for any job that fails within a year. If our handymen fixed something in your home and it fails, we will come make it right. Your safety and satisfaction are incredibly important to us, so we want to make sure our work meets your standards.
For all your drywall and stucco repairs, call Kaminskiy Care and Repair!