---
It's hard not to look forward to the prospect of enjoying your summer. Whether you're excited about taking the kids on vacation or just ready for some beautiful weather, the hottest part of the year has a lot to offer — especially if you've been staying on top of your home upkeep.
In warm coastal climates like San Diego's, tackling your home maintenance checklist is one of the most important aspects of being a property owner. Here are a few ideas to get you started and how to know when working with a handyman service might be your best bet.
BASIC SUMMER MAINTENANCE TASKS FOR ENJOYING LIFE IN SAN DIEGO
One of the unique things about San Diego is that its geography gives it a unique microclimate — Although most people picture permanently sunny days, local conditions range from muggy wetness near coastal areas and at high altitudes to desert-like dryness elsewhere.
Your summer home maintenance checklist may vary depending on which part of the city you call home. Nonetheless, there are some general items that everyone should check off before the heat kicks into full gear: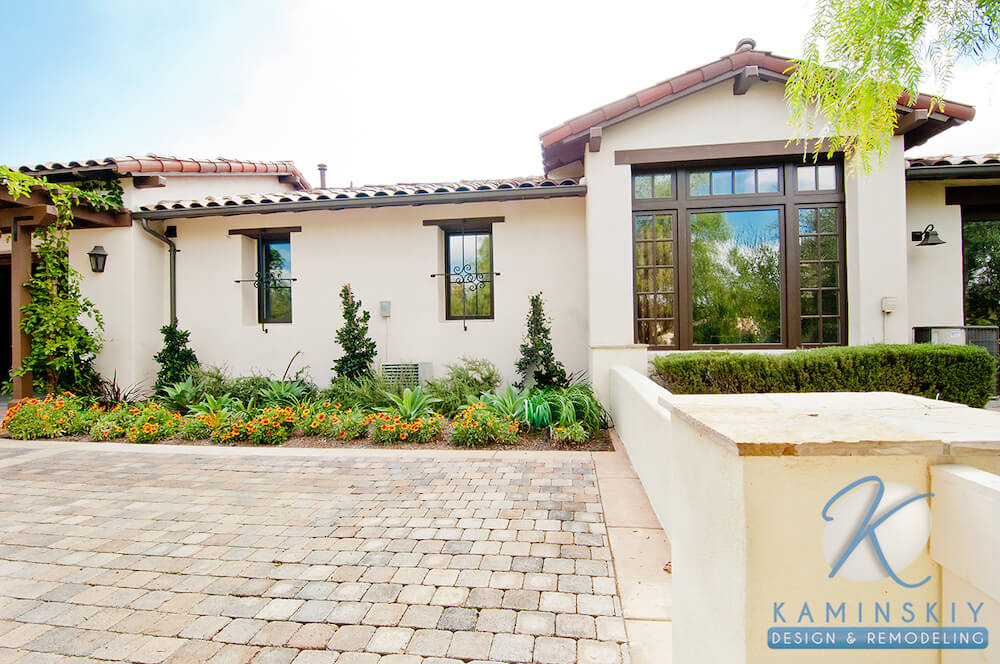 Check Your Home's Exterior
Your home's exterior is its first line of defense against hot weather, insect infestations and other destructive environmental factors. Spring and summer are good times to inspect and replace small components that most homeowners overlook, such as the seals around your doors and windows.
Prepping your home's exterior can prevent significant energy losses. Easy ways to get started include tackling tasks such as rebalancing doors, adding weatherization components and replacing old garage door seals. Homes that have sustained seasonal damage or wear and tear may require more exhaustive attention from a reputable San Diego handyman.
Get Your Climate Control Ready
Don't wait until it's sweltering outside to determine whether your HVAC system works. Test your fans and AC before you need them by running them early. If there's a problem, you'll know about it in time to make a call — handyman services are usually far less expensive during low-demand periods anyway.
Give your AC a thorough cleaning. In addition to replacing filters, inspecting conduits, dusting fans and cleaning vents, you should have your exterior air handler, condensate lines and other parts professionally inspected. If you have a smart thermostat, check the diagnostic reports and alerts to be sure that you're not missing anything important.
Conduct a Safety Inspection
You should check your carbon monoxide and smoke detectors multiple times annually. Spring and early summer offer many good chances to tackle these simple DIY tasks.
Fight Water Waste
California's near-constant drought conditions make it imperative to stop water waste however you can. If you're a gardener, now is a smart time to start planning a watering schedule that lets you conserve or switch to a more efficient watering method, such as burying natural clay ollas under the soil.
Are you not much of a green thumb? You should still inspect your outside taps for minor leaks that may worsen due to heat expansion. A good handyman service can usually make quick work of such repairs.
CLEAN AND INSPECT YOUR KITCHEN
Did you know that the grease filter inside your kitchen range hood needs regular washing? Were you aware that it's important to vacuum the condenser coils on the back of your fridge?
Taking time to sanitize these hidden parts of your kitchen is essential for minimizing your power consumption as the AC bills start climbing — Appliances run more efficiently when they're not caked in grease and dirt. You should also clean the seal around your refrigerator door and check it for defects that may necessitate a replacement.
SHOULD YOU HIRE A SAN DIEGO HANDYMAN FOR YOUR HOME MAINTENANCE?
Some items on your home maintenance checklist, like cleaning AC filters, are easy enough to do on your own in a few minutes. Others, such as replacing seals or inspecting AC units, can be much more involved or even dangerous, meaning that they're best performed by a professional handyman service.
If you're a homeowner in Southern California, then it's best not to leave your maintenance checklist to chance — calling a San Diego handyman early is the smartest way to ensure that your home stays livable, energy efficient and enjoyable.