For a large number of individuals, the purchase of a home represents the most crucial financial decision they will undertake. In this house, you can foster a loving environment for your family, create treasured moments with those that you love, and, most importantly, embrace the joys of everyday life. When things break, you don't always have the time or ability to make the necessary repairs. It is unpleasant for anyone to live in a space where fixtures are in need of repair. Neglecting these damaged fixtures for a long time may lead to further deterioration, which could result in higher expenses. The most effective method to ensure this space operates efficiently is by hiring the expertise of a dependable handyman service.
One of the standout features of Kaminskiy Care and Repair is its commitment to providing a wide catalog of home improvement and repair services. Our expert handymen can handle whatever you need, from plumbing replacements to the installation of new electrical fixtures. Kaminskiy knows the significance that a home has, so we prioritize treating it with the same care and consideration as we would our own. Contact us today!
---
---
Ann Arbor's Best Handyman Contractor
Time and weather will have an impact on your property, no matter where you reside. You may have a to-do list with all the projects you need to do, but as more problems arise, it's impossible to keep up. With the passage of time, the electrical and plumbing systems in aging properties often experience a decrease in functionality and efficiency. Even if you have a well-organized list of the improvements needed, it becomes impossible to keep this space beautiful when issues are cropping up non-stop. Don't let time transform this space into a place that is no longer safe.
Opting for a local handyman service is the most effective approach to address the repairs needed. For all your home maintenance needs, Kaminskiy's expert handymen have the expertise to help. While it may be tempting to save some money by attempting to fix things yourself, it's important to consider the risks involved. Without the proper training or tools, you run the risk of causing more damage to your property or even injuring yourself. Don't put yourself at risk. Let the professionals handle it for you!
Don't let time transform this space into a place that is no longer safe. Opting for a local handyman service is the most effective approach to address the repairs needed. For all your home maintenance needs, Kaminskiy's expert handymen have the expertise to help. While it may be tempting to save some money by attempting to fix things yourself, it's important to consider the risks involved. Without the proper training or tools, you run the risk of causing more damage to your property or even injuring yourself. Don't put yourself at risk.
Let the professionals handle it for you!
---
Local Ann Arbor Handyman Services
Remodeling
Painting
Plumbing
Electrical
Flooring
Gutter cleaning
Installing wall fixtures
Installing ceiling fixtures
Regular monthly maintenance
Smart home updates
Custom closet installation
Cabinet installation & repair
Modifications for aging in place
Deck installation
Deck repair
Kitchen fixture installation & repair
Crown molding & baseboard installation
Stairs, banisters, & railings
---
---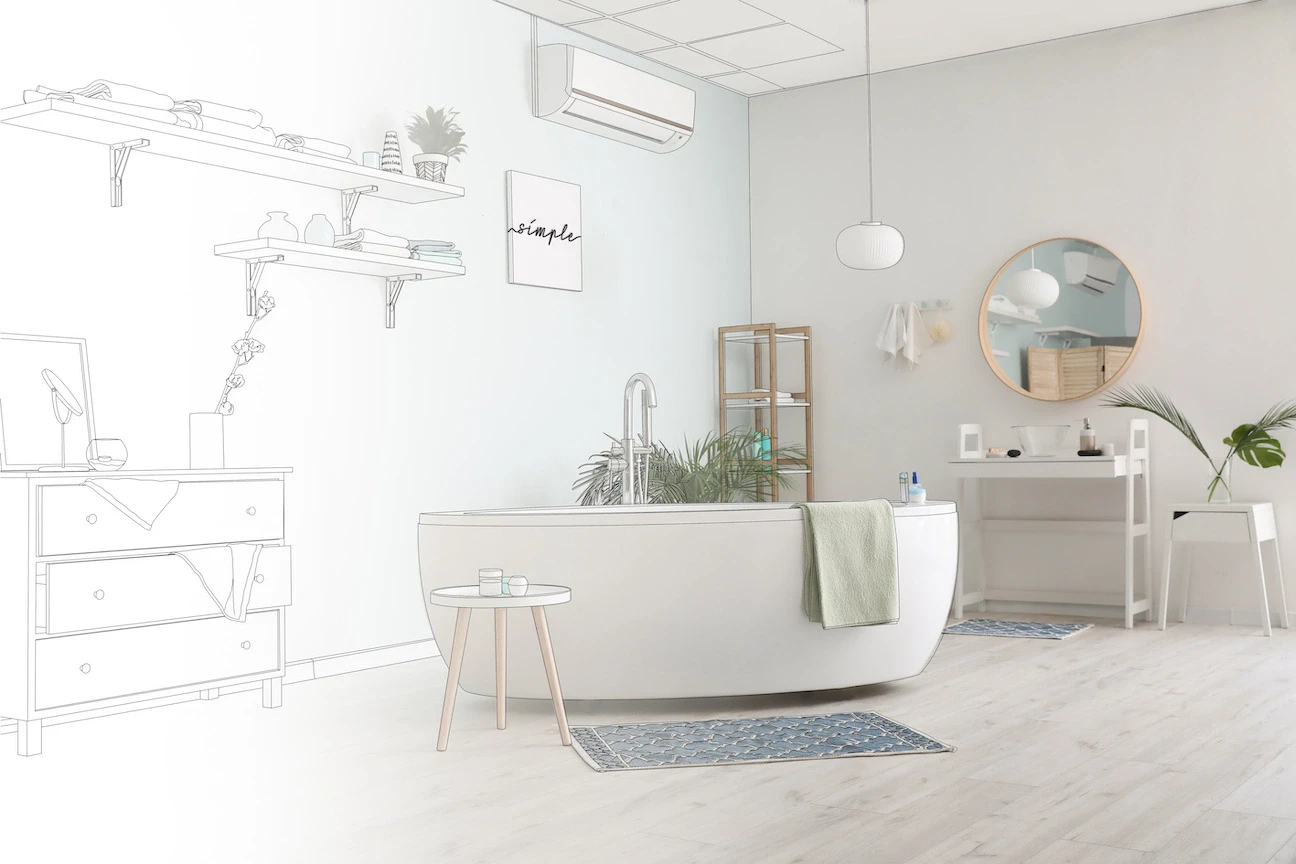 These spaces are consistently among the busiest rooms in any household. Your family and any guests utilize the bathroom extensively.
Your bathroom is susceptible to a range of problems, including clogs, poor ventilation, and poor lighting. It is vital to act promptly and get these issues fixed as soon as you become aware of them.
The presence of clogs in your bathroom's plumbing can cause unpleasant smells to permeate the air due to water backup. It also risks you completely flooding your entire bathroom. Broken lights in this room make it hard to achieve proper illumination, making your morning routine a lot harder.
Outdated bathrooms may still be functional, but that doesn't mean they aren't in desperate need of refurbishment.
Old and outdated fixtures in your bathroom can make guests feel uncomfortable, something no-one wants or intends on happening. It could also affect how you personally view your home. Renovating the design can offer you a revitalized perspective and enhance the comfort of your guests when they visit.
Whether your bathroom needs repair or remodeling, you shouldn't try and get this project done alone. Due to the presence of intricate electrical and plumbing systems, the bathroom requires specialized knowledge for proper maintenance. If you don't possess a thorough understanding of these systems, accidents are likely to occur, resulting in increased costs for you.
Enlisting the services of a professional handyman specializing in bathroom repair and remodeling guarantees that your repair projects are executed seamlessly. Kaminskiy can help you with any bathroom improvement project you need.
---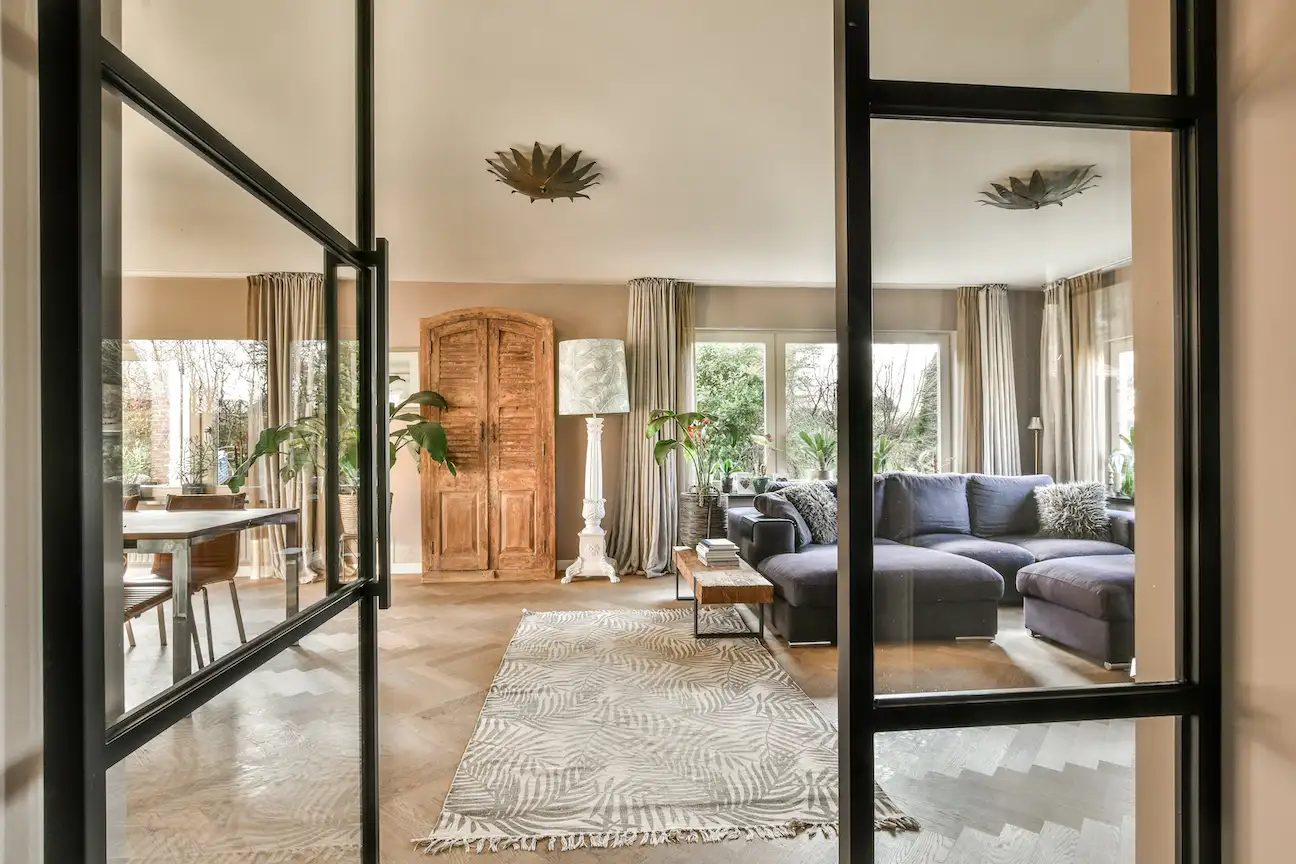 In your house, the doors and windows play many critical roles. Their utmost importance lies in providing a secure and safe environment for your family. The compromised functionality of doors and windows puts your family's safety at risk.
The presence of doors and windows is essential for ensuring proper insulation. When sealing is compromised or joints are loose, outside air penetrates into your interior. Consequently, your expenses for air conditioning or heating will rise since the outside air will either warm or cool your home.
You could also find it necessary to replace your doors purely for aesthetic reasons. Having old and decrepit entrances can detract from the overall appeal and impression of the space.
Kaminskiy's door and window handymen have you covered, no matter your needs. From resealing your entrances to replacing a broken window, we can get the job done. Call us today!
---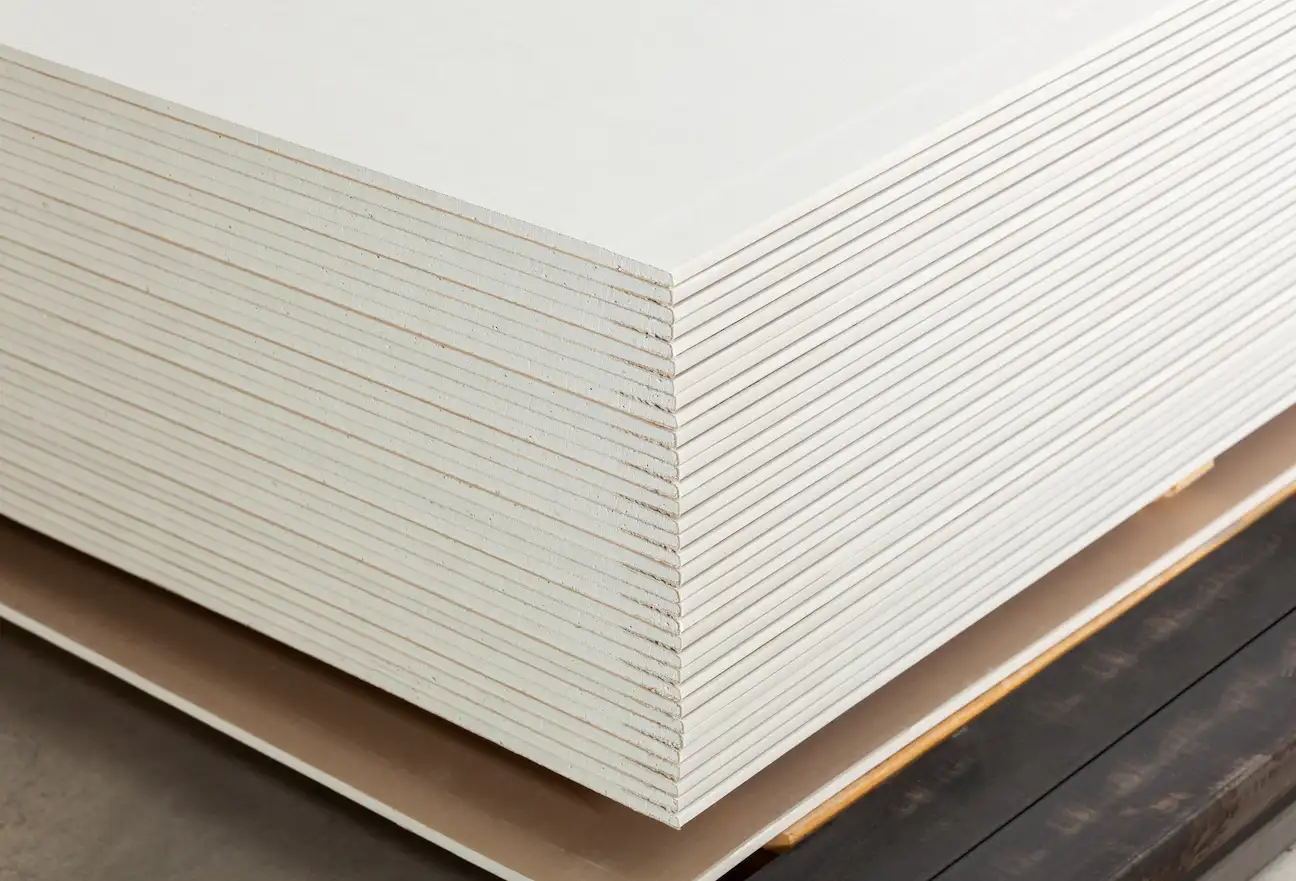 By ensuring your walls are clean and smooth, the attention can be directed toward the captivating furniture and artwork that enhance your home's aesthetics. However, if your drywall is stained, cracked, or dented, your eyes will inevitably be drawn to the damage.
The detrimental effects of drywall and stucco damage extend beyond the loss of enjoyment, as it also heightens the potential for more serious issues to arise. When stucco cracks, it exposes your vulnerable drywall, and dents in the drywall allow termites, mold, and dry rot to wreak havoc on the wall's internal parts. The exposed internal wooden supports are highly vulnerable to termite infestations.
Getting the right drywall handyman is also essential, as lower quality services often fail to correctly texture match, leaving a clear mark where the drywall was damaged. As a result, the attention is further drawn to the damage, intensifying the unwelcoming feel.
When you choose us, you can expect prompt, hassle-free, and expert drywall and stucco services. Whether you need texture-matching assistance, new walls installed, or dents filled in, look no further!
---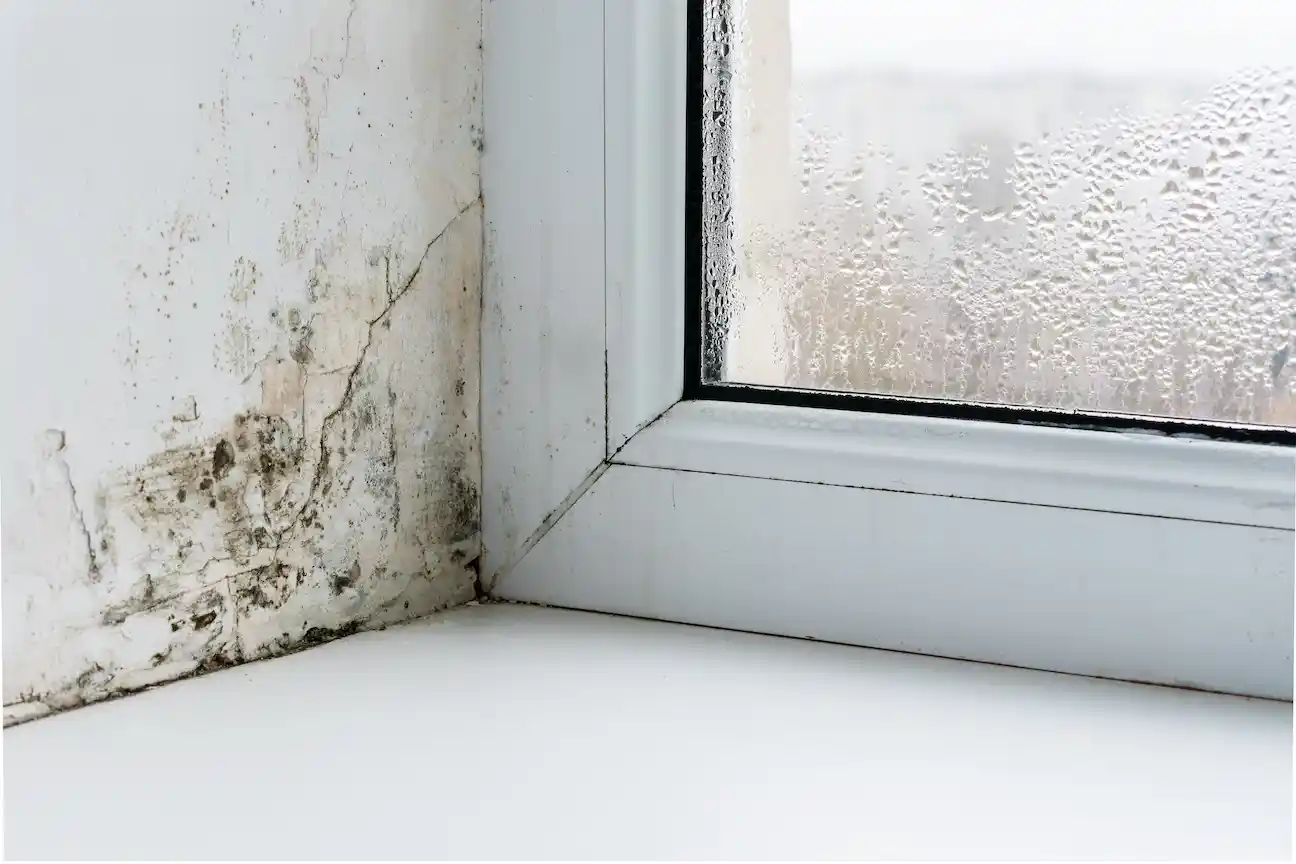 Although not the sole culprits for drywall damage, water and mold leave unsightly marks on your walls. After removing the mold or moisture, it is essential to address the damage that remains rather than leaving it unattended.
After resolving the source of water damage, you may find your walls in poor condition due to the extent of staining and residual marks. Any remaining water can result in the development of mold.
This would require a substantial expense to ensure the safety and health of your family. Getting the affected walls replaced guarantees that it retains its beauty and functionality while keeping your family safe.
Discovering a patch of mold in your home is frightening. While mold is a normal part of every environment, it becomes problematic when it grows to a visible size and begins to emit spores.
The spores mold produces aren't meant to be breathed in, so when it grows out of control, it will harm you and your family. Leaving mold infestations unaddressed will result in the problem worsening over time, meaning fast removal is necessary. While Care and Repair doesn't provide mold remediation services, we can fix the surfaces damaged by this infestation.
---
It's important to note that mold is not the only kind of infestation that can trouble your house. Both dry rot and termites pose significant risks, as they can devastate the wooden parts of your home. These infestations can cause severe harm to the wooden supports and flooring, compromising both the aesthetic appeal and structural soundness. After successfully removing the infestations, it is crucial to replace any affected wood.
Dry rot is a fungal infestation that actively eats away at wooden surfaces. Although they do not consume the entirety of the wood, what remains is brittle and easily breakable. As a result, any wood that supports the structure of your home would be compromised and weak.
Termites have a notorious reputation for devouring wood surfaces. Although eradicating the infestation will prevent further spread, it will not restore the weakened state of the brittle wood. Not only that, but most exterminators aren't able to replace the fragile wooden surfaces for you, leaving your house more vulnerable to structural damage.
Hiring a professional dry rot and termite service is the most effective way to guarantee your home's structural integrity. Give us call to get started with your Dry Rot and Termite repair today!
---
Fence And Gate Repair Handyman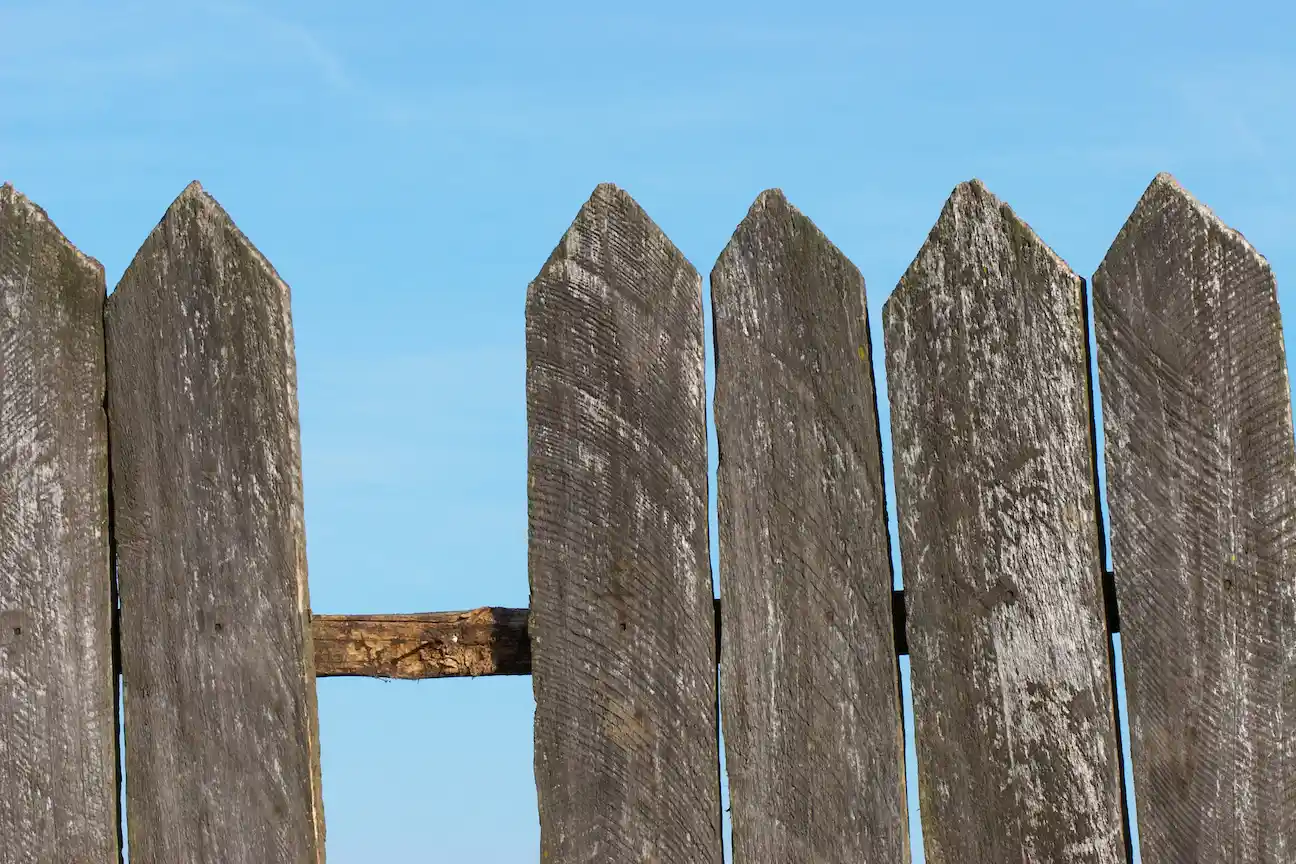 A gorgeous, fully-functioning fence does more than complement your landscaping. Fences play multiple roles, including marking your property lines, deterring unauthorized access to your land, and reducing the impact of noise from nearby traffic. Properly maintained fences also significantly enhance your home's value.
Multiple factors can lead to the wear and tear of fences and gates. From adverse weather conditions to accidents and general wear and tear, it is advisable to address these projects promptly. With the passage of time, the severity of the damage will only grow.
No matter what specific fence and gate requirements you have, Kaminskiy is fully equipped to assist you. Our team of experts can also install new fencing for you. Let our handymen help you!
---
Monthly Maintenance Plans
Handling a lengthy to-do list can be demanding, particularly when unforeseen issues surface during the process of resolving other breaks. Owning older properties can also require routine maintenance. No matter your needs, Kaminskiy's monthly maintenance plan is for you!
By enrolling in our monthly maintenance plans, one of our expert handymen regularly visits your house to handle various general maintenance tasks. Our process involves conducting a thorough inspection of your property to detect any damage, promptly addressing issues we find, and providing you with a comprehensive report once we've finished. This plan offers additional benefits that a single job would not typically have. Contact us today to see whether this plan is right for you!
---
RAVE REVIEWS FROM
OUR CLIENTS
"As a newer business woman in home/business staging & services, I have selected Kaminskiy Care and Repair, as my exclusive general handyman & contractor services company for my clientele. Personally, they have earned my highest recommendation for overall outstanding customer service and completion in getting my projects done. Reliability & Reputation is their key for success."
LINDA/A PERSONAL TOUCH
"We would like to sincerely thank you for all the wonderful work you've done at our house. Your service truly stands out in both the quality and the timeliness of your work. You were able to work on so many different projects around our house, including cement, electrical, drywall, painting, etc. Your technicians were always on time and completed the work in estimated time and within the estimated cost. We have recommended your company to many friends and neighbors and everyone was pleased with the referral. We would recommend you to anybody who needs handyman services and please use us as your personal reference any time."
ROBERT
"As with many home owners, I had a number of repairs that needed to be done around the house that I had just put off. I also wanted to get laminate flooring throughout my home. Numerous calls to Handy Man services indicated that they could do one or two of my "to do's", but certainly not all of them. That was before I found Kaminskiy Care and Repair. Care and Repair did electrical work, thermostat installation, bath tub caulking and repair and installed laminate flooring throughout my home. They were reliable, professional and excellent craftsman. They will be coming back for my next list of projects."
PHILIPPA
Home Repair Guarantee
Trust plays a pivotal role when choosing a reputable handyman service. Your property is a massive investment, and you shouldn't let just anyone work on it. If you select an unsuitable handyman service, your home may be left in a worse state than it was before. Moreover, the repairs conducted are unlikely to have long-lasting durability.
We deeply appreciate the significance of trust and recognize the importance of our role in providing reliable services. Kaminskiy's guarantee is a reflection of our steadfast commitment to trust and customer satisfaction. Our guarantee is this: repairs we make that break within the first year of us coming will be fixed at no extra cost to you! We appreciate that it would be unfair for you to pay for a mistake that we have made, so let us correct it. With our monthly maintenance plans, we extend the guarantee period from one year to two. For a trustworthy service, call Kaminskiy today!
Undertaking home improvements without the required training can intensify stress, frustration and pose potential risks to both you and your property. Although certain projects may seem simple in theory, they can unexpectedly consume several days to accomplish. An expert handyman service possesses the necessary knowledge and tools to accurately diagnose and effectively resolve issues. So, why risk attempting a do-it-yourself approach?
We have been helping homeowners just like you since 2005. Our handyman can handle any job, from drywall installation to extensive electrical repair. One call is all it takes to create a fully functioning home again.
---
Your Residential Handyman In Ann Arbor MI
---