When it's time for Jersey City homeowners to refresh their living space, they usually kick things off in the kitchen. As the main focus of in many homes, it's natural that most people start by remodeling this room. After all, they provide the backdrop to family gatherings and dinner parties. All kitchens will eventually lose their spotless look, though.
Like many other high-traffic areas in your home, this space often benefits from some extra maintenance to keep everything in proper working order. It is meant to be a warm and inviting space, all while remaining fully functional. Factors like plumbing difficulties, cabinets that are falling apart, or outmoded fixtures can affect how well you can use this area, making it feel out of date and stale.
We understand the significance of a well-functioning kitchen at Kaminskiy Care and Repair. With our years of experience in home improvement and maintenance, we can help you achieve the space you have always wanted. Whether it's cabinet replacement or a comprehensive kitchen renovation, rely on our skilled team to take care of your most demanding tasks.
---
Kitchen Island Installation Handyman Services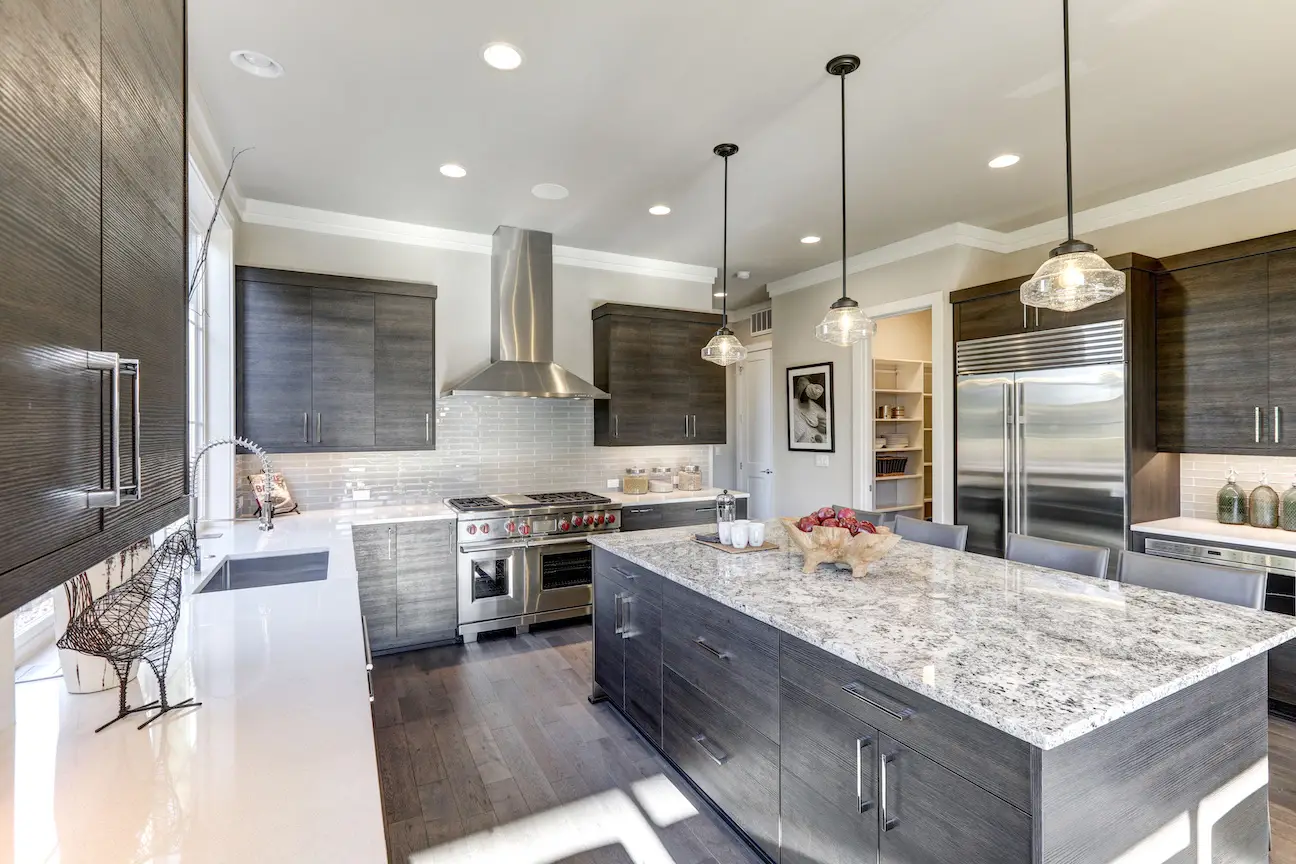 Islands can significantly enhance your kitchen. They contribute valuable countertop and storage space, enhancing functionality and convenience, and serve as a central feature. Furthermore, they offer additional workspace for food preparation during events, ensuring the kitchen doesn't get too crowded. Some units can even add additional seating or serve as a natural hangout spot for friends and family.
Islands can be diverse in terms of size, shape, and what they are designed for. With options like built-in seating or the capacity to house appliances such as an extra dishwasher, islands can make a significant contribution to improving the functionality and efficiency of your kitchen. Your island can be adapted to meet your needs and harmonize with the size or shape of the room. After you acquire that perfect piece, it's essential to contact the experts for proper installation!
Our team is well-versed in handling all types of islands, from prefabricated designs to custom pieces crafted to your specific needs. With years of experience, we are skilled at installing all elements of an island, including countertops. Let us handle the details and difficulties of your home improvement project! 
---
Local Countertop Installation In Jersey City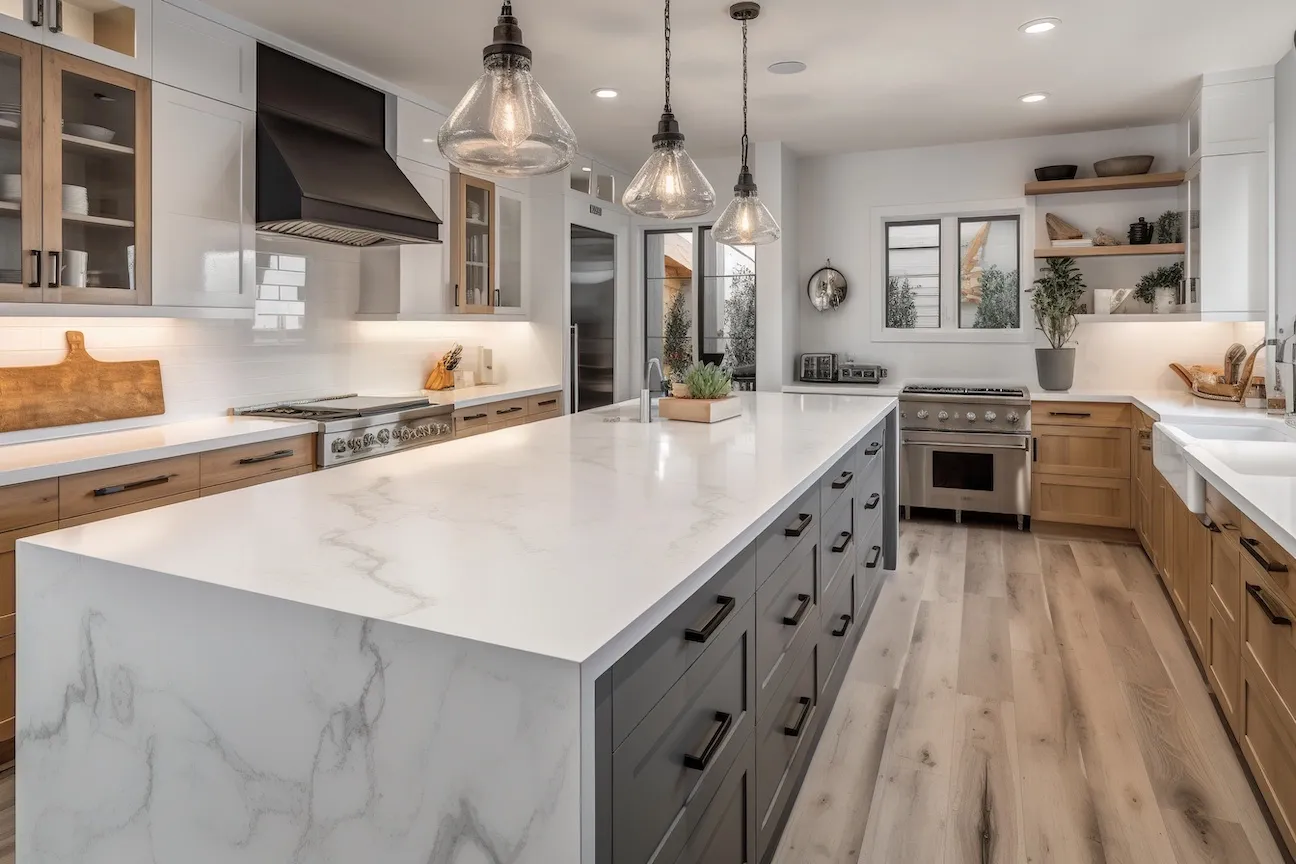 When it comes to the kitchen, the counter is where everything happens. From meal prep to whipping up your next delicious dessert, countertops handle a lot. This makes them vital to creating your dream kitchen, especially when you cook often. The presence of cracked or damaged surfaces can disrupt your meal preparation, especially when trying to chop on uneven surfaces. Material that is damaged can act as a trap for food particles and bacteria, posing health risks. To make matters worse, damaged countertops can lead to harm to the cabinets beneath them. As soon as you detect a crack on any surface, reach out to professionals for a replacement.
Counters account for most of the functional space in the kitchen. It can be easy to overlook these vital components, but having something durable and stylish can go a long way to making your kitchen feel brand new. It's remarkable how much of a difference it can actually make.
Because there are many different materials available, it's now easier than ever to find one that fits your budget and meets your needs. You want something that will stand up to your messiest experiments and make it a breeze to clean, too. Whether it's wood, marble, quartz, or another material, our experts can install your new counters efficiently, allowing you to get back to enjoying your space.
---
Kitchen Faucet Installation Services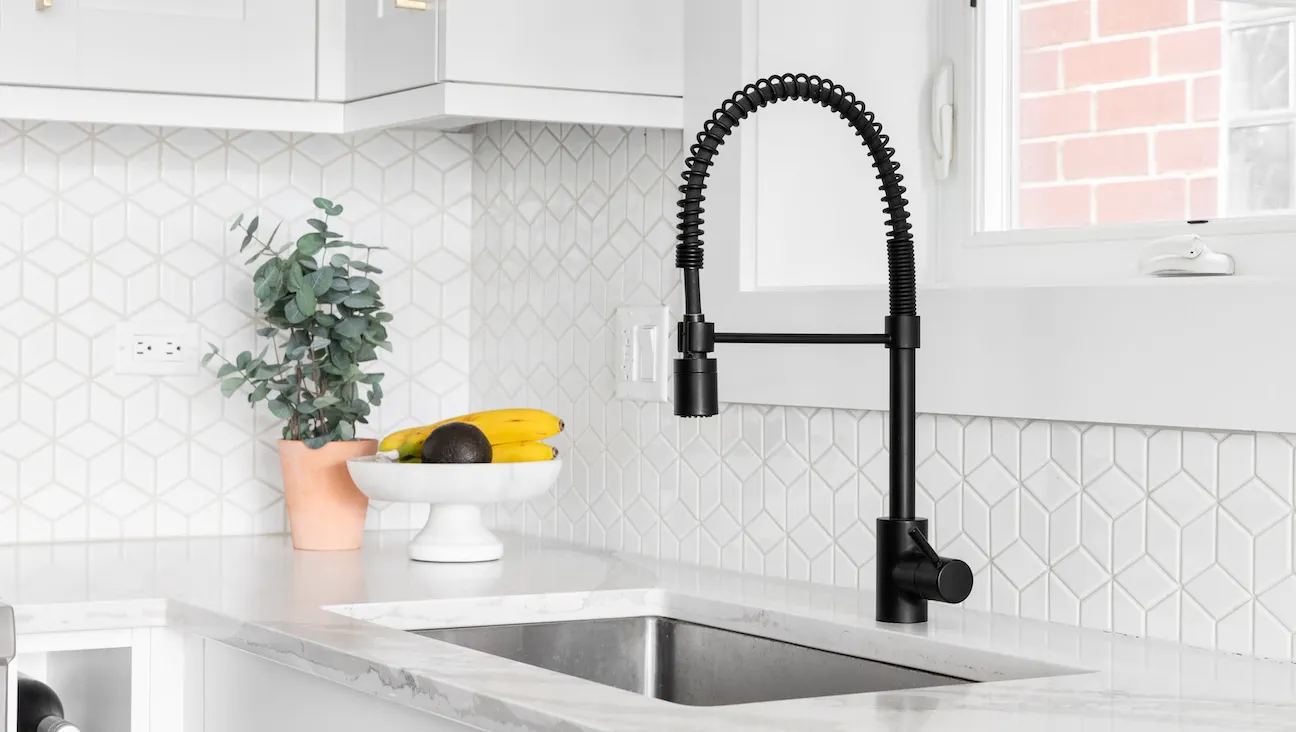 Your kitchen's plumbing system is as vital as the one in your bathroom. Most fridges also come with water dispensers, and the dishwasher needs to be tied into the existing pipes so it can run properly. Above all else, you need access to running water for your sinks, which is essential for washing dishes, your hands, or the groceries you've just obtained.
When you notice leaks in your faucets or pipes, encounter poor water pressure, or find rust and mineral buildup, it's essential to call in professionals to bring these fixtures back to proper working order. Without a properly functioning faucet, your home can become quite messy, especially when you have a sink full of dirty dishes.
You can depend on our handyman team to get the job done. Whether it's a complete faucet replacement or dealing with a few leaks, our team is experienced in getting things done efficiently, so you can return to enjoying your home. Our assistance also extends to replacing your old or malfunctioning garbage disposal.
Replacing your faucet isn't limited to situations where it's broken. Sometimes, breathing new life into your kitchen's design can be achieved with a simple fixture update. Revamp your design to align with your present tastes or explore new design trends. You'll be amazed at the positive difference it can create! 
---
Local Jersey City Handyman Cabinet Services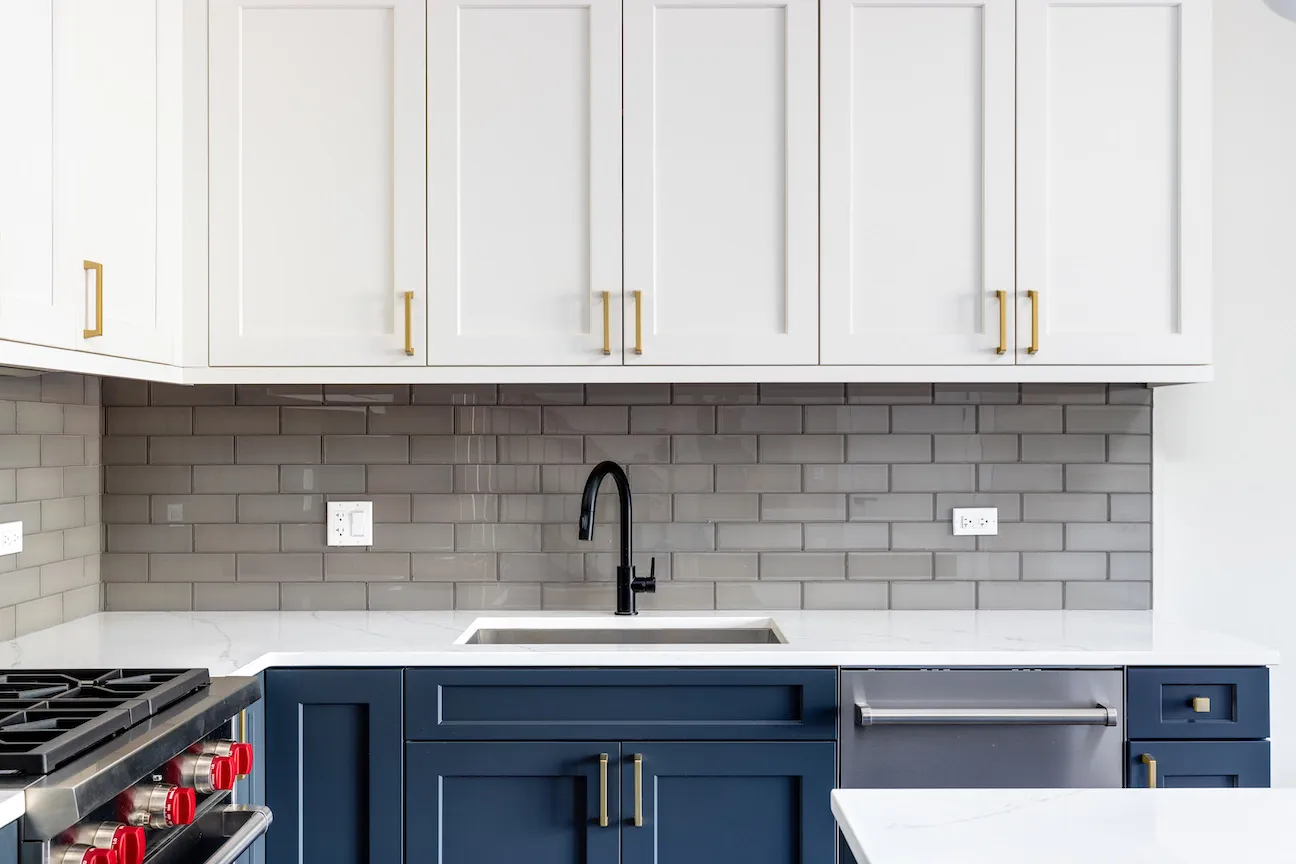 Cabinets are a necessary part of any kitchen that aims to be functional. They are a smart storage option for items that you want to keep off your countertop. Given the abundance of tools, toys, and technologies at the disposal of home cooks, it's important to have a designated place to keep everything neatly stored.
Another benefit of cabinets is that they provide added protection for your tools. This means that these elements are often the first to show signs of wear and tear. Water and mold can have a detrimental impact on your cabinets, potentially causing door warping or cracking. Furthermore, it can lead to shelves being uneven and drawers that won't shut properly. At the first sign of damage, contact the experts to get these cupboards replaced. Though your units may not show damage, replacing them can help you revamp your kitchen's overall look. Today, you have the option to choose cabinets in different styles, colors, and finishes. Thanks to the extensive variety of choices, you can personalize them to suit your preferred style. You also have the option
No matter your reasons for switching out your kitchen cabinetry, Kaminskiy Care and Repair can help. Trust our experienced team to handle the removal and installation of different styles and types with ease. 
---
Sink Installation and Repair Handyman
Though useful, sinks are another part of the kitchen we often take for granted. While not in plain sight, they can still have an influence on the aesthetics and functionality of your kitchen. Though changing cabinets and faucets can refresh your kitchen's look, the result won't be complete without a fully functional sink. Sink surfaces marred by cracks or stains can diminish the overall beauty of the space.
You could also find a larger sink more convenient for your lifestyle. No matter your selection of material or type, our handymen are skilled at removing your old unit and replacing it with something new! Installing a new sink provides a great chance to check for any potential problems, such as issues with plumbing or the existing faucet setup. With the proper tools and years of experience, our professionals can take care of this challenging project on your behalf.
---
Backsplash And Tile Installation For Jersey City Residents
While working on refreshing the style and atmosphere of your kitchen, don't neglect the backsplash above your countertops. Their role is to defend your walls against any spills, grease stains, or cooking incidents that might harm them. These additions offer functionality and provide you with another way to display your design choices.
Tiles or marble backsplashes cannot protect your walls properly if they are damaged or cracked. Additionally, they become an eyesore and can give your kitchen a worn-out appearance. Changing these features provides you with the opportunity to add color or another design element, improving the entire area. Fun accents like this turn a good look into a great one.
The sheer number of options in the market can make it hard to pick one. The last thing you want to do is spend more time installing them, especially after long hours or even days spent agonizing over style choices. The process of installing backsplashes can be challenging due to the gravitational aspect and the need for consistent spacing. Instead of DIY, place your trust in our handyman team to complete all the work for you.
---
Kitchen Flooring Installation Handyman
Upgrading your flooring is an integral part of any kitchen remodeling project. Given all the work you've done to make the space more welcoming, the last thing you'd want is for badly installed floor tiles or wood to detract from the overall look. Replace those elements with something completely new to invigorate your space. It can create a significant change, especially when partnered with our other remodeling solutions.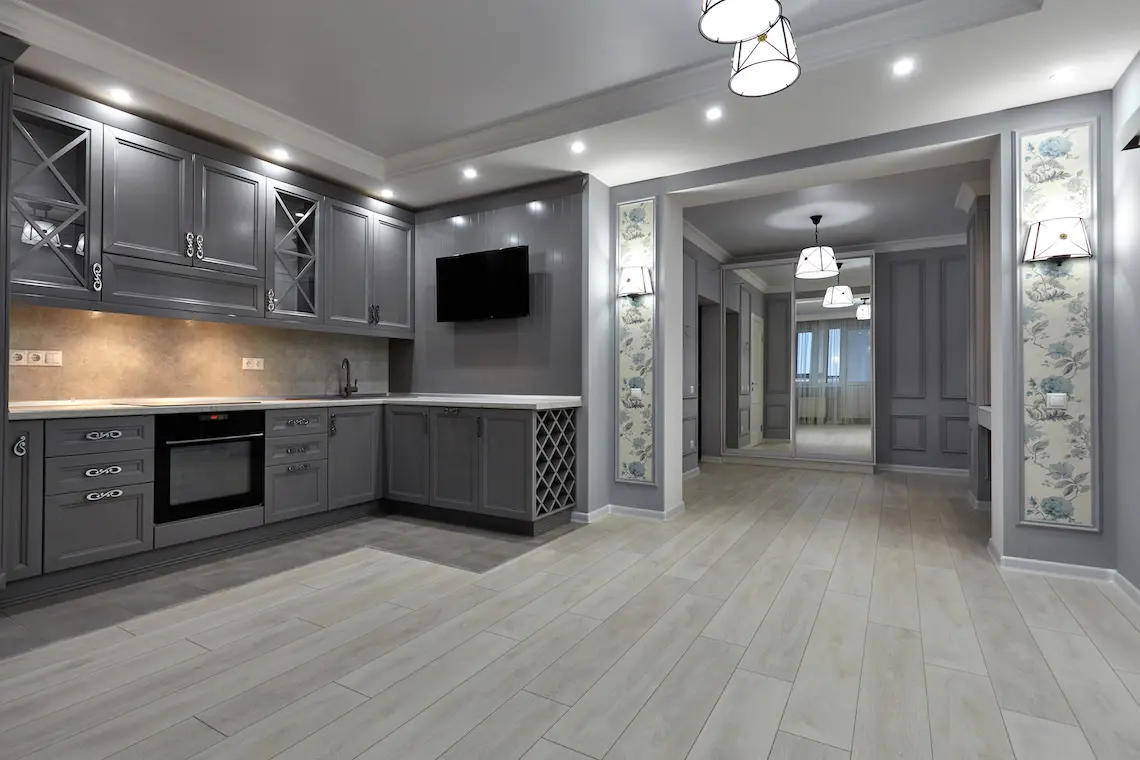 After selecting your desired flooring, don't hesitate to get in touch with Care and Repair's professionals for expert installation. Our skilled team is fully equipped to complete the installation of your new floors the first time, leaving you with more time for cooking and hosting dinner guests. Your comfort can be dramatically improved by choosing the right concrete, wood, laminates, and tile.
No matter what you decide, have confidence in our experts to get the job done! We can handle any home improvement project, no matter how big the scope.
---
Local Kitchen Remodeling Handyman In Jersey City
Your kitchen is the heart of your house. When fixtures in your space start to show signs of being outdated, worn, or broken, it's a clear signal that a complete renovation is long overdue. This can be a lot to handle, even for Jersey City homeowners who have been down this road before. Once you've made your fixture selections, the last thing you'd like to deal with is figuring out how to install them by yourself.
Care and Repair's Jersey City handyman team is here to offer their help. Armed with the essential tools, skills, and expertise, they can complete even your most difficult renovation project. Since 2005, Kaminskiy Care and Repair has been committed to providing New Jersey homeowners with top-quality kitchen remodeling and maintenance solutions. Our team is experienced and can handle projects of any scope. Trust us to bring your dream kitchen to life.