Old, claustrophobic bathrooms can be more problematic than they seem. This can become a stress factor, making it hard to commence your morning routine or find peace after a tiring day. At Kaminskiy Care and Repair, we believe your bathroom should provide the most comfortable atmosphere, while still reflecting your unique style and meeting functional requirements. With our extensive renovation process, we remove outdated materials and fixtures, creating your own personal bathroom sanctuary in your Jersey City home.
---
Upgrade Bathroom Vanity and Cabinets With Bathroom Remodel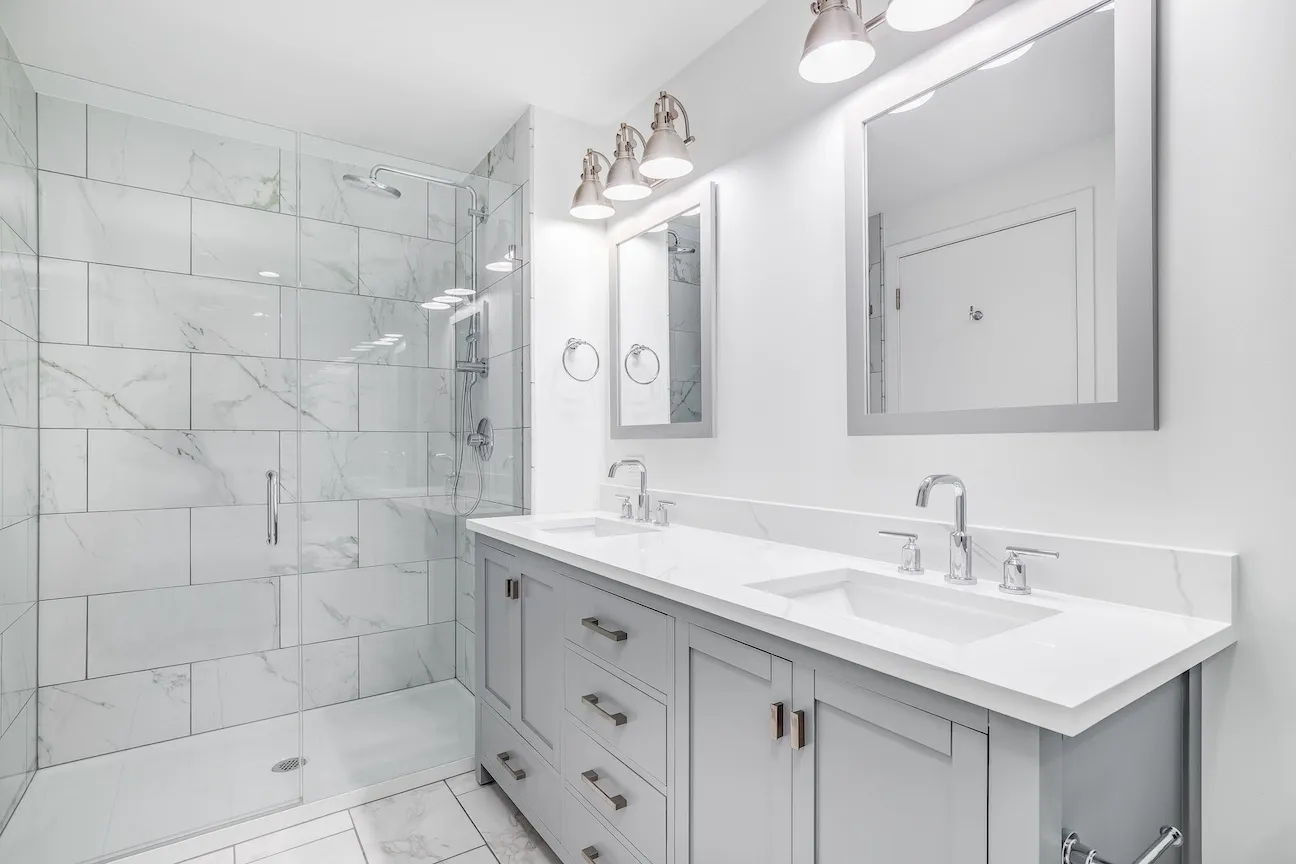 When it comes to designing your dream bathroom, the right vanity choice can be a game-changer. The selection is wide open, whether you're interested in free-standing, wall-mounted, or floating vanities. Choosing mirrors that match with your vanity choice can elevate the entire appearance of your space. Whether your goal is to create a streamlined, modern ambiance or a timeless, traditional feel, we're equipped to make your vision come to life.
To create a more cohesive design, cabinets that either match or are color-coordinated are a fantastic option. Cabinets serve a dual purpose, offering storage and a canvas to express your style. Choose the right cabinets, and you can enjoy a clutter-free bathroom that remains visually appealing.
Our team is dedicated to employing the finest tools and craftsmanship to make certain your cabinets and vanity stand up against everyday use. Count on our dedication to quality to ensure your remodeling project remains enduring and timeless. Whether your preference is for low-maintenance choices or a more upscale look on a budget, we're here to guide you in choosing the ideal vanity and cabinets and ensuring their professional installation. No matter your needs, Kaminskiy Care and Repair can help!
---
Shower Base And Bathtub Renovations
Don't underestimate the importance of the shower pan, as it's a key feature in your bathroom. They are responsible for keeping water contained within the shower area, preventing potential damage to the rest of your bathroom. These also form the foundation, or base, with a slight tilt so any water is directed toward the drain.
Many of these pans are highly versatile, allowing you to tile over them or apply waterproof flooring to achieve a personalized style. As you work on improving the aesthetics of your space, they are a fundamental part of the design. We have the expertise to install the necessary components and turn your dream shower into a reality.
For those who enjoy a leisurely bath to de-stress after a hard day's work, improving your bathtub is the best way to breathe new life into the space. The sight of cracks or chips on the surface diminishes a relaxing bath and, in some scenarios, causes safety issues. Discard the old one and welcome in something fresh and modern to enhance the design of the space. If you're in the market for a new bathtub installation, look no further than the skilled handymen at Kaminskiy Care and Repair!
---
Tub-To-Shower Conversion Handyman In Jersey City
Bathtubs can be a great feature, but not everyone wants one or has time to wait for the tub to fill for a long soak. With time, children can outgrow their shower-tub combinations and yearn for a style that resonates with them now. As couples grow older, they may wish for a unit that is more tailored to their evolving needs. Not to mention that bathtubs can take up a lot of space. In smaller spaces, every inch counts! Converting your bathtub into a gorgeous shower is the best way to make a gorgeous design that uses every inch of the space.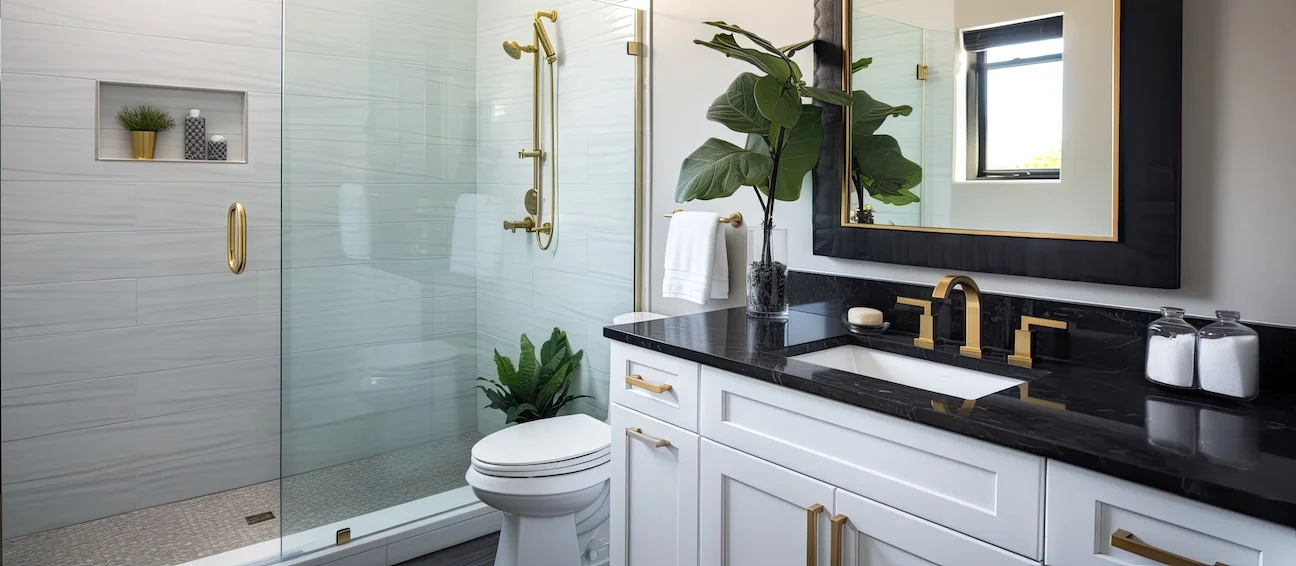 Trying to handle this project by yourself will only eat into your precious time. If the space has no pre-existing showerhead, this project calls for the demanding task of installing new plumbing. This entails turning off the water sources, then carefully opening up the drywall to reach the existing plumbing and restoring the drywall and tile. Bathroom remodeling experts are better suited to handle this intricate process.
With the right tools at their disposal, a team of experts can easily dismantle the existing unit and get the space ready for the new shower. You can leave every part of this project in the capable hands of Care and Repair, from the disposal of your old tub to the installation of the new base and the finishing touches. We have the expertise to create a renovated bathroom that suits your needs.
---
Upgrade Your Bathroom Wall Tiles, Floor Tiles, and Panels
No matter if it's on your floors or shower walls, a masterfully executed tile installation creates a stunning and durable surface that's easy to keep clean. Laying these tiles is no small feat and calls for diligent preparation to ensure success. It's all too common to wind up with an unattractive final design, especially when you lack the necessary tools and skills to complete the project.
This holds particularly true if you have a wall surround within your shower or surrounding your vanity. With these tiles, your bathroom walls stay protected from water damage, ensuring its pristine appearance even with heavy usage. You have a plethora of tile materials to select from, spanning natural stone to ceramic and glass options. After you've determined your materials, the next important step is to engage a local tile installation expert. The decision to hire a professional means you can witness your design brought to life.
Trust the professionals to install whatever tile you choose. Count on Kaminskiy Care and Repair to expertly place and seal tiles using our knowledge and specialized tools, ensuring they last for decades to come. Whether you prefer contemporary stone tiles or classic ceramic patterns, we're ready to complete the task.
---
Quality Bathroom Countertop Installation for Your Space
To achieve a stylish yet functional bathroom, think about your choices for countertop materials. This feature should be well-sealed and built to last, preventing water from entering the walls and protecting any cabinets or toiletries stored underneath the vanity. If you're contemplating a makeover for your current countertops or a transition to a new style, put your trust in experienced professionals to execute the project.
If you've noticed chipped tiles, stains, or discoloration in your bathroom, it's time for a style upgrade. As soon as you spot these issues, reach out to the experts to replace that unattractive old countertop with something that better suits your taste. When it comes to challenging home improvement tasks like countertop removal and installation, you can rely on our capable team. Our services make it easy to achieve a high-end aesthetic without a high-end price tag.
---
Expert Faucet and Fixture Installation and Repair Services In Jersey City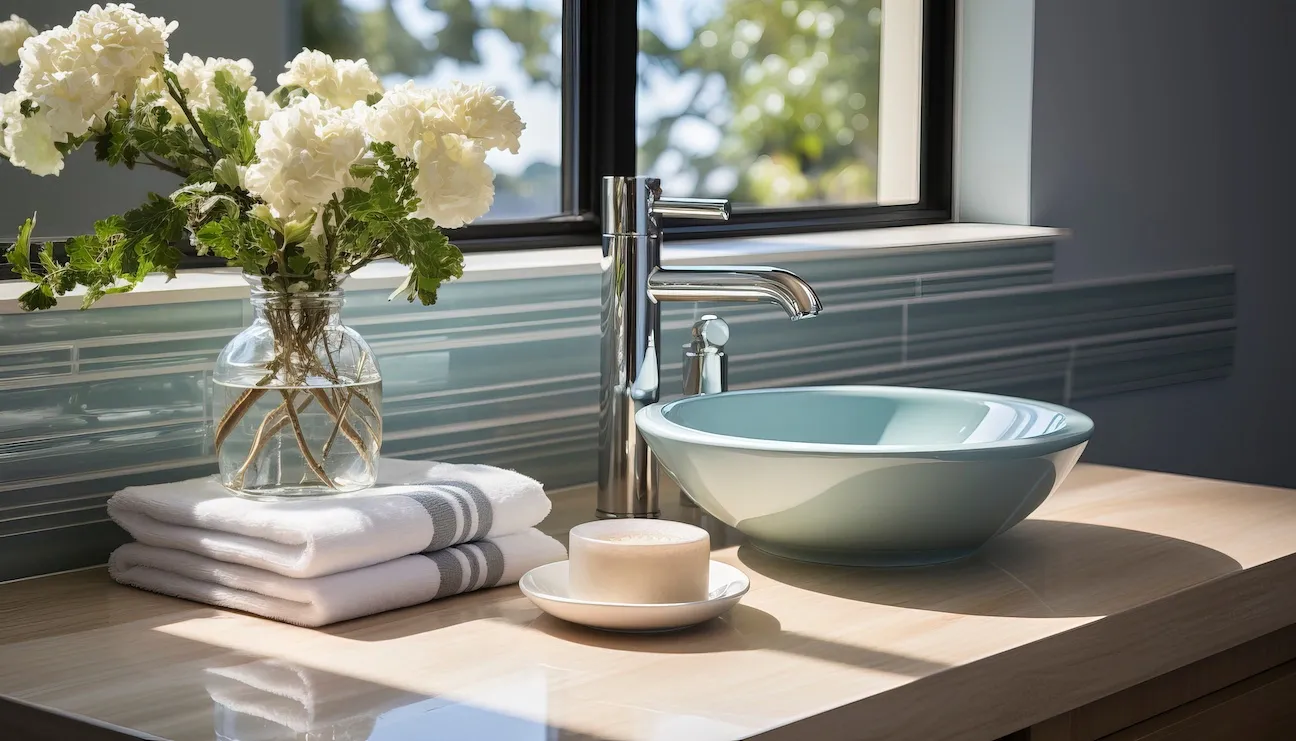 Your faucet plays a pivotal role in your routines, from washing your hands to brushing your teeth. There are times when problems can cause your faucet to malfunction, however. Gallons of water can be wasted due to leaks, and persistent clogs have the potential to completely disrupt your daily routine. Outdated fixtures can drive up your monthly expenses and become a blemish in your home, too.
Updating the sinks, fans, and mirrors will give your bathroom a new, incredible look that will make you fall in love with the space again. However, installing these fixtures is a complicated and risky process that could lead to significant messes that cost a lot to clean up. Your best bet for gorgeous, correctly installed fixtures that stand the test of time is to hire a professional handyman service.
---
Upgrade Your Bathroom Lighting Fixtures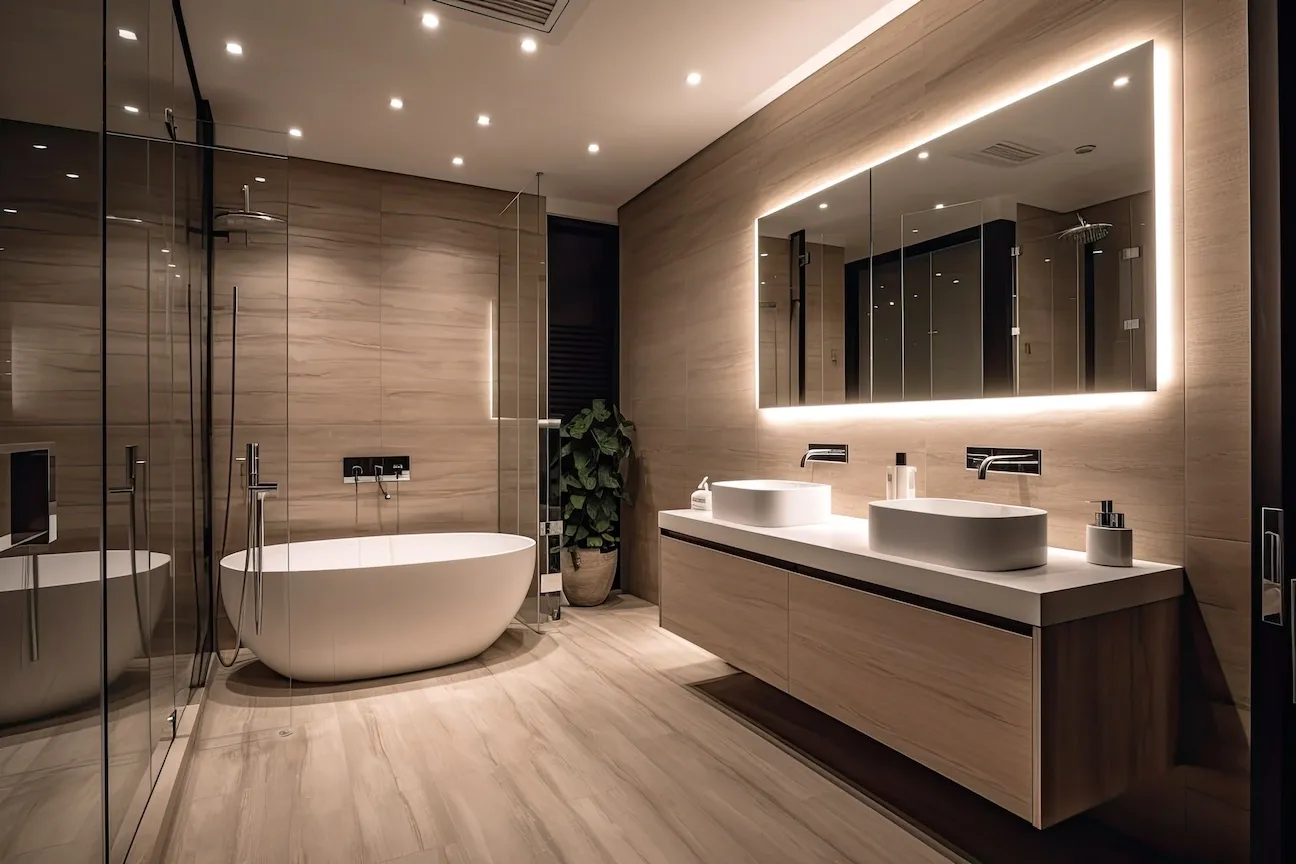 Lighting solutions play a fundamental role in ensuring comfort. Insufficient lighting can have an immediate impact, making people feel unsafe and uneasy, which reinforces the importance of comfort in every bathroom. It can also draw attention to the negative aspects of your bathroom.
Many problems can arise with your lighting. Dim or flickering lights could be due to damaged wiring. If it's exceptionally old, your monthly bill might be substantially more expensive than it should be. Your fixtures' design being outdated could result in discomfort and unhappiness. Whatever your needs, installing them on your own is a complicated and risky process not worth trying.
Because these fixtures require electricity, delving into them without an extensive knowledge of electrical systems and plumbing is a disaster waiting to happen. Don't compromise on safety; bring in a bathroom remodeling handyman to handle the task. That way, you can have the dream space you've always wished for without having to worry about risks.
---
Professional Toilet Installation Services for Your Home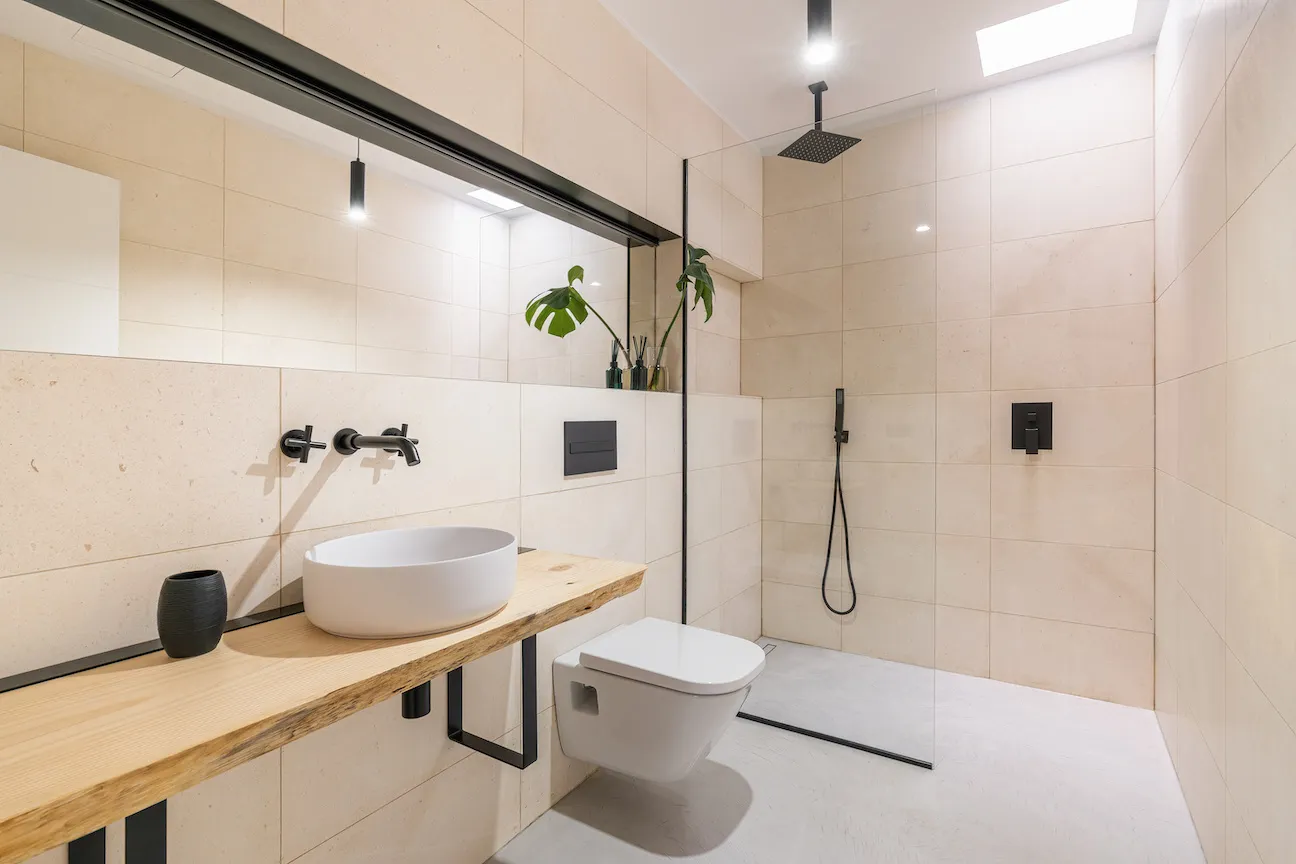 While the toilet is hardly the centerpiece of your bathroom, ensuring the one you have is fully functional and efficient is incredibly important. Frequent toilet issues like clogs, leaks, or malfunctions can throw a wrench into your daily routine. Upgrading the toilets in your home is a step towards maintaining a fully functional space.
The task of replacing your toilet isn't without its risks, considering that many toilets are constructed from delicate porcelain susceptible to breakage or cracking. You also have to work with the plumbing that runs out of the toilet. This can lead to nasty, lingering odors in your bathroom. Removing the old toilet is also a difficult process that requires a lot of manpower and skill. Doing this job by yourself raises the risk of creating more mess.
When you require toilet repair or replacement, trust the capable handymen at Kaminskiy Care and Repair to get the job done. Whether it's a single part or the entire unit that needs replacement, our team has got you covered.
---
Start Your Bathroom Makeover with Your Local Jersey City Remodeling Team Today!
The process of building the bathroom oasis you want might seem challenging and require a lot of time, but it doesn't have to be a hassle. To make sure this project goes smoothly, it's a good idea to hire your local Jersey City remodeling company. Taking care of it by yourself will end up being more expensive over time. For installation, repair, or home improvement projects, Care and Repair is your trusted choice!