Water damage can be one of the most difficult things Jersey City homeowners ever face. It truly is of the greatest challenges because of how fast and easily it spreads and become a major source of annoyance. Excessive moisture can pave the way for mold and bacteria growth, which can undermine the structural stability of your Jersey City home and pose serious health hazards to you and your family. It's important to dry out your walls as soon as possible.
Kaminskiy Care and Repair specializes in offering water damage restoration and mold damage services for your local Jersey City home. Rest easy knowing that our team has the knowledge and expertise to promptly and proficiently repair any damage we detect in your home. We can tackle any project, from ceilings to walls and even inside cabinetry or under sinks. Don't hesitate to call us today and schedule an appointment with a member of our reliable Jersey City handyman team!
---
Jersey City Water Damage Repair and Restoration Handyman Services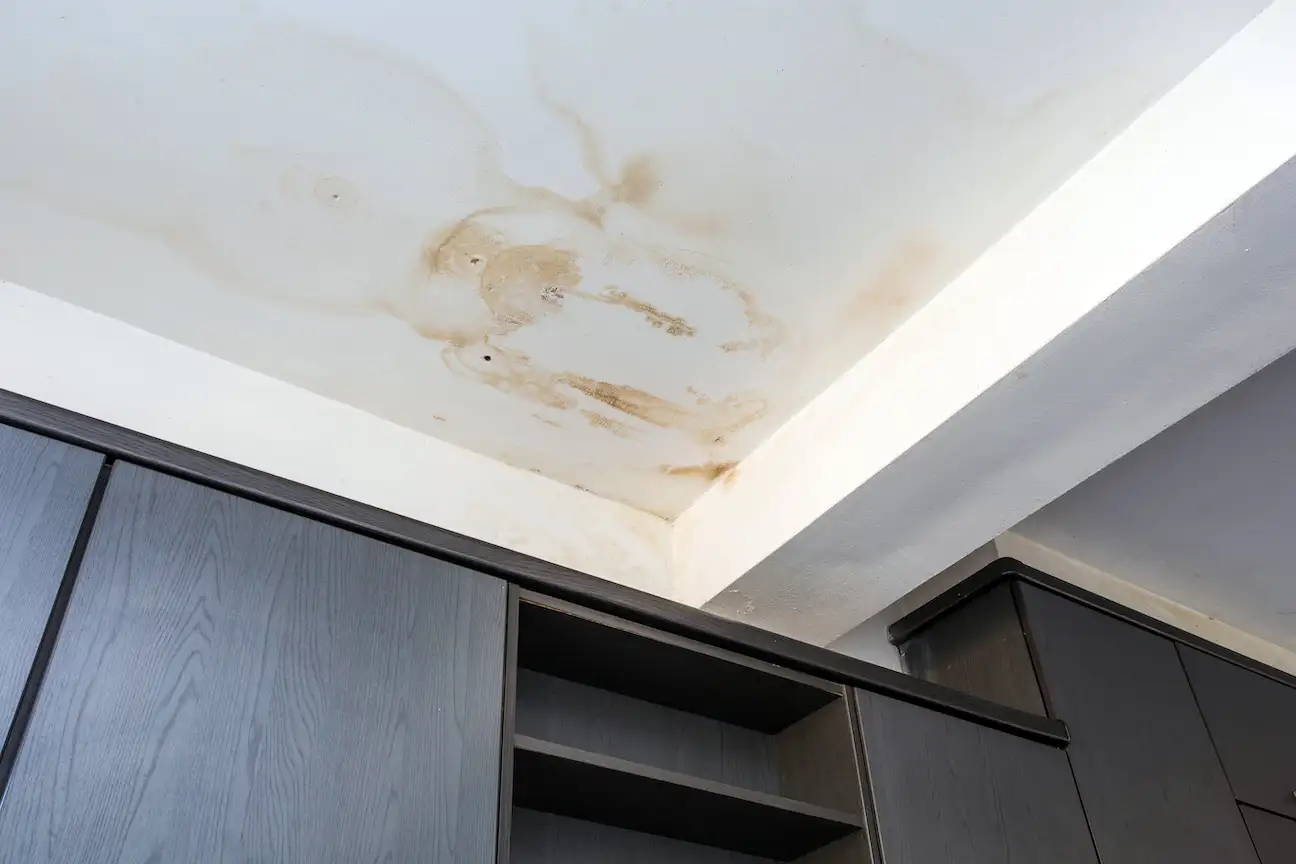 No matter the source, whether it's a leaking water heater, broken pipes, or a leaky roof, any water that results in stains on your walls should be treated as a problem. The quick growth of mold from excess moisture can further damage your home and pose serious health risks. Furthermore, if the wood begins to rot, you'll find yourself facing additional expenses to eliminate the decay and replace those weakened beams.
Keep in mind that drying out the room and getting rid of any damaged features can be a time-consuming and demanding task. Knowing how to turn off valves is just the first step for homeowners to prevent further damage; they also need to come up with a plan to remove all the standing water. You might be surprised, but standing water can actually cause more damage to floors and other surfaces than water that's moving around.
To stop this from occurring, you have to get rid of the water by using a big water extractor and cleaning up the space before you can begin fixing things. After making sure there are no puddles, it's crucial to quickly dry the affected surfaces by using a dehumidifier. It can be quite inconvenient and tiresome to wait for everything to dry naturally, though.
Even if you've taken care of all the puddles, any lingering moisture in the home can still result in the growth of mold. After completing the necessary steps, repairing anything can still be challenging due to potential sanitization issues. Taking the necessary steps to sterilize the affected space is important to eliminate any potential microorganisms or bacteria that could pose a risk to you and your family's health. Only when the room is entirely free of dirt and debris can you proceed with the repairs.
It can be difficult for most homeowners to set aside enough time to take on such a large project. When it comes to repairing water damage, the professionals are just a call away. With their expertise and proper tools, professionals can assess the damage and efficiently complete the job, minimizing inconvenience to you.
The skilled handymen at Care and Repair in Jersey City are equipped to manage the entire process from beginning to end, taking the burden off your shoulders. They take the necessary steps to carefully assess the area for any lingering water and water damage before commencing their repairs. With our team's extensive experience in replacing and installing drywall, carpet, and other materials, we can restore your room to its pre-damage appearance, making it look just as good as before.
---
Reliable and Skilled Mold Remediation Handyman Professionals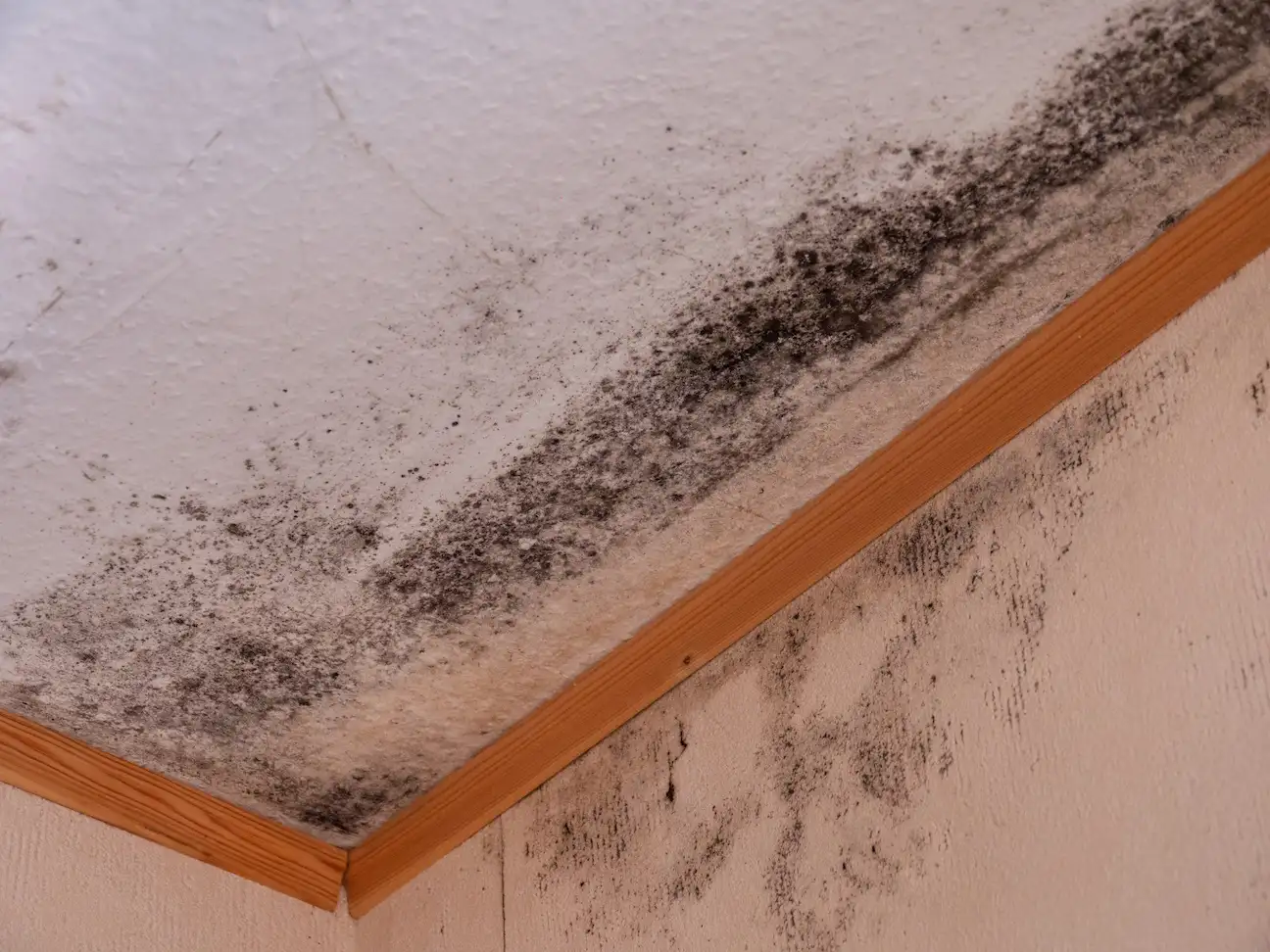 Mold is a frequent issue that homeowners encounter, particularly in older residences or areas with high humidity. It's important to recognize, though, that fungal spores can be present virtually anywhere. This is natural and rarely leads to severe problems. Concerns arise when fungal growth becomes significant enough to be concentrated in specific areas or when it starts to have discernible impacts on your health.
Mold is especially fond of damp and dark places such as attics and basements, but it can establish itself in other areas, too. All it takes is just a little bit of moisture and the right temperatures for severe cases to develop. A regular source of food also leads to the increase of infestations in any given area.
This is particularly applicable to homes, where mold thrives on some of its favorite food options, including drywall and wood. It easily devours these materials, paving the way for the creation of favorable conditions that foster the establishment and growth of a thriving colony.
Although a fungal infestation can be frightening, with assistance from the professionals, your home can be restored to its original pristine condition. An expert can easily identify the cause and remove it.
Unfortunately, most mold remediation services only offer to remove the infestation. As a consequence, you are left with unsightly gaps and walls that exhibit visible signs of damage. In addition, they may overlook identifying the source of the excess moisture that facilitated the growth.
The professional handyman team at Kaminskiy Care and Repair can tackle all these problems. We work closely with mold removal experts to identify and repair the cause before the infestation is removed. Once the growth is removed, we take charge of replacing any affected surfaces, whether it involves baseboards or entire sections of drywall.
Mold remediation is a thorough and time-intensive process that should not be rushed. It's crucial to ensure that all of the infestation is gone, and any necessary repairs are made to avoid it happening again in the future. With our capable handyman services, we can effectively take care of all these tasks without breaking the bank, so you can get back to enjoying your home. Preserve the beauty of your property by preventing an infestation from ruining it!
---
Hire Local Jersey City Experts for Water Damage Repair and Mold Remediation Today
Whether it's water damage caused by a burst pipe or a fungal infestation affecting your Jersey City home, count on us to offer the support you need. Our extensive experience and commitment to exceptional customer service set us apart in ensuring local homes always look their best. We have been providing Jersey City homeowners with valuable assistance in handling their most demanding projects, ranging from water damage repairs to mold remediation, since 2005.
When you rely on the experts at Kaminskiy Care and Repair, you can have confidence that your home will be treated with the utmost care and consideration, as if it were one of our own properties. We are dedicated to accomplishing the task with utmost proficiency and expediency, making certain that the job is done right and without unnecessary delays. Dealing with water damage and mold requires serious attention, so it's important to choose professionals who have the necessary skills to restore your Jersey City property flawlessly, ensuring that the damage becomes a distant memory.