Do the walls in your home need patching up? We've got good news and bad news.
The bad news is that a DIY repair project won't cut it. Homeowners who make this mistake underestimate the true damage to their walls or ceilings, only to spend more money on their house improvement projects.
Now for some good news. Kaminskiy Care & Repair can patch, repair, paint, and match stucco and drywall surfaces for homeowners in Mission Viejo, CA. Reach out now if you need a Mission Viejo handyman who knows a thing or two about repairing and installing your home's walls.
Drywall Installation and Repair Services for Your Mission Viejo Home
To install drywall, you must know of the true extent of moisture or mold damage. The only way to check for damage is to scrape the layers with cracks and holes. Once you've removed the damaged parts of your walls, you can begin installation. Making repairs is a very similar process. Regardless of the scale, you're better off leaving installation and repairs to professional handyman contractors in Mission Viejo.
---
Mission Viejo Drywall Repair
If you begin seeing cracks and holes in your wall, fix them immediately. Any added moisture can enter the gaps and do more damage to your wall's underlying integrity.
Repairing your walls is the only way to truly eliminate unsightly cracks and holes in your walls.
With a coat of paint to finish, it will seem like nothing happened to your wall or ceiling.
---
Drywall Installation Handyman Services
When our contractors install drywall, they ensure its replacement is of the correct dimensions. After checking the panel, they safely install it, carefully avoiding your belongings and flooring. Our professional handymen then finish the wall off with a coat of paint — one of your choosing.
---
Mission Viejo Stucco Repair Service
Stucco repair is one of our most sought-after handyman services in Mission Viejo. Our stucco contractors start the job by measuring the area of stucco that needs replacements. From here, we protect your surrounding home flooring before doing any stucco repairs. After repairing your stucco surface, we apply a textured coat of paint for added protection and aesthetic appeal.
---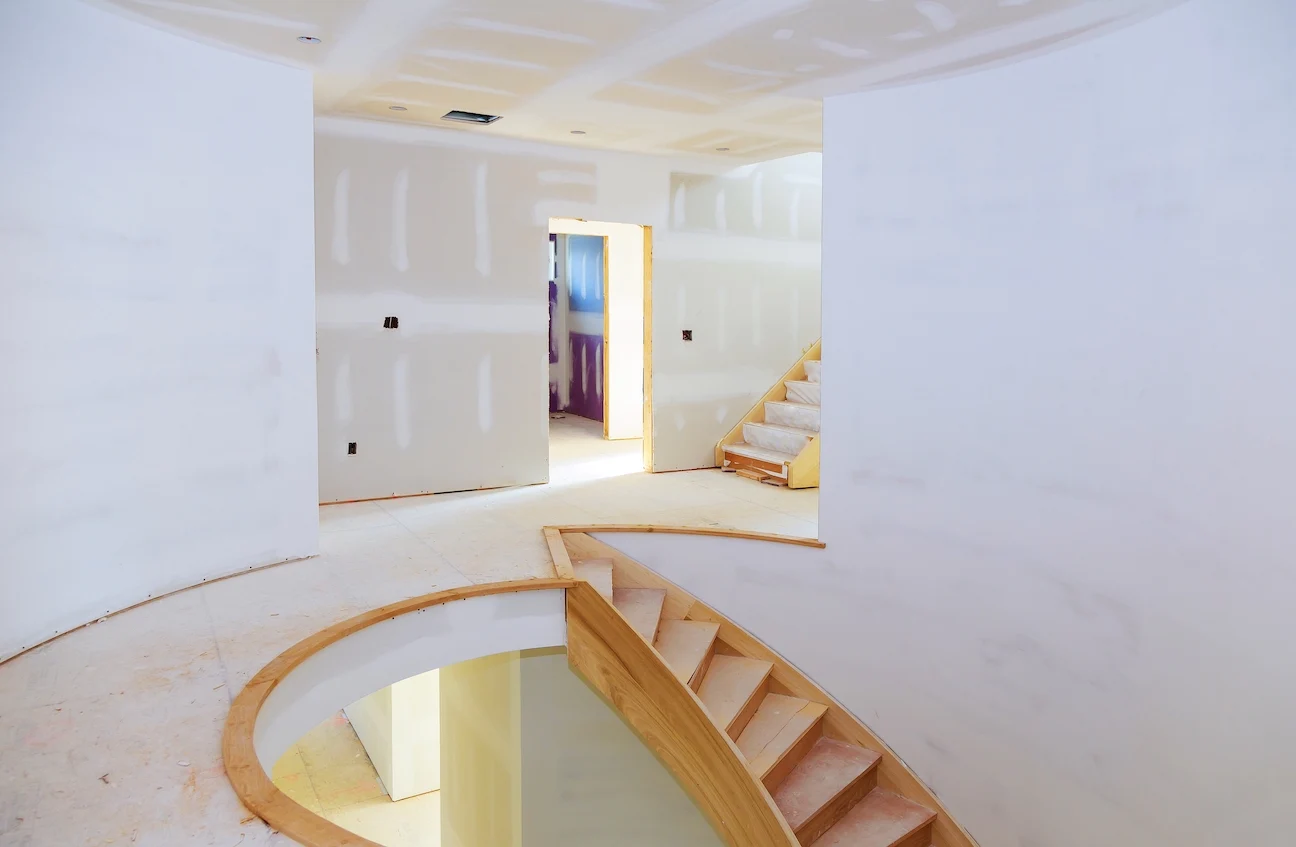 Match Drywall And Stucco Texture
Sometimes, you want your walls to look smooth and consistent throughout your entire home. For this, we offer you our painting services.
Our painting services can match the textures of your walls, giving your interior a unified minimalist look that's easy on the eyes.
We have perfected our texture matching. This helps cover up those superficial cracks to give your home smooth, gorgeous walls.
---
Ceiling Repair Services
A small crack on your ceiling can widen if you neglect it. We also offer ceiling repairs that will make your Mission Viejo home look as good as the day it was built. Our ceiling repairs boast quality, efficiency, and safety. If you are in Mission Viejo and need a handyman with this expertise, give us a call for the best service in the business.
Hire the Top Local Mission Viejo Drywall Handyman
Do you need a handyman for stucco and drywall repairs? Look no further. Our handyman services will fix every crack, hole, and dent on every wall in your house in Mission Viejo. Contact us now for a free service quote and upgrade your drywall and stucco surfaces.