If you're looking for an experienced contractor for a remodeling project in Mission Viejo, CA, Kaminskiy Care and Repair is the leading handyman service. Our team has years of experience in providing high-quality kitchen remodeling services. 
Whether you need a new kitchen from scratch or want to elevate your existing one, our team is right for the job. We oversee your project to ensure it meets all safety requirements. We can help with any repairs you need, from redoing cabinet joints to regrouting tile. Whether you need new floors or cabinets, something big like a new island 
---
Kitchen Remodeling Process for Mission Viejo Homes
We proudly follow a foolproof plan to deliver quality kitchen remodels. Here's an overview of our process:
Consultation: Help us understand what you want to achieve for your kitchen!
Design Presentation: See what our designers develop based on your ideas!
Plans and Permits: Let us secure the necessary permits to proceed with our plans.
Construction: We will make all the necessary preparations (including demolitions) to make space for your new kitchen.
Final Delivery: Count on us to ensure everything works correctly.
---
Custom Kitchen Islands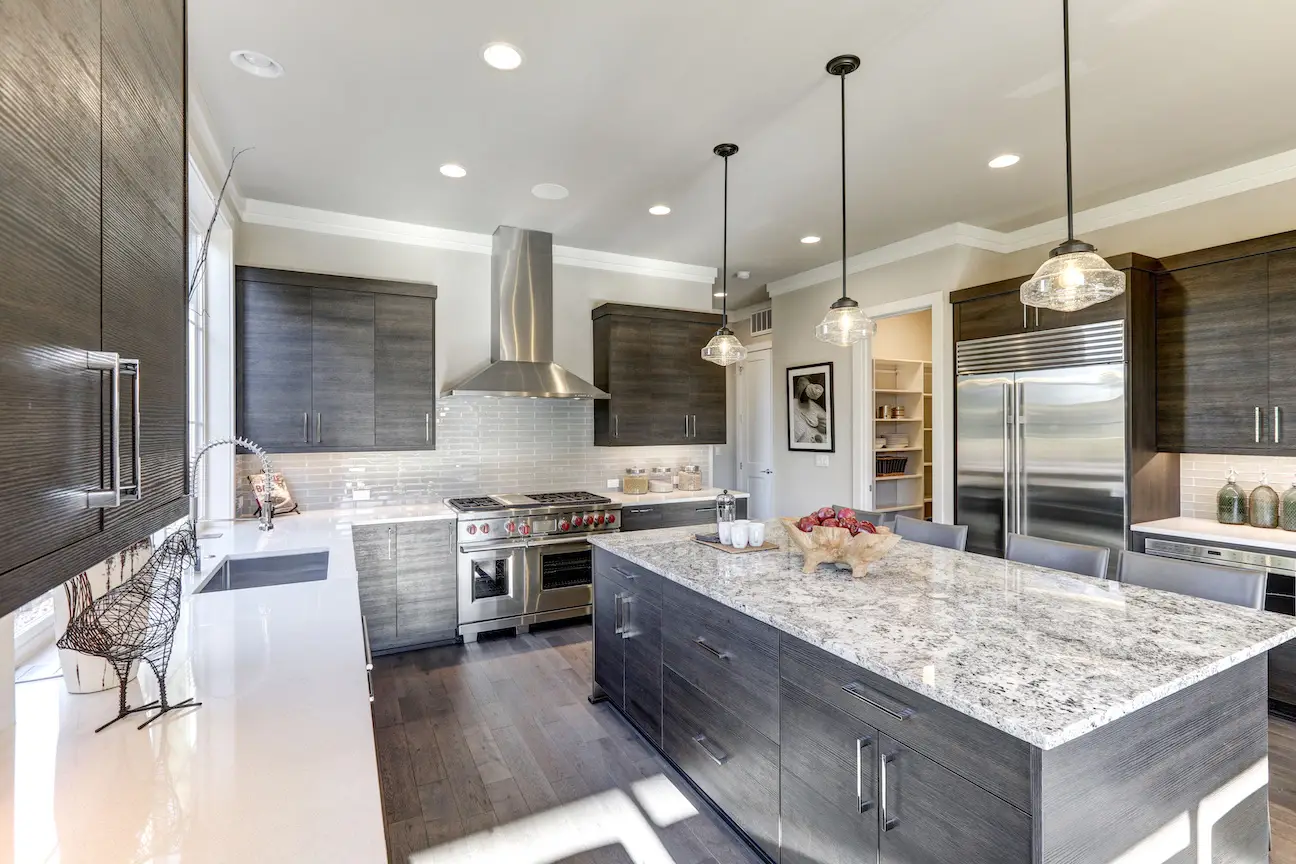 No kitchen remodeling project is complete without a customized kitchen island.
Our expert team ensures your island is safe, looks great, and functions correctly.
With us, you can choose from a variety of colors, materials, and finishes to create the perfect space.
From replacing the island counter top to building a brand new kitchen island, Kaminskiy Care and Repair can handle the task.
Let us help you create an island everybody loves to gather around!
---
Countertop Installation and Repair Mission Viejo
Countertop repair and installation are standard kitchen handyman services. An ugly counter can take your kitchen from gorgeous to unwelcoming single-handedly. Whether you need repairs or an upgrade, our handymen can help. Choose any solution your Mission Viejo home needs, including laminate, quartz, and granite countertops.
---
Cabinet Repair and Installation Services
Cabinets and drawers provide space to store plates, cooking utensils, silverware, and anything else your kitchen needs. When you don't have enough space or your cabinets are just ugly, upgrading them is the best option. Care And Repair's expert handymen can install new cabinets or upgrade old ones so they fit your kitchen better. We also offer cabinet refinishing to upgrade your existing cabinets and extend their lifespan.
---
Sink Installation and Repairs
Not all sinks are created equal. This simple yet central part of the kitchen can set the look and tone for the rest of your kitchen appliances.
From replacing old sinks to installing brand new ones, our contractor can help. Kitchen sinks deserve a special kind of attention to ensure they last long.
Kaminskiy Care and Repair's contractor team offers same day service for Mission Viejo. Our team is ready to get to work on your next project.
Call us today and put our service to the test!
---
Backsplash Installation
Your kitchen remodel won't be complete without a beautiful backsplash to tie it all together. Our contractor can help you pick the perfect backsplash for your kitchen. With an experienced team overseeing the entire installation process, you can rest assured that your dream kitchen will come to life.
---
Mission Viejo Kitchen Flooring Installation Services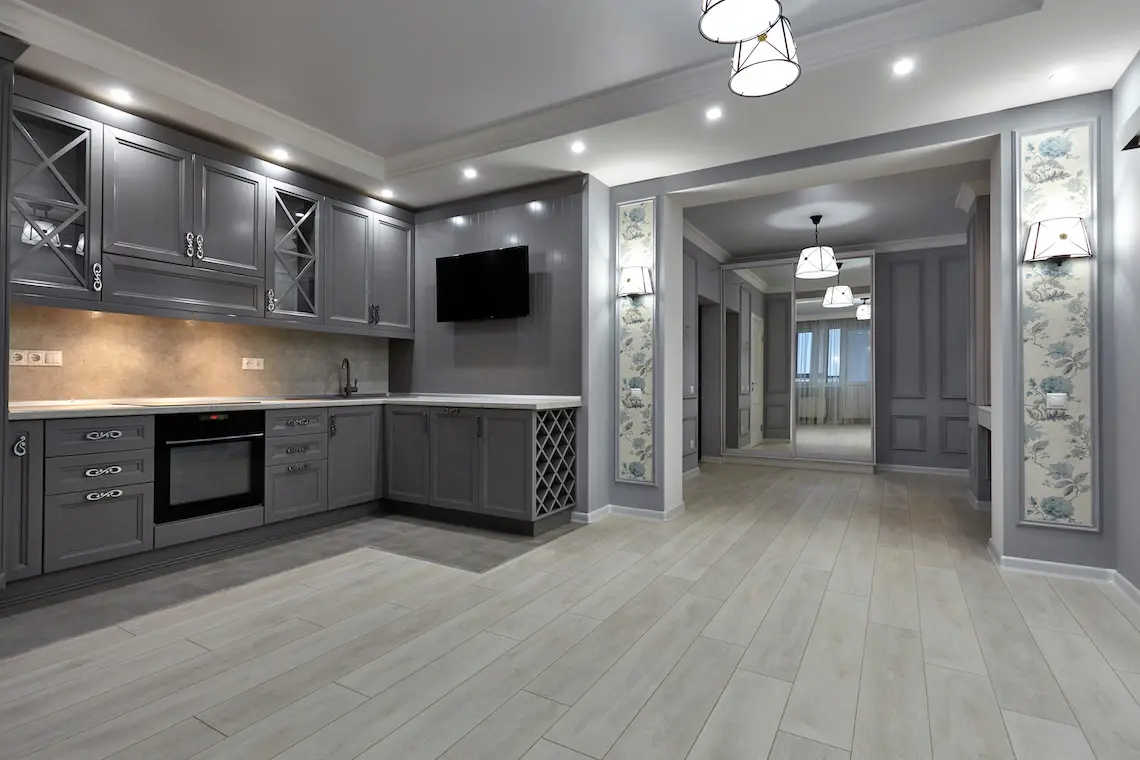 Kitchen floors tend to take a lot of foot traffic. As such, it's crucial to get the right contractor for installation.
We offer all the standard materials (including wood, vinyl, tile) and have the experience to ensure a safe and lasting installation. Let us help you choose the perfect kitchen flooring for your remodeling project!
Transform the look of your kitchen with a new flooring. Give us a call and find out how Kaminskiy Care and Repair can help you take your kitchen from ordinary to extraordinary!
---
Mission Viejo Kitchen Remodel Handyman
Our Mission Viejo handyman is ready to take on your next kitchen remodeling project. Whatever your needs are, our expert handyman can get the job done for you. Care And Repair also pride ourselves on our guarantee. If any repair we perform on your kitchen fails within the first year, we will fix it for free. Call today to get Kaminskiy Care And Repair to take care of your kitchen upgrades so you don't have to!