Issues with the plumbing in your Orange County home leads to problems for everyone who lives there. You want the water to flow through easily, without any leaks or clogs. When problems with your plumbing make an appearance, you never know if this is a quick fix or if it indicates a much larger problem.
No matter how big or small a plumbing job may be, hiring professionals can help you address your concerns much faster than doing it yourself. Remember, these systems are complex, and the smallest mistake can cause massive damage or injury.
For this reason, it is best to work with experienced professionals. Call our office today to schedule an appointment with our reliable Orange County plumbers from Kaminskiy Care & Repair. Our licensed specialists use the latest tools and techniques to ensure high-quality services.
---
Our Orange County Plumbing Services
Plumbing problems are inevitable for homeowners in the Orange County area. Old pipes are susceptible to leaks and breakage, while clogs can happen at any time. We offer a wide variety of services for your Orange County home. These include:
Faucet replacement and repair
Sink installation and replacement
Bathtub and shower installation and repair
Garbage disposal repair and installation
Toilet replacement and repair
Clearing drains
Give us a call today so we can find a solution to your problems and fix it right away! Avoid losing precious time enjoying your home.
---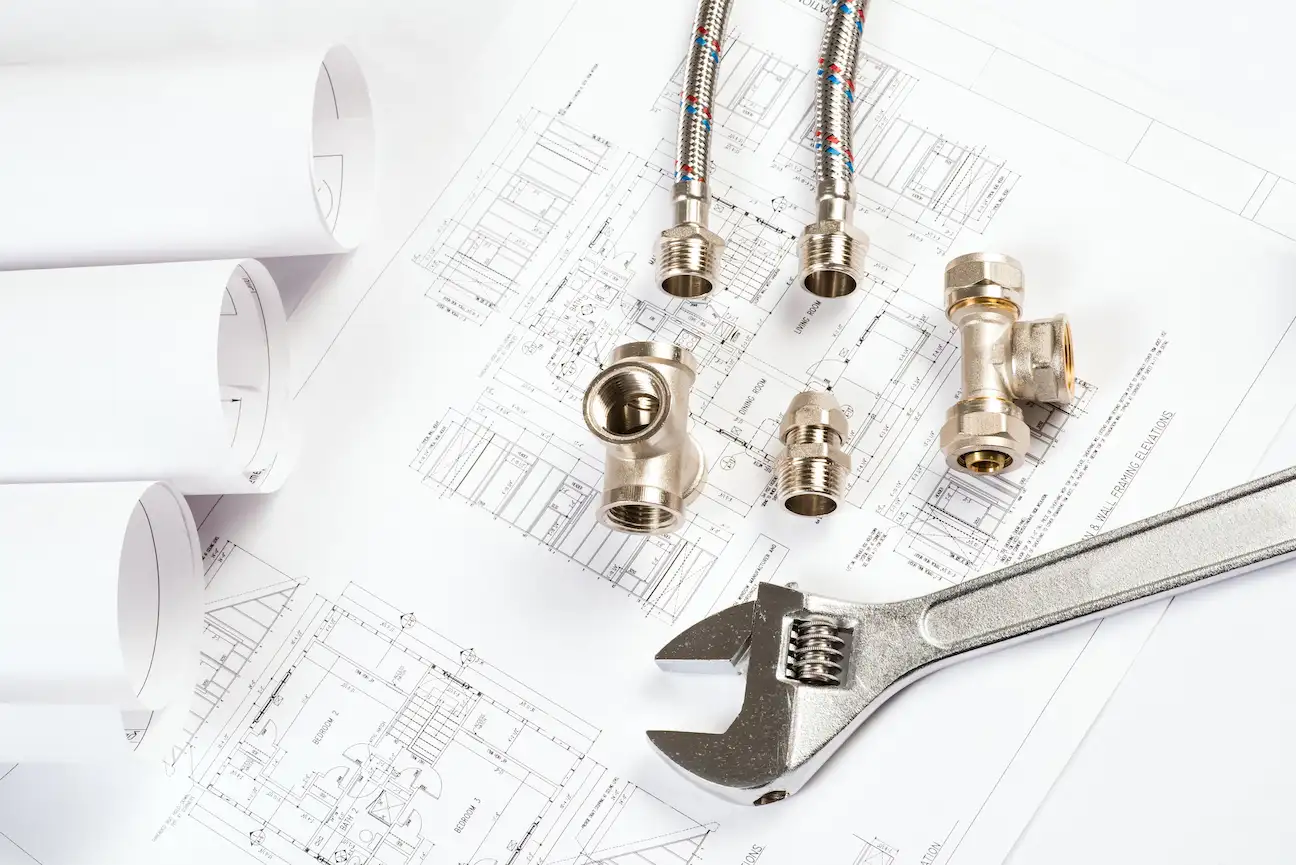 Leaking Pipes And Fixtures
Several factors may cause leaks, including clogs, corrosion, and pipe damage. This can lead to higher water bills, wasted water, and even damage. Save money on your next utility bill! Hire a plumbing professional to repair or replace any leaking pipes or fixtures.
No matter the culprit, we recommend seeking leak repair services as quickly as possible. The longer you ignore leaks, the more damage they can cause to your plumbing system and property.
---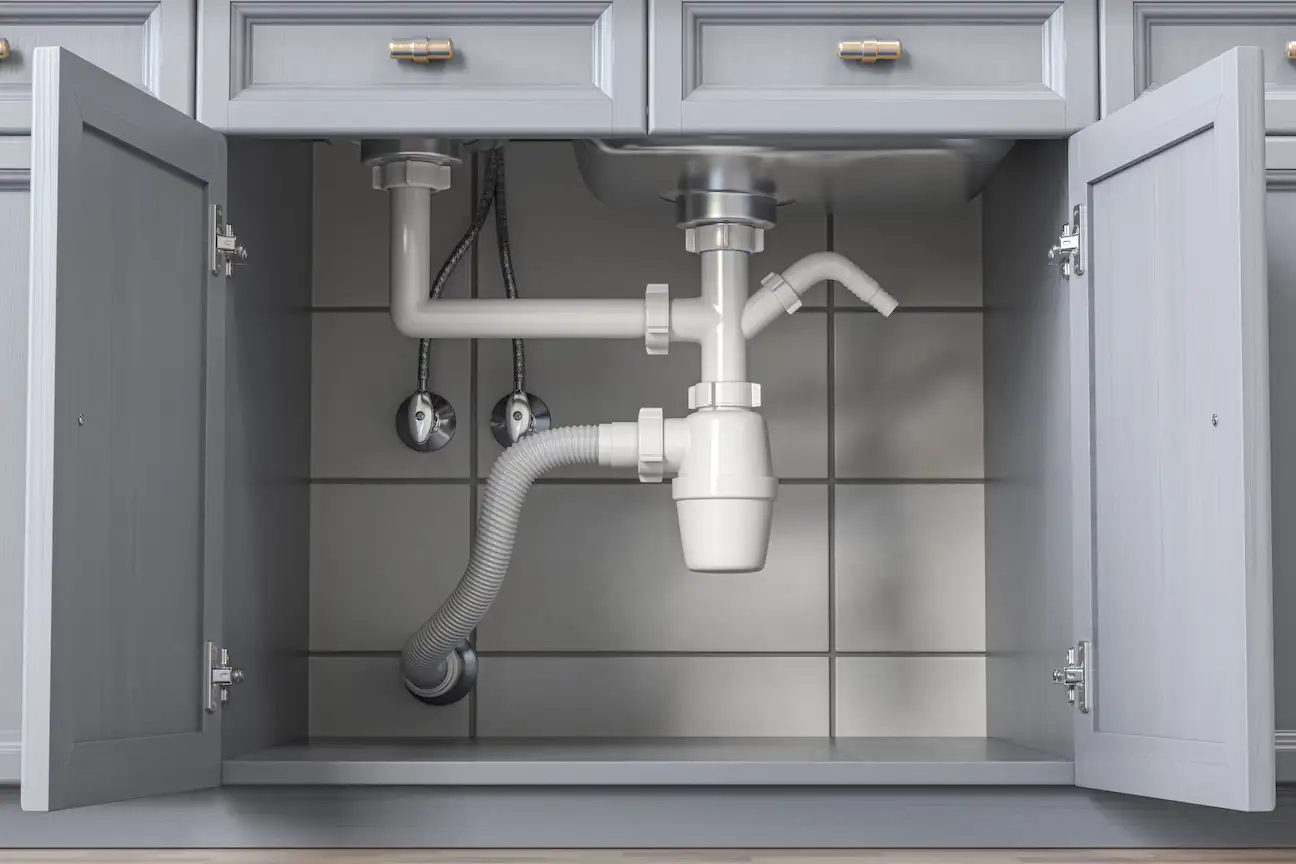 Broken Pipes
Poor maintenance, incorrect disposal of products, and extreme weather are only a handful of reasons that pipes break. If you have a burst pipe at home, you may notice the following symptoms:
Change in water pressure in faucets
Wet marks on ceilings, walls, and floors
Discolored or smelly water
In such situations, it is best to contact plumbing repair services. Broken pipes may encourage mold growth in your home and lead to health hazards, any water damage should be properly repaired.
---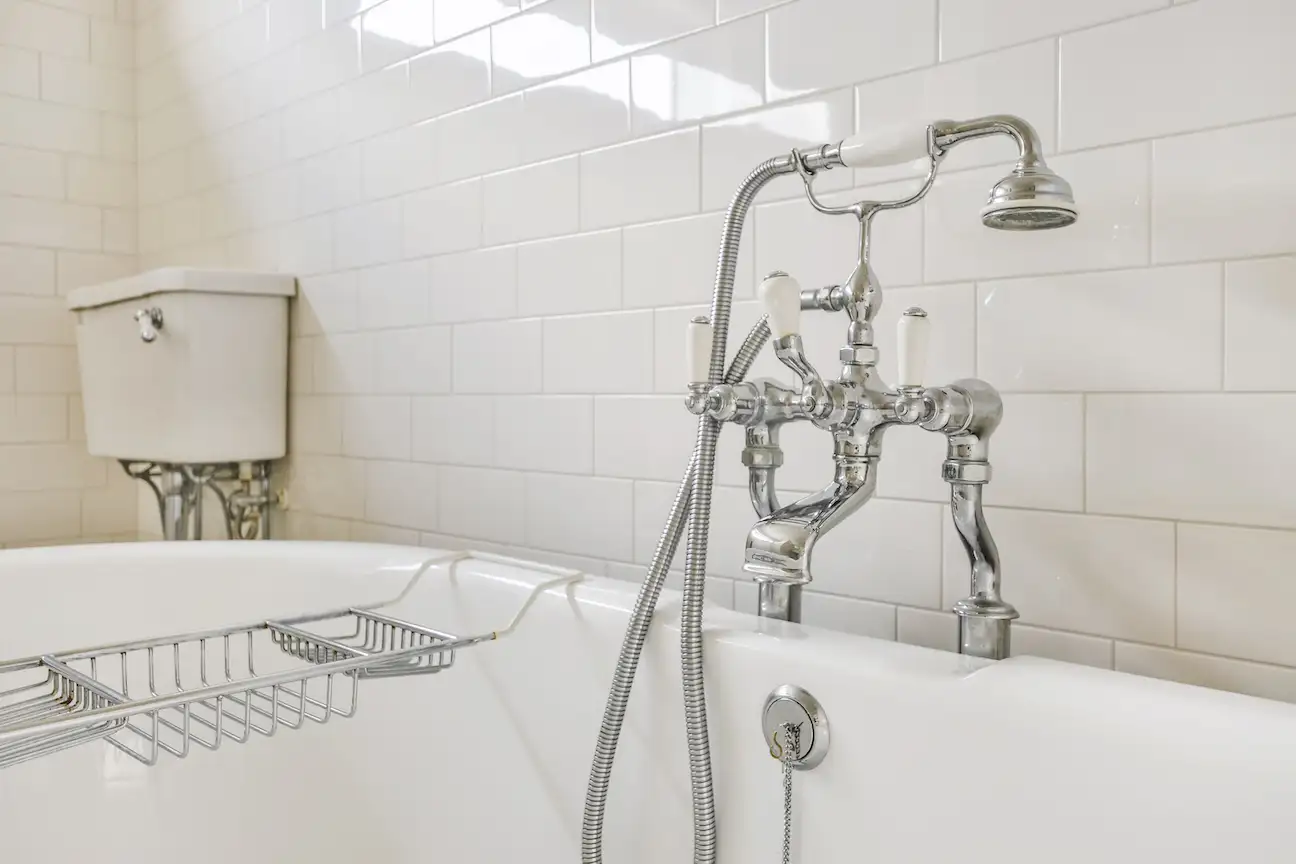 Faucets In Your Orange County Home
Faucets are some of the most-used parts inside a home. For this reason, they are prone to rust, pressure buildup, and noise. If you see leaks, drips, or other damaged components, we recommend looking for reliable handyman services in Orange County.
The last thing you want is to try to use them, only to be met with low water pressure, or worse, a disastrous flow of water. Fixing these problems can be a hassle, that's why Kaminskiy's team of handymen can get the job done for you! Even if your faucet works well, you might want to upgrade the overall look of its space.
Upgrading to a new unit can easily improve the look and feel of your bathroom or kitchen, so you want to make sure the job is done right.
---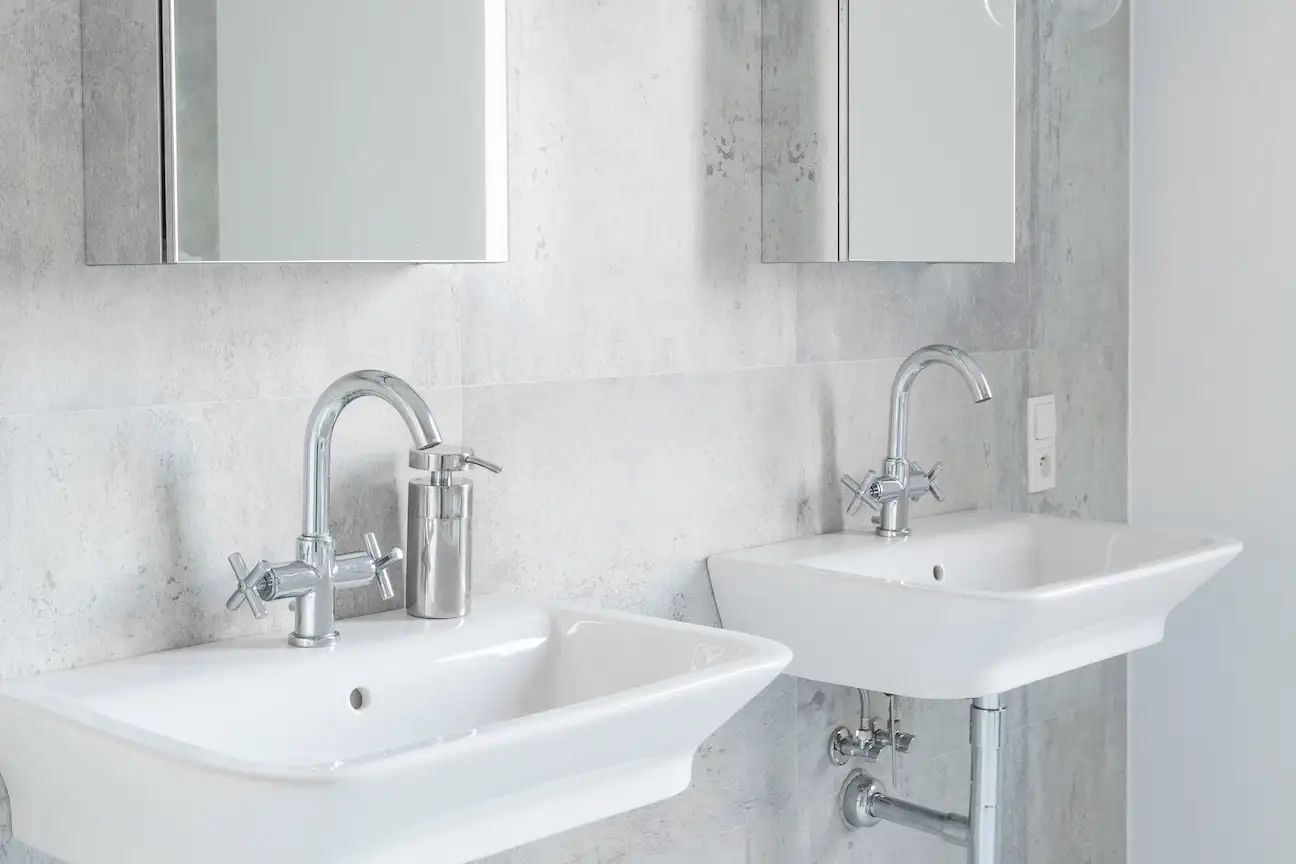 Sinks
Your sink is just as important as the rest of your plumbing. It collects any excess water that falls out of the faucet, but time tends to wear out even the best of sinks. With so much use, a shiny new feature can easily turn dull and worn out.
In some cases, your current sink might barely show signs of wear and tear, but you found a new one that better fits your design and style. Our experts can easily update your sinks for you. From removal to installation, we can do it all!
---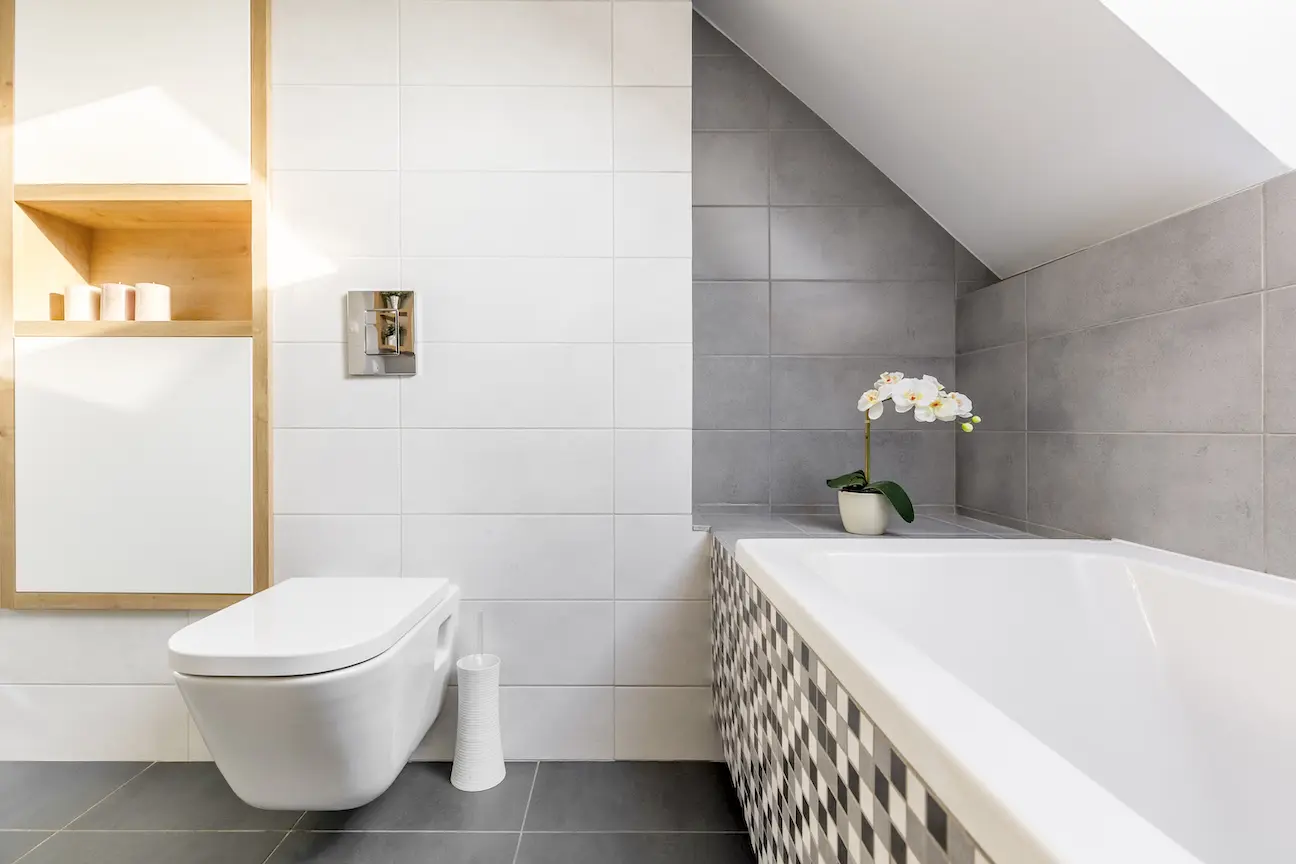 Toilet Installation And Repair
Toilets are arguably the most frequently used fixtures in your home. When it breaks, this can lead to a host of problems that interrupt the daily routine of everyone in your residence. Our team of plumbing experts can handle any toilet repair your home needs, from fixing broken parts to drainage issues. Call today!
We can even replace your old toilet with a brand new model. With our expertise, we efficiently remove your old model and reconnect the plumbing to the new one you have chosen. A quick call to Kaminskiy Care & Repair and you can have your toilet woes solved in no time!
---
Benefits of Working With Experienced Orange County Plumbers
If you notice leaks, damaged faucets, or broken pipes, we recommend hiring the plumbing experts. Trying a do-it-yourself (DIY) method may seem like a good idea, but you might accidentally cause a flood, leak, or injury to yourself.
The best part about hiring a professional handyman repair services company is that they can help you with virtually any plumbing issue. You may have basic knowledge of the topic, but that does not compare to a professional's technical skills.
Instead of wasting time and money on DIY fixes, we recommend working with experts. A specialist Orange County handyman services company will provide the fastest and most cost-effective solutions to your plumbing problems.
Professionals understand plumbing regulations and know how different systems work. Sometimes, problems require excavation, which may expose water, gas, and sewer lines.
Licensed specialists know how to perform such tasks without breaking any rules or compromising anyone's safety. Leaving such projects to the pros prevents floods, fire hazards, and broken fixtures.
When it comes to plumbing work, having the right tools can make a world of difference. However, the downside is that some specialized materials can become too expensive. You might use them only once or twice in a lifetime, making them unnecessary purchases.
However, specialists always have the latest equipment available, like drain-cleaning machines and high-quality video cameras. Hiring experts gives you access to such technologies.
---
Orange County Handyman Plumber
Whether you have clogged drains, a broken garbage disposal, or need some feature replaced, the experts at Kaminskiy Care & Repair are here to serve you. We serve all of Orange County; Newport Beach, Irvine, Santa Ana, Huntington Beach, Mission Viejo, and Laguna Niguel areas. Give your home the attention it deserves.
We have been in business for almost 20 years, and we understand the distinct plumbing needs of homeowners in our community. Our expert teams have the knowledge, skills, experience, and tools to address even the toughest plumbing jobs. Plus, we offer best-in-class warranties to protect you from unexpected issues.
Request an appointment now to enjoy the benefits of working with professionals, including expert guidance, safety, and cost-effectiveness. It is the ideal step to ensuring hassle-free care and repair services.