Bel Air is home to countless high-profile personalities, from a prince to pop stars and several star-studded celebrities. But with a luxurious house comes plenty of maintenance needs, which can be overwhelming for many homeowners.
Bel Air is an exquisite neighborhood in Los Angeles, and we know how important it is to keep your home looking its best. Kaminskiy Care & Repair is a professional handyman service company providing comprehensive home improvement solutions. From room remodeling to home repair services, our Bel Air handyman can do anything you need. Contact Kaminskiy Care & Repair today for all your home repair needs.
---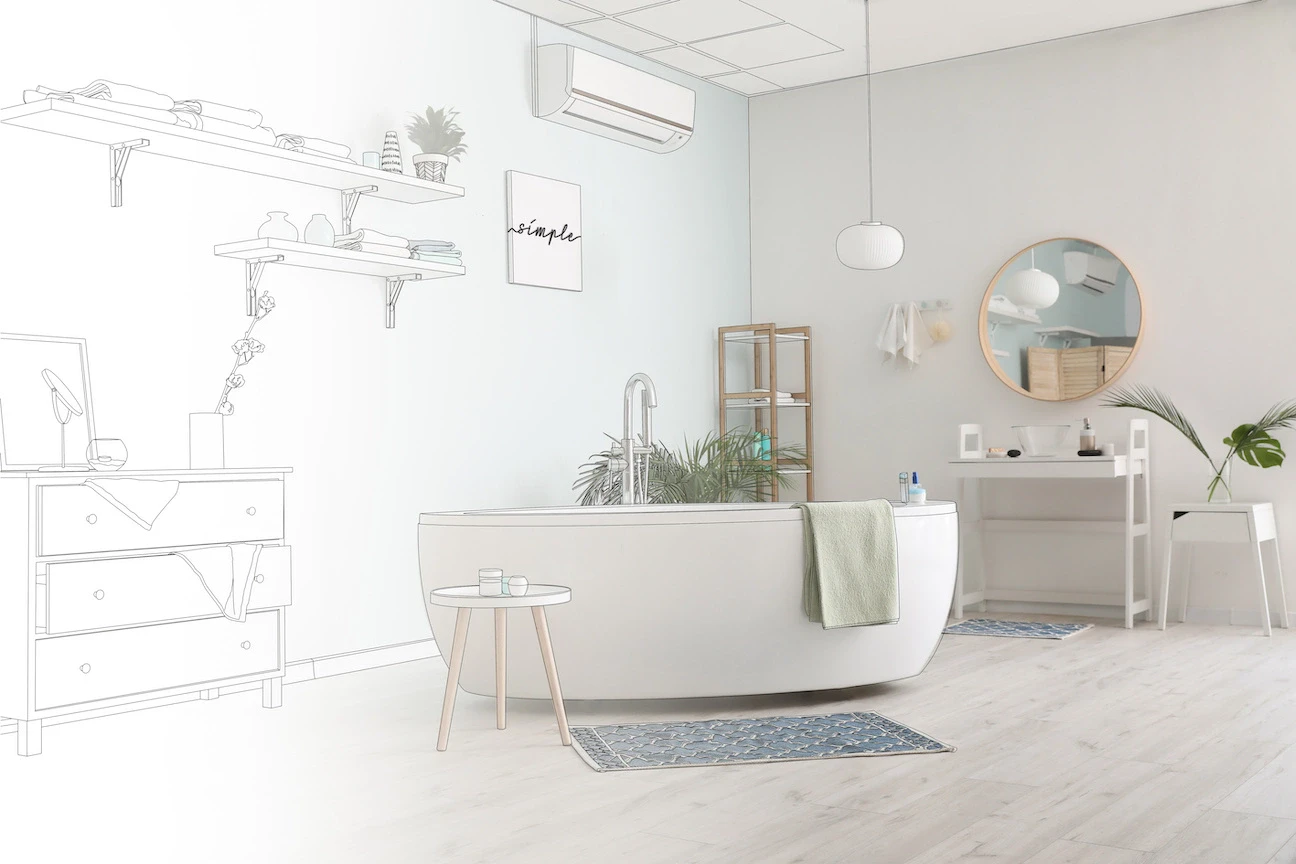 The bathroom in your home is the room that gets the most foot traffic. This is because everyone living there and every visitor that comes in needs a place to do their business. When a clog occurs, a leak is found, or your bathroom fixtures are outdated, it is important to do the work to make your bathroom the comfortable oasis it should be.
While you might be tempted to handle these problems on your own, many repairs take years of expertise and the right tools to get the job done right. What takes a handyman a couple of hours might take a homeowner twice as long, meaning you waste an entire day just trying to get everything fixed.
When dealing with bathroom problems, it is critical to have them fixed immediately. If you are dealing with the annoying sound of a dripping faucet or terrible ventilation in your bathroom, our team of handymen can help. We also provide bathroom remodeling services to improve your bathroom's appeal.
---
Kitchen Remodel Handyman Services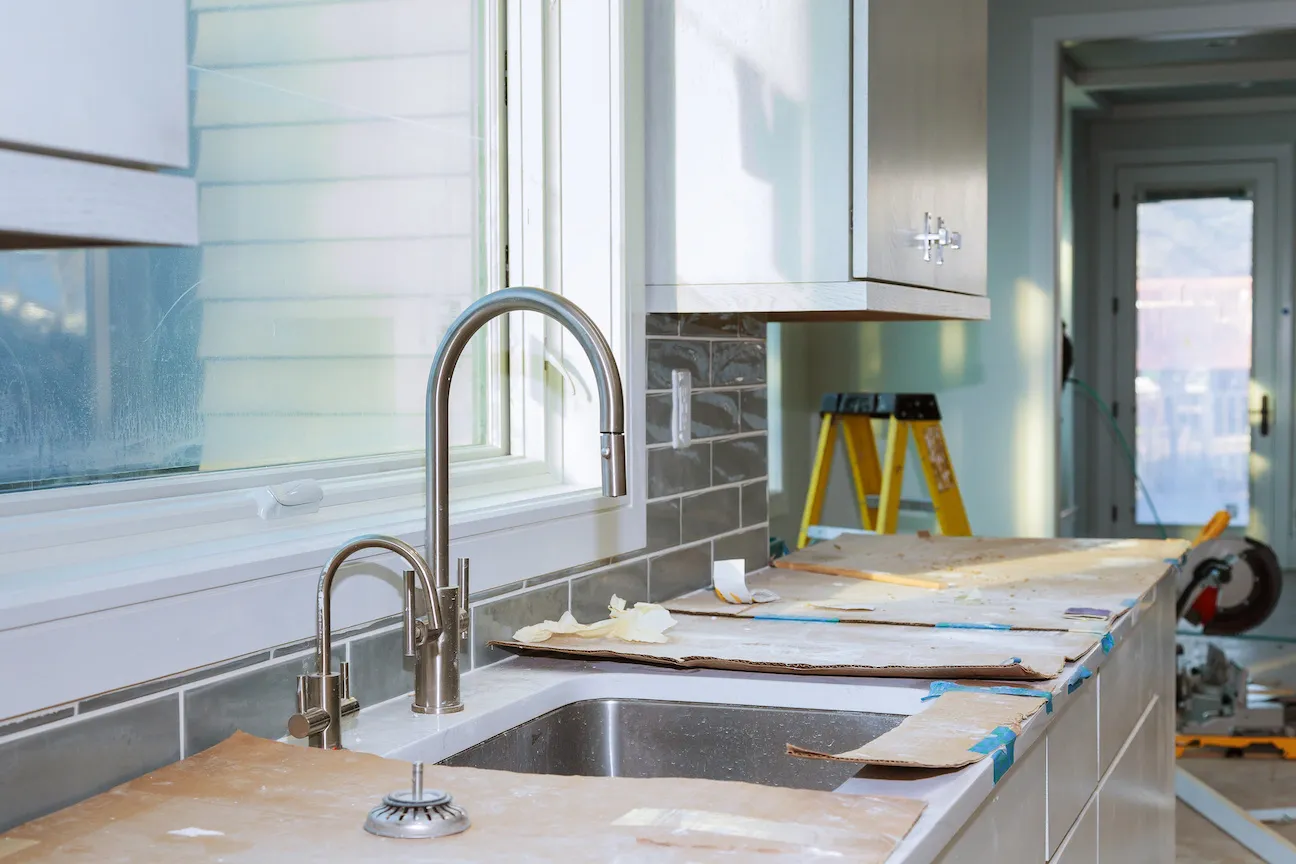 The kitchen is where you and your family gather for meals and conversations. Keeping it in top-notch condition ensures that family time can be fun-filled and exciting. When your oven, dishwasher, or any other kitchen fixture breaks, fixing them are the only way to return to a sense of normalcy. Kaminskiy's local Bel Air handyman can fix anything in your kitchen you need repaired, from a simple lighting fix to a more thorough fix of the plumbing in this room.
If you are planning to do a complete or partial kitchen renovation, our handymen can also help. From updating the backsplashes to installing new countertops, we can help make your renovation project easy and stress-free. Our professionals have years of experience repairing broken fixtures, refinishing any cabinets, and installing new features.
Call your local handyman so you can get back to cooking and entertaining much faster. Our team will always have the right tools and know-how to get repairs and installations done on time and on budget for you.
---
Electrical Handyman Services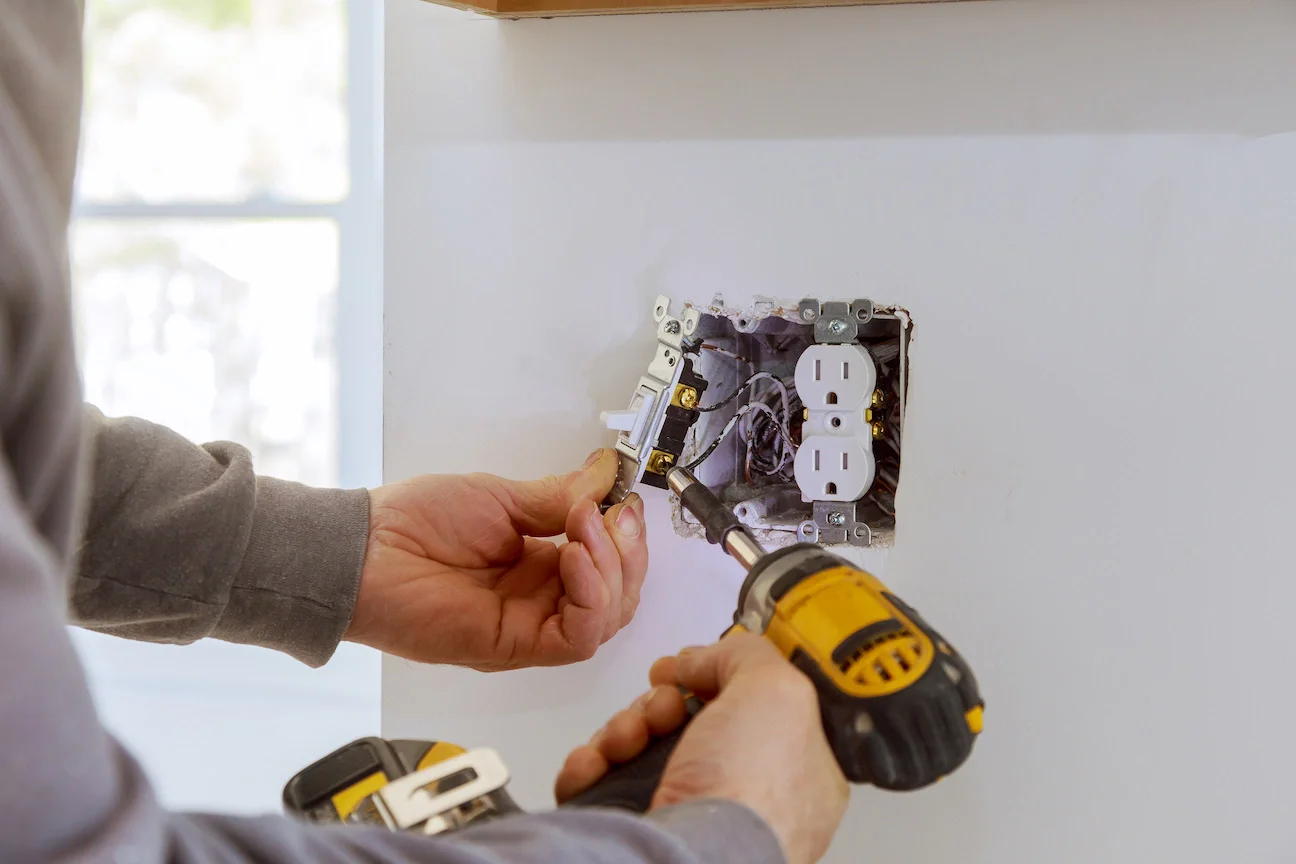 Tinkering with faulty wiring can be dangerous to your health and house. You may need it fixed, but repairing electrical problems without the proper training means there is a good chance that you will make a mistake. Unlike with plumbing or drywall, a small mistake on will spark more damage, making the fix even more expensive.
If you are dealing with electrical problems, like flickering lights or tripping circuits, our team can help. Our Bel Air handyman service includes electrical repair and fixture installation to protect your home from any hazardous electrical issues. Don't risk your home's safety, call the professionals to do it for you!
As part of our electrical services, we can even install new light fixtures, fans, or anything else you might need. Update the look of your home simply by replacing all those outdated chandeliers or sconces.
---
Handyman Plumbing Services
The consequences of plumbing issues are not always noticeable at first glance. If you are seeing early signs of pipework problems, such as slow drainage or dripping taps, call our plumber immediately. Ignoring these problems will only cause further damage, meaning more expenses for you in the long run.
It is also incredibly difficult to diagnose and fix plumbing issues with an untrained eye. That is why Kaminskiy Care & Repair is here, you help you with your Bel Air home's plumbing, so you don't have to worry about it. With our expertise in plumbing repair and installation, we can help you avoid major plumbing disasters by fixing them before they grow in size and scope.
---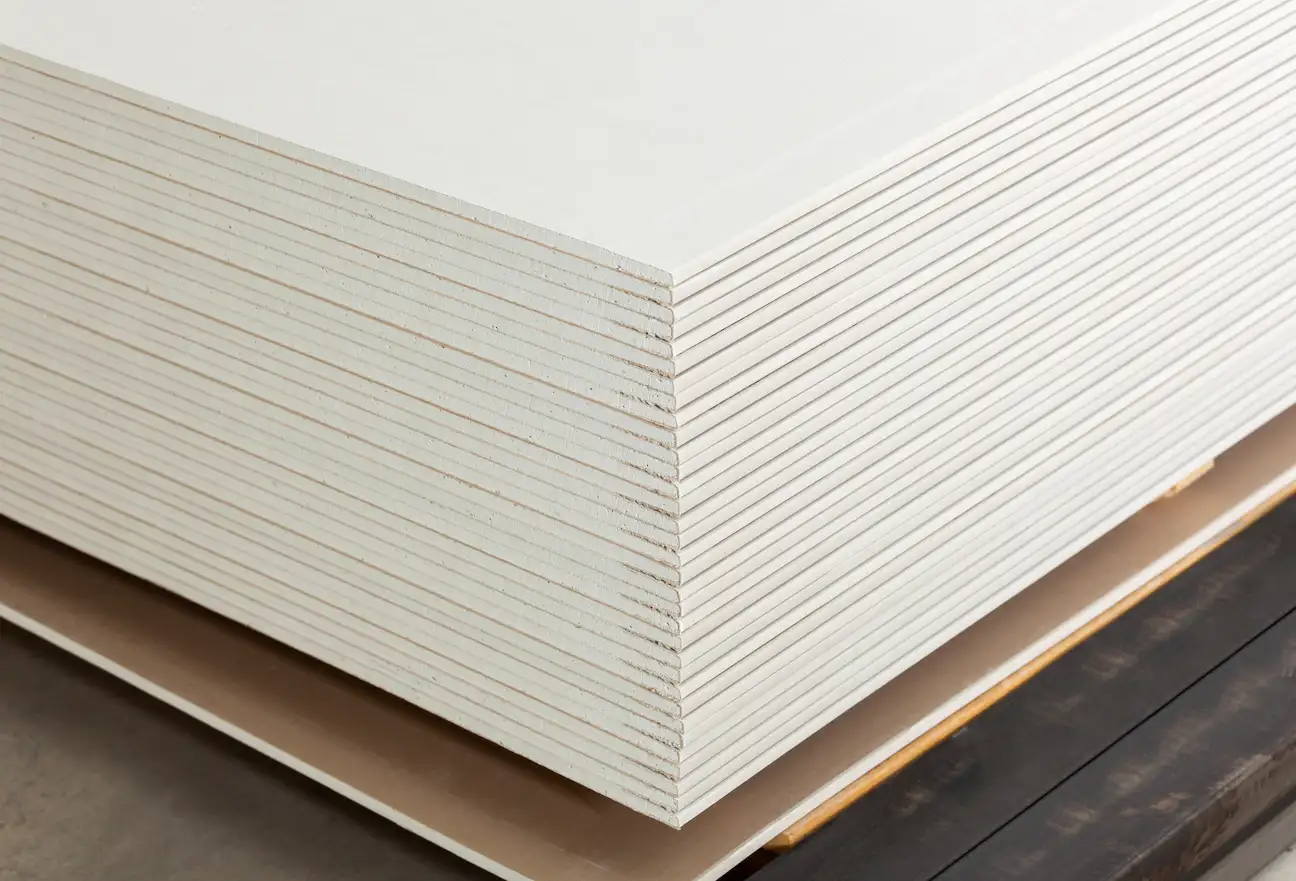 Having clean and flat walls is the bare minimum a home should have but, life can get messy. When bumps and dents happen, you need to fix the problem as soon as possible. Broken drywall can lead to a much bigger problem if not addressed at once.
Pests can easily enter walls and cause further damage, especially termites. Water can also seep into your home's structure and rot away the structural integrity, escalating the danger. Our team of experienced handymen can assist you with drywall repair and installation, so your walls remain durable and aesthetically pleasing over time.
Our drywall experts are not just well-versed in repairing your home's drywall. We can also create completely new walls anywhere on your property so you can create a space that better reflects you. That includes stucco on exterior walls too! Let us help you with any drywall repair or installation your Bel Air home needs!
---
Window and Door Installation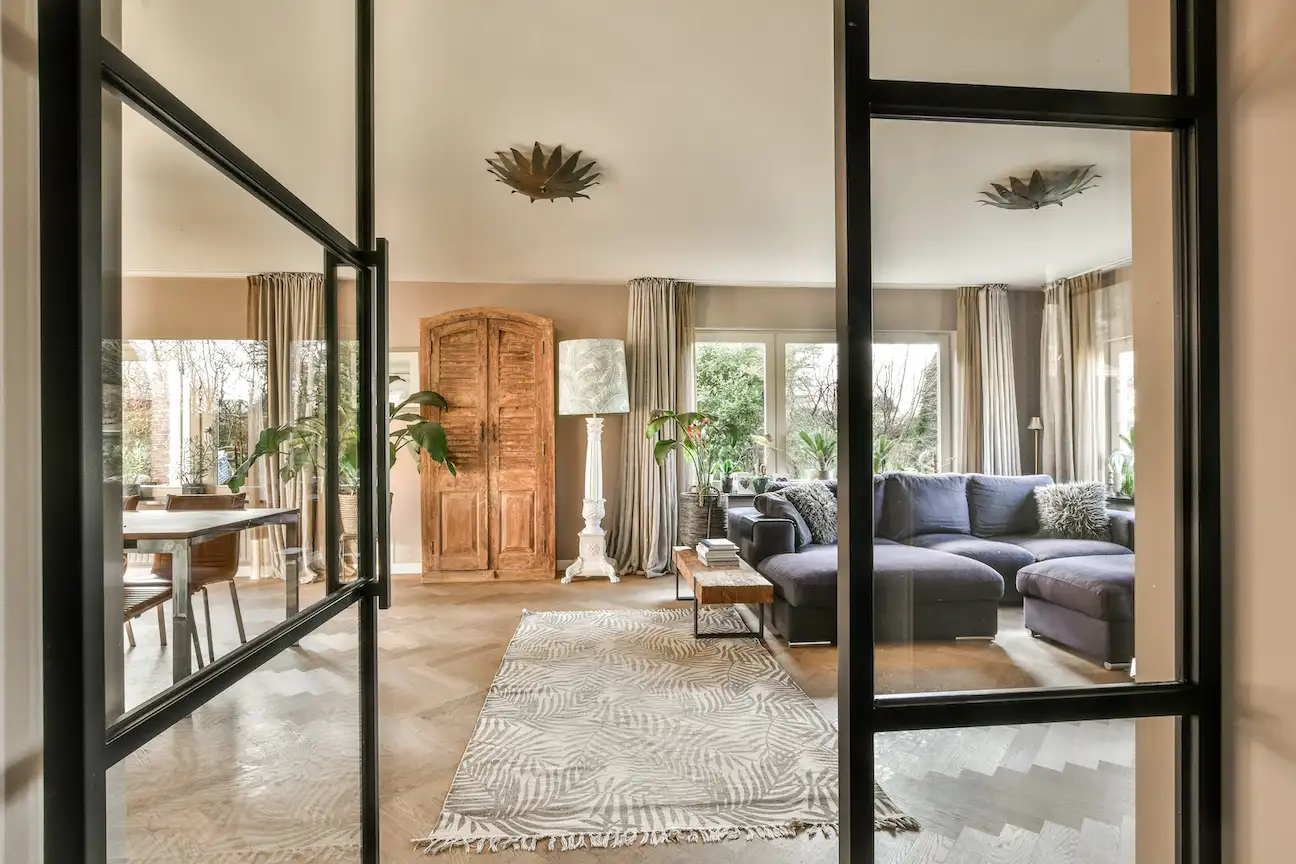 It is surprising how much a faulty seal on your doors and windows can cost you in monthly electric and gas bills. These entrances are the only thing holding back the elements from getting into your home. When you notice a draft, you need to call the professionals that will take care of resealing, repairing, or installing your windows and doors.
No one wants their home to look rundown, either. Broken windows diminish a house's curb appeal and make it feel less secure. Instead of leaving these unsightly features, get them replaced with beautiful new windows that improve your curb appeal and are more energy efficient.
If you need help with door and window repair or installation, you can rely on our team for professional help. We also conduct window repair or replacement for windows that are too damaged to be fixed.
---
The Best Handyman in Bel Air
Whatever home projects you have in mind, Kaminskiy Care and Repair is the perfect partner for all of your home improvement needs. From electrical wiring management to kitchen and bathroom remodeling and minor home repairs, you can count on us to get the job done right the first time. Never settle for less when it comes to your home. Contact Kaminskiy Care & Repair today to request a service quote or schedule an appointment.