Old, claustrophobic bathrooms can be more problematic than they seem. These things can add to your stress levels, making it a struggle to get your morning routine going or unwind after a tiring day. A bathroom should create a comfortable atmosphere, reflect your individual style, and fulfill its functional requirements. Through our thorough bathroom renovation, we take out the old and bring in the beautiful, creating a spa-like haven right in your own Bel Air home. Call our office today to make an appointment!
---
Custom Bathroom Cabinets And Vanities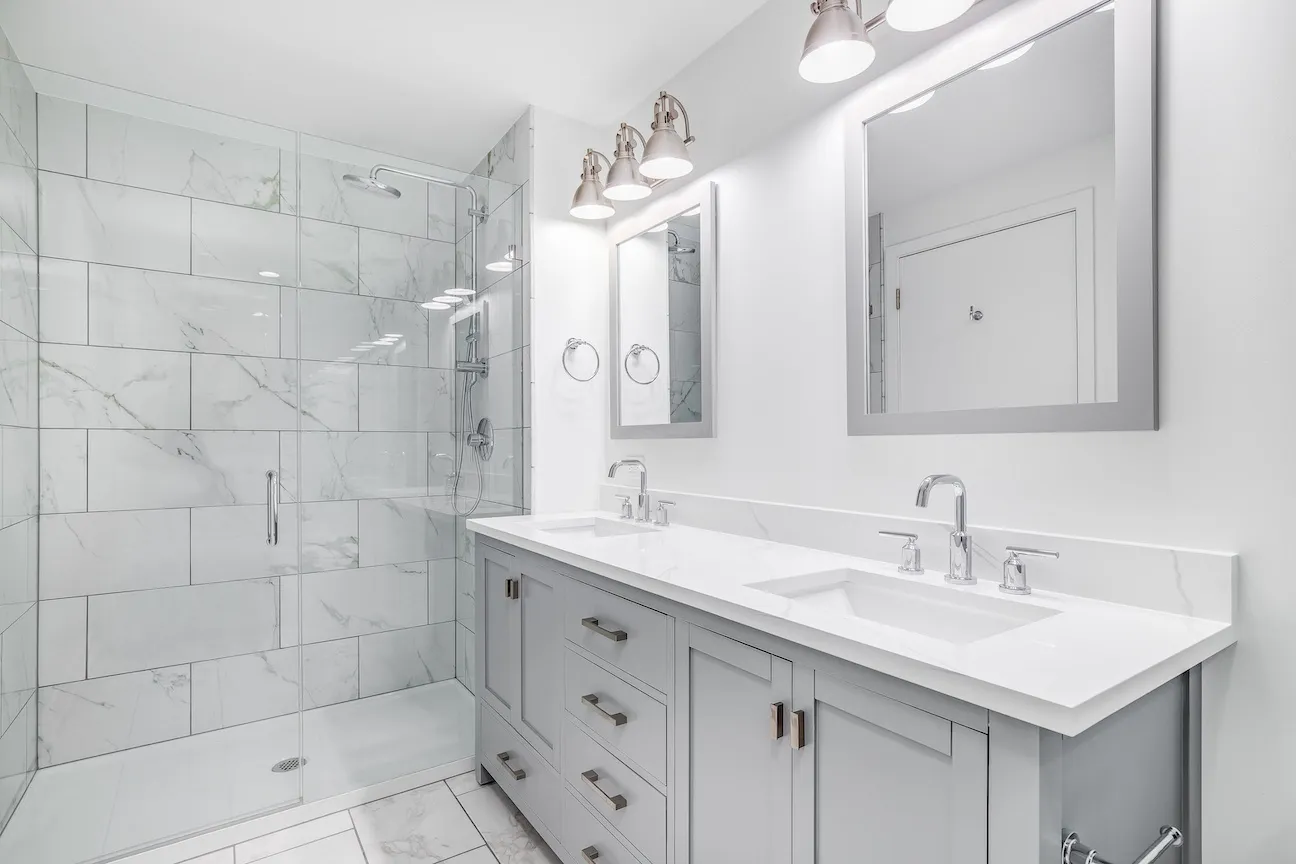 The choice of the right vanity is crucial in the design of your dream bathroom. From free-standing to wall-mounted or floating, the options are endless. You can achieve a unified and stylish space by choosing mirrors that match your selected vanity. You can also achieve a unified and stylish space by choosing mirrors that match your selected vanity. Whether you're aiming for a sleek and modern look or something more traditional and timeless, we have the expertise to bring your vision to life.
Choosing cabinets that match your vanity is an amazing way to create a cohesive look. Cabinets serve a dual purpose, offering storage and a canvas to express your style. By selecting suitable cabinets, you can achieve bathroom organization while preserving the design of the room.
Using the best tools and techniques, we are devoted to ensuring the durability of your cabinets and vanity. Our commitment to quality means your investment will withstand the test of time. No matter if you're after something simple to clean or a touch of luxury that fits your budget, we're here to assist you install the perfect cabinets and vanities into your home.
---
Shower Base And Bathtub Upgrades
Don't underestimate the importance of the shower pan, as it's a key feature in your bathroom. Its primary function is to keep water from escaping the shower, preventing any harm to your bathroom's walls or other elements. They serve as the foundation, constructed with a slight incline to make sure all water goes into the drain.
One of the advantages of these pans is their ability to be tiled over or layered with waterproof flooring, allowing for a custom appearance. In your bathroom remodeling process, these shower pans are a crucial element to consider. Our team can also help install fixtures, glass, and other features to create the shower you've always wanted.
For individuals who enjoy a lengthy soak after a long workday, investing in a new bathtub can revitalize your living space. When unappealing cracks or chips are visible on the surface, the enjoyment of a soothing bath becomes unappealing, and some of these imperfections could pose safety risks. Ditch the old one and bring in something modern and gorgeous to transform the space. Kaminskiy Care and Repair's expert handymen can handle any bathtub installation project your home needs!
---
Bel Air Tub-To-Shower Conversion Services
Bathtubs can certainly elevate a bathroom's appeal, but they aren't always a priority for everyone, especially those with limited time. As kids grow up, they may find that their shower-tub combinations no longer suit their tastes and desire a more grown-up setup. Couples that are growing in age might aim for a unit better suited to their needs. Bathtubs also require a substantial amount of space. Making the most of your small bathroom means using every inch possible. The simplest route to elevating your design and recovering valuable space is through tub-to-shower conversions.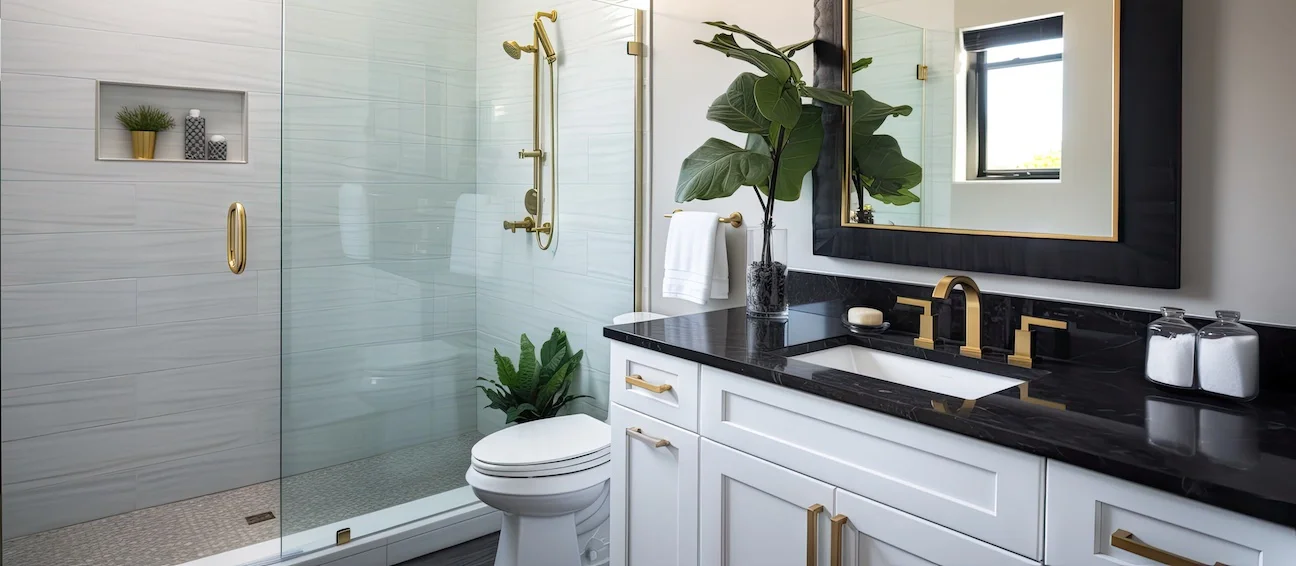 Trying to handle this project by yourself will only eat into your precious time. If the space has no pre-existing showerhead, this project calls for the demanding task of installing new plumbing. Executing this project involves shutting off your home's water supply, performing precise cuts in the drywall to access the existing plumbing, and seamlessly restoring both the drywall and tile. Bathroom remodeling experts are better suited to handle this intricate process.
Professionals are equipped with the necessary tools to extract the existing unit and get the space ready for the new shower. Whether it's disposing of your old tub, setting up the new base, or completing the installation, we're prepared to take care of every detail in this project. Our team of bathroom remodeling experts are dedicated to creating a renovated space that perfectly suits your needs and embodies your style.
---
Bathroom Wall Tiles, Floor Tiles, And Panel Installation and Upgrades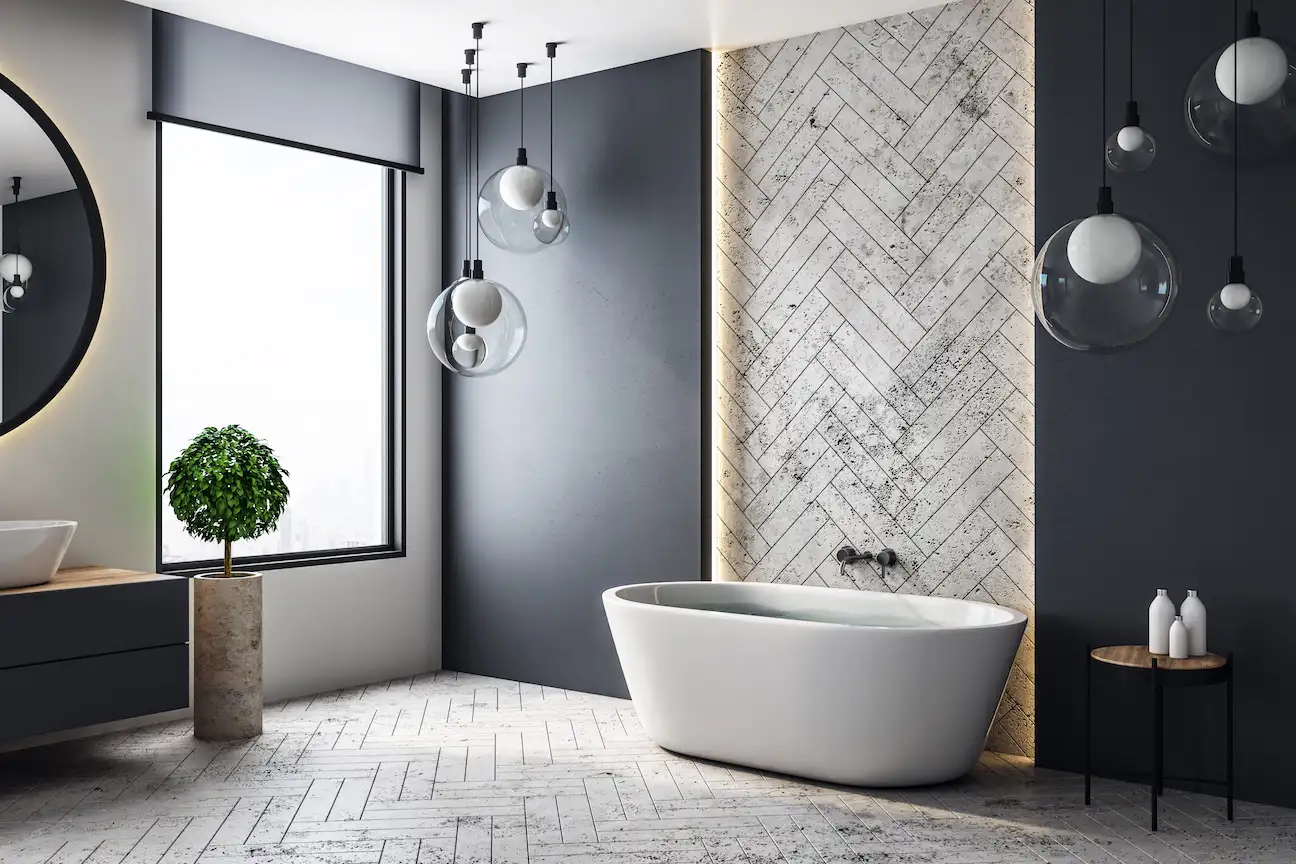 Be it on your floors or shower walls, a well-executed tile installation produces a lovely and robust surface that can be effortlessly maintained. Laying these tiles is no small feat and calls for diligent preparation to ensure success. The likelihood of obtaining unattractive tile designs is high, especially if you don't possess the necessary tools and expertise to complete the project.
This is especially the case if your room has a wall surround in your shower or around your vanity. With these tiles, your bathroom walls stay protected from water damage, ensuring its pristine appearance even with heavy usage.
Tile materials come in a wide variety, including choices like polished stone, ceramic, and glass. After you've determined your materials, the next important step is to engage a local tile installation expert. The decision to hire a professional means you can witness your design brought to life.
Rely on the professionals to handle any tile installation you need. With Kaminskiy Care and Repair, you can rely on our expertise and specialized tools to place and seal tiles with precision. No matter if you need simple ceramic tiles or intricate stone designs installed, our team is equipped to handle it.
---
Professional Bathroom Countertop Installation Services In Bel Air
Crafting a bathroom that's as stylish as it is practical hinges on your choice of countertop materials. It's essential that this feature is securely sealed and constructed for long-term durability, effectively preventing water from entering the walls and preserving cabinets and toiletries stored under the vanity. If you're contemplating a makeover for your current countertops or a transition to a new style, put your trust in experienced professionals to execute the project.
When you notice chipped tiles, stains, or discoloration in your bathroom, it's a perfect time for a style update. As soon as you detect these problems, get in touch with professionals to swap out the unsightly old countertop for a new one that reflects your taste. Our team is adept at tackling even the most difficult home improvement projects, including countertop removal and installation. We can give you the high-end finish that makes your bathroom shine, and on a budget, too.
---
Enhance Your Space with Faucet and Fixture Installation and Repair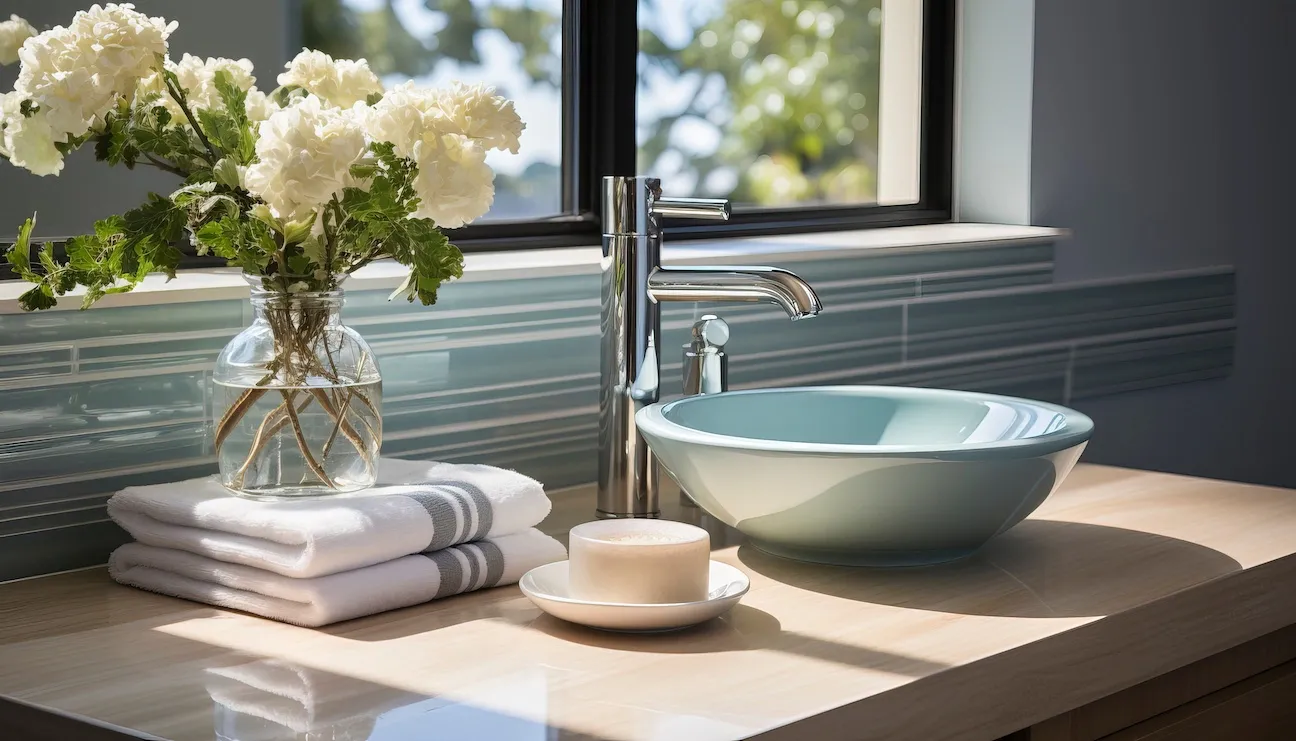 A properly working faucet is essential for keeping you and your family feeling clean, from washing your hands to brushing your teeth. Unfortunately, sometimes problems occur, making your faucet malfunction. The consequences of water leaks are substantial, resulting in gallons of water being wasted, while stubborn clogs can seriously disrupt your daily routine. Additionally, outdated fixtures can lead to higher monthly costs and make your home appear unappealing.
Giving the sinks, fans, and mirrors a makeover will completely transform your bathroom, reigniting your love for the space. However, installing these fixtures is a complicated and risky process that could lead to significant messes that cost a lot to clean up. Choosing a professional handyman service is the most effective means of ensuring that your fixtures are visually appealing, properly installed, and last a long time.
---
Bel Air Bathroom Lighting Fixture Repair and Installation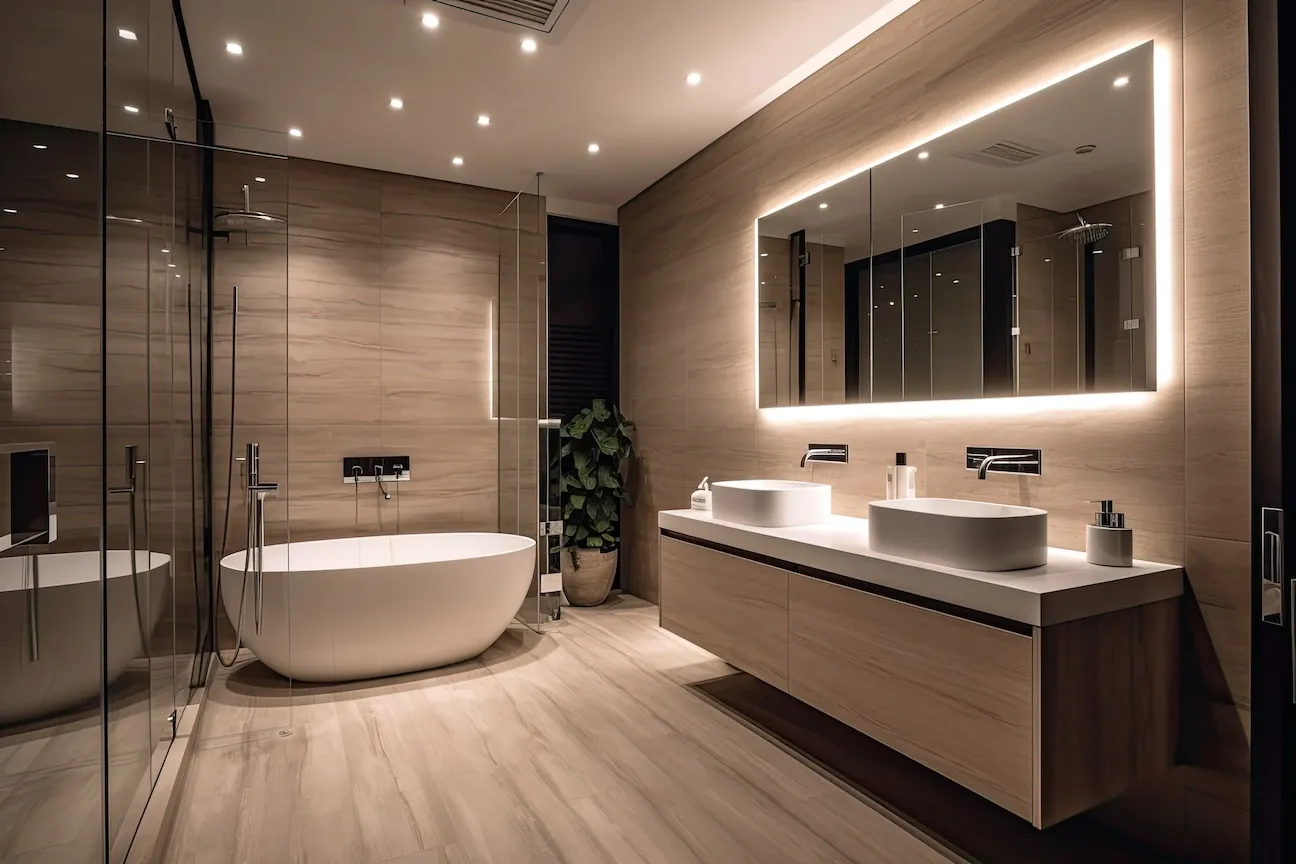 Lighting solutions are one of the most essential things regarding comfort. Inadequate lighting can result in individuals feeling uncomfortable and struggling to get ready in the morning, highlighting the necessity of comfort in any bathroom. It can also spotlight the less favorable aspects of your bathroom.
A range of issues can affect your lighting. Lights may flicker or appear dim if the wiring is damaged. An incredibly old system may lead to your monthly bill being much more costly than it should be. Your fixtures' design being outdated could result in discomfort and unhappiness. Whatever your needs, installing them on your own is a complicated and risky process not worth trying.
Because these fixtures require electricity, delving into them without an extensive knowledge of electrical systems and plumbing is a disaster waiting to happen. Don't risk your safety; hire a bathroom remodeling handyman to do the job. This way, you can have the space you've always dreamed of without putting yourself in harm's way.
---
Professional Toilet Installation Services for Your Home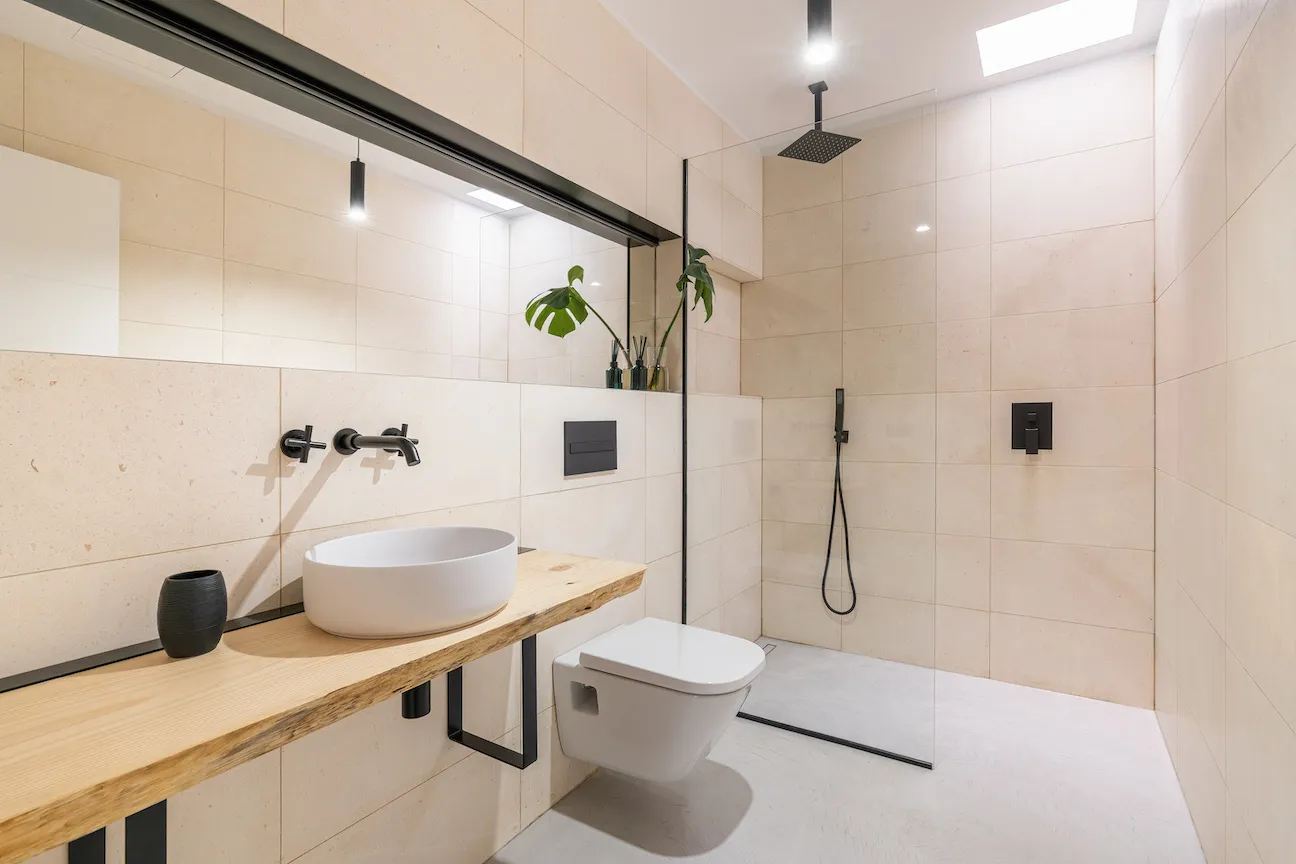 While the toilet may not be the most glamorous feature of your bathroom, having a fully functional and efficient one is crucial. Regular toilet clogs, leaks, or breakdowns can wreak havoc on your daily schedule. Improving the toilets in your home is a way to guarantee that this space functions at its best.
The act of replacing your toilet can pose risks, especially considering that many toilets are made from fragile porcelain that can break or crack easily. Additionally, you must address the plumbing connected to the toilet. This will create disgusting smells in your bathroom. Taking out the old toilet is also a labor-intensive process that requires a lot of strength and effort. Doing this on your own might create a huge mess.
For all your toilet repair or replacement needs, the dedicated handymen at Kaminskiy Care and Repair are here to help! Our team is equipped to handle anything, from replacing a single part to the entire unit.
---
Start Your Bathroom Makeover with Your Local Bel Air Remodeling Team Today!
While it may seem like crafting the bathroom oasis of your dreams is difficult and time-consuming, it doesn't have to be. Your local Bel Air remodeling company is the best way to ensure this project goes without any issues. Trying to tackle it independently will lead to increased costs down the road. When you need help with installation, repair, or home improvement projects, look no further than Care and Repair!