Neglected, tiny bathrooms are more than just a visual annoyance. Such circumstances can become stressors, impeding your ability to begin your morning routine or find relaxation at day's end. At Kaminskiy Care and Repair, we firmly believe that your bathroom should offer utmost comfort while staying true to your personal style and fulfilling practical needs. With our total bathroom renovation, we strip away the old and introduce exquisite alternatives, allowing you to bask in a spa-like atmosphere within the walls of your Concord home. 
---
Expert Bathroom Cabinet And Vanity Renovation Services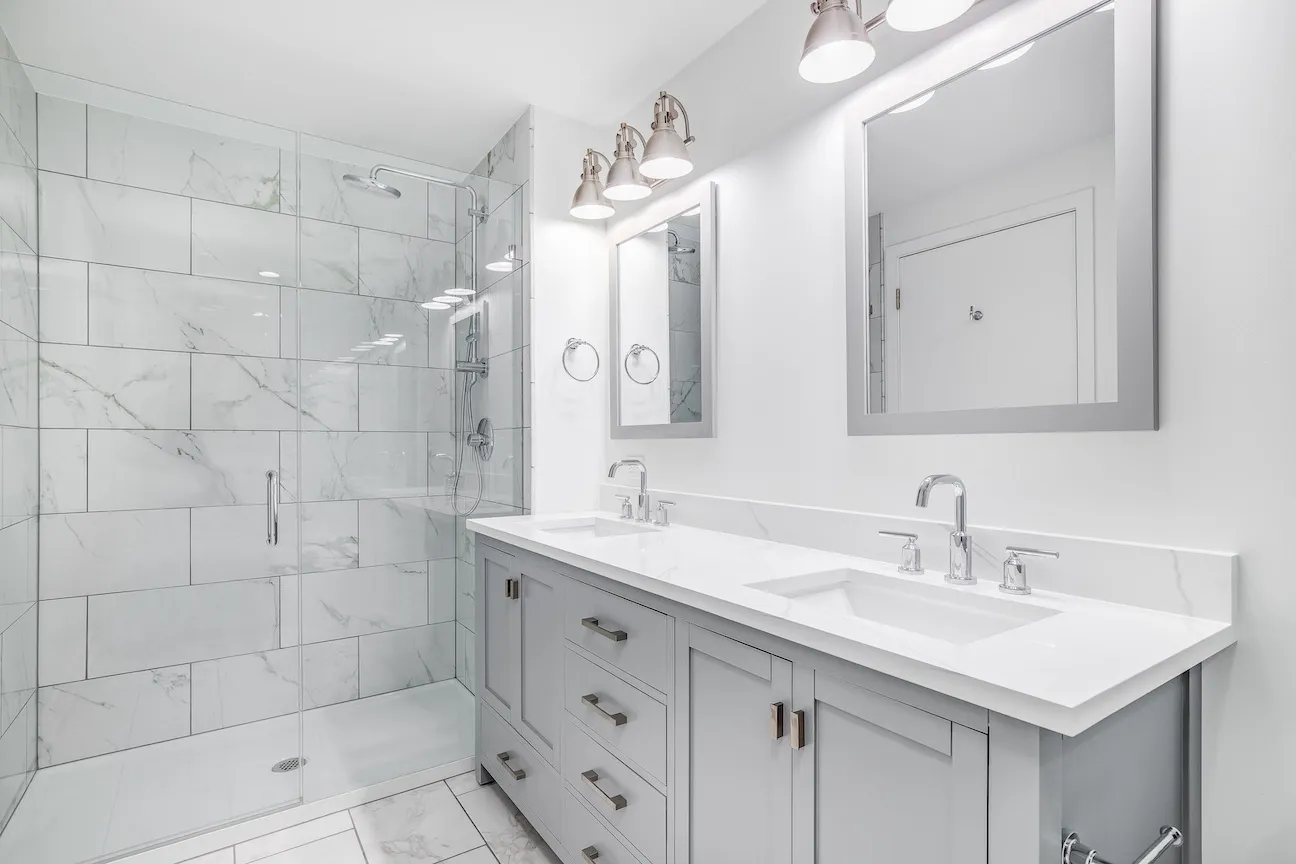 When designing your dream bathroom, the right vanity choice can be a game-changer. From free-standing to wall-mounted, the possibilities are limitless. For a cohesive look, you have the option to pick matching mirrors, transforming the entire space. Whether your vision leans towards a sleek, modern aesthetic or something more enduring and classic, we're here to make it a reality.
Choosing cabinets that match your vanity is an amazing way to create a cohesive look. Beyond their utility as storage, they allow you to infuse more of your personal style into your space. By selecting suitable cabinets, you can achieve bathroom organization while preserving the design of the room.
We take great pride in utilizing top-notch tools and methods to guarantee the longevity of your cabinets and vanity in the face of everyday wear and tear. Count on our dedication to quality to ensure your remodeling project remains enduring and timeless. Whether your preference is for low-maintenance choices or a more upscale look on a budget, we're here to guide you in choosing the ideal vanity and cabinets and ensuring their professional installation. No matter your needs, Kaminskiy Care And Repair can help!
---
Concord Bathtubs And Shower Base Upgrades
The shower pan is a critical, yet often overlooked, component of your bathroom. Its primary function is to keep water from escaping the shower, preventing any harm to your bathroom's walls or other elements. These components make up the floor, designed with a slight slope to ensure water is directed towards the drain.
Many of these pans are highly versatile, allowing you to tile over them or apply waterproof flooring to achieve a personalized style. These shower pans are integral in the process of renovating and upgrading the look of your space. Our capable team can lend a hand with installing fixtures, glass, and other necessary elements to create your dream shower.
If you love a long soak after work, replacing your bathtub can bring more life into your space. The appearance of obvious cracks on the surface diminishes the appeal of a tranquil bath, and may cause safety hazards. Replacing that worn-out, broken bathtub with a new one can inject new vitality into the space. For top-notch new bathtub installations, the experts at Kaminskiy Care and Repair are here to help!
---
Tub-To-Shower Conversion Handyman
Bathtubs can be a great feature, but not everyone wants one or has time to wait for the tub to fill for a long soak.  As kids grow up, they may find that their shower-tub combinations no longer suit their tastes and desire a more grown-up setup. Elderly couples might also desire a unit better tailored to their specific requirements. Bathtubs also require a substantial amount of space. In a small bathroom, every inch counts!  Converting a tub into a shower is a straightforward method to enhance your design and make use of wasted space.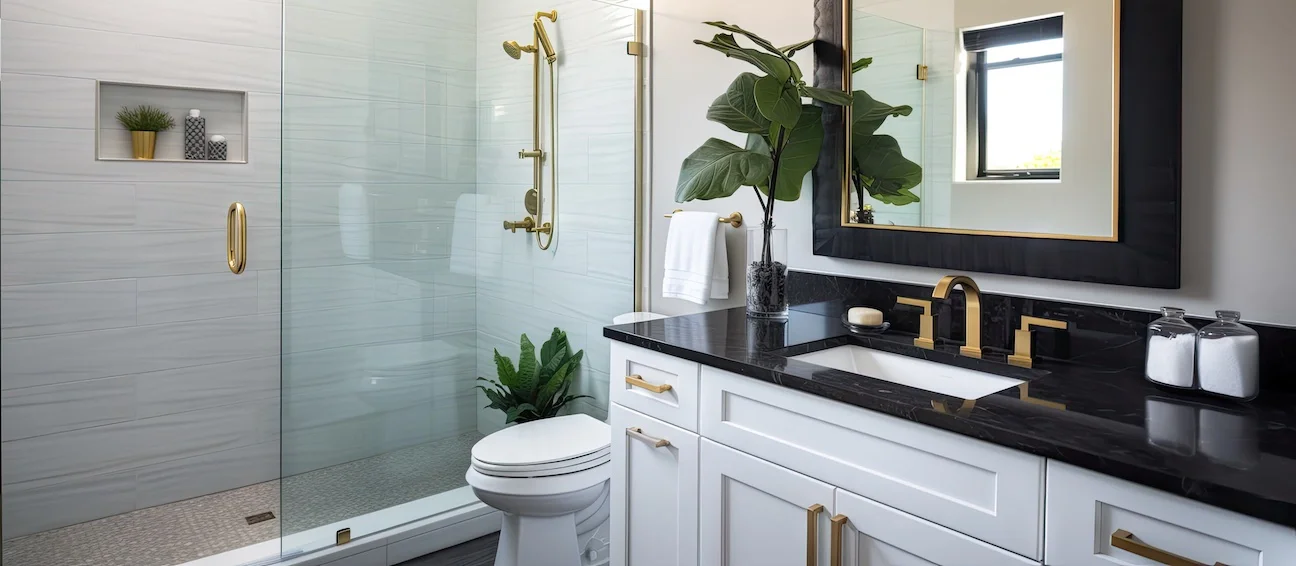 Trying to complete this project by yourself will only elongate the process, putting more strain on you. If the space has no pre-existing showerhead, this project calls for the demanding task of installing new plumbing. In order to carry out this project effectively, you'll need to shut off your home's water temporarily, perform precise cuts in the drywall to access the existing plumbing, and proficiently repair both the drywall and tile. This intricate process is better left to the skills of bathroom remodeling specialists.
Having the right tools on hand allows a team of experts to easily remove the existing unit and ready the space for the new shower. You can count on us to oversee every facet of this project, including removing your old tub, installing the new base, and completing the entire installation process. We're here to ensure your new bathroom meets your needs and reflects your unique style.
---
Tile Installation Services In Concord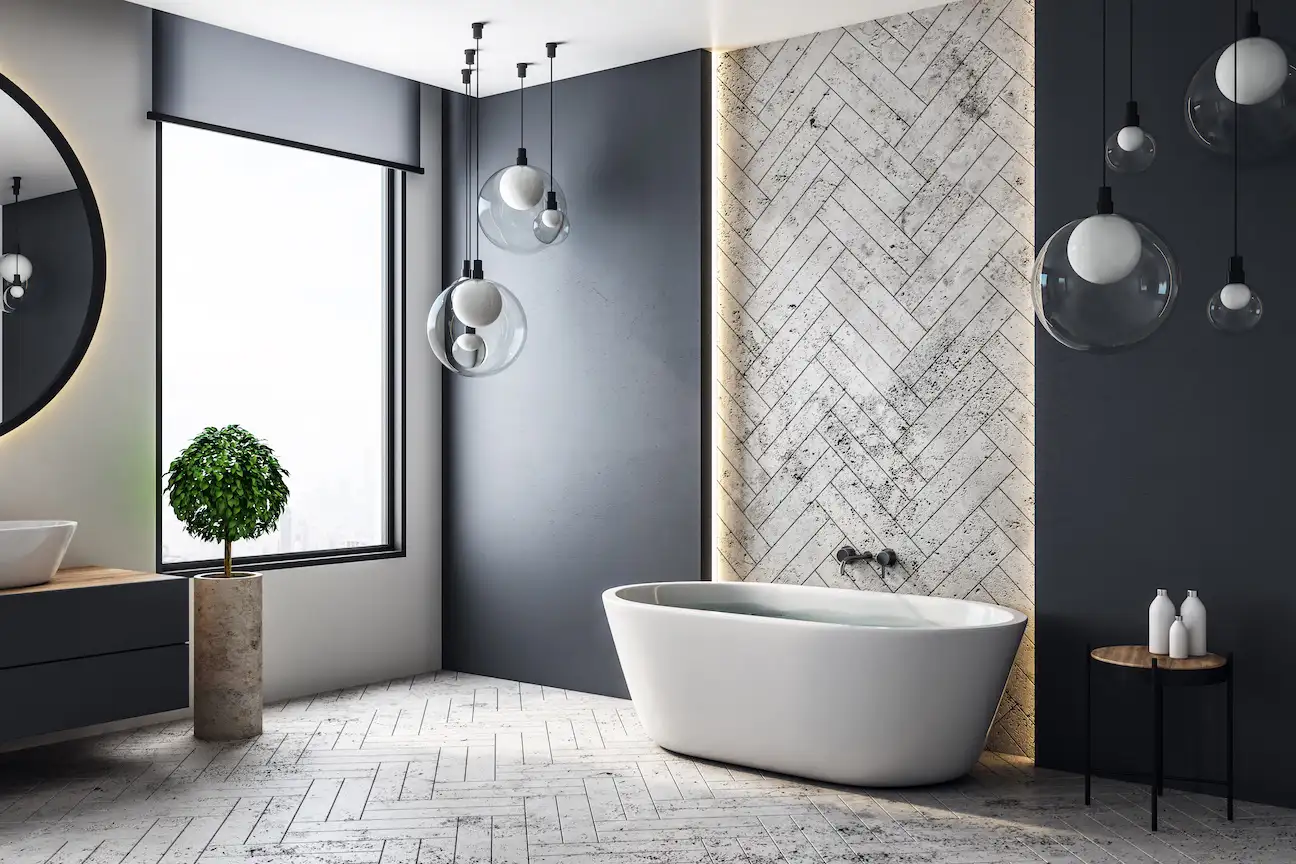 No matter if it's on your floors or shower walls, a masterfully executed tile installation creates a stunning and durable surface that's easy to keep clean. The act of installing these tiles is no small matter. These projects demand thorough preparation and a skilled hand for a successful result. It's far too easy to wind up with less-than-desirable tile designs, especially if you lack the tools and skills to do the project right.
This is especially true if you choose to do a wall surround in your shower or around your vanity.  The inclusion of these tiles safeguards your bathroom walls from water damage, guaranteeing their protection regardless of frequent use. There's an extensive array of tile materials to pick from, including options like natural stone, ceramic, and glass styles. Once you've settled on your materials, the next step is to bring in a local tile installation professional. Hiring a professional grants you the ability to see your design ideas come to life. 
To ensure the tiles come out as gorgeous as you envisioned, trust the professionals to get it done for you. Kaminskiy Care and Repair has the expertise and tools to place and seal tiles perfectly so they last for years and resist any water damage.  From sleek stone tiles to classic ceramic designs, we're ready to take on the job.
---
Professional Bathroom Countertop Installation Solutions
Achieving a bathroom that's both aesthetically pleasing and efficient means taking countertop material into account. Ensuring the longevity of this feature is crucial; it should be sealed effectively to prevent water intrusion into the walls while safeguarding cabinets and toiletries stored beneath the vanity. Whether you're interested in renewing your existing countertops or opting for a new style, entrust the project to skilled professionals.
When you notice chipped tiles, stains, or discoloration in your bathroom, it's a perfect time for a style update. As soon as you spot these issues, reach out to the experts to replace that unattractive old countertop with something that better suits your taste. Our team is adept at tackling even the most difficult home improvement projects, including countertop removal and installation. You don't have to break the bank to attain a high-end finish that makes your bathroom shine.
---
Top-Notch Faucet and Fixture Installation and Repair Services In Concord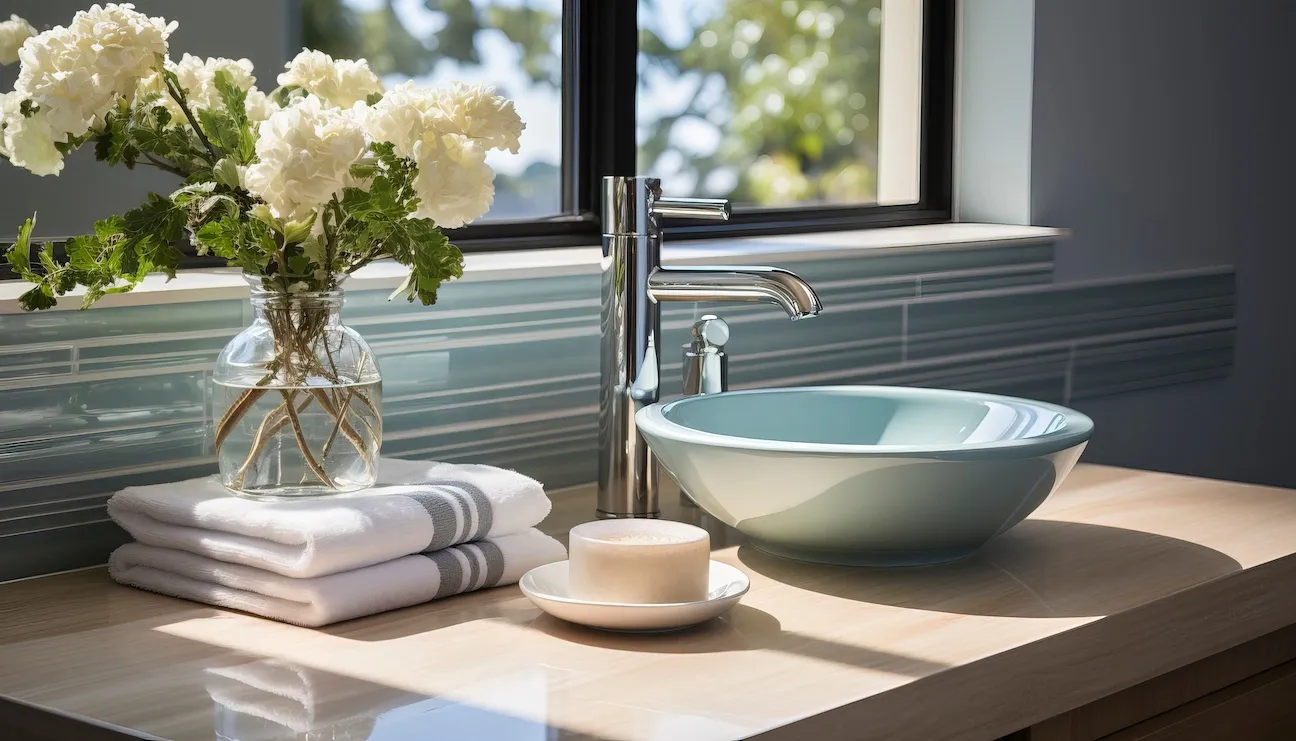 From handwashing to tooth brushing, having a well-functioning faucet is key to keeping you and your family feeling clean. Your taps can encounter a range of issues, though. The impact of water leaks can be substantial, resulting in gallons of water being wasted, while stubborn clogs can bring your daily routine to a standstill. What's more, the presence of outdated fixtures can translate into higher monthly expenses and your home looking unappealing.
Updating the sinks, fans, and mirrors will give your bathroom a new, incredible look that will make you fall in love with the space again. Undertaking the installation of these fixtures is a complicated process, especially on your own, and might result in even more expensive repairs. The best way to guarantee that your fixtures are beautiful, correctly installed, and built to last is to enlist the services of a professional handyman.
---
Concord Bathroom Lighting Fixture Experts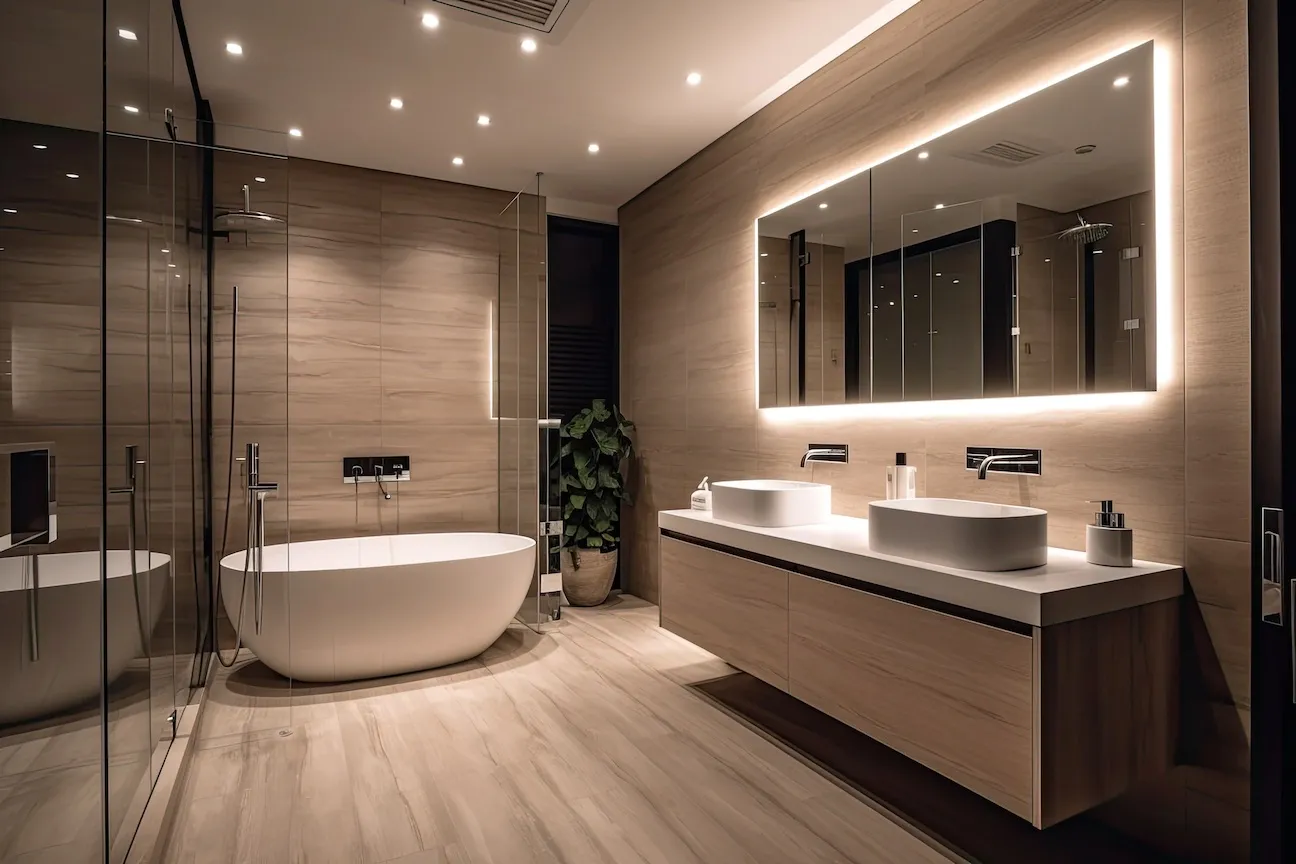 When it comes to comfort, don't underestimate the importance of lighting solutions. Poor lighting can make people feel uncomfortable and make it hard for them to get ready in the morning, underlining the important role of comfort in a bathroom. It can also make the least pleasing aspects of your bathroom stand out.
Many problems can arise with your lighting. Dim or flickering lights can be a sign of damaged wiring. If it's extremely outdated, your monthly bill could be considerably more expensive than it should be. Outdated fixture designs could contribute to discomfort and unhappiness. Whatever your needs, installing them on your own is a complicated and risky process not worth trying.
Since these fixtures need electricity to function, diving into this project without a comprehensive grasp of electrical systems and plumbing can have disastrous consequences. Ensure your safety by entrusting the job to a bathroom remodeling handyman. This strategy allows you to achieve the dream space you've always wanted without any associated risk.
---
Professional Toilet Installation Services for Your Home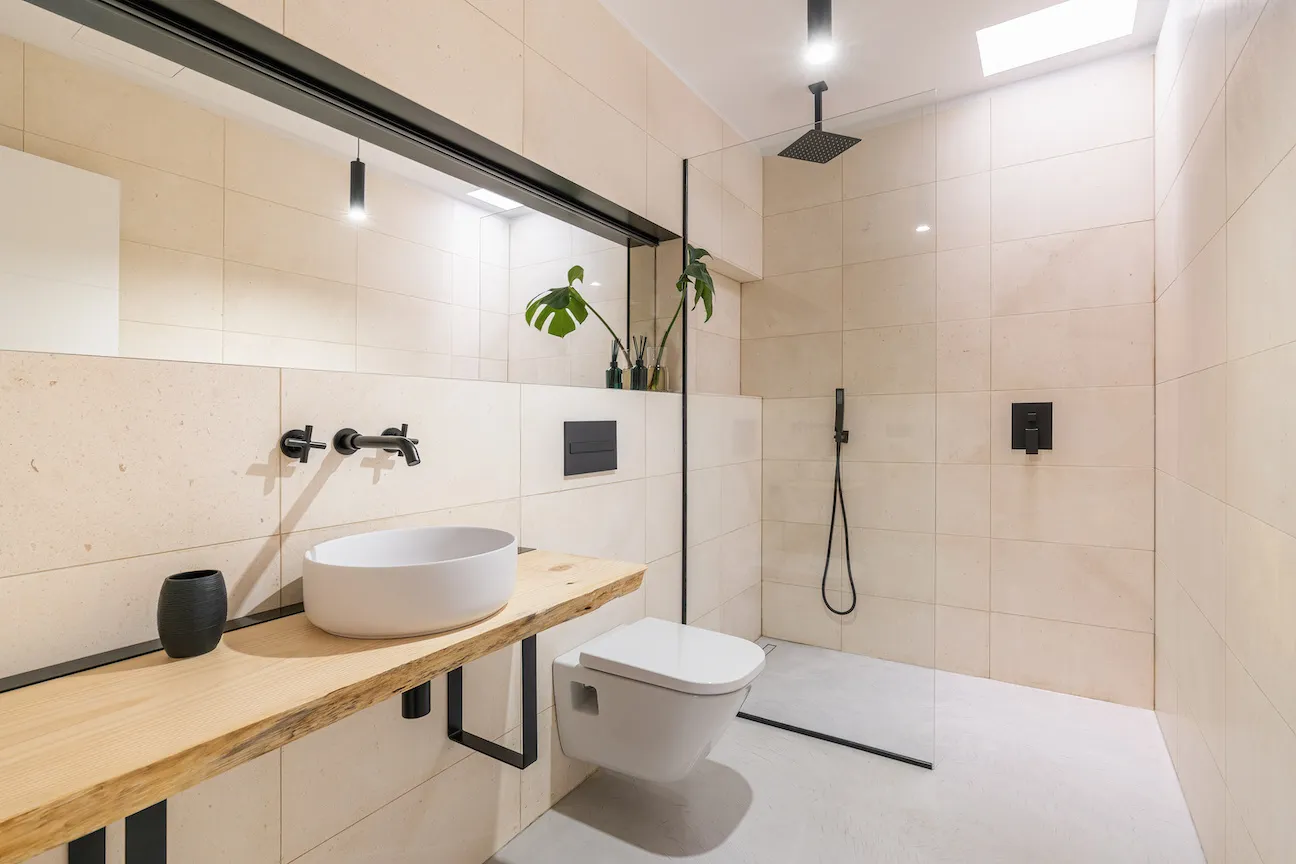 Although the toilet may not be the focal point of your bathroom, it's crucial to ensure that the one you have is fully functional and efficient. Frequent toilet clogs, leaks, or malfunctions can be a major inconvenience in your daily life. Getting new toilets for your home will ensure the functionality of this space.
The task of replacing your toilet isn't without its risks, considering that many toilets are constructed from delicate porcelain susceptible to breakage or cracking. Also, there's the plumbing running from the toilet that requires attention. This can lead to nasty, lingering odors in your bathroom. Removing the old toilet is no easy feat and entails a significant amount of both physical strength and expertise. Trying to manage this job by yourself can lead to a messier result.
The Kaminskiy Care and Repair handymen are here to help you with any toilet repair or replacement you need! Whether you need a single part or the whole unit replaced, our team can handle it.
---
Hire Your Local Concord Bathroom Remodeling Company Today!
Crafting the ideal bathroom oasis can be a challenging and time-consuming project, but it doesn't have to be. Employing the help of your local remodeling company is the best way to ensure this project goes off without issue.  Doing it on your own will mean paying more in the long run. When you need help with installation, repair, or home improvement projects, look no further than Care and Repair!