When homeowners are eager for a new look, they often choose to start with the kitchen. As the main area of every Concord home, it's only natural that most people start with updating this room. In fact, they form the backdrop for family gatherings and dinner parties. Unfortunately, no kitchen remains pristine forever.
Similar to other commonly used rooms in your home, this space often demands extra maintenance to keep things running smoothly. Its purpose is to be a welcoming and warm place, while still being fully functional. Poor plumbing, cabinets in need of repair, or outdated fixtures can hinder your ability to utilize this space effectively, resulting in a dated and uninspiring atmosphere.
Here at Kaminskiy Care and Repair, we recognize the value of a usable kitchen. Thanks to our extensive background in home improvement and maintenance, we have the knowledge to help you attain the space you've been longing for. If you're in need of cabinet replacement or planning a complete kitchen makeover, count on our expert Concord team to take on your most difficult projects.
---
Handyman Services For Kitchen Island Installation
Islands can significantly enhance your kitchen. With their addition of vital countertop and storage space, they elevate practicality and convenience, serving as a central feature of the space. They also offer more working space for food preparation during social events, making sure it never feels crowded in the kitchen. Some units can even add additional seating or serve as a natural hangout spot for friends and family.
Islands can differ in size, shape, and their intended purpose. With options such as built-in seating or the capability to hold appliances like an extra stove, islands can greatly contribute to enhancing your kitchen's functionality and efficiency. You can customize your island to fit whatever your needs and the size or shape of the room. Once you've located the perfect one, give the specialists a call for assistance with installation!
Our team can handle any type of island, from a prefabricated design to a custom piece built to fit your specifications. With years of experience, we are skilled at installing all elements of an island, including countertops. We're here to make your home improvement project hassle-free.
---
Countertop Installation Services In Concord
The real work gets done on the kitchen counter. Countertops endure a lot of wear and tear, from meal preparation to creating your next baking masterpiece. They are instrumental in making your dream kitchen a reality, especially if you frequently enjoy cooking. Surfaces that are cracked or damaged can hinder your meal preparation, as uneven surfaces make chopping more challenging.
If the material is damaged, it can collect food particles and bacteria, posing a potential threat to health. Even more concerning, broken countertops can damage the cabinets below. When you see a crack on any surface, it's crucial to reach out to the experts for a replacement.
Countertops occupy the largest share of usable space in the kitchen. It can be easy to overlook these vital components, but having something durable and stylish can go a long way to making your kitchen feel brand new. You would be surprised at what a difference it can make.
Do to the overwhelming choice of materials to choose from, it's now easier than ever to find that perfect match you are looking for. You want a surface that can tolerate your messiest experiments and remain easy to clean no matter what. Whether that is wood, marble, quartz, or something else, our experts can efficiently install your new counters so you can go enjoy the kitchen of your dreams!
---
Local Kitchen Faucet Installation Handyman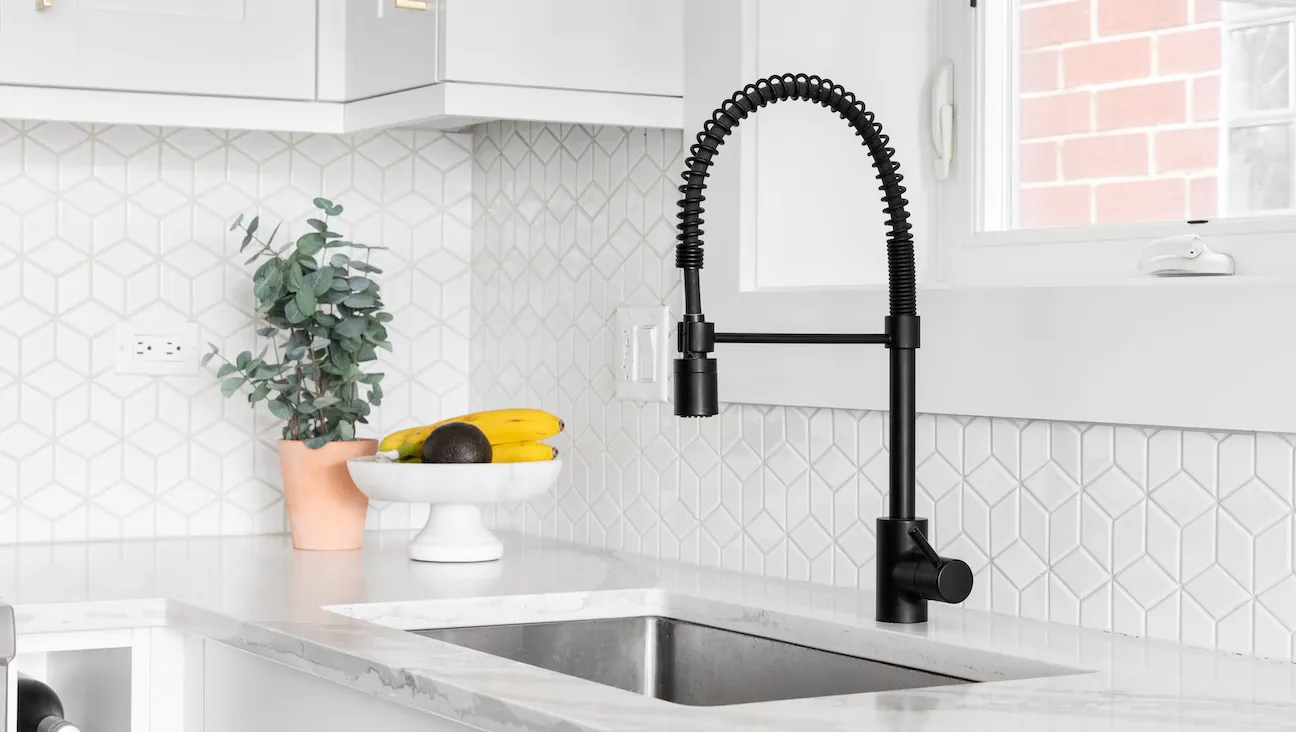 The plumbing system in your kitchen should not be overlooked; it's as important as the one in your bathroom. Most refrigerators have water dispensers, and it's necessary to tie the dishwasher into the existing pipes to guarantee it works correctly. What matters most is having running water for your sinks, so you can efficiently clean dishes, your hands, or groceries you just brought home.
When you notice leaks in your faucets or pipes, encounter poor water pressure, or find rust and mineral buildup, it's essential to call in professionals to bring these fixtures back to proper working order. Without a properly functioning faucet, your home can become quite messy, especially when you have a sink full of dirty dishes.
Count on your local Concord handyman to handle the job. Whether it's a complete faucet replacement or dealing with a few leaks, our team is experienced in getting things done efficiently, so you can return to enjoying your home. We can provide assistance in replacing your worn-out or malfunctioning garbage disposal, too.
Replacing your faucet isn't exclusively for cases where it's broken. Sometimes, a fixture update is all that's needed to infuse new life into your kitchen's design. Redesign your space to align with your current style choices or try out the latest trends. You will be surprised at what a difference it can make!
---
Concord Cabinet Installation Services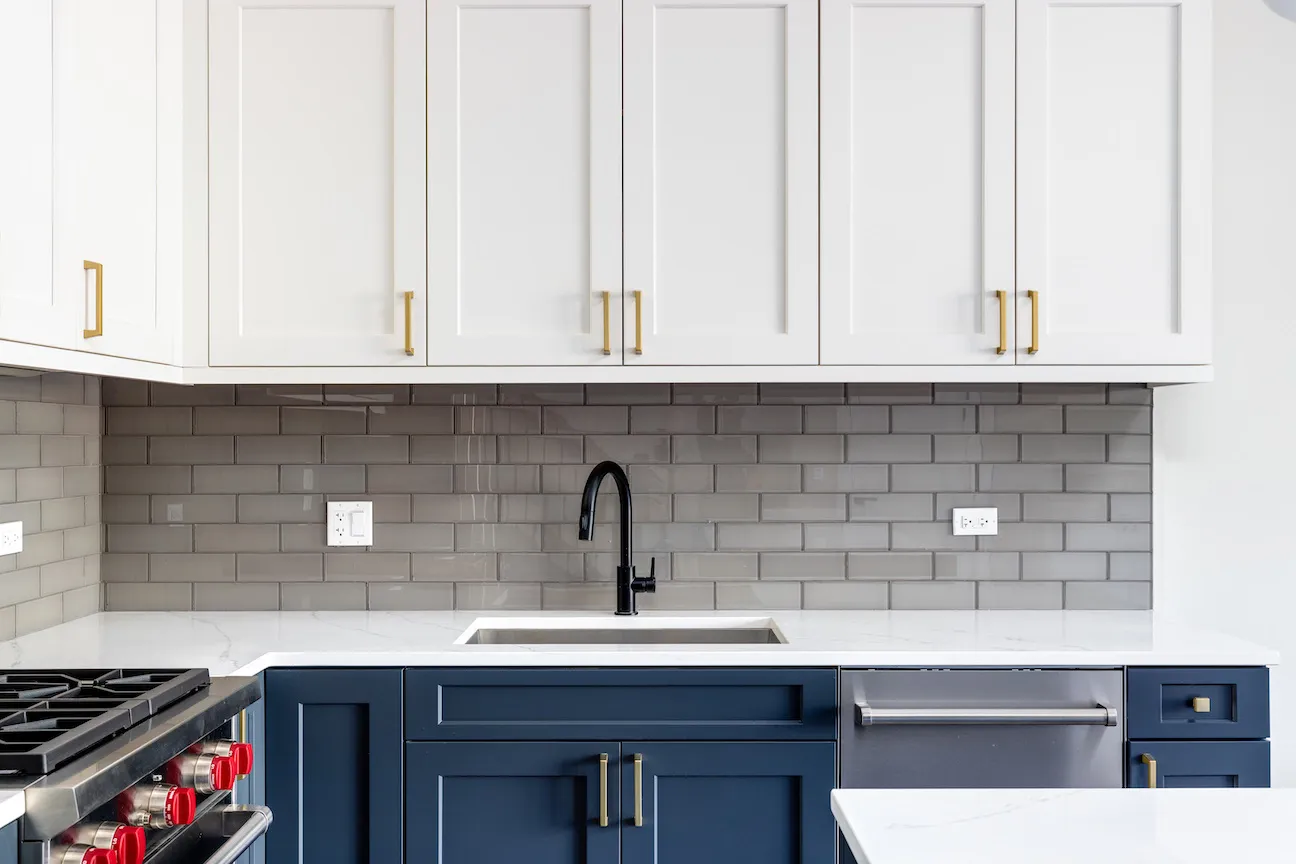 Cabinets are another essential piece of any practical kitchen. They provide an organized storage solution for items that you don't want on your counter. Considering the numerous tools, toys, and technologies available to home cooks, it's important to have storage space for them.
Cabinets offer an additional layer of defense to protect your tools. Unfortunately, that also means these units are the first to show signs of damage. The cabinets are susceptible to damage from water and mold, which may lead to door warping or cracking. Additionally, it can result in shelves that are not level and drawers that won't shut correctly. As soon as you detect any damage, don't hesitate to contact the professionals for an efficient replacement project.
Even if your units aren't damaged, replacing them can provide your kitchen with a modern look. Cabinets now come in a wide range of styles, colors, and finishes. With such a diverse array of choices, you can modify them to fit your preferred look. Additionally, you can go with more resilient materials, like oak, that can truly emphasize the elegance of your overall interior design style.
Regardless of why you're thinking about changing your kitchen cabinets, Kaminskiy Care and Repair is prepared to assist. Our team of professionals has the know-how to seamlessly remove and install a variety of styles and types, making the process hassle-free.
---
Residential Sink Installation Services
Though they serve an important role, sinks in the kitchen are often taken for granted. Even if they aren't easily seen, they can still play a role in the look and functionality of your kitchen. Renewing your cabinets and faucets can revitalize your kitchen, but it's equally important to have a fully functional sink to complete the transformation. Cracks or stains on sink surfaces can take away from the overall look.
You may also consider a larger sink to better suit your lifestyle. No matter your selection of material or type, our handymen are skilled at removing your old unit and replacing it with something new! The process of installing a new sink can be a useful time to examine for potential problems, including those involving plumbing or the current faucet setup. With the proper tools and years of experience, our professionals can take care of this challenging project on your behalf.
---
Backsplash Installation Services In Concord
When updating the look and feel of your kitchen, you shouldn't neglect the backsplash above your counters. Their purpose is to safeguard your walls from spills, grease stains, or any cooking mishaps that could damage them. These installations are not just practical; they also offer another chance for you to express your design style.
Damaged or cracked backsplashes cannot effectively protect your walls. In addition, they become visually unappealing and can make your kitchen seem outdated and tired. By swapping out these features, you can add color or another design element to build your perfect cooking and entertainment spot. Unique elements like this can take a great look and make it extraordinary.
The abundance of options can make selecting one a daunting task. You certainly wouldn't want to prolong the installation process, especially after dedicating a lot of time, possibly days, to considering style decisions. When you tackle backsplashes, the process can be tough due to gravity and the importance of maintaining even spacing. Instead of going it alone, entrust our handyman team to get everything done for you.
---
Kitchen Flooring Services For Local Homes
No kitchen renovation would be finished without addressing your flooring. With all the hard work you've put into making the space more inviting, you wouldn't want poorly laid floor tiles or wood to spoil the look. Get rid of old flooring and opt for something entirely new to refresh your space. This can yield a significant outcome, especially when completed simultaneously with our other remodeling solutions.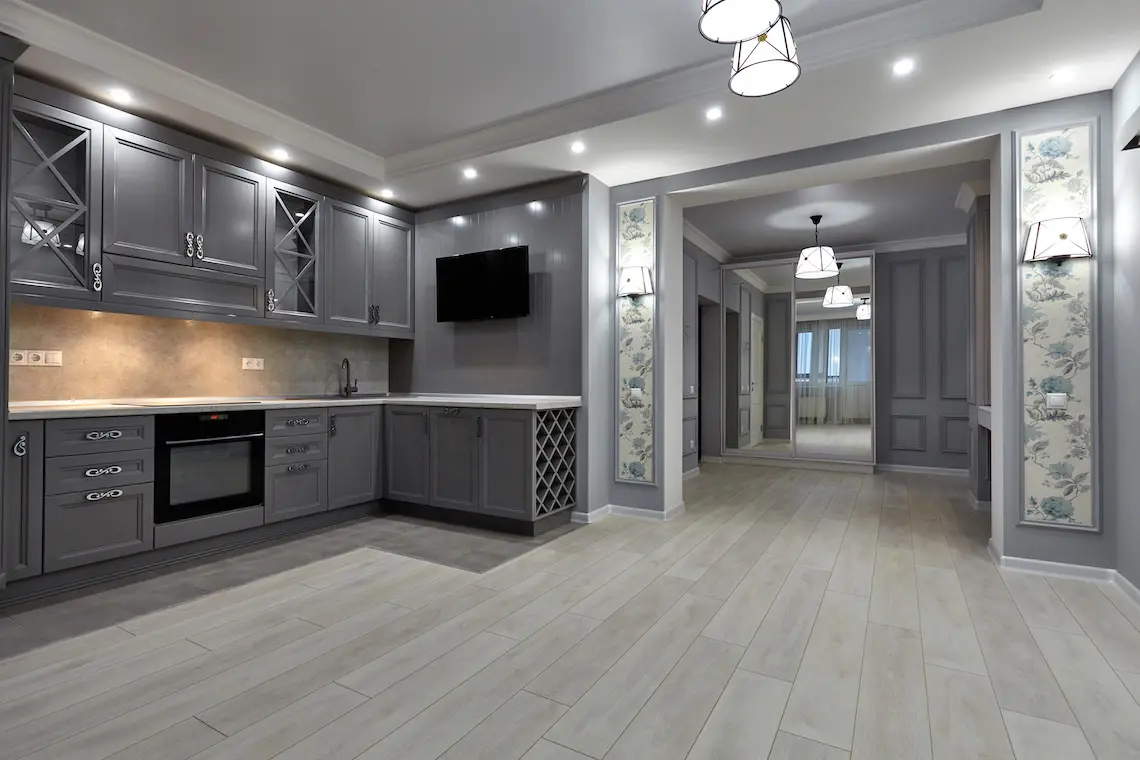 Once you've settled on your flooring choice, feel free to get in touch with Care and Repair's professionals for expert installation. Our experienced team has everything they need to install your new floors accurately, allowing you to focus on cooking and hosting dinner guests. Concrete, wood, laminates, and tile can make all the difference when it comes to your comfort.
No matter what you settle on, count on our experts to complete the project! Our team is capable of handling even the most challenging home improvement projects.
---
Local Kitchen Remodeling Services In Concord
The heart and soul of your house is your kitchen. When outdated, worn, or malfunctioning fixtures begin to impact your space, it's time to consider a complete renovation. Even homeowners who are familiar with the process can find this daunting. When you've made the decision on all new fixtures, the last thing you're interested in is attempting to install them by yourself.
Care and Repair's Concord handyman team is at your service. They have the right tools, skills, and expertise needed to conquer your toughest renovation project. Kaminskiy Care and Repair has been offering quality kitchen remodeling and maintenance to Concord homeowners in the area since 2005. Our team is capable of handling projects of any size. We're dedicated to making your dream kitchen a reality.