For many people, buying a home is the most important investment they will ever make. In this space, you can foster a loving environment for your family, create treasured moments with those you cherish, and, most importantly, embrace the joys of everyday living. If something breaks, you may not have the necessary knowledge or tools to make the required repairs. No one enjoys living in a space with dysfunctional fixtures. Leaving these broken fixtures alone for an extended period could also cause the damage to grow. Getting the help of a handyman is the most effective approach to guaranteeing that this space functions smoothly.
One of the features we at Kaminskiy are very proud of is our comprehensive selection of handyman services. Our skilled team is capable of handling any improvement project with expertise and proficiency, from bathroom remodeling to mold damage. Kaminskiy also understands how important this space is for you and your family, so we treat your property as though it was our own. Call our office today for same-day service!
---
---
Local Seattle Handyman Services
Time and weather will have an impact on your property, no matter where you reside. Even the most durable houses are prone to wear down over the course of time. As time passes, the electrical and plumbing systems in place may begin to lower in efficiency or falter, leading to an uncomfortable living experience. Despite having a comprehensive to-do list for your projects, as additional problems emerge, it becomes progressively unmanageable to stay on top of things. Don't allow the safety of your family to be compromised by the wear and tear of time.
When it comes to fixing your home, hiring a local handyman service is the best choice. Kaminskiy is the ideal solution for any replacement, repair, or installation needs your home may have. While the idea of saving money may be enticing, it's essential to understand the potential pitfalls of attempting repairs without the proper training or equipment. Without the necessary skills and tools, you could unintentionally inflict more damage to your property or put yourself at risk of injury. Don't risk your own safety. We have you covered, let the local friendly team at Kaminskiy Care and Repair tackle your to-do list for you!
Don't allow the safety of your family to be compromised by the wear and tear of time. When it comes to fixing your home, hiring a local handyman service is the best choice. Kaminskiy is the ideal solution for any replacement, repair, or installation needs you may have. While the idea of saving money may be enticing, it's essential to understand the potential pitfalls of attempting repairs without the proper training or equipment. Without the necessary skills and tools, you could unintentionally inflict more damage to your property or put yourself at risk of injury. Don't risk your own safety.
We have you and your home covered, let our amazing local friendly team at Kaminskiy Care and Repair take care of your to-do list for you!
---
Local Home Maintenance Services For Seattle
Remodeling
Painting
Plumbing
Electrical
Flooring
Gutter cleaning
Installing wall fixtures
Installing ceiling fixtures
Regular monthly maintenance
Smart home updates
Custom closet installation
Cabinet installation & repair
Modifications for aging in place
Deck installation
Deck repair
Kitchen fixture installation & repair
Crown molding & baseboard installation
Fences
Stairs, banisters, & railings
Dry rot
Termite repair
---
---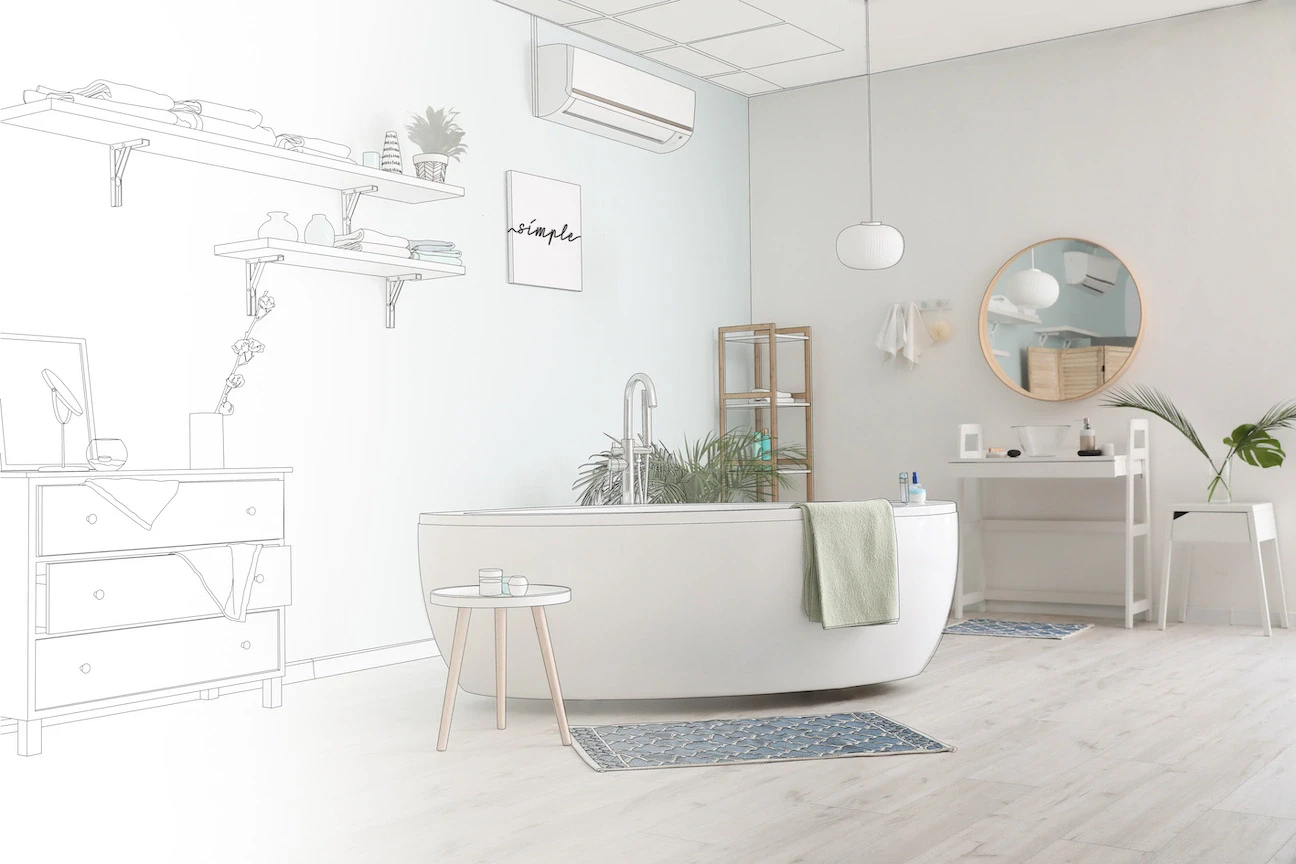 These spaces are consistently among the busiest rooms in any household. Your family and any guests utilize the bathroom extensively.
Regrettably, various issues can occur in your bathroom, such as leaks, clogs, and poor ventilation. It is crucial to promptly address and fix these problems as soon as you notice them.
Clogged plumbing in the bathroom results in water backup that will create unpleasant odors. In addition, there is a chance of completely flooding your entire bathroom. When lights are broken, the lack of illumination poses a safety risk for anyone who uses this room.
Although functional, outdated bathrooms are still in need of refurbishment to improve their overall condition. Old and outdated fixtures in your bathroom oasis can create discomfort for your guests.
It also influences your overall perception of your property. Remodeling this room is the easiest way to refresh your love for your property and provide a comfortable space for your guests.
Whether you need to repair or remodel your bathroom, it is important to avoid tackling this project without professionals. The bathroom contains complex electrical and plumbing systems. Without a complete knowledge of these systems, you're bound to make a mistake. This will end up costing you a lot more money in the long run.
Enlisting the services of a professional handyman specializing in bathroom repair and remodeling guarantees that your repair projects are executed seamlessly. Kaminskiy can help you with any bathroom improvement project you need.
---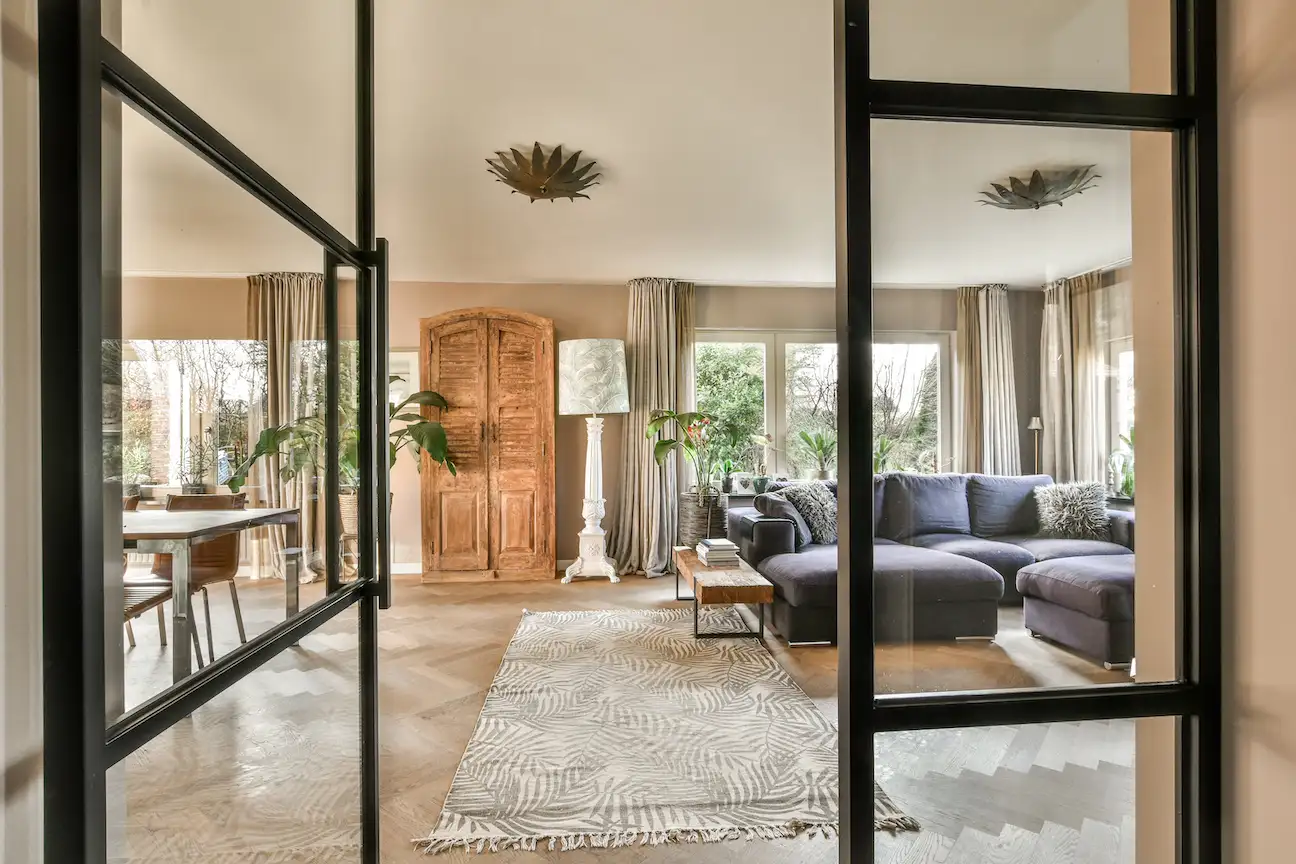 Your doors and windows play vital roles in multiple essential functions. They are responsible for guaranteeing the safety and protection of your family. If your doors and windows are not functioning properly, there is a risk to your family's safety.
Furthermore, doors and windows are crucial to insulation. Broken sealing or loose joints allow air from outside to enter the space. As a result, you will end up paying more for air conditioning or heating since the outside air will affect the inside air. In addition, you may want to replace your doors solely for aesthetics. Outdated and rundown entrances can give a negative impression.
Kaminskiy's door and window handymen have you covered, no matter your needs. Allow us to take care of the work for you, whether it's resealing your windows or replacing every door. Contact the Kaminskiy team today go get started on your Door or Window Repairs!
---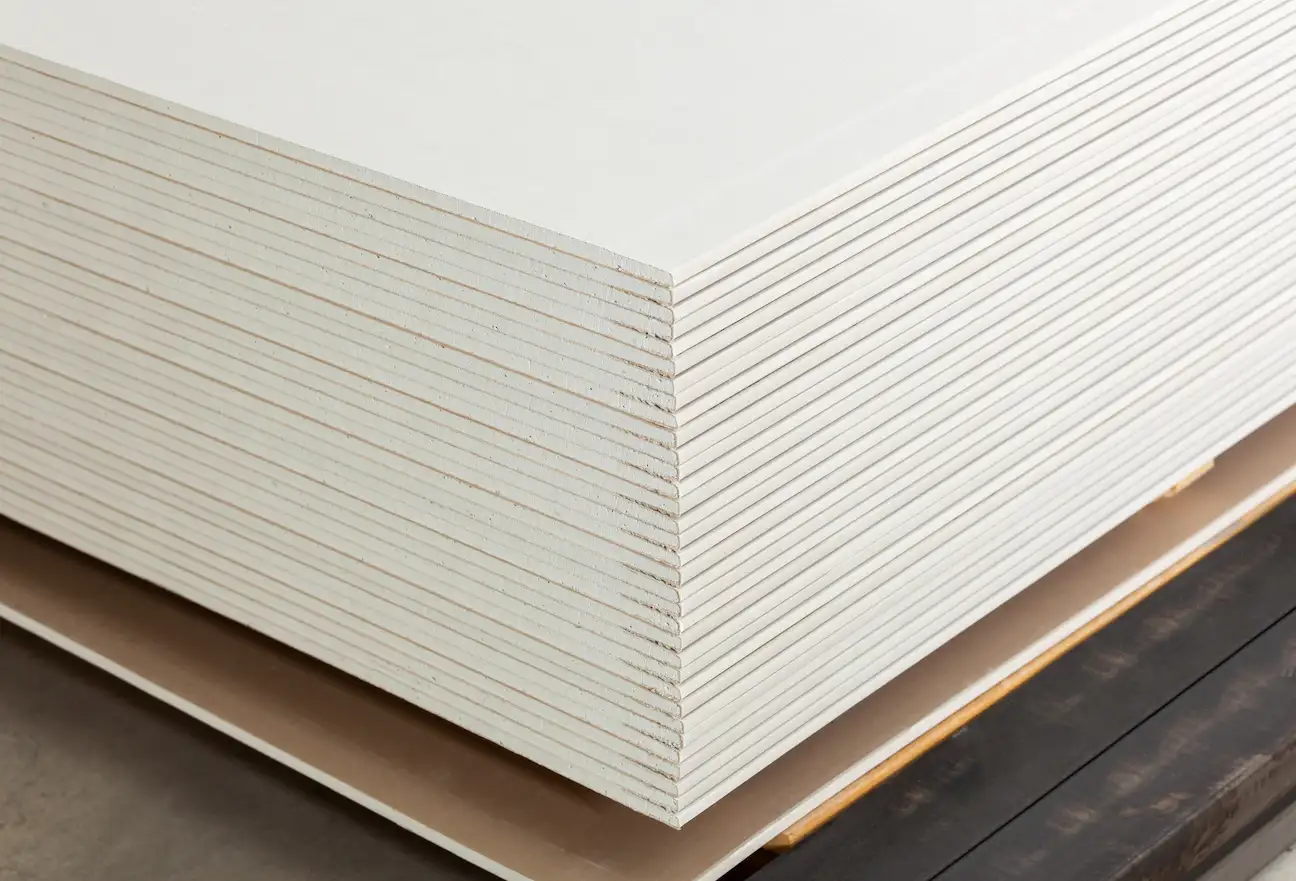 Your walls should strive to be clean and smooth to emphasize the beauty of the furniture and artwork adorning your interior. The presence of cracks, stains, or dents on your drywall will consistently capture your attention, diverting your focus from the intended beauty of the space.
In addition to diminishing your love for your home, drywall and stucco damage can pose a risk for more significant and severe issues. Chips in the stucco compromise the integrity of your drywall, creating vulnerability to water damage.
Dents in your drywall provide entry points for termites, mold, and dry rot to infiltrate the internal parts of your walls. This leaves wooden supports extremely susceptible to future damage.
Getting the right drywall handyman is also essential, as lower quality services often fail to correctly texture match, leaving a clear mark where the drywall was damaged. This draws even more attention to the damage, further contributing to an unwelcoming atmosphere.
Kaminskiy offers quick, easy, expert drywall and stucco services. No matter if you need help with texture-matching, installing new walls, or fixing dents, our experts can help.
---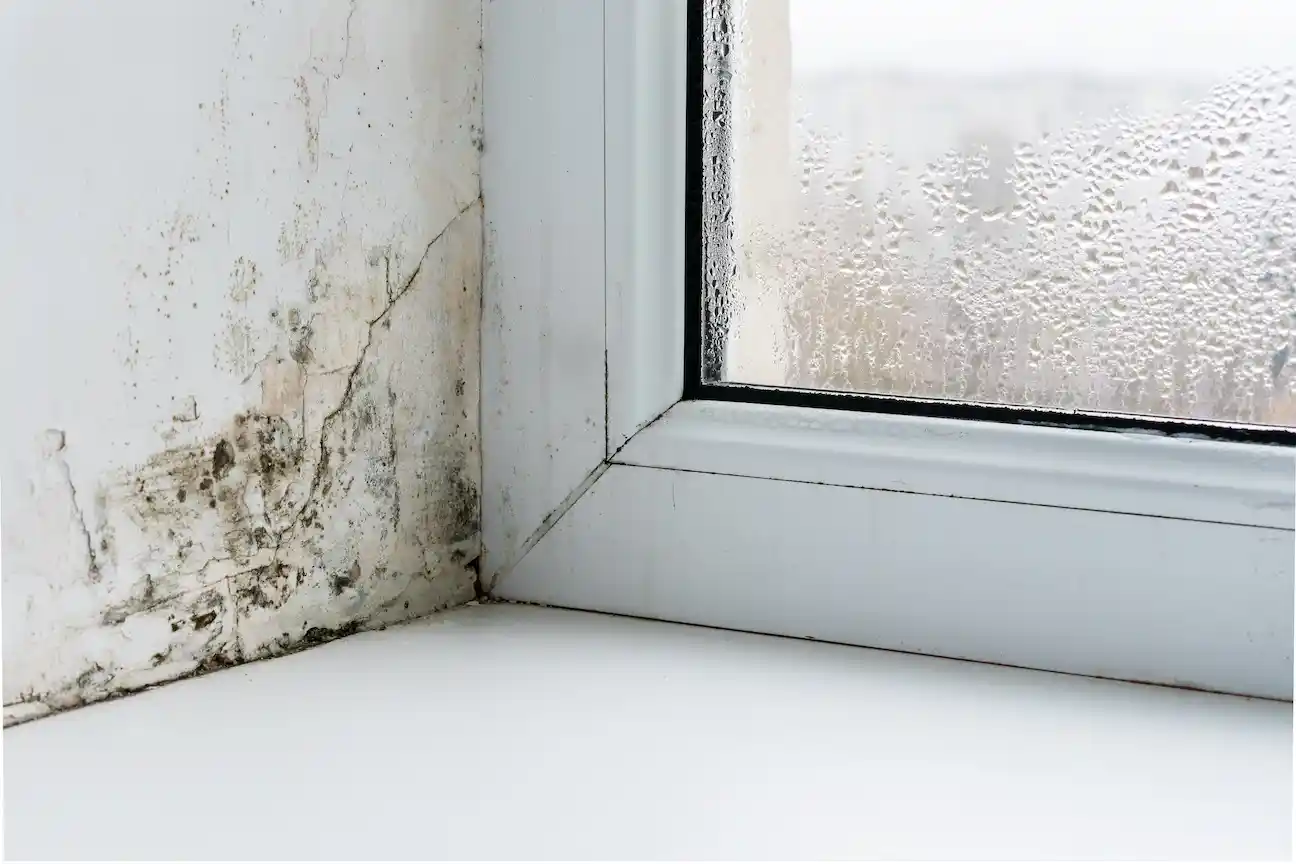 While drywall damage can stem from multiple factors, water, and mold are frequently responsible for leaving stubborn and noticeable marks on your walls. After removing the mold or moisture, it is essential to address the damage that remains rather than leaving it unattended.
Dealing with the root cause of water damage does not guarantee the restoration of your walls' condition, as leftover damage will still remain on your walls.
The presence of excess water soaked in leaves them susceptible to mold. This would require a substantial expense to ensure the safety and health of your family. By replacing the affected walls, you can maintain beauty and functionality while ensuring the good health of your family.
One of the most frightening experiences is finding a patch of mold in your home. While mold is always present in every house, it becomes a problem when it grows large enough to be seen and gives off spores.
Having mold spores floating around in the air can negatively affect your and your family's health. Leaving mold infestations untreated will only contribute to the escalation of the issue, meaning swift and thorough removal. While removing the infestation isn't something our handyman can do, we can repair any surfaces that have previously been affected.
---
Seattle Dry Rot And Termite Restoration Handyman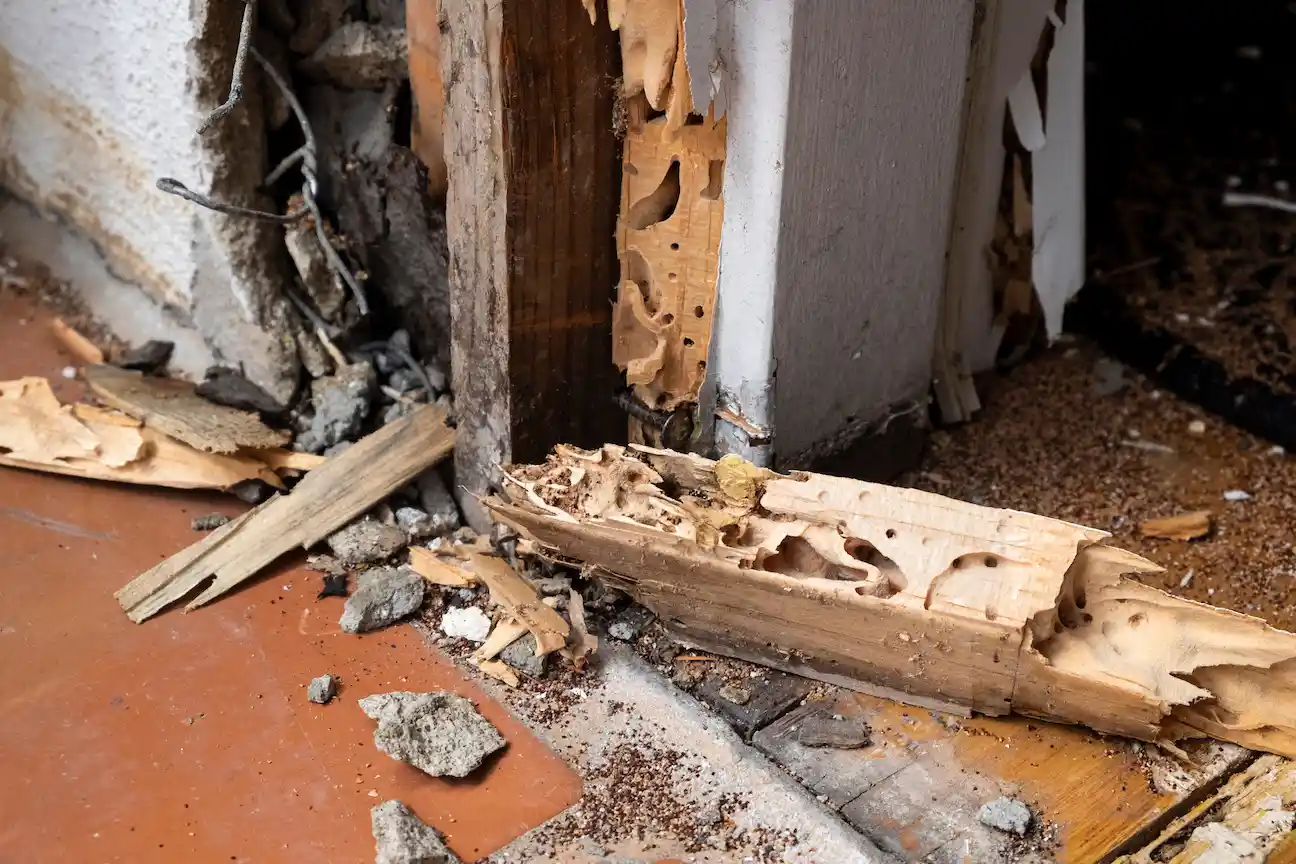 It's important to note that mold is not the only kind of infestation that can trouble your house. Dry rot and termite infestations have the potential to cause irreversible damage to the wooden structures in your home.
These infestations can cause severe harm to the wooden supports and flooring, compromising both the aesthetic appeal and structural soundness. Once they have been killed, it is imperative to replace the damaged areas quickly.
Dry rot is a type of fungus that consumes wood. While dry rot and termites may not consume every portion of the wood, the remnants they leave are weak and susceptible to easy breakage. The functionality of any wood that supports the structure of your home would be compromised.
Termites have a notorious reputation for devouring wood surfaces.
Killing the infestation will halt its progression into other sections of your home; however, it will not restore the strength of the affected wood. Many exterminators do not have the necessary skills to replace the fragile wooden surfaces, leaving your house more vulnerable to potential structural damage.
Obtaining the services of a reputable dry rot and termite repair service is the best approach to ensure the structural integrity of your house. Take action now and call Kaminskiy Care and Repair!
---
Seattle Fence And Gate Repair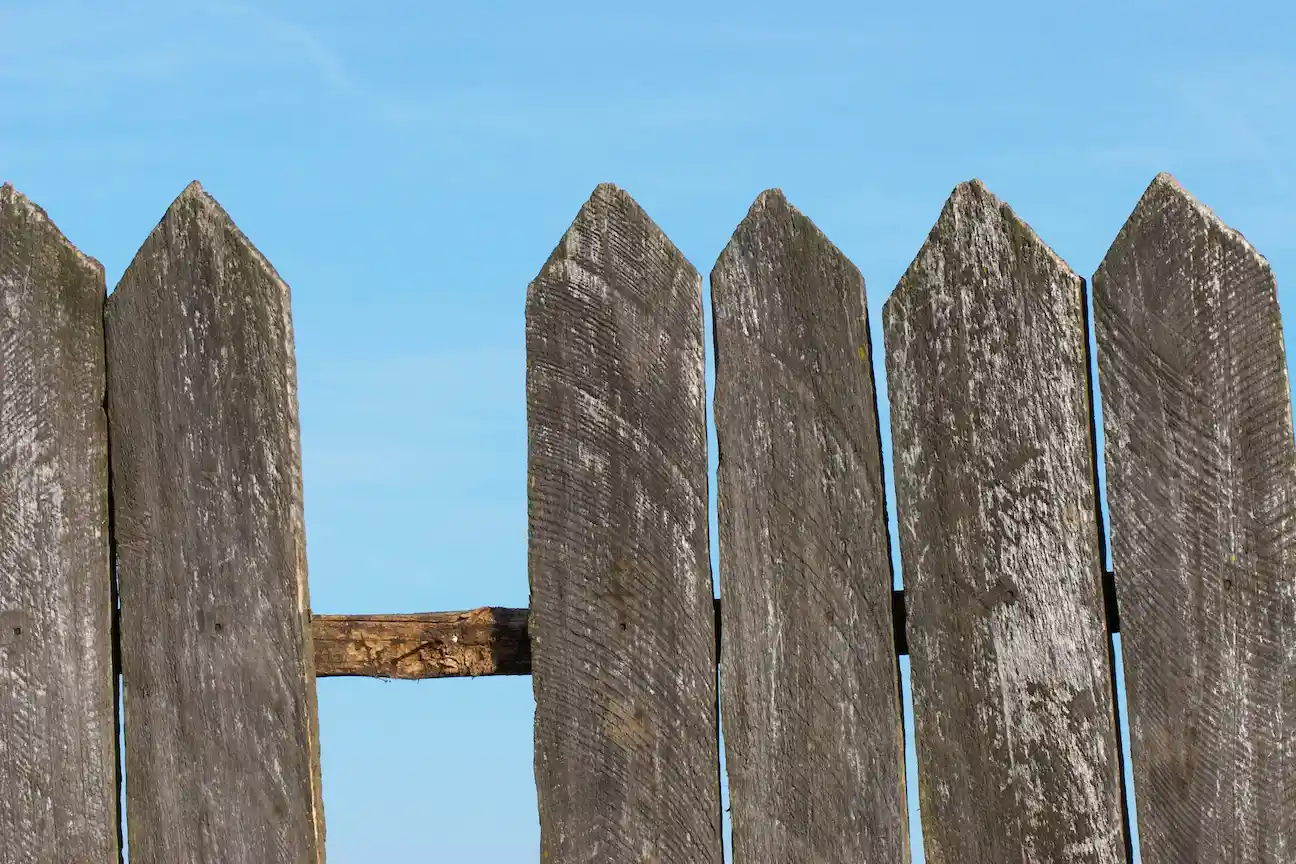 Ensuring your fences are in pristine condition goes beyond providing an aesthetic accent to landscaping. In addition to marking your property boundaries, fences act as a protective barrier to discourage trespassing and provide noise reduction from adjacent traffic. Properly maintained fences also significantly enhance your home's value.
Numerous things can contribute to the deterioration of fences and gates. From adverse weather conditions to accidents and general wear and tear, it is advisable to address these projects promptly. As time progresses, the damage will worsen.
Rest assured that Kaminskiy will provide comprehensive assistance for all your fence and gate requirements. Our team of experts can also install new fencing for you. Our handymen can help!
---
Monthly Maintenance Plans For Seattle Homes
Tackling an extensive to-do list can pose challenges, especially when additional issues are discovered while working on other projects. Older properties can also need constant repairs to function normally. No matter your needs, Kaminskiy's monthly maintenance plan is for you!
With our monthly maintenance plans, one of our expert handymen will come to your house and perform general maintenance for you. Our process involves conducting a thorough inspection of your property to detect any damage, promptly addressing issues we find, and providing you with a comprehensive report once we've finished. This plan also has some benefits a one-time job wouldn't provide. Give us a call today to find out if this plan is the right fit for you!
---
RAVE REVIEWS FROM
OUR CLIENTS
"As a newer business woman in home/business staging & services, I have selected Kaminskiy Care and Repair, as my exclusive general handyman & contractor services company for my clientele. Personally, they have earned my highest recommendation for overall outstanding customer service and completion in getting my projects done. Reliability & Reputation is their key for success."
LINDA/A PERSONAL TOUCH
"We would like to sincerely thank you for all the wonderful work you've done at our house. Your service truly stands out in both the quality and the timeliness of your work. You were able to work on so many different projects around our house, including cement, electrical, drywall, painting, etc. Your technicians were always on time and completed the work in estimated time and within the estimated cost. We have recommended your company to many friends and neighbors and everyone was pleased with the referral. We would recommend you to anybody who needs handyman services and please use us as your personal reference any time."
ROBERT
"As with many home owners, I had a number of repairs that needed to be done around the house that I had just put off. I also wanted to get laminate flooring throughout my home. Numerous calls to Handy Man services indicated that they could do one or two of my "to do's", but certainly not all of them. That was before I found Kaminskiy Care and Repair. Care and Repair did electrical work, thermostat installation, bath tub caulking and repair and installed laminate flooring throughout my home. They were reliable, professional and excellent craftsman. They will be coming back for my next list of projects."
PHILIPPA
Home Improvement And Repair Guarantee
Trust plays a pivotal role when choosing a reputable handyman service. Your home is probably your most substantial investment, so it is crucial not to entrust it to just any handyman service. If you select an unsuitable handyman service, your home may be left in a worse state than it was before. In addition, the repairs are unlikely to withstand the test of time.
Our team is aware of the crucial nature of trust and the significance of our job. That's why every time you hire Kaminskiy, you are offered our guarantee. Our guarantee is this: repairs we make that break within the first year of us coming will be fixed at no extra cost to you! We appreciate that it would be unfair for you to pay for a mistake that we have made, so let us correct it. Opting for our monthly maintenance plans grants you an extended guarantee period of two years. For a handyman service you can trust, call Kaminskiy today!
Your Seattle Handyman Contractor
Taking on home improvements or repairs without adequate training can amplify stress, frustration, and the likelihood of causing harm to yourself and your property. Projects, despite their initial perceived simplicity, can unexpectedly span across multiple days fully complete. Instead of risking the complications that may arise from attempting to address home problems on your own, entrust the task to an expert handyman service like Kaminskiy Care and Repair!
Since 2005, we have been dedicated to assisting homeowners with their home improvement needs. Our handyman can handle any job, from drywall installation to extensive electrical repair. Improving your home is only one call away.
---
Your Residential Handyman In Seattle WA
---