Do you have a kitchen faucet that keeps leaking? Dripping faucets can cause your home to waste gallons of water every month, causing unnecessary spikes in your water bill. Leaky fixtures can also be a sign that there are other plumbing problems which can be costly in the long run.
Call our San Diego handymen right away and we'll fix your fixture or replace your outdated, leaky one. We save you the hassle of doing the work yourself and make sure each installation and repair meets the highest standards.
---
Common Reasons To Replace Your San Diego Kitchen Faucet
There are many reasons you might be thinking of replacing a kitchen faucet, such as worn washers or gaskets. Other reasons include:
Rusting
Loose parts
Decreasing water pressure
Outdated design
---
Sometimes, problems can be easily fixed by simply replacing the parts, but other times, only a replacement will be able to fix the situation. As kitchen fixtures age, they tend to leak and wear out. Deciding to replace a new kitchen faucet can prevent water damage and save you money on your water bill and continuous repairs.
The expert team at Care and Repair can assess your leak and determine whether it can be fixed or needs to be replaced. Either way, we will help you fix your dripping fixtures so you can go back to enjoying your beautiful home in San Diego.
---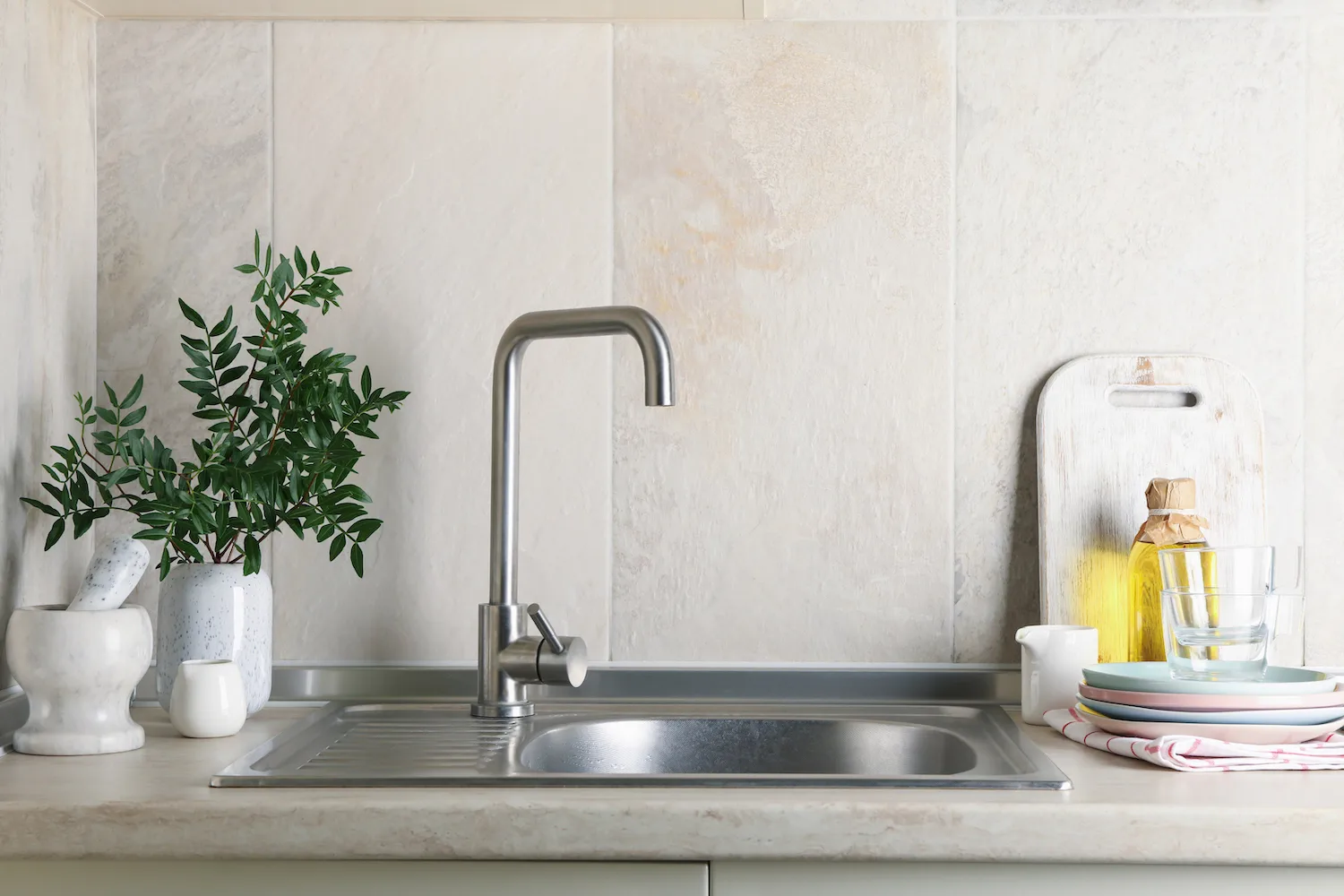 Can I Replace My Faucet On My Own?
You can, but it is a long and difficult process that can take hours. Often, there's not a lot of space to work beneath the sink either, adding to the stress and hassle of fixing on your own. You might also not know what to look for, which can make it difficult to decide whether your old one is worth repairing or if you're better off buying a completely new set.
Replacing your own faucet also involves knowing about the different plumbing lines and configurations you need to properly assemble your faucet. If you choose to repair it yourself, you must turn off the water and note which water supply lines under the kitchen sink lead to the hot and cold water. If you're also replacing your sink, that's even more complex. Instead of taking on the work yourself, consider calling the experts and hire a professional!
Our team can handle all the work and finish in less time. We also know what to look for and will give you an honest assessment about the state of your kitchen fixture. If it needs replacing, rest assured we'll let you know and can help with installation.
---
Professional San Diego Faucet Installation And Repair Experts
Installing new faucets in your kitchen can greatly improve how your sink looks. Not only that, but it may increase your home's overall value and save you money on utilities. Modern products have become more efficient over the years, so they help lower your water usage and save you money in the long run.
The professionals at Kaminskiy Care and Repair are available any time to perform routine maintenance, installation, or emergency repair services. Whether you need help repairing your leaky faucet, replacing an outdated fixture, or completely replacing your sink, our team can help you. With years of experience, we can safely and efficiently perform repairs and installations in your kitchen. Contact us today!