Plumbing fixtures are essential for many aspects of our lives. When you have a problem with your sink, toilet, or shower, you want it fixed as soon as possible. No one wants to deal with the sound of a dripping faucet or the work it takes to upgrade all the necessary fixtures. Yet, the more time you wait to address the problem, the worse it can get. Leaky faucets can be a sign that there are other plumbing problems lurking elsewhere which can be costly in the long run.
If you currently have an annoying drip in your master bath or thinking of updating all your bathroom fixtures, call our team of handyman plumbing professionals. Kaminskiy Care and Repair offers San Diego residents expert-quality repair and installation services for all faucets, sinks, and other plumbing fixtures. Our professional team can save you the hassle of having to do the work yourself.
---
Common Bathroom Fixture Repairs & Installations
The bathroom is home to many of our most used faucets, fixtures, and sinks. We rely on our plumbing to work so we can go about our day without any worries. That's why leaving repairs or updates until the last minute should never be an option.
---
At Care and Repair, we offer a variety of bathroom plumbing installation and repair services, including:
Toilets: Perhaps one of the most important features of your home, toilets should get the attention they deserve! Consider swapping out your existing toilet for a dual flush, low flush, or even a "smart" toilet.
Faucets: Replacing your old or outdated faucets is one of the easiest and most affordable ways to give your bathroom a facelift. With features like no-touch or low flow, faucets are having a moment in the design world!
Showers & Bathtubs: Often the focal point of the bathroom, showers and tubs can be huge projects for any homeowner. Turning a regular bathroom into a spa is no easy feat. Allow the experts to help you install your new fixtures and tubs!
Sinks: Lately, sinks have been getting a makeover. With so many styles and materials to choose from, homeowners are taking advantage and upgrading their outdated sinks for a cleaner and more functional look.
---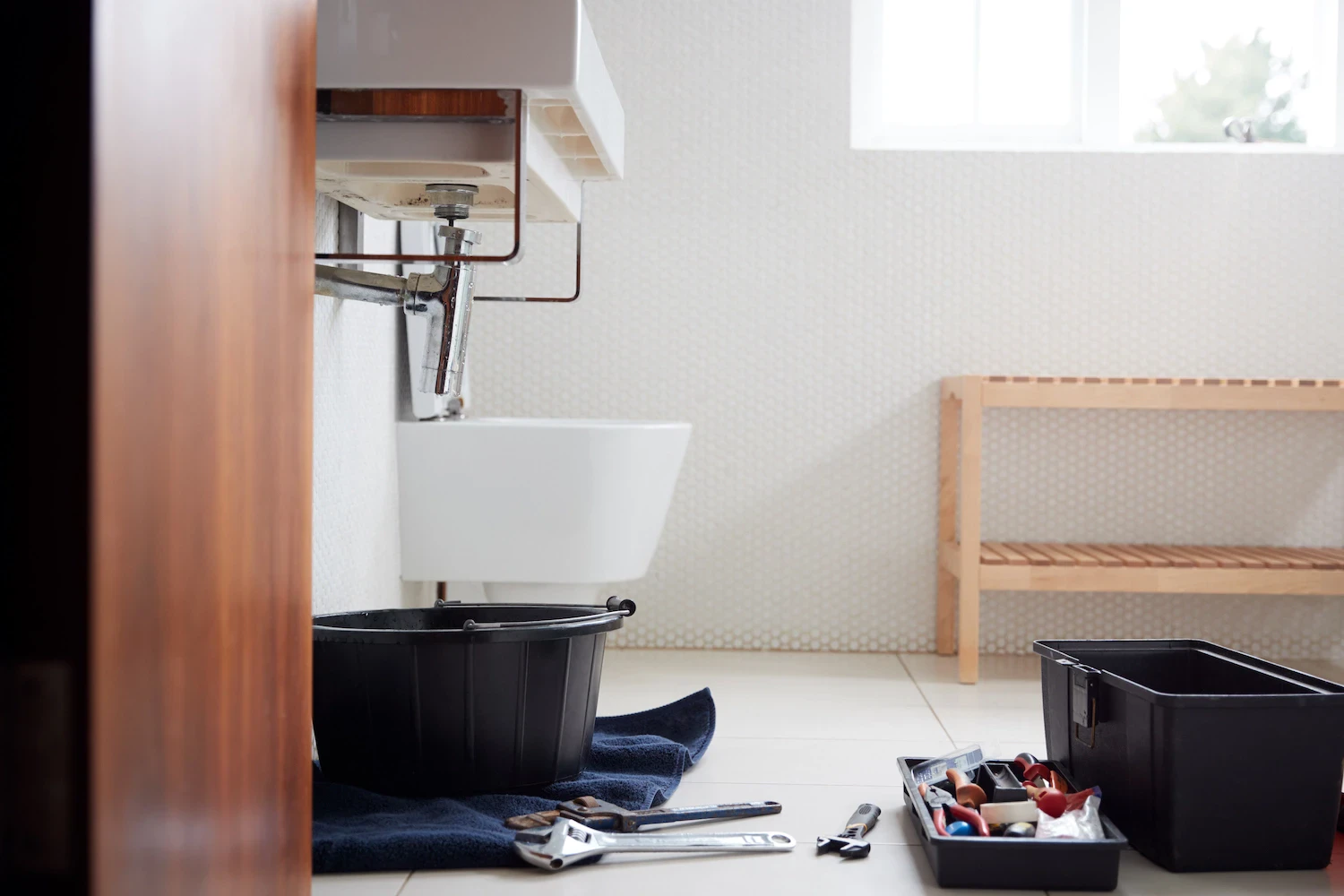 Can I Replace My San Diego Bathroom Fixtures On My Own?
You can, but the process for repairing or replacing your current fixtures can be long, difficult, and even dangerous. While you might be tempted to try it yourself, you run the risk of causing costly damage or incorrectly installing your new sink or faucet. Save yourself the time, hassle, and money by calling a professional to do the job for you.
Installing or repairing a toilet can be dangerous for the inexperienced DIY'er. Not only can a misplaced hammer swing result in a burst pipe, but sewer fumes are potentially dangerous because they contain methane and sulfide. Our expert team can quickly and safely install your new toilet for you, so you don't have to worry about sewer smells and the potential hazards they bring.
Sinks and faucets can also be dangerous and difficult to install. Cutting boards, basin positioning, prepping the mounting holes, and connecting the pipes to your new fixtures is not easy. A lot can go wrong, including breaking a pipe, blocking the water flow, or reversing the hot and cold water lines.
Precision is key when it comes to installing any new fixture, but this is especially true for showers and bathtubs. Like faucets and sinks, you need to know the difference between the plumbing lines and their configurations so you can properly assemble everything. Instead of taking on the hard work yourself, call the experts to do the work!
---
How To Know You Need New Plumbing Fixtures
While sinks often outlast faucets and other fixtures, they don't last forever. If you're having issues with your old plumbing fixtures or sinks, it might be time to replace them. Sometimes repairing is not an option, especially if the fixtures are much older or are suffering from extensive wear-and-tear.
---
Signs you may need to replace your faucets or fixtures include:
Reoccurring plumbing issues
Major parts are completely worn or rusted
Fixtures look old or outdated
Existing fixtures and faucets are no longer compatible with the new sink
The cost of repairs is greater than the cost to replace
---
Signs it's time to replace your sink include:
Significant cracks and holes in your current sink
Stains and damage
Outdated design
Incompatibility with new fixtures
An experienced handyman can tell you which option is best for you. If your bathroom fixtures need replacing, the experts at Care and Repair can help you find the right fit for your replacement.
---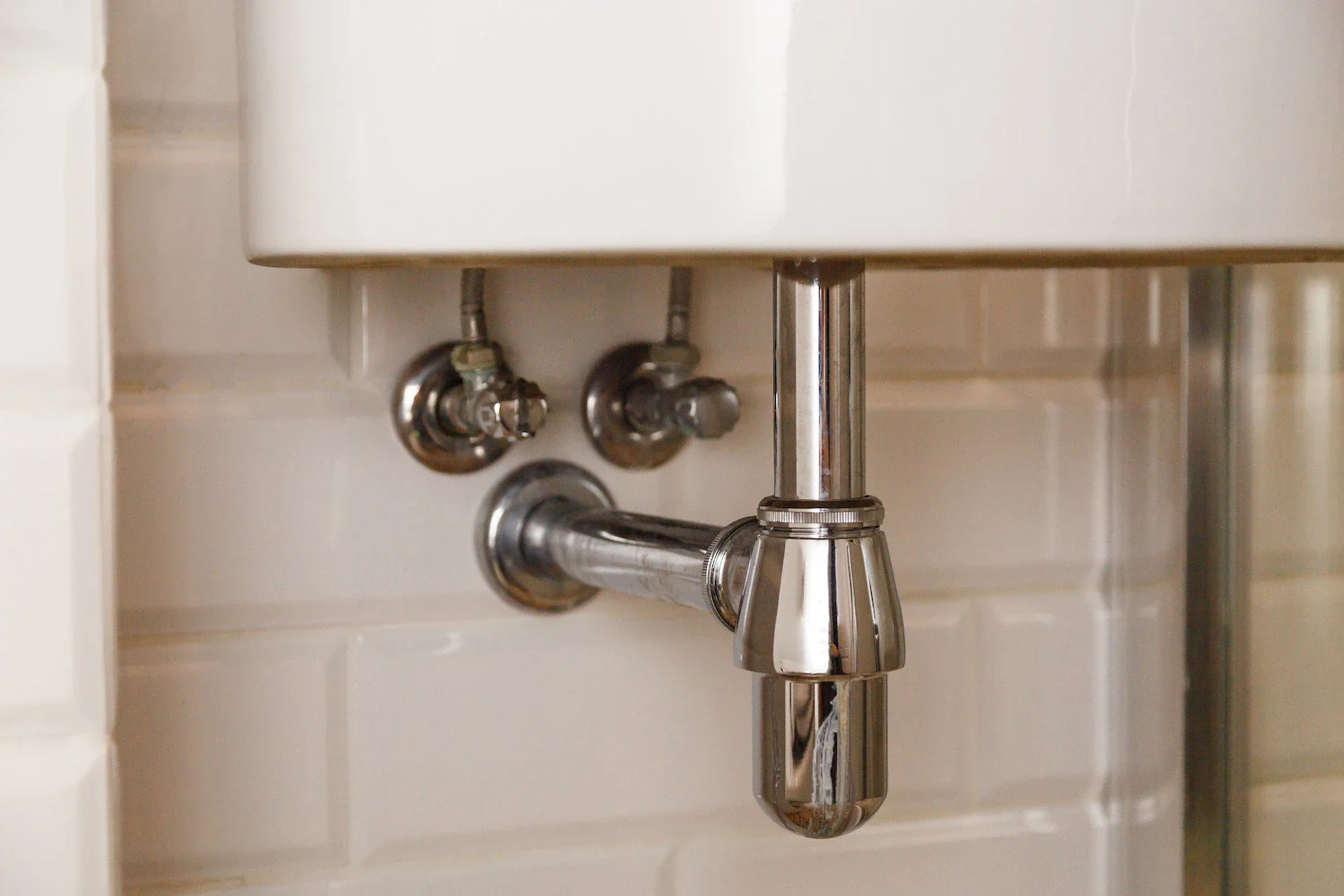 San Diego Bathroom Fixture Handymen
If your bathroom fixtures have sprung a leak or need updating, our experienced handymen can help. We can help repair existing faucets, so you don't have to worry about costly water damage or help with the installation of your newest sink. We know that updating or repairing bathrooms can be a big investment, so that's why we work hard to make sure we provide quality services.
Kaminskiy Care and Repair prides itself on providing exceptional service from start to finish for all our San Diego County customers. Our handymen are available any time to perform routine maintenance, installation, or provide emergency repair services. Whether you need to fix that annoying drip or upgrade an outdated fixture, our team can help you. With years of experience, we safely and efficiently perform our jobs so you can go back to enjoying your luxurious bathroom. Contact us today!