It's common to overlook the exterior aspects of your home, especially when you spend the majority of your time indoors. These attributes are crafted to withstand prolonged outdoor exposure without needing much attention or maintenance. Upon the deterioration, breakage, or misalignment of the exterior features of your home, you might initially choose to overlook the issue. Doing this will only cause the damage to grow, increasing costs.
At Care and Repair, our commitment is centered on providing Las Vegas with premier fence, gate, and deck repair services at the best price possible. We acknowledge that no two jobs are alike. Our commitment lies in ensuring a complete diagnosis and repair of the matter you've entrusted us to handle. No matter your needs, our skilled local Las Vegas handyman team can handle it. For the best fence, gate, and deck repair services in the area, call Kaminskiy Care and Repair today!
---
Fence Repair Handyman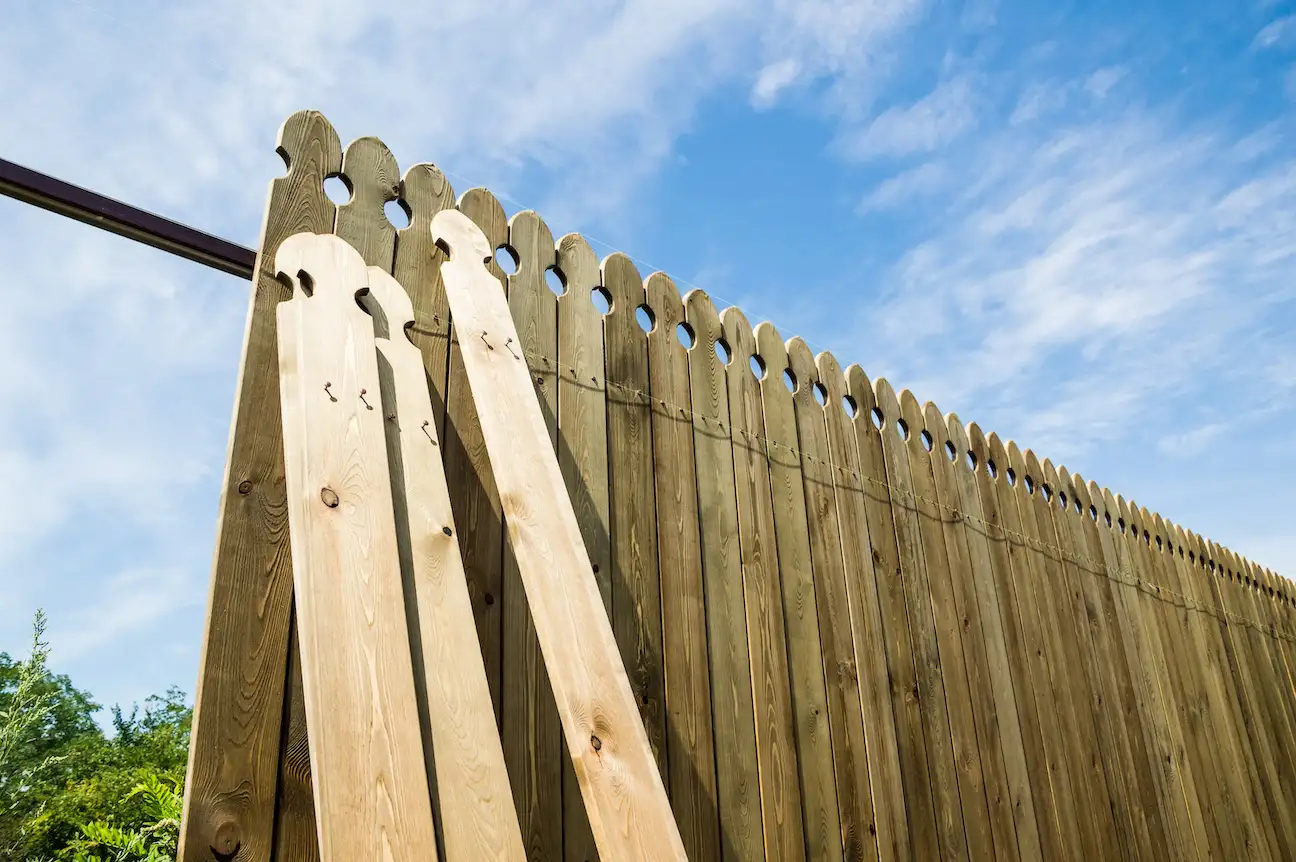 Every fence, no matter how sturdy, is still vulnerable to damage. Wherever you call home, accidents, vandalism, harsh weather, and natural wear and tear can manifest. When your fences are broken, your home's security is compromised, and its aesthetics suffer greatly. All it takes is the destruction of one panel to grant vandals unobtrusive access to your property.
The swift repair of fence damage is a necessary step to safeguard and fortify your home. Handling these repairs by yourself can prove to be a challenging and time-consuming task.
When repairing your fence, you must find suitable materials or panels to replace the damaged areas. Those panels require posts to support them, so the next step is to dig a deep hole for the posts. Breaking up the former concrete used to anchor the previous post may also be necessary. Once the hole has been dug, the panels need to be skillfully secured to the posts. The scale of this project is closely tied to how much of the fence has been damaged.
Undertaking this project by yourself may lead to a considerable expenditure of time and money beyond the value of the project, particularly with the possibility of errors by untrained hands. When it comes to keeping your fences resilient and visually pleasing, hiring a fence repair specialist like Kaminskiy Care and Repair is the most effective choice. Be it a cedar fence, wrought iron fence, vinyl fence, or chain link fence, our team can help. Call our Las Vegas team today!
---
Gate Repair In Las Vegas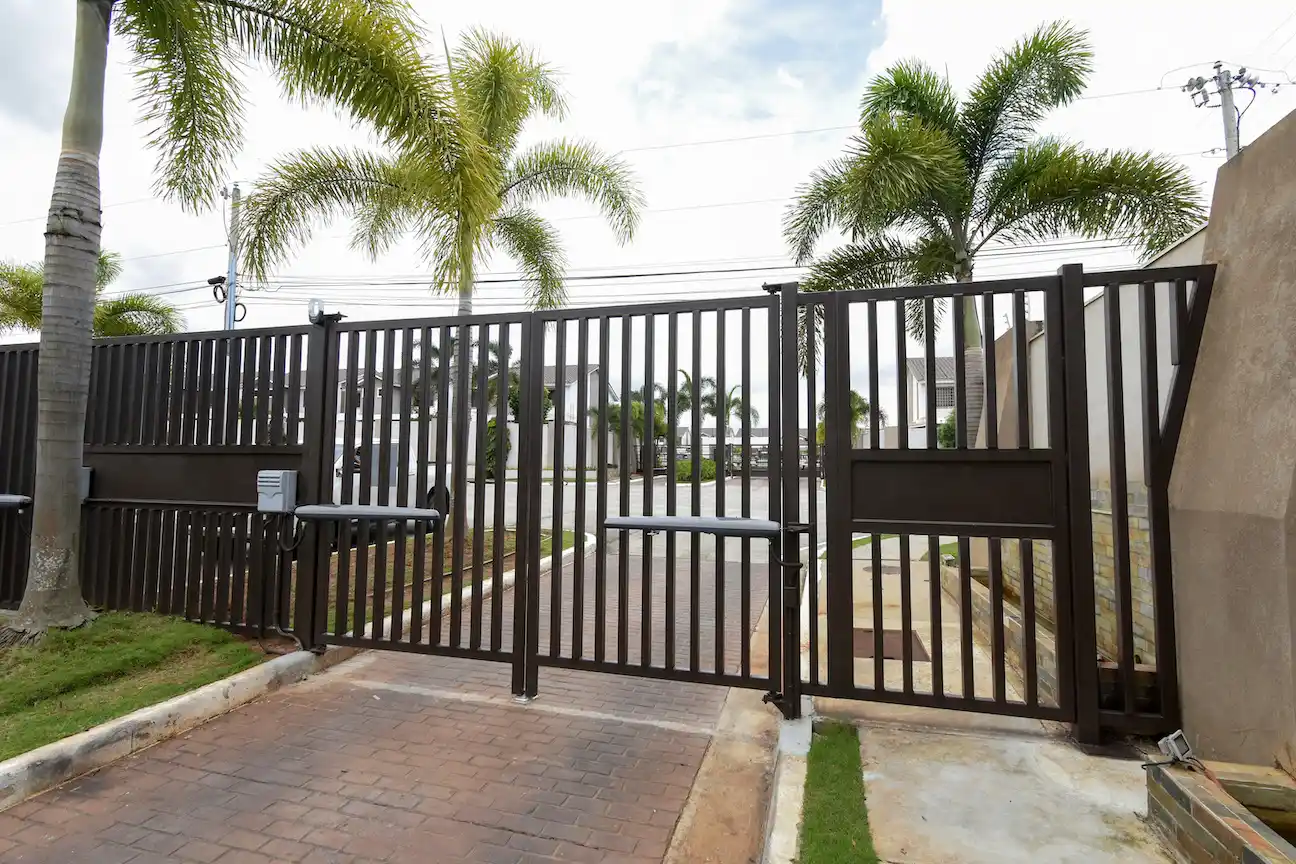 Much like your home's fencing, gates play a role in safeguarding your home. Gates are not just essential defense, but they also require the ability to give you convenient access to your yard. When gates have hinges that are broken or locking mechanisms that are jammed, they can prevent you from accessing important parts of your property easily.
Due to their necessity for smooth operation in opening and closing, gates are more susceptible to damage. The components required for its operation are highly susceptible to wear and tear. This is especially the case with automatic gates, as the technology essential for automated operations experience regular malfunctions. Allowing this damage to go unrepaired will only worsen the issue, so make sure to get it fixed in a timely manner.
The process of repairing a gate shares many similarities with fence repair, with the additional complexity of hinges and locks. When it comes to automatic gates, you'll need to interact with your home's electrical system. Due to the complexity of electrical systems, the cost and likelihood of mistakes significantly increase.
Don't risk costing yourself more money. Seek the help of a proficient handyman instead. By engaging our services, we ensure that your gate will operate exactly as needed.
---
Las Vegas Deck Repair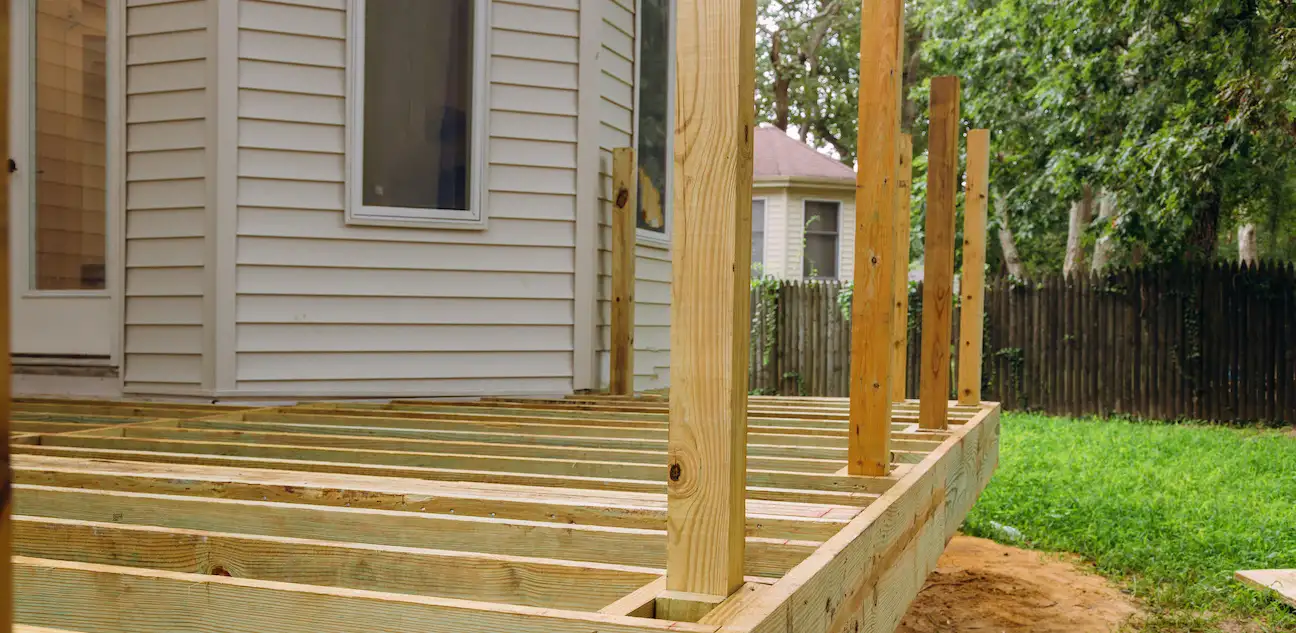 The purpose of your deck is entirely determined by your specific requirements, ranging from creating inviting seating areas to offering a spacious gathering spot for your family and friends. A damaged deck is going to disturb the flow of your life. Moreover, it exposes the people living in your home to harm. If your deck is suffering from wood rot, the interior and exterior of your home will be plagued with foul odors.
Repairing your deck is a much more intricate and labor-intensive task than fixing fences and gates. Since there is no established industry norm for deck construction, repairs must be customized accordingly.
For instance, the task of replacing broken boards and supports entails varying procedures. Although the replacement of broken boards can be relatively straightforward, supports are integral for the stability of your deck's structure. Tackling projects to remedy supports is a lot more demanding.
Determining the precise damages your deck is suffering from can also be a challenging task. The most effective method to ensure a comprehensive deck repair is hiring a skilled handyman. At Care and Repair, we can aid you in diagnosing the problem and then carry out the necessary tasks to restore your home to its full functionality.
---
Your Trusted Las Vegas Deck, Fence And Gate Handyman
Fixing your Las Vegas home's exterior structures is a struggle, especially without proper training or tools. You could start with the intention of a simple fix, only to find that the issue is more complex and time-consuming than you originally thought. Leaving the broken structures unfixed will result in the damage growing. Act now; get the help of a trustworthy Las Vegas handyman!
For fence, gate, and deck repair, look no further than Care and Repair! Our skilled handyman service is prepared to perform any job you need. There's no need to worry; we've been aiding homeowners like you since 2005.