A bathroom with cramped, out-of-date fixtures is more than just crappy aesthetics. Such circumstances can become stressors, impeding your ability to begin your morning routine or find relaxation at day's end. At Kaminskiy Care and Repair, we're committed to ensuring your bathroom not only offers the utmost comfort but also showcases your personal style while meeting all its practical needs. Through our comprehensive renovation, we replace outdated materials and fixtures, allowing you to create your very own bathroom oasis in your Las Vegas home. 
---
Bathroom Vanity And Cabinets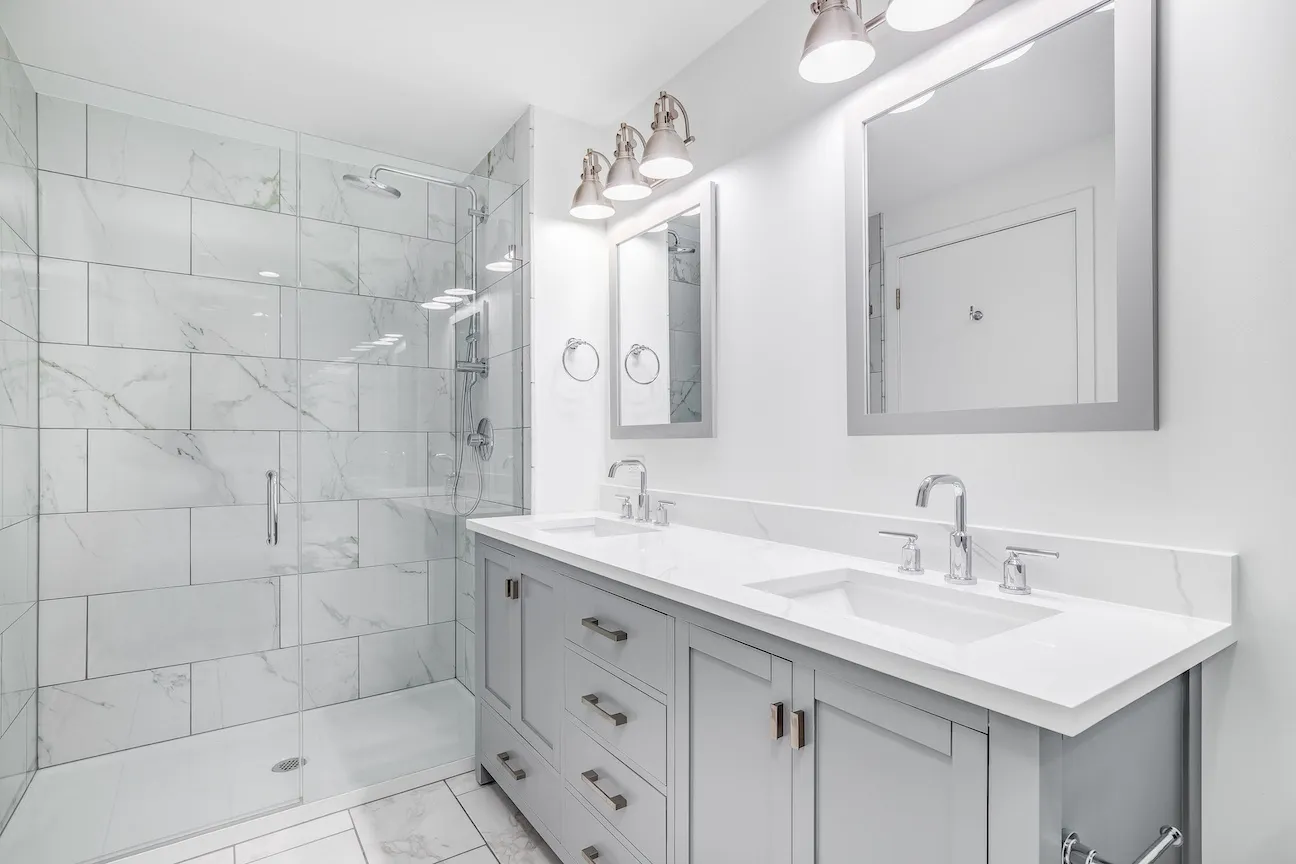 The choice of the right vanity is crucial in the design of your dream bathroom. Whether you prefer free-standing, wall-mounted, or floating styles, the choices are limitless. Choosing mirrors that match with your vanity choice can elevate the entire appearance of your space. Whether your vision leans towards a sleek, modern aesthetic or something more enduring and classic, we're here to make it a reality.
For better cohesion, matching or color-coordinated cabinets are a great choice. Beyond their utility as storage, they allow you to infuse more of your personal style into your space. With the right cabinets, you can keep your bathroom neat and everything in its place without sacrificing visual appeal.
Using the best tools and techniques, we are devoted to ensuring the durability of your cabinets and vanity. With our commitment to quality, your remodeling project is built to withstand the test of time. Whether you're looking for low-maintenance options or aiming for a touch of luxury without breaking the bank, we're here to assist you in discovering the ideal vanity and cabinets, as well as handling their installation.
---
Shower Base And Bathtub Refresh
Your shower pan is a vital, yet commonly underappreciated, element of your bathroom. They are responsible for keeping water contained within the shower area, preventing potential damage to the rest of your bathroom. These elements create the foundation, featuring a subtle slant to channel water toward the drain.
What makes these pans fantastic is that many of them can be covered with tiles or other waterproof flooring options to achieve a personalized appearance. In your bathroom remodeling process, these shower pans are a crucial element to consider. We have the expertise to install the necessary components and turn your dream shower into a reality.
For individuals who enjoy a lengthy soak after a long workday, investing in a new bathtub can revitalize your living space. Ugly cracks or chips on the surface take away from a serene bath and in certain instances could even present safety hazards. Discard the old one and welcome in something fresh and modern to enhance the design of the space. Kaminskiy Care and Repair can help you upgrade, install, or replace your bathtub!
---
Tub-To-Shower Conversion Handyman For Las Vegas
While bathtubs can add value to a bathroom, they may not align with your lifestyle or time constraints. With time, children can outgrow their shower-tub combinations and yearn for a style that resonates with them now. As couples grow older, they may wish for a unit that is more tailored to their evolving needs. Bathtubs are also massive, taking up a considerable amount of this room's floor space. Every inch counts in smaller spaces. Tub-to-shower conversions offer an improved design and helps you take back that wasted space.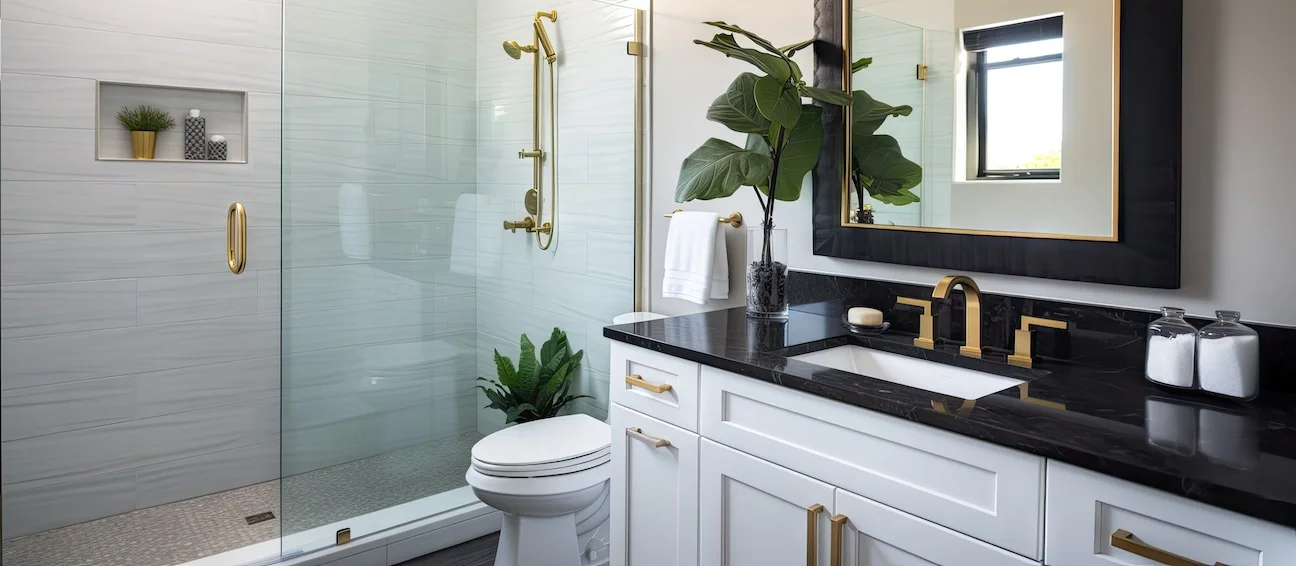 Taking on this project alone will only result in more time being taken away from your already busy agenda. If there's no existing showerhead to work with, this project will require the complex process of installing new plumbing. Executing this project involves shutting off your home's water supply, performing precise cuts in the drywall to access the existing plumbing, and seamlessly restoring both the drywall and tile. Bathroom remodeling experts are better suited to handle this intricate process.
Professionals are equipped with the necessary tools to extract the existing unit and get the space ready for the new shower. You can count on us to oversee every facet of this project, including the removal of your old tub, the installation of the new base, and completion of the entire installation process. Trust us to create an updated bath that fits your needs and style.
---
Upgrade Bathroom Wall Tiles, Floor Tiles and Panels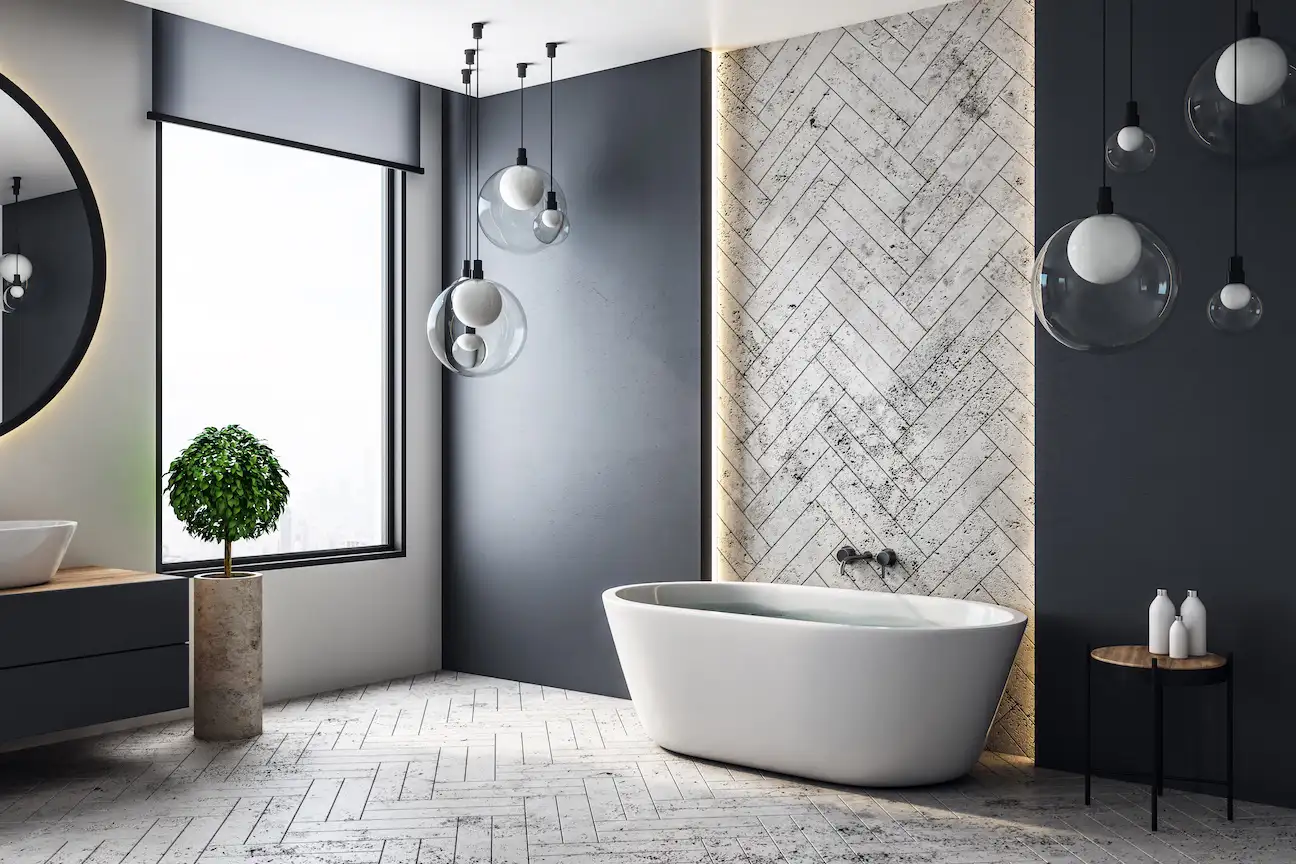 Whether adorning your floors or shower walls, a skillfully executed tile installation results in a stunning, resilient surface that's a breeze to maintain. The act of installing these tiles is no small matter. These projects demand thorough preparation and a skilled hand for a successful result. The likelihood of obtaining unattractive tile designs is high, especially if you don't possess the necessary tools and expertise to complete the project.
This rings especially true if a wall surround is present in your shower or vanity. These tiles prevent water damage to the walls, ensuring your bathroom stays in perfect condition no matter how frequently it's used. Tile materials offer a vast range of choices, encompassing everything from natural stone to colorful ceramic and glass varieties. Once you've settled on your materials, the next step is to bring in a local tile installation professional. Hiring a professional remodeling service allows you to see your design come to life exactly as you want them to.
Trust the professionals to install whatever tile you choose.  With Kaminskiy Care and Repair, you can rely on our expertise and specialized tools to place and seal tiles with precision. From sleek stone tiles to classic ceramic designs, we're ready to take on the job.
---
Professional Las Vegas Bathroom Countertop Installation Solutions
Achieving a bathroom that's both aesthetically pleasing and efficient means taking countertop material into account. The effectiveness of this feature's seal and its durability are vital; they prevent water from entering the walls and preserve the condition of cabinets and toiletries located beneath the vanity. If you're considering revamping your current countertops or opting for a fresh style, entrust the project to skilled professionals.
Chipped tiles, stains, and discoloration are also great reasons to update your bathroom's style. As soon as you detect these problems, get in touch with professionals to swap out the unsightly old countertop for a new one that reflects your taste. When it comes to demanding home improvement projects like countertop removal and installation, our team is up for the task. Our services make it easy to achieve a high-end aesthetic without a high-end price tag.
---
Upgrade Your Bathroom Faucets And Fixtures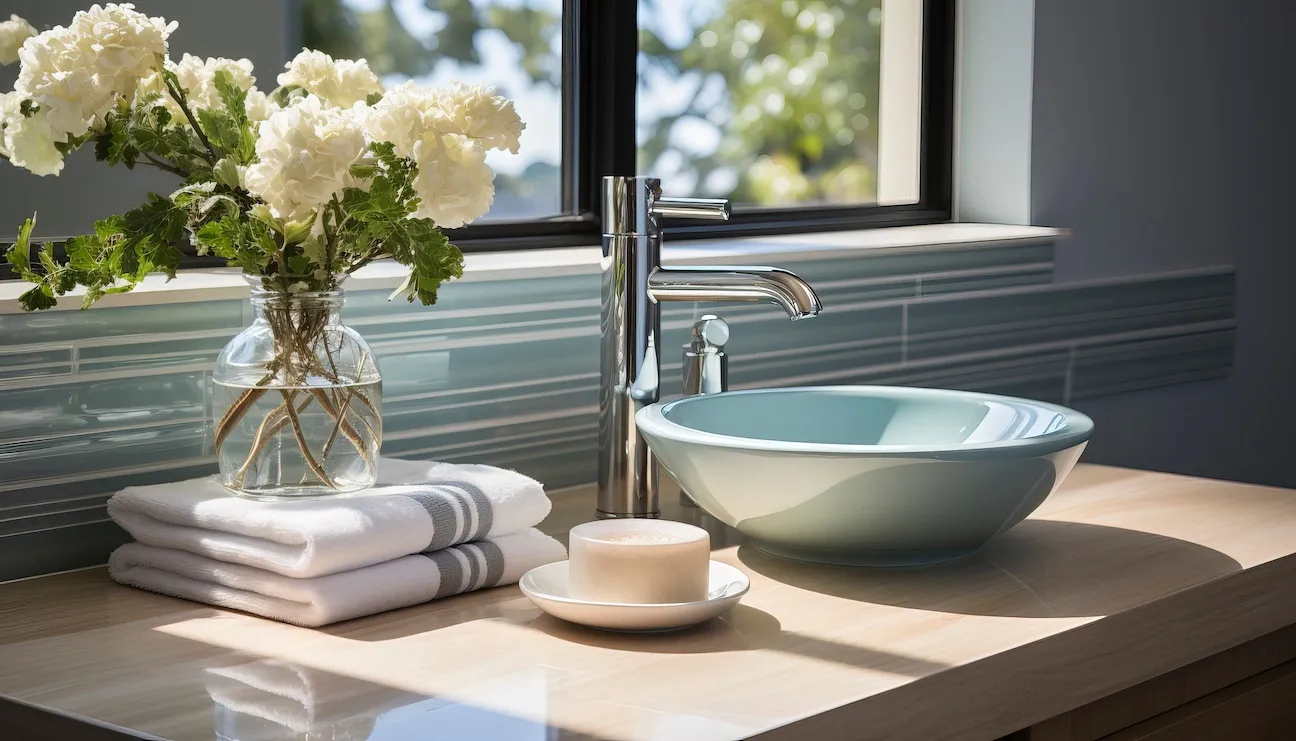 From washing your hands to brushing your teeth, ensuring your faucet works is critical for getting ready every morning. Unfortunately, problems crop up that can cause your faucet to malfunction. Leaks can cause gallons of water waste, and clogs can completely ruin your daily routine. Having outdated fixtures can also result in higher monthly bills and contribute to the unattractiveness of your space.
By renovating the sinks, fans, and mirrors, you'll infuse your bathroom with a new aesthetic that will make you appreciate the space all over again. Undertaking the installation of these fixtures is a complicated process, especially on your own, and might result in even more expensive repairs. The best way to guarantee that your fixtures are beautiful, correctly installed, and built to last is to enlist the services of a professional handyman.
---
Boston Bathroom Lighting Fixture Repair and Installation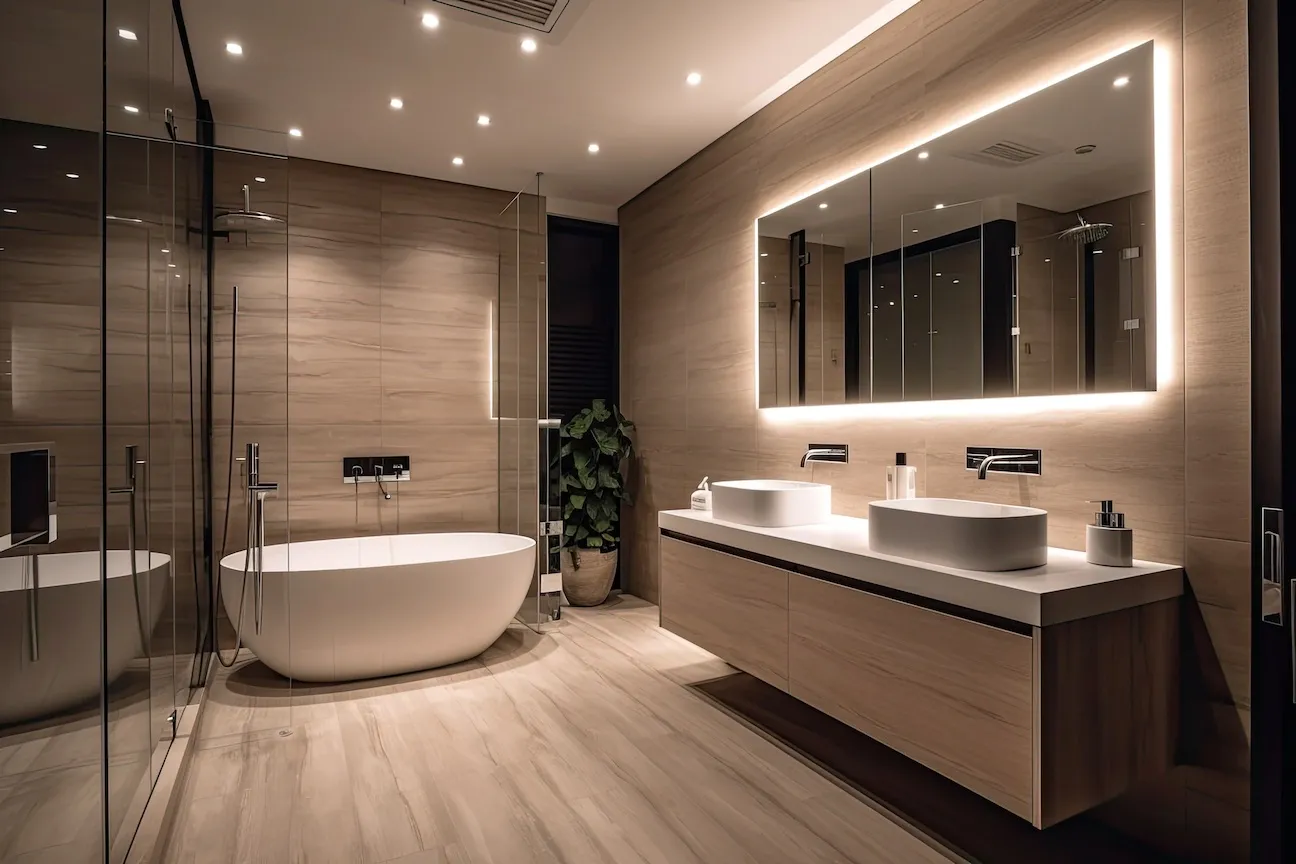 Lighting solutions are pivotal in creating a comfortable environment. Insufficient lighting can have an immediate impact, making people feel unsafe and uneasy, which reinforces the importance of comfort in every bathroom. It can also further highlight the worst aspects of your bathroom.
Your lighting may experience a multitude of problems. The wiring could be broken, causing flickering or dim lights. If it's extremely outdated, your monthly bill could be considerably more expensive than it should be. Your fixtures' design being outdated could result in discomfort and unhappiness. No matter your needs, undertaking this installation project by yourself is a complex and risky endeavor not worth the effort.
Since these fixtures rely on electricity, attempting to work on them without a deep understanding of electrical systems and plumbing is a recipe for disaster. Don't take chances with your safety; have a bathroom remodeling handyman do the job. That way, you get the space of your dreams without the risk.
---
Toilet Installation For Your Las Vegas Home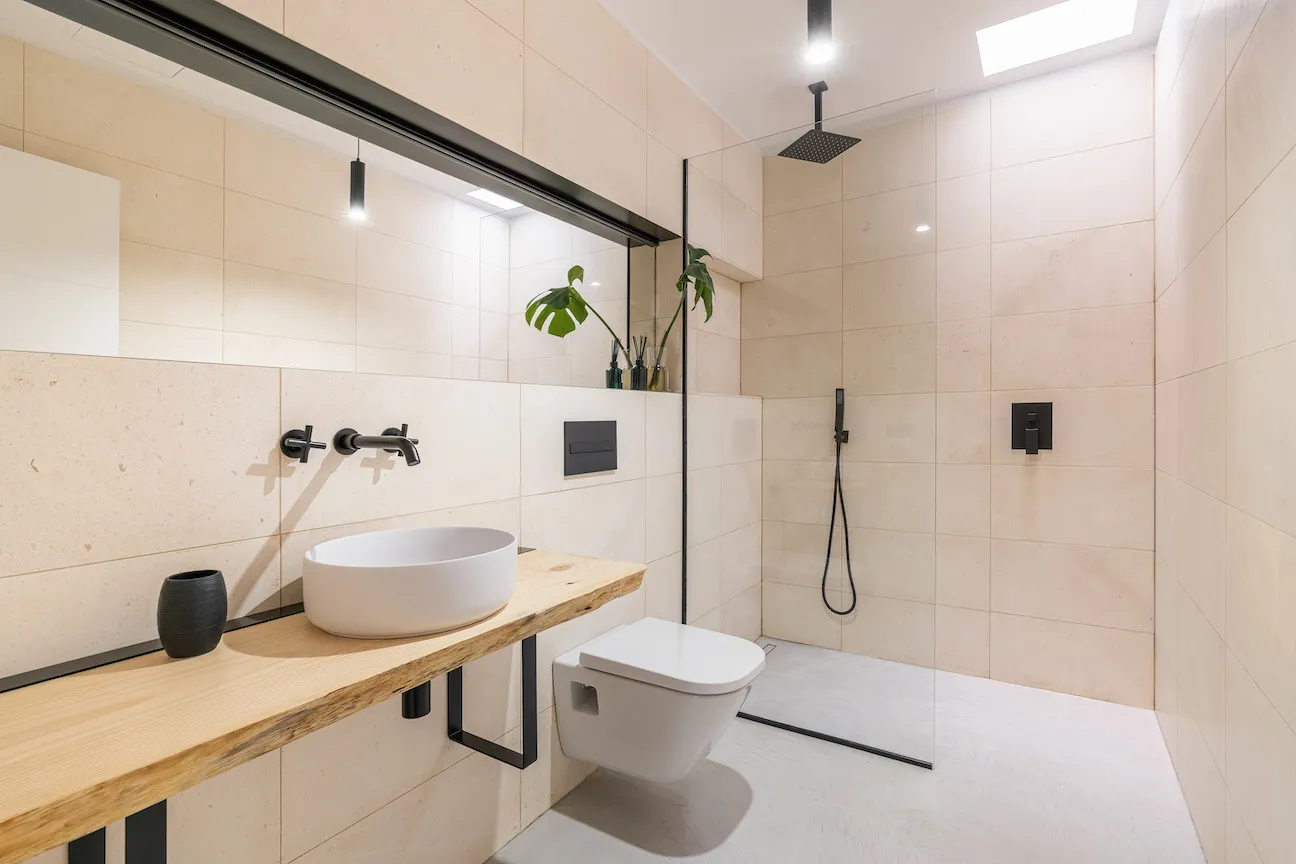 Even though the toilet isn't typically the main attraction in your bathroom, it's crucial to have one that is fully functional and efficient. Frequent toilet clogs, leaks, or malfunctions can be a major inconvenience in your daily life. Getting new toilets for your home will ensure the functionality of this space.
Replacing your toilet can be risky since most are crafted from fragile porcelain that can easily break or crack. You must also consider the plumbing that runs out of the toilet. This will create disgusting smells in your bathroom. Taking out the old toilet is also a labor-intensive process that requires a lot of strength and effort. Doing this on your own might create a huge mess.
For any toilet repair or replacement, don't hesitate to reach out to the expert handymen at Kaminskiy Care and Repair. You can trust our team to handle the replacement, whether it's a single part or the whole unit.
---
Enhance Your Las Vegas Bathroom with the Help of Your Local Remodeling Company Today!
Although creating your ideal bathroom sanctuary might seem demanding and time-consuming, it doesn't have to be. To ensure this project proceeds without a hitch, your best course of action is to hire your local Las Vegas remodeling company. Handling it on your own will cost more in the long run. For all your installation, repair, or home improvement requirements, Care and Repair is the solution you've been looking for!