It is easy to neglect the exterior parts of your home, especially since most of your time is spent indoors. These attributes are crafted to withstand prolonged outdoor exposure without much attention or maintenance. When things break or cease function, your gut reaction is probably to leave the structures alone. Doing this will only cause the damage to grow, increasing costs.
At Care and Repair, we pledge to deliver unmatched fence, gate, and deck repair services in Boston, MA. Every project is different. As such, we ensure that the issue you hired us to solve is fully diagnosed and fully repaired. No matter your needs, your local Boston handyman can handle it. Call Kaminskiy Care and Repair for expert fence repair services today!
---
Boston Fence Repair Handyman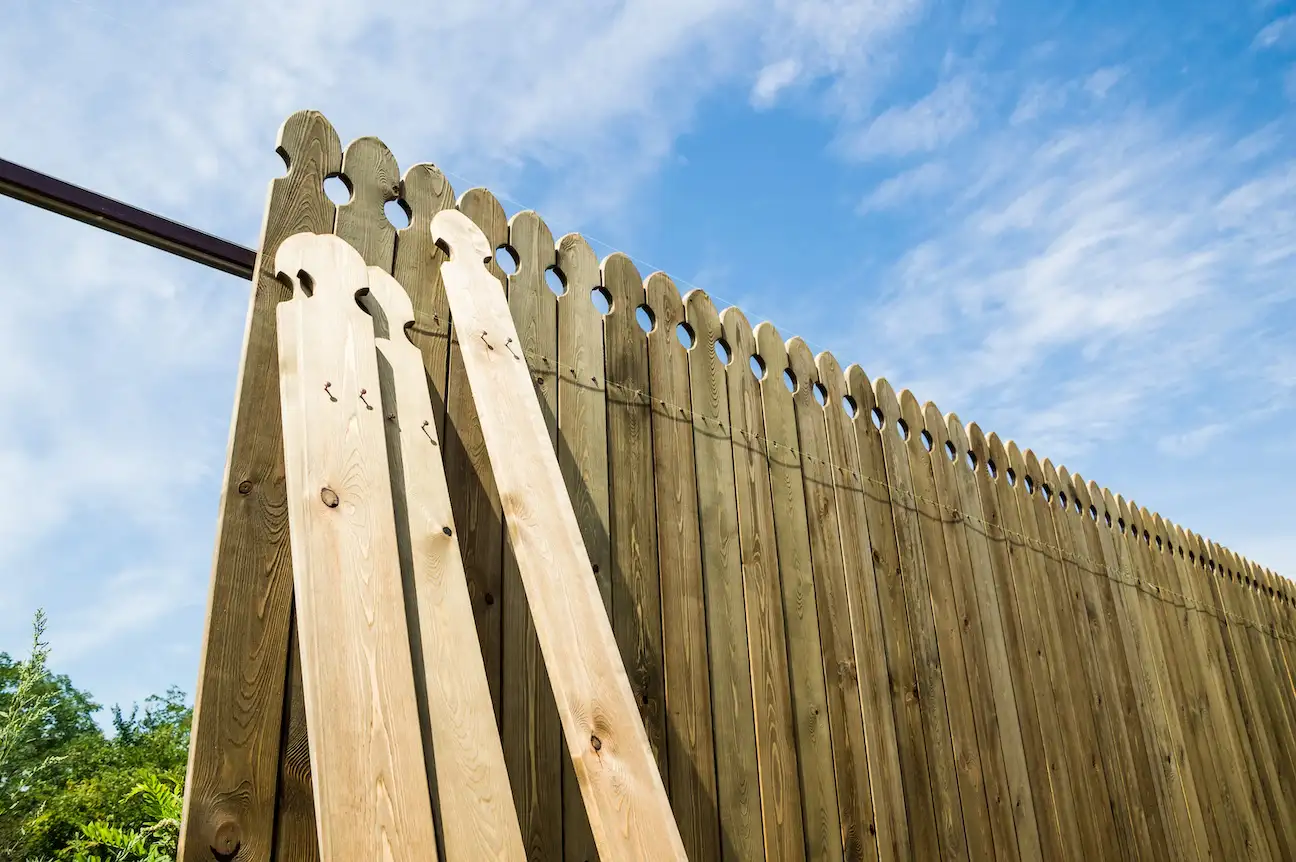 Every fence, no matter how sturdy, is still vulnerable to damage. Accidents, vandalism, harsh weather, and natural wear and tear can occur regardless of your home's location. The lack of fences exposes your home to break-ins and substantially reduces the visual appeal of your yard. The destruction of just a single panel provides vandals with an inconspicuous entry point to your property.
It is imperative to promptly address any damage to your fence to safeguard and fortify your home. Managing these repairs on your own is a difficult and time-consuming process.
When repairing your fence, you must find suitable materials or panels to replace the damaged areas.  After locating and purchasing the necessary items, the next step is to dig a hole for the post. There's a possibility that you'll need to break up the previous concrete that was used to secure the old post. After you've finished that step, you must securely attach the panels to the posts. The scope of this project is also significantly influenced by the extent of the fence damage. 
Managing this project alone will cost a lot more time and money than is worth it, as there's a chance untrained hands will make mistakes.  To maintain long-lasting durability and appealing fences, rely on professionals like Kaminskiy Care and Repair. Whether you have cedar fences, wrought iron fences, vinyl fences, or chain link fences – our team is equipped to handle them all.  Don't hesitate to contact our office!
---
Boston Gate Repair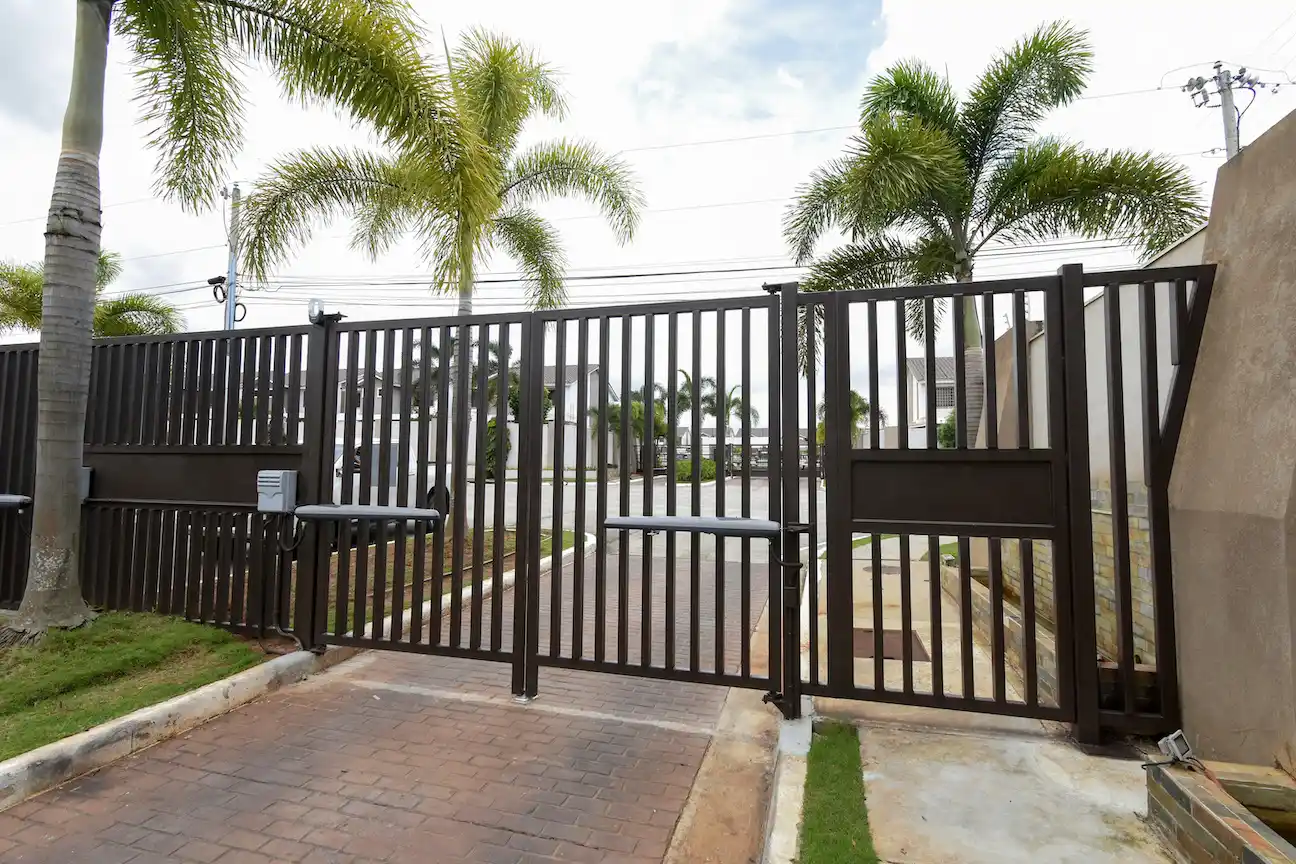 Just as with your home's fencing, gates act as a protective measure against vandals. Despite their purposes in defending your property, gates also offer the benefit of effortless yard access. In cases where gates have broken hinges or jammed locking mechanisms, they can become obstacles to reaching the yard.
Gates are particularly prone to damage since they must also possess the capability to open and close with ease. The mechanisms required for its function are highly vulnerable to wear and tear. This is especially the case with automatic gates, as the technology essential for automated operations experience regular malfunctions. Allowing this damage to go unrepaired will only worsen the issue, so make sure to get it fixed in a timely manner.
The process of repairing a gate closely resembles replacing a segment of fence, with the additional complexity of dealing with hinges and locks. Fixing automatic gates will involve interacting with your home's electrical system. The complexity inherent in electrical systems results in a notable increase in costs and the likelihood of errors. 
Save time and my and call an expert handyman to help instead.  When you hire us, we make certain that your gate will operate precisely according to your needs.  
---
Boston Deck Repair Services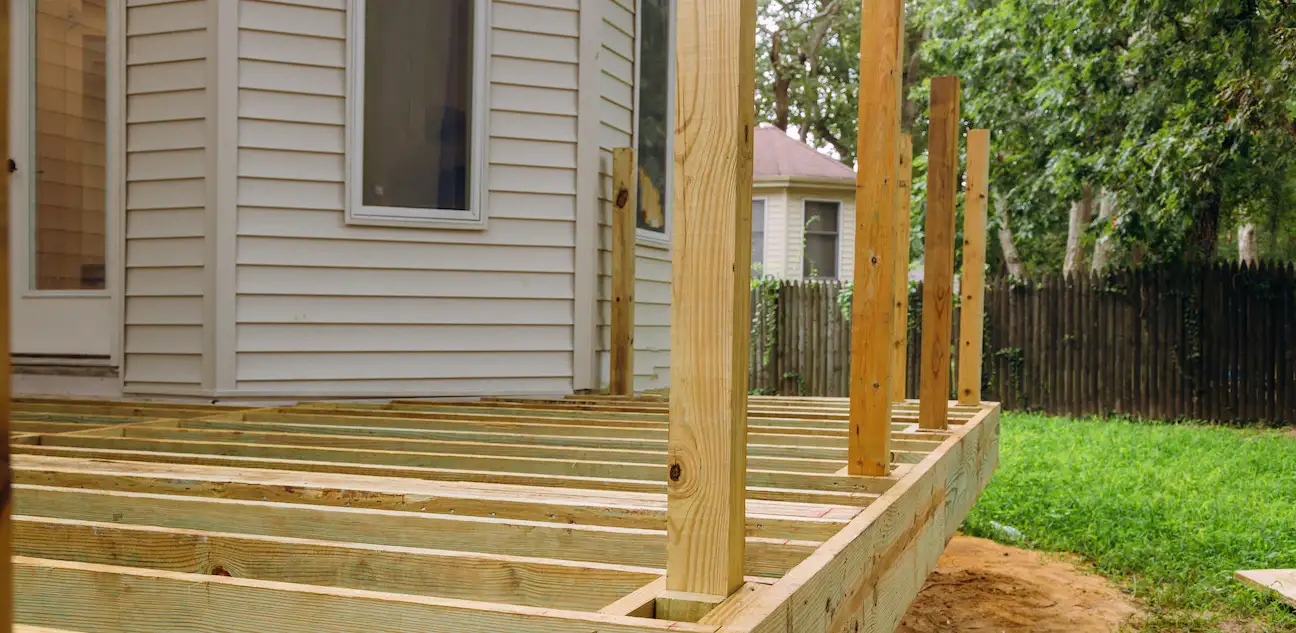 The purpose of your deck is entirely dictated by your particular needs, whether that involves creating inviting seating areas or providing a substantial gathering space for your family. A structurally unsound deck will disrupt your normal routine. It also endangers the well-being of the people who live in your house. When your deck is plagued by wood rot, both the interior and exterior of your home will be subjected to foul odors.
Repairing your deck is a much more intricate and labor-intensive task than fixing fences and gates. This is a result of the unique construction of each deck, which mandates customized remedies for every job.
For example, replacing damaged boards and supports would require significantly different methods. Broken boards can be relatively easy to replace, but supports are necessary for the structural integrity of your deck. Projects to fix supports will be substantially more complex. Projects aimed at fixing supports are notably harder and more intricate.
It can also be challenging to tell exactly what your deck needs. Hiring an experienced Boston handyman service is the best way to ensure your deck is completely restored. Rely on Care and Repair to assist you in diagnosing the issue and performing the needed tasks to restore your deck to its original beauty.
---
Your Trusted Local Boston Fence, Gate and Deck Repair Handyman
Fixing the exterior structures of your home can be a daunting task, especially when you lack the proper training or tools. You could start with the intention of a simple fix, only to find that the issue is more complex and time-consuming than you originally thought. Leaving the broken structures unfixed will result in the damage growing. Act without delay; get the support of a trusted local handyman!
When it comes to fence, gate, and deck repair, look no further than Care and Repair! Count on our expert Boston handyman service to tackle any job you need. With our experience in supporting homeowners like you since 2005, there's no need to worry.