Homeowners in Boston hope they never have to face any issues that could damage how their home is built. When you catch noticeable signs like color changes, cracks, or stains that might mean wood damage, so don't dismiss them. Quickly take care of this problem before it gets worse. Not addressing these issues will lead to the damage becoming more severe and repair costs increasing.
Dry rot and termite infestations are responsible for the bulk of wood damage cases. These aren't to be taken lightly; they can seriously compromise your home's structure and safety. When you call in an exterminator to address these problems, you can stop them from getting larger and needing a more costly solution.
Exterminators are skilled at addressing the root issue causing wall damage, but they generally don't take on wall repair tasks once the infestation is eliminated. Since many Boston homeowners are short on time and resources, they often can't handle it themselves, leaving the wall with noticeable tears and weakened wood. Choosing a local Boston handyman is the best way to have the damage repaired. When the time comes for a team to rejuvenate your home, Kaminskiy Care and Repair is the partner you can rely on.
---
Dry Rot Explained
Known as dry rot, wood rot is a fungus that eats away at wood, causing damage to its structural integrity. In simpler terms, it feeds on the cellulose in wood to fuel its growth and spread. This causes the material to lose strength, making it fragile, dry, and susceptible to mold.
Similar to other fungi, this problem originates from too much moisture and poor ventilation, making conditions ideal for an infestation to grow. One key difference between dry rot and types of wet decay is that the "dry" version of this fungus can spread far beyond the initial water source. Wood rot spores can spread through thick walls and over surfaces to infect other parts. Spotting fungal growth and spores in the wood and its immediate area is a clear giveaway that dry rot is present.
---
Boston Handyman Services For Dry Rot Repair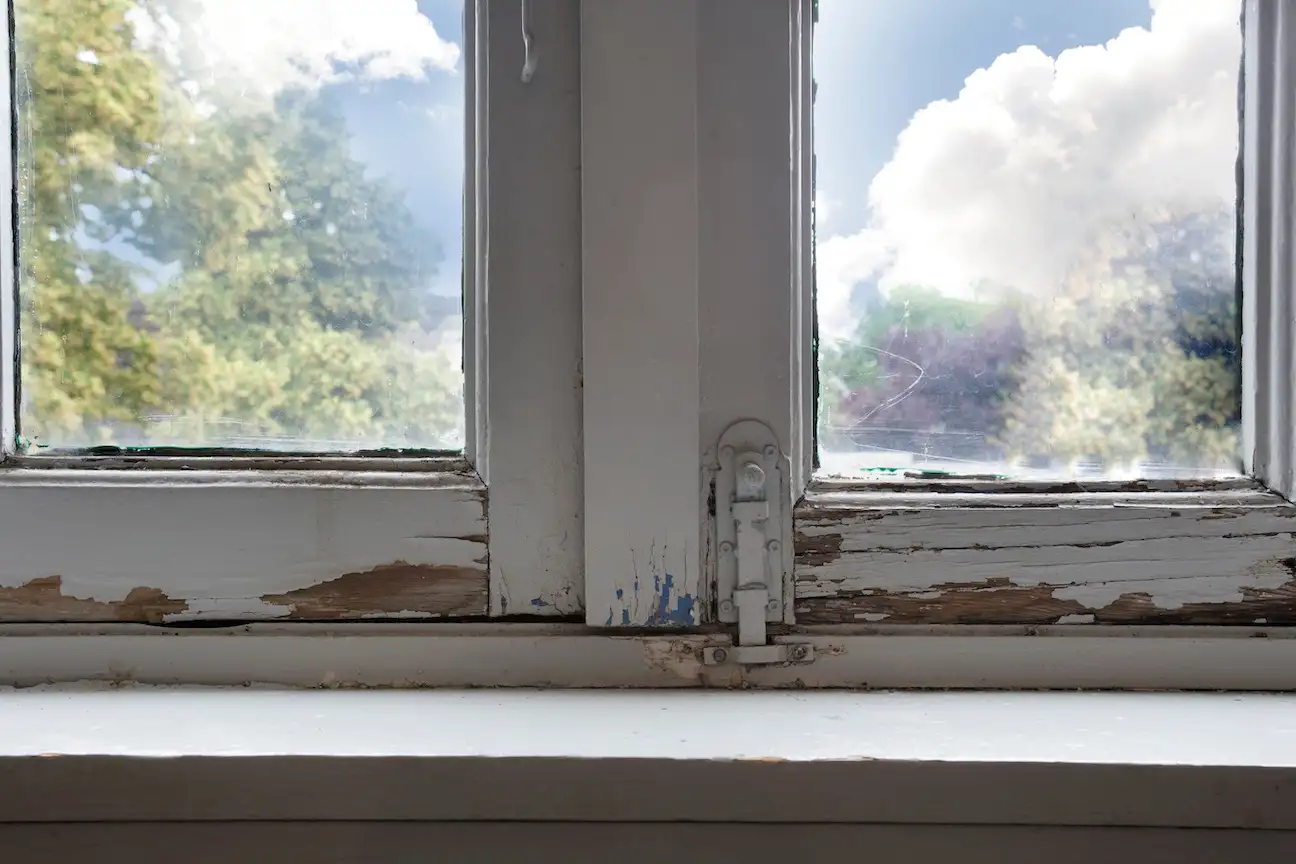 If you see any signs of deterioration, it's important to get in touch with the Boston's expert Dry Rot repair team as soon as possible. Fungal spores have the ability to quickly spread and start growing, leading to the infection of adjacent walls with dry rot. In worst-case scenarios, the issue can even span your entire home.
If you act fast to get rid of the fungus, you can make repairs before your home's structure is badly damaged. From floors to supports, any wood that's decayed can result in accidents and unsafe conditions for both you and your family. The key priority is to eliminate any wood that's damaged or might be affected.
Keep in mind that when doing your own repairs, you run the risk of missing some infestations or affected lumber. This leads to the fungi having an opportunity to expand deeper into the structure of your property. Whether you're a homeowner just starting out or an expert at DIY projects, it's important to involve the professionals to ensure your home is completely restored.
---
Local Boston Termite Repair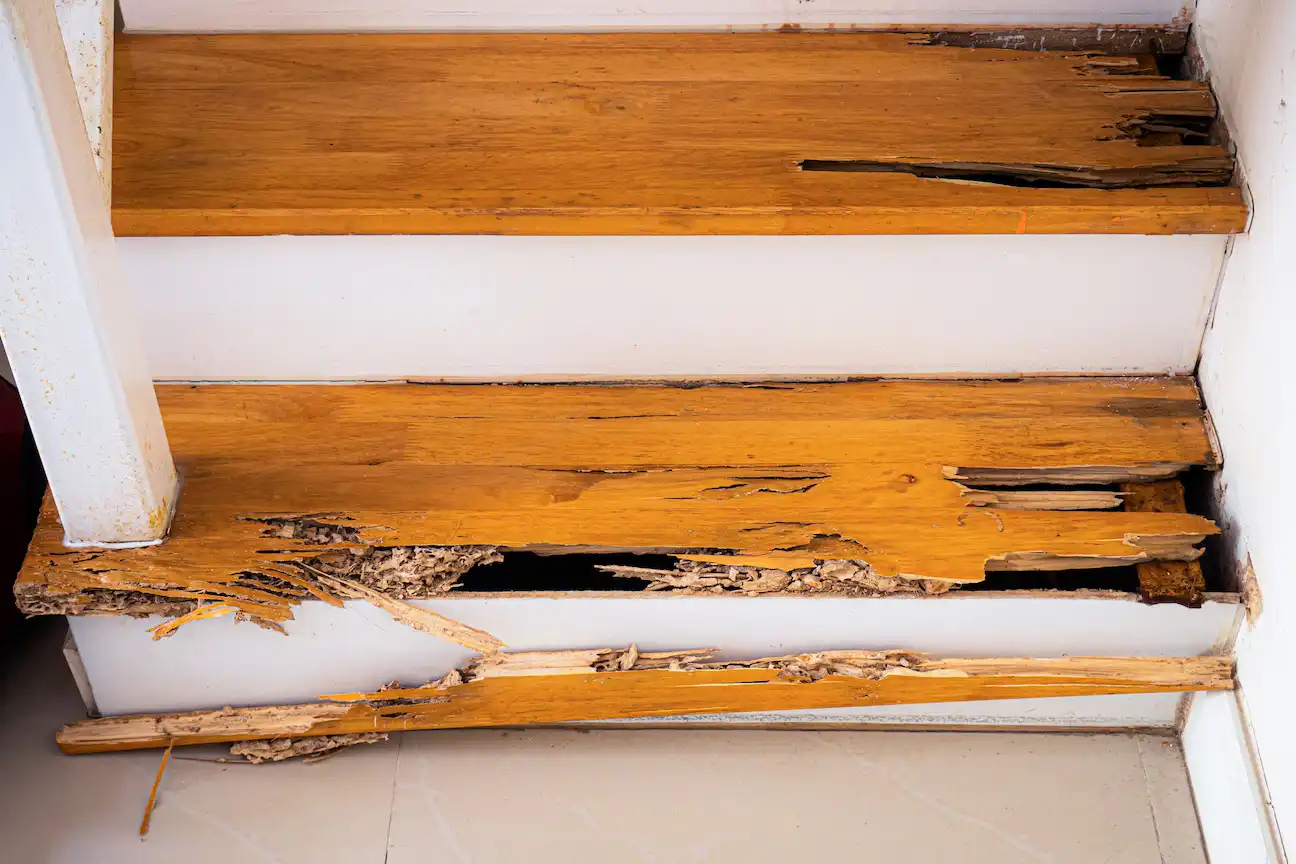 Each year, termites wreak havoc on numerous properties across the nation, Boston included. They're really good at staying hidden, so it's tougher to discover them before the damage starts showing. Some types of termites have the ability to get to your home's wooden frame and other parts via underground routes. Some can consume wood without any visible signs until it's too late.
Intensive termite infestations can significantly disrupt the structural strength of your home, specifically in the case of ceilings and floors. Even in cases where termites haven't infiltrated your house's main structure, ruined carpeting, walls, furniture, or flooring can still affect you and your family. Whether the issue is related to structure or appearance, it's important to hire professionals immediately to prevent the situation from getting worse.
Once exterminators have taken care of your termite problem, you might think your worries end there. Unfortunately, the consequences of a termite infestation don't vanish once the insects are taken care of.
Wood that these pests have chewed or bored into will be much weaker, increasing the chances of accidents occurring in your home. It can even affect the structural integrity of your entire frame.
The worst part about termite damage is that it can be difficult to tell its extent. Visible cues include ceilings or walls buckling, intricate markings on wood, or holes that signify termite activity, but this doesn't address the whole house. The destruction can spread extensively into the structure and even reach the floors, where things like insulation and carpet mask the problems.
Thankfully, it is not very common for termites to bring about damage to a house that can't be fixed. A knowledgeable professional can transform your home to look like it's in new condition. This is done in one of two ways: a handyman can add a wooden support next to the damaged pieces, or they can opt to replace the damaged sections completely.
---
Improve Your Boston Home with Dry Rot and Termite Repair Services
Tackling wood repair is no easy task. Unlike ants and similar pests, termites can't be easily dealt with through baits or traps. Wood rot can prove stubborn and challenging to completely remove, too. The best course of action is to get in touch with a local Boston dry rot and termite repair expert who can assess your home and handle the essential repairs.
Minor problems, including cosmetic repairs, can require considerable time and effort to be effectively dealt with. This also doesn't account for the expertise, funds, and tools needed to carry out the required repairs. Expert handymen are armed with the necessary tools and extensive experience to manage even the most formidable damage following an infestation.
Kaminskiy Care and Repair offers high-quality repairs for all your Boston home's needs. You can rely on us to effectively carry out any necessary fixes, ensuring your house is a secure place for you and your family.