Spending the majority of your time indoors can lead to the neglect of the exterior parts of your home. The intention behind these features is for them to endure extended periods outdoors without requiring any major upkeep. As the exterior aspects of your home wear out, become damaged, or cease to match your needs, many people's initial reaction is to ignore the problem altogether. However, this will cause the amplification of the damage, resulting in higher costs.
Our dedication at Care and Repair lies in offering Boise's finest fence, gate, and deck repair services. We acknowledge that no two jobs are alike. You can rely on our dedication to achieve a comprehensive diagnosis and complete repair for the issue you've hired us to resolve. Whatever your requirements, our team of expert handymen is equipped to manage them. Don't hesitate to contact Kaminskiy Care and Repair today for top-notch fence repair services!
---
Fence Repair Services In Boise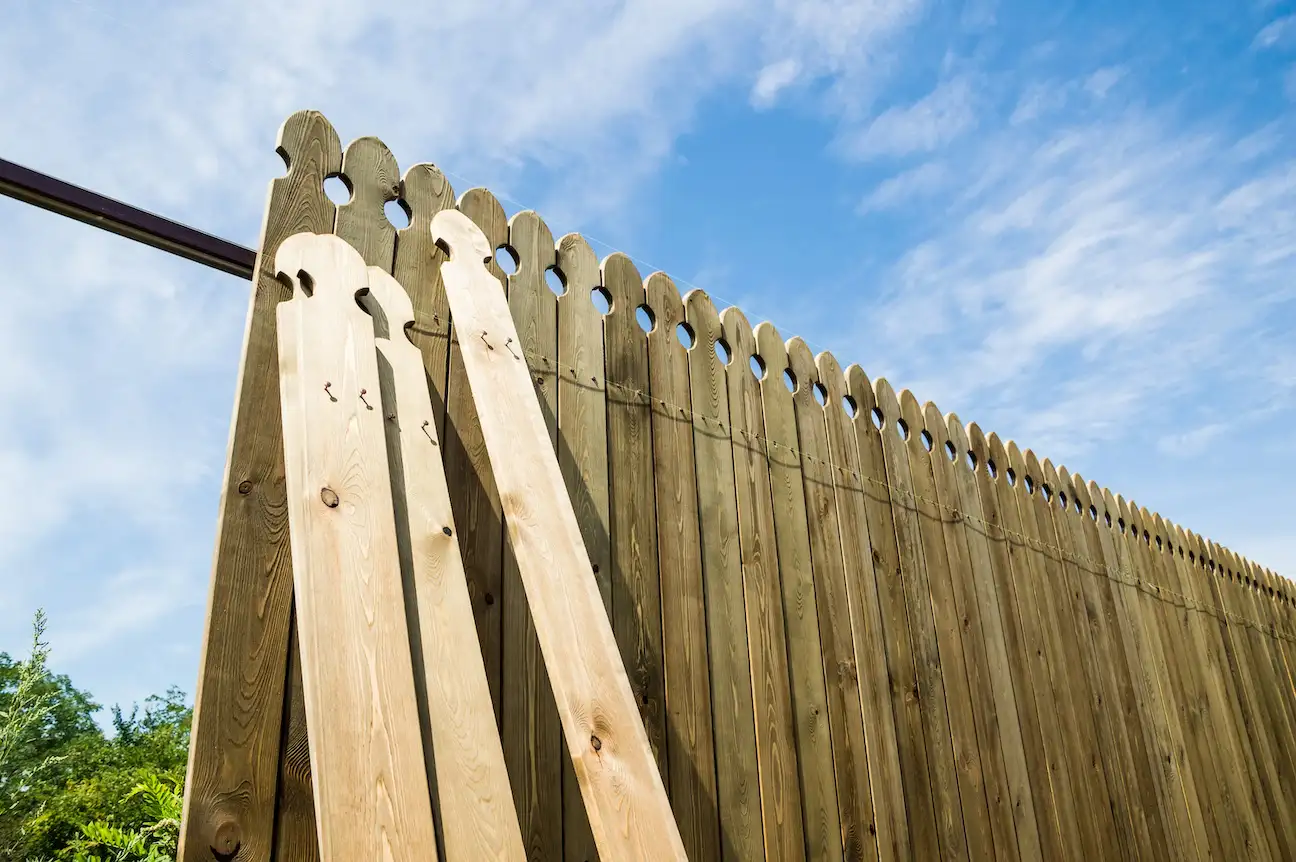 Regardless of its strength, every fence remains susceptible to damage. Incidents, acts of vandalism, severe weather conditions, and natural wear and tear can happen no matter where you reside. The absence of fences puts your security in jeopardy and markedly diminishes the visual appeal of your home. The ease of access for vandals is heightened when this barrier is broken, as it offers an inconspicuous route onto your property.
It is imperative to promptly address any damage to your fence to safeguard and fortify your home. Executing these repairs independently is a tough and time-consuming undertaking.
During the fence repair process, it's crucial to first locate fitting materials or panels to replace the sections that have sustained damage. After locating and buying the materials, the next step involves digging a hole deep enough for the post. Breaking up the concrete formerly used to anchor the old post is often necessary. Once that is done, you must securely attach the panels onto the posts.  The extent to which the fence has been damaged directly impacts this project's scope.
Taking on this project by yourself may result in significantly higher costs in terms of time and money than its value, given the potential for mistakes. Hiring professionals like Kaminskiy Care and Repair for fence repair ensures that your fences remain both sturdy and beautiful for years to come. Whether you have a cedar fence, wrought iron fence, vinyl fence, or chain link fence, our team is proficient in maintaining them. Don't hesitate to contact our office!
---
Gate Repair Services In Boise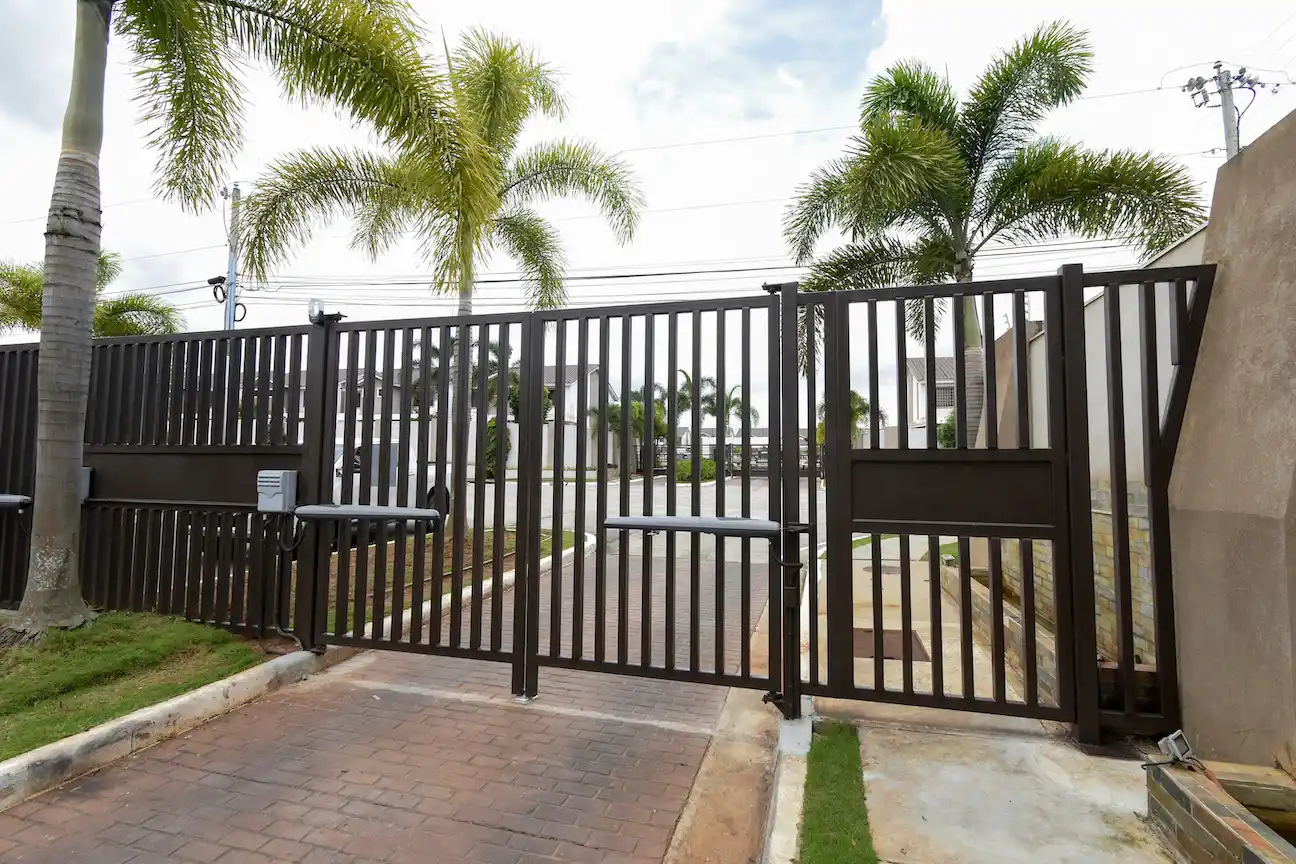 Gates, much like your home's fencing, offer protection for your home. Gates are not just essential defenses, they also require the ability to give you convenient access to your yard. When gates have hinges that are broken or locking mechanisms that are jammed, they can prevent you from accessing important parts of your property easily.
Due to their necessity for smooth operation in opening and closing, gates are more susceptible to damage. The essential mechanisms for its operation are highly vulnerable to the effects of weather and time. This is particularly relevant to automatic gates, considering that the technology essential for automated processes can face frequent failures. Holding off on fixing this damage will only cause the problem to escalate, so make sure to address it promptly.
Fixing a gate follows a process similar to fence repair, with the added challenge of managing hinges and locks.  When it comes to automatic gates, you'll need to interact with your home's electrical system.  Given the intricate structure of electrical systems, the chances of errors escalate significantly, as do the costs to fix them. 
Don't put yourself at risk of spending more money then necessary.  Seek the assistance of a knowledgeable handyman. By engaging our services, we ensure that your gate will operate exactly as needed.  
---
Boise Deck Repair
What your deck is used for completely depends on what you're seeking, whether that's forming charming seating spaces or providing an extensive venue for gatherings. A deck in disrepair will cause disruptions in your daily life. Moreover, it exposes the people living in your home to harm. Decomposing wood can also create offensive odors that permeate your home and yard.
The task of repairing your deck is notably more complex when compared to fixing fences and gates. There's no industry standard for the construction of decks, so fixes need to be personalized.
For example, the task of replacing broken boards and supports requires unique methods. While replacing broken boards might be relatively simple, the supports are essential for upholding the structural integrity of your deck. Projects to fix supports will be substantially more complex.
It can also be challenging to tell exactly what your deck needs. Deciding on an expert handyman service is the most reliable means to ensure the correct and proper repair of your deck. When you choose Care and Repair, we will guide you in identifying the problem and then proceed to execute the essential tasks to revitalize your deck.
---
Your Trusted Local Fence, Gate and Deck Handyman Contractor
Addressing damage to your home's exterior structures can be difficult, especially without the right training or tools. Even if you try to solve the problem quickly, the once minor issue could develop into a process taking multiple weeks. Leaving the broken structures alone will result in your gate or deck deteriorating even more. Don't wait; enlist the help of a trusted local handyman!
For unparalleled fence, gate, and deck repair, choose Care and Repair! Our skilled handyman service is capable of handling any task you require. With our experience in supporting homeowners like you since 2005, there's no need to worry.