The kitchen is often the first stop for Westwood homeowners wanting a fresh look in their homes. As one of the most crucial parts of every house, it's a practical choice to begin renovating this space first. Remember, they set the stage for family gatherings and dinner parties. As time goes on, however, kitchens are bound to suffer from wear and tear.
As with other heavily used spaces in your home, this area can benefit from some extra attention to keep it in good working order. The aim is for it to be a space that feels inviting and friendly, yet still fully serves its purpose. Problems like faulty plumbing, cabinets in disrepair, or outdated fixtures can influence your ability to use this space effectively, resulting in a dated and uninspiring appearance.
Kaminskiy Care and Repair recognizes the vital role a functional kitchen plays. Drawing on our extensive background in home improvement and maintenance, we can help you achieve the space you've longed for. Whether you need your cabinets replaced or are revamping the entire kitchen, let our expert team tackle your toughest projects.
---
Handyman For Kitchen Island Installation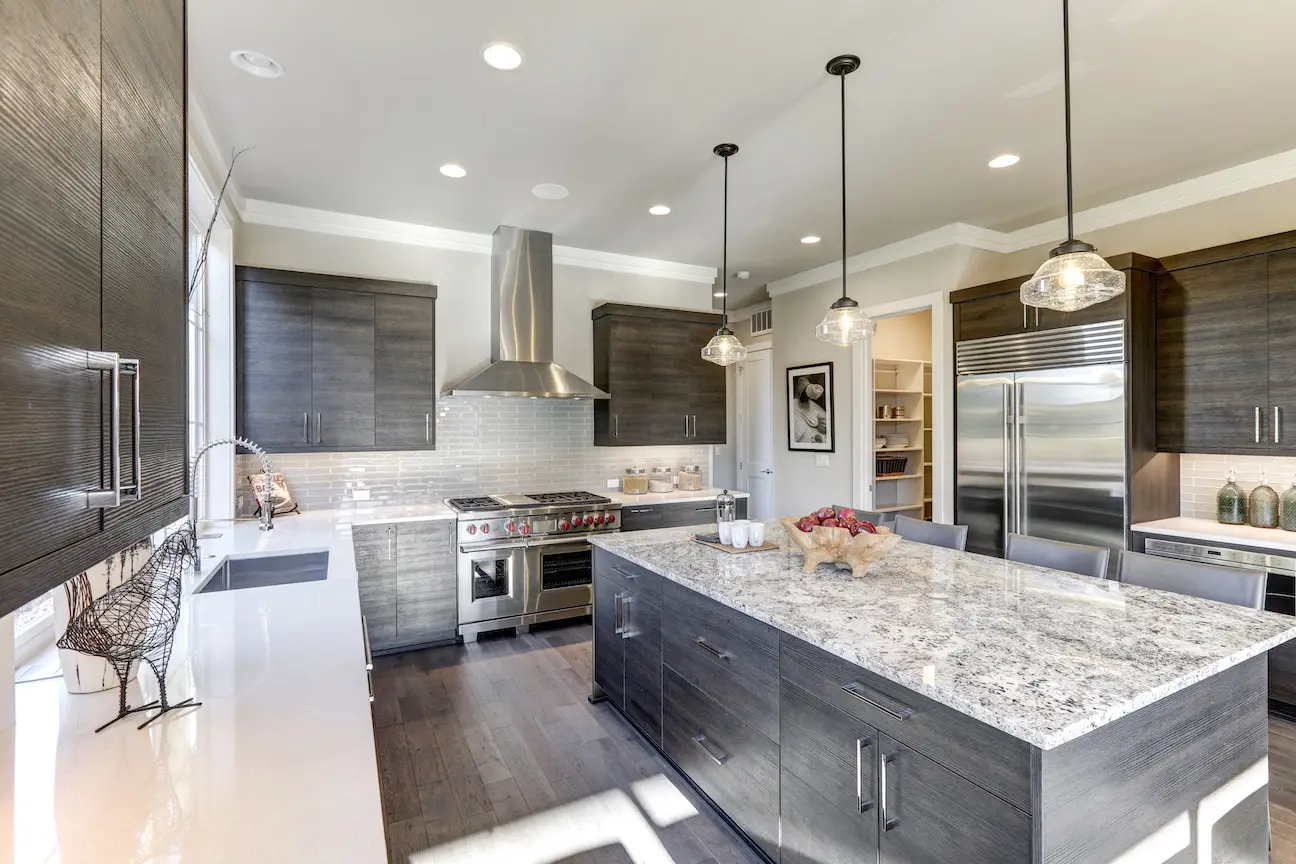 If you're looking to update your kitchen, investing in an island is a wise decision. With their valuable countertop and storage additions, they enhance practicality and convenience, doubling as a central focal point. Additionally, they provide extra space for working and preparing food during gatherings, ensuring the kitchen never gets too crowded. Certain options can even provide extra seating while serving as a comfortable spot for gatherings with loved ones.
The size, shape, and function of islands can vary greatly. With options such as built-in seating or the capability to hold appliances like an extra stove, islands can greatly contribute to enhancing your kitchen's functionality and efficiency. Your island can be tailored to suit your specific requirements and the dimensions or layout of the room. Once you've selected the perfect item, it's a good idea to get in touch with the professionals for their installation services!
Our team can handle any type of island, from a prefabricated design to a custom piece built to fit your specifications. With years of experience in island installation, we are well-versed in handling every detail, countertops included. Let us handle the details and difficulties of your home improvement project!
---
Westwood Kitchen Countertop Installation Services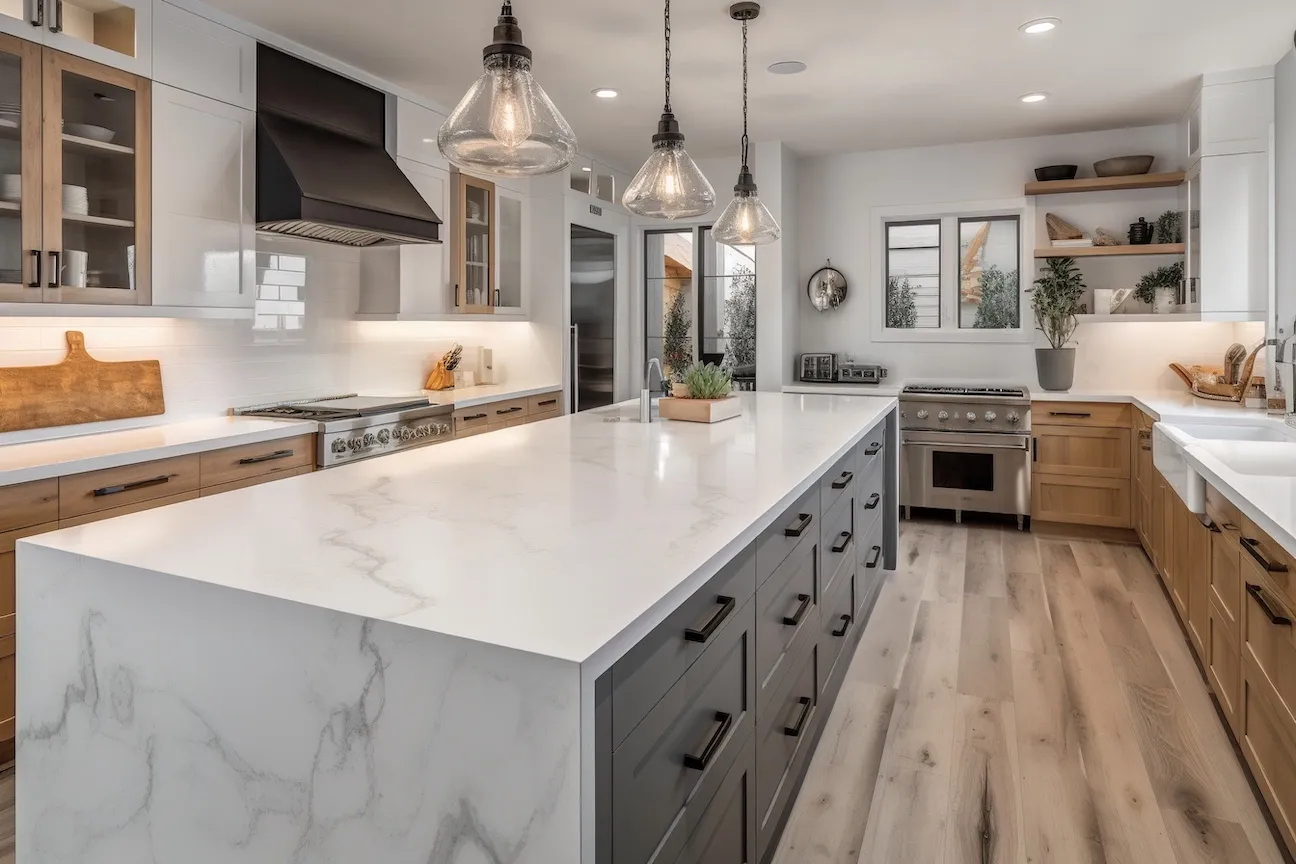 The real work gets done on the kitchen counter. From meal prep to the art of baking, countertops endure plenty of use. It's a key factor in building your dream kitchen, particularly if you're someone who loves to cook often.
Cracked or damaged surfaces can make meal preparation more challenging, especially when dealing with uneven surfaces that make chopping more difficult. If the material is compromised, it can trap food particles and bacteria, presenting health hazards. What's particularly troubling is that broken countertops can lead to damage to the cabinets beneath them. When you see a crack on any surface, it's crucial to reach out to the experts for a replacement.
Kitchen counters dominate the usable space in the kitchen. These important features are frequently overlooked, yet opting for something durable and stylish can make your kitchen feel like new again. You would be amazed at the positive impact it can have.
With an extensive range of materials to select from, it's never been simpler to find one that caters to both your budget and needs. You're looking for something that can withstand your messiest experiments and be easy to clean. Whether that is wood, marble, quartz, or something else, our experts can efficiently install your new counters so you can go back to enjoying your space.
---
Kitchen Faucet Installation Services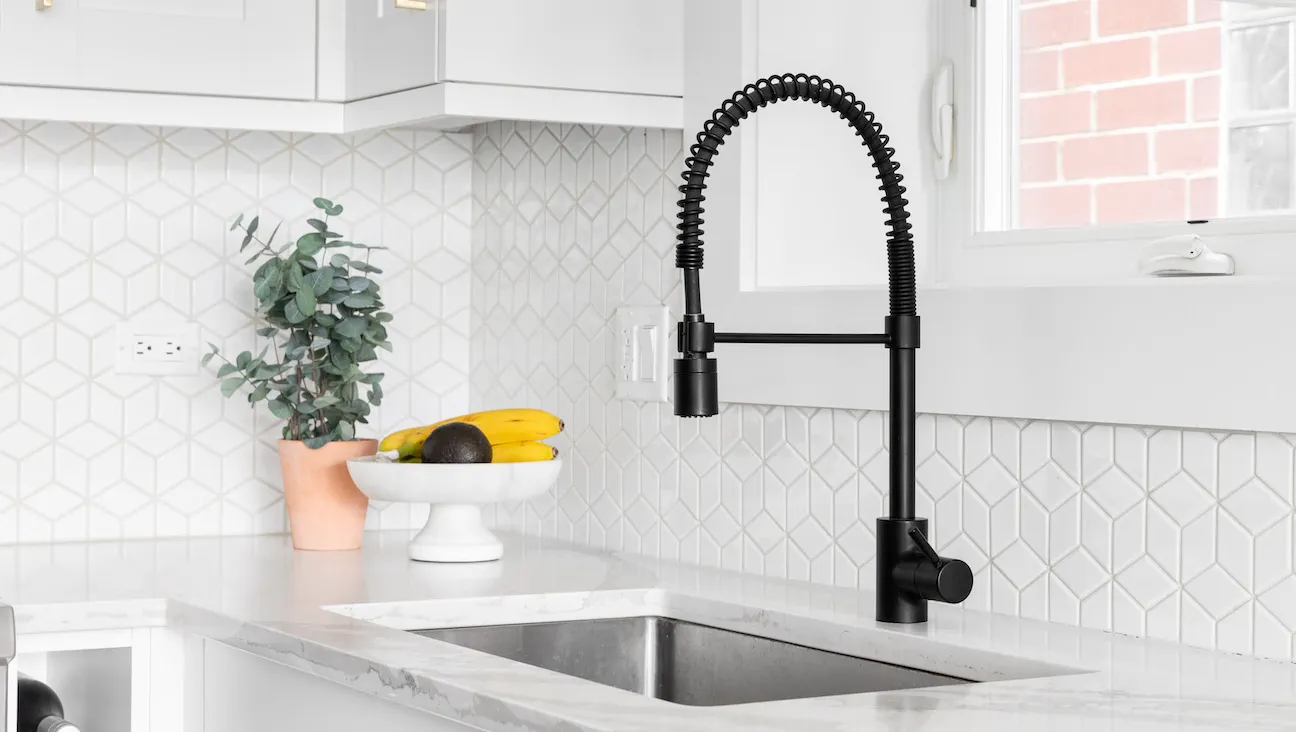 Your kitchen's plumbing system is as vital as the one in your bathroom. Most fridges have water dispensers, and it's essential to connect the dishwasher to the existing pipes to ensure it functions as it should. What matters most is having running water for your sinks, so you can efficiently clean dishes, your hands, or groceries you just brought home.
When you start noticing leaks in your faucets or pipes, encounter decreased water pressure, or see rust and mineral deposits, don't hesitate to contact experts to repair these fixtures. Without a properly functioning faucet, your home can become quite messy, especially when you have a sink full of dirty dishes.
Rest assured that our local Westwood handyman team will get the job done. Whether the job requires a new faucet installation or fixing minor leaks, our team is experienced in handling everything as efficiently as possible, so you can enjoy your home again. We can even help replace your old or broken garbage disposal.
A broken faucet is not the only reason to consider replacing it. Sometimes, breathing new life into your kitchen's design can be achieved with a simple fixture update. Upgrade your design to mirror your current preferences or try new design trends. You will be surprised at what a difference it can make!
---
Handyman Cabinet Services For Westwood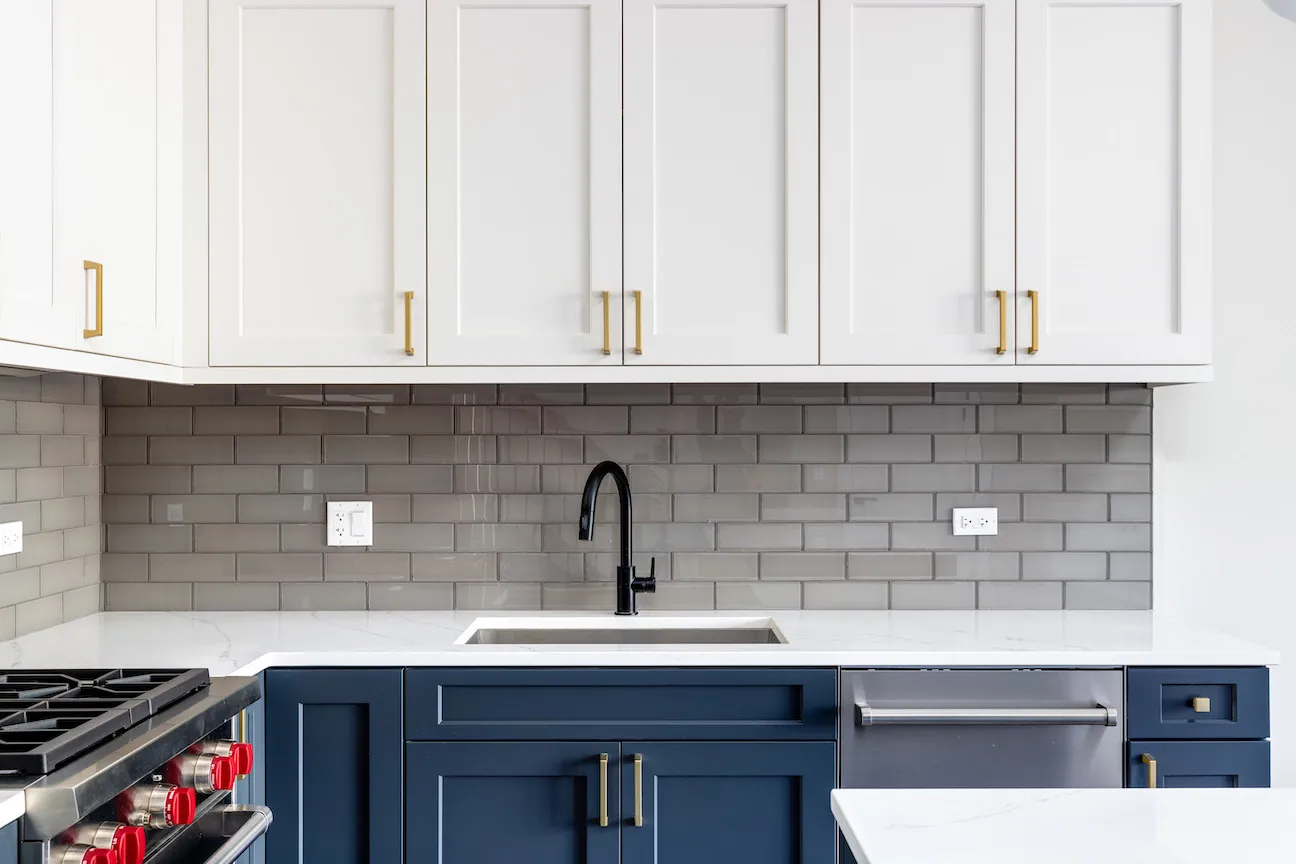 Cabinets are vital in ensuring a kitchen's practicality. They give you convenient storage for things you'd rather not leave on your kitchen counter. Given the assortment of tools, toys, and technologies that home cooks have at their disposal, having a place to keep them organized is a priority.
Another benefit of cabinets is that they provide added protection for your tools. Unfortunately, these units usually show signs of wear and tear before others. Your cabinets can suffer from water and mold damage, resulting in the doors warping or cracking. Additionally, it can result in shelves that are not level and drawers that won't shut correctly. At the earliest indication of damage, contact the experts to replace these cabinets.
Even if your units aren't damaged, replacing them can provide your kitchen with a modern look. Today, you can find cabinets in various styles, colors, and finishes. Because of the wide variety of choices, you have the flexibility to customize them to complement your desired appearance. You also have the option to select durable materials like oak, which can truly highlight the charm of your interior design.
If you're thinking about replacing your kitchen cabinets for any reason, Kaminskiy Care and Repair is here to assist you. You can rely on our skilled team to complete the removal and installation of various styles and types without any hassle.
---
Professional Kitchen Sink Installation and Repair
While sinks play a crucial role, they are often taken for granted in the kitchen. Though not immediately visible, they can affect both the appearance and functionality of your kitchen. Renewing your cabinets and faucets can revitalize your kitchen, but it's equally important to have a fully functional sink to complete the transformation. Cracks or unsightly stains on sink surfaces can diminish the space's overall beauty.
You could also find a larger sink more convenient for your lifestyle. No matter the material or type you decide on, our handymen can handle the removal of your old unit and installation of the new one! When you install a new sink, it's also a great opportunity to inspect for potential issues, such as plumbing or the existing faucet system. With the proper tools and years of experience, our professionals can take care of this challenging project on your behalf.
---
Backsplash And Tile Installation Handyman For Westwood Homes
When you're in the process of modernizing the style and vibe of your kitchen, it's important not to overlook the backsplash above your countertops. They act as a shield against spills, grease stains, or any other kitchen accidents that could ruin your walls. These elements are not only useful but also give you another opportunity to highlight your design preferences.
If your tiles or marble backsplashes are damaged or cracked, they won't be able to adequately shield your walls. Additionally, they become an eyesore and can give your kitchen a worn-out appearance. When you replace these elements, you have the opportunity to introduce color or another design element, enhancing your cooking and entertainment area. Fun accents like this turn a good look into a great one.
The market's extensive selection can make it tough to settle on one. You certainly wouldn't want to prolong the installation process, especially after dedicating a lot of time, possibly days, to considering style decisions. Backsplashes can pose a challenge because you're working against gravity and must ensure the tiles are evenly spaced. Instead of going the DIY route, depend on our handyman team to do everything for you.
---
Local Kitchen Floor Installation Services
Updating your flooring is an essential part of any kitchen remodel. After putting in so much effort to make the space more inviting, you wouldn't want poorly installed floor tiles or wood to ruin the appearance. Replace those elements with something completely new to invigorate your space. It can result in a significant transformation, especially when matched with our other remodeling services.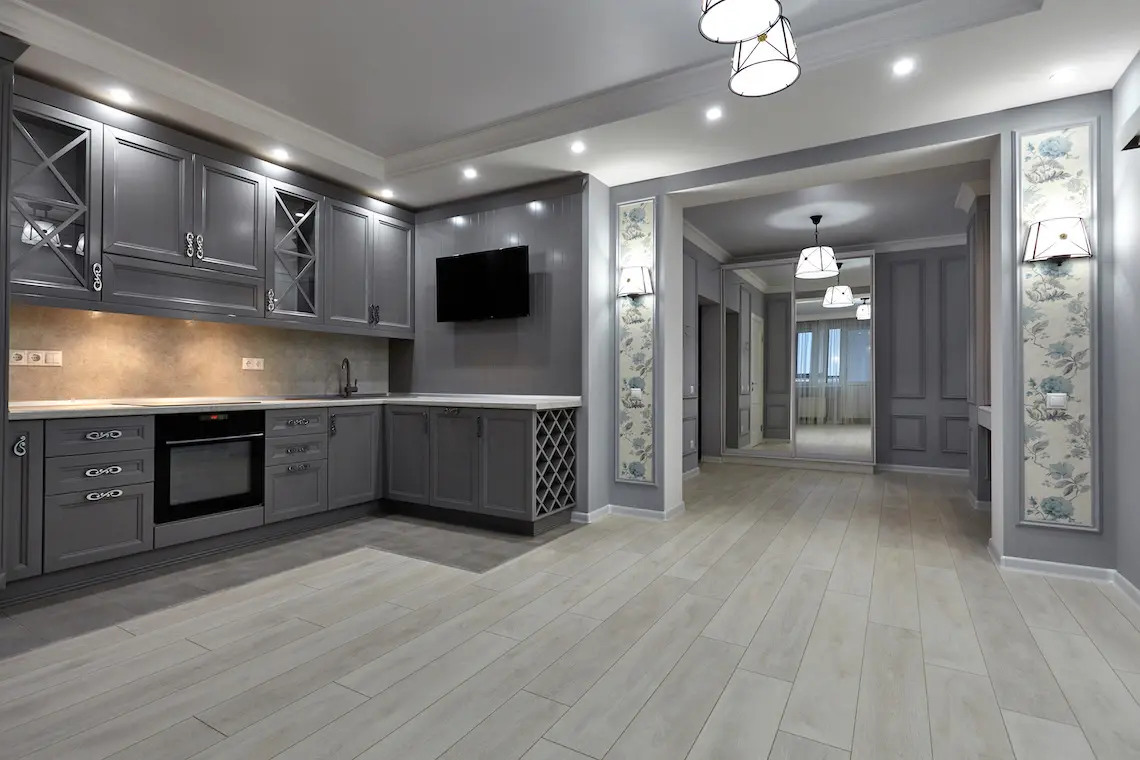 Once you have chosen your flooring of choice, you can contact the professionals at Care and Repair to get it installed professionally. Our experienced team has everything they need to install your new floors accurately, allowing you to focus on cooking and hosting dinner guests. Concrete, wood, laminates, and tile can greatly impact your comfort.
Whatever you decide on, count on our experts to complete the work! We can tackle any home improvement project, no matter the size.
---
Handyman Kitchen Remodeling Services In Westwood
The heart and soul of your house is your kitchen. Outdated, worn, or malfunctioning fixtures can detract from the overall look and practicality of your space, prompting the need for a complete renovation. This can be a lot to handle, even for Westwood homeowners who have been down this road before. Once you've made your fixture selections, the last thing you'd like to deal with is figuring out how to install them by yourself.
This is where Care and Repair's skilled handyman team comes in handy. They come prepared with the essential tools, skills, and expertise to effectively complete your renovation project. Kaminskiy Care and Repair has been delivering high-quality kitchen remodeling and maintenance services to Westwood homeowners in the region since 2005. No task is too big or too small for our capable team. We're the team you can rely on to make your dream kitchen a reality.