Old, claustrophobic bathrooms can be more problematic than they seem. Such circumstances can become stressors, impeding your ability to begin your morning routine or find relaxation at day's end. The perfect bathroom doesn't just fulfill its functions, it also provides a comforting atmosphere and reflects your own style in its design. Through our comprehensive renovation, we replace outdated materials and fixtures, allowing you to create your very own at-home bathroom oasis. 
---
Walnut Creek Bathroom Vanity And Cabinets Upgrade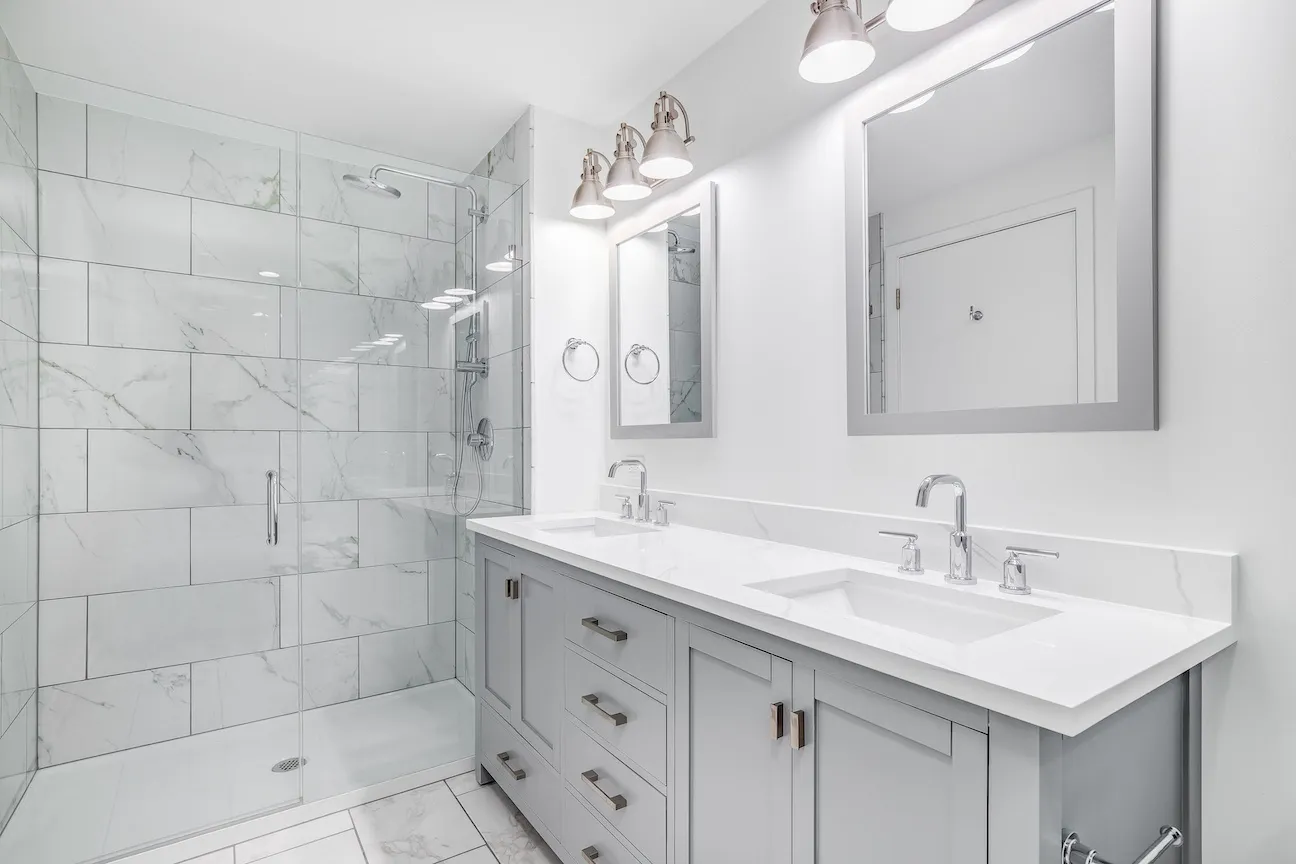 When it comes to designing your dream bathroom, the right vanity choice can be a game-changer. With choices ranging from free-standing to wall-mounted or floating, the options are endless. You can enhance the overall aesthetic of your space by selecting mirrors that complement your vanity. Whether you're aiming for a sleek and modern look or something more traditional and timeless, we have the expertise to bring your vision to life.
If you want a more cohesive look, including color-coordinated cabinets in your design is the best option. Beyond their utility as storage, they allow you to infuse more of your personal style into your space. Choose the right cabinets, and you can enjoy a clutter-free bathroom that remains visually appealing.
Our team is dedicated to employing the finest tools and craftsmanship to make certain your cabinets and vanity stand up against everyday use. With our commitment to quality, your remodeling project is built to withstand the test of time. Whether your preference is for low-maintenance choices or a more upscale look on a budget, we're here to guide you in choosing the ideal vanity and cabinets and ensuring their professional installation. No matter your needs, Kaminskiy Care And Repair can help!
---
Walnut Creek Shower Base And Bathtub Renovation
The shower pan might not get much attention, but it's a pivotal aspect of your bathroom. They are responsible for keeping water contained within the shower area, preventing potential damage to the rest of your bathroom. They serve as the foundation, constructed with a slight incline to make sure all water goes into the drain.
Many of these pans are highly versatile, allowing you to tile over them or apply waterproof flooring to achieve a personalized style. As you work on improving the aesthetics of your space, they are a fundamental part of the design. Our expertise can help install the shower features you've always wanted.
If you're a fan of unwinding in a bath after a hectic workday, upgrading your bathtub can rejuvenate your living space. The sight of cracks or chips on the surface diminishes a relaxing bath and, in some scenarios, causes safety issues. Ditch the old one and bring in something modern and gorgeous to transform the space. Should you find yourself in need of a new bathtub installation, you can count on Kaminskiy Care and Repair's experienced team for assistance.
---
Tub-To-Shower Conversions In Walnut Creek
Bathtubs can be a great feature, but not everyone wants one or has time to wait for the tub to fill for a long soak.  When children mature, they can outgrow their shower-tub setups and begin to appreciate a more mature style. With age, couples may wish to have a unit that better accommodates their needs.  Bathtubs also use up a massive amount of space. Making the most of your small bathroom means using every inch possible. Tub-to-shower conversions are the easiest path to enhancing your design and efficiently utilizing every inch of your space.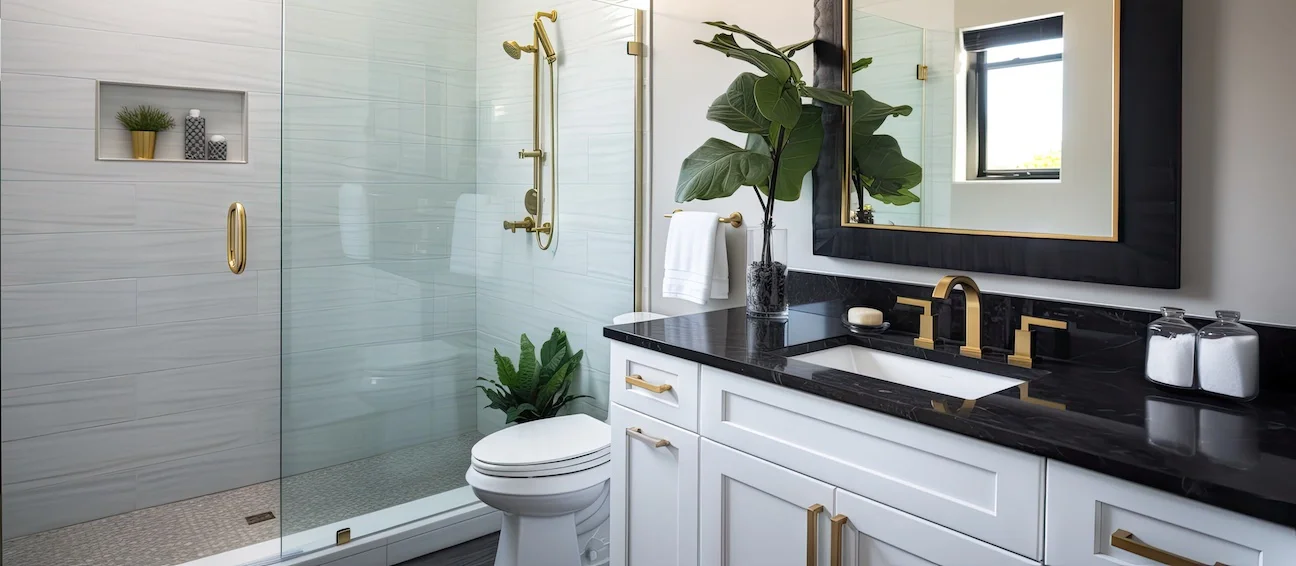 Taking on this project alone will only result in more time being taken away from your already busy agenda. If there's no pre-existing showerhead, this project requires the difficult process of installation of new plumbing. That means shutting off water sources, cutting open drywall to access existing plumbing, and repairing the drywall and tile that had previously decorated the shower. Entrust this intricate process to the expertise of bathroom remodeling professionals like Care and Repair.
With the appropriate tools, a team of experts can readily uninstall the existing unit and prepare the space for the new shower. Whether it's disposing of your old tub, setting up the new base, or completing the installation, we're prepared to take care of every detail in this project. Our team of bathroom remodeling experts are dedicated to creating a renovated space that perfectly suits your needs and embodies your style.
---
Walnut Creek Tile Installation Handyman Services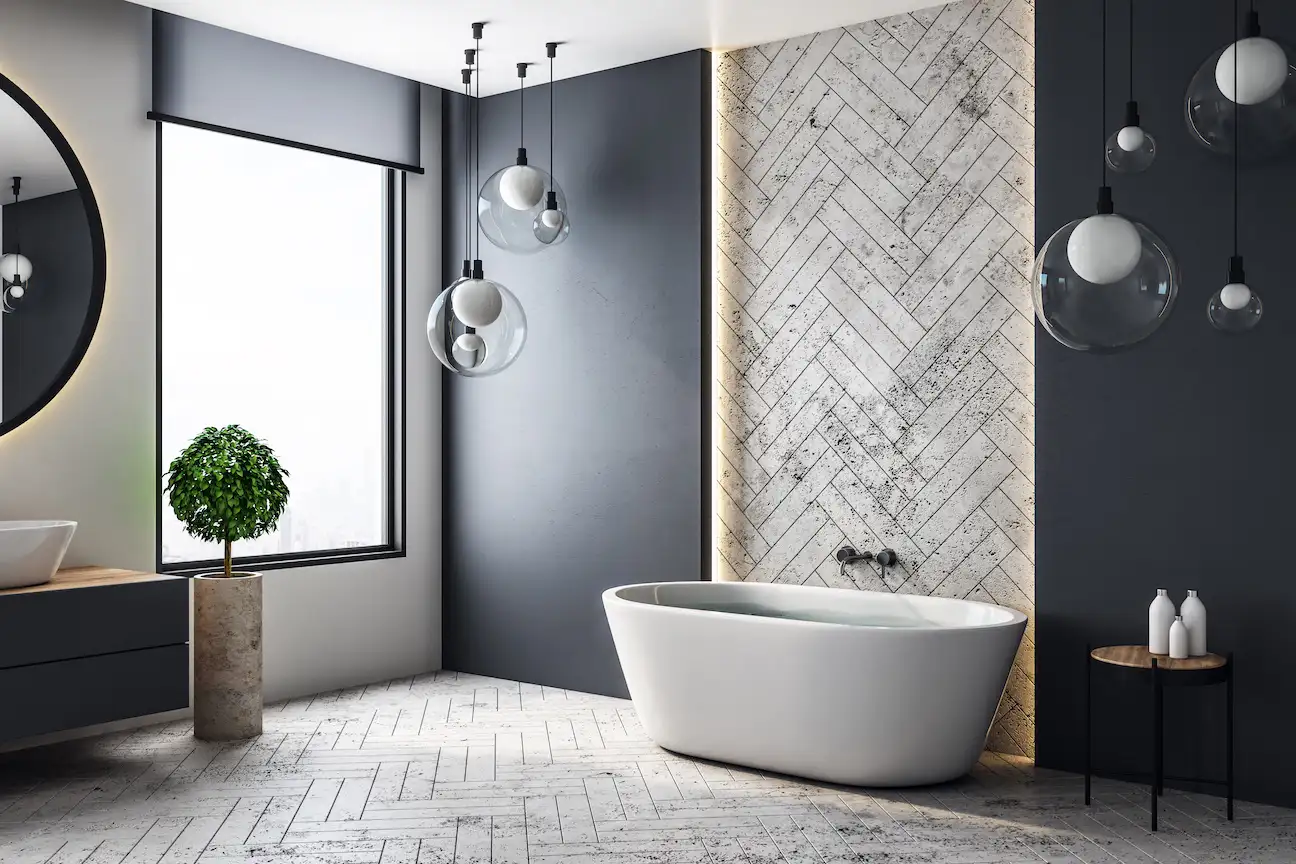 No matter if it's for your flooring or walls, a meticulously crafted tile installation will leave you with a beautiful and enduring surface that's cleaned effortlessly. Laying these tiles is no easy feat and requires careful preparation and planning. It's all too common to wind up with an unattractive final design, especially when you lack the necessary tools and skills to complete the project.
This is especially the case if your room has a wall surround in your shower or around your vanity. These tiles or other waterproof materials keep walls free of water damage so your bathroom remains pristine no matter how much use it gets.  Tile materials offer a vast range of choices, encompassing everything from natural stone to colorful ceramic and glass varieties. Once you've settled on your materials, the next step is to bring in a local tile installation professional. Bringing in a professional allows you to watch your design concepts come to fruition exactly how you want them to. 
To ensure the tiles come out as gorgeous as you envisioned, trust the professionals to get it done for you. At Kaminskiy Care and Repair, we possess the knowledge and equipment to flawlessly install and seal tiles, ensuring their long-lasting durability. No matter if you need simple ceramic tiles or intricate stone designs installed, our team is equipped to handle it.
---
Upgrade Your Bathroom Countertops
To create a bathroom that seamlessly combines style and functionality, think about your countertop material choices. The effectiveness of this feature's seal and its durability are vital; they prevent water from entering the walls and preserve the condition of cabinets and toiletries located beneath the vanity. Whether you wish to update your current countertops or embrace a fresh style, count on the professionals to expertly handle the project.
Don't hesitate to update your bathroom's style if you notice chipped tiles, stains, or discoloration. Once these problems come to your attention, don't hesitate to call in professionals to replace the outdated countertop with one that better fits your style. When it comes to demanding home improvement projects like countertop removal and installation, our team is up for the task. We can give you the high-end finish that makes your bathroom shine, and on a budget, too.
---
Expert Faucet and Fixture Installation and Repair Services In Walnut Creek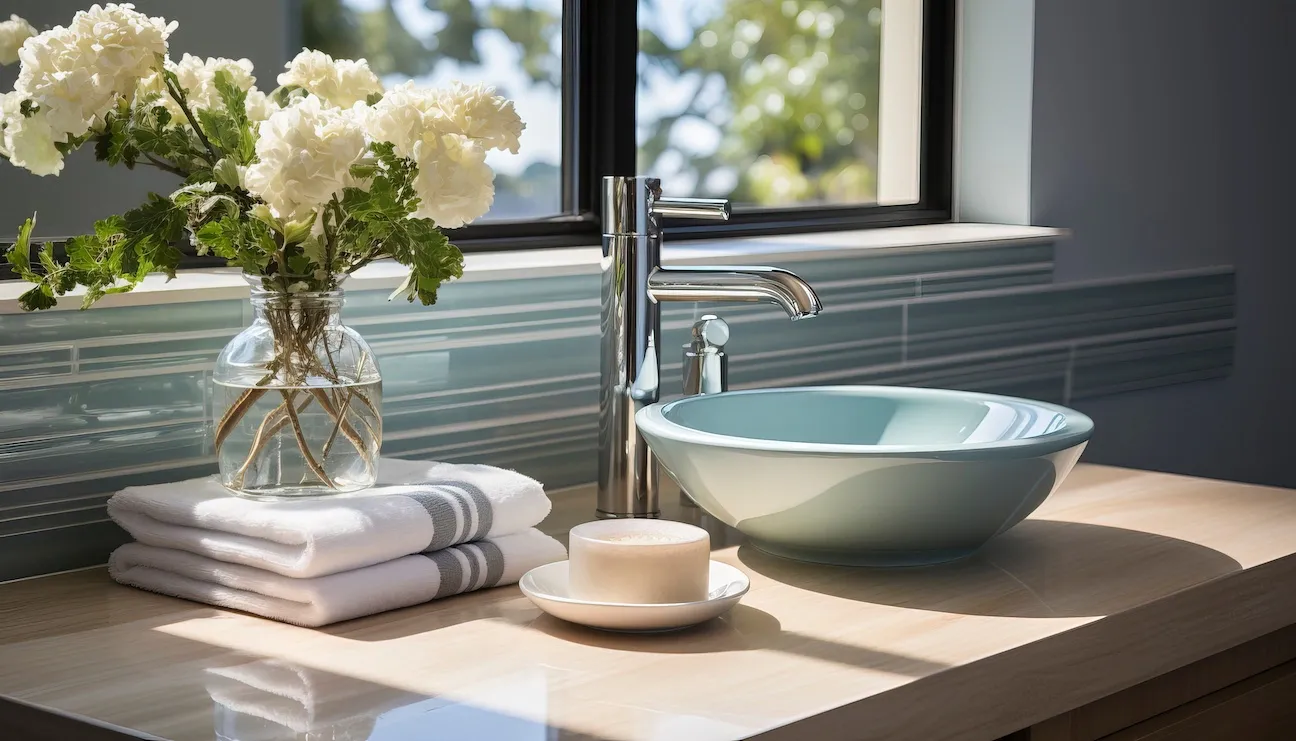 From washing your hands to brushing your teeth, ensuring your faucet works is critical for getting ready every morning. Many problems can arise with your taps, though. The impact of water leaks can be substantial, resulting in gallons of water being wasted, while stubborn clogs can bring your daily routine to a standstill. What's more, the presence of outdated fixtures can translate into higher monthly expenses and your home looking unappealing.
Updating the sinks, fans, and mirrors will breathe new life into your bathroom, making you fall in love with the space all over again. Keep in mind, however, that the installation of these fixtures is a complex and potentially messy endeavor. Your best bet for gorgeous, correctly installed fixtures that stand the test of time is to hire a professional handyman service.
---
Reliable Bathroom Lighting Fixture Repair and Installation Services In Walnut Creek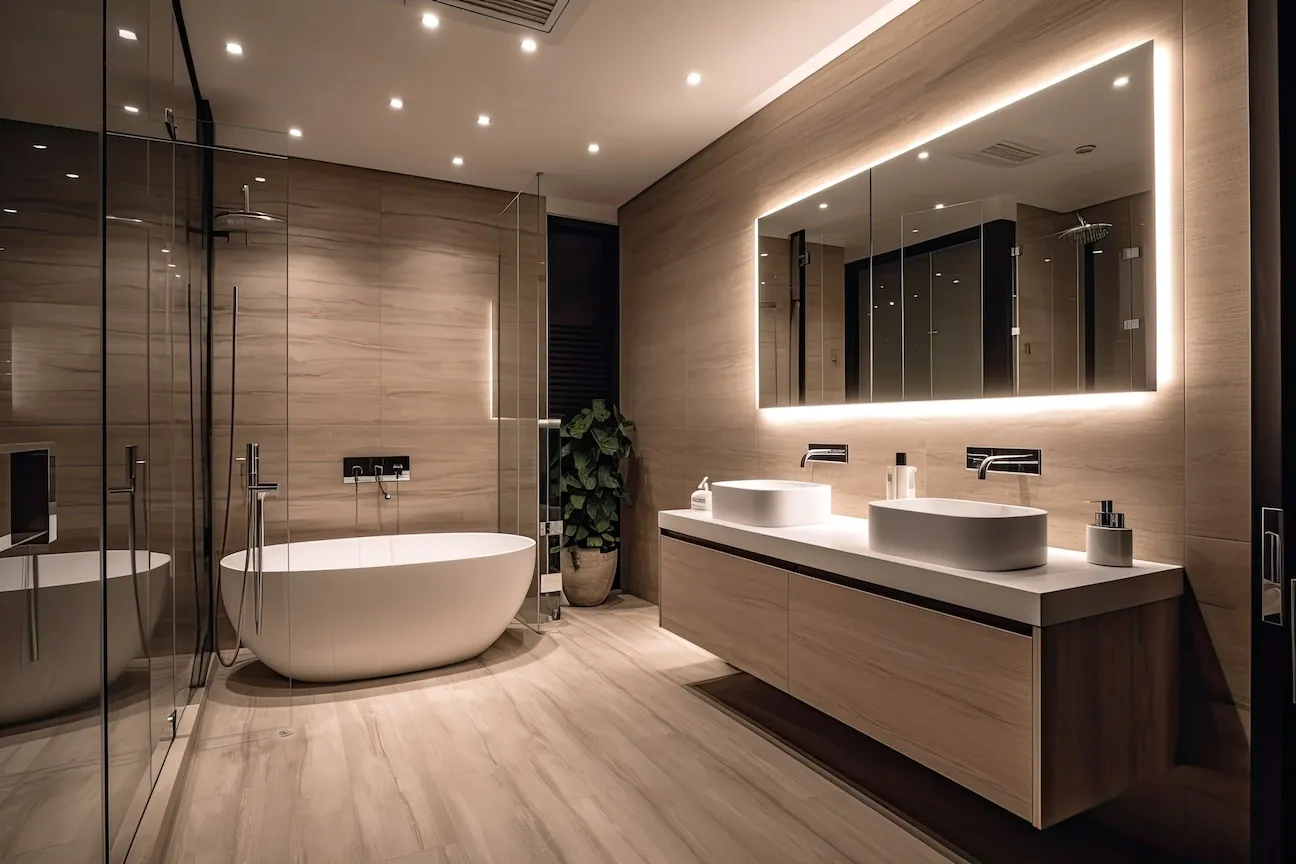 Lighting solutions are one of the most essential things regarding comfort. Inadequate lighting can result in individuals feeling uncomfortable and struggling to get ready in the morning, highlighting the necessity of comfort in any bathroom. It can also further highlight the worst aspects of your bathroom.
There are various problems that can occur with your lighting. If you notice flickering or dim lights, it could be due to damaged wiring. It could be incredibly old, causing your monthly bill to be exponentially more expensive than it should be. Your fixtures' design being outdated could result in discomfort and unhappiness. Whatever your needs may be, undertaking this installation on your own is a complicated and risky process that isn't recommended.
Since these fixtures rely on electricity, attempting to work on them without a deep understanding of electrical systems and plumbing can lead to a disaster. Don't risk your safety; hire a bathroom remodeling handyman to do the job. This way, you can transform your space into your dream without encountering any risks.
---
Home Toilet Installation Services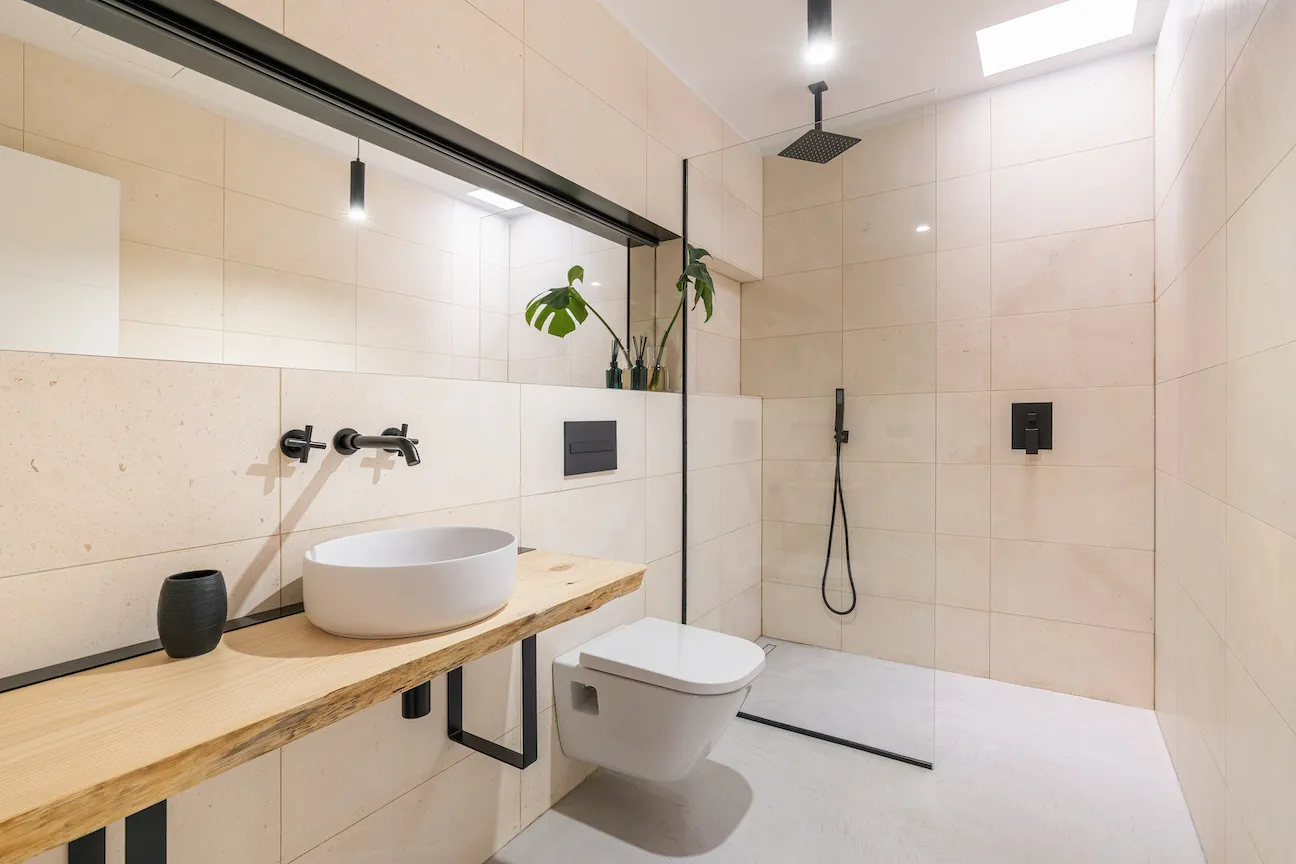 While the toilet may not be the centerpiece of your bathroom, it is still incredibly important to have one that is fully functional and efficient. A toilet that regularly clogs, leaks, or breaks down will upset your daily routine. Swapping the toilets in your home will ensure that this space operates at its best.
Replacing your toilet involves some risk, mainly because many toilets are composed of delicate porcelain that is easily breakable or prone to cracking. Also, there's the plumbing running from the toilet that requires attention. As a result, your bathroom will be filled with nasty odors. Removing the old toilet is also a difficult process that requires a lot of manpower and skill. Handling this job by yourself risks a lot more mess.
Kaminskiy Care and Repair's team of handymen are ready to assist you with any toilet repair or replacement. Our team is here to help, whether it's a single part or the entire unit that requires replacement.
---
 Hire Your Local Walnut Creek Bathroom Remodeling Team!
Although creating your ideal bathroom sanctuary might seem demanding and time-consuming, it doesn't have to be. Your local remodeling company is your best option to make sure this project goes well. If you take it on yourself, it will be more expensive in the long term. Rely on Care and Repair for assistance with installation, repair, or home improvement projects.