We are a call away in the Walnut Creek service area if you need a contractor to maintain and fix any damage to your fence or gate. Contact us at Kaminsky Care and Repair and experience quality and affordable same-day repair services.
Your property's security and curb appeal greatly depend on the condition of your fence and gate in Walnut Creek. To ensure they remain in optimal shape, investing in regular maintenance and repairs is crucial. Kaminsky Care and Repair is your trusted handyman company in the Walnut Creek service area, providing professional fence and gate contractor services. Call us today to experience top-quality and affordable same-day fence and gate restoration services.
---
Fence Repair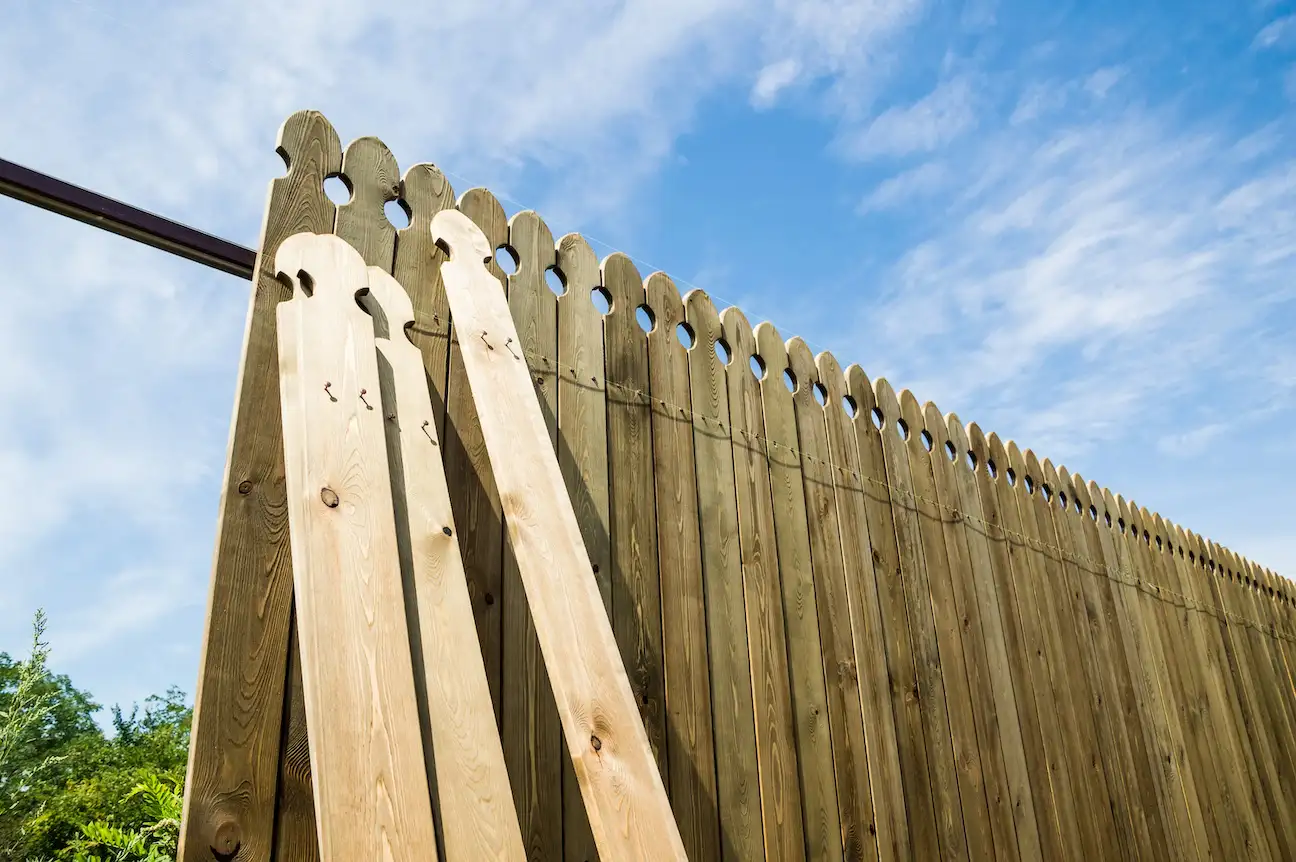 Over time, prolonged environmental exposure and wear can lead to fallen fences or aged panels.
Neglecting the damage only exacerbates the deterioration, ultimately resulting in costlier replacements. If your fence shows signs of deterioration, hiring a skilled contractor with expertise in reparation is essential. 
Whether you have a leaning vinyl or wood fence, our handyman services encompass comprehensive repairs from posts to panels.
If necessary, we also offer finishing touches such as painting, ensuring it is restored to its original or even better condition.
Link fences are susceptible to rust and damage. Our link fence repair services include thoroughly inspecting every component, from the link chain panels to the posts. We address any identified damage, replacing irreparable parts and applying a protective coating to ensure your fence remains rust-free for years to come.
---
 Gate Repair: Ensuring Easy Access and Functionality
If your gates are giving you trouble when opening or closing, it's time to seek professional gate repair services. At Kaminsky Care and Repair, we offer comprehensive restoration solutions in Walnut Creek.
Our team of skilled handymen understands the significance of a well-maintained gate, not just for security but also for enhancing the overall aesthetics of your property. Our skilled team will assess its condition, addressing any issues that may hinder its proper functionality.
From worn-out hinges and faulty locks to damaged handles, we resolve these concerns with precision and expertise.
We prioritize using high-quality replacement parts to ensure the longevity and reliability of your gate's operation. Additionally, if it requires refinishing or repainting, we can restore its visual appeal, seamlessly blending the fixed sections with the rest. Trust Kaminsky Care and Repair for reliable and affordable gate reparation handyman services in Walnut Creek, ensuring convenient access and enhanced security for your property.
---
Fence and Gate Repair for Your Walnut Creek Home
Fence and gate repairs are tough home renovations that should not be neglected. If you do not fix these structures, your home's appearance and security will continue deteriorating. It is better to address this right away to prevent any long-term issues. If you need a contractor with years of experience in the home improvement business, we are a call away. Leave the dirty work to us and contact us at Kaminsky Care and Repair — your go-to business for affordable fence and gate restoration handyman services in Walnut Creek.