Installing new kitchen cabinets or bathroom cabinets can drastically improve the look and feel of your home. Imagine what your kitchen or bathroom will look like if you finally remodel with a style that suits you better. Maybe you want more space in your quality custom kitchen. Now imagine having someone do it all for you.
Kaminskiy Care and Repair handyman services offers cabinet installation for residents in La Jolla and surrounding areas. Installing cupboards is no easy task, so let the professionals handle it. Our team prides itself on our quality of work and outstanding customer service.
---
Our Cabinet Installation Services
If you've purchased recently, call the professionals at Care and Repair to install them for you. We'll make sure they're straight, aligned, and secure. We can also re-arrange existing setup into a new layout.
We install in any room, including kitchens, bathrooms, and living rooms. Our team can also help with cabinet refacing, repairing the drywall, and painting so you're not left with unsightly patches before installing.
---
Can I Install Cabinets Myself?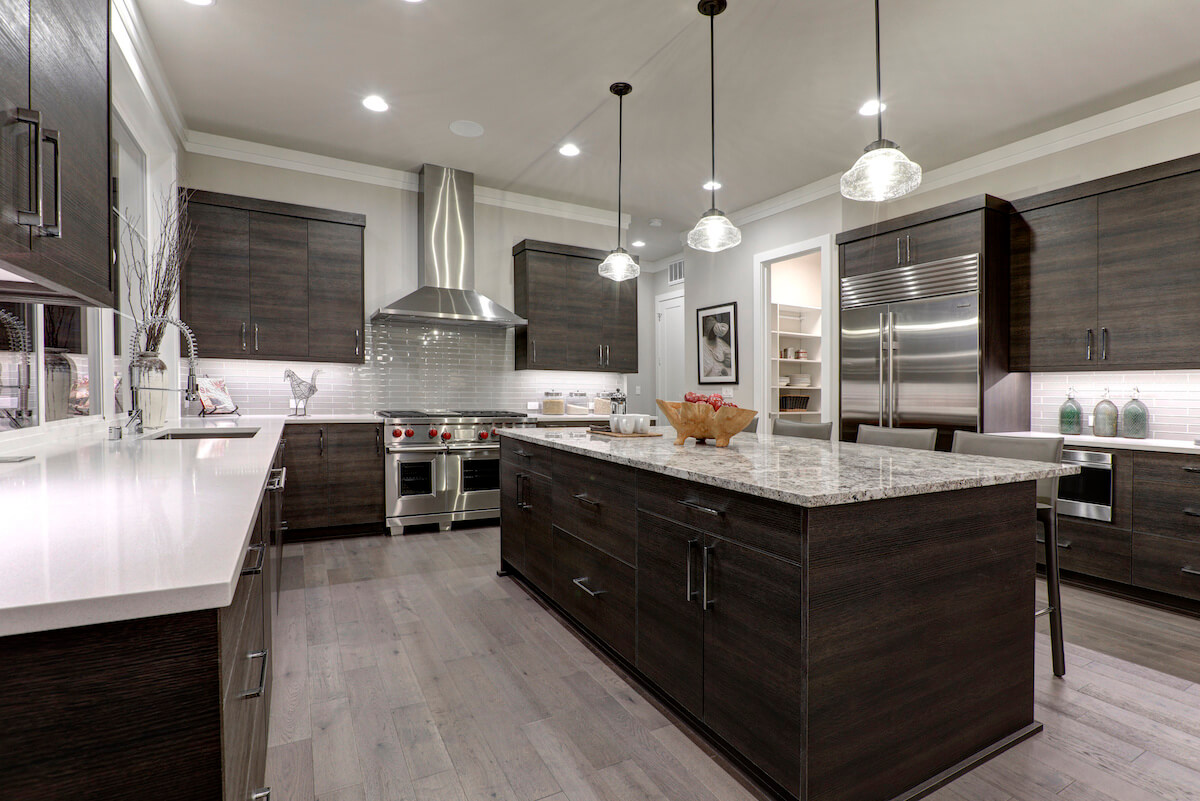 Yes, you can, but installing the right way takes skill, precision, and the right tools. For most installation jobs, you need an accurate level, a screw gun capable of driving larger screws through the wood and the wall, a drill, and screw clamps. That doesn't include the other hardware you need, such as soft-close hinges.
Installing your own cabinetry products is a project! It involves screwing a series of boxes to the wall and each other in the proper order. Many things could go wrong in the process, including installing in the wrong order and edges not aligning. This does not include the different installation process for types such as "frameless" or cutting out spaces for plumbing and electrical.
When doing it yourself, you have to make sure everything is with the floor (or ceiling) and with each other. You also have to ensure they're in the right position next to each other and within the layout. Installation can take anywhere from several hours to the entire day.
Even though it's possible to install your own kitchen or bathroom cabinetry, it can be a difficult process with many ways things could go wrong. You also have to purchase the right tools, most of which you'll never use more than once or twice. A professional handyman can install your new cabinets quickly and easily, and they'll have the right tools on hand.
---
Local Cabinet Installers La Jolla
Kaminskiy Care and Repair is dedicated to providing the best cabinet installation solutions in La Jolla and the entire San Diego area. Our team can give you the service you're looking for. You deserve your new cupboards installed correctly the first time, without costing you too much time. Our decades of experience allow for our team to install cabinets accurately and efficiently in your home, no matter the room. Call us now to get in touch with our custom cabinet installation team!