Outdated, cramped bathrooms can cause real world issue when trying to ready for your day. These situations can really stress you out, making it tough to kickstart your morning routine or decompress after a hectic day. A bathroom should create a comfortable atmosphere, reflect your individual style, and fulfill its functional requirements. Through our thorough bathroom renovation services, we take out the old and bring in the beautiful, creating a spa-like haven right in your own La Jolla home. Call our office today to make an appointment! 
---
La Jolla Bathroom Vanity and Cabinet Upgrades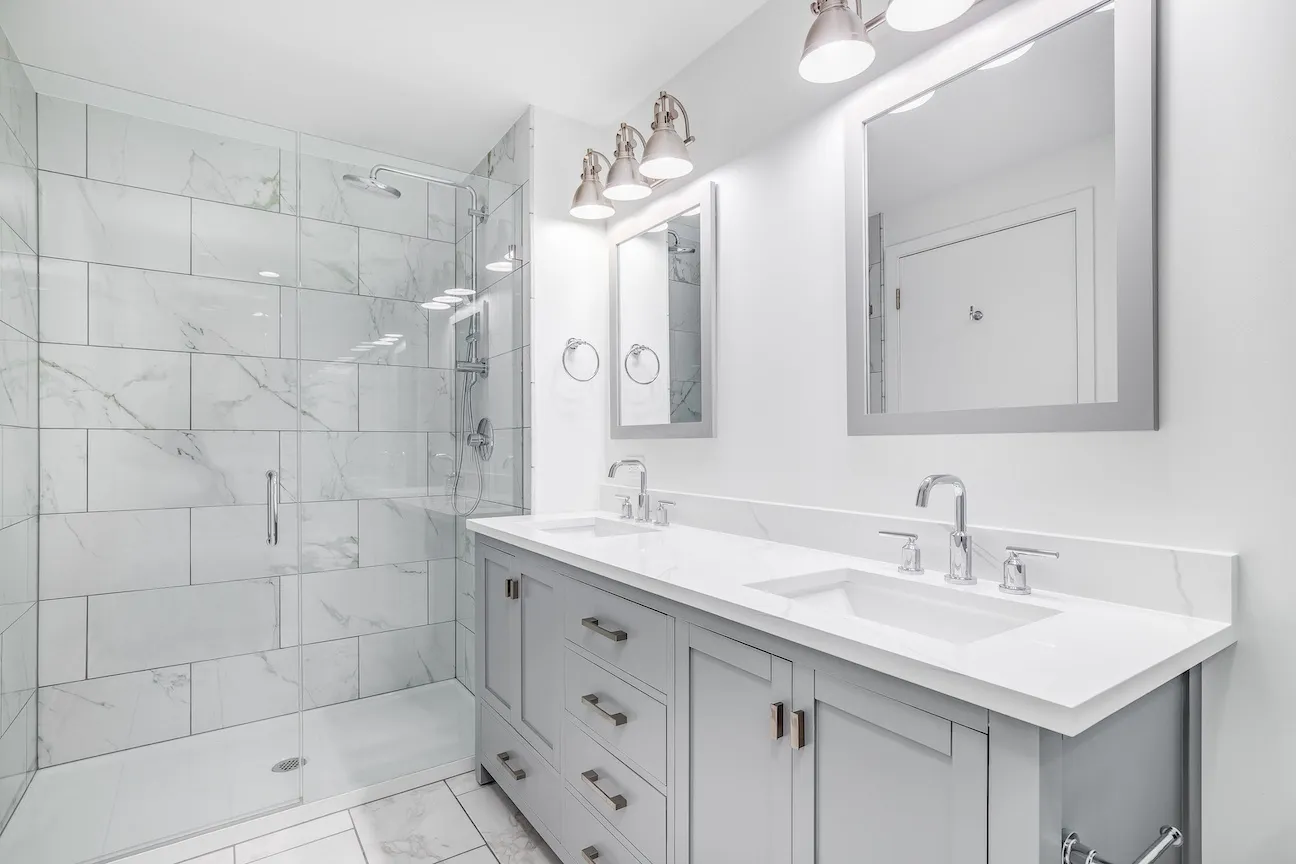 A well-chosen vanity can be the key to bringing your dream bathroom design to life. Whether you prefer free-standing, wall-mounted, or floating styles, the choices are limitless. For a cohesive look, you have the option to pick matching mirrors, transforming the entire space. Whether your aim is a sleek, modern look or something more classic and timeless, our experts can turn your vision into reality.
Cabinets that match or are color-coordinated can greatly contribute to improved cohesion in your space. You can rely on them for storage while using them as a means to express your unique style. Choose the right cabinets, and you can enjoy a clutter-free bathroom that remains visually appealing.
Our team is dedicated to employing the finest tools and craftsmanship to make certain your cabinets and vanity stand up against everyday use. We stand by our dedication to excellence, ensuring your investment will endure for decades. Whether you want something easy to clean or a little more upscale on a budget, we can help you find the best vanity and cabinets and install them for you.
---
Bathtub And Shower Base Renovations In La Jolla CA
Despite its significance, the shower pan is a frequently overlooked part of your bathroom. They serve the important function of containing water within the shower and preventing potential damage to the rest of your bathroom. They serve as the foundation, constructed with a slight incline to make sure all water goes into the drain.
The great thing about these pans is that many can be tiled over or have other waterproof flooring installed on top to create a custom look. When you're enhancing the appearance of your space, they play a vital role in the transformation. Our team can also help install fixtures, glass, and other features to create the shower you've always wanted.
For those who enjoy a leisurely bath to de-stress after a hard day's work, improving your bathtub is the best way to breathe new life into the space. The sight of cracks or chips on the surface diminishes a relaxing bath and, in some scenarios, causes safety issues. Ditch the old one and bring in something modern and gorgeous to transform the space. When you need a new bathtub installed, the experts at Kaminskiy Care and Repair can help!
---
Expert Tub-To-Shower Conversions
Bathtubs can be a great feature, but not everyone wants one or has time to wait for the tub to fill for a long soak. Children can also outgrow their shower-tub combos and may want something a little more mature in style to capture these changes. Couples that are growing in age might aim for a unit better suited to their needs. Additionally, bathtubs can occupy a considerable amount of room. Small bathrooms require careful planning, and the extra space of a bathtub may not be worth it. Tub-to-shower conversions are the easiest way to upgrade a design and regain lost space.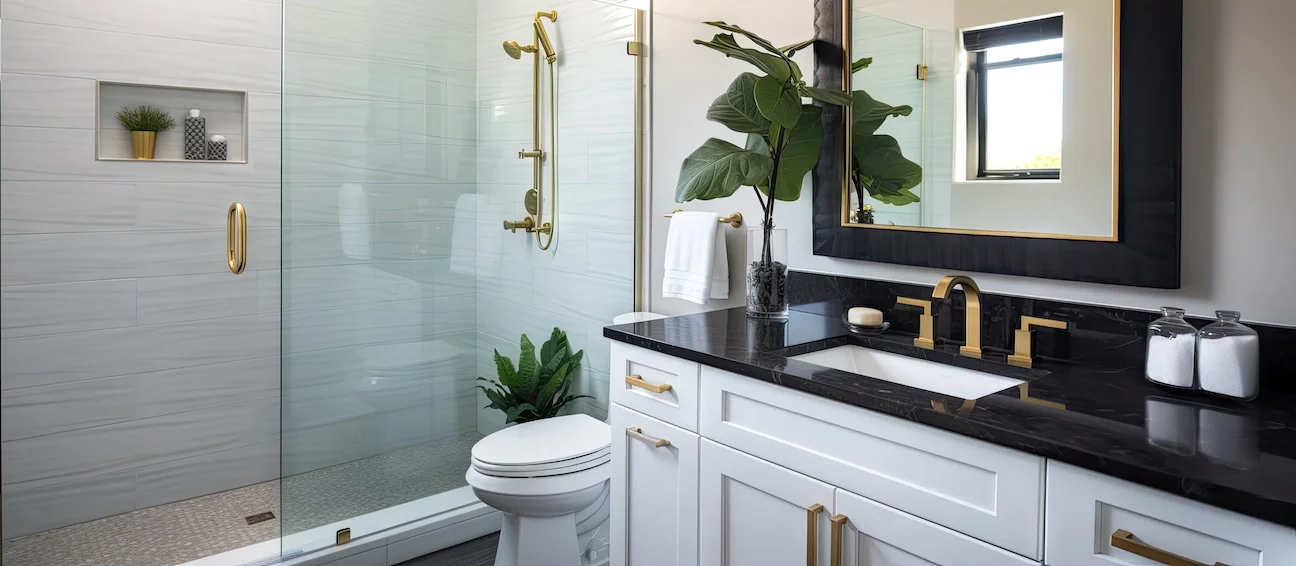 Taking on this project DIY will take a lot more time than it's worth. Without an existing showerhead, this project is more complicated and requires installing new plumbing. In order to carry out this project effectively, you'll need to shut off your home's water temporarily, perform precise cuts in the drywall to access the existing plumbing, and proficiently repair both the drywall and tile. Bathroom remodeling experts are better suited to handle this intricate process.
Equipped with the proper tools, professionals can efficiently remove the existing unit and prepare the space for the new one. From the removal of your old tub to the installation of the new base and every step in between, we have the capability to handle every aspect of this project. Trust us to remodel your bathroom into a contemporary oasis that caters to your needs.
---
Bathroom Tile Installation Expert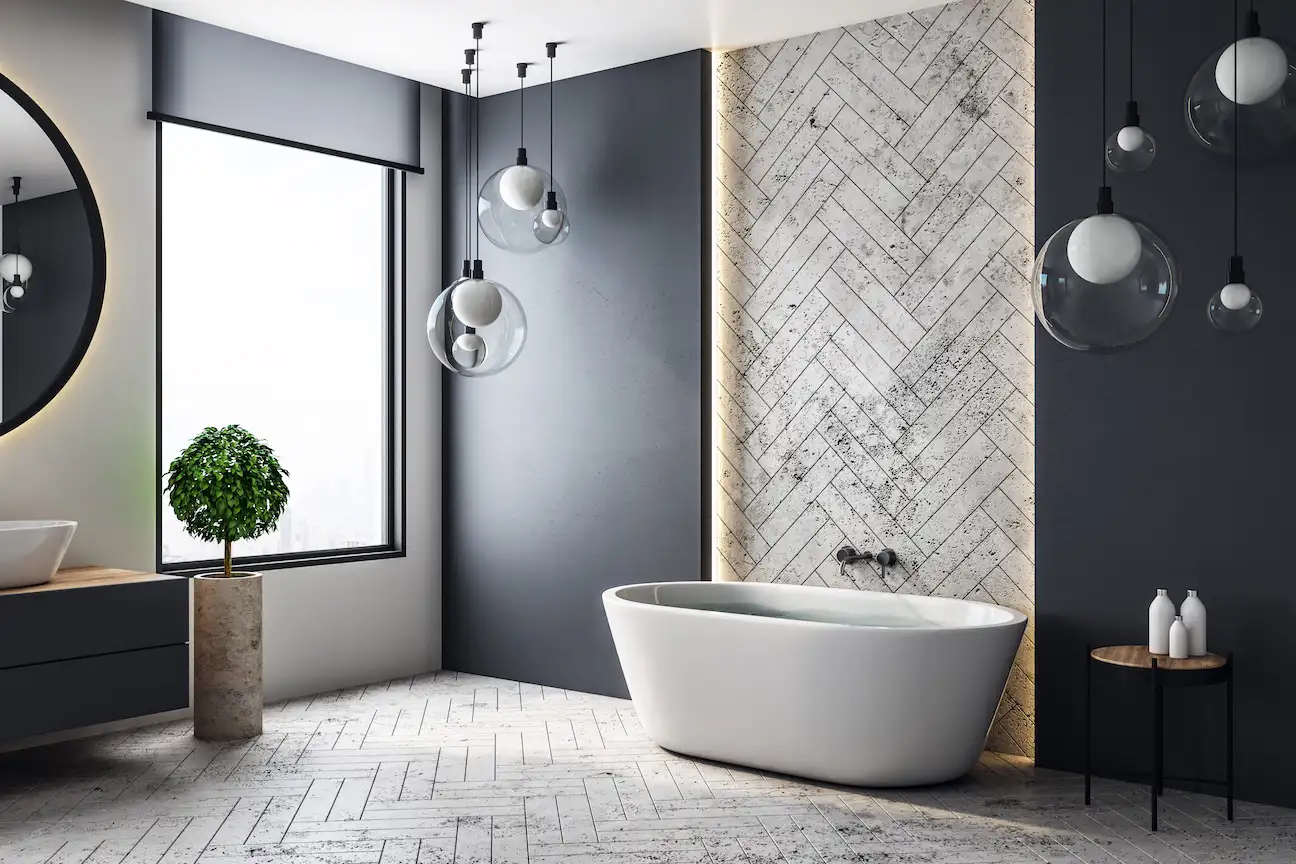 Whether applied to your floors or shower walls, a professional tile installation creates a gorgeous, sturdy surface that's easy to keep spotless. Laying these tiles is no easy feat and requires careful preparation and planning. The likelihood of obtaining unattractive tile designs is high, especially if you don't possess the necessary tools and expertise to complete the project.
This is notably pertinent if you have a wall surround in your shower or around your vanity. These tiles act as a barrier against water damage, protecting your beautiful bathroom from water damage. Tile materials come in a wide variety, including choices like polished stone, ceramic, and glass. After you've determined your materials, the next important step is to engage a local tile installation expert. Bringing in a professional allows you to watch your design concepts come to fruition exactly how you want them to.
You can count on the professionals to carry out any tile installation. Rely on Kaminskiy Care and Repair's proficiency and specialized equipment for flawless tile installation and sealing, offering years of resilience and safeguarding against water damage. No matter if you need simple ceramic tiles or intricate stone designs installed, our team is equipped to handle it.
---
Quality Bathroom Countertop Installation For Your Space
Creating a functional but stylish bathroom means considering the types of material you want for your countertops. It's crucial for this feature to have a reliable seal and long-lasting build, ensuring water stays out of the walls and cabinets or toiletries beneath the vanity remain protected. If you're contemplating a makeover for your current countertops or a transition to a new style, put your trust in experienced professionals to execute the project.
Don't hesitate to update your bathroom's style if you notice chipped tiles, stains, or discoloration. Once these problems catch your attention, it's time to get in touch with professionals for a countertop replacement that aligns with your personal style. Our team is up for the challenge when it comes to your home improvement needs, including countertop removal and installation. With our services, you can still achieve a style that looks expensive without breaking the budget.
---
Efficient Faucet and Fixture Installation and Repair Solutions For La Jolla Homes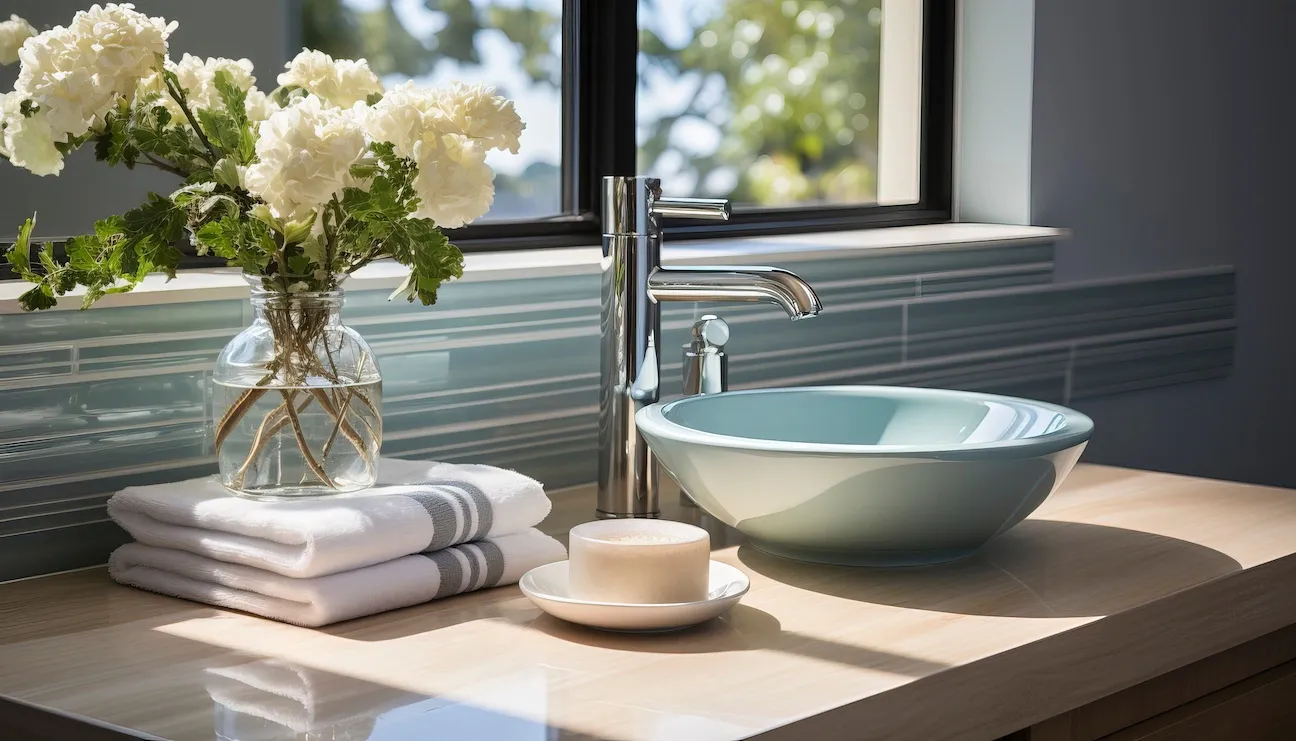 From handwashing to tooth brushing, having a well-functioning faucet is key to keeping you and your family feeling clean. Your taps can encounter a range of issues, though. Water leaks have the potential to waste gallons of water, and persistent clogs can significantly disrupt your daily routine. These outdated fixtures can contribute to elevated monthly costs and create an eyesore in your home.
Revamping the sinks, fans, and mirrors will breathe new life into your bathroom, reigniting your passion for the space. Undertaking the installation of these fixtures is a complicated process, especially on your own, and might result in even more expensive repairs. Selecting a professional handyman service is the smart choice to ensure your fixtures are not only visually appealing but also expertly installed and long-lasting.
---
Expert Services For Bathroom Lighting Fixture Repair And Installation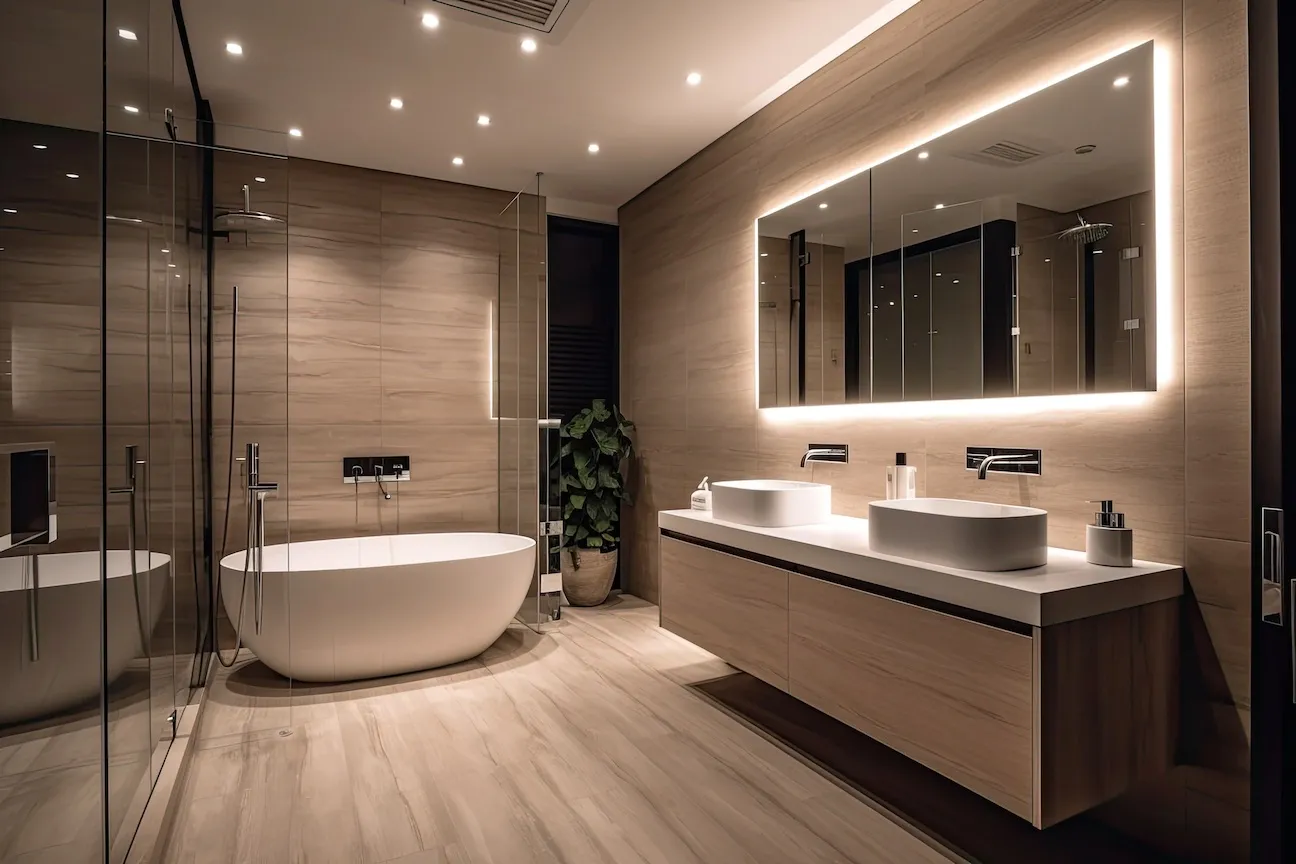 Achieving the ultimate comfort in your space hinges on selecting the right lighting solutions. Poor lighting immediately makes people feel unsafe and uneasy, and comfort is vital in any bathroom. It can also spotlight the less favorable aspects of your bathroom.
Your lighting may experience a multitude of problems. Dim or flickering lights can be a sign of damaged wiring. An incredibly old system may lead to your monthly bill being much more costly than it should be. Outdated fixture designs could be the source of discomfort and unhappiness. Installing them on your own, regardless of your project needs, is a complex and hazardous task that's best avoided.
Since these fixtures rely on electricity, attempting to work on them without a deep understanding of electrical systems and plumbing can lead to a disaster. Ensure your safety by entrusting the job to a bathroom remodeling handyman. This way, you can have the space you've always dreamed of without putting yourself in harm's way.
---
Trusted Toilet Installation for Your La Jolla Residence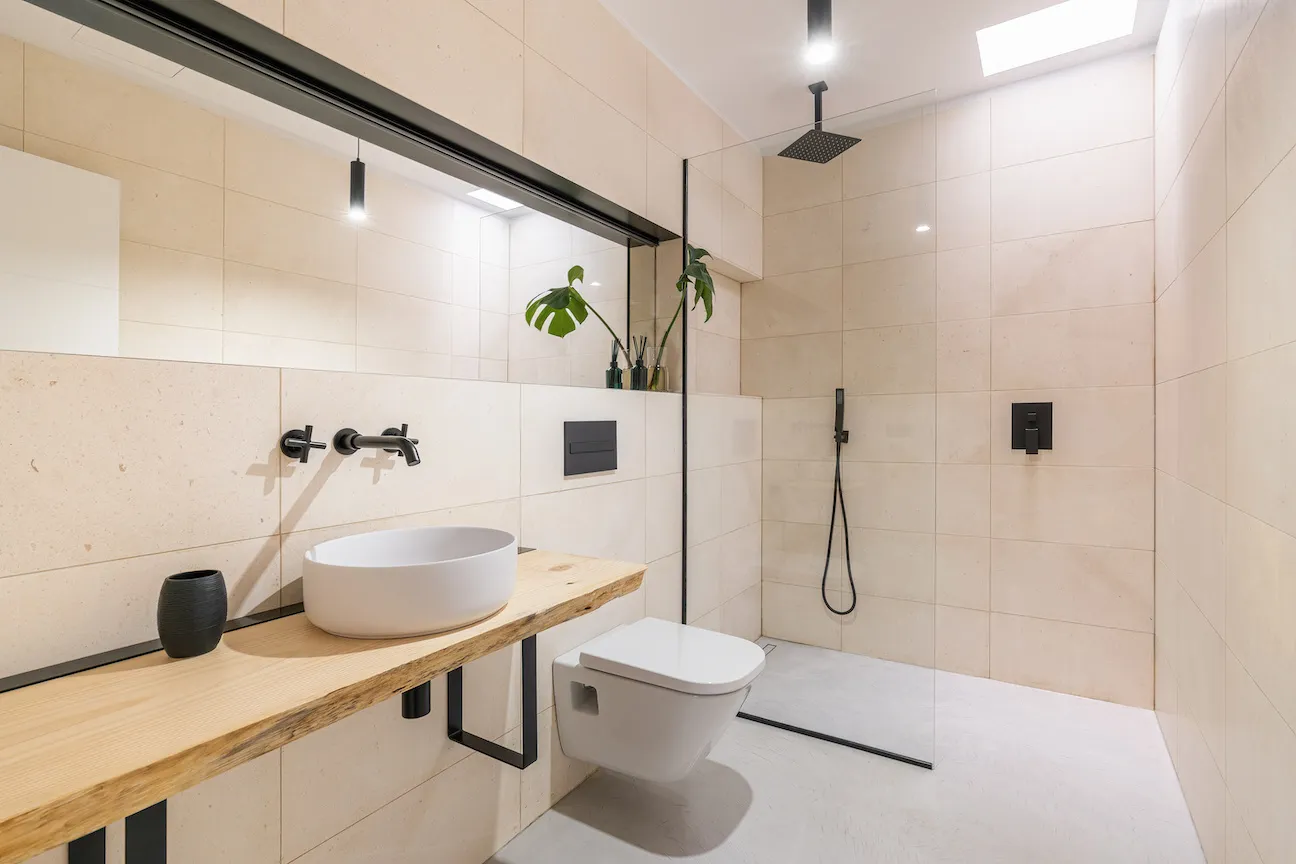 Although the toilet may not be the focal point of your bathroom, it's crucial to ensure that the one you have is fully functional and efficient. A toilet that regularly clogs, leaks, or breaks down will upset your daily routine. By upgrading the toilets in your home, you'll make sure this area remains fully functional.
Replacing your toilet can be risky, especially since most toilets are manufactured from delicate porcelain that can break or crack easily. You'll also need to handle the plumbing that connects to the toilet. As a result, your bathroom will be filled with nasty odors. The process of old toilet removal is difficult and requires a significant amount of skill and manpower. Doing this by yourself poses a greater risk of creating a mess.
Trust the professional handymen at Kaminskiy Care and Repair for any toilet repair or replacement projects. If you need to replace a single part or the entire unit, our team is up to the task.
---
Enhance Your Bathroom with the Help of Your Local La Jolla Remodeling Company Today!
The process of building the bathroom oasis you want might seem challenging and require a lot of time, but it doesn't have to be a hassle. Your local La Jolla remodeling company is your best option to make sure this project goes well. Trying to tackle it independently will lead to increased costs down the road. For installation, repair, or home improvement projects, Care and Repair is your trusted choice!