Out-of-date bathrooms are more than just an eyesore. At Kaminskiy Care and Repair, we're firm believers that your bathroom should offer utmost comfort while staying true to your personal style and fulfilling practical needs. Our complete bathroom remodel removes old materials and fixtures and replaces them with beautiful options so you can enjoy a spa-like atmosphere right in your Hollywood Hills home.
---
Bathroom Vanity And Cabinet Renovation And Installation Services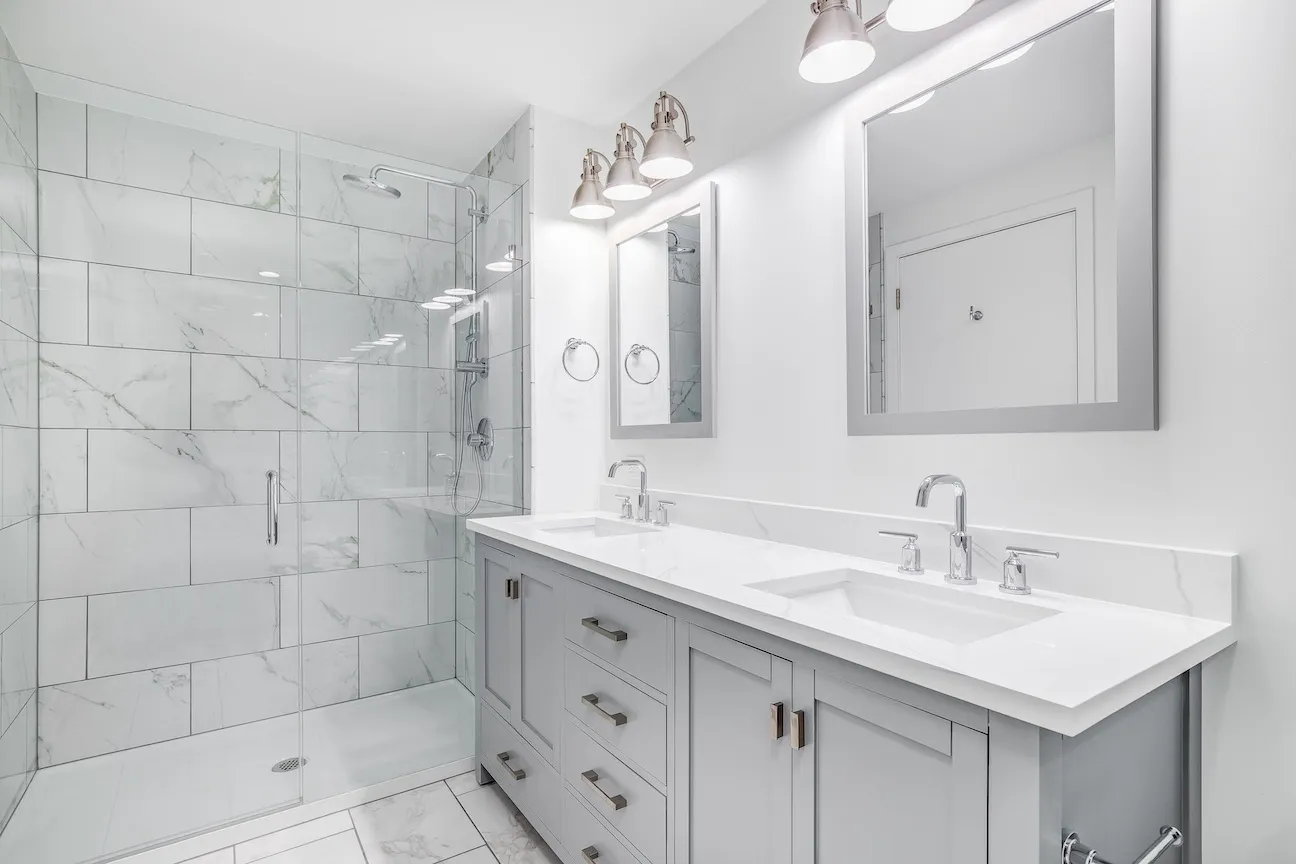 The choice of the right vanity is crucial in the design of your dream bathroom. From free-standing to wall-mounted or floating, the options are endless. For a cohesive look, you have the option to pick matching mirrors, transforming the entire space. Whether your vision leans towards a sleek, modern aesthetic or something more enduring and classic, we're here to make it a reality.
For better cohesion, matching or color-coordinated cabinets are a great choice. They provide functional storage and give you another opportunity to express your sense of style. Choosing the right cabinets means you won't have to sacrifice the aesthetics or tidiness of the space.
At our company, we're committed to employing superior tools and techniques, ensuring your cabinets and vanity remain durable and functional through the wear and tear of daily use. With our commitment to quality, your remodeling project is built to withstand the test of time. No matter if you're after something simple to clean or a touch of luxury that fits your budget, we're here to assist you install the perfect cabinets and vanities into your home.
---
Shower Base And Bathtub Renovations For Hollywood Hills Homes
The shower pan might not get much attention, but it's a pivotal aspect of your bathroom. Their purpose is to prevent water from running out of the shower and damaging walls and other parts of your bathroom. These elements create the foundation, featuring a subtle slant to channel water toward the drain.
The beauty of these pans lies in their adaptability; you can place tiles on top of them or apply waterproof flooring to achieve a look tailored to exactly what you want. When you're enhancing the appearance of your space, they play a vital role in the transformation. Our team can also help install fixtures, glass, and other features to create the shower you've always wanted.
If you enjoy indulging in a relaxing bath after a day at the office, upgrading your bathtub can breathe fresh vitality into your living area. Ugly cracks or chips on the surface take away from a serene bath and in certain instances could even present safety hazards. Let go of the outdated one and introduce something fresh to transform your space. For top-notch new bathtub installations, the experts at Kaminskiy Care and Repair are here to help!
---
Expert Tub-To-Shower Conversions
While bathtubs are a valuable addition, they might not suit everyone's preferences or schedules. With time, children can outgrow their shower-tub combinations and yearn for a style that resonates with them now. Elderly couples might also desire a unit better tailored to their specific requirements. Bathtubs also use up a massive amount of space. Every inch counts in smaller spaces. Converting your bathtub into a gorgeous shower is the best way to make a gorgeous design that uses every inch of the space.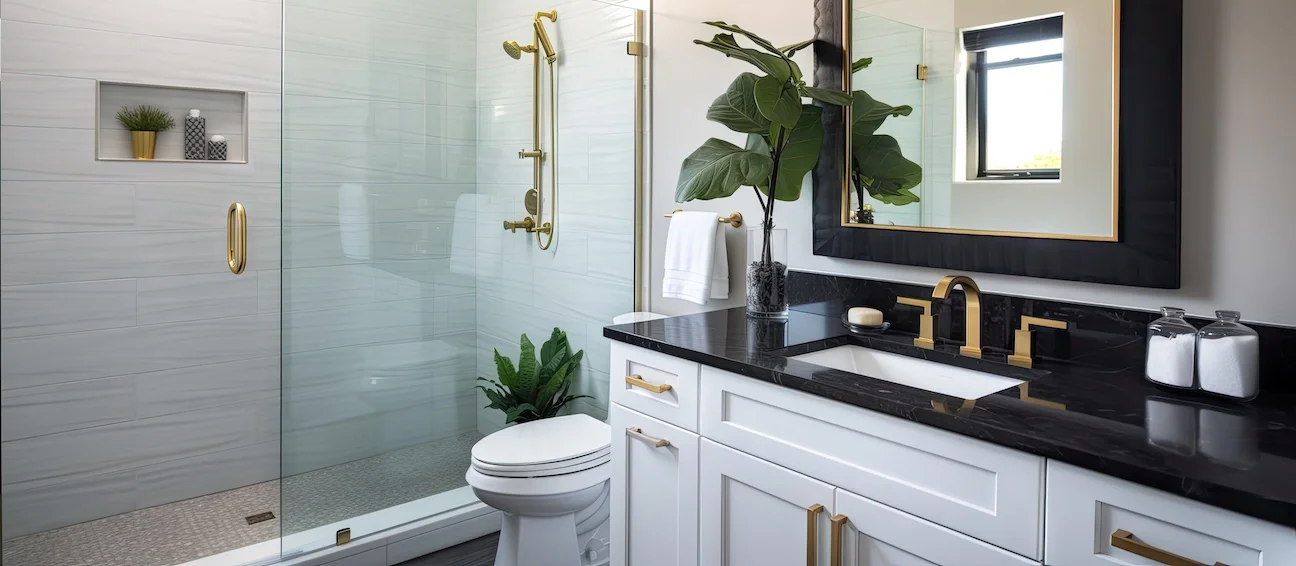 Trying to handle this project by yourself will only eat into your precious time. If the space has no pre-existing showerhead, this project calls for the demanding task of installing new plumbing. This entails turning off the water sources, then carefully opening up the drywall to reach the existing plumbing and restoring the drywall and tile. Bathroom remodeling experts are better suited to handle this intricate process.
Professionals are equipped with the necessary tools to extract the existing unit and get the space ready for the new shower. From removing your old tub to installing the new base and completing the installation, we're equipped to manage every aspect of this project. Trust us to remodel your bathroom into a contemporary oasis that caters to your needs.
---
Bathroom Tile Installation Services In Hollywood Hills
A professionally done tile installation yields an attractive and long-lasting surface that's simple to keep clean. Laying these tiles is no easy feat and requires careful preparation and planning. The likelihood of obtaining unattractive tile designs is high, especially if you don't possess the necessary tools and expertise to complete the project.
This holds particularly true if you have a wall surround within your shower or surrounding your vanity. These tiles serve as a protective shield, preventing water damage to your bathroom walls and keeping it in pristine condition. When it comes to tile materials, the choices are extensive. The options can range from natural toned stone to brightly colored ceramic and glass varieties. After you've determined your materials, the next important step is to engage a local tile installation expert. Bringing in a professional allows you to watch your design concepts come to fruition exactly how you want them to.
The intricate details of tile installation are best left to the experts. With Kaminskiy Care and Repair, you can rely on our expertise and specialized tools to place and seal tiles with precision. Whether you prefer contemporary stone tiles or classic ceramic patterns, we're ready to complete the task.
---
Expert Bathroom Countertop Installation Services
To achieve a stylish yet functional bathroom, think about your choices for countertop materials. This particular feature must be well-sealed and engineered for durability, effectively keeping water at bay from the walls and preserving the cabinets and toiletries under the vanity. If you're considering revamping your current countertops or opting for a fresh style, entrust the project to skilled professionals.
If you've noticed chipped tiles, stains, or discoloration in your bathroom, it's time for a style upgrade. As soon as you detect these problems, get in touch with professionals to swap out the unsightly old countertop for a new one that reflects your taste. Our team can tackle your most challenging home improvement project, including countertop removal and installation. With our services, you can still achieve a style that looks expensive without breaking the budget.
---
Beverly Hills Bathroom Faucets And Fixtures Installation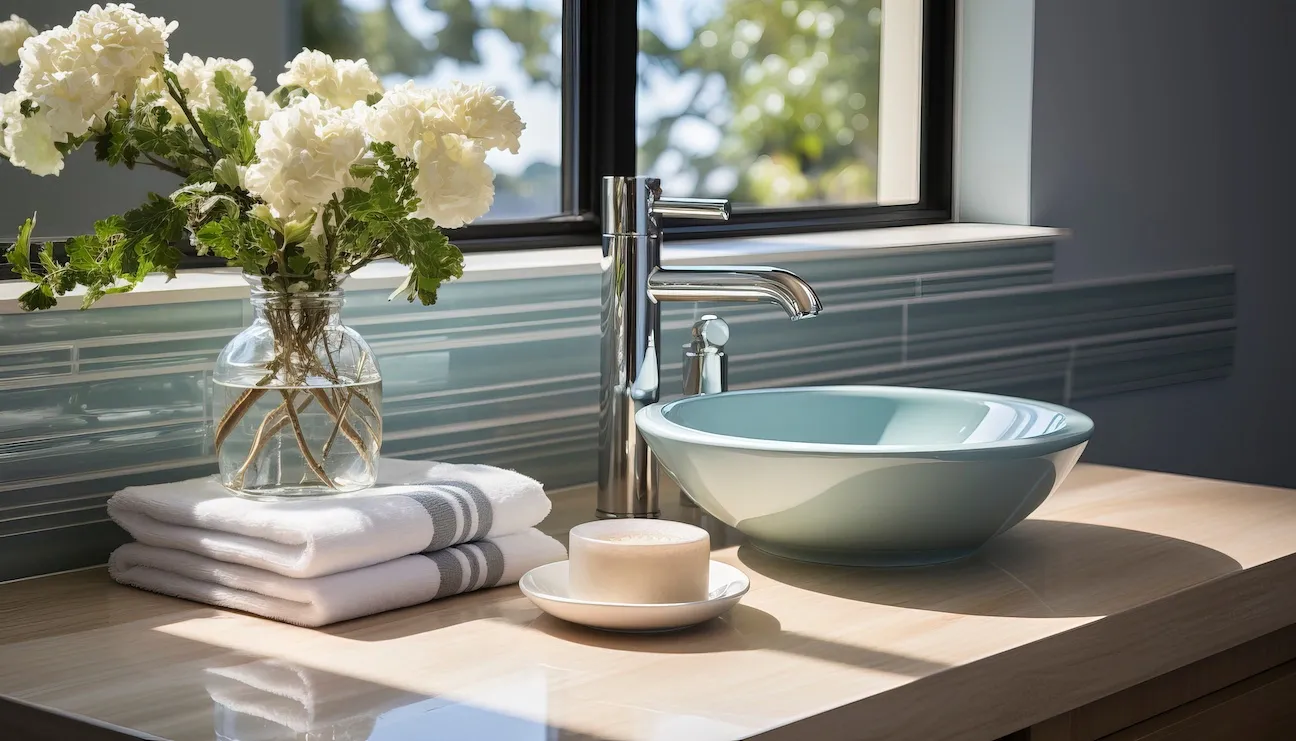 A properly working faucet is essential for keeping you and your family feeling clean, from washing your hands to brushing your teeth. Issues can crop up, however, causing your faucet to malfunction and leaving you with a non-functional space. Water leaks have the potential to waste gallons of water, and persistent clogs can significantly disrupt your daily routine. Additionally, outdated fixtures can lead to higher monthly costs and become an unsightly feature in your home.
Revamping the sinks, fans, and mirrors will breathe new life into your bathroom, reigniting your passion for the space. It's important to remember, though, that the installation of these fixtures can be a complex and potentially messy process. For fixtures that are beautiful, correctly installed, and designed to last, hiring a professional handyman service is the way to go.
---
Quality Bathroom Lighting Fixture Repair and Installation In Hollywood Hills
Lighting solutions play a fundamental role in ensuring comfort. Dim lighting can make individuals feel uneasy and cause them to struggle getting ready in the morning, emphasizing the critical role of comfort in any bathroom. Additionally, it can highlight on the least attractive components of your bathroom.
A range of issues can affect your lighting. Dim or flickering lights could be due to damaged wiring. It could be incredibly old, causing your monthly bill to be exponentially more expensive than it should be. Your fixtures' design being outdated could result in discomfort and unhappiness. Installing them on your own, regardless of your project needs, is a complex and hazardous task that's best avoided.
Since these fixtures rely on electricity, attempting to work on them without a deep understanding of electrical systems and plumbing can lead to a disaster. Don't compromise on safety; bring in a bathroom remodeling handyman to handle the task. By choosing this route, you can create the dream space you want without being exposed to risks.
---
Expert Toilet Installation for Your House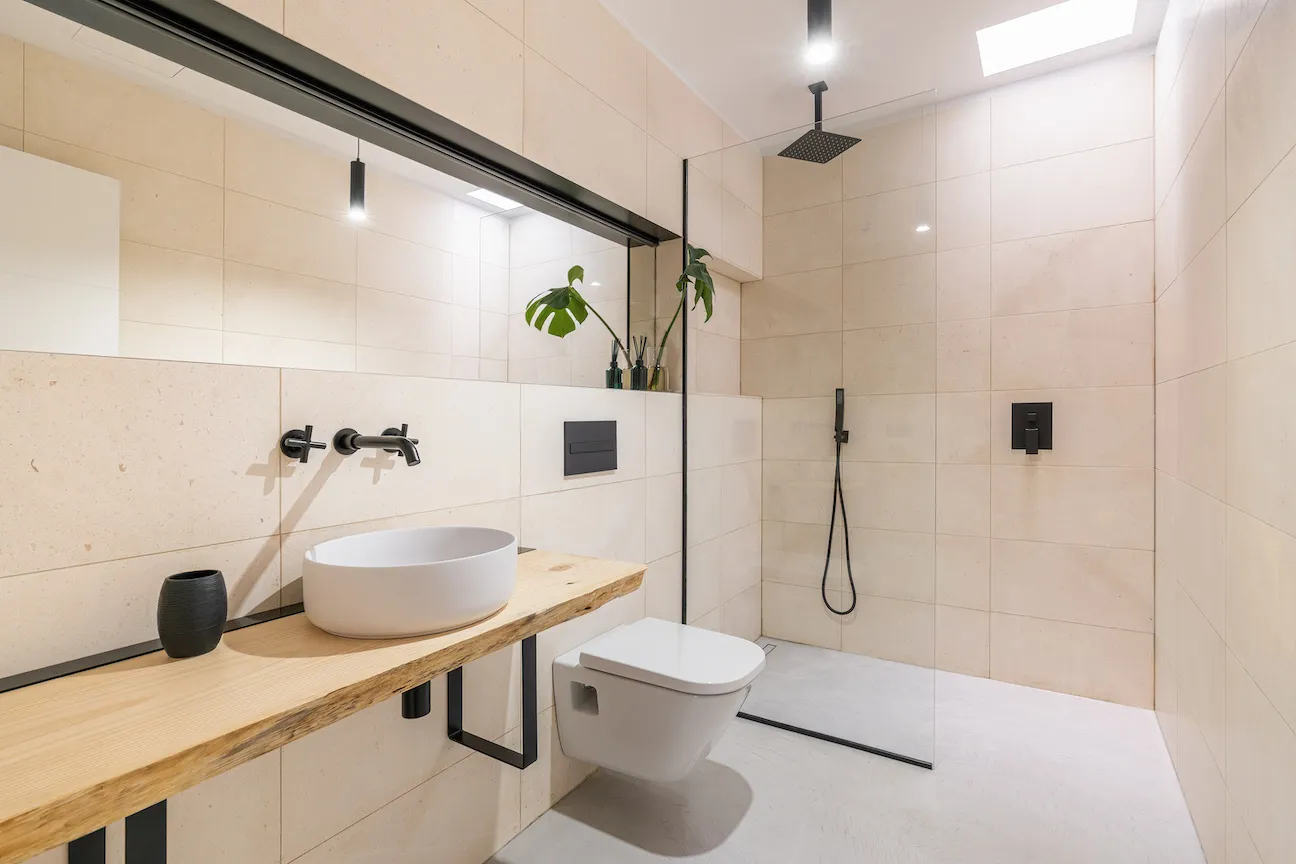 Even though the toilet isn't typically the main attraction in your bathroom, it's crucial to have one that is fully functional and efficient. A toilet that regularly clogs, leaks, or breaks down will upset your daily routine. Getting new toilets for your home will ensure the functionality of this space.
Replacing your toilet involves some risk, mainly because many toilets are composed of delicate porcelain that is easily breakable or prone to cracking. You must also consider the plumbing that runs out of the toilet. This will create disgusting smells in your bathroom. Eliminating the old toilet is no small task and demands a significant amount of both strength and skill. Doing this on your own might create a huge mess.
For all your toilet repair or replacement needs, the dedicated handymen at Kaminskiy Care and Repair are here to help! Our team is equipped to handle anything, from replacing a single part to the entire unit.
---
Hire Your Local Hollywood Hills Bathroom Remodeling Company Today!
Although creating your ideal bathroom sanctuary might seem demanding and time-consuming, it doesn't have to be. If you want this project to run smoothly, your local remodeling company is the way to go. Doing it on your own will mean paying more in the long run. Care and Repair is your go-to company for help with installation, repair, or home improvement projects for your Hollywood Hills property.