For many people, buying a home is the most important investment they will ever make. This space is a place for you to raise your family, host gatherings for loved ones, and, most importantly, live. When things break, you don't always have the time or ability to make the necessary repairs. You also don't want to live in a home with broken fixtures. Neglecting these damaged fixtures for a long time may lead to further deterioration, which could result in higher expenses. Getting the help of a handyman is the most effective approach to guaranteeing that this space functions smoothly.
At Kaminskiy Care and Repair, we prioritize our commitment to providing a wide variety of handyman services to ensure we can help everyone who calls. Our expert handymen can handle whatever you need, from plumbing replacements to the installation of new electrical fixtures. The team at Kaminskiy acknowledges how crucial your house is for you and your family, which is why we actively ensure it receives the best care possible. Call our office today for same-day service!
---
---
Washington DC Local Handyman Services
Regardless of your location, the passage of time and weather will inevitably cause your property to deteriorate. You may have a to-do list with all the projects you need to do, but as more problems arise, it's impossible to keep up. With the passage of time, the electrical and plumbing systems in aging properties often experience a decrease in functionality and efficiency. No matter how diligently you maintain a to-do list for your projects, it becomes increasingly unfeasible to keep pace as additional problems come to light. Ensure that the passage of time does not compromise your safety.
When it comes to fixing your home, hiring a local handyman service is the best choice. Whether it's upgrades, installations, or general maintenance, Kaminskiy has the expertise to meet your needs. We understand the temptation to handle these projects on your own to cut costs. However, it's important to know that without the appropriate training and tools, you are more likely to cause more property damage or harm yourself. Your safety is worth more than the money you would save. The professionals at Kaminskiy Care and Repair will knock out your to-do list in no time!
Ensure that the passage of time does not compromise your safety. When it comes to fixing your home, hiring a local handyman service is the best choice. Whether it's upgrades, installations, or general maintenance, Kaminskiy has the expertise to meet your needs. We understand the temptation to handle these projects on your own to cut costs. However, it's important to know that without the appropriate training and tools, you are more likely to cause more property damage or harm yourself. Your safety is worth more than the money you would save.
The professionals at Kaminskiy Care and Repair will knock out your to-do list in no time!
---
Our Service Catalogue
Remodeling
Painting
Plumbing
Electrical
Flooring
Gutter cleaning
Installing wall fixtures
Installing ceiling fixtures
Regular monthly maintenance
Smart home updates
Custom closet installation
Cabinet installation & repair
Modifications for aging in place
Deck installation
Deck repair
Kitchen fixture installation & repair
Crown molding & baseboard installation
Fences
Stairs, banisters, & railings
Dry rot
Termite repair
---
---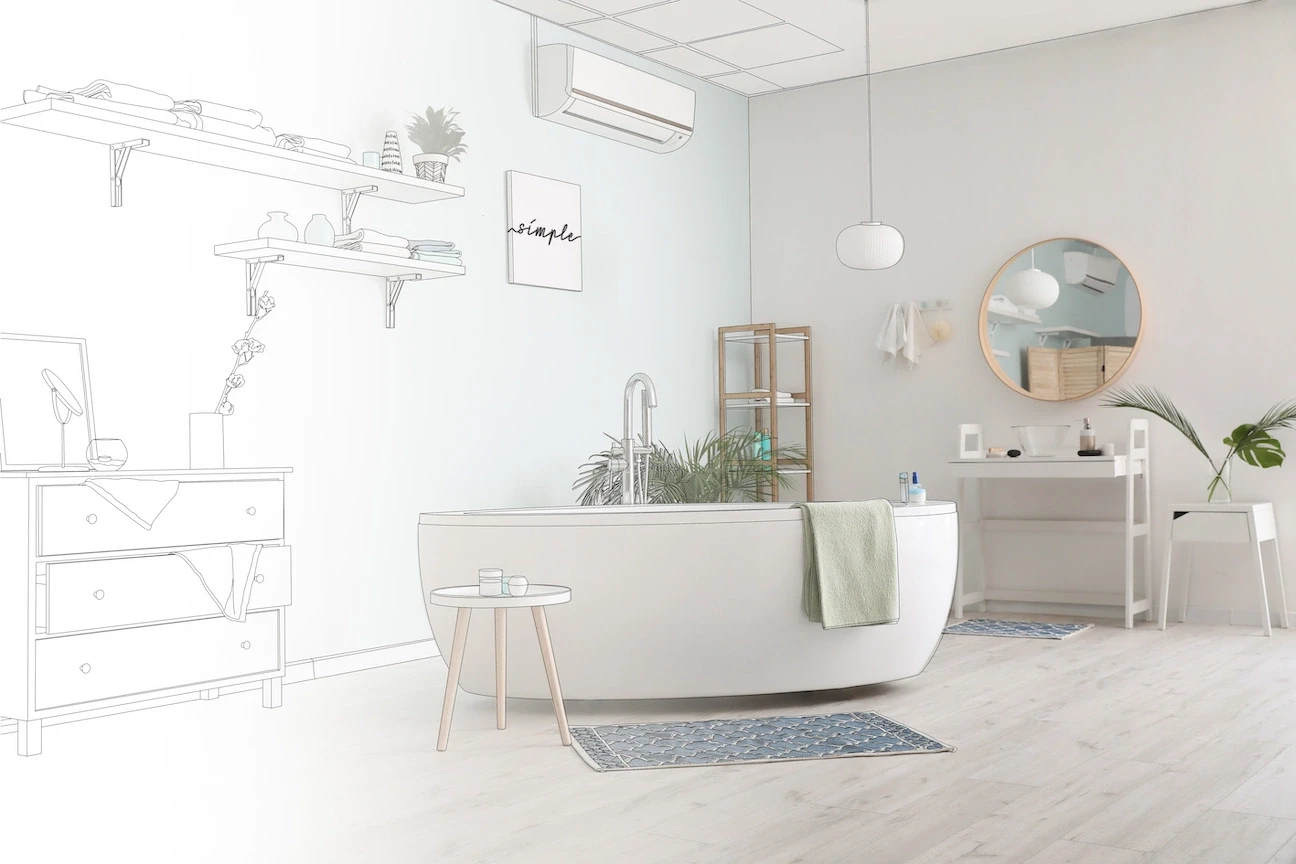 One of the busiest rooms in the home is the bathroom. Your family and any guests utilize the bathroom extensively.
Promptly fixing clogs, leaks, or any other damage in your bathroom is vital since that damage can quickly grow into something much harder to fix. When the plumbing in your bathroom experiences a blockage, the water backup will release unpleasant odors.
In addition, there is a chance of completely flooding your entire bathroom. Broken lights also make this room hard to illuminate, making getting ready a nightmare.
Just because outdated bathrooms still function doesn't mean they shouldn't undergo updates to make them more efficient. The presence of old and outdated fixtures in your bathroom can make guests feel uncomfortable.
This may also impact your perception of your entire space. By updating the design, you can create a welcoming environment that ensures the comfort of your guests during their visit.
Regardless of whether your bathroom requires repair or remodeling, attempting this project on your own could put you and your property at risk. Given the complex electrical and plumbing systems in place, the bathroom demands a high level of understanding and expertise to repair. If you don't possess a thorough understanding of these systems, accidents are likely to occur, resulting in increased costs for you.
Securing the expertise of a professional handyman, specifically skilled in bathroom repair and remodeling, is the best way to ensure your home repair projects progress without any hiccups. Contact us for extensive bathroom improvement services!
---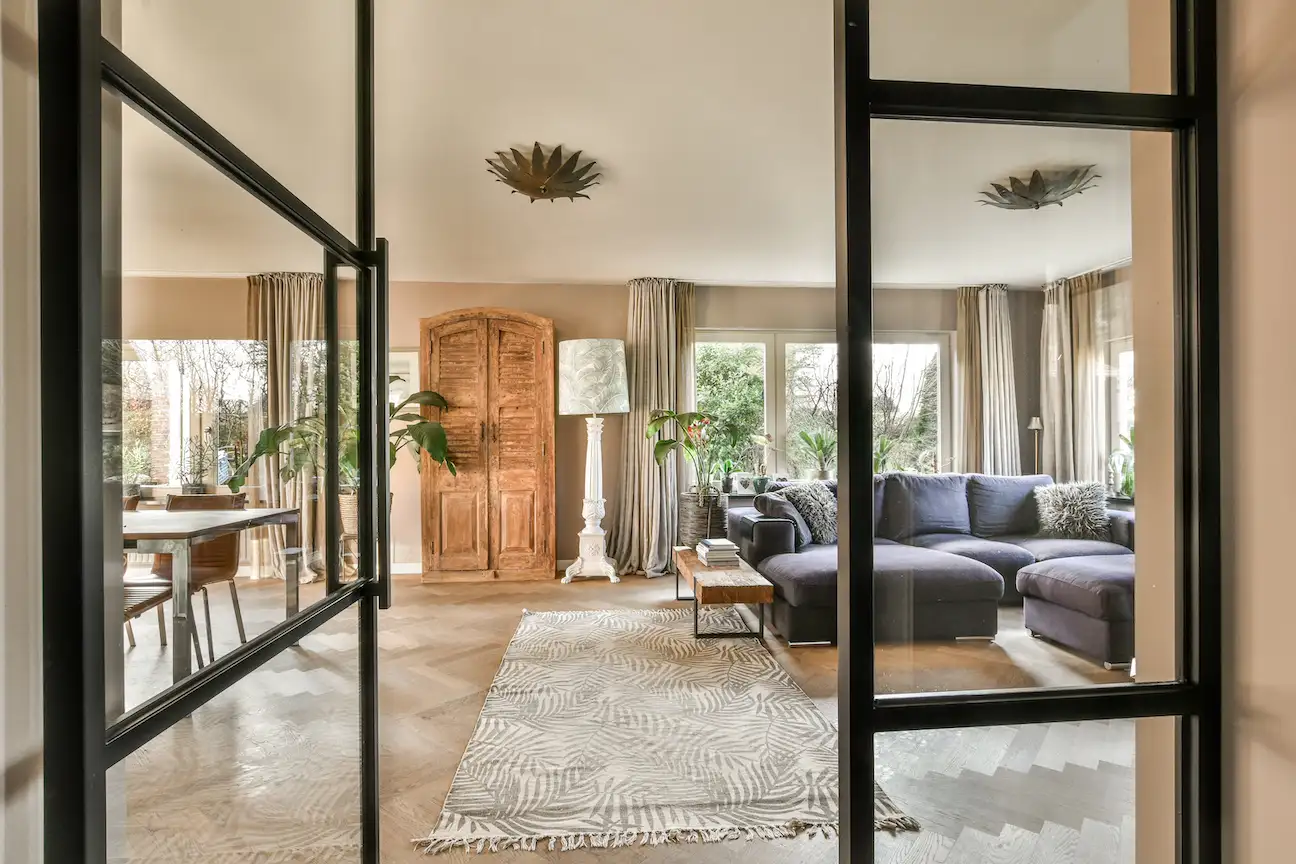 Doors and windows serve many essential functions. They are responsible for guaranteeing the safety and protection of your family. The compromised functionality of doors and windows puts your family's safety at risk.
Furthermore, doors and windows are crucial to insulation. Broken sealing or loose joints allow air from outside to enter the space. This will result in higher costs for air conditioning or heating as the outside air directly affects the temperature of the air indoors. You could also find it necessary to replace your doors purely for aesthetic reasons. Having old and decrepit entrances can detract from the overall appeal and impression of the space.
Rest assured, Kaminskiy Care and Repair's door and window handymen are fully prepared to address your needs. We can handle everything from resealing your entrances to replacing a broken window, we can get the job done.
---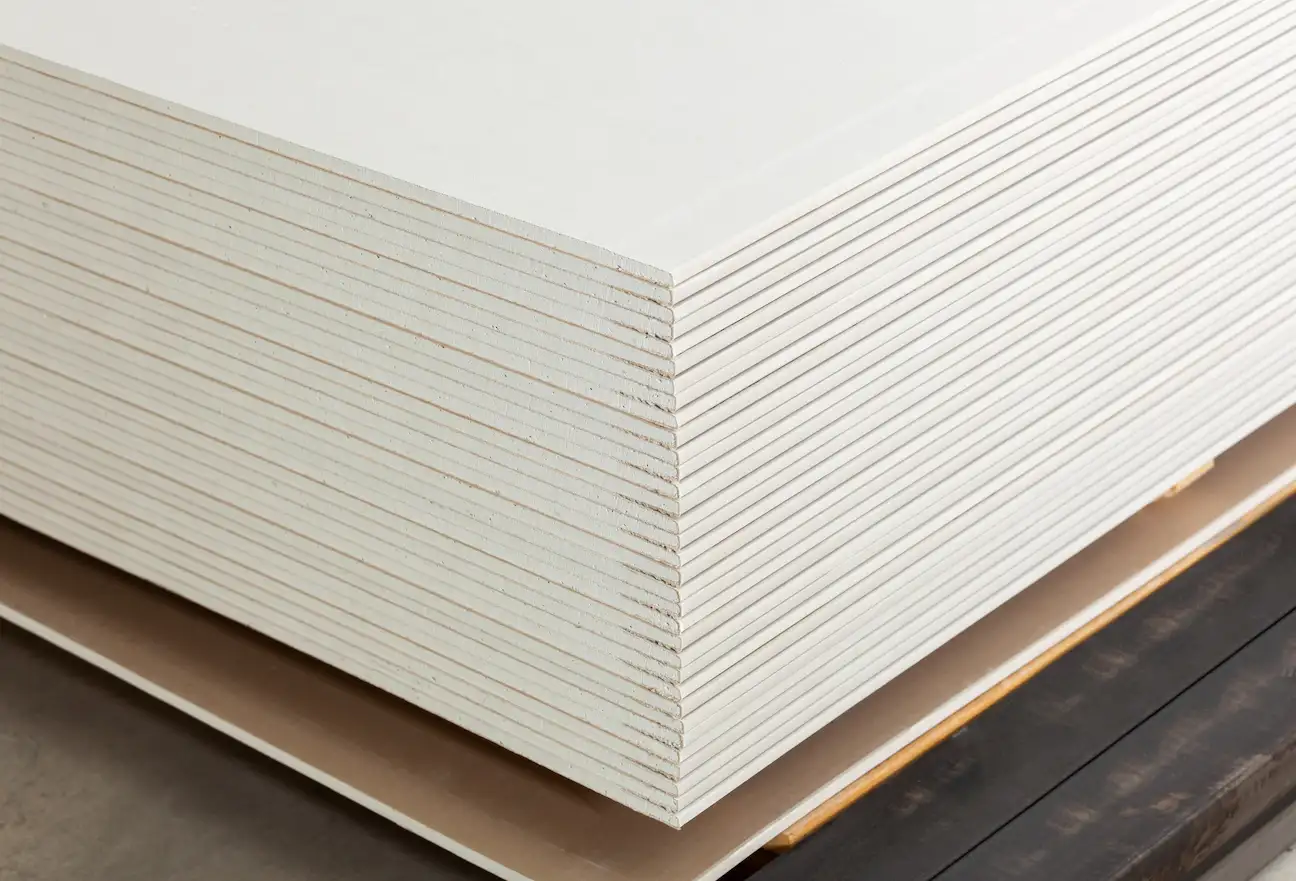 The goal of your walls is to be as clean and smooth as possible; that way, your eyes are drawn to the beautiful furniture and art that decorates the space. When accidents leave a mark, your eyes will constantly catch on the dents, cracks, or stains on your walls.
Not only does drywall and stucco damage negatively impact livability, but it also exposes your property to the potential for more severe problems.
The presence of chips in the stucco renders your drywall susceptible to damage, while dents in the drywall provide opportunities for termites, mold, and dry rot to invade the internal structures of your walls. As a result, wooden supports become highly vulnerable to infestations.
Securing the assistance of a reliable drywall handyman is critical to ensure a satisfactory outcome, as inferior services often struggle to achieve a seamless texture match, leaving evident blemishes where the drywall was fixed.
This only emphasizes the damage, making the unwelcoming ambiance more apparent.
If you're looking for efficient, convenient, and professional drywall and stucco services, Kaminskiy is here to help. Whether you require help with texture-matching, installation of new walls, or dents and cracks, our service can help.
---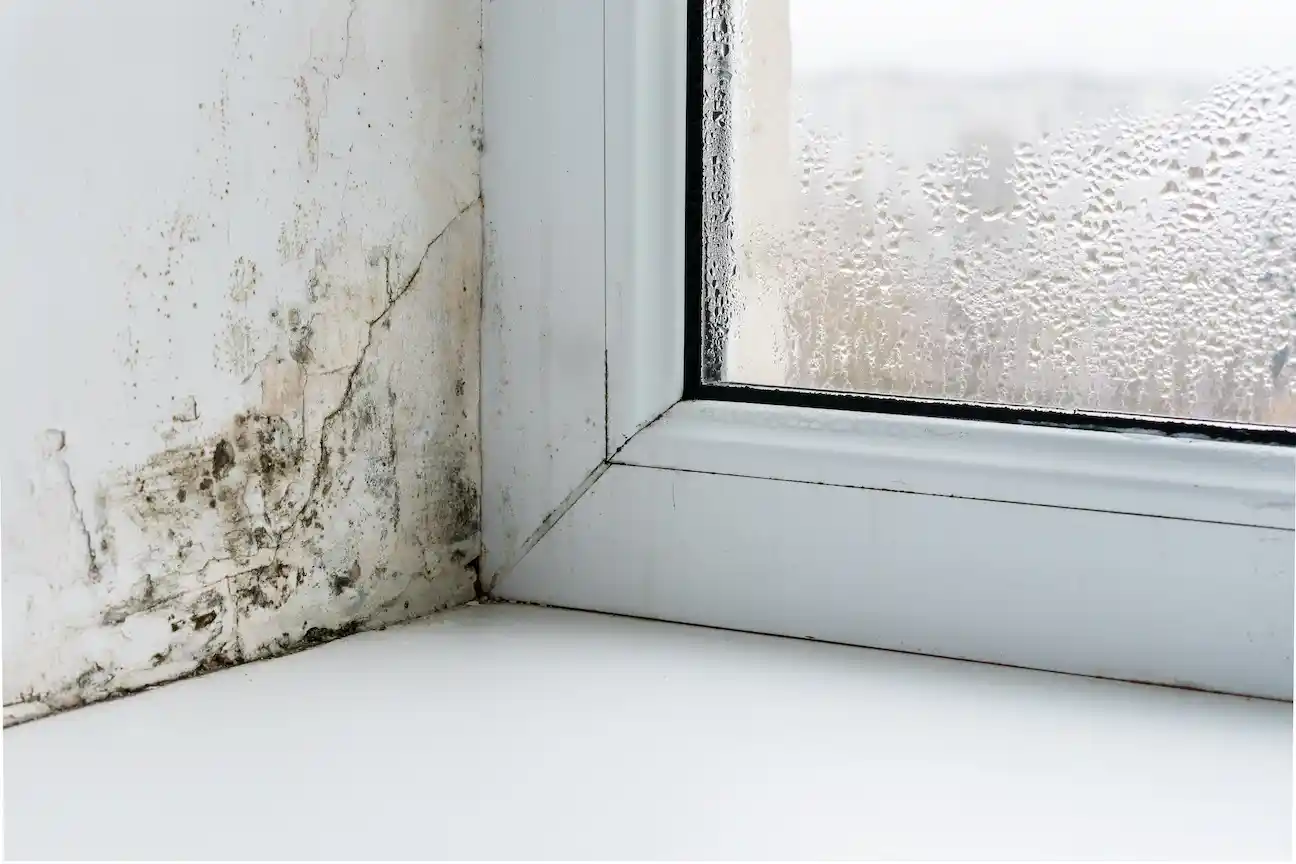 While there can be various reasons for drywall damage, water, and mold are common factors that can result in persistent and unsightly marks on your walls.
After removing the mold or moisture, it is essential to address the damage that remains rather than leaving it unattended.
After resolving the source of water damage, you may find your walls in poor condition due to the extent of staining and residual marks.
The presence of excess water soaked in leaves them susceptible to mold. This would mean a considerable expense to keep your family safe and healthy. By replacing the affected walls, you can maintain beauty and functionality while ensuring the good health of your family.
Discovering a patch of mold in your home is frightening. While mold exists in every home to some extent, it becomes an issue when it reaches a noticeable size and starts releasing spores.
Having mold spores floating around in the air can negatively affect your and your family's health. Leaving mold infestations unaddressed will result in the problem worsening over time, meaning fast removal is necessary. We may not offer mold remediation services, but we can help in renovating surfaces that have been damaged by mold infestations. Contact us today!
---
Washington DC Dry Rot And Termite Repair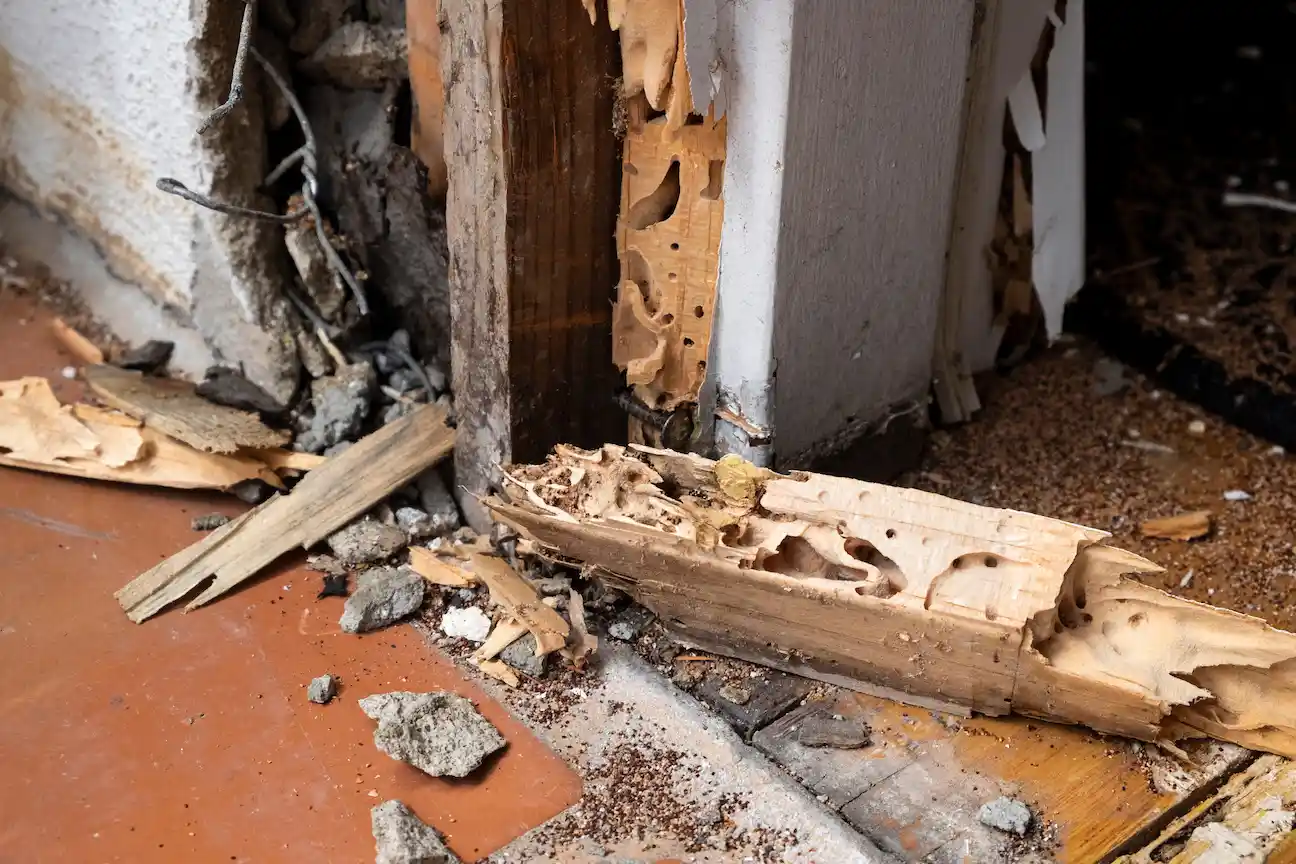 There are multiple types of infestations that can invade your house. Dry rot and termites can destroy the wood in your home.
They cause extensive damage to the wooden supports and flooring, jeopardizing aesthetics and structural integrity. Timing is everything. As soon as you have the all-clear start repairs right away!
Dry rot is a type of fungus that consumes wood and causes lasting damage. While dry rot may not devour the entirety of the wood, the remnants they leave behind are fragile and extremely susceptible to breakage. As a result, any wood that supports the structure of your home would be compromised and weak.
Termites are also widely recognized for their ability to consume and damage wood surfaces. Eliminating the infestation will effectively stop its spread, but it will not restore the damaged wood.
It is important to note that most exterminators do not have the necessary skills to replace fragile wooden surfaces, meaning your house will be at a higher risk of experiencing structural damage.
Hiring a professional dry rot and termite service is the most effective way to guarantee your home's structural integrity. Take action now and call Kaminskiy Care and Repair!
---
Fence And Gate Repair Handyman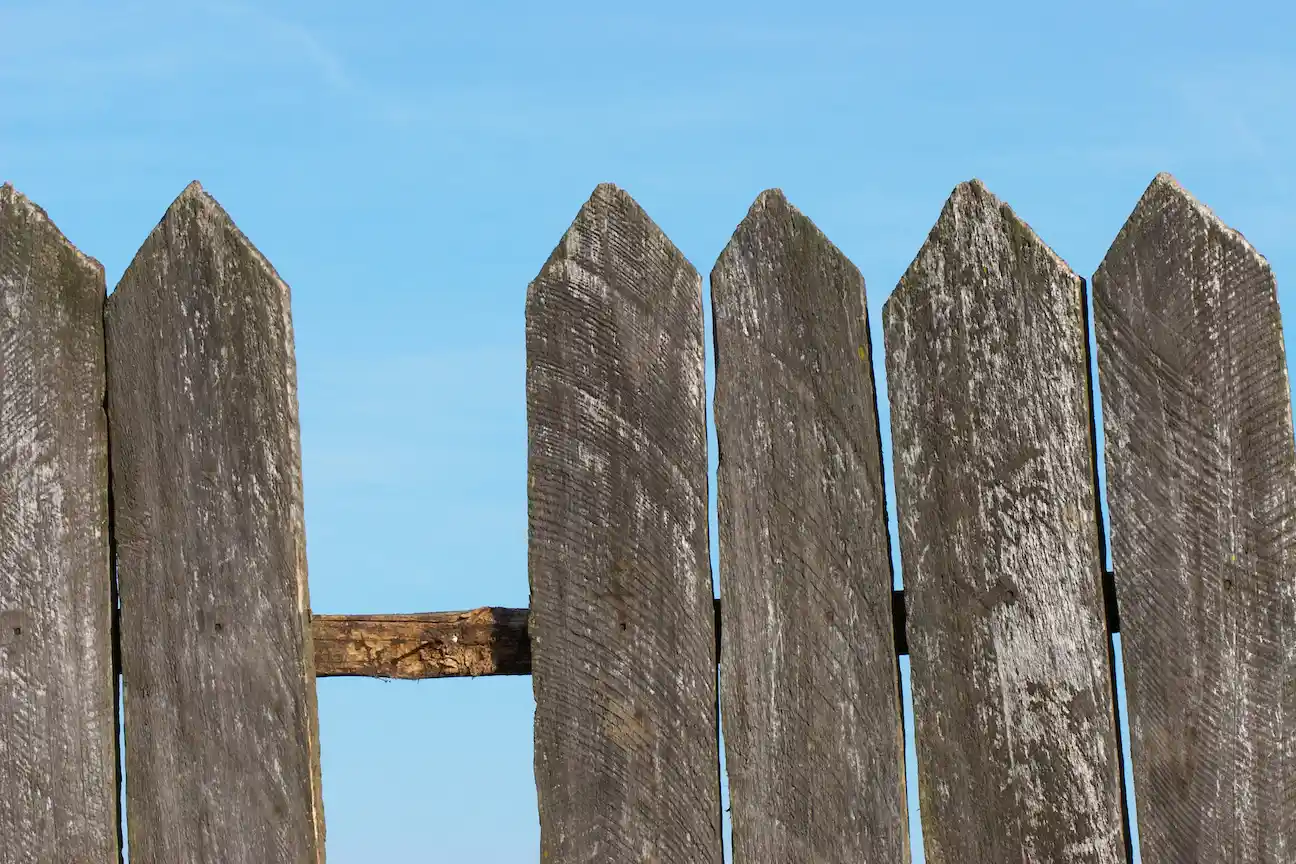 Maintaining your fences in excellent condition offers more than just a pleasing accent to landscaping. Fences play multiple roles, including marking your property lines, deterring unauthorized access to your land, and reducing the impact of noise from nearby traffic. Properly maintained fences will also add a lot of value.
Many things can contribute to fence and gate damage. From adverse weather conditions to accidents and general wear and tear, it is advisable to address these projects promptly. Waiting will only make the damage worse.
Rest assured that Kaminskiy will provide comprehensive assistance for all your fence and gate requirements. Our team of experts can also install new fencing for you.
---
Monthly Home Maintenance Service Plans In Washington DC
Handling a lengthy to-do list can be demanding, particularly when unforeseen issues surface during the process of resolving other breaks. Older properties can also need constant repairs to function normally. Kaminskiy Care and Repair offers a monthly maintenance plan tailored to meet your specific needs.
With our monthly maintenance plans, you can rely on one of our skilled handymen to visit your house and carry out necessary general maintenance tasks. We conduct a comprehensive property inspection to identify any damage, promptly address damage, and meticulously document all our actions in a detailed report provided to you when we're done. The monthly maintenance plan comes with additional benefits that are not typically available with an individual job. Don't hesitate to contact us today to determine if this plan is the solution for your home!
---
RAVE REVIEWS FROM
OUR CLIENTS
"As a newer business woman in home/business staging & services, I have selected Kaminskiy Care and Repair, as my exclusive general handyman & contractor services company for my clientele. Personally, they have earned my highest recommendation for overall outstanding customer service and completion in getting my projects done. Reliability & Reputation is their key for success."
LINDA/A PERSONAL TOUCH
"We would like to sincerely thank you for all the wonderful work you've done at our house. Your service truly stands out in both the quality and the timeliness of your work. You were able to work on so many different projects around our house, including cement, electrical, drywall, painting, etc. Your technicians were always on time and completed the work in estimated time and within the estimated cost. We have recommended your company to many friends and neighbors and everyone was pleased with the referral. We would recommend you to anybody who needs handyman services and please use us as your personal reference any time."
ROBERT
"As with many home owners, I had a number of repairs that needed to be done around the house that I had just put off. I also wanted to get laminate flooring throughout my home. Numerous calls to Handy Man services indicated that they could do one or two of my "to do's", but certainly not all of them. That was before I found Kaminskiy Care and Repair. Care and Repair did electrical work, thermostat installation, bath tub caulking and repair and installed laminate flooring throughout my home. They were reliable, professional and excellent craftsman. They will be coming back for my next list of projects."
PHILIPPA
Home Improvement And Repair Guarantee
When searching for a reliable handyman service, trust is an essential factor. Your home is likely your most significant investment, so don't let any old handyman work on it. Opting for the wrong handyman service can result in your home being in a worse condition than it was before the work started. In addition, the repairs are unlikely to withstand the test of time.
At Kaminskiy Care and Repair, we place great value on trust and fully comprehend the importance of our work. That's why every time you hire Kaminskiy, you are offered our guarantee. Our guarantee to you is this: when a fix we made breaks within a year, we'll repair it at no extra cost to you. We acknowledge that it wouldn't be right for you to shoulder responsibility for a mistake we made, so let us right our wrong. When you choose our monthly maintenance plans, you benefit from an extended guarantee period of two years as well. For a trustworthy service, Kaminskiy Care and Repair is your best choice!
Your Washington DC Residential Handyman Contractor
Undertaking home improvements or repairs without the required training will inevitably escalate stress levels, foster frustration, and pose risks to the health of both you and your property. Some projects may seem easy on paper, only to take multiple days or weekends to fix. An expert handyman service possesses the necessary knowledge and tools to accurately diagnose and effectively resolve issues. So, why risk attempting a do-it-yourself approach?
Since 2005, we have been dedicated to assisting homeowners with their home improvement needs. From dents in the drywall to extensive plumbing issues, our professional service handles it. Improving your home is only one call away.
---
Your Residential Handyman In Ann Arbor MI
---