Older homes often are built with claustrophobic bathrooms and that can be more problematic than it seems. These things can add to your stress levels, making it a struggle to get your morning routine going or unwind after a tiring day. At Kaminskiy Care and Repair, we believe your bathroom should provide the most comfortable atmosphere, while still reflecting your unique style and meeting functional requirements. Our full bathroom remodeling services involves the removal of old materials and fixtures, replacing them with stunning alternatives, ensuring you can experience a spa-like retreat in your West Hollywood residence. 
---
Bathroom Vanity And Cabinet Upgrades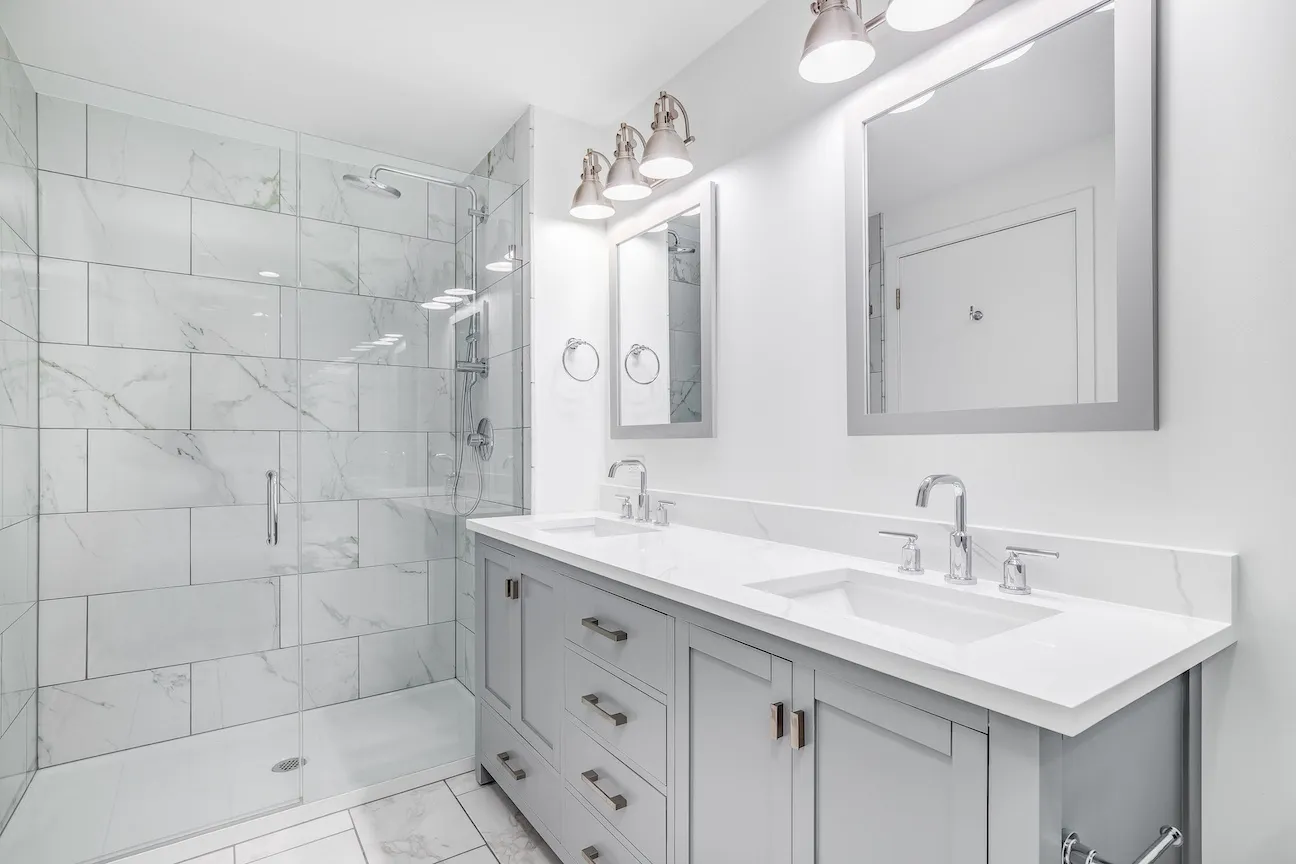 Don't underestimate the importance of selecting the right vanity when crafting your dream bathroom. With choices ranging from free-standing to wall-mounted or floating, the options are endless. To create a cohesive look in your space, consider mirrors that match your chosen vanity. No matter if you're after a cutting-edge modern design or something with a distinguished, classic feel, our handymen can help bring your dream space into reality.
To achieve a more unified appearance, you can't go wrong with cabinets that either match or are color-coordinated. They provide functional storage and give you another opportunity to express your sense of style. With the right cabinets, you can keep your bathroom neat and everything in its place without sacrificing visual appeal.
Our team uses the highest-quality tools and methods to ensure your cabinets and vanity remain resilient through the wear and tear of daily use. With our commitment to quality, your remodeling project is built to withstand the test of time. No matter if you're in the market for low-maintenance choices or desire a more luxurious look while staying within your budget, our team is here to guide you in finding the perfect vanity and cabinets and getting them set up so they last generations. Call our office today!
---
Bathtubs and Shower Base Installation
Despite its significance, the shower pan is a frequently overlooked part of your bathroom. Its primary job is to maintain water inside the shower, preventing any potential harm to your bathroom's drywall and other components. They also function as the foundation, featuring a gentle incline to guide water towards the drain.
Many of these pans are highly versatile, allowing you to tile over them or apply waterproof flooring to achieve a personalized style. They can play a pivotal role in the design and renovation of this space. Our team can also help install fixtures, glass, and other features to create the shower you've always wanted.
For those who cherish a relaxing bath after a long day at work, upgrading your bathtub can breathe new vitality into this space. When unappealing cracks or chips are visible on the surface, the enjoyment of a soothing bath becomes unappealing, and some of these imperfections could pose safety risks. Replacing that worn-out, broken bathtub with a new one can inject new vitality into the space. For top-notch new bathtub installations, the experts at Kaminskiy Care and Repair are here to help!
---
Tub-to-Shower Conversions and Upgrades
Although bathtubs can be a desirable amenity, not everyone has the inclination or time to spare for a leisurely soak. With time, children can outgrow their shower-tub combinations and yearn for a style that resonates with them now. Aging couples may wish for a unit more suited to their needs.  Bathtubs are also massive, taking up a considerable amount of this room's floor space. In smaller spaces, every inch counts! Tub-to-shower conversions are the easiest way to upgrade a design and regain lost space.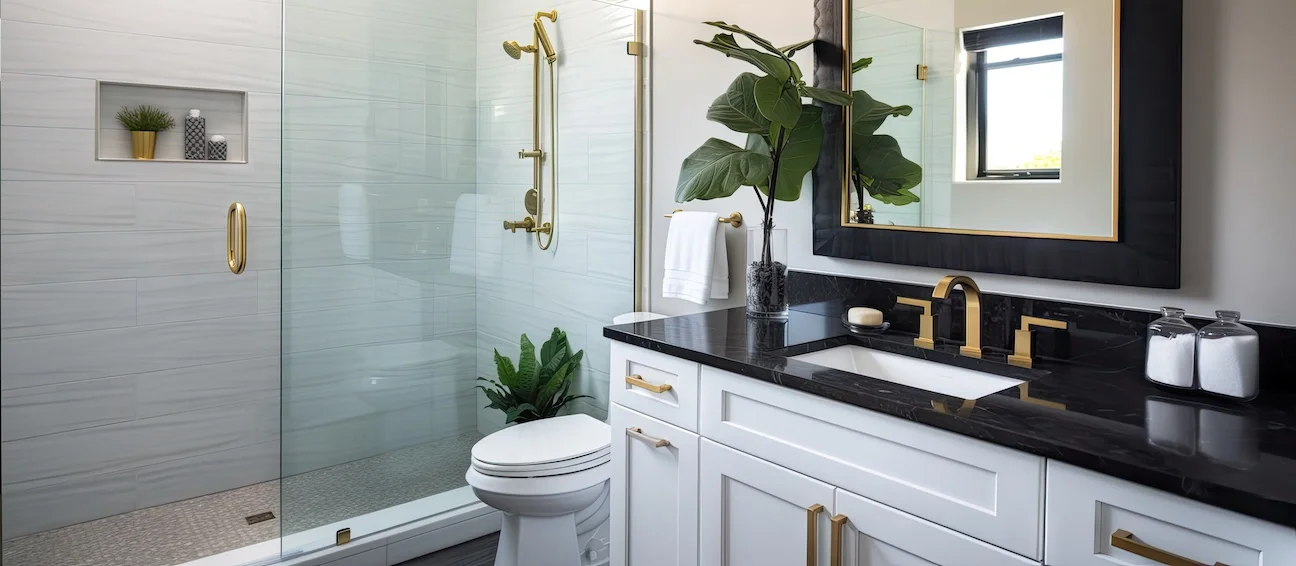 Trying to handle this project by yourself will only eat into your precious time. If the space has no pre-existing showerhead, this project calls for the demanding task of installing new plumbing. Completing this project requires shutting down your home's water supply, precise drywall cuts to access existing plumbing, and expertly restoring both the drywall and tile to recreate the seamless finish you had before. Bathroom remodeling professionals are the ones best equipped to tackle this complex process.
Having the right tools on hand allows a team of experts to easily remove the existing unit and ready the space for the new shower. From disposing of your old tub to installing the new base and finishing the installation, we can tackle every aspect of this project. Our team of bathroom remodeling experts are dedicated to creating a renovated space that perfectly suits your needs and embodies your style.
---
Bathroom Tile Installation Services In West Hollywood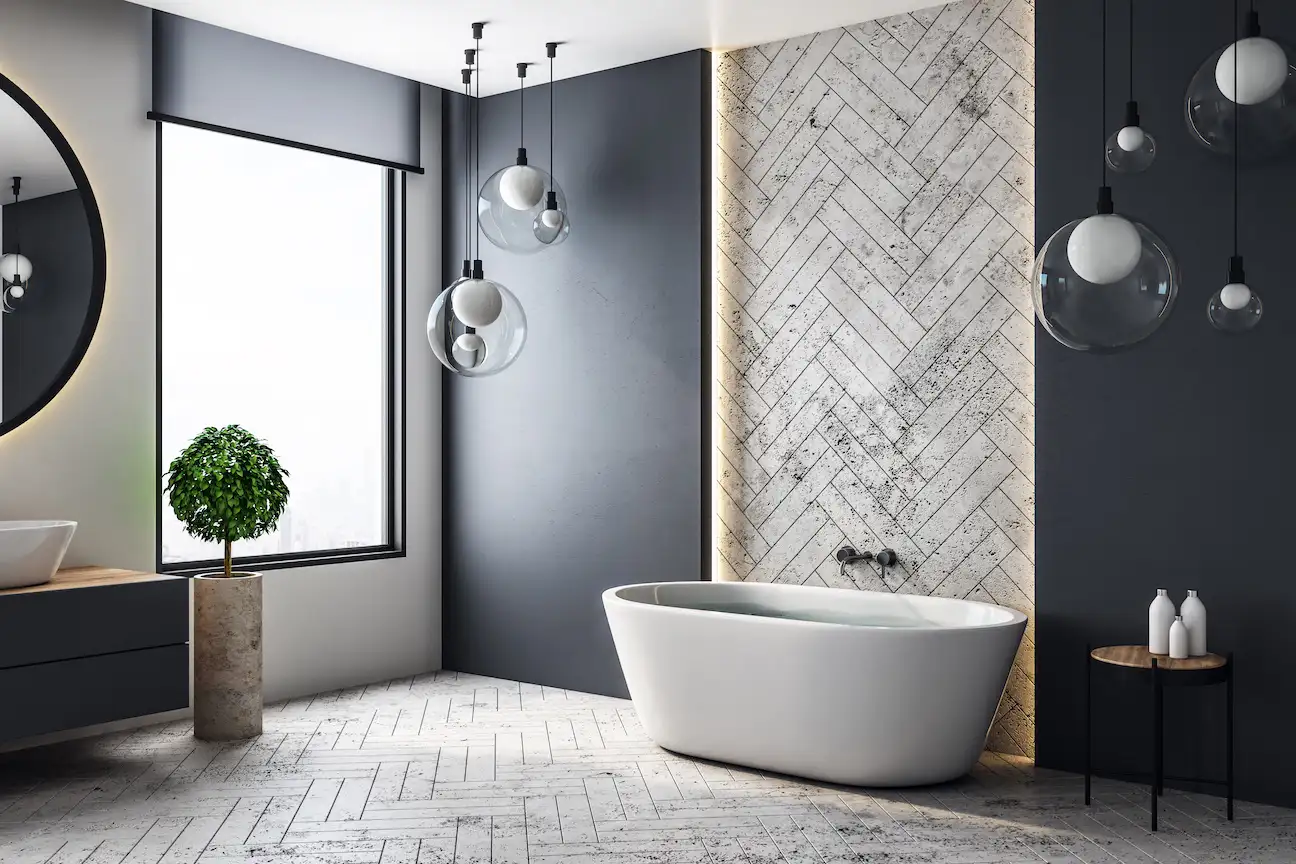 A professionally done tile installation yields an attractive and long-lasting surface that's simple to keep clean. Placing these tiles is a demanding task that calls for careful planning and preparation. The likelihood of obtaining unattractive tile designs is high, especially if you don't possess the necessary tools and expertise to complete the project.
This rings especially true if a wall surround is present in your shower or vanity. By using these tiles, you can shield your walls from water damage, regardless of how often the bathroom is used. You have a plethora of tile materials to select from, spanning natural stone to ceramic and glass options. Once you've settled on your materials, the next step is to bring in a local tile installation professional. Bringing in a professional enables you to witness your design concepts materialize exactly how you want. 
To ensure the tiles come out as gorgeous as you envisioned, trust the professionals to get it done for you. With Kaminskiy Care and Repair, you can rely on our expertise and specialized tools to place and seal tiles with precision. From sleek stone tiles to classic ceramic designs, we're ready to take on the job.
---
Professional Bathroom Countertop Installation Services In West Hollywood
To achieve a stylish yet functional bathroom, think about your choices for countertop materials. It's crucial for this feature to have a reliable seal and long-lasting build, ensuring water stays out of the walls and cabinets or toiletries beneath the vanity remain protected. If you're considering refreshing your existing countertops or upgrading to a new style, it's a good idea to let professionals handle the project.
When you notice chipped tiles, stains, or discoloration, it's an excellent opportunity to revamp your bathroom's style. Once you notice these problems, call the professionals to replace the unsightly old countertop with something new and more your style. No home improvement project is too tough for our team, and that includes handling countertop removal and installation. We can give you the high-end finish that makes your bathroom shine, and on a budget, too.
---
Comprehensive Faucet and Fixture Installation and Repair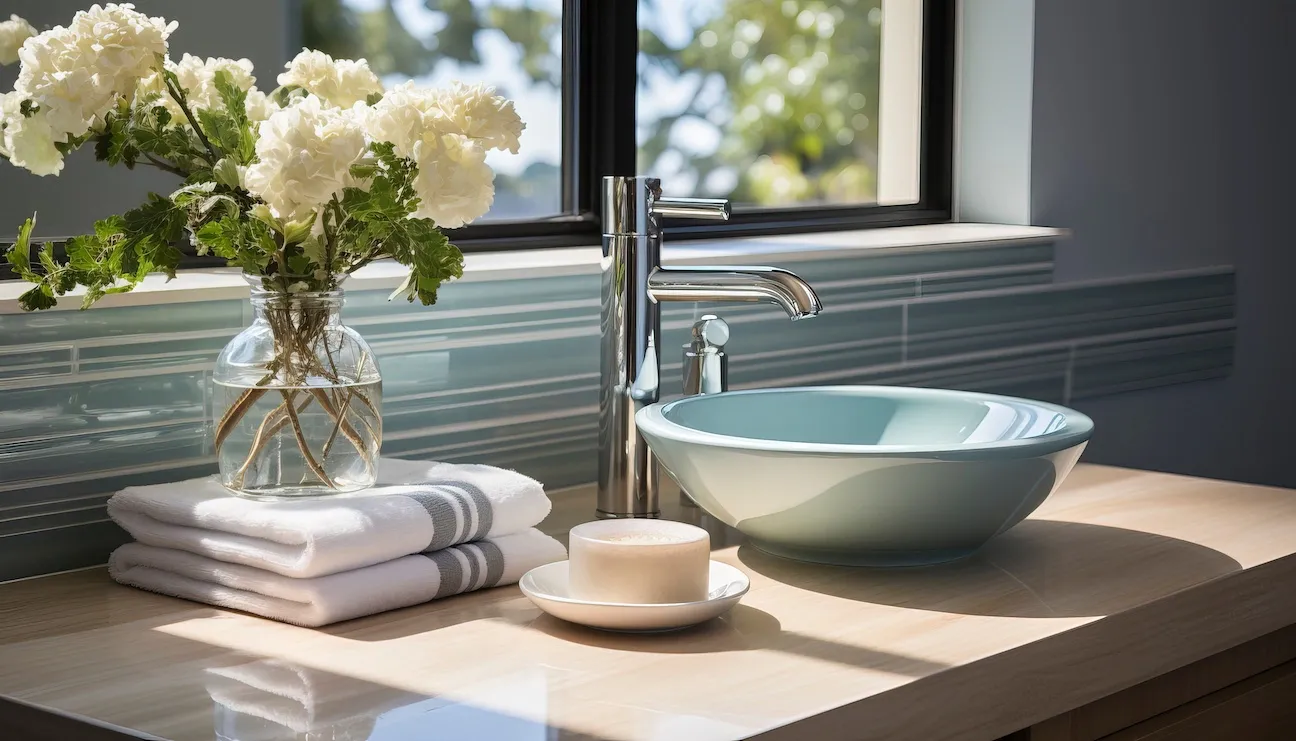 A functioning faucet is essential, whether it's for washing your hands or brushing your teeth. Many problems can arise with your taps, though. Leaks can cause gallons of water waste, and clogs can completely ruin your daily routine. Having outdated fixtures can also result in higher monthly bills and contribute to the unattractiveness of your space.
Revamping the sinks, fans, and mirrors will breathe new life into your bathroom, reigniting your passion for the space. However, installing these fixtures is a complicated and risky process that could lead to significant messes that cost a lot to clean up. Choosing a professional handyman service is the most effective means of ensuring that your fixtures are visually appealing, properly installed, and last a long time.
---
Quality Bathroom Lighting Fixture Repair and Installation In West Hollywood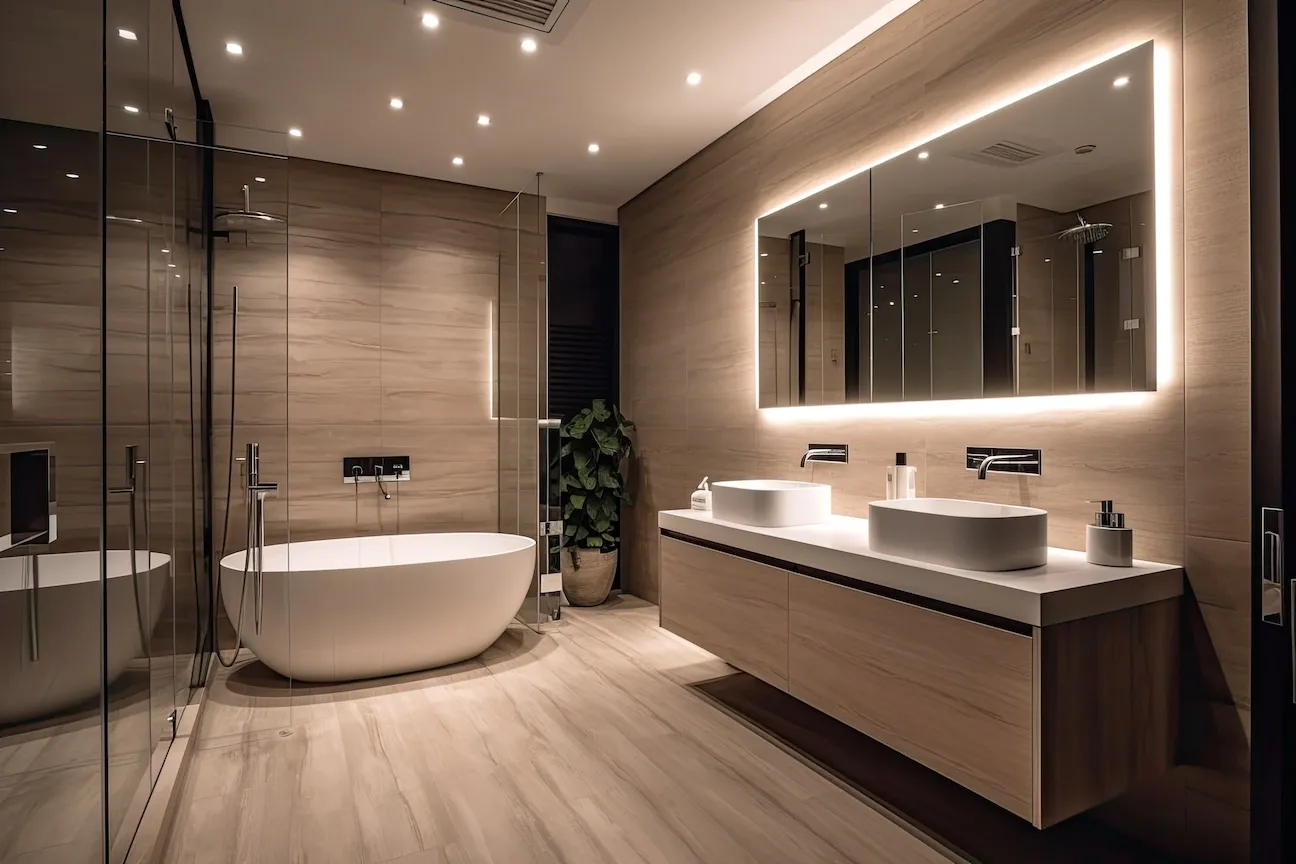 Lighting solutions play a fundamental role in ensuring comfort. Inadequate lighting can result in individuals feeling uncomfortable and struggling to get ready in the morning, highlighting the necessity of comfort in any bathroom. Additionally, it can highlight on the least attractive components of your bathroom.
Your lighting system can encounter several issues. The wiring could be broken, causing flickering or dim lights. Your monthly bill could become significantly more expensive than it should be if the system is incredibly old. Your fixtures' outdated design may cause discomfort and unhappiness. Regardless of your needs, trying to install them on your own is a challenging and potentially risky task not worth attempting.
Due to the electrical components involved, attempting to work on these fixtures without a comprehensive grasp of electrical systems and plumbing can lead to disastrous consequences. Don't compromise on safety; bring in a bathroom remodeling handyman to handle the task. This way, you can have the space you've always dreamed of without putting yourself in harm's way.
---
Home Toilet Installation Solutions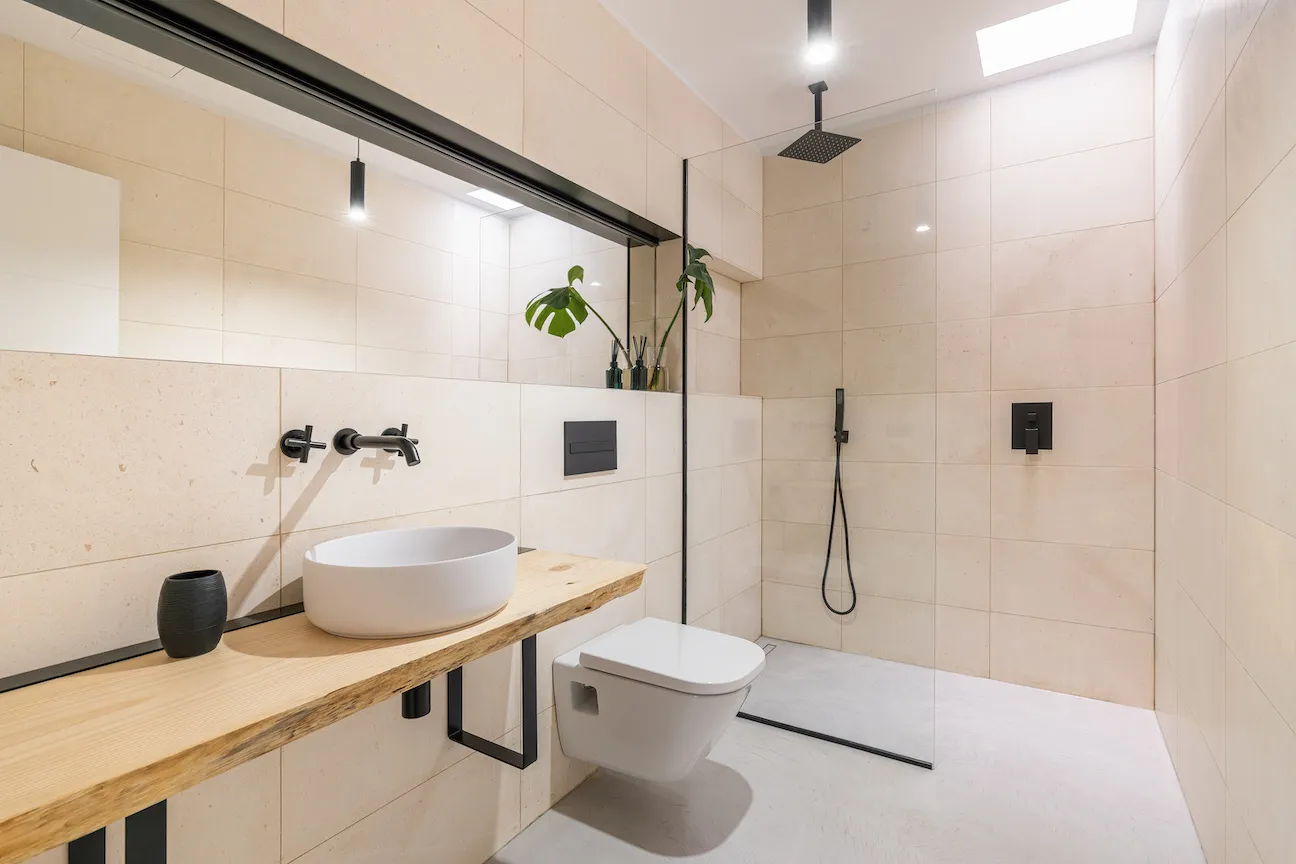 Although the toilet may not be the focal point of your bathroom, it's crucial to ensure that the one you have is fully functional and efficient. Regular toilet clogs, leaks, or breakdowns can wreak havoc on your daily schedule. Upgrading the toilets in your home will ensure this space is fully functional.
The act of replacing your toilet can pose risks, especially considering that many toilets are made from fragile porcelain that can break or crack easily. You'll also need to handle the plumbing that connects to the toilet. This can lead to nasty, lingering odors in your bathroom. The process of old toilet removal is difficult and requires a significant amount of skill and manpower. Doing this on your own might create a huge mess.
Kaminskiy Care and Repair's team of handymen is ready to assist you with any toilet repair or replacement. Our team is equipped to handle anything, from replacing a single part to the entire unit.
---
Trust Your Local West Hollywood Bathroom Remodeling Company for Your Project!
Creating the bathroom oasis of your dreams can be challenging and time-consuming, but it doesn't have to be. Your local West Hollywood remodeling company is the best way to ensure this project goes without any issues. Trying to tackle it independently will lead to increased costs down the road. Rely on Care and Repair for assistance with installation, repair, or home improvement projects.