If you've been considering bringing new life to your kitchen and bathroom, or another room, think about updating your cabinets first. Sometimes a room doesn't need an entire remodel. Upgrading your cabinetry to better fit your lifestyle, needs, and personality can instantly freshen up any room.
That's why at Kaminskiy Care and Repair handyman services, we offer cabinet installation. Proper installation is no easy task. Let our professional team of experts handle the hard work so you can enjoy your new kitchen remodel sooner.
---
Our Cabinet Installation Services
Whether you've purchased new products recently or already have some ready to install, call the professionals at Care and Repair to install your new or custom cabinetry for you. We have all the right skills and tools to make sure they're straight, perfectly aligned, and secure. We can even rearrange existing cupboards to better fit your layout.
We install in any room, including kitchens, bathrooms and living rooms. Our team can also remove old or existing cabinetry solutions, repair and paint the drywall so you can enjoy your new setup without worrying about fixing up your walls.
---
Can I Install Cabinets Myself?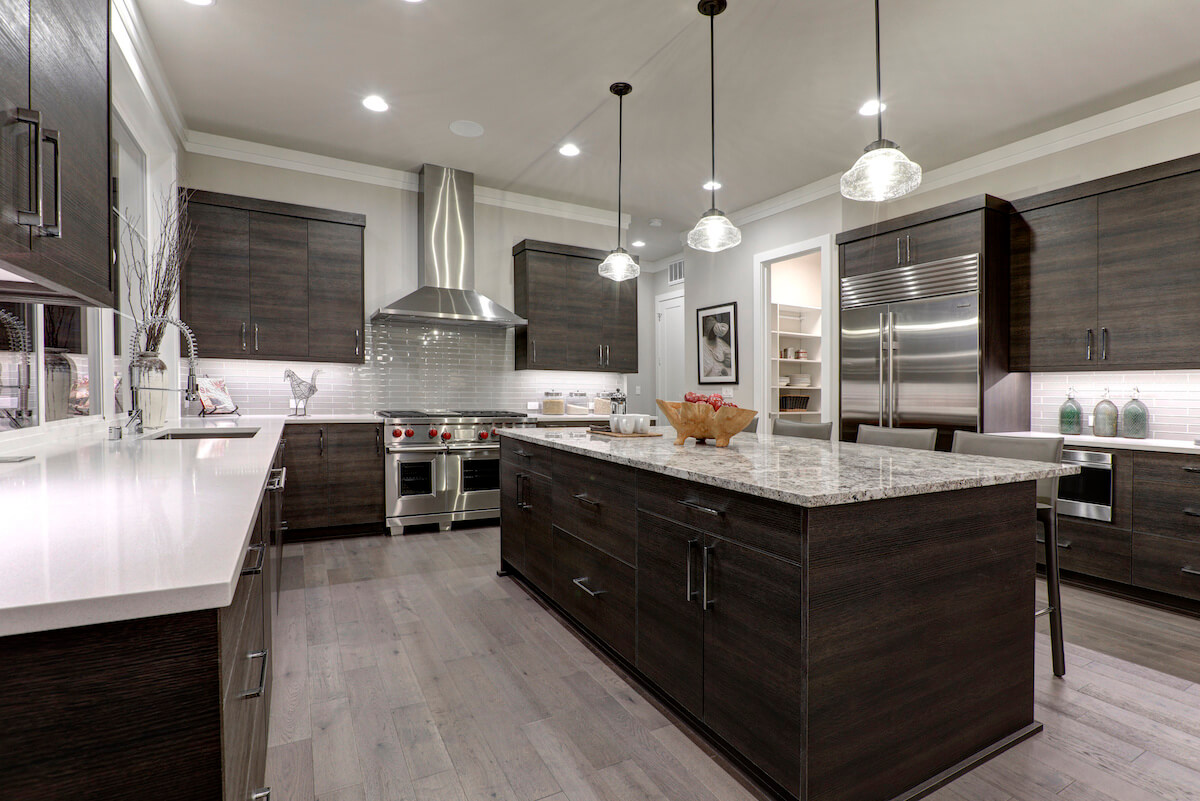 Installing cabinets takes skill, precision, and the right tools. While you can install them on your own, there are many factors that affect the installation process.
You have to consider the type of cupboard you're installing. "Frameless" or European style have a different installation process than the usual box style. Spaces need to be cut out for plumbing and electrical, and you have to ensure that everything is level and aligned.
You also need a lot of tools, many of which you may never use more than once or twice. This includes an accurate level, a screw gun capable of driving larger screws through the cabinet frame and wall, a drill, and screw clamps. When you consider other hardware you might need, such as soft-close hinges and drawer closures, the cost can add up!
When you're installing your own, you have to make sure they're level with the floor or ceiling, and with each other. You also have to avoid mistakes in the layout, making sure they're in the right order. Installation can take anywhere from several hours to the entire day!
Though it's possible to install your own kitchen, bathroom remodel, or living room cabinetry, it is a difficult process with many ways things could go wrong. You have to worry about purchasing the right hardware, tools, and installing everything correctly. A professional handyman can quickly and easily install your kitchen cabinets, and they have all the right tools for the job.
---
Local Cabinet Installers Poway
Kaminskiy Care and Repair's cabinet installation team is dedicated to offering the best service to residents of Poway and other San Diego areas. You are investing a lot in your kitchen remodel, so you deserve to enjoy it! Choose us for a hassle- and stress-free install process that doesn't take all your time. Our decades of experience allow our team to design and install quality cabinets right the first time, no matter the size or shape. Call us now to get in touch with our team!