When Poway homeowners are ready for a new look, the kitchen is usually where they begin. Since they are one of the most important parts of any home, it's no surprise that most people start by fixing up this area. After all, they provide the backdrop to family gatherings and dinner parties. Unfortunately, no kitchen remains pristine forever.
Just like other rooms you use a lot in your Poway home, this area often needs extra care to make sure everything works well. The goal is to make it a comfortable and inviting area, all while maintaining full functionality. Problems such as plumbing issues, cabinet damage, or outdated fixtures can hinder your space's functionality, resulting in a dated and boring atmosphere.
Giving our clients a functional kitchen is a top priority for us at Kaminskiy Care and Repair. Count on our extensive experience in home improvement and maintenance to help you turn your dream space into a reality. Whether it's cabinet replacement or a comprehensive kitchen renovation, rely on our skilled team to take care of your most demanding tasks.
---
Custom Kitchen Island Installation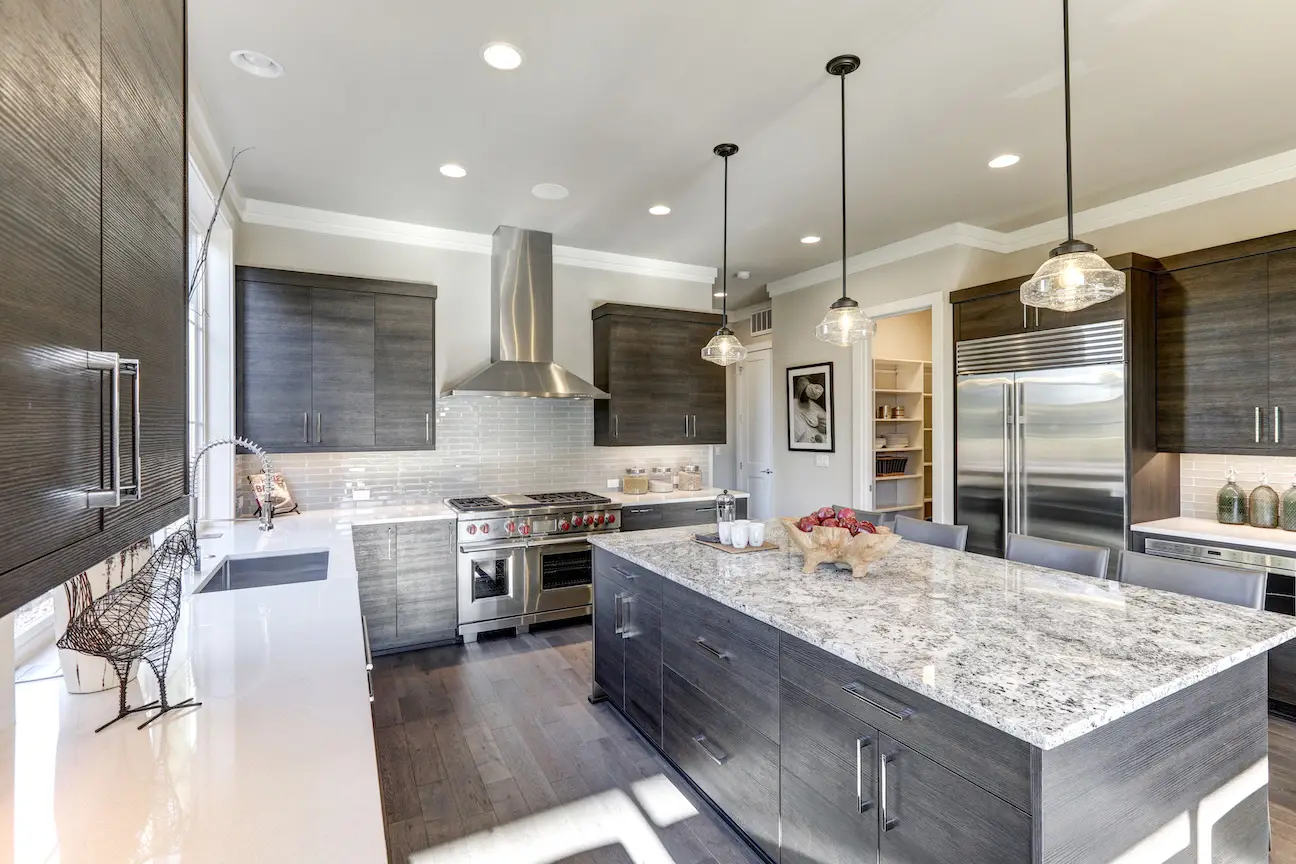 When it comes to updating your kitchen space, islands are worthwhile investments. With their addition of vital countertop and storage space, they elevate practicality and convenience, serving as a central feature of the space. They also offer more working space for food preparation during social events, making sure it never feels crowded in the kitchen. Some units can even add additional seating or serve as a natural hangout spot for friends and family.
Islands can differ in size, shape, and their intended purpose. With options such as built-in seating or the capability to hold appliances like an extra stove, islands can greatly contribute to enhancing your kitchen's functionality and efficiency. Your island can be adapted to meet your needs and harmonize with the size or shape of the room. When you've chosen the perfect item, consider contacting the professionals for their installation services!
Our team is equipped to manage islands of all kinds, whether it's a prefabricated design or a custom piece tailored to your specific requirements. We have years of experience in installing every aspect of an island, countertops included. We can make your home improvement project easier by handling the details for you.
---
Countertop Installation For Poway Homes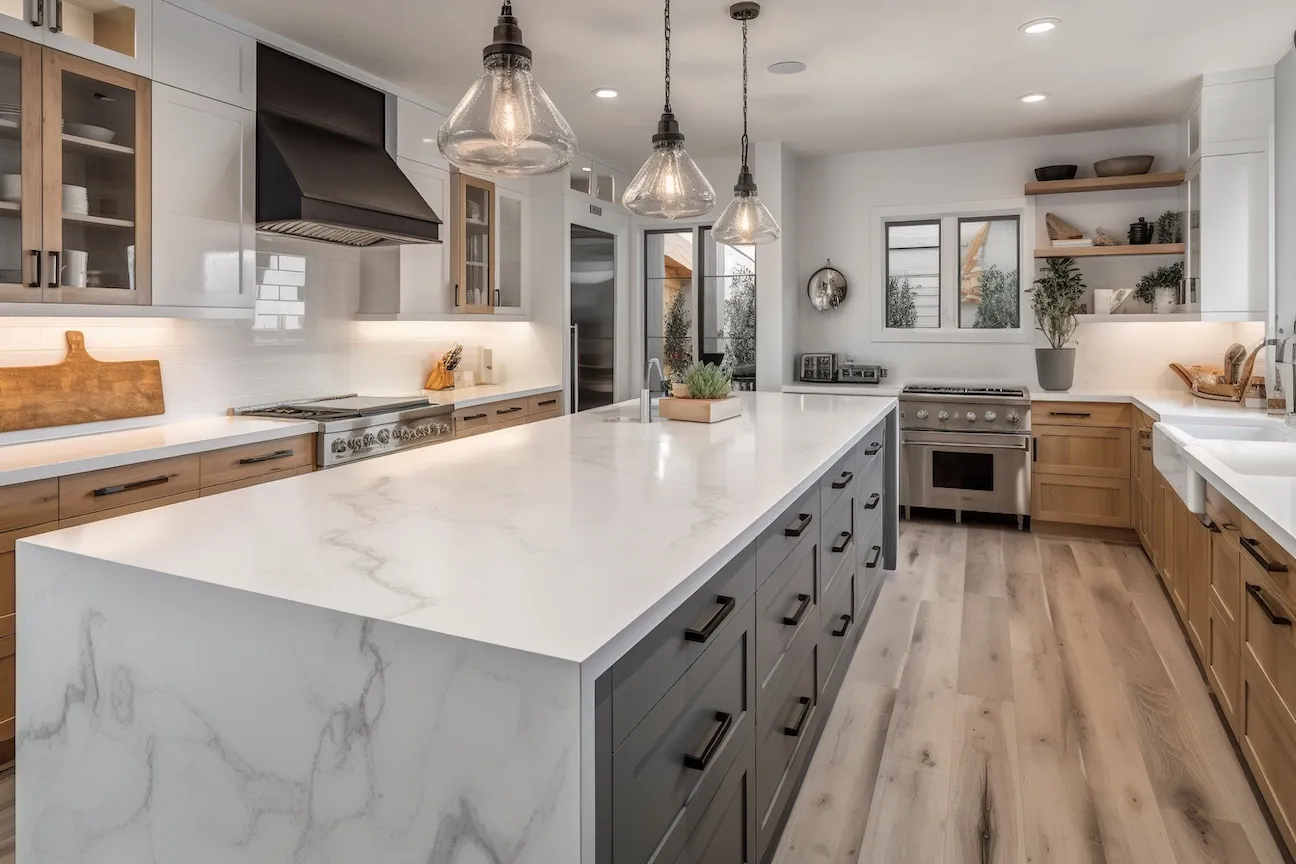 The kitchen counter is where everything important gets done. Countertops endure a lot of wear and tear, from meal preparation to creating your next baking masterpiece. It's a key factor in building your dream kitchen, particularly if you're someone who loves to cook often. When surfaces are cracked or damaged, it can impact your ability to prepare meals effectively, especially when chopping on uneven surfaces. Damage to the material can result in the buildup of food particles and bacteria, which can pose health hazards. To make matters worse, damaged countertops can result in damage to the cabinets located below. Once you notice a crack in any surface, call the professionals to have it replaced.
Counters play a central role in the usability of kitchen space. It can be easy to overlook these vital components, but having something durable and stylish can go a long way to making your kitchen feel brand new. It has the potential to make a significant difference.
Given the numerous choices in materials, finding one that is budget-friendly and meets your needs has become more convenient. You want a surface that can tolerate your messiest experiments and remain easy to clean no matter what. No matter if you choose wood, marble, quartz, or another material, our professionals can quickly install your new counters, so you can get back to enjoying your space.
---
Kitchen Faucet Installation And Repair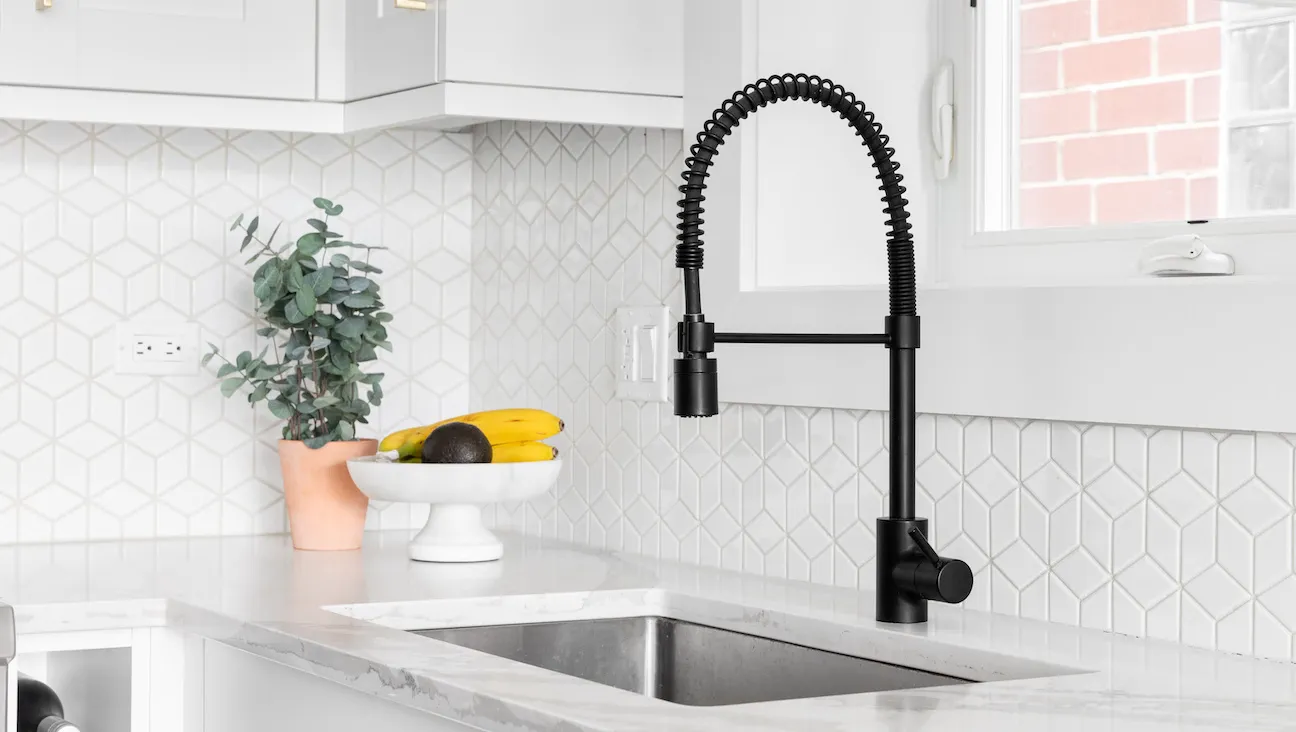 Your kitchen's plumbing system is as vital as the one in your bathroom. Most refrigerators come with water dispensers, and you must connect the dishwasher to the existing pipes to ensure it runs. Above all, you require access to running water for your sinks, enabling you to wash dishes, your hands, or groceries from your latest shopping trip.
If you notice leaks in your faucets or pipes, suffer from reduced water pressure, or witness rust and mineral deposits, consider calling experts to repair these fixtures. When your faucet isn't functioning, your home can easily become untidy, especially with a sink full of dirty dishes.
Rely on the capable professionals on you local Poway handyman team to accomplish the task. Whether you're looking for a complete faucet replacement or fixing a few leaks, our team is well-prepared to do everything as efficiently as possible, so you can go back to enjoying your home. We also have the expertise to help you replace your old or broken garbage disposal.
A broken faucet is not the only reason to consider replacing it. At times, the solution to reviving your kitchen's design is as straightforward as updating the fixture. Redesign your space to align with your current style choices or try out the latest trends. You'll be impressed with how much of a difference it will make!
---
Poway Kitchen Cabinet Refresh Handyman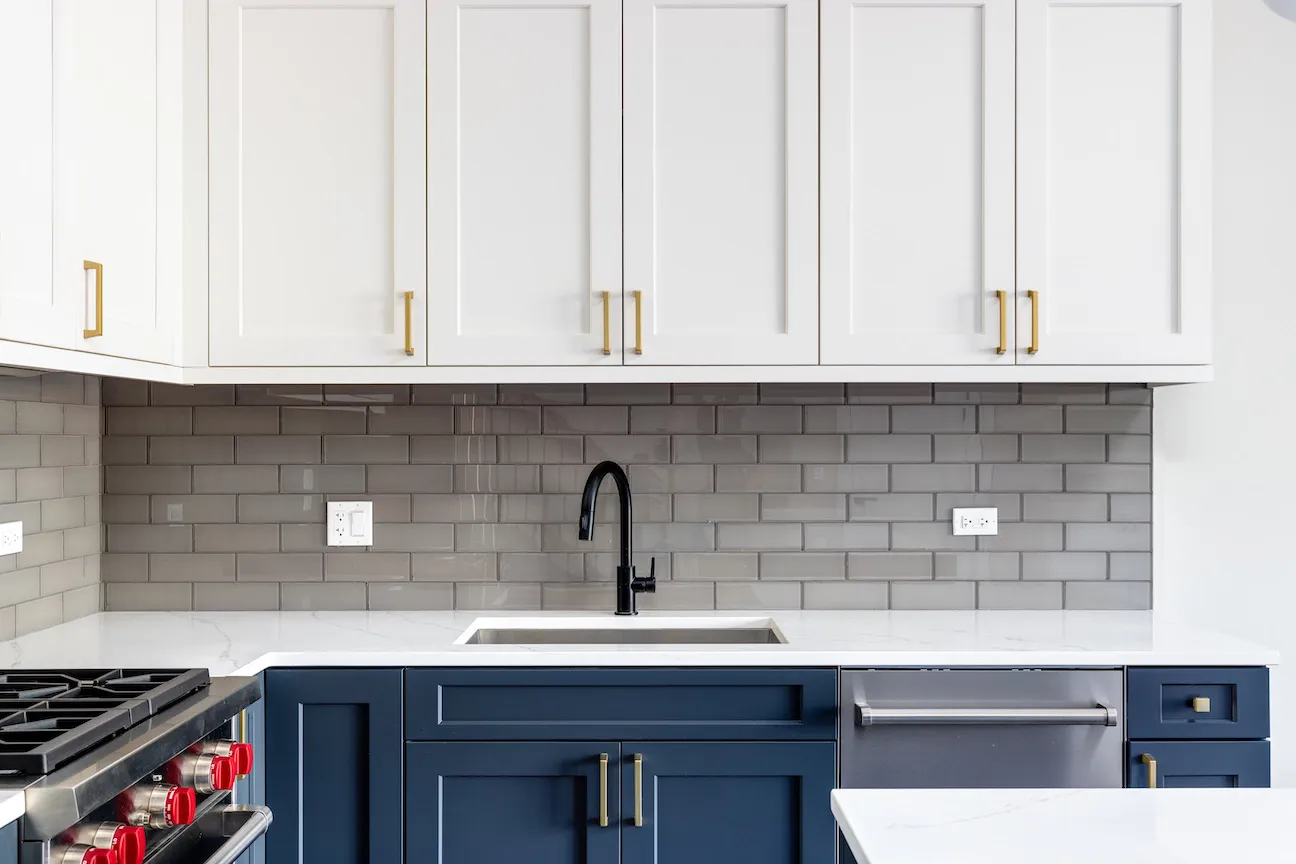 Cabinets are a crucial element in any functional kitchen. They provide useful storage for all those things you do not want out on your counter. Given the vast selection of tools, toys, and technologies available to home cooks, it's important to have a designated storage area to keep everything organized.
Cabinets offer an additional layer of defense to protect your tools. Unfortunately, that also means these units are the first to show signs of damage. Your cabinets can suffer from water and mold damage, resulting in the doors warping or cracking. Additionally, it can result in shelves that are not level and drawers that won't shut correctly. When you spot the initial signs of damage, get in touch with experts to arrange for a replacement.
While your units may not be damaged, replacing them can give your kitchen a fresh, updated appearance. Today, you have the option to choose cabinets in different styles, colors, and finishes. With a multitude of options available, you can personalize them to suit your preferred style. Additionally, you can select more durable materials such as oak, which can accentuate the beauty of your interior design.
No matter your reasons for switching out your kitchen cabinetry, Kaminskiy Care and Repair can help. Our team has the expertise needed to remove and install various styles and types, making the job hassle-free.
---
Professional Kitchen Sink Installation and Repair
Sinks, while indispensable, are a kitchen feature that is commonly overlooked. Even if they aren't easily seen, they can still play a role in the look and functionality of your kitchen. Renewing your cabinets and faucets can revitalize your kitchen, but it's equally important to have a fully functional sink to complete the transformation. Cracks or stains on sink surfaces can take away from the overall look.
To better suit your lifestyle, you might opt for a larger sink. No matter which material or type you decide on, our handymen are ready to take out your old unit and swap it for something new! The process of installing a new sink can be a useful time to examine for potential problems, including those involving plumbing or the current faucet setup. Our experts have the right tools and experience to handle this complex project, so you don't have to.
---
Kitchen Backsplash And Tile Installation in Poway
When updating your kitchen's appearance and atmosphere, it's crucial not to overlook the backsplash above your counters. They are there to shield your walls from spills, grease stains, or any other cooking mishaps that could blemish them. These additions aren't only functional; they also give you another chance to display your design preferences.
Tiles or marble backsplashes won't effectively shield your walls if they are damaged or cracked. Furthermore, they become an eyesore and can make your kitchen appear run-down. When you replace these aspects, you can introduce color or another design element, creating the ideal cooking and entertainment area. Captivating details like this can make a good appearance truly outstanding.
Given the abundance of choices available, making a decision can be challenging. The last thing you want is to spend more time installing them, especially after spending a lot of time deciding on the style. Backsplashes can be a complex task since it involves working against gravity and ensuring even spacing. Rather than trying to do this work yourself, let our handyman team take care of it all for you.
---
Local Kitchen Floor Installation Services
No kitchen remodel would be complete without upgrading your flooring. After all the effort you've dedicated to making the space more inviting, you wouldn't want poorly placed floor tiles or wood to ruin the effect. Trade in your old flooring for something entirely different to invigorate your space. It can make a notable difference, especially when complemented by our other remodeling services.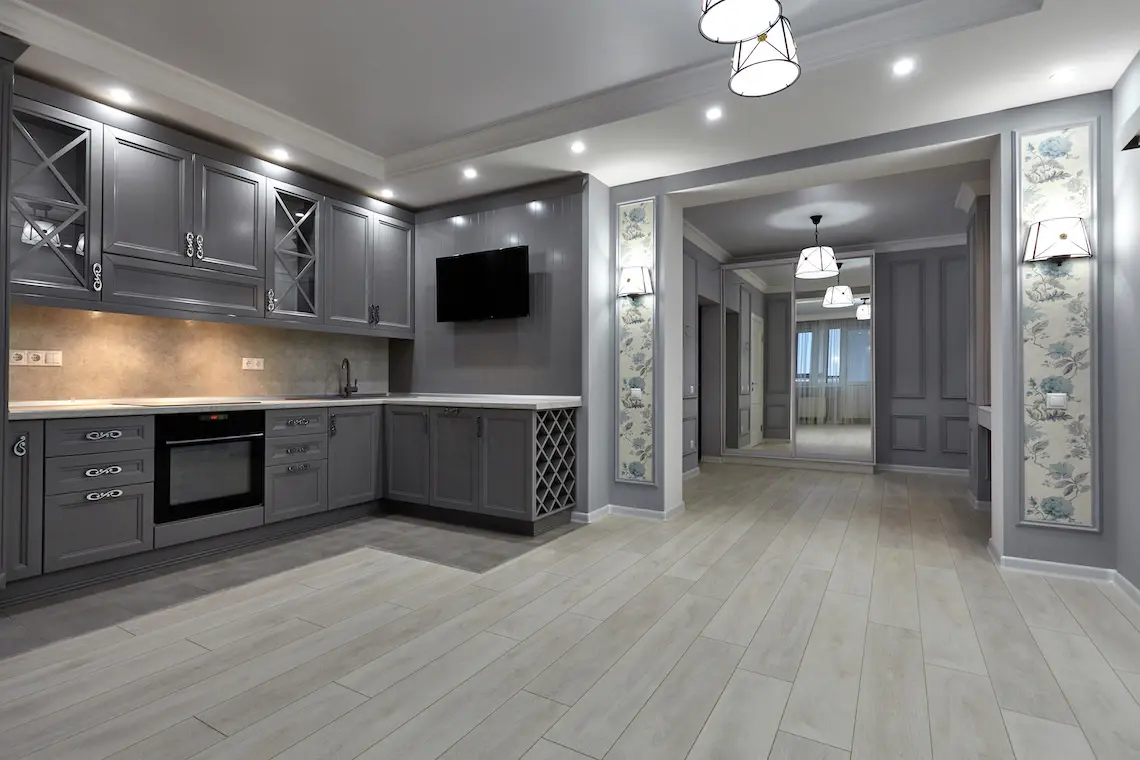 Once you've settled on your flooring choice, feel free to get in touch with Care and Repair's professionals for expert installation. Our experienced team has everything they need to install your new floors accurately, allowing you to focus on cooking and hosting dinner guests. Your comfort can be greatly influenced by materials such as concrete, wood, laminates, and tile.
Whatever you decide on, count on our experts to complete the work! Our team is capable of handling even the most challenging home improvement projects.
---
Kitchen Remodeling Handyman For Poway Homes
Your kitchen is the heart of your house. When your space is affected by outdated, worn, or broken fixtures, it's a sign that your space needs a complete renovation. This can feel like a lot to manage, even for homeowners with extensive experience. After you've picked out all your new fixtures, the last thing you want to is attempt a DIY installation.
This is where Care and Repair's local Poway handyman team can help. They have the right tools, skills, and expertise needed to conquer your toughest renovation project. Kaminskiy Care and Repair has been the trusted choice for homeowners in need of kitchen remodels and maintenance services since 2005. Regardless of the size, our team is up for the task. Trust us to bring your dream kitchen to life.