Bathrooms with cramped, out-of-date fixtures are more than just crappy aesthetics. Dealing with these things daily can be super stressful, making it hard to begin your day or unwind after a long one. At Kaminskiy Care and Repair, we're committed to ensuring your bathroom not only offers the utmost comfort but also showcases your personal style while meeting all its practical needs. With our total bathroom renovation, we strip away the old and introduce exquisite alternatives, allowing you to bask in a spa-like atmosphere within the walls of your home. 
---
Pleasanton Bathroom Vanity and Cabinet Renovation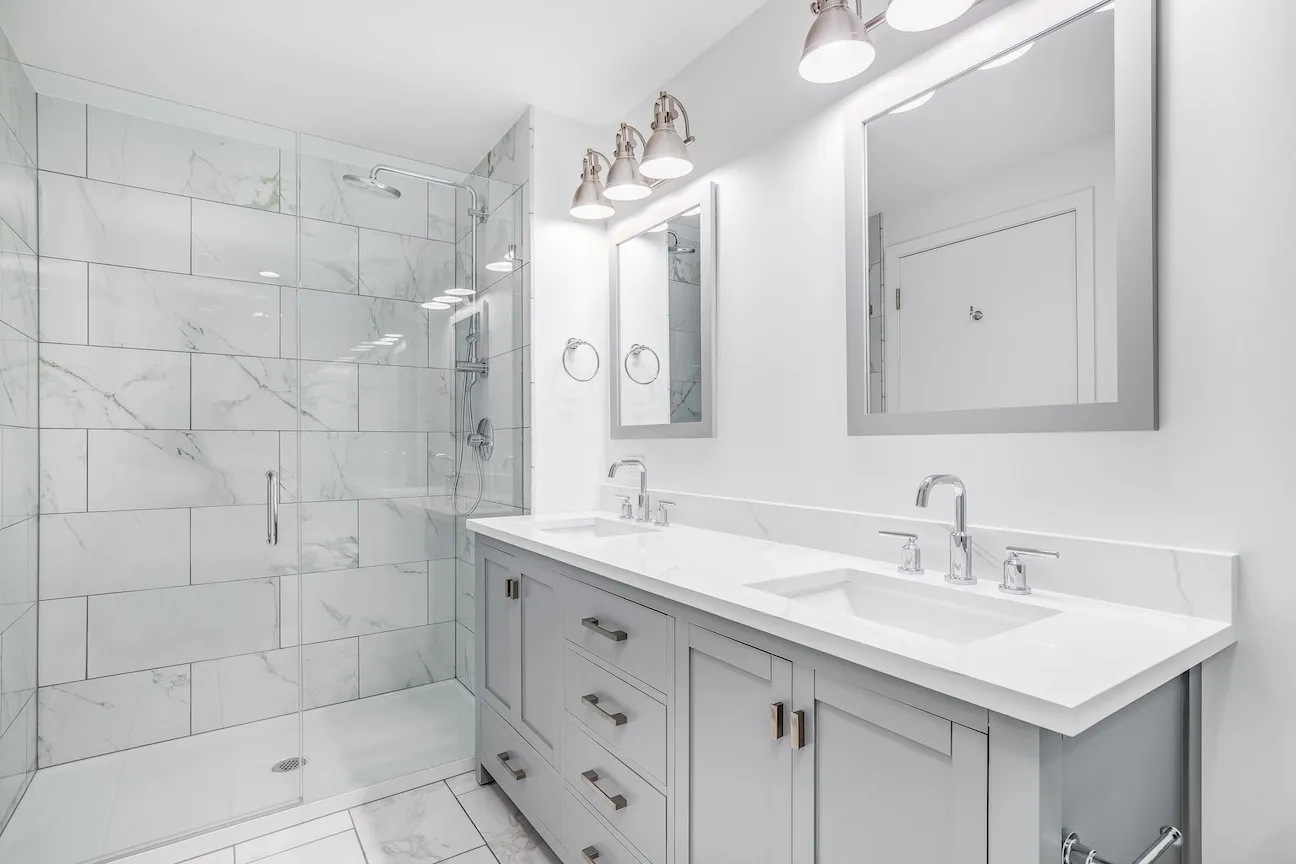 A well-chosen vanity can be the key to bringing your dream bathroom design to life. You have an abundance of choices, including free-standing and wall-mounted options. To create a cohesive look in your space, consider mirrors that match your chosen vanity. Whether your vision leans towards a sleek, modern aesthetic or something more enduring and classic, we're here to make it a reality.
To achieve a more unified appearance, you can't go wrong with cabinets that either match or are color-coordinated. They provide functional storage and give you another opportunity to express your sense of style. You can ensure bathroom orderliness with carefully selected cabinets without losing out on visual appeal.
Using the best tools and techniques, we are devoted to ensuring the durability of your cabinets and vanity. We take pride in our commitment to quality, guaranteeing your investment's longevity. Whether your preference is for low-maintenance choices or a more upscale look on a budget, we're here to guide you in choosing the ideal vanity and cabinets and ensuring their professional installation. No matter your needs, Kaminskiy Care And Repair can help!
---
Shower Base And Bathtub Renovations 
Don't underestimate the importance of the shower pan, as it's a key feature in your bathroom. Its primary function is to keep water from escaping the shower, preventing any harm to your bathroom's walls or other elements. These also form the foundation, or base, with a slight tilt so any water is directed toward the drain.
Many of these pans are highly versatile, allowing you to tile over them or apply waterproof flooring to achieve a personalized style. When you're enhancing the appearance of your space, they play a vital role in the transformation. We have the expertise to install the necessary components and make your dream shower a reality.
If you're a fan of unwinding in a bath after a hectic workday, upgrading your bathtub can rejuvenate your living space. When unappealing cracks or chips are visible on the surface, the enjoyment of a soothing bath becomes unappealing, and some of these imperfections could pose safety risks. Discard the old one and welcome in something fresh and modern to enhance the design of the space. When you need a new bathtub installed, the experts at Kaminskiy Care and Repair can help!
---
Pleasanton Tub-To-Shower Conversion Services
Although bathtubs can be a desirable amenity, not everyone has the inclination or time to spare for a leisurely soak. Growing children often outgrow their shower-tub combos and start looking for something that aligns better with their preferences. With age, couples may wish to have a unit that better accommodates their needs.  Bathtubs also require a substantial amount of space. In smaller spaces, every inch counts! Converting your bathtub into a gorgeous shower is the best way to make a gorgeous design that uses every inch of the space.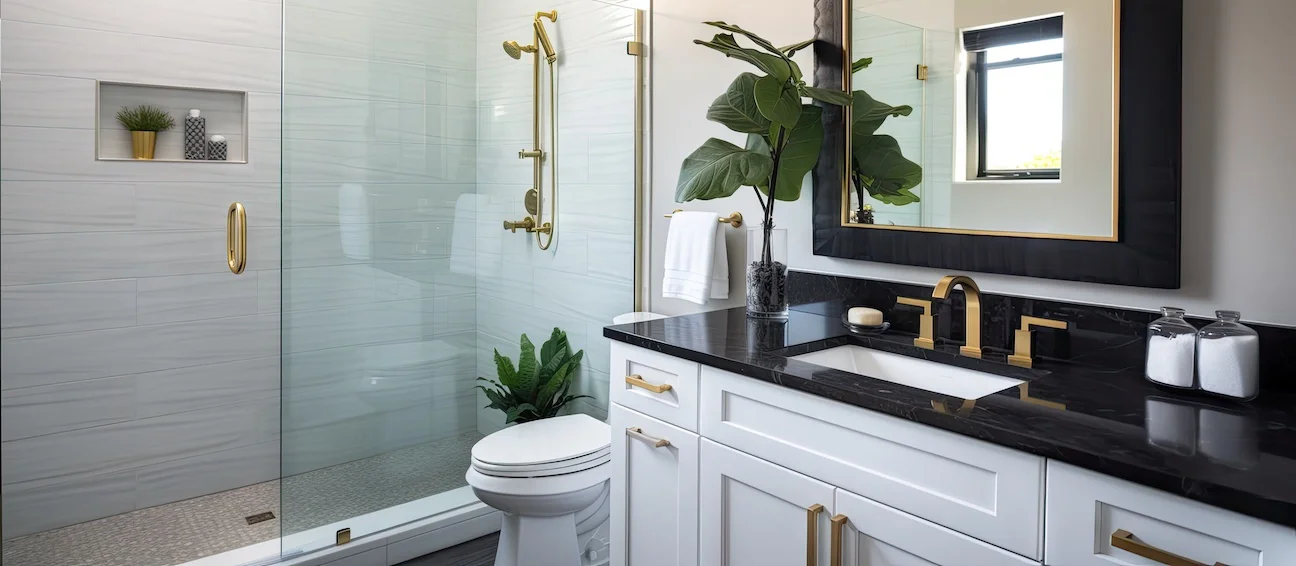 Trying to handle this project by yourself will only eat into your precious time. In the absence of a pre-existing showerhead, this project entails the challenging procedure of installing piping. This project necessitates the temporary shutdown of your home's water supply, cutting into the wall to access existing plumbing and the skillful restoration of both the drywall and tile. For this complex task, rely on the proficiency of bathroom remodeling specialists.
With the right tools at their disposal, a team of experts can easily dismantle the existing unit and get the space ready for the new shower. We're ready to handle all aspects of this project, from disposing of your old tub to installing the new base and finishing the installation. Allow us to transform your bathroom into a modern space that accommodates your needs and complements your style.
---
Bathroom Tile Installation Services In Pleasanton CA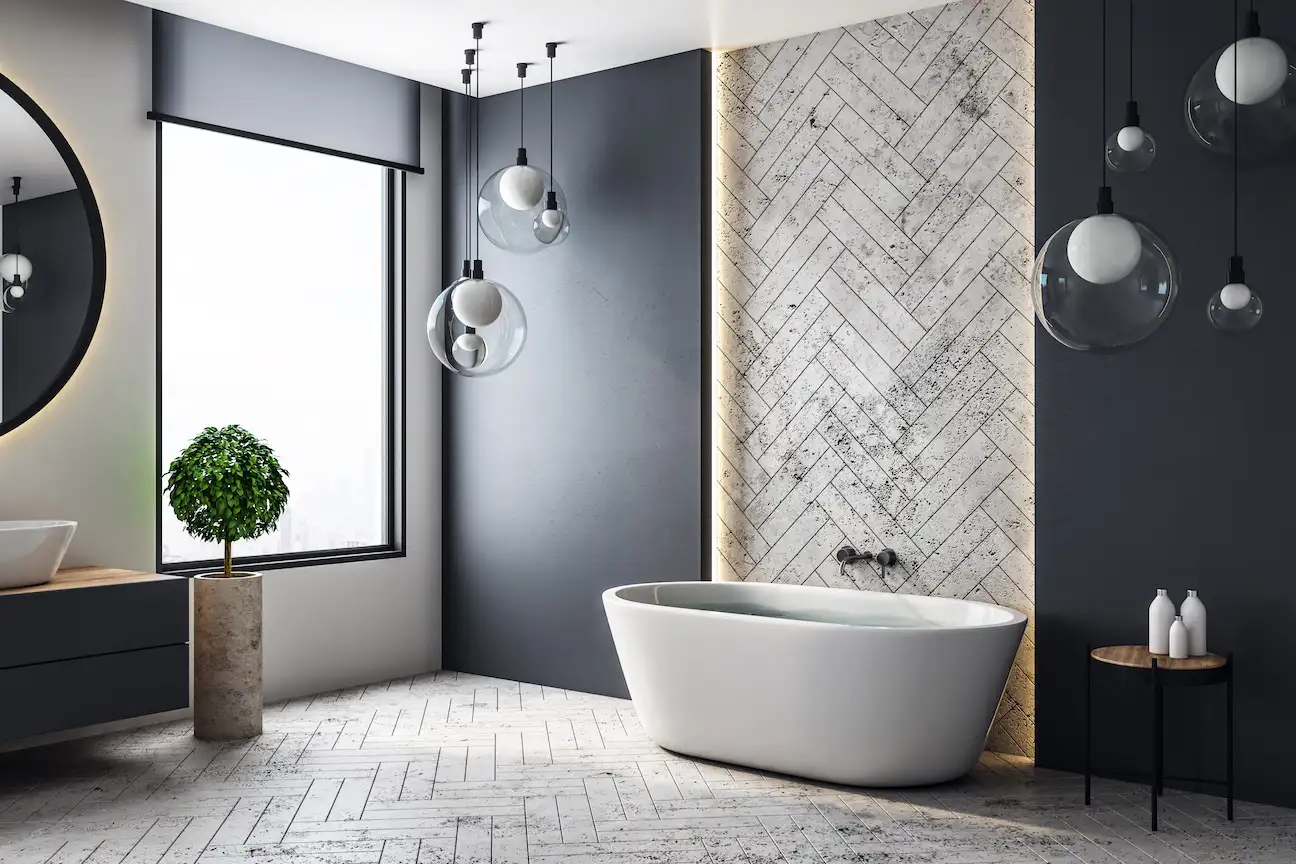 No matter if it's for your flooring or walls, a meticulously crafted tile installation will leave you with a beautiful and enduring surface that's cleaned effortlessly. Laying these tiles is no easy feat and requires careful preparation and planning. It's far too easy to wind up with less-than-desirable tile designs, especially if you lack the tools and skills to do the project right.
This rings especially true when you have a wall surround in your shower or around your vanity. These tiles serve as a protective shield, preventing water damage to your bathroom walls and keeping it in pristine condition.
There's an extensive array of tile materials to pick from, including options like natural stone, ceramic, and glass styles. Once you've purchased the materials, it's crucial to secure the services of a local tile installation professional. Hiring a professional means you have the ability to see your design ideas come to life. 
You can place your trust in the professionals to install your tile of choice. At Kaminskiy Care and Repair, we possess the knowledge and equipment to flawlessly install and seal tiles, ensuring their long-lasting durability. Regardless of whether you want polished stone tiles or more conventional ceramic options, we have the knowledge and skill to get it done.
---
Quality Bathroom Countertop Installation for Your Pleasanton Home
Achieving a bathroom that's both aesthetically pleasing and efficient means taking countertop material into account. This particular feature must be well-sealed and engineered for durability, effectively keeping water at bay from the walls and preserving the cabinets and toiletries under the vanity. If you're contemplating a makeover for your current countertops or a transition to a new style, put your trust in experienced professionals to execute the project.
Don't hesitate to update your bathroom's style if you notice chipped tiles, stains, or discoloration. Once you notice these problems, call the professionals to replace the unsightly old countertop with something new and more your style. Our team can tackle your most challenging home improvement project, including countertop removal and installation. You don't have to break the bank to attain a high-end finish that makes your bathroom shine.
---
Elevated Bathroom Faucets And Fixtures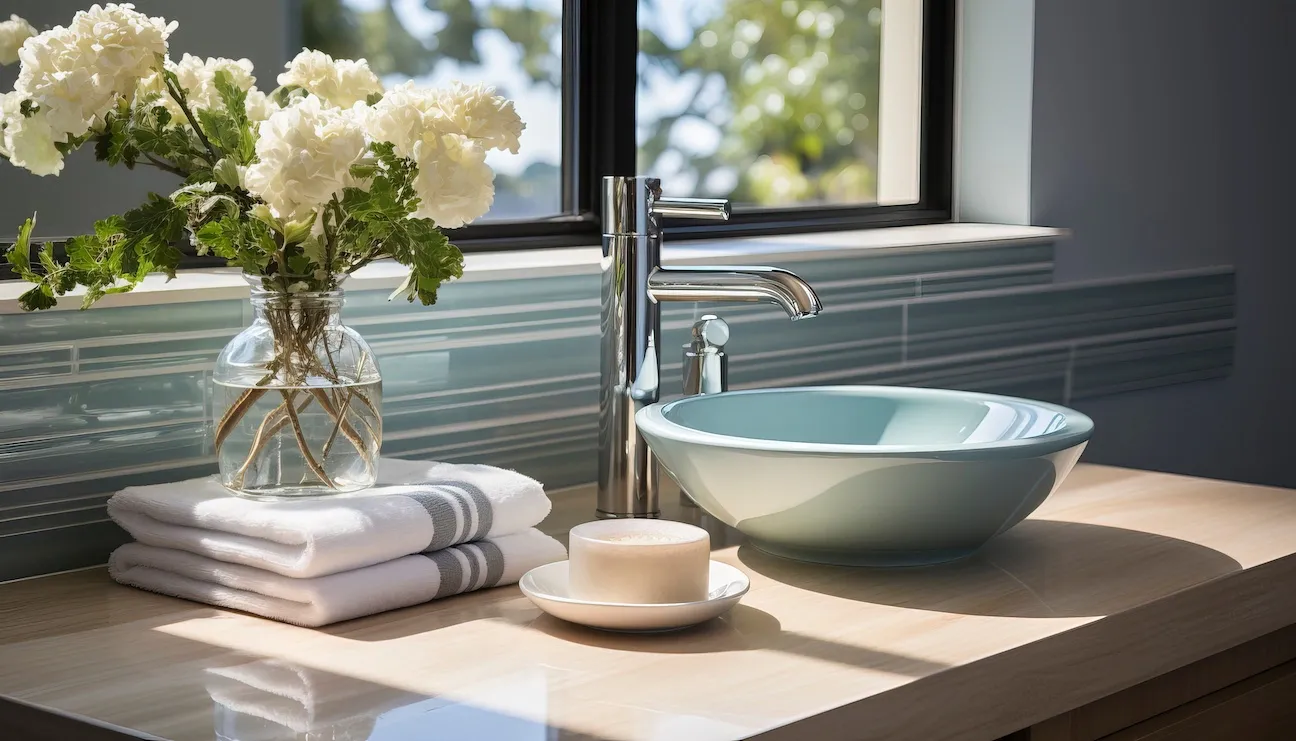 Your faucet plays a pivotal role in your routines, from washing your hands to brushing your teeth. Many problems can arise with your taps, though. The consequences of water leaks are substantial, resulting in gallons of water being wasted, while stubborn clogs can seriously disrupt your daily routine. Also, outdated fixtures can cost you more monthly and create an eyesore in your home.
Giving the sinks, fans, and mirrors a makeover will completely transform your bathroom, reigniting your love for the space. Still, keep in mind that the installation of these fixtures is a complex and potentially messy process, meaning one mistake can leave you with a costly mess to clean up. Your best bet for gorgeous, correctly installed fixtures that stand the test of time is to hire a professional handyman service.
---
Remodeled Bathroom Lighting Fixtures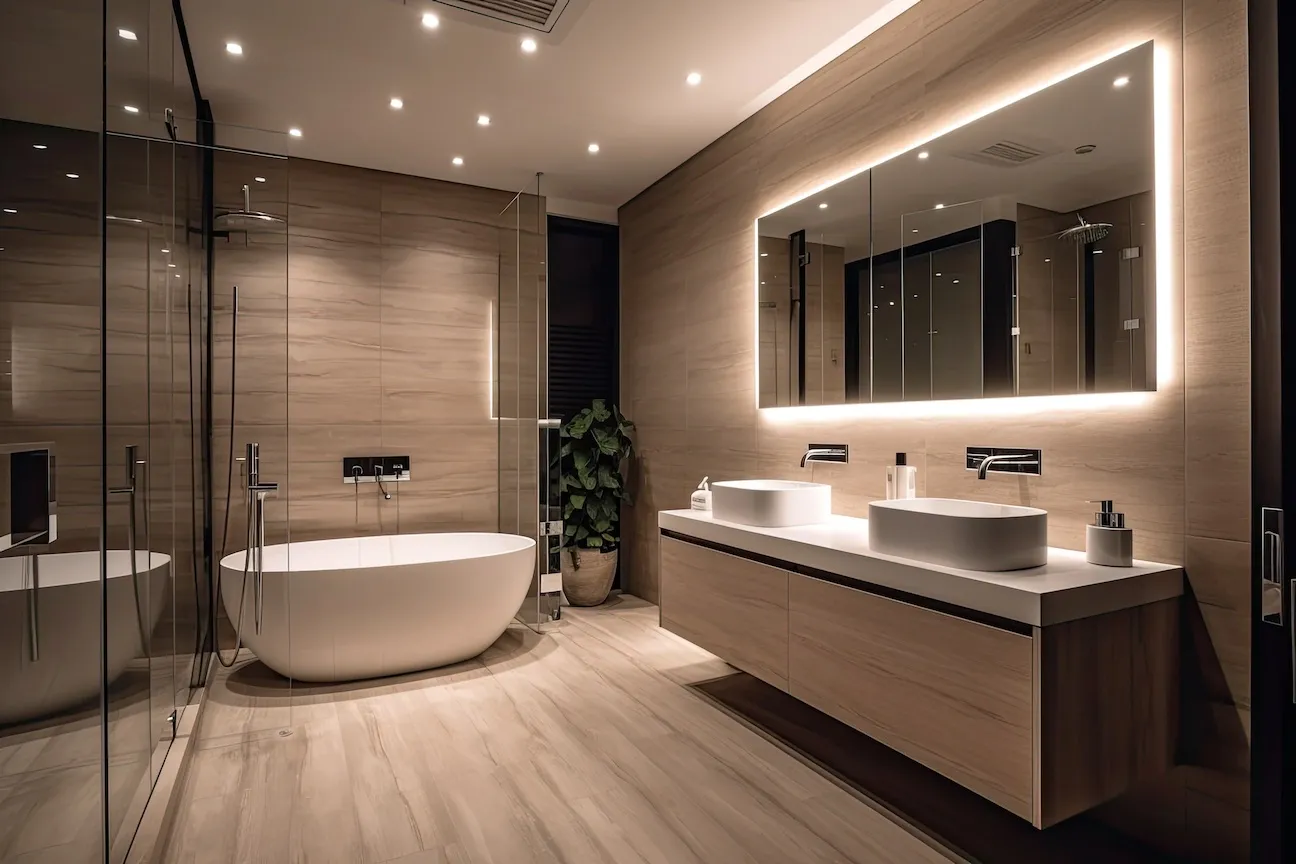 The choice of lighting solutions is key to ensuring the utmost comfort in your space. Poor lighting can make people feel uncomfortable and make it hard for them to get ready in the morning, underlining the important role of comfort in a bathroom. It can also spotlight the less favorable aspects of your bathroom.
A range of issues can affect your lighting. Dim or flickering lights can be a sign of damaged wiring. If it's exceptionally old, your monthly bill might be substantially more expensive than it should be. Your fixtures' design could also be outdated, causing discomfort and unhappiness. Regardless of your needs, trying to install them on your own is a challenging and potentially risky task not worth the trouble.
Due to the electrical components involved, attempting to work on these fixtures without a comprehensive grasp of electrical systems and plumbing can lead to disastrous consequences. Don't take chances with your safety; have a bathroom remodeling handyman do the job. By choosing this route, you can create the dream space you want without being exposed to risks.
---
Home Toilet Upgrades and Installation Services In Pleasanton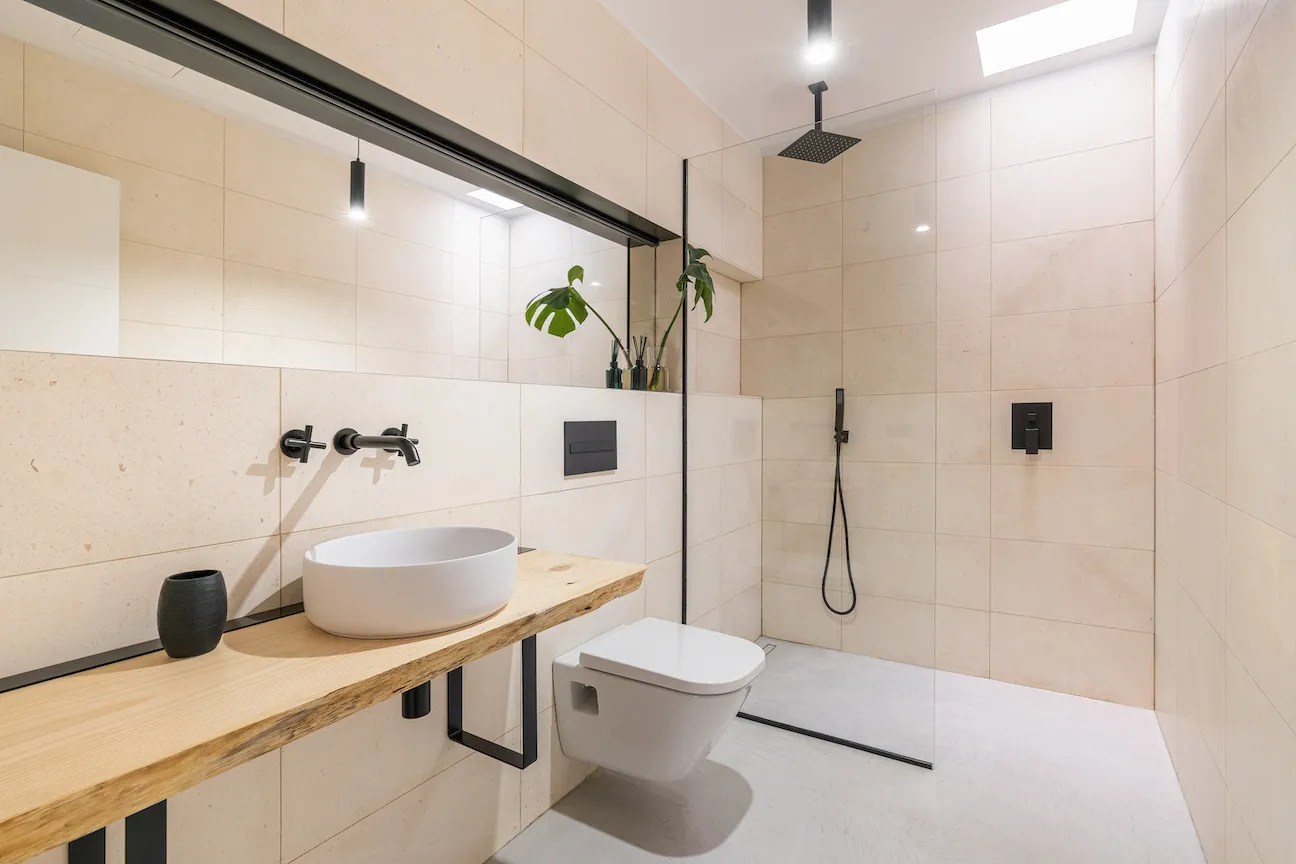 While the toilet may not be the centerpiece of your bathroom, it is still incredibly important to have one that is fully functional and efficient. Frequent toilet issues like clogs, leaks, or breakdowns can interfere with your daily routine. Upgrading the toilets in your home is a step towards maintaining a fully functional space.
Replacing your toilet is risky, as most are made of delicate porcelain that can break or crack easily. You must also consider the plumbing that runs out of the toilet. This can lead to unpleasant odors in your bathroom. Eliminating the old toilet is no small task and demands a significant amount of both strength and skill. Trying to manage this job by yourself can lead to a messier result.
Trust the professional handymen at Kaminskiy Care and Repair for any toilet repair or replacement projects. Whether you're replacing a single part or the entire unit, you can rely on our team to do the job.
---
Start Your Bathroom Makeover with Your Local Pleasanton Remodeling Team Today!
Crafting the ideal bathroom oasis in Pleasanton can be a challenging and time-consuming project, but it doesn't have to be. Employing the help of your local remodeling company is the best way to ensure this project goes off without issue.  Doing it yourself will lead to greater expenses in the long term. When you need help with installation, repair, or home improvement projects, look no further than Care and Repair!