Are you looking to repair or update the look of your kitchen in Laguna Niguel, California? Look no further than our team of expert repair and remodeling professionals in Orange County. At Kaminskiy Care And Repair, we offer a wide range of quality services to transform your kitchen into the space of your dreams. Check out our services today!
At Kaminskiy Care And Repair, our remodeling and handyman services are designed to help you make the most of your space and achieve the look and feel you desire. Whether you want to upgrade your countertops, replace your cabinets, or install new lighting, our professionals can handle everything.
---
Kitchen Remodeling in Laguna Niguel Homes
Our process begins with a consultation, where we discuss your vision for your new kitchen and assess your needs and budget, then begin designing.
Once we receive your approval, we'll move on to the construction phase. We will only consider the job finished once you are completely satisfied with the results. Our finishing touches include painting, installing light fixtures and appliances, and a final check to ensure everything works properly in your place. For the gorgeous kitchen of your dreams, call Kaminskiy Care And Repair!
---
Custom Kitchen Islands
Are you looking to add more counter space or storage to your kitchen? Consider a custom island from our home improvement professionals. Our team can help you design and build the perfect island, whether you want a traditional look or something modern and sleek. 
---
Countertop Installation and Repair in Laguna Niguel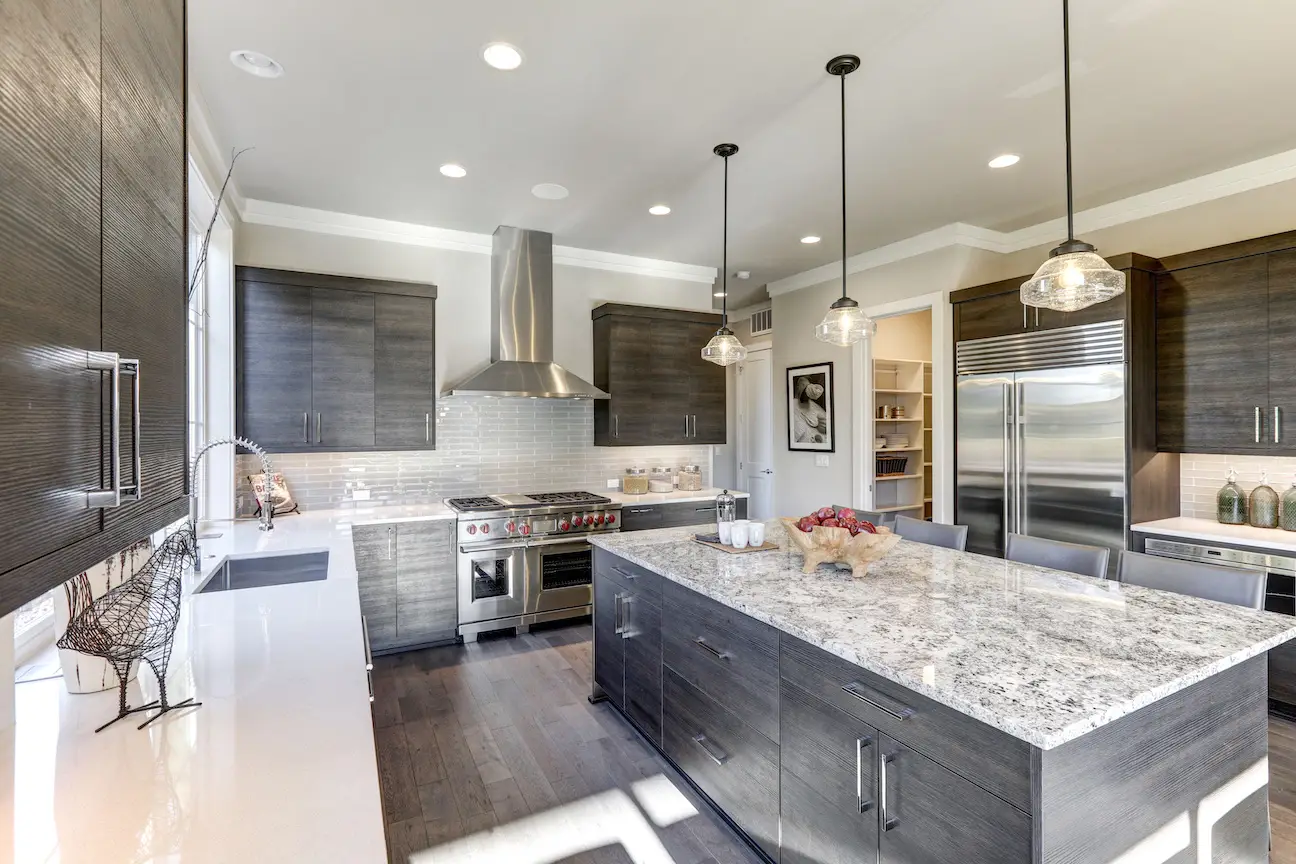 We offer a wide variety of countertop installation and repair services. Whether you're looking to upgrade to new countertops or need repairs to fix chips, cracks, or stains, we can help.
We can install or repair a range of materials, including granite, marble, and quartz, so you can find the perfect countertop to match your style and budget.
Our same day handyman service in Laguna Niguel can you save you time with all your Kitchen repair needs!
---
Cabinet Repair and Installation Services
Kitchen cabinets serve two incredibly important purposes: storage and beauty. Low storage space will make the area feel cramped, and outdated or broken cabinets will make the space feel unwelcoming. We offer a range of cabinet installation and repair services to help you transform the room. Whether you need a complete custom cabinet replacement or just a few repairs, our expert professionals can do the job right.
---
Backsplash Installation
A new backsplash can completely transform the look of your kitchen. We offer a range of backsplash installation options to help you achieve the look you desire. Whether you're looking for a classic subway tile or something more modern and colorful, we can help. 
---
Sink Installation and Repairs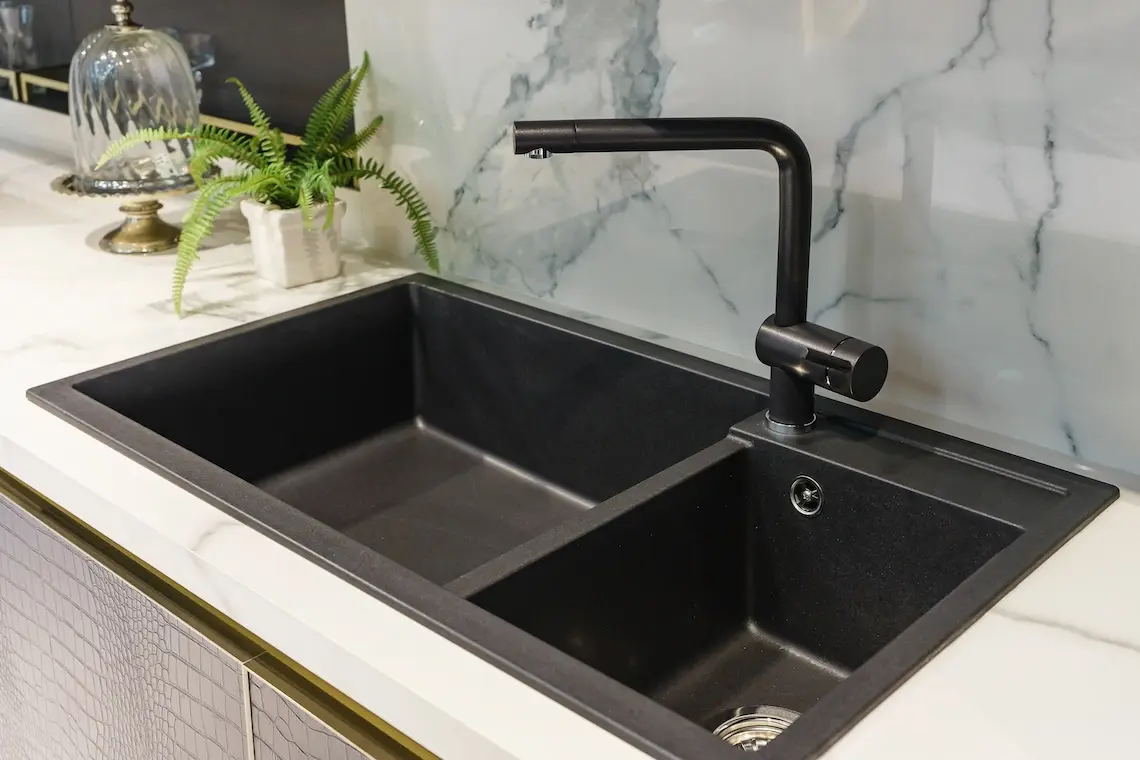 Your sink is essential and must be installed and maintained properly. We offer sink installation and repair services to help ensure that your sink functions fully.
Whether you need a new sink installed, or your current sink needs repairs, our trained professionals can help.
We can help you pick out a sink that will complement your current look and feel or even go with a bold statement piece that transforms the look of your kitchen!
---
Kitchen Flooring Installation Services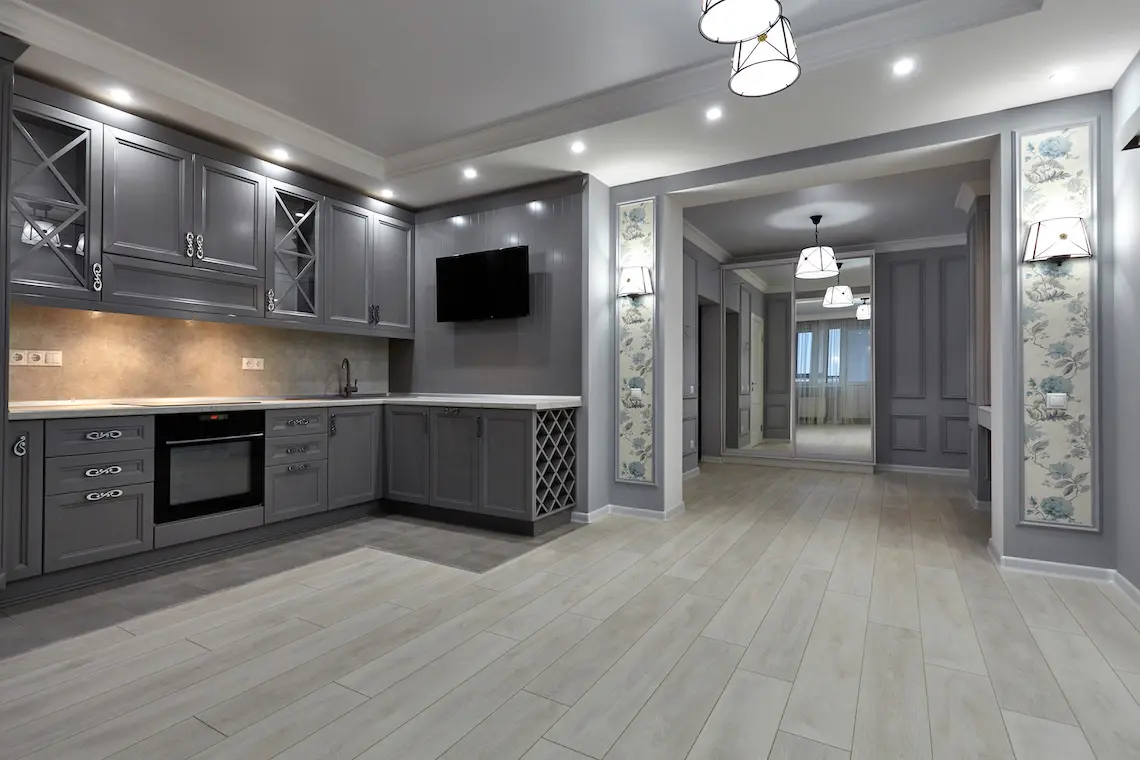 Flooring is an important element in any kitchen remodel or repair. Our renovation and repair services offer various flooring options. Whether you prefer tile, hardwood, laminate, or another material, we can help you find the perfect flooring option to match your style and budget.
Your flooring choices can make or break the look of a room. Our handyman can make sure your flooring installation is done correctly and blends seamlessly from your kitchen as it transitions into adjacent rooms.
Call us today to find out about our same day service!
---
Laguna Niguel Kitchen Remodel Handyman
We offer a range of handyman services to help you with your remodel or repair project. Our team of experts can help with minor repairs, installations, or other tasks. We understand that every home is unique and work closely with you to meet your needs. With our expertise and attention to detail, you can trust that your project is in good hands.  Contact us today to plan for a dream kitchen remodel that you'll love!