Neglected, tiny bathrooms are more than just a visual annoyance. Dealing with these things every day can be super stressful, making it hard to begin your day or unwind after a long one. A bathroom should create a comfortable atmosphere, reflect your individual style, and fulfill its functional requirements. Through our comprehensive renovation, we replace outdated materials and fixtures, allowing you to create your very own at-home bathroom oasis in Laguna Niguel.
---
Bathroom Vanity And Cabinets Installation
Your dream bathroom design can be greatly enhanced by choosing the ideal vanity. The possibilities are boundless, ranging from free-standing to wall-mounted or floating options. For a cohesive look, you have the option to pick matching mirrors, transforming the entire space. Whether you're aiming for a sleek and modern look or something more traditional and timeless, we have the expertise to bring your vision to life.
Choosing cabinets that match your vanity is an amazing way to create a cohesive look. Cabinets serve a dual purpose, offering storage and a canvas to express your style. With carefully selected cabinets, you can ensure bathroom orderliness without losing out on visual appeal.
Our team is dedicated to employing the finest tools and craftsmanship to make certain your cabinets and vanity stand up against everyday use. Our unwavering commitment to quality ensures your investment will last for decades. Whether you want something easy to clean or a little more upscale on a budget, we can help you find the best vanity and cabinets and install them for you.
---
Expert Shower Base And Bathtub Services In Laguna Niguel
The shower pan might not get much attention, but it's a pivotal aspect of your bathroom. They serve the important function of containing water within the shower and preventing potential damage to the rest of your bathroom. They serve as the foundation, constructed with a slight incline to make sure all water goes into the drain.
One of the advantages of these pans has is their ability to be tiled over or layered with waterproof flooring, allowing for a custom appearance. They can play a pivotal role in the design and renovation of this space. Our expert team is here to aid in installing fixtures, glass, and other elements, ensuring your dream shower becomes a reality.
If you love a long soak after work, replacing your bathtub can bring more life into your space. Unattractive cracks or chips on the surface can detract from the enjoyment of a soothing bath and, in some cases, create potential safety risks. Let go of the outdated one and introduce something fresh to transform your space. If you're in the market for a new bathtub installation, look no further than the skilled handymen at Kaminskiy Care and Repair!
---
Laguna Niguel Tub-To-Shower Conversions
While bathtubs are a valuable addition, they might not suit everyone's preferences or schedules. Children, as they mature, might outgrow their shower-tub combos and seek a style that's a better fit. Elderly couples might also desire a unit better tailored to their specific requirements. Not to mention that bathtubs can take up a lot of space. In a compact bathroom, you need to make use of every inch! When it comes to design upgrades and space optimization, tub-to-shower conversions are the best option.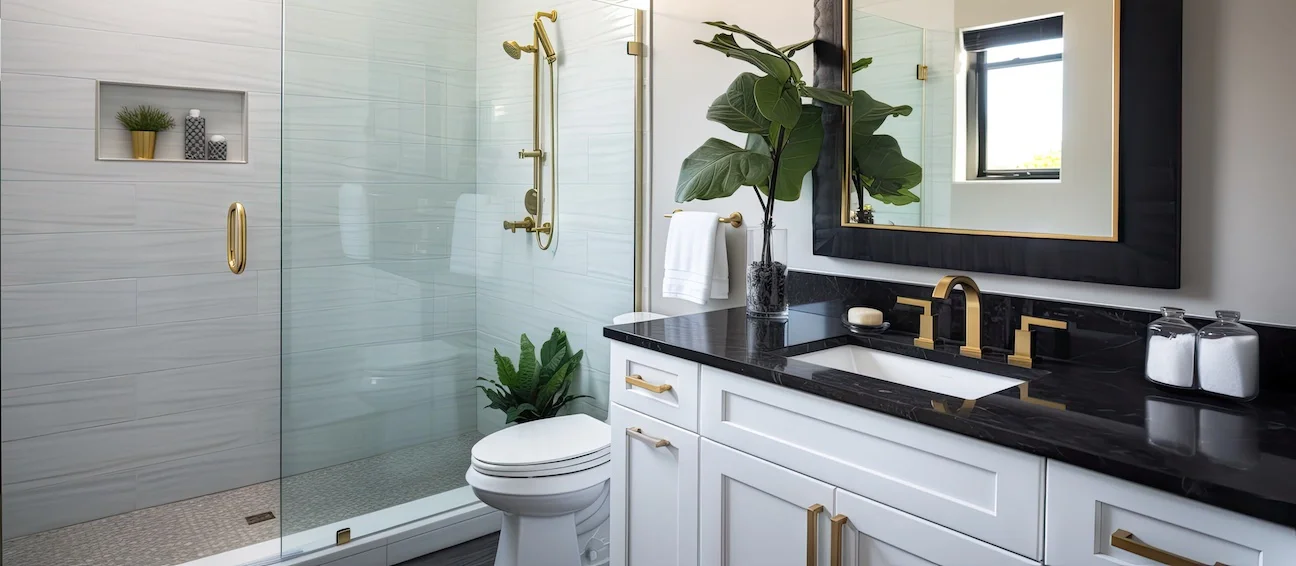 Trying to complete this project by yourself will only elongate the process, putting more strain on you. When there's no existing showerhead in place, this project involves the intricate process of setting up new plumbing. In order to carry out this project effectively, you'll need to shut off your home's water temporarily, perform precise cuts in the drywall to access the existing plumbing, and proficiently repair both the drywall and tile. This complex process is better left to the bathroom remodeling experts.
Having the right tools on hand allows a team of experts to easily remove the existing unit and ready the space for the new shower. You can count on us to oversee every facet of this project, including the removal of your old tub, the installation of the new base, and completion of the entire installation process. We're here to ensure your new bathroom not only meets your needs but also reflects your unique style.
---
Laguna Niguel Bathroom Floor Tile, Wall Tile, And Panel Upgrades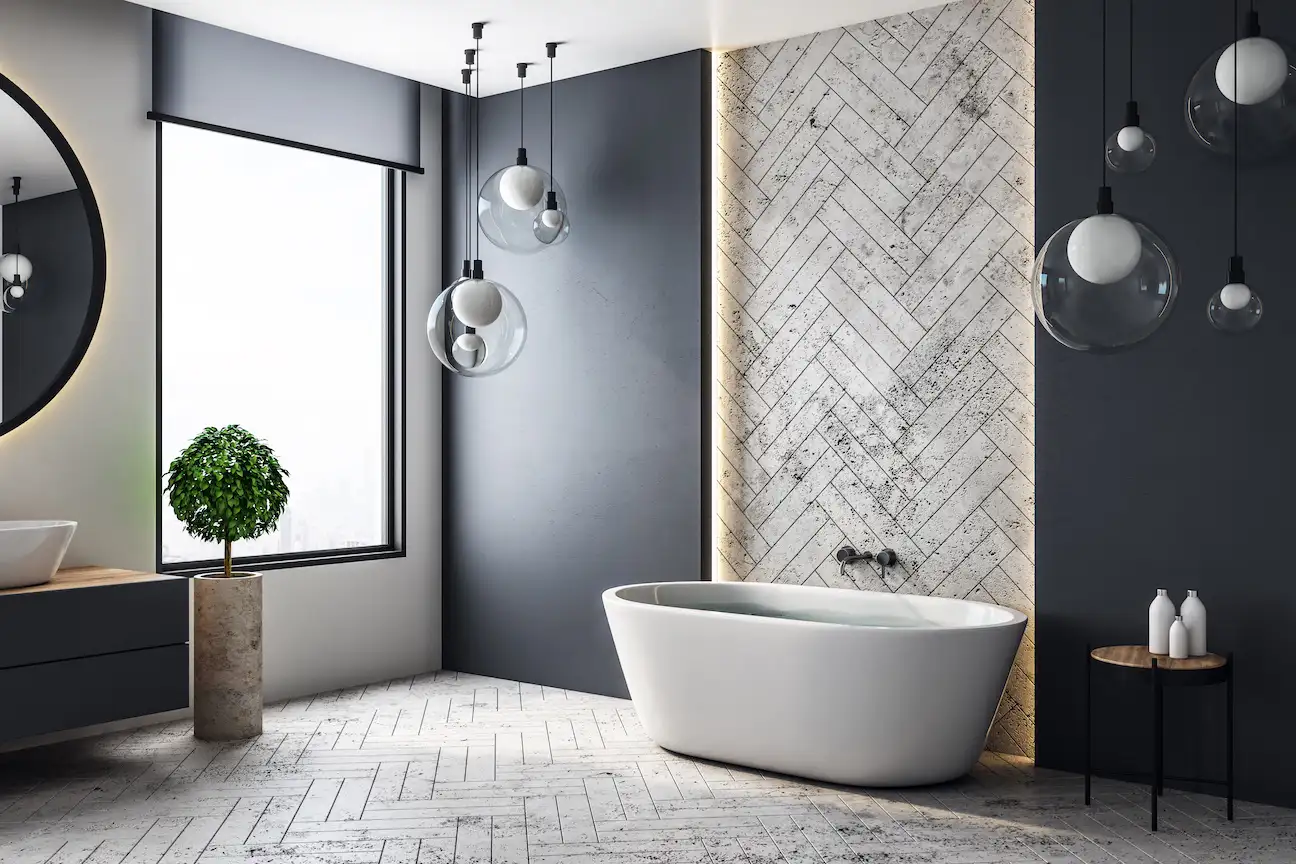 Whether on your floors or shower walls, a well-done tile installation creates a beautiful and durable surface that is easy to clean. The process of laying these tiles is a significant undertaking, requiring thorough preparation to guarantee a successful outcome. Achieving unattractive tile designs is an inevitability when you're lacking the tools and skills needed to do the project right.
This holds particularly true if you have a wall surround within your shower or surrounding your vanity. These tiles or other waterproof materials keep walls free of water damage, so your bathroom remains pristine no matter how much use it gets. When it comes to tile materials, the choices are extensive. The options can range from natural toned stone to brightly colored ceramic and glass varieties. After making your material selection, it's time to enlist the services of a local tile installation specialist. Hiring a professional grants you the ability to see your design ideas come to life.
Rely on the professionals to handle any tile installation you need. Count on Kaminskiy Care and Repair to expertly place and seal tiles using our knowledge and specialized tools, ensuring they last for decades to come. Whether you gravitate towards stone tiles, or the classic look ceramic tiles give you, we can handle the job.
---
Expert Bathroom Countertop Installation Services In Laguna Niguel
To create a bathroom that seamlessly combines style and functionality, think about your countertop material choices. Ensuring the longevity of this feature is crucial; it should be sealed effectively to prevent water intrusion into the walls while safeguarding cabinets and toiletries stored beneath the vanity. Whether you want to refresh your existing countertops or swap them out for a new style, trust the professionals to handle the project.
Chipped tiles, stains, and discoloration are also great reasons to update your bathroom's style. As soon as you spot these issues, reach out to the experts to replace that unattractive old countertop with something that better suits your taste. Our team is adept at tackling even the most difficult home improvement projects, including countertop removal and installation. Our services make it easy to achieve a high-end aesthetic without a high-end price tag.
---
Expert Services for Faucet and Fixture Installation and Repair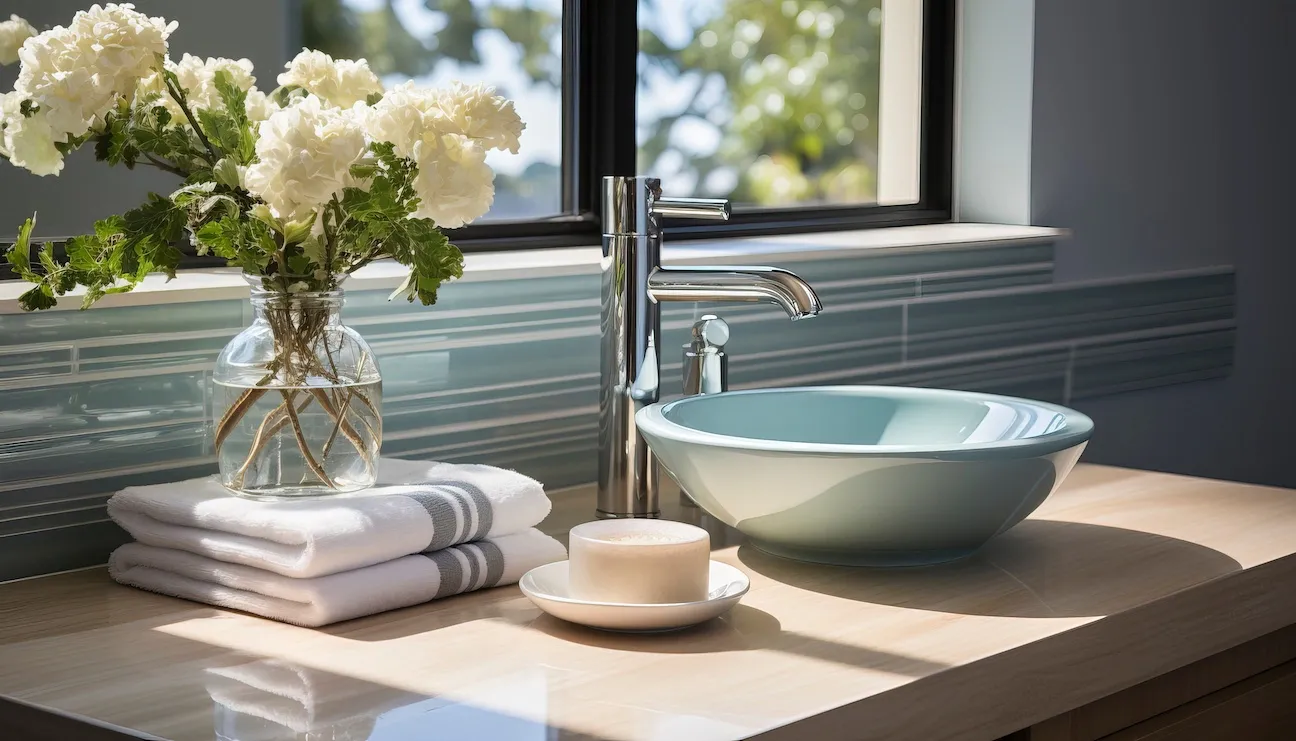 From washing your hands to brushing your teeth, ensuring your faucet works is critical for getting ready every morning. Your taps can encounter a range of issues, though. Gallons of water can be wasted due to leaks, and persistent clogs have the potential to completely disrupt your daily routine. Outdated fixtures can drive up your monthly expenses and become a blemish in your home, too.
Updating the sinks, fans, and mirrors will give your bathroom a new, incredible look that will make you fall in love with the space again. Bear in mind, though, that the installation of these fixtures is a complex and potentially messy task that could cost you precious time and money. Selecting a professional handyman service is the smart choice to ensure your fixtures are not only visually appealing but also expertly installed and long-lasting.
---
Professional Services for Bathroom Lighting Fixture Repair and Installation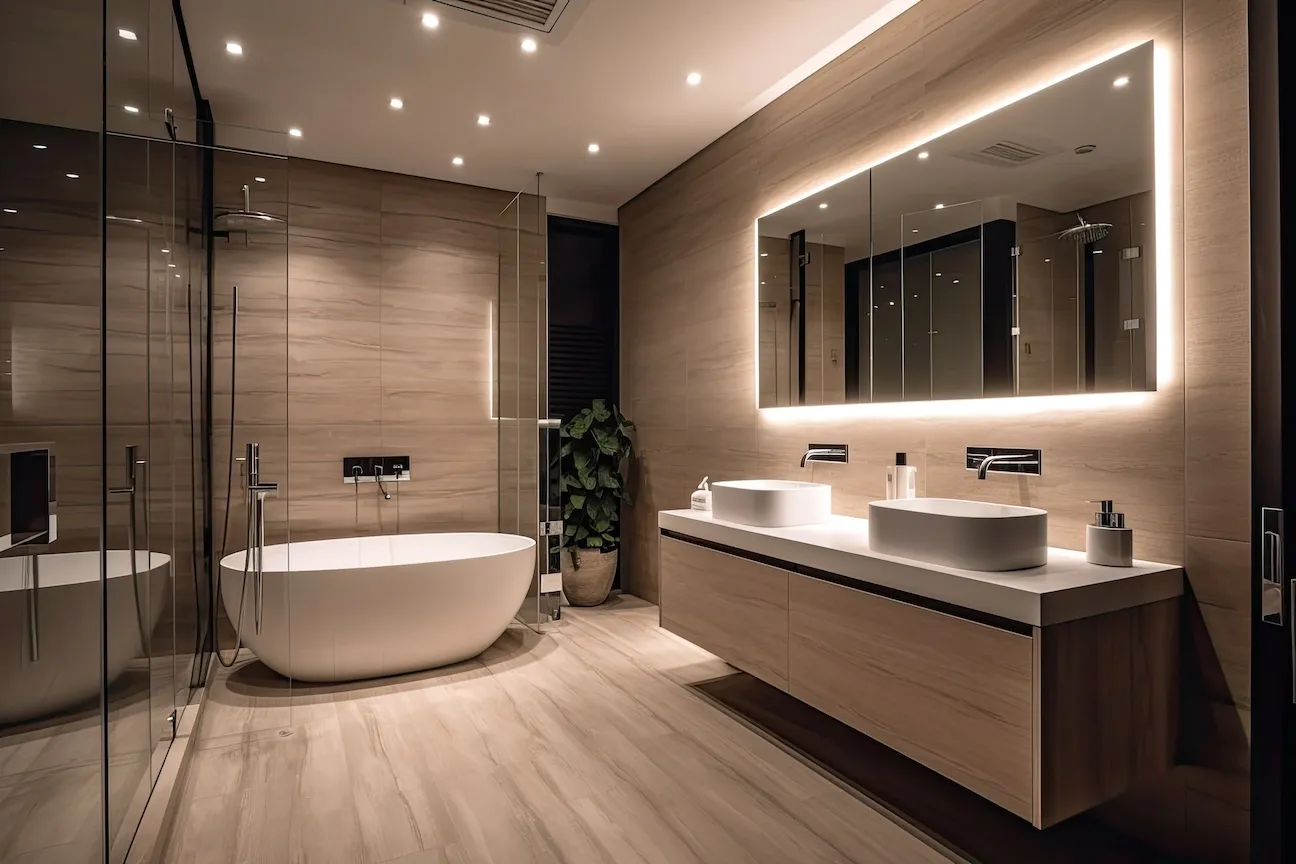 Achieving the ultimate comfort in your space hinges on selecting the right lighting solutions. Insufficient lighting can make people feel unsafe and uneasy, and comfort is a fundamental requirement in any bathroom. Additionally, it can accentuate the least appealing features of your bathroom.
Your lighting can encounter multiple problems. Damaged wiring may lead to flickering or dim lights. Your monthly bill could become significantly more expensive than it should be if the system is incredibly old. Your fixtures' design being outdated could result in discomfort and unhappiness. Regardless of your needs, trying to install them on your own is a challenging and potentially risky task not worth the trouble.
Since these fixtures rely on electricity, attempting to work on them without a deep understanding of electrical systems and plumbing is a recipe for disaster. Don't compromise on safety; bring in a bathroom remodeling handyman to handle the task. This way, you can have the space you've always dreamed of without putting yourself in harm's way.
---
Bathroom Toilet Installation For Your Laguna Niguel Home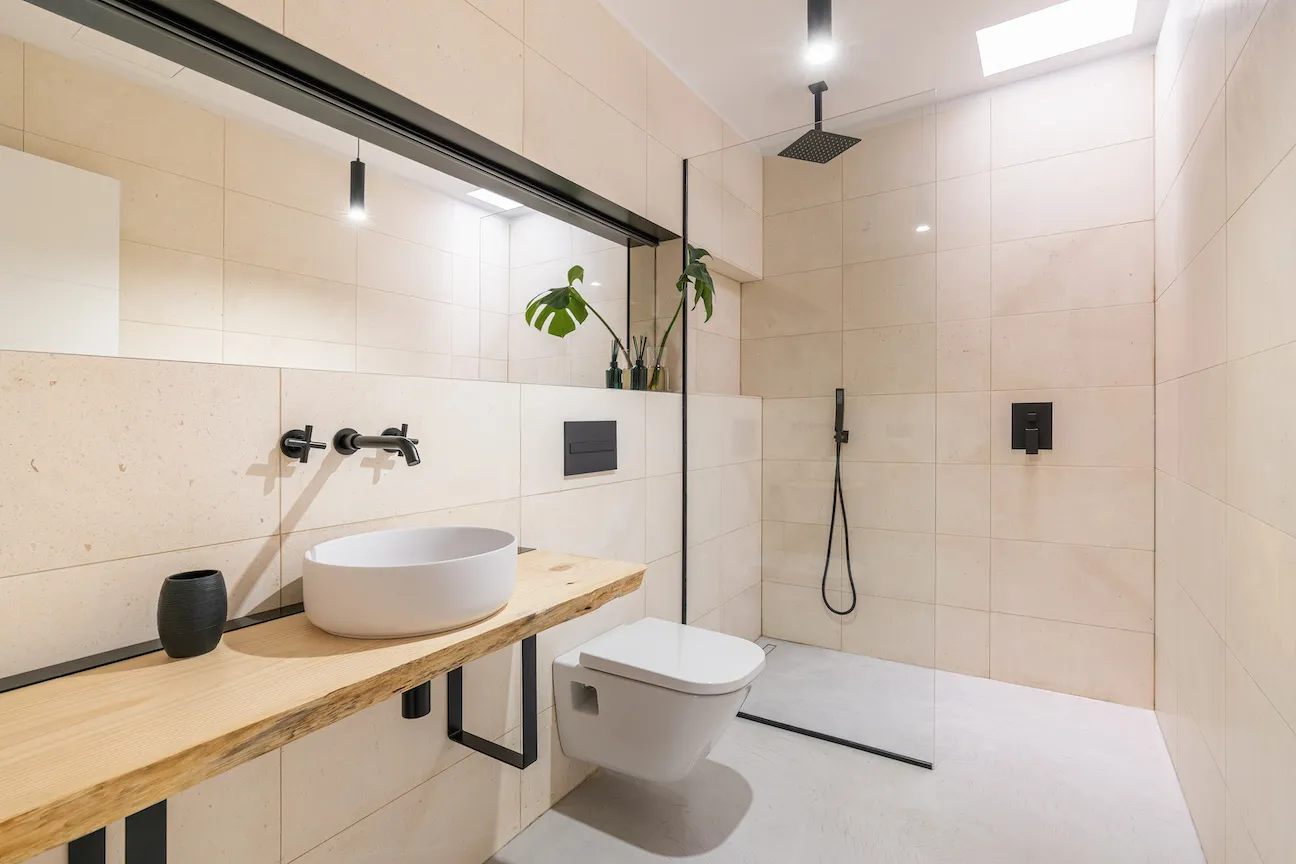 While the toilet is hardly the centerpiece of your bathroom, ensuring the one you have is fully functional and efficient is incredibly important. Frequent toilet issues like clogs, leaks, or malfunctions can throw a wrench into your daily routine. Upgrading the toilets in your home will ensure this space is fully functional.
Replacing your toilet involves some risk, mainly because many toilets are composed of delicate porcelain that is easily breakable or prone to cracking. You'll also need to handle the plumbing that connects to the toilet. As a consequence, your bathroom may smell awful if work is not done well. Removing the old toilet is no easy feat and entails a significant amount of both physical strength and expertise. Trying to manage this job by yourself can lead to a messier result.
When it comes to toilet repair or replacement, you can count on the experienced handymen at Kaminskiy Care and Repair. If you need to replace a single part or the entire unit, our team is up to the task.
---
Enhance Your Bathroom with the Help of Your Local Remodeling Company Today!
Crafting the ideal bathroom oasis can be a challenging and time-consuming project, but it doesn't have to be. Relying on your local Laguna Niguel remodeling company is the safest way to ensure this project proceeds without any issues. Taking care of it by yourself will end up being more expensive over time. Look to Care and Repair for all your installation, repair, or home improvement needs.