As a trusted expert for all your window and door needs, Kaminskiy Care and Repair is dedicated to serving Murrieta, California residents and beyond. With specialization in installing, replacing, and repairing windows and doors, our experienced team of professionals ensures exceptional services tailored to your specific requirements.
Whether your goal is to enhance energy efficiency, reinforce security measures, or rejuvenate the appearance of your home, our expertise guarantees outstanding results. We maintain an unwavering focus on quality craftsmanship and meticulous attention to detail, consistently exceeding expectations. Trust Kaminskiy Care and Repair to elevate your living spaces with our handyman service in Murrieta and surrounding areas to new heights through our comprehensive window and door solutions.
---
Door and Window Replacement Services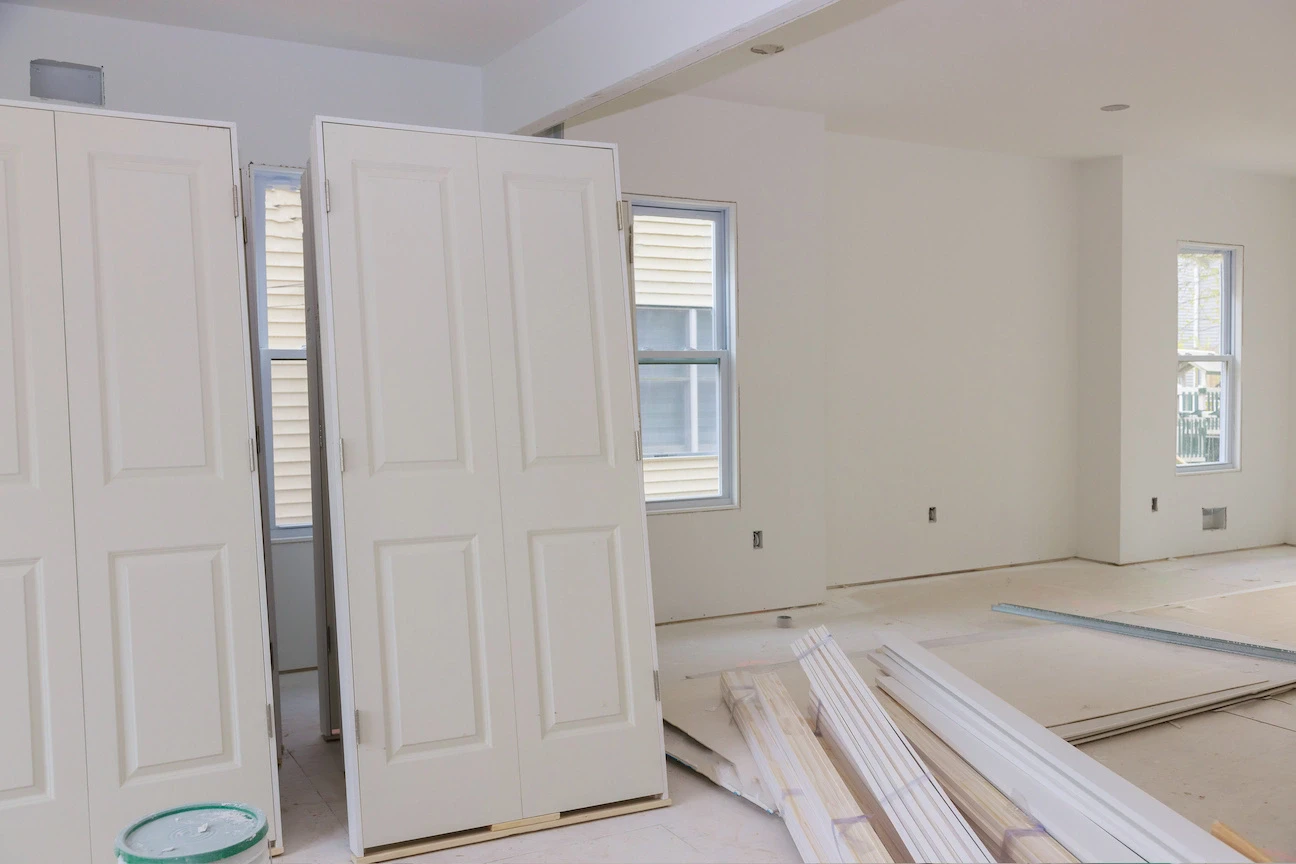 Although the weather in the Inland Empire is generally pleasant, occasional storms and strong winds can cause damage to your windows and doors. In some cases, the impact may be severe enough that simple repairs are no longer cost-effective. When parts deteriorate or are broken beyond repair, getting a window or door replacement becomes the preferred solution.
Undertaking a home improvement project requires skill and the right equipment, especially when it comes to replacements. We highly recommend hiring a professional handyman for your door or window replacement needs to avoid further damage. Our team of experts possesses the efficiency and expertise to install any product you choose, ensuring a successful outcome.
---
Door and Window Repair Handyman in Murrieta
A malfunctioning door or window can compromise the security of your home, allowing rain, dirt, and even wild animals to enter unnoticed. Addressing these issues should be a priority. However, most repair work involves complicated and potentially dangerous steps that are not suitable for DIY attempts.
When you require quality window or door repairs, our experienced handymen are ready to assist you. We possess the skills to fix broken hinges, locks, glass panes, and even repair damaged window frames. With years of experience under our belt, we can handle any issue you might encounter.
---
Whether you plan a room addition for your next home improvement project or need long-lasting parts for your new-build home, our local handyman services offer premier door and window installation solutions. We collaborate with you to find the perfect design that aligns with your desired theme or aesthetics. Our extensive range of products and configurations ensures you have plenty of options for frames, hinges, glass panes, and more.
Once you've made your selection, we'll proceed with the installation process efficiently and professionally. We prioritize working within your budget and schedule to ensure your utmost satisfaction. When our work is complete, you can expect exceptional results and long-lasting parts that stand the test of time.
---
Your Local Murrieta County Door and Window Handyman Services
Whether you're looking to upgrade to energy-saving glass panes or need to replace a rotting wooden door, our dedicated team is here to help. We proudly serve homeowners in Riverside County, and we'll gladly come to your location to assess your concerns. After identifying the problem, we can replace, repair, or install new doors and windows to meet your needs. Don't hesitate to contact us now to schedule your project.