Out-of-date bathrooms are more than just an eyesore. They can be a source of stress, making it difficult to start your morning routine or relax after a long day. Kaminskiy Care and Repair holds the belief that your Murrieta bathroom should be the epitome of comfort, while still staying true to your distinctive style and fulfilling its functional purposes. With our extensive renovation process, we remove outdated materials and fixtures, creating your own personal bathroom sanctuary for you.
---
Bathroom Vanity & Cabinet Renovation In Murrieta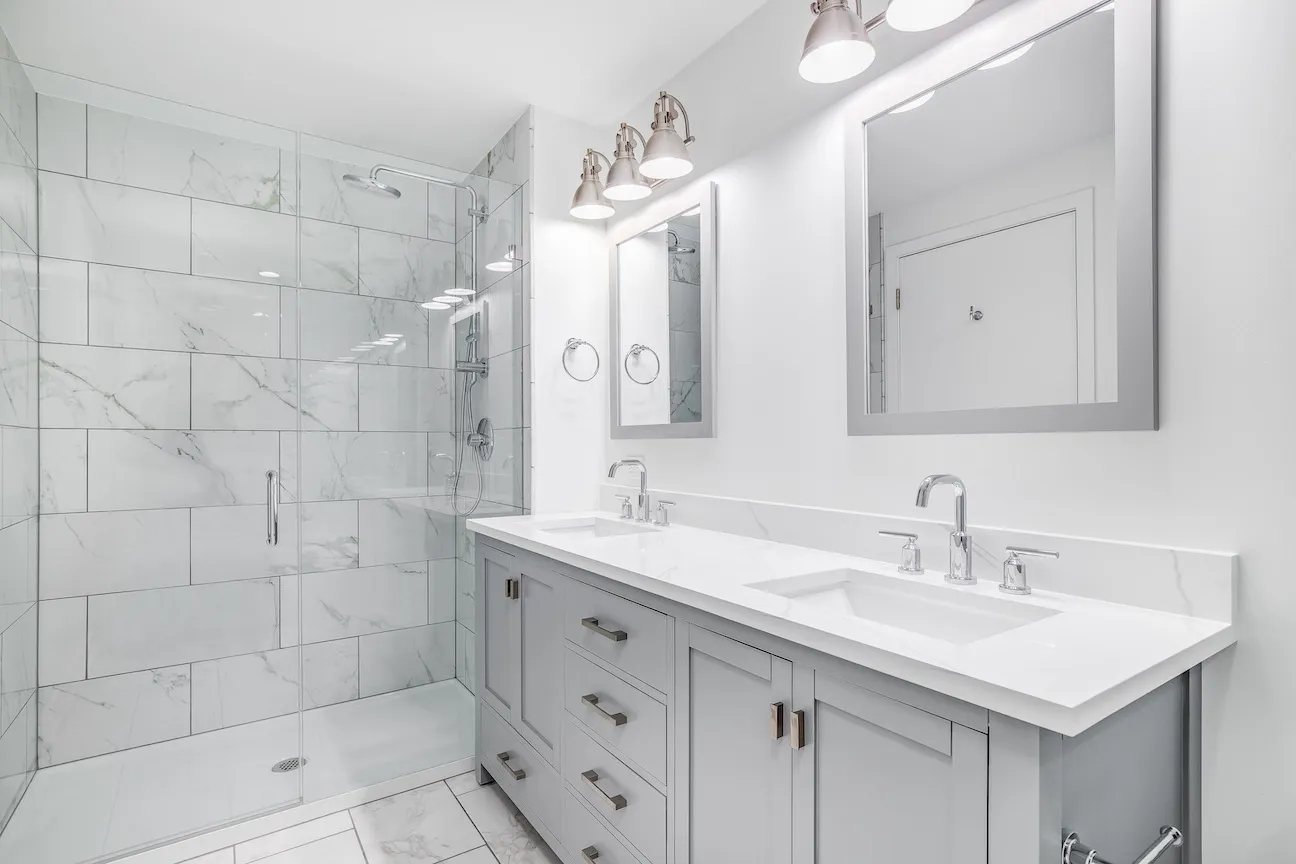 Your dream bathroom design can be greatly enhanced by choosing the ideal vanity. The possibilities are boundless, ranging from free-standing to wall-mounted or floating options. You can enhance the overall aesthetic of your space by selecting mirrors that complement your vanity. Whether your goal is to create a streamlined, modern ambiance or a timeless, traditional feel, we're equipped to make your vision come to life.
Cabinets that match or are color-coordinated are an excellent choice to enhance the overall design. They provide functional storage and give you another opportunity to express your sense of style. Choose the right cabinets, and you can enjoy a clutter-free bathroom that remains visually appealing.
At our company, we're committed to employing superior tools and techniques, ensuring your cabinets and vanity remain durable and functional through the wear and tear of daily use. We stand by our dedication to excellence, ensuring your investment will endure for decades. Whether your preference is for low-maintenance choices or a more upscale look on a budget, we're here to guide you in choosing the ideal vanity and cabinets and ensuring their professional installation. No matter your needs, Kaminskiy Care and Repair can help!
---
Bathtubs And Shower Base Installation
The shower pan is one of your bathroom's most important but overlooked features. Their main function is to keep water from spilling out of the shower, potentially causing harm to your bathroom's walls and other fixtures. They serve as the foundation, constructed with a slight incline to make sure all water goes into the drain.
The wonderful aspect of these pans is their versatility; many models allow you to tile over them or install waterproof flooring to achieve a customized aesthetic. They can play a pivotal role in the design and renovation of this space. Our capable team can lend a hand with installing fixtures, glass, and other necessary elements to create your dream shower.
For those who relish the idea of unwinding with a soothing soak after work, replacing your bathtub can rejuvenate your living space. The appearance of obvious cracks on the surface diminishes the appeal of a tranquil bath and may cause safety hazards. Discard the old one and welcome in something fresh and modern to enhance the design of the space. Kaminskiy Care and Repair can help you upgrade, install, or replace your bathtub!
---
Tub-To-Shower Conversions In Murrieta
While bathtubs are a valuable addition, they might not suit everyone's preferences or schedules. Children can also outgrow their shower-tub combos and may want something a little more mature in style to capture these changes. Aging couples may wish for a unit more suited to their needs. Not to mention that these features take up a massive portion of the space. In a small bathroom, every inch counts! Converting your bathtub into a gorgeous shower is the best way to make a gorgeous design that uses every inch of the space.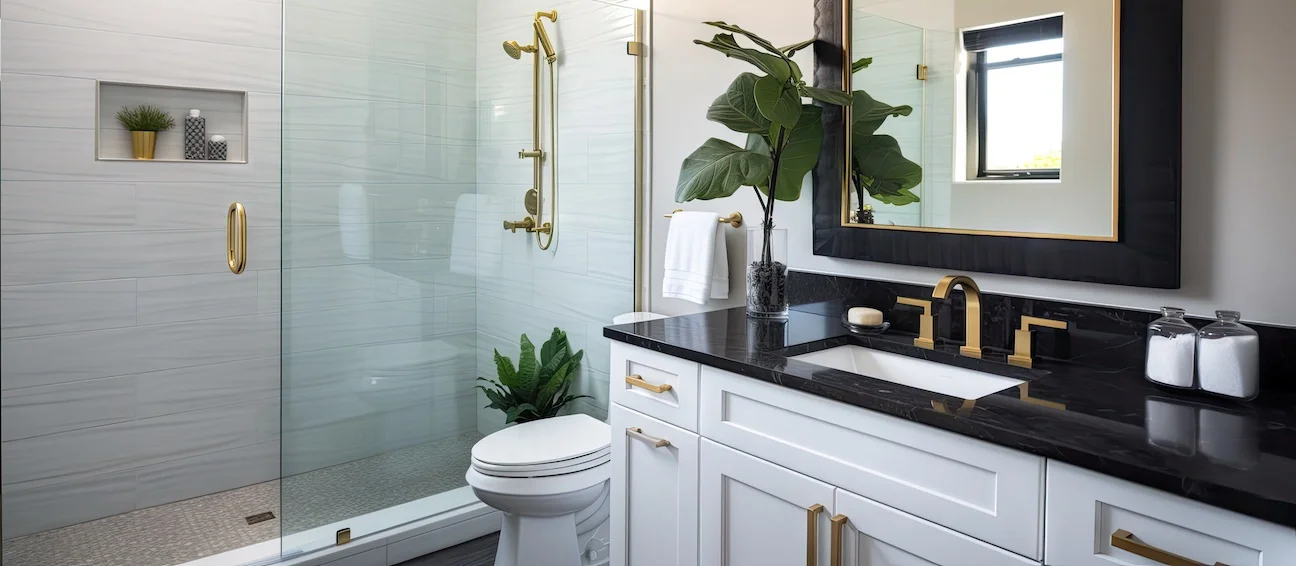 Taking on this project DIY will take a lot more time than it's worth. If there's no existing showerhead to work with, this project will require the complex process of installing new plumbing. That means shutting off water sources, cutting open drywall to access existing plumbing, and repairing the drywall and tile that had previously decorated the shower. Bathroom remodeling professionals are the ones best equipped to tackle this complex process.
Equipped with the proper tools, professionals can efficiently remove the existing unit and prepare the space for the new one. From disposing of your old tub to installing the new base and finishing the installation, we can tackle every aspect of this project. We have the expertise to create a renovated bathroom that suits your needs.
---
Bathroom Wall Tiles, Floor Tiles, & Panels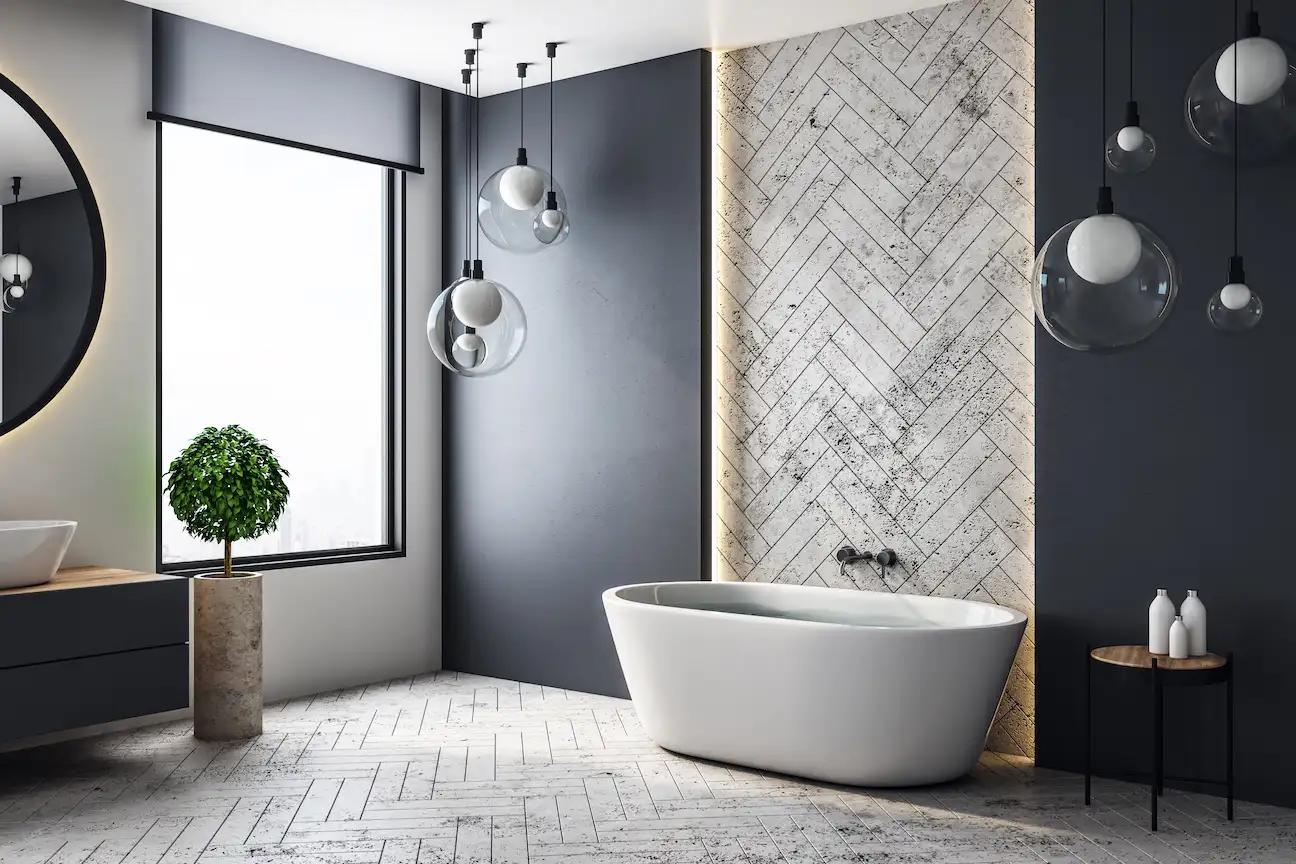 Be it on your floors or shower walls, a well-executed tile installation produces a lovely and robust surface that can be effortlessly maintained. The process laying these tiles is no walk in the park and mandates careful and precise preparation. Achieving unattractive tile designs is an inevitability when you're lacking the tools and skills needed to do the project right.
This is especially true if you choose to do a wall surround in your shower or around your vanity. These tiles prevent water damage to the walls, ensuring your bathroom stays in perfect condition no matter how frequently it's used. There are a wide range of materials, from natural stone to ceramic or glass styles. After making your material selection, it's time to enlist the services of a local tile installation specialist. Hiring a professional remodeling service allows you to see your design come to life exactly as you want them to.
You can place your trust in the professionals to install your tile of choice. Kaminskiy Care and Repair is well-equipped with the skills and tools required for precise tile placement and sealing, guaranteeing their longevity and resilience against water damage. From sleek stone tiles to classic ceramic designs, we're ready to take on the job.
---
Expert Bathroom Countertop Installation Services
To create a bathroom that seamlessly combines style and functionality, think about your countertop material choices. The effectiveness of this feature's seal and its durability are vital; they prevent water from entering the walls and preserve the condition of cabinets and toiletries located beneath the vanity. If you're thinking about revitalizing your current countertops or embracing a new style, rely on the professionals to take care of the project.
Updating your bathroom's style is a great idea if you have chipped tiles, stains, or discoloration. As soon as you spot these issues, reach out to the experts to replace that unattractive old countertop with something that better suits your taste. Our team can tackle your most challenging home improvement project, including countertop removal and installation. We specialize in providing cost-effective solutions that still deliver a high-end finish, improving your bathroom's appeal.
---
Expert Faucet and Fixture Installation and Repair Services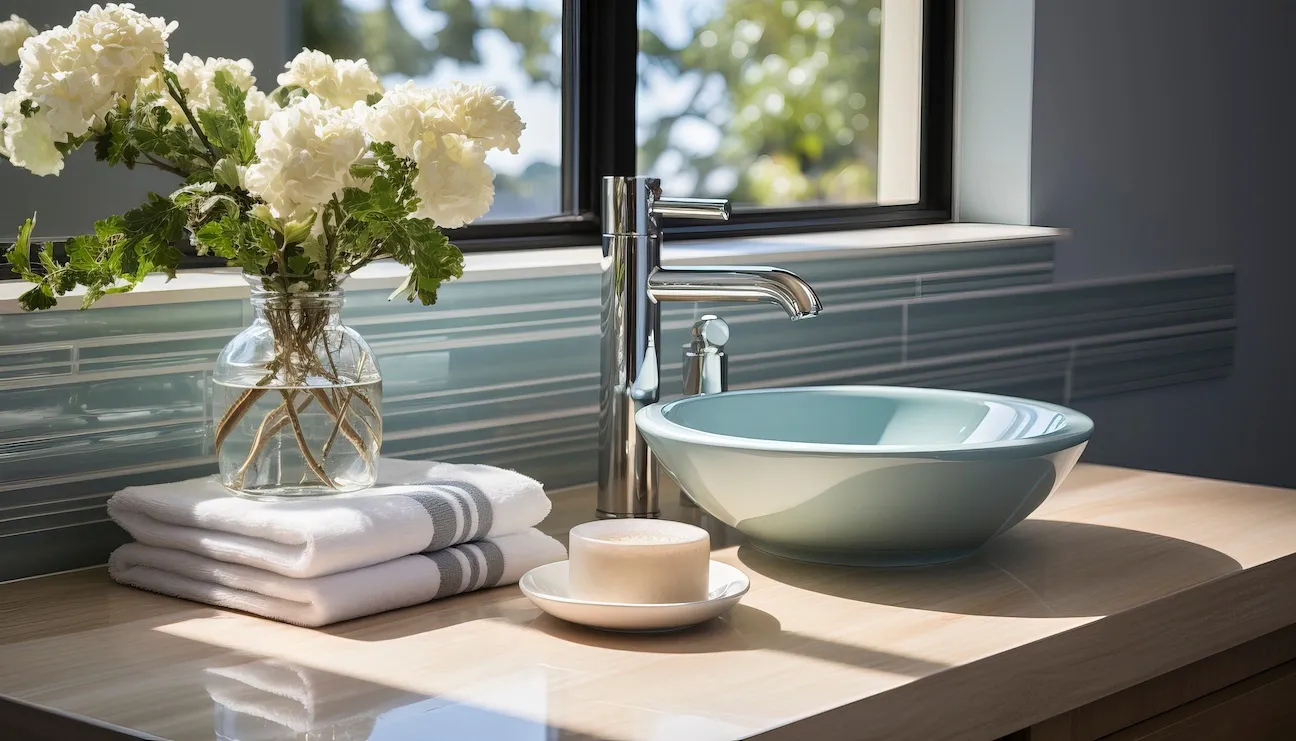 A properly working faucet is essential for keeping you and your family feeling clean, from washing your hands to brushing your teeth. Issues can crop up, however, causing your faucet to malfunction and leaving you with a non-functional space. Water leaks can lead to wasting of gallons of water, while stubborn clogs can disrupt your daily routine entirely. What's more, the presence of outdated fixtures can translate into higher monthly expenses and your home looking unappealing.
Updating the sinks, fans, and mirrors will breathe new life into your bathroom, making you fall in love with the space all over again. Still, keep in mind that the installation of these fixtures is a complex and potentially messy process, meaning one mistake can leave you with a costly mess to clean up. For fixtures that are beautiful, correctly installed, and designed to last, hiring a professional local Murrieta handyman service is the way to go.
---
Bathroom Lighting Fixture Upgrades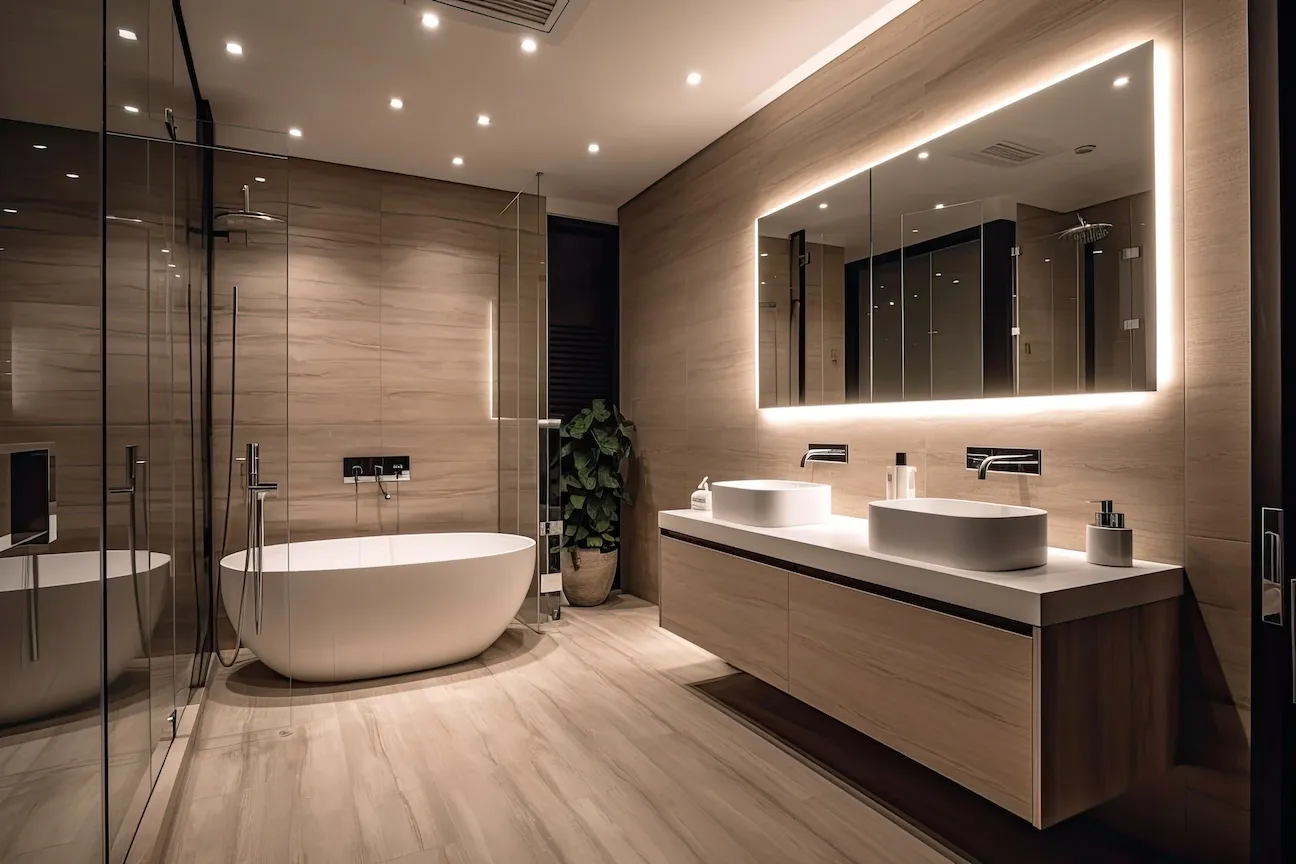 When it comes to comfort, don't underestimate the importance of lighting solutions. Low-quality lighting can make people feel uneasy, which is why having a cozy bathroom is so important. It can also spotlight the less favorable aspects of your bathroom.
There are various problems that can occur with your lighting. Dim or flickering lights can be a sign of damaged wiring. If it's extremely old, your monthly bill might be significantly higher than it should be. Outdated fixture designs could be the source of discomfort and unhappiness. Regardless of your needs, trying to install them on your own is a challenging and potentially risky task not worth the trouble.
Since these fixtures need electricity to function, diving into this project without a comprehensive grasp of electrical systems and plumbing can have disastrous consequences. Make safety a priority and entrust the job to a bathroom remodeling handyman. By choosing this route, you can create the dream space you want without being exposed to risks.
---
Trusted Toilet Installation for Your Residence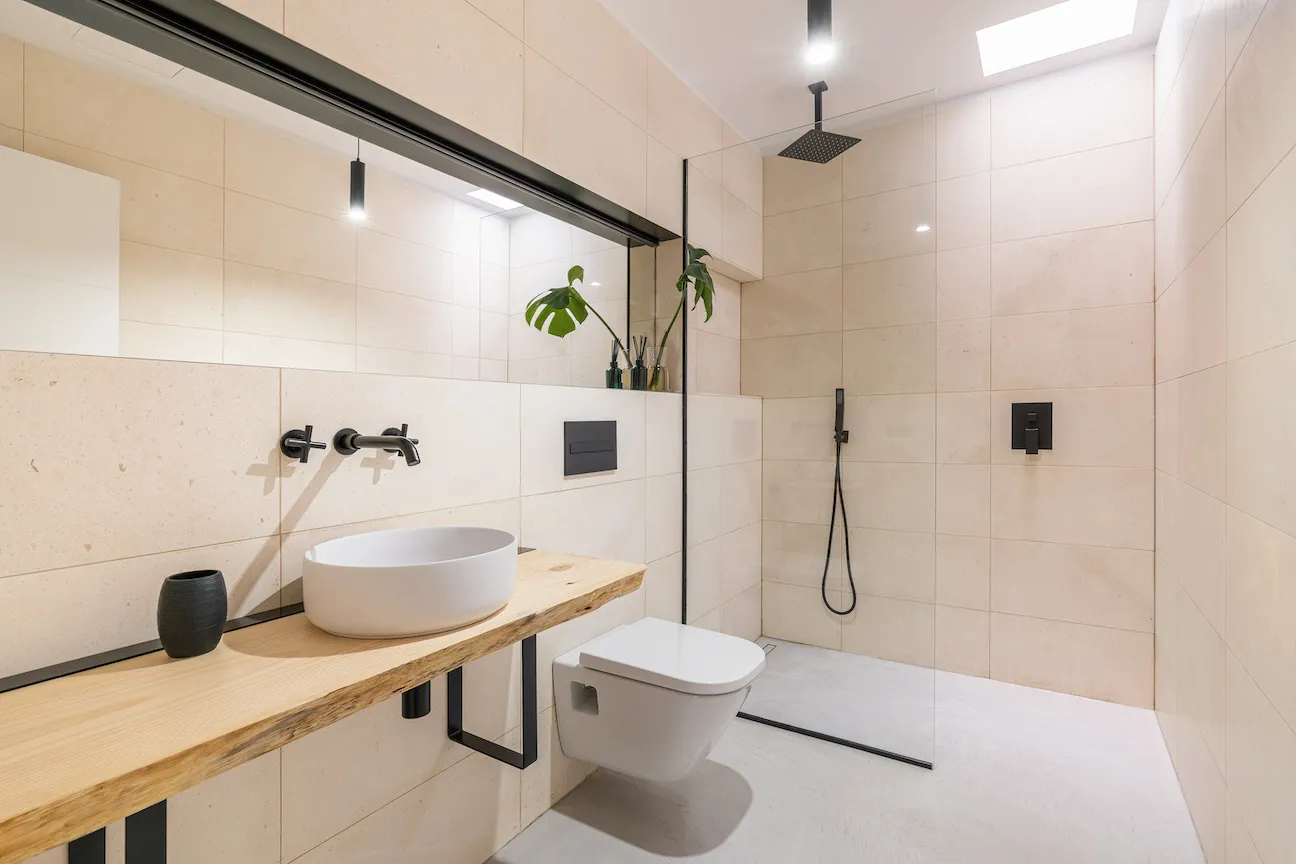 Even though the toilet doesn't steal the spotlight in your bathroom, ensuring it is fully functional and efficient is vital. When your toilet regularly clogs, leaks, or breaks down, it can disrupt your daily schedule. Upgrading the toilets in your home will ensure this space is fully functional.
The act of replacing your toilet can pose risks, especially considering that many toilets are made from fragile porcelain that can break or crack easily. Additionally, you must address the plumbing connected to the toilet. As a result, your bathroom will be filled with nasty odors. Taking out the old toilet is also a labor-intensive process that requires a lot of strength and effort. Trying to manage this job by yourself can lead to a messier result.
The handymen at Kaminskiy Care and Repair are here to help you with any toilet repair or replacement you need! Our team is here to help, whether it's a single part or the entire unit that requires replacement.
---
Hire Your Local Murrieta Bathroom Remodeling Company Today!
Although creating your ideal bathroom sanctuary might seem demanding and time-consuming, it doesn't have to be. Your local remodeling company is your best option to make sure this project goes well. Trying to tackle it independently will lead to increased costs down the road. For installation, repair, or home improvement tasks, Care and Repair is the one to trust in Murrieta!