Dated, cramped bathrooms are more than just an ugly sight. This can become a stress factor, making it hard to commence your morning routine or find peace after a tiring day. At Kaminskiy Care and Repair, we're firm believers that your bathroom should offer utmost comfort while staying true to your personal style and fulfilling practical needs. With our total bathroom renovation, we strip away the old and introduce exquisite alternatives, allowing you to bask in a spa-like atmosphere within the walls of your home.
---
Huntington Beach Cabinets and Bathroom Vanity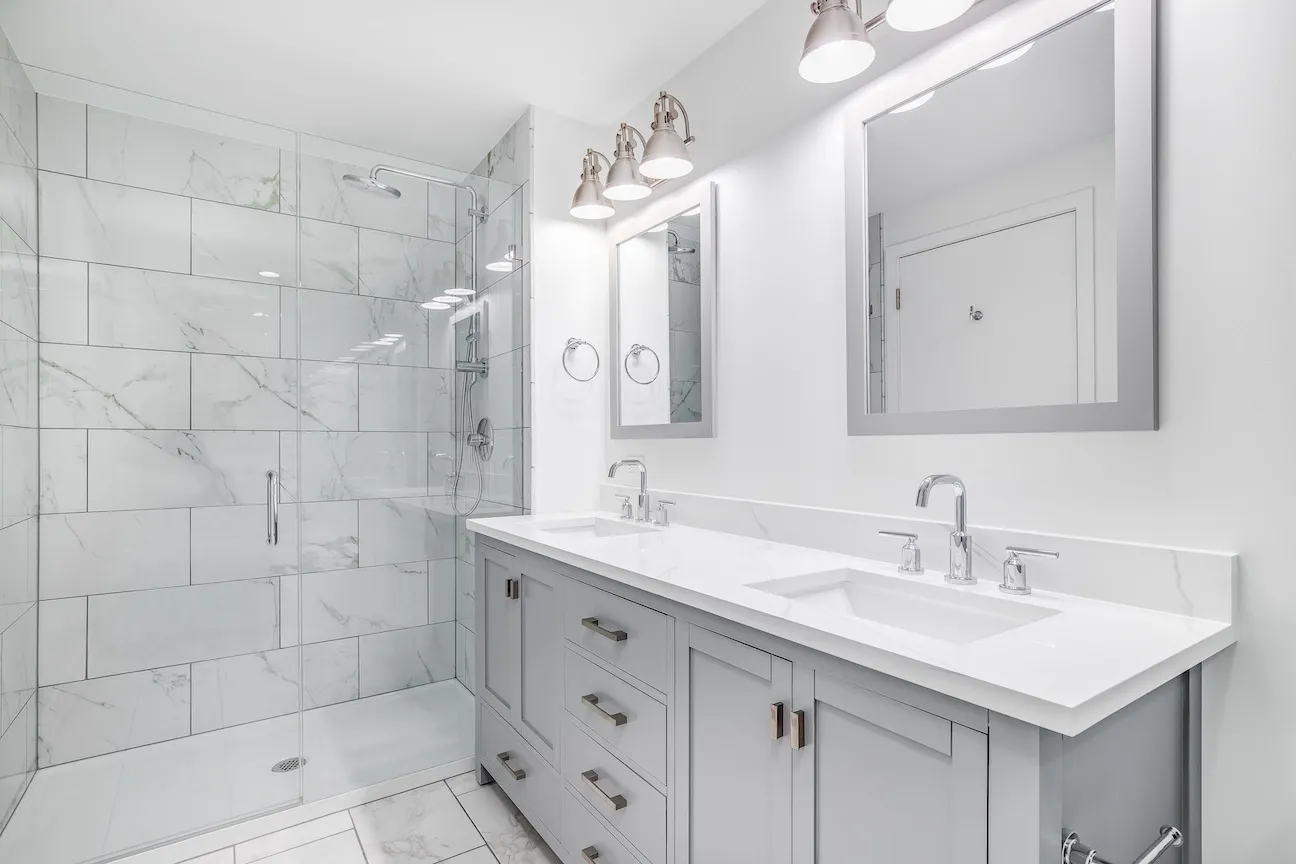 Don't underestimate the importance of selecting the right vanity when crafting your dream bathroom. You have an abundance of choices, including free-standing and wall-mounted options. Choosing mirrors that compliment your vanity can significantly improve the overall look of your space. Whether you're aiming for a sleek and modern look or something more traditional and timeless, we have the expertise to bring your vision to life.
Cabinets that match or are color-coordinated are an excellent choice to enhance the overall design. Beyond their utility as storage, they allow you to infuse more of your style into your space. With the right cabinets, you can keep your bathroom neat and everything in its place without sacrificing visual appeal.
Our team is dedicated to employing the finest tools and craftsmanship to ensure your cabinets and vanity stand up against everyday use. Our commitment to quality means your investment will withstand the test of time. Whether you're in search of vanities and cabinets that are easy to maintain or wish to elevate your bathroom with a touch of elegance without exceeding your budget, our experts are ready to help you find the right options and handle the installation.
---
Huntington Beach Bathtub And Shower Base Renovations
The shower pan might not get much attention, but it's a pivotal aspect of your bathroom. Its primary function is to keep water from escaping the shower, preventing any harm to your bathroom's walls or other elements. They also function as the foundation, featuring a gentle incline to guide water towards the drain.
Many of these pans are highly versatile, allowing you to tile over them or apply waterproof flooring to achieve a personalized style. In your bathroom remodeling process, these shower pans are a crucial element to consider. Our team can also help install fixtures, glass, and other features to create the shower you've always wanted.
For individuals who enjoy a lengthy soak after a long workday, investing in a new bathtub can revitalize your living space. Unsightly cracks or chips on the surface can detract from the appeal of a calming bath and pose safety concerns in some cases. Toss out the old one and bring in something fresh and new for a better spa-like experience. When it's time for a new bathtub installation, trust the expertise of the professionals at Kaminskiy Care and Repair.
---
Tub-To-Shower Conversions In Huntington Beach
Although bathtubs can enhance a bathroom, not everyone desires one or can spare the time for a lengthy soak while it fills. Children, as they mature, might outgrow their shower-tub combos and seek a style that's a better fit. Couples that are growing in age might aim for a unit better suited to their needs. Bathtubs also require a substantial amount of space. In a compact bathroom, you need to make use of every inch! When it comes to design upgrades and space optimization, tub-to-shower conversions are the best option.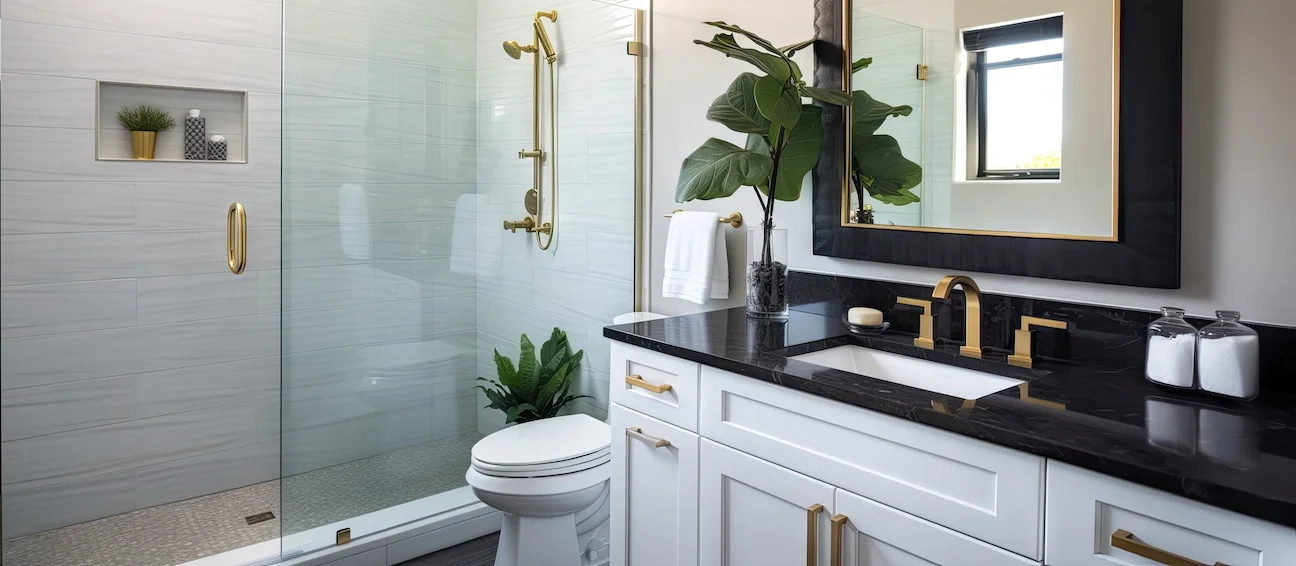 Trying to handle this project by yourself will only eat into your precious time. When there's no existing showerhead in place, this project involves the intricate process of setting up new plumbing. Executing this project involves shutting off your home's water supply, performing precise cuts in the drywall to access the existing plumbing, and seamlessly restoring both the drywall and tile. This intricate process is best managed by skilled bathroom remodeling experts.
Professionals are equipped with the necessary tools to extract the existing unit and get the space ready for the new shower. From disposing of your old tub to installing the new base and finishing the installation, we can tackle every aspect of this project. We're here to ensure your new bathroom not only meets your needs but also reflects your unique style.
---
Expert Bath Tile Installation Services In Huntington Beach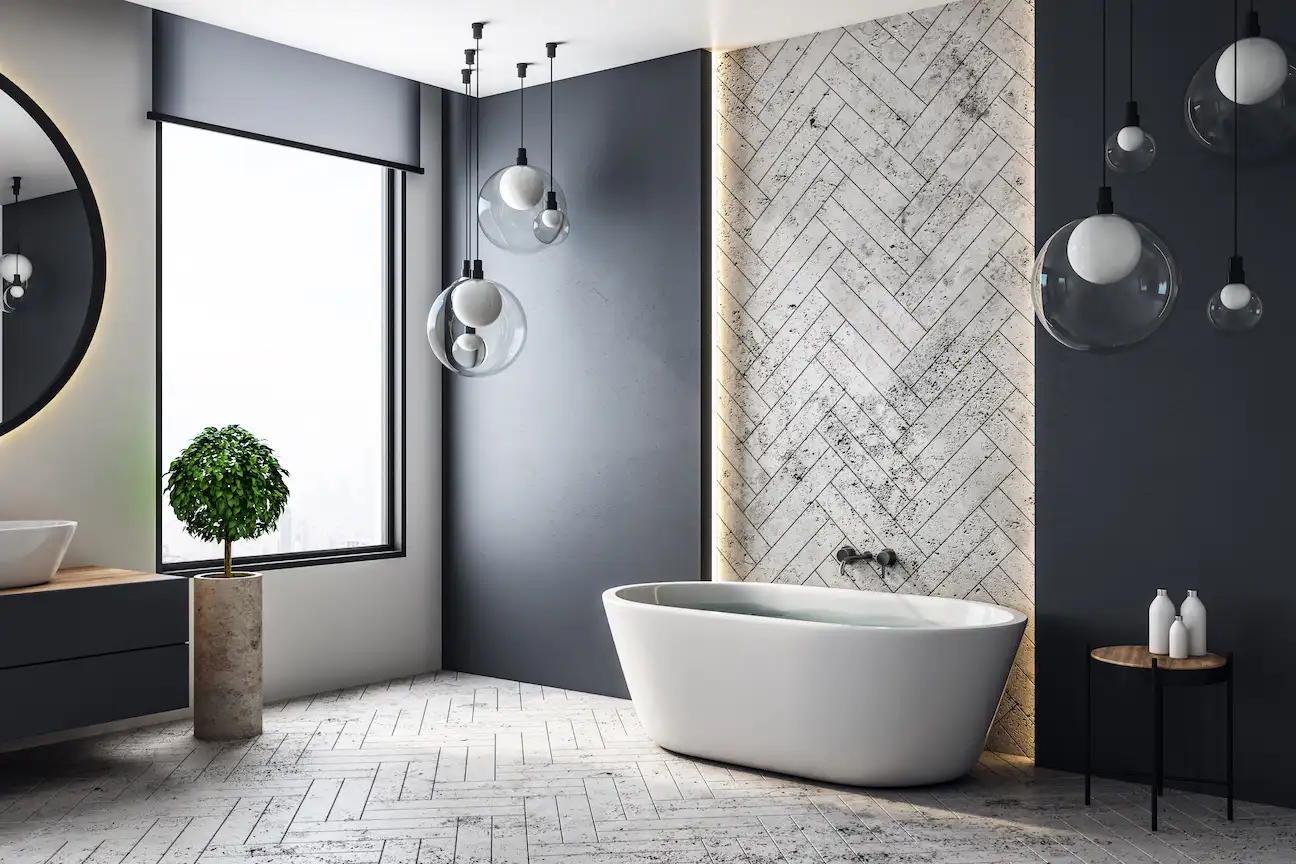 No matter if it's for your flooring or walls, a meticulously crafted tile installation will leave you with a beautiful and enduring surface that's cleaned effortlessly. The task of laying these tiles is anything but easy and requires meticulous preparation to make sure your tile design ends up gorgeous. It's all too common to wind up with an unattractive final design, especially when you lack the necessary tools and skills to complete the project.
This holds particularly true if you opt for a wall surround in your shower or around your vanity. These tiles serve as a protective shield, preventing water damage to your bathroom walls and keeping it in pristine condition.
When it comes to tile materials, the choices are extensive. The options can range from natural-toned stone to brightly colored ceramic and glass varieties. After making your material selection, it's time to enlist the services of a local tile installation specialist. Hiring a professional means you have the ability to see your design ideas come to life.
Rely on the professionals to handle any tile installation you need. Kaminskiy Care and Repair is well-equipped with the skills and tools required for precise tile placement and sealing, guaranteeing their longevity and resilience against water damage. Whether you prefer contemporary stone tiles or classic ceramic patterns, we're ready to complete the task.
---
Expert Bathroom Countertop Installation Services
Crafting a bathroom that's as stylish as it is practical hinges on your choice of countertop materials. It's crucial for this feature to have a reliable seal and long-lasting build, ensuring water stays out of the walls and cabinets or toiletries beneath the vanity remain protected. If you're considering revamping your current countertops or opting for a fresh style, entrust the project to skilled professionals.
Don't hesitate to update your bathroom's style if you notice chipped tiles, stains, or discoloration. Once these problems catch your attention, it's time to get in touch with professionals for a countertop replacement that aligns with your personal style. Our team can tackle your most challenging home improvement project, including countertop removal and installation. We specialize in providing cost-effective solutions that still deliver a high-end finish, improving your bathroom's appeal.
---
Comprehensive Faucet and Fixture Upgrade, Installation and Repair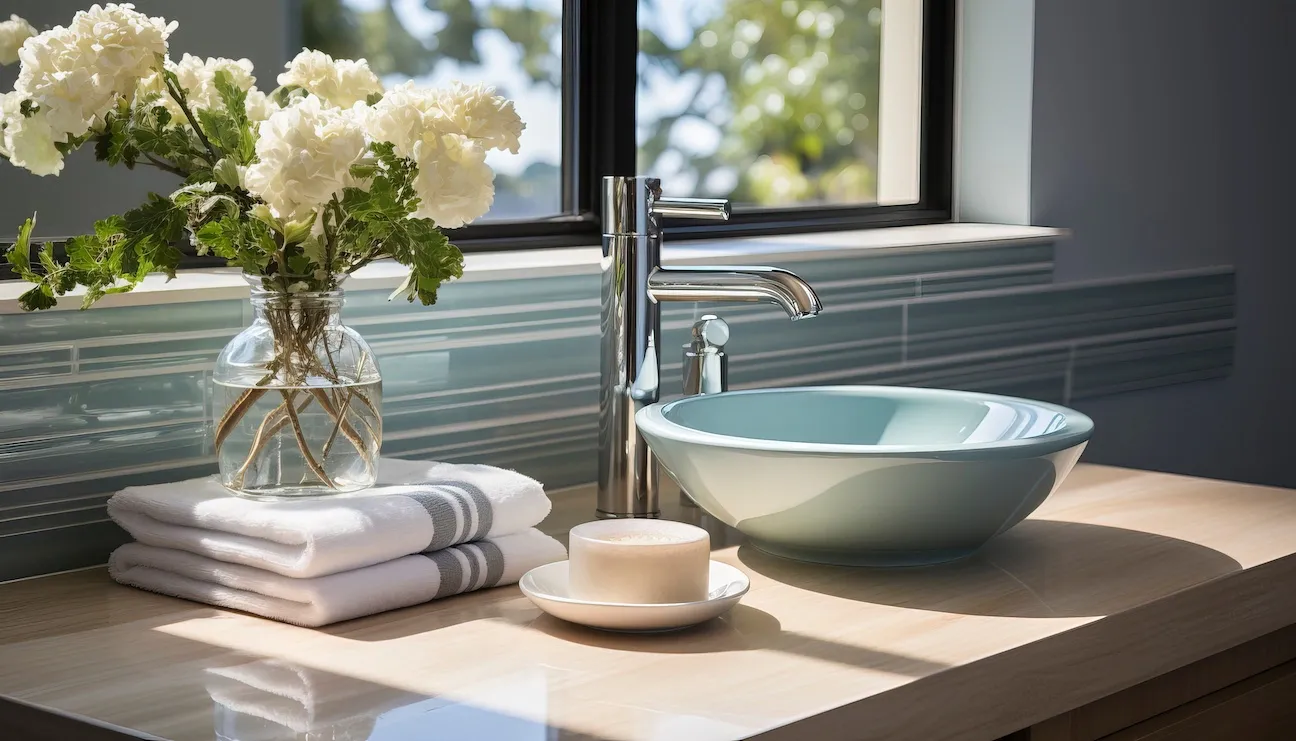 From washing your hands to brushing your teeth, ensuring your faucet works is critical for getting ready every morning. Your taps can encounter a range of issues, though. Water leaks can lead to the loss of gallons of water, while stubborn clogs can wreak havoc on your daily routine. Additionally, outdated fixtures can lead to higher monthly costs and become an unsightly feature in your home.
Updating the sinks, fans, and mirrors will give your bathroom a new, incredible look that will make you fall in love with the space again. Bear in mind, though, that the installation of these fixtures is a complex and potentially messy task that could cost you precious time and money. Turning to a professional local Huntington Beach handyman service is your best bet to ensure that your fixtures not only look great but are also installed correctly and built to last.
---
Expert Huntington Beach Bathroom Lighting Upgrades, Repairs and Installation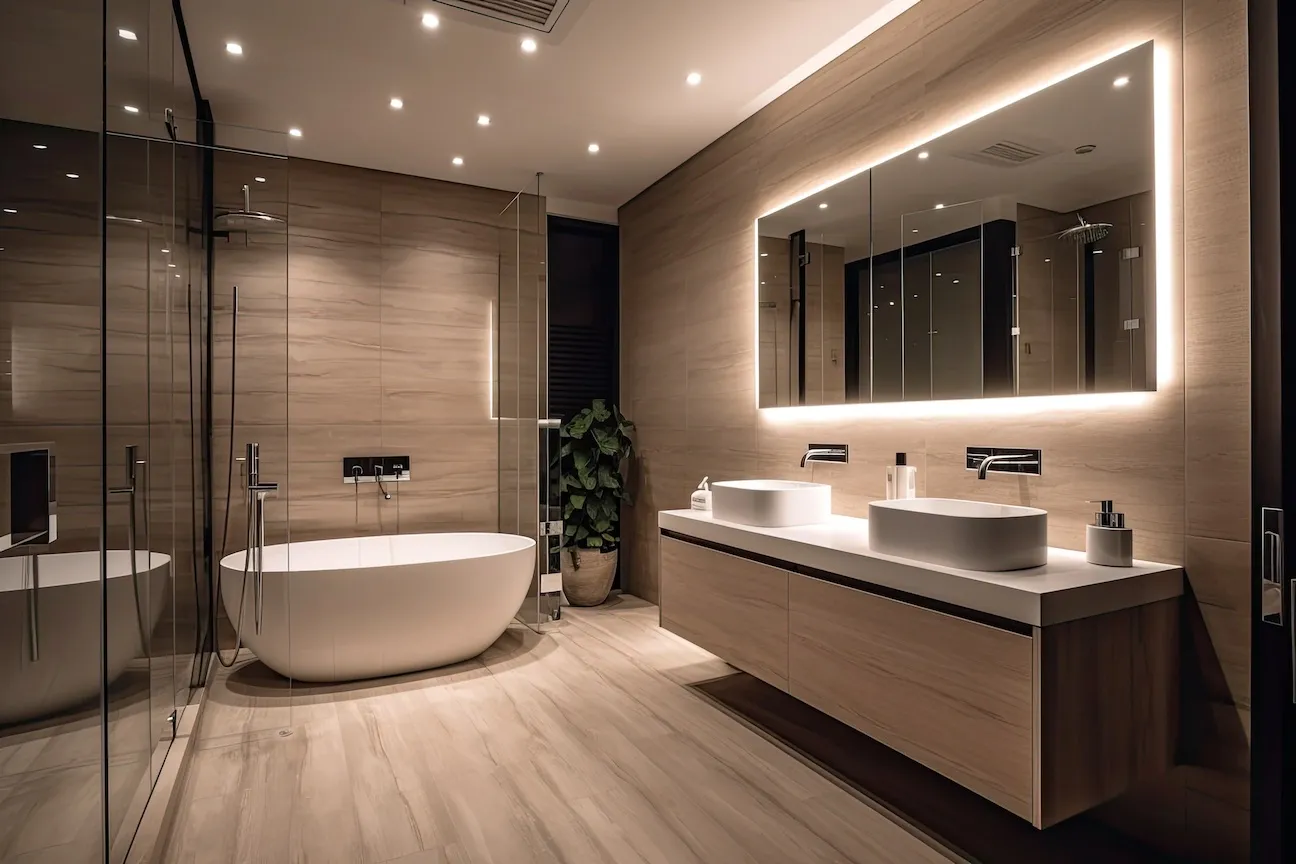 Achieving the ultimate comfort in your space hinges on selecting the right lighting solutions. Poor lighting can make people feel uncomfortable and make it hard for them to get ready in the morning, underlining the important role of comfort in a bathroom. This can further emphasize the less favorable aspects of your bathroom.
Lighting is prone to a range of problems. Lights may flicker or appear dim if the wiring is damaged. Your monthly bill could become significantly more expensive than it should be if the system is incredibly old. Your fixtures' design being outdated could result in discomfort and unhappiness. Whatever your requirements, attempting the installation on your own is a challenging and risky task that's best left to professionals.
Because these fixtures are powered by electricity, trying to tamper with them without a solid grasp of electrical systems and plumbing can lead to a disastrous outcome. Ensure your safety by entrusting the job to a bathroom remodeling handyman. This strategy allows you to achieve the dream space you've always wanted without any associated risk.
---
Home Toilet Installation And Replacement In Huntington Beach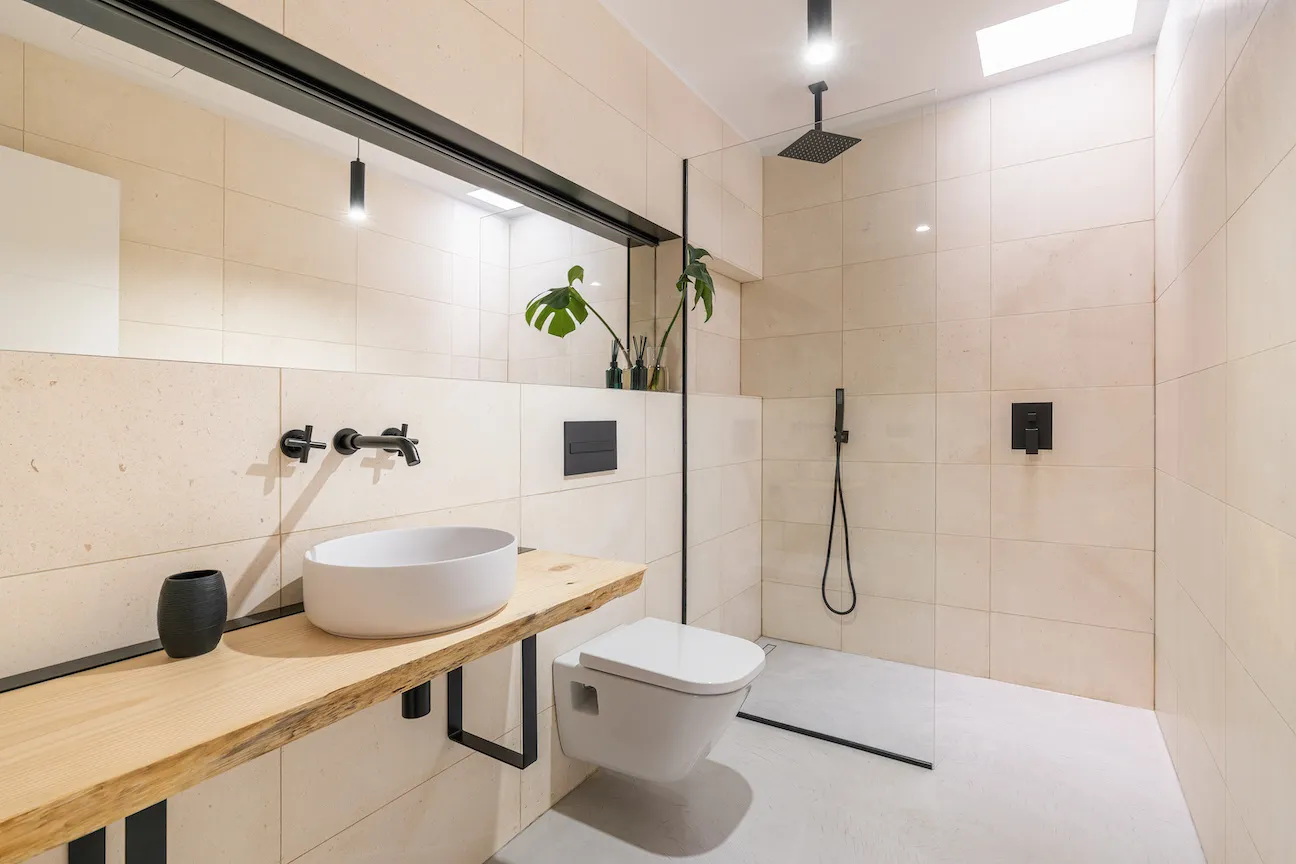 Though the toilet might not be the star of your bathroom, having one that is fully functional and efficient is highly important. Frequent toilet clogs, leaks, or malfunctions can be a major inconvenience in your daily life. By upgrading the toilets in your home, you'll make sure this area remains fully functional.
Replacing your toilet can be risky, especially since most toilets are manufactured from delicate porcelain that can break or crack easily. There's also the plumbing that extends from the toilet to contend with. This may result in foul odors in your bathroom. Taking out the old toilet is also a labor-intensive process that requires a lot of strength and effort. Doing this on your own might create a huge mess.
For any toilet repair or replacement, don't hesitate to reach out to the expert handymen at Kaminskiy Care and Repair. You can trust our team to handle the replacement, whether it's a single part or the whole unit.
---
Start Your Bathroom Makeover with Your Local Huntington Beach Remodeling Team Today!
The process of building the bathroom oasis you want might seem challenging and require a lot of time, but it doesn't have to be a hassle. Employing the help of your local remodeling company is the best way to ensure this project goes off without issue. Handling it on your own will cost more in the long run. For installation, repair, or home improvement projects, Care and Repair is your trusted choice!