A bathroom with cramped, out-of-date fixtures is more than just poor aesthetics. These situations can really stress you out, making it tough to kickstart your morning routine or decompress after a hectic day. A bathroom should create a comfortable atmosphere, reflect your individual style, and fulfill its functional requirements. Through our comprehensive renovation, we replace outdated materials and fixtures, allowing you to create your very own at-home bathroom oasis on your Danville property.
---
Danville Bathroom Vanity & Cabinets Installation and Upgrades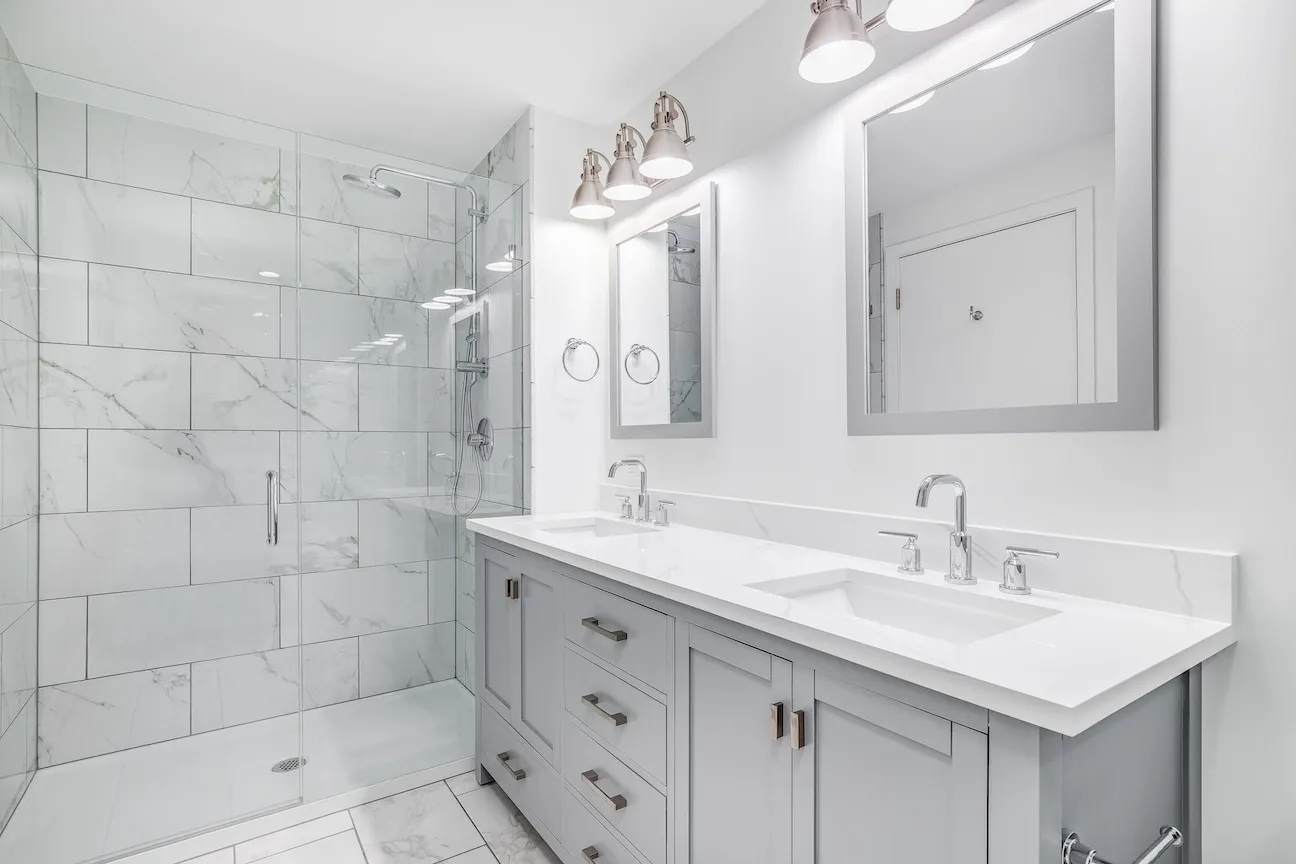 A well-chosen vanity can be the key to bringing your dream bathroom design to life. You have an abundance of choices, including free-standing and wall-mounted options. To create a cohesive look in your space, consider mirrors that match your chosen vanity. Whether your vision leans towards a sleek, modern aesthetic or something more enduring and classic, we're here to make it a reality.
Cabinets that match or are color-coordinated can greatly contribute to improved cohesion in your space. These storage solutions offer practicality while offering another chance to showcase your unique style. With the right cabinets, you can keep your bathroom neat and everything in its place without sacrificing visual appeal.
Our team uses the highest-quality tools and methods to ensure your cabinets and vanity remain resilient through the wear and tear of daily use. We stand by our dedication to excellence, ensuring your investment will endure for decades. Whether you're looking for low-maintenance options or aiming for a touch of luxury without breaking the bank, we're here to assist you in discovering the ideal vanity and cabinets, as well as handling their installation.
---
Shower Base And Bathtub Renovation In Danville
The shower pan is one of your bathroom's most important but overlooked features. Their purpose is to prevent water from running out of the shower and damaging walls and other parts of your bathroom. These components also serve as the floor, designed with a slight incline to ensure that water flows toward the drain.
The great thing about these pans is that many can be tiled over or have other waterproof flooring installed on top to create a custom look. They are a key factor when it comes to enhancing the overall look of your space. With our expertise, we can help install the shower features you've always wanted.
For those who cherish a relaxing bath after a long day at work, upgrading your bathtub can breathe new vitality into this space. When unappealing cracks or chips are visible on the surface, the enjoyment of a soothing bath becomes unappealing, and some of these imperfections could pose safety risks. Toss out the old one and bring in something fresh and new for a better spa-like experience. If you're in the market for a new bathtub installation, look no further than the skilled handymen at Kaminskiy Care and Repair!
---
Danville Tub-To-Shower Conversions
While bathtubs can add value to a bathroom, they may not align with your lifestyle or time constraints. With time, children can outgrow their shower-tub combinations and yearn for a style that resonates with them now. As couples grow older, they may wish for a unit that is more tailored to their evolving needs. Additionally, bathtubs can occupy a considerable amount of room. In a small bathroom, every inch counts!  Tub-to-shower conversions offer an improved design and helps you take back that wasted space.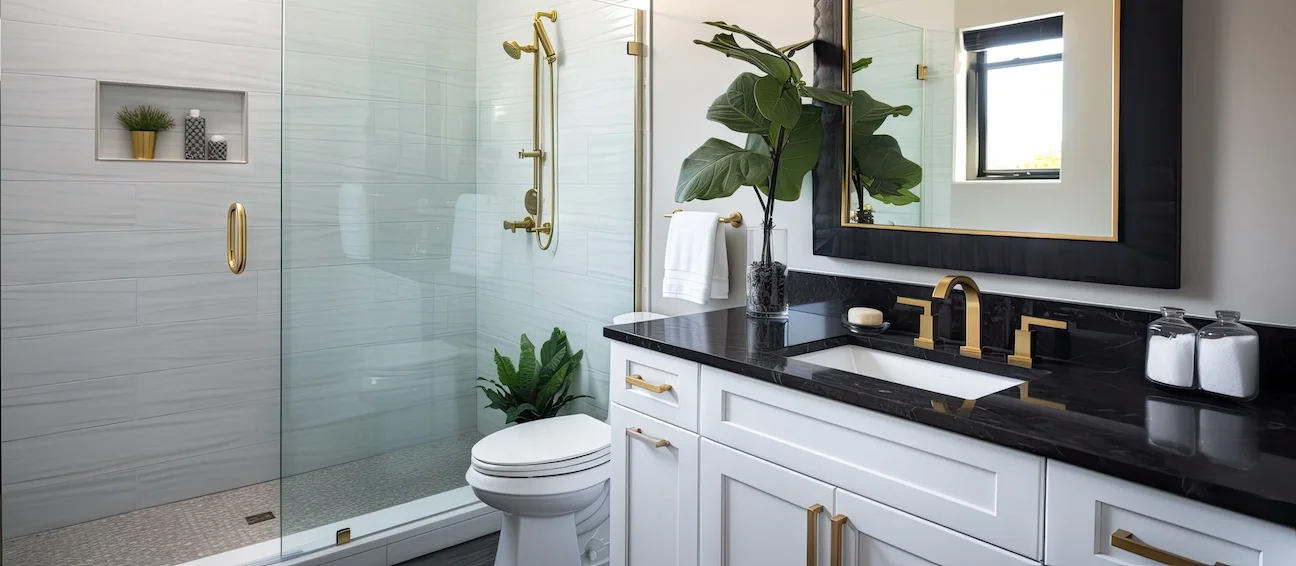 Trying to complete this project by yourself will only elongate the process, putting more strain on you. In the absence of a pre-existing showerhead, this project entails the challenging procedure of installing piping. To carry out this project effectively, you'll need to shut off your home's water, perform precise cuts in the drywall to access the existing plumbing, and expertly repair the drywall and tile. Entrust this intricate process to the expertise of bathroom remodeling professionals like Care and Repair.
Equipped with the proper tools, professionals can efficiently remove the existing unit and prepare the space for the new one. From disposing of your old tub to installing the new base and finishing the installation, we can tackle every aspect of this project. Allow us to transform your bathroom into a modern space that accommodates your needs and complements your style.
---
Bathroom Tile Installation Services In Danville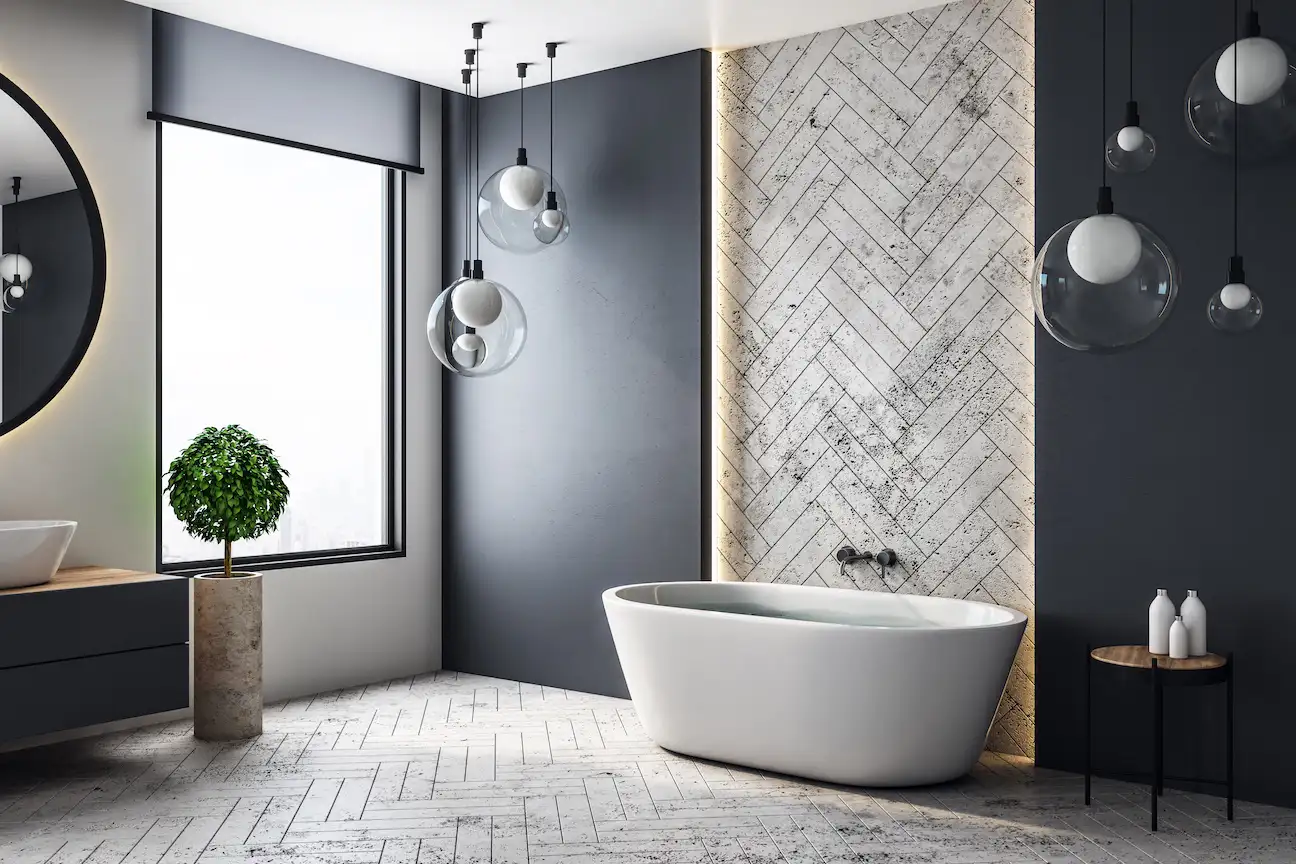 Whether adorning your floors or shower walls, a skillfully executed tile installation results in a stunning, resilient surface that's a breeze to maintain. Laying these tiles is no small feat and calls for diligent preparation to ensure success. It's quite easy to end up with unsightly finished products, particularly if you don't have the essential tools and expertise to finalize the project.
This rings especially true when you have a wall surround in your shower or around your vanity. These tiles or other waterproof materials keep walls free of water damage so your bathroom remains pristine no matter how much use it gets. There are a wide range of materials, from natural stone to ceramic or glass styles.
After finalizing your material choices, the next step is to contract a local tile installation specialist. Enlisting the services of a professional ensures that your vision for the space becomes a reality, just the way you envisioned it. 
Leave the hard work to the professionals. At Kaminskiy Care and Repair, we possess the knowledge and equipment to flawlessly install and seal tiles, ensuring their long-lasting durability. Whether your choice is contemporary stone tiles or more conventional ceramic styles, our team is fully capable of handling the project.
---
Trusted Bathroom Countertop Installation Experts
Achieving a balance between functionality and style in your bathroom design involves selecting the right countertop materials. It's crucial for this feature to have a reliable seal and long-lasting build, ensuring water stays out of the walls and cabinets or toiletries beneath the vanity remain protected. If you're considering revamping your current countertops or opting for a fresh style, entrust the project to skilled professionals.
If you've noticed chipped tiles, stains, or discoloration in your bathroom, it's time for a style upgrade. Once you notice these problems, call the professionals to replace the unsightly old countertop with something new and more your style. When it comes to demanding home improvement projects like countertop removal and installation, our team is up for the task. You don't have to break the bank to attain a high-end finish that makes your bathroom shine.
---
Expert Faucet and Fixture Installation and Repair Services In Danville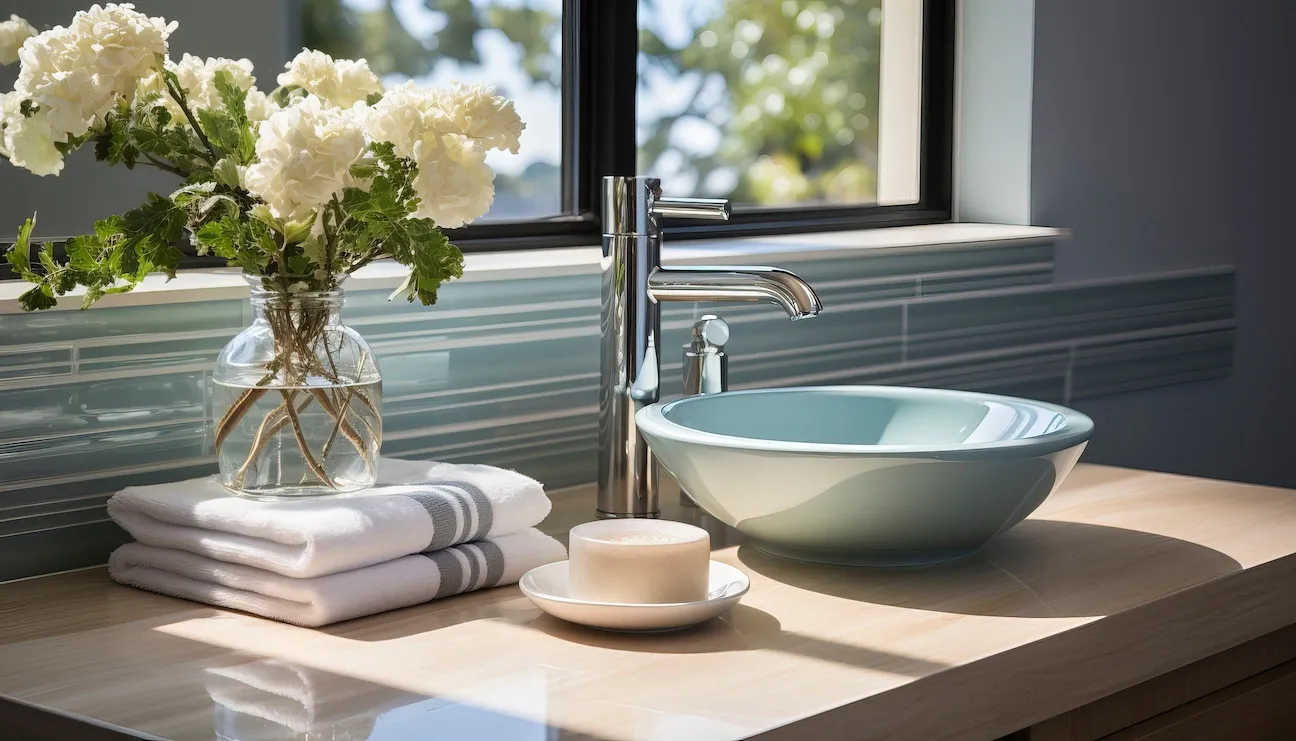 A properly working faucet is essential for keeping you and your family feeling clean, from washing your hands to brushing your teeth. Your taps can encounter a range of issues, though. Leaks can cause gallons of water waste, and clogs can completely ruin your daily routine. Having outdated fixtures can also result in higher monthly bills and contribute to the unattractiveness of your space.
Updating the sinks, fans, and mirrors will breathe new life into your bathroom, making you fall in love with the space all over again. Bear in mind, though, that the installation of these fixtures is a complex and potentially messy task that could cost you precious time and money. Hiring a professional handyman service is the best way to ensure your fixtures are gorgeous, installed right, and last a long time.
---
Expert Bathroom Lighting Fixture Repair and Installation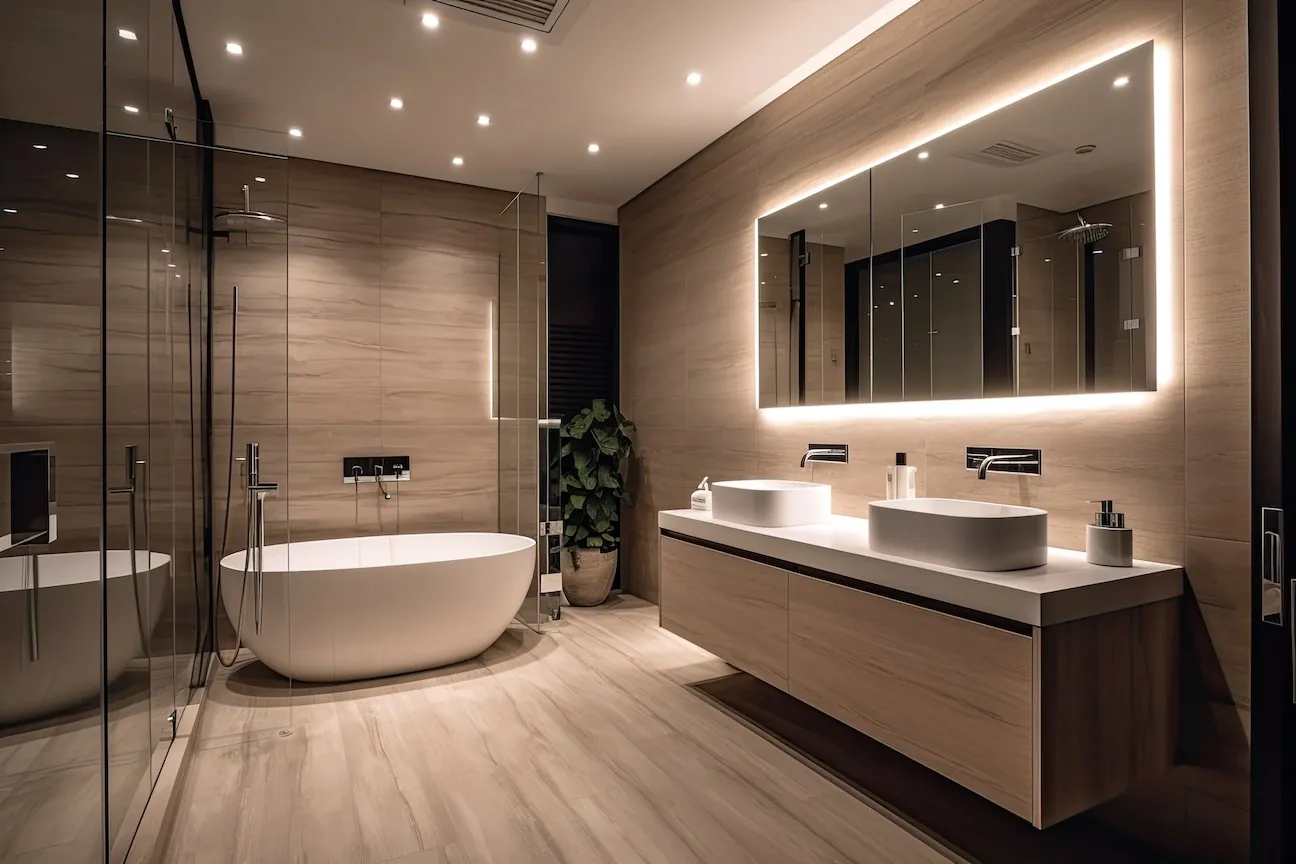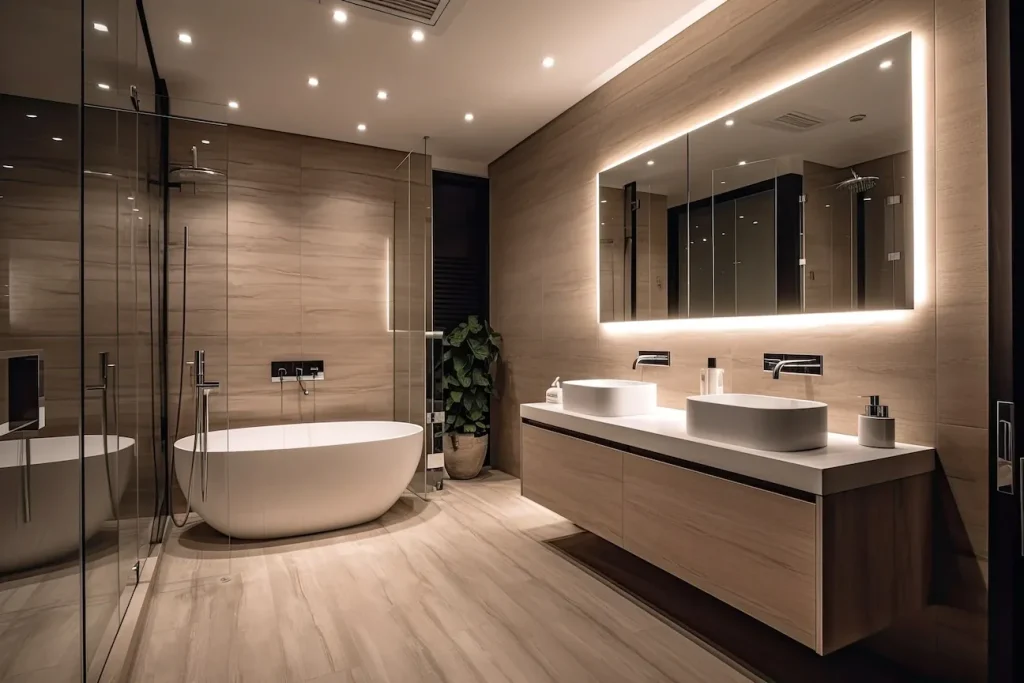 When it comes to comfort, don't underestimate the importance of lighting solutions. Poor lighting can make people feel uncomfortable and make it hard for them to get ready in the morning, underlining the important role of comfort in a bathroom. This can further emphasize the less favorable aspects of your bathroom.
Your lighting can encounter multiple problems. Lights may flicker or appear dim if the wiring is damaged. It could be incredibly old, causing your monthly bill to be exponentially more expensive than it should be. The discomfort and unhappiness you are experiencing could also be due to the outdated designs of your fixtures. Whatever your requirements, attempting the installation on your own is a challenging and risky task that's best left to professionals.
Because these fixtures require electricity, tapping into them without a thorough knowledge of electrical systems and plumbing is a recipe for disaster. Ensure your safety by entrusting the job to a bathroom remodeling handyman. This way, you can transform your space into your dream without encountering any risks.
---
Home Toilet Installation Services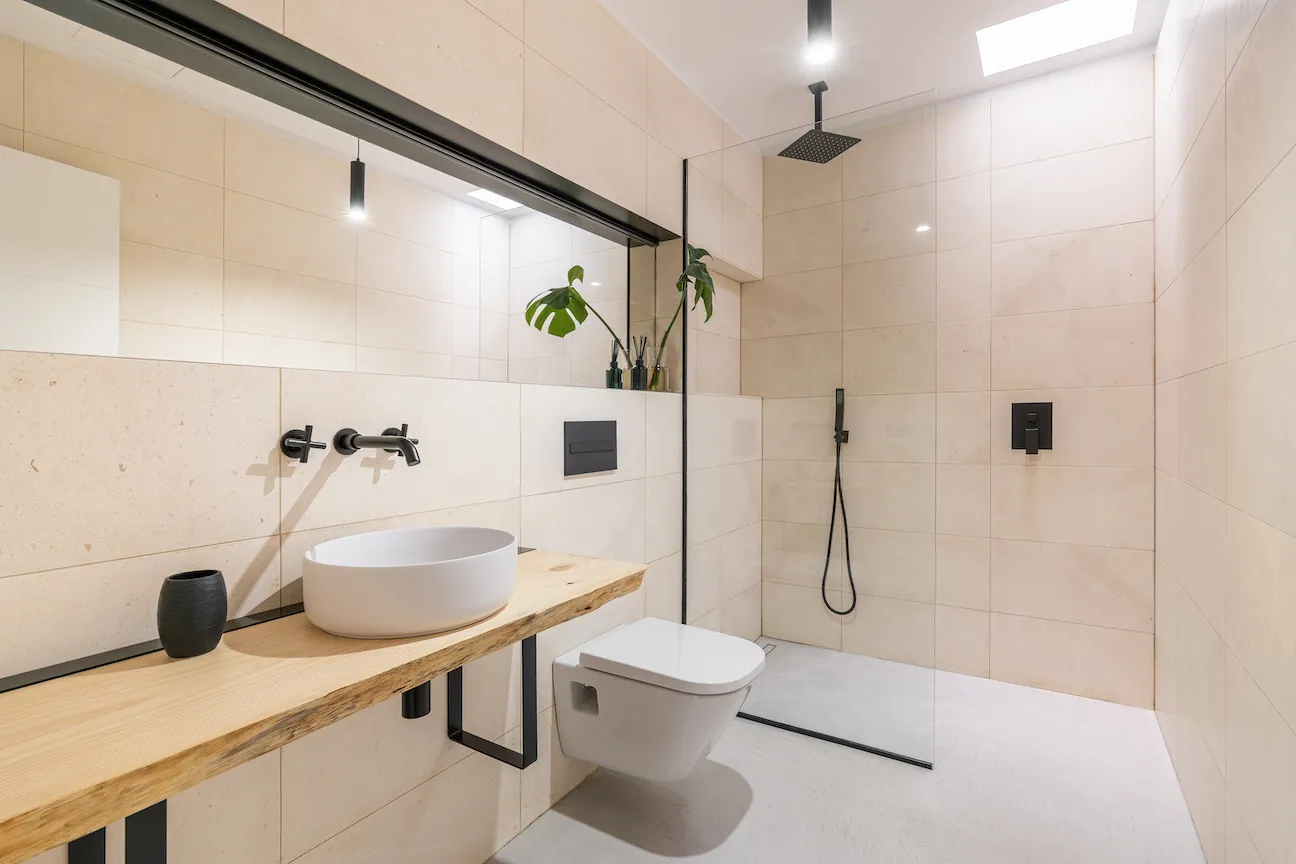 Even though the toilet doesn't steal the spotlight in your bathroom, ensuring it is fully functional and efficient is vital. Frequent toilet clogs, leaks, or malfunctions can disrupt your daily routine. Upgrading the toilets in your home is a step towards maintaining a fully functional space.
Replacing your toilet can be risky since most are crafted from fragile porcelain that can easily break or crack. You also have to work with the plumbing that runs out of the toilet. This can lead to nasty, lingering odors in your bathroom. Removing the old toilet is no easy feat and entails a significant amount of both physical strength and expertise. Trying to do this on your own might make the mess even worse.
Trust the professional handymen at Kaminskiy Care and Repair for any toilet repair or replacement projects. Whether you need a single part or the whole unit replaced, our team can handle it.
---
Transform Your Bathroom with Help from Your Local Remodeling Company Today!
Achieving the bathroom oasis you've always wanted can be a difficult and time-consuming process, but it doesn't have to be. If you want this project to run smoothly, your local Danville remodeling company is the way to go. Taking care of it by yourself will end up being more expensive over time. Look to Care and Repair for all your installation, repair, or home improvement needs for your Danville property!