It is easy to neglect the exterior parts of your home, especially since most of your time is spent indoors. These features are designed to be outside for extended periods without any attention or maintenance. Upon the deterioration, breakage, or misalignment of the exterior features of your Beverly Hills home, you might initially choose to overlook the issue. Doing this will only cause the damage to grow, increasing costs.
Our dedication at Care and Repair lies in offering the finest fence, gate, and deck repair services in the region. We understand that every situation is unique. Our commitment lies in ensuring a complete diagnosis and repair of the matter you've entrusted us to handle. No matter the complexity of your needs, our team of skilled handymen is up to the challenge. Trust Kaminskiy Care and Repair for all your fence repair needs. Contact us today for same-day assistance!
---
Fence Repair In Beverly Hills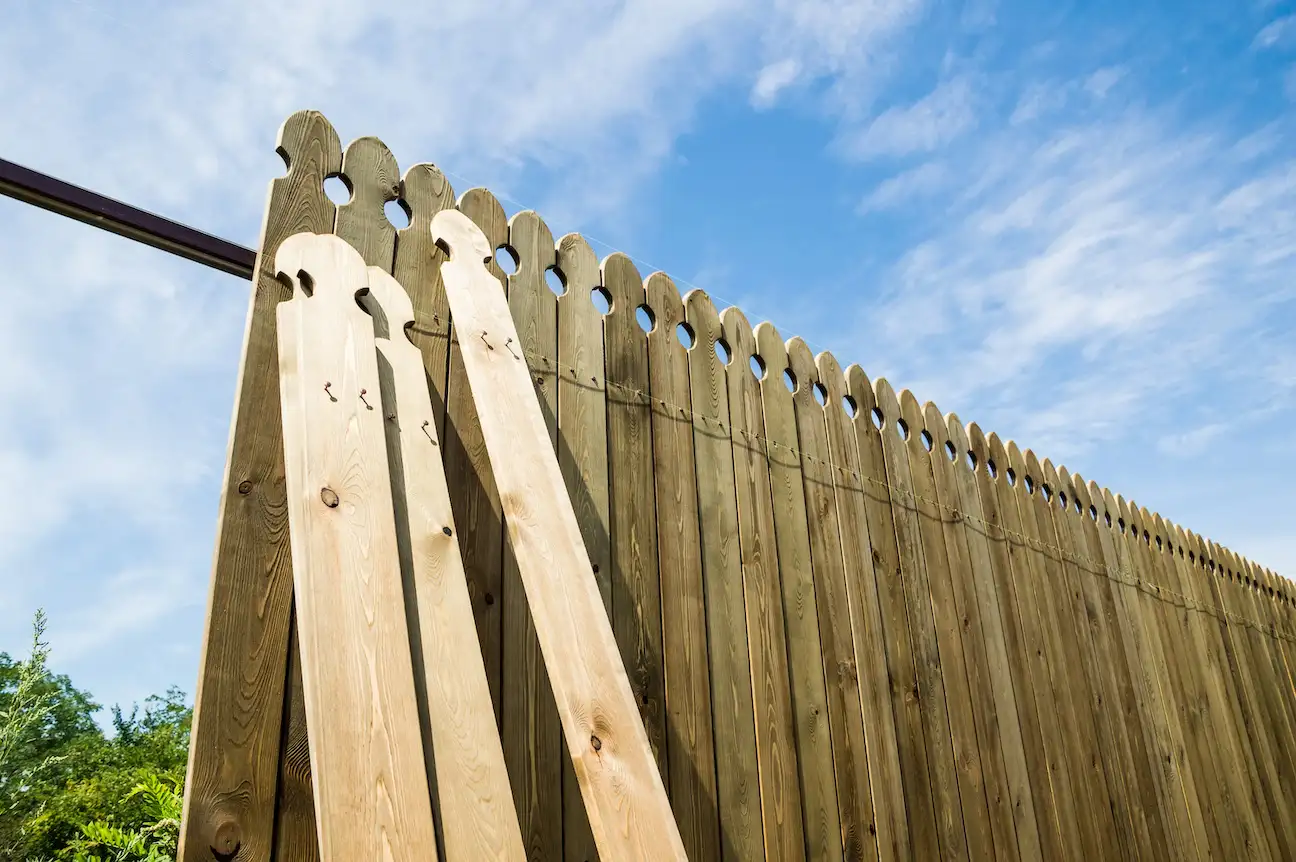 Every fence, no matter how sturdy, is still vulnerable to damage. Accidents and natural damage can happen regardless of your home's location. Your security becomes vulnerable and the visual charm of your home decreases significantly when fences are absent. Just having one panel destroyed will leave your property vulnerable to break-ins.
The swift repair of fence damage is a necessary step to safeguard and fortify your home. Executing these repairs independently is a tough and time-consuming undertaking.
When undertaking fence repair, it's necessary to first find materials or panels that seamlessly replace the damaged segments. Once found and purchased, you then need to dig a hole for the post. You may also need to break up the old concrete that held the old post in place. Once that is done, you must carefully attach the panels securely onto the posts. The scale of this project is closely tied to how much of the fence has been damaged.
Managing this project alone will cost a lot more time and money than is worth it, as there's a chance untrained hands will make mistakes.  Hiring a fence repair handyman like Kaminskiy Care and Repair is the best way to ensure your fences stay sturdy and beautiful for a long time. Whether your home has a cedar fence, wrought iron fence, vinyl fence, or chain link fence, our team can handle it.  For same-day service you can trust, call us today!
---
Gate Repair Services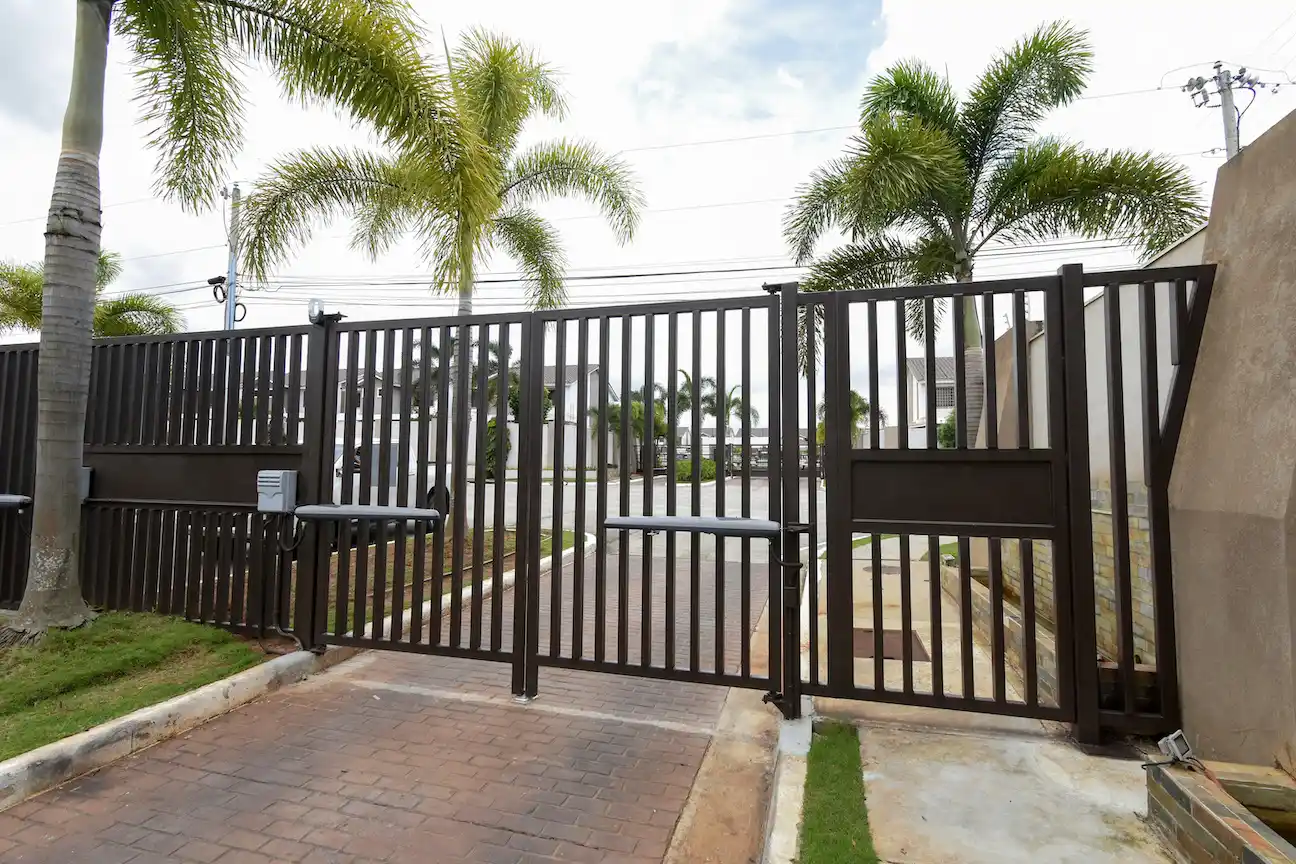 Gates, akin to your home's fencing, act as a protective barrier for your property. Despite their purposes in defending your property, gates also offer the benefit of effortless yard access. In cases where gates have broken hinges or jammed locking mechanisms, they can become obstacles to reaching the yard.
Because gates also need to facilitate smooth opening and closing, they are at a higher risk of sustaining damage. The components needed for its functionality are highly vulnerable to the effects of time and weather. This is particularly applicable to automated gates, as the technology necessary for automated operations frequently encounter breakdowns. Allowing this damage to go unrepaired will only worsen the issue, so make sure to get it fixed in a timely manner.
Repairing a gate is akin to fence repair in many ways, but it becomes more intricate due to the inclusion of hinges and locks. With automatic gates, you'll need to handle your home's electrical system.  Because of the intricate nature of electrical systems, the cost and the probability of errors rise significantly. 
Don't take chances that might lead to higher costs. Seek the assistance of a knowledgeable local Beverly Hills handyman. When you hire us, we ensure that your gate functions exactly how you need it to.
---
Beverly Hills Deck Repair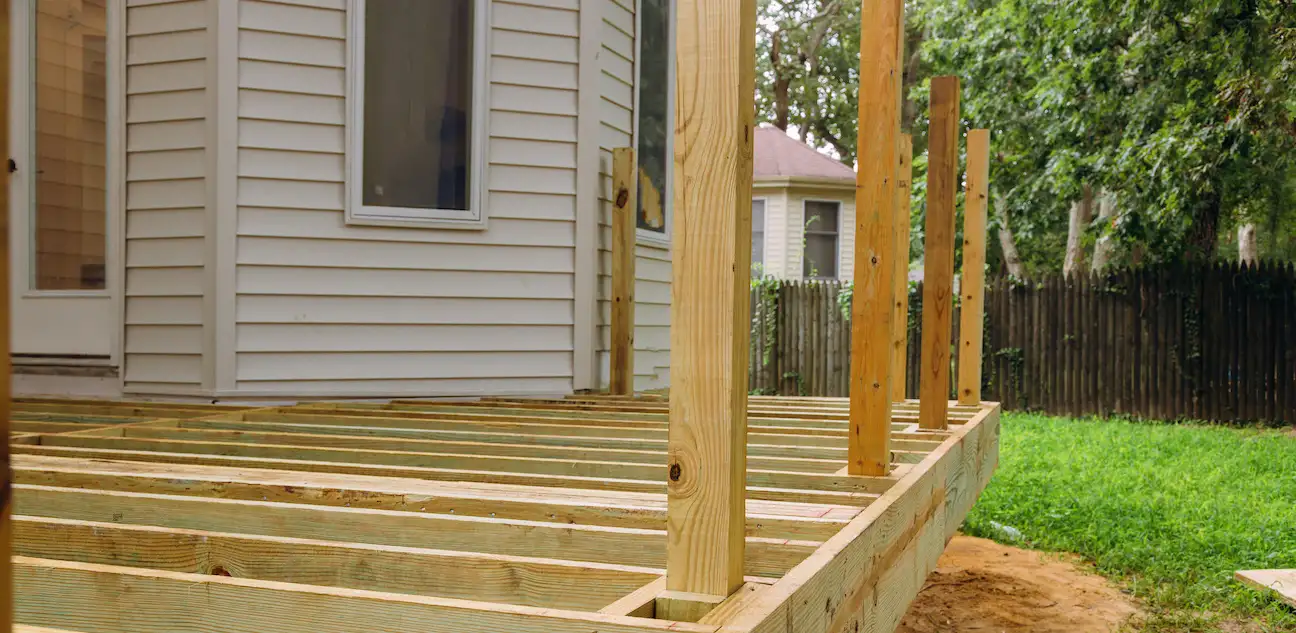 The purpose of your deck is entirely determined by your specific needs, ranging from creating beautiful seating areas to providing a spacious gathering space. A deck that's in poor condition can disrupt your life. Moreover, it exposes the people living in your home to harm. Rotten wood can also produce disgusting smells throughout your home or your yard.
Repairing your deck is a much more intricate and labor-intensive task than fixing fences and gates. This is because every deck is constructed differently, meaning the necessary fixes must be personalized for each job.
For example, the task of replacing broken boards and supports will differ considerably. While replacing broken boards might be relatively simple, the supports are essential for upholding the structural integrity of your deck. Undertaking projects to fix supports can be substantially more challenging.
Determining the precise damages your deck is suffering from can also be a challenging task. Hiring an expert handyman service is the best way to ensure this part of your home is fixed correctly. At Care and Repair, we can aid you in diagnosing the problem and then carry out the necessary tasks to restore your home to its full functionality.
---
Your Trusted Local Fence and Deck Handyman
Tackling the damage to your home's exterior structures can be quite difficult, especially without proper training or tools. Even with your effort to implement a quick solution, the seemingly minor problem could transform into a massive, multi-week process. Leaving the broken structures unfixed will result in the damage growing. Don't wait; enlist the help of a trusted local handyman!
When it comes to fence, gate, and deck repair, look no further than Care and Repair! Trust our skilled Beverly Hills handyman service to execute any task you need. There's no need for worry, as we've been aiding homeowners like you since 2005.