Dated, cramped bathrooms are more than just an ugly sight. Dealing with these things every day can be super stressful, making it hard to begin your day or unwind after a long one. Kaminskiy Care and Repair holds the belief that your bathroom should be the epitome of comfort, while still staying true to your distinctive style and fulfilling its functional purposes. With our total bathroom renovation, we strip away the old and introduce exquisite alternatives, allowing you to bask in a spa-like atmosphere within the walls of your Beverly Hills home. 
---
Bathroom Vanity And Cabinet Renovation In Beverly Hills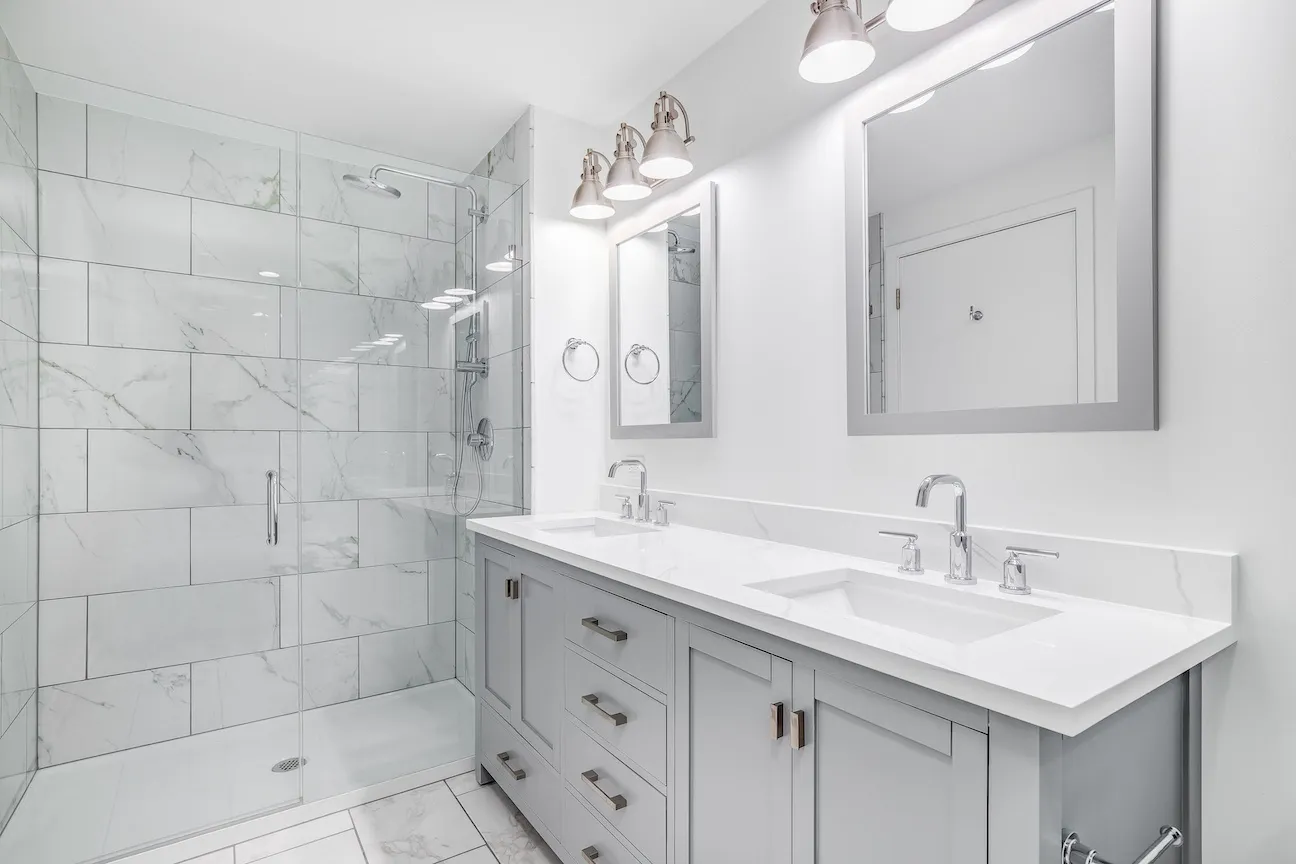 A well-chosen vanity can be the key to bringing your dream bathroom design to life. The possibilities are boundless, ranging from free-standing to wall-mounted or floating options. For a cohesive look, you have the option to pick matching mirrors, transforming the entire space. Whether you're envisioning a sleek, modern appearance or a timeless, traditional atmosphere, we have the know-how to bring it to fruition.
For better cohesion, matching or color-coordinated cabinets are a great choice. These storage solutions offer practicality while offering another chance to showcase your unique style. With the right cabinets, you can keep your bathroom neat and everything in its place without sacrificing visual appeal.
At our company, we're committed to employing superior tools and techniques, ensuring your cabinets and vanity remain durable and functional through the wear and tear of daily use. Our steadfast commitment to top-notch workmanship guarantees your remodeling project's durability over time. Whether you're in search of vanities and cabinets that are easy to maintain or wish to elevate your bathroom with a touch of elegance without exceeding your budget, our experts are ready to help you handle the installation.
---
Shower Base And Bathtub Renovations 
Despite its significance, the shower pan is a frequently overlooked part of your bathroom. They serve the important function of containing water within the shower and preventing potential damage to the rest of your bathroom. These components act as the groundwork of the shower, tilted slightly to guide water down the drain.
The wonderful aspect of these pans is their versatility; many models allow you to tile over them or install waterproof flooring to achieve a customized look. As you work on improving the aesthetics of your space, they are a fundamental part of the design. Our expert team is here to aid in installing fixtures, glass, and other elements, ensuring your dream shower becomes a reality.
If you enjoy indulging in a relaxing bath after a day at the office, upgrading your bathtub can breathe fresh vitality into your living area. Unattractive cracks or chips on the surface can detract from the enjoyment of a soothing bath and, in some cases, create potential safety risks. Toss out the old one and bring in something fresh and new for a better spa-like experience. For top-notch new bathtub installations, the experts at Kaminskiy Care and Repair are here to help!
---
Expert Tub-To-Shower Conversions
Bathtubs can be a wonderful addition, but they may not be everyone's preference — especially those with little time for a lengthy bath. With time, children can outgrow their shower-tub combinations and yearn for a style that resonates with them now. Couples that are aging might aim for a unit better suited to their needs. Not to mention that bathtubs can take up a lot of space. Every inch counts in smaller spaces. The simplest route to elevating your design and recovering valuable space is through tub-to-shower conversions.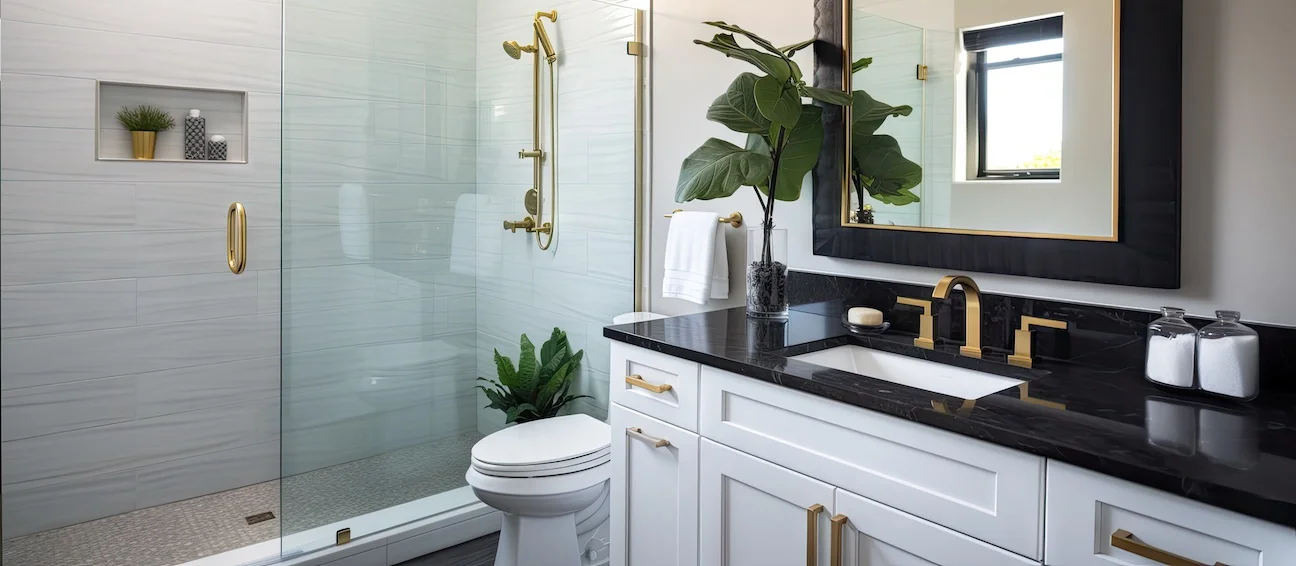 Completing this project alone will take a lot longer than you expect. Without an existing showerhead, this project is more complicated and requires installing new plumbing. This project also necessitates the temporary shutdown of your home's water supply, cutting into the wall to access existing plumbing, and the skillful restoration of both the drywall and tile. This complex process is better left to the bathroom remodeling experts.
Having the right tools on hand allows a team of experts to easily remove the existing unit and ready the space for the new shower. We're ready to handle all aspects of this project, from disposing of your old tub to installing the new base and finishing the installation. We're here to ensure your new bathroom not only meets your needs but also reflects your unique style.
---
Bathroom Tile Installation Services In Beverly Hills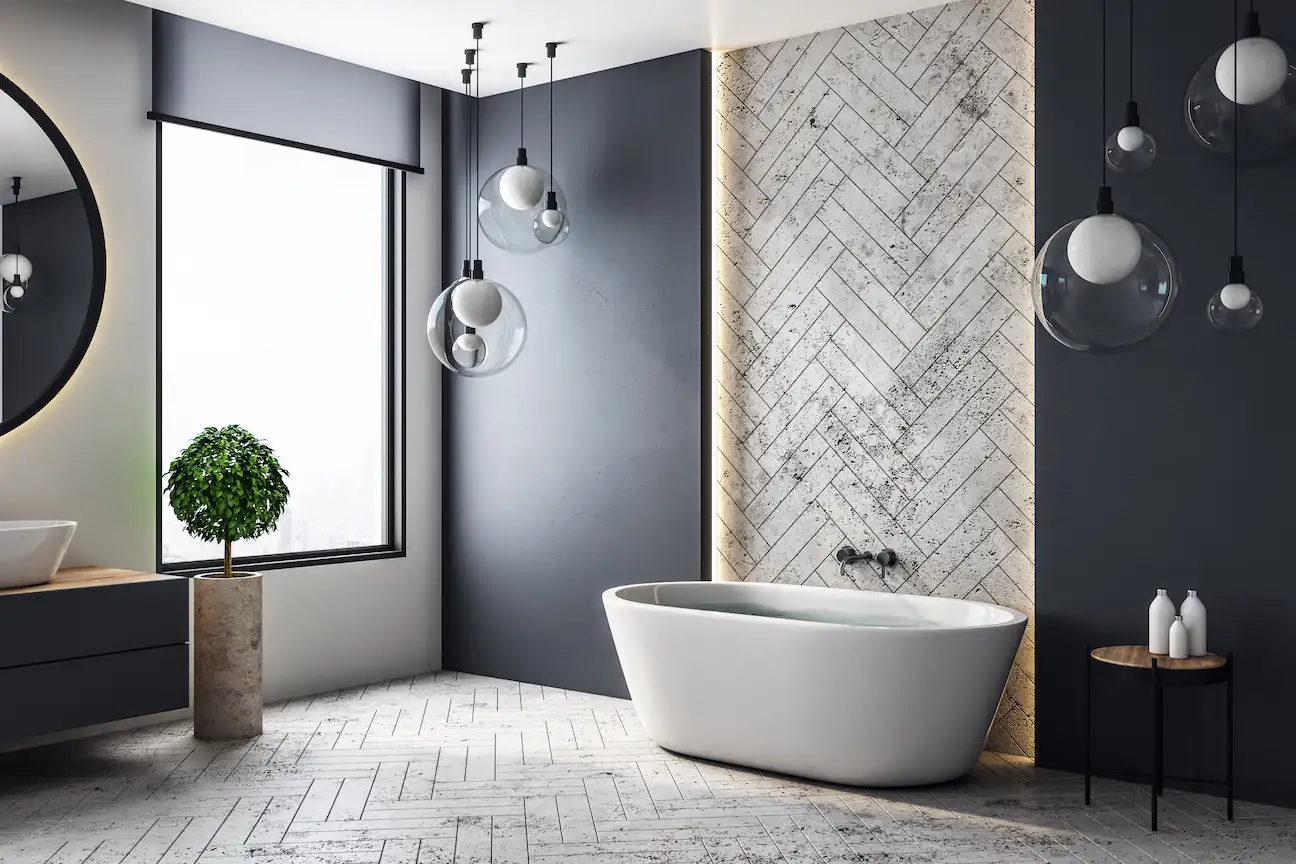 No matter if it's on your floors or shower walls, a masterfully executed tile installation creates a stunning and durable surface that's easy to keep clean. Placing these tiles is a demanding task that calls for careful planning and preparation. Achieving unattractive tile designs is an inevitability when you're lacking the tools and skills needed to do the project right.
This holds particularly true if you have a wall surround within your shower or surrounding your vanity. By using these tiles, you can shield your walls from water damage, regardless of how often the bathroom is used. There are a wide range of materials, from natural stone to ceramic or glass styles.
Once you've made your material selections, it's time to seek out a local tile installation service. Hiring a professional remodeling service allows you to see your design come to life exactly as you want them to. 
The intricate details of tile installation are best left to the experts. Count on Kaminskiy Care and Repair to expertly place and seal tiles using our knowledge and specialized tools, ensuring they last for decades to come. Whether your choice is contemporary stone tiles or more conventional ceramic styles, our team is fully capable of handling the project.
---
Bathroom Countertop Installation and Upgrades
Crafting a bathroom that's as stylish as it is practical hinges on your choice of countertop materials. It's essential that this feature is securely sealed and constructed for long-term durability, effectively preventing water from entering the walls and preserving cabinets and toiletries stored under the vanity. If you're considering revamping your current countertops or opting for a fresh style, entrust the project to skilled professionals.
Updating your bathroom's style is a great idea if you have chipped tiles, stains, or discoloration. Once these problems come to your attention, don't hesitate to call in professionals to replace the outdated countertop with one that better fits your style. Our team is adept at tackling even the most difficult home improvement projects, including countertop removal and installation. We can give you the high-end finish that makes your bathroom shine, and on a budget, too.
---
Bathroom Faucets And Fixtures Upgrades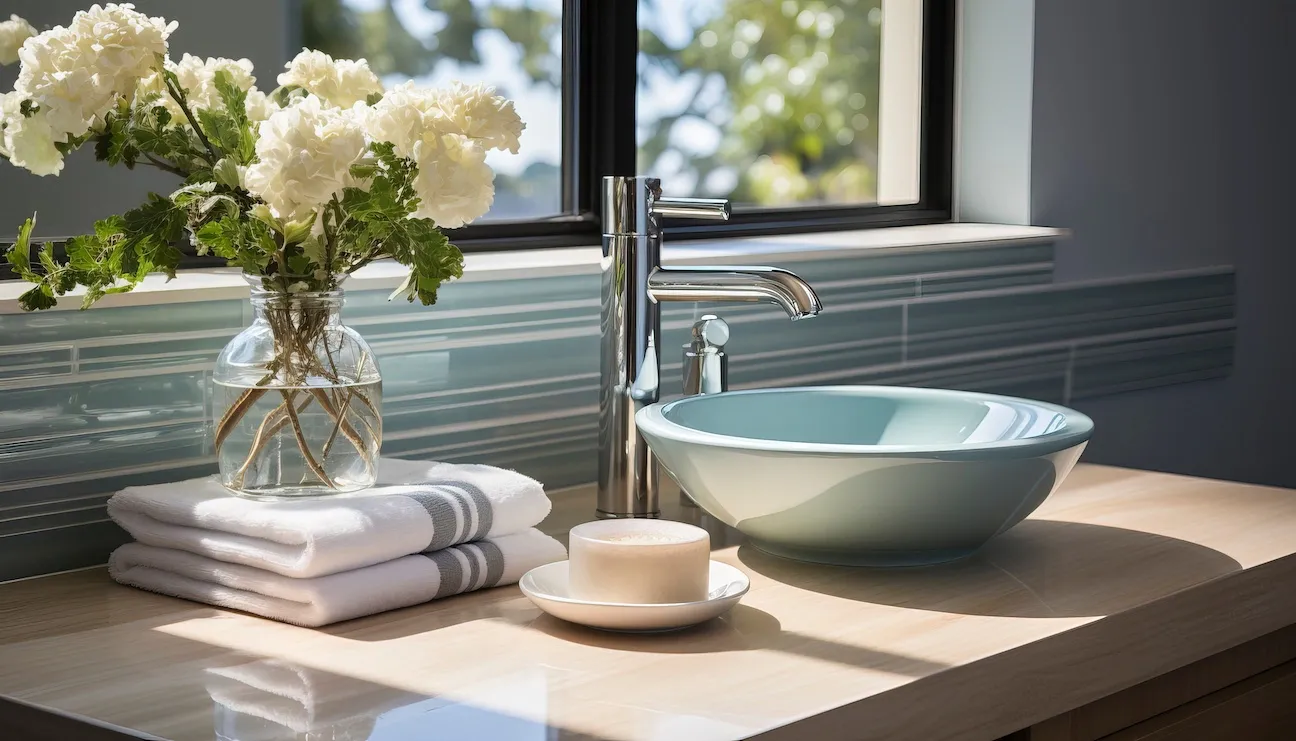 From handwashing to tooth brushing, having a well-functioning faucet is key to keeping you and your family feeling clean. Your taps can encounter a range of issues, though. Water leaks can lead to the loss of gallons of water, while stubborn clogs can wreak havoc on your daily routine. These outdated fixtures can contribute to elevated monthly costs and create an eyesore in your home.
Revamping the sinks, fans, and mirrors will breathe new life into your bathroom, reigniting your passion for the space. Undertaking the installation of these fixtures is a complicated process, especially on your own, and might result in even more expensive repairs. Your best bet for gorgeous, correctly installed fixtures that stand the test of time is to hire a professional handyman service.
---
Beverly Hills Bathroom Lighting Fixture Experts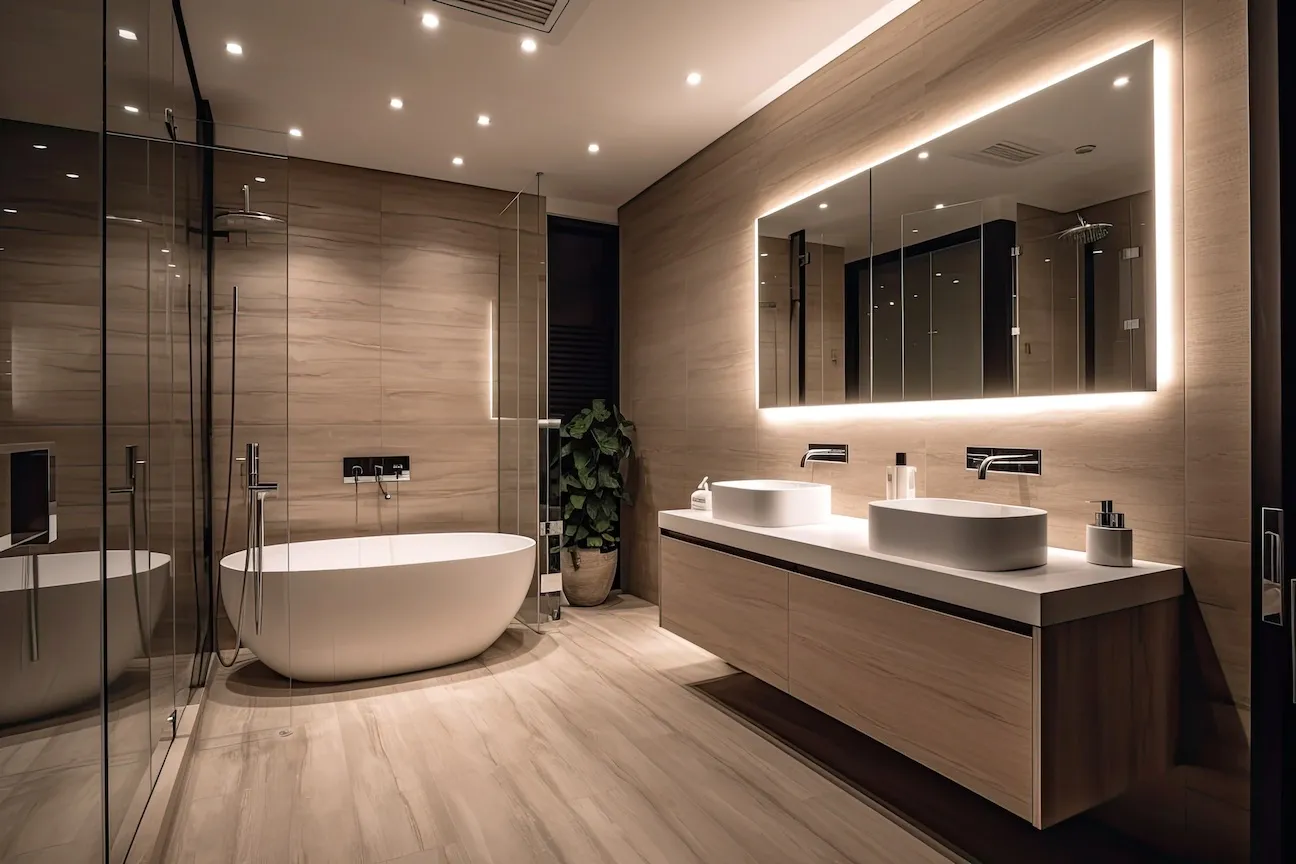 When it comes to comfort, don't underestimate the importance of lighting solutions. Insufficient lighting can have an immediate impact, making people feel unsafe and uneasy, which reinforces the importance of comfort in every bathroom. Additionally, it can accentuate the least appealing features of your bathroom.
There are various problems that can occur with your lighting. Damaged wiring may lead to flickering or dim lights. If it's exceptionally old, your monthly bill might be substantially more expensive than it should be. Your fixtures' outdated design may cause discomfort and unhappiness, too. Whatever your requirements, attempting the installation on your own is a challenging and risky task that's best left to professionals.
Since these fixtures need electricity to function, diving into this project without a comprehensive grasp of electrical systems and plumbing can have disastrous consequences. Don't compromise on safety; bring in a bathroom remodeling handyman to handle the task. That way, you get the space of your dreams without the risk.
---
Residential Toilet Installation In Beverly Hills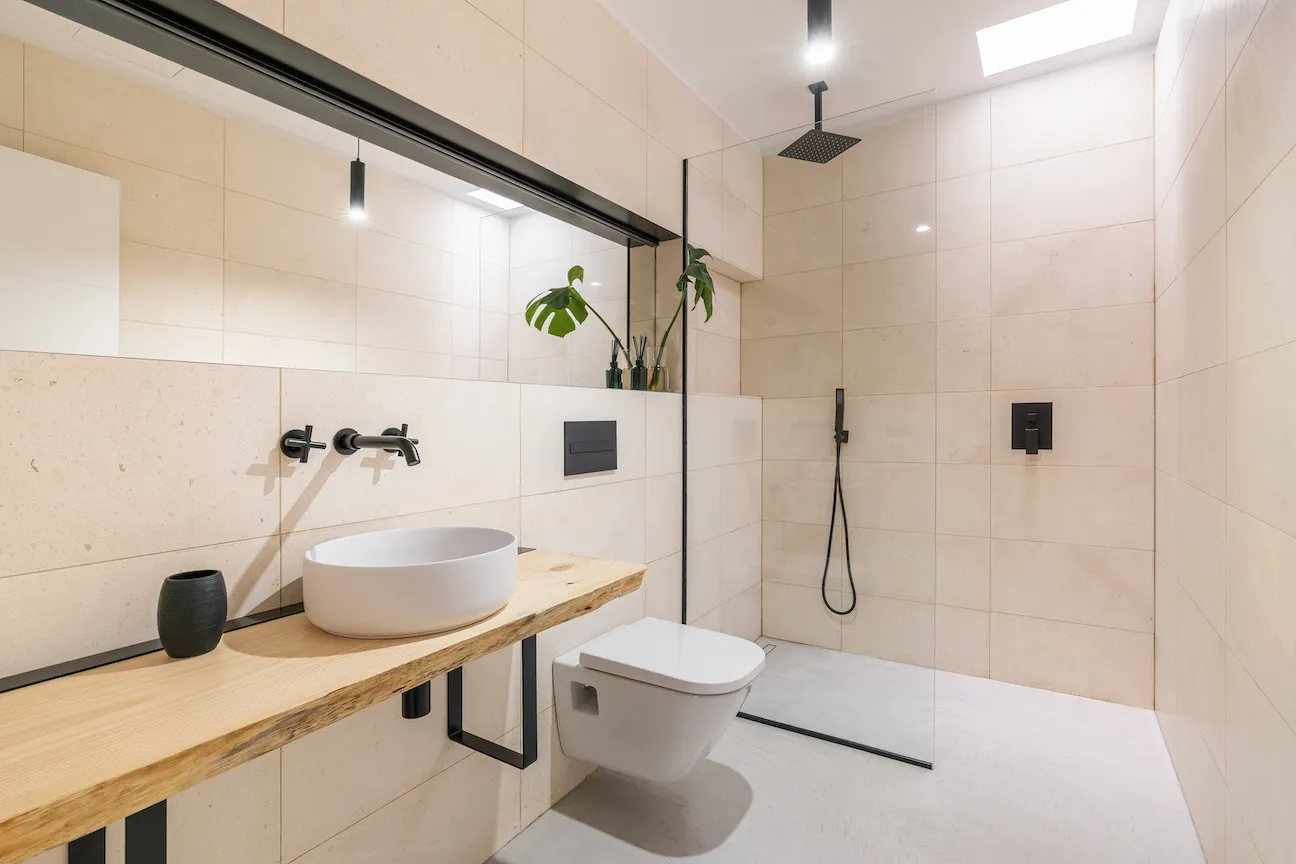 While the toilet is hardly the centerpiece of your bathroom, ensuring the one you have is fully functional and efficient is incredibly important. Frequent toilet issues like clogs, leaks, or malfunctions can throw a wrench into your daily routine. Getting new toilets for your home will ensure the functionality of this space.
The task of replacing your toilet isn't without its risks, considering that many toilets are constructed from delicate porcelain susceptible to breakage or cracking. You must also consider the plumbing that runs out of the toilet. This may result in foul odors in your bathroom. Eliminating the old toilet is no small task and demands a significant amount of both strength and skill. Doing this on your own might create a huge mess.
Kaminskiy Care and Repair's team of handymen is ready to assist you with any toilet repair or replacement. You can trust our team to handle the replacement, whether it's a single part or the whole unit.
---
Start Your Beverly Hills Bathroom Makeover with Your Local Remodeling Team Today!
Achieving the bathroom oasis you've always wanted can be a difficult and time-consuming process, but it doesn't have to be. Your local Beverly Hills remodeling company is the best way to ensure this project goes without any issues. Doing it on your own will mean paying more in the long run. For all your installation, repair, or home improvement requirements, Care and Repair is the solution you've been looking for!