If you own a home, you definitely don't want to have to handle any damage repair that affects its structure. If you happen to find the distinct signs such as discoloration, cracking, or staining that point towards wood damage, take action and don't ignore them. Quickly take care of this problem before it gets worse. Avoiding these issues will only result in additional damage.
If you're dealing with wood damage, it's likely due to either dry rot or termites. These problems are more than just a hassle; they can seriously undermine the safety and structural soundness of your home. Hiring an exterminator when you have these issues can stop them from becoming larger and costing more money to fix.
Exterminators are experts at tackling the reason behind wall damage, but they often don't address the wall's repair needs once the infestation is eradicated. It's a challenge for most homeowners to find the time and resources to handle it themselves, leading to unsightly holes and weakened wood on the wall. If you're looking to have the damage repaired, the best option is to bring in a local Beverly Hills handyman. When it's time to restore your home, Kaminskiy Care and Repair is ready with their team to help.
---
Dry Rot Explained
Wood rot, often called dry rot, is a fungus that eats away at wood and damages its structure. To be specific, it thrives by eating the cellulose found in timber, which fuels its growth. Because of this, the material gets less strong and can turn brittle, dry, and suffer from mold.
Just as with other forms of fungus, this trouble is brought on by excess moisture and limited airflow, leading to perfect growing conditions for an infestation to take hold. One notable difference between dry rot and different kinds of wet decay is that the 'dry' type of this fungus can spread well beyond its initial water source. Spores from wood rot can travel through thick walls and across surfaces to infect other areas. Spotting fungal growth and spores in the wood and its immediate area is a clear giveaway that dry rot is present.
---
Beverly Hills Dry Rot Damage Repair Handyman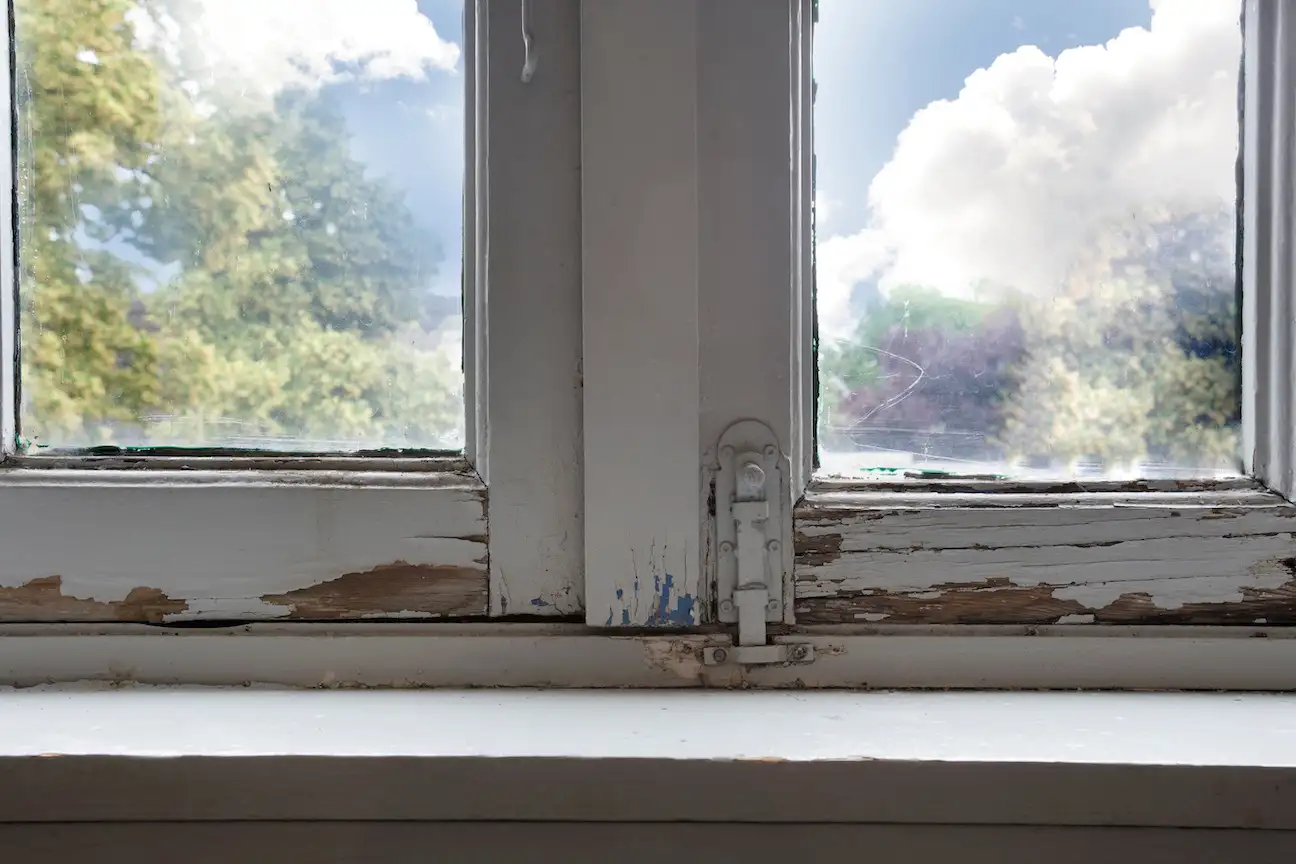 When you spot any signs of decay, it's crucial to reach out to the professionals as soon as possible. Infection can occur in walls nearby because fungal spores are capable of moving and spreading easily. In the most severe situations, the problem could extend throughout your entire house.
If you remove the fungus right away, you can repair your home before its structure is badly affected. Rotted wood, whether it's in the floors or supports, can cause accidents and risky situations for you and your family. The primary task is to get rid of any wood that's damaged or could be at risk.
Be aware that if you're doing your own repairs, you might unintentionally skip over some infestations or wood that's been affected. This presents the fungi with a chance to expand further into your property's structural framework. No matter if you're a beginner homeowner or a well-versed DIY enthusiast, it's essential to involve professionals to ensure your Beverly Hills home is entirely repaired.
---
Termite Repair In Beverly Hills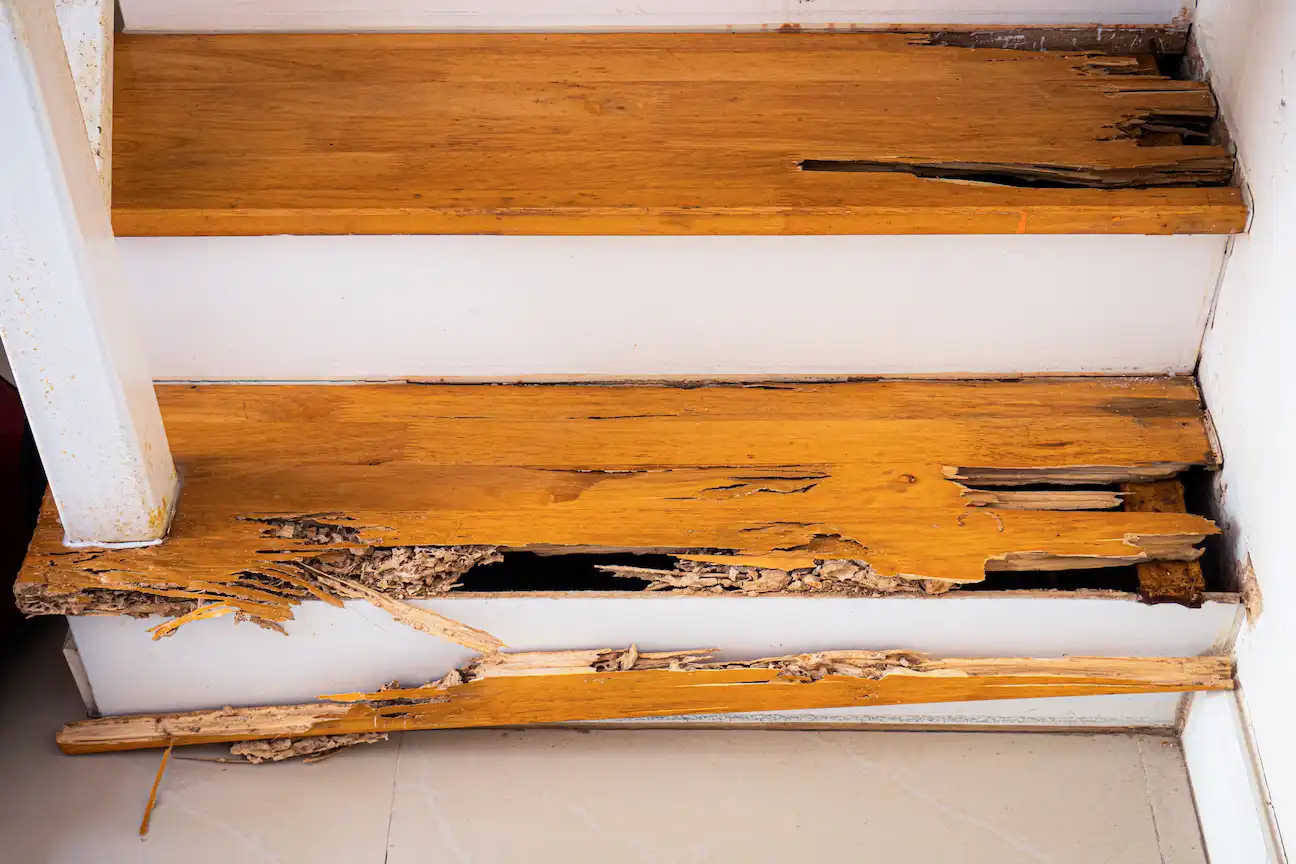 Damage caused by termites affects countless properties throughout the nation every year. They're quite skilled at remaining unseen, which makes it harder to identify them before the damage becomes visible. Some types of termites have the ability to reach your home's wooden doors, windows, decks and other elements from below the ground. Some have the capacity to consume wood without any signs until it's too late.
Extensive termite infestations can greatly influence the structural soundness of your home, notably affecting elements like ceilings and floors. Even in cases where termites haven't infiltrated your house's main structure, ruined carpeting, walls, furniture, or flooring can still affect you and your family. Whether the damage repair required is structural or aesthetic, hire the professionals right away before conditions worsen.
Once exterminators have managed your termite issue, you might feel your problems are solved. The impact of a termite infestation doesn't disappear even after the insects are eliminated, unfortunately. Any wood that has been eaten or bored into by these pests will be much weaker, increasing the chances of accidents in your home. It could also impact the overall structural strength of your entire frame.
The trickiest thing about termite damage is figuring out how far it has progressed. Visible cues include ceilings or walls buckling, intricate markings on wood, or holes that signify termite activity, but this doesn't address the whole house. The destruction can spread far into the structure, extending to the floors where issues are covered by materials like insulation and carpet.
The good news is that termites usually don't cause irreversible damage to a house. A knowledgeable professional can transform your home to look like it's in new condition. This is accomplished using one of two strategies: a handyman can install a wooden support adjacent to the damaged pieces, or they can replace the damaged sections entirely.
---
Improve Your Beverly Hills Home with Dry Rot and Termite Repair Services
Wood repair is a challenging task that requires effort and skill. Unlike ants and similar pests, termites can't be easily dealt with through baits or traps. Wood rot's resistance makes it hard to completely eliminate, too. The smartest choice is to contact a professional who specializes in dry rot and termite repair, so they can examine your home and carry out the required repairs.
Even small problems, like cosmetic repairs, can take a considerable amount of time to be appropriately addressed. This also doesn't factor in the expertise, finances, and tools needed to accomplish the necessary repairs. Experienced handymen are armed with the appropriate tools and years of skill to effectively deal with the most challenging damage from an infestation.
Trust Kaminskiy Care and Repair for high-quality repairs that meet all your Beverly Hills home's demands. We can perform any necessary fixes effectively and efficiently, ensuring your house is safe for you and your family.