If you are a homeowner in the Pleasanton, California area, and you have noticed some problems with your home, you need repairs quickly and efficiently. Maybe the bathroom is starting to leak, or the kitchen sink isn't draining correctly. All of these can greatly affect your life.
As a homeowner, it can be extremely irritating to encounter these issues. Not only do you have the hurdle of locating an experienced handyman available to resolve your problem, but they also need to fit you in and appear when promised. We specialize in a wide array of repairs and installations to get your home ready for whatever you need — from electrical work to bathroom renovations, plumbing services, drywall repair projects, and even window and door installation.
Kaminskiy Care & Repair offers fast, reliable, and beautiful home improvement services for homeowners all throughout the east Bay Area. Contact us today to discuss your home's repair needs and we will get the job done right the first time!
---
Pleasanton Local Handyman Services
As a general contractor and expert handyman business in Contra Costa County, we can handle all sorts of repair jobs, big or small. With our experienced team and reliable services, you do not have to worry about the quality of our work or even the cost. Below are just some of the services we offer:
---
Bathroom Remodel Repairs For Your Home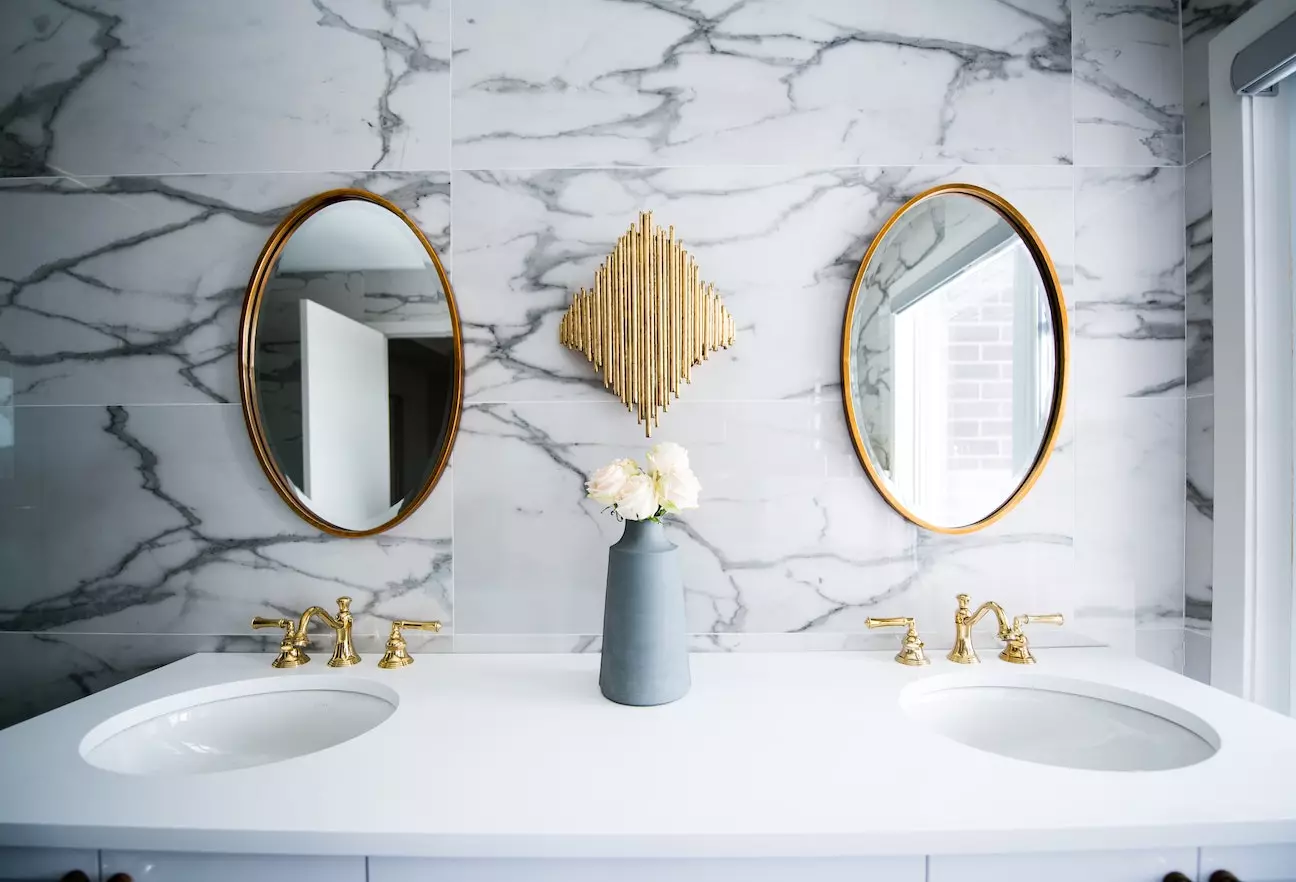 Is your bathroom in need of a facelift? Or, does your faucet leak, leading to higher water bills? Issues with your bathroom's plumbing can cause larger issues down the line or foul odors leaking from the room, and no one likes using bathrooms with broken fixtures.
Outdated designs can also cause guests to become unnerved while using your bathroom.
Our experienced team can help! We specialize in installation, replacement, and repair services for fixtures like tiles, faucets, toilets, and more.
Not only can we stop any pesky leaks, but we also give your bathroom the care it needs to look great for years.
---
Pleasanton Kitchen Repairs and Remodeling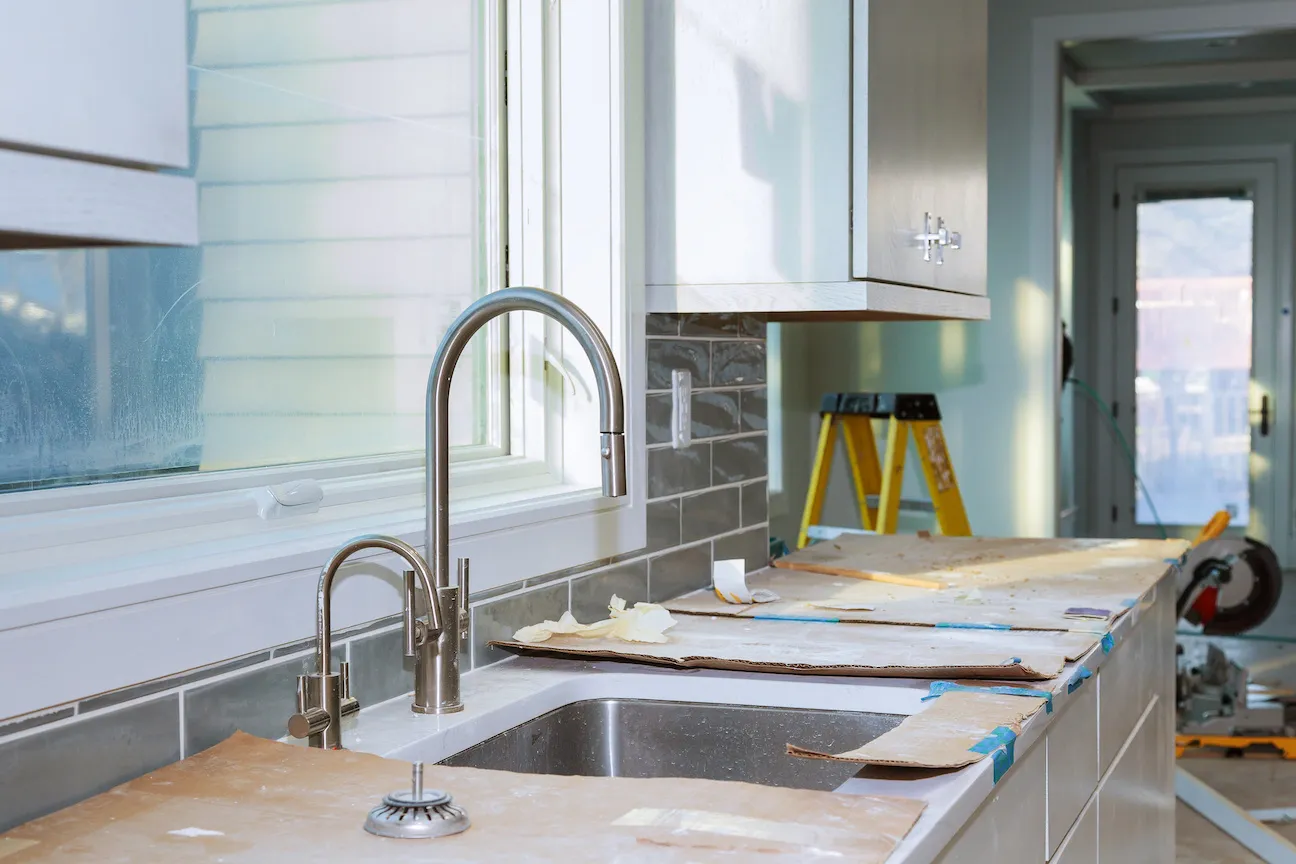 It should go without saying that the heart of the home is key in creating a welcoming place for you, your family, and your friends to hand out. Outdated or broken fixtures will do nothing but push people away from hanging out at your house and make making food needlessly difficult.
With our professional handyman services, you can remodel your kitchen quickly and on a budget. Whether it is the sink, cabinets, countertops, or even appliances needing attention, Kaminskiy Care & Repair can provide cost-effective solutions that won't break the bank. We can replace and install any new fixtures or cabinets you might need!
---
Electrical Handyman Services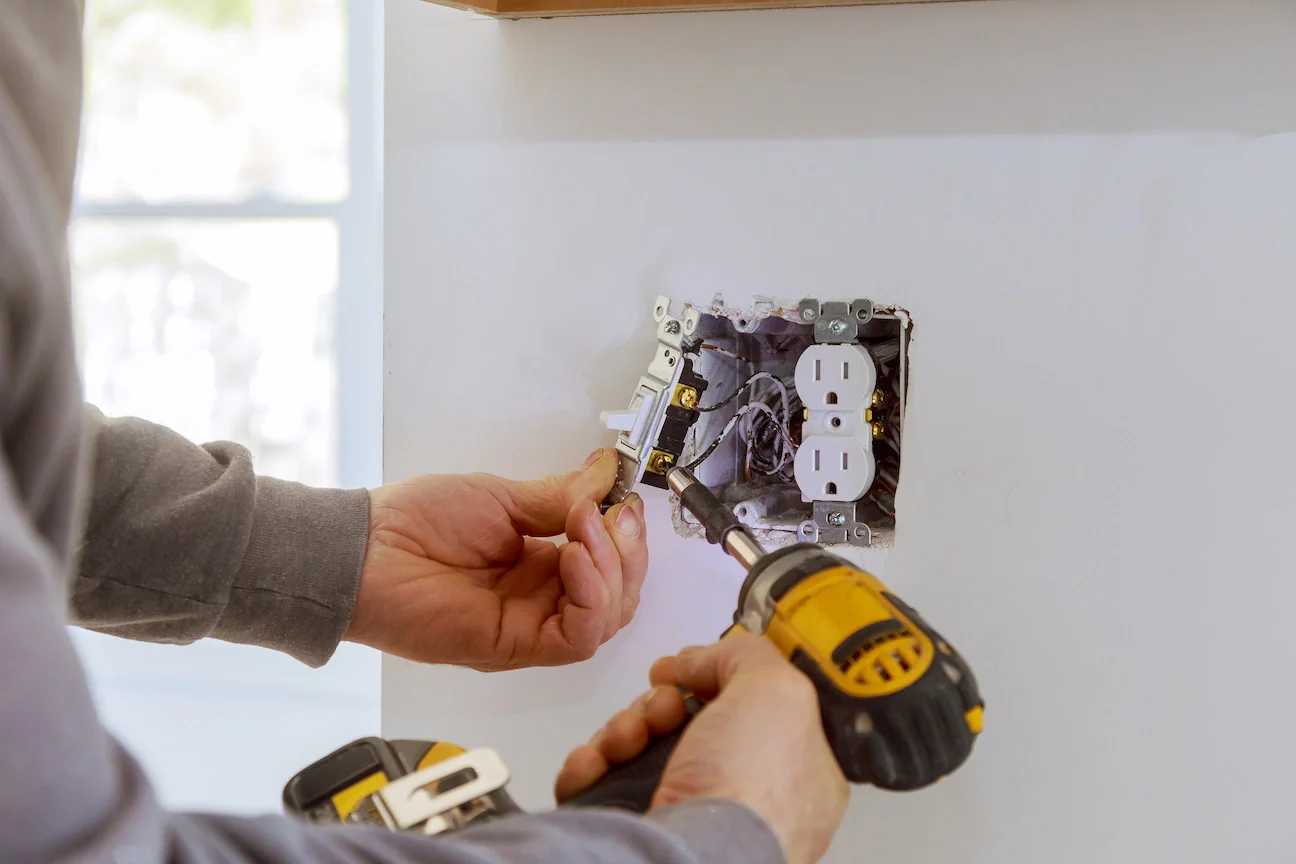 Installing electrical fixtures or repairs wiring issues is not something an untrained person should be doing. Improperly connecting wires or leaving anything loose greatly increases chances of your electrical getting more damaged and starting fires.
Getting a trained professional on the job is the best way to fix your Pleasanton house's electrical without risk of further damage.
Our team of experts is here to help you with any electrical repair job, from installing light switches and outlets to circuit breaker replacements.
We strive to ensure your home meets all current safety requirements so your family can stay secure for years ahead! Leave your toughest electrical jobs to the professionals.
---
Handyman Plumbers In Pleasanton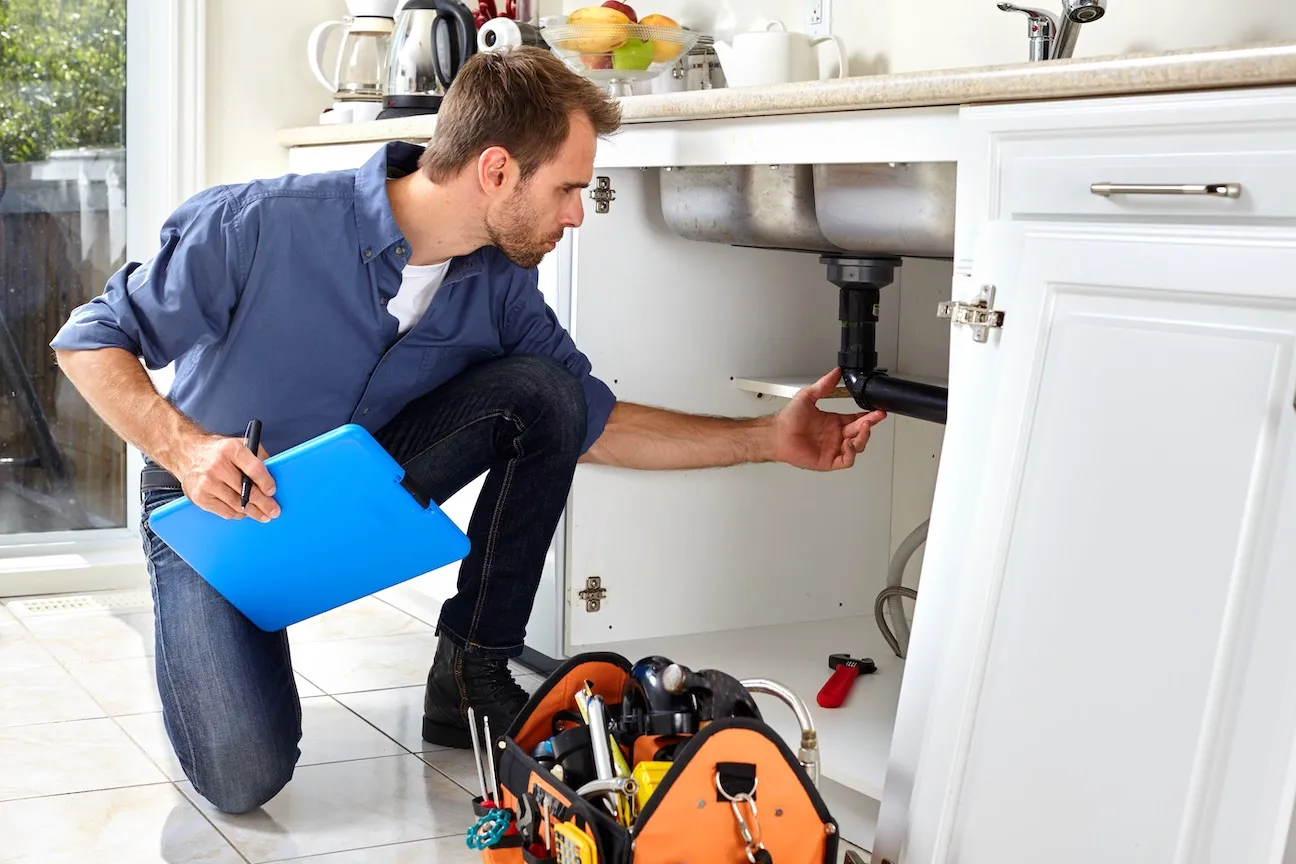 The plumbing in your home serves an integral function. When it clogs or leaks, it can uproot your family's sense of security and comfort. It can also cause foul smells coming our of your bathroom.
Our certified technicians quickly work on any plumbing problems, from faults lines to clogged drains.
With our proficient crew and commitment to quality, you can trust that your new installation or repair job will be done quickly and correctly the first time!
We can even replace any broken piping so you can go back to enjoying your Pleasanton home!
---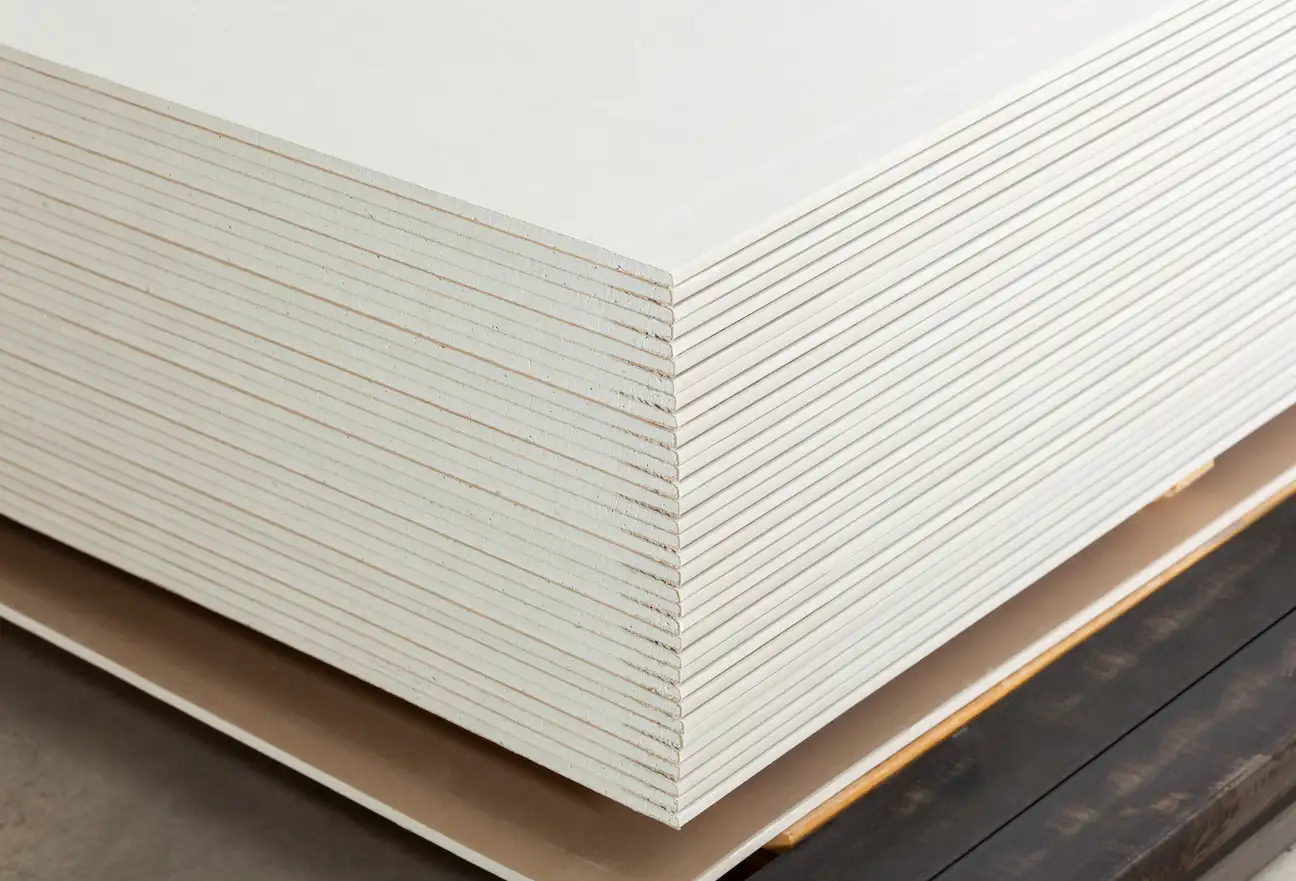 Do you have ugly seems on your walls from past remodeling jobs? Dents, scratches, and stains on the wall make your home feel uncomfortable and unsafe.
The best way to fix these issues is by hiring a drywall handyman skilled in making your walls smooth and consistent.
Kaminskiy Care & Repair is here for you, from drywall installations and patches to repairs. We only utilize premium quality materials to achieve a superior finish so that you can be proud of your newly renovated setting.
Whether the job means patching up unsightly cracks or holes, or construction of entirely new walls, our handymen can get the job done right.
---
Pleasanton Windows & Door Installation Services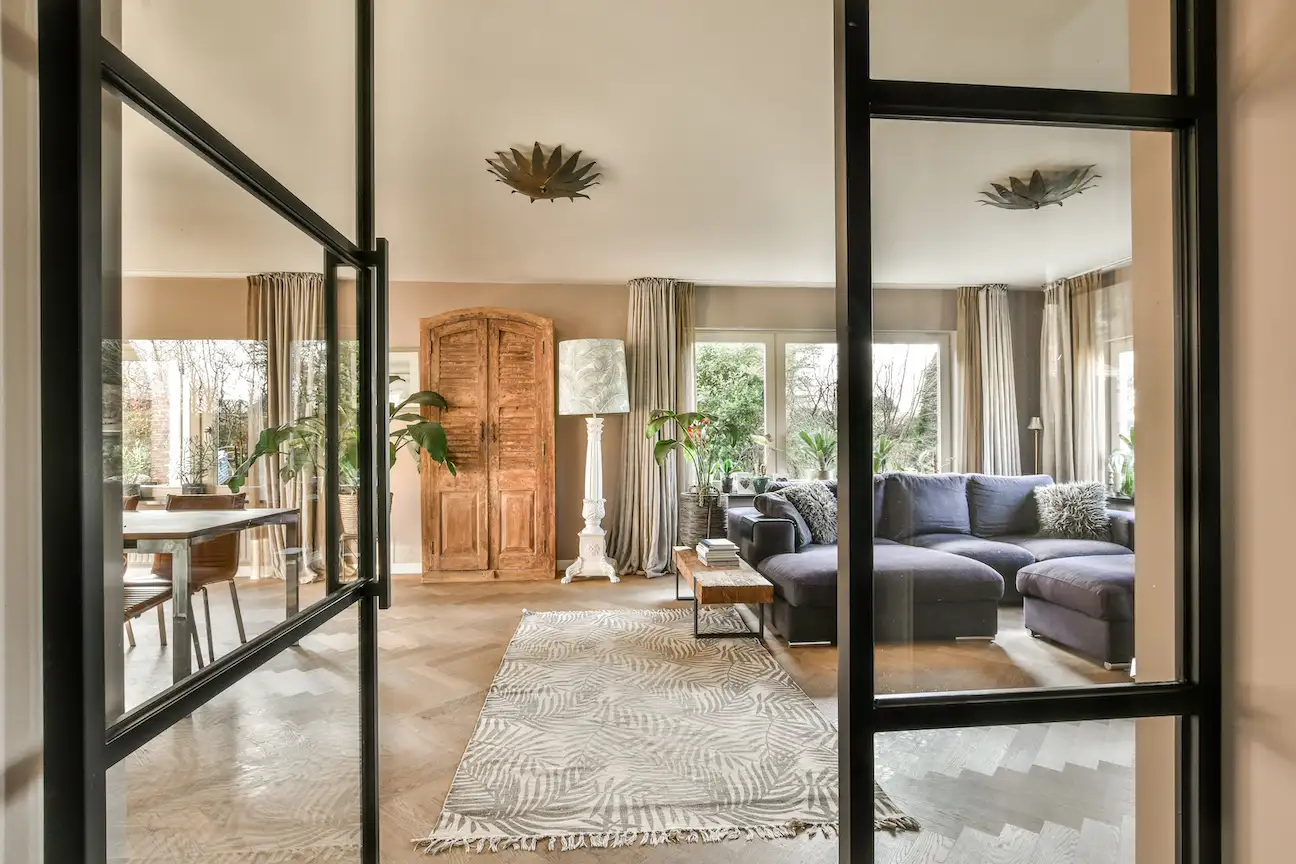 Your home's windows and doors contribute to its energy efficiency, security, and aesthetic appeal. This makes it especially important to make sure they are sealed properly and are not broken.
Your windows and doors also serve as an important aesthetic function for your house, so out-of-date or broken doors won't welcome guests into your home.
What you need for your windows and doors is a handyman trained in repairing and installing them on your house.
Our team of technicians has the tools and experience to expertly install or replace your home's windows and doors safely and effectively so that you aren't sidelined with gas and electric bills that go through the roof. Call Kaminskiy Care & Repair today!
---
Your Local Pleasanton Handyman Service!
Your home is an investment, and we understand trusting someone with its health is a big decision. Kaminskiy's handyman services in Pleasanton is the best option because of our guarantee: if any repair we make on your home fails within the first year of us doing it, we will fix it for free! You should not have to pay extra for our mistake.
If you need a handyman in Pleasanton, CA, call Kaminskiy Care & Repair today!